As we can see in practice, many entrepreneurs, who start a business in eCommerce, are ready to invest big money in creating a unique e-commerce portal. However, not all consider that expenses will be mainly directed to the very eCommerce website promotion.
It is quite a widespread practice when the owner of a website decides to take care of the SEO by himself. He googles "website search engine optimization" or "how to promote a website," finds more or less clear methods and schemes, tries to do a portion of work by himself, and assigns another portion to freelancers. He might even try to learn SEO (Search Engine Optimization) and go for SEO training or subscribe for an SEO course. But by the time he understands that online promotion and SEO itself require a deeply individual and at the same time complex and overall approach (which is over his head) and approaches an SEO specialist, he loses a significant amount of money, time, and efforts. And there is still a long period ahead for correcting his mistakes! You lose your advantages as a competitor and many opportunities for promoting your resource by losing time.
One more important thing that many business people do not consider even when they decide to assign the store promotion to a qualified SEO firm is personal participation in the process. Unfortunately, it's not enough to transfer money to the agency's account and sit back, waiting for SEO results. Instead, a CLIENT AND AN EXECUTANT COORDINATE the SEO plan for an e-commerce website, stages, channels, methods, and tools.
A majority of articles tell us about the technical side of ecommerce SEO (about search optimization and contextual advertising), and I will tell you about peculiarities from the owner's side. These parts consist of:
The work of an SEO firm:
an analysis of competitors from the technical side;
making a SEO;
work with external links;
optimizing the ecommerce website in the way search engines do not ban it;
making a content plan;
collection potential clients behaviour's data;
constant following the internet marketing strategy;
The ecommerce website owner's work is essential:
the right start of development after the SEO for an online store;
handover of authority;
personal control of all processes;
control of sales and managers' work;
search of ideas and developing tasks regarding eCommerce website promotion from the side of order processing optimization and other business processes;
following internet marketing strategies.
An eCommerce SEO and a whole complex of works are directed to the best result – the success of your business. A store promotion is accurate and often not cheap work (especially if you are interested in a fast-going promotion).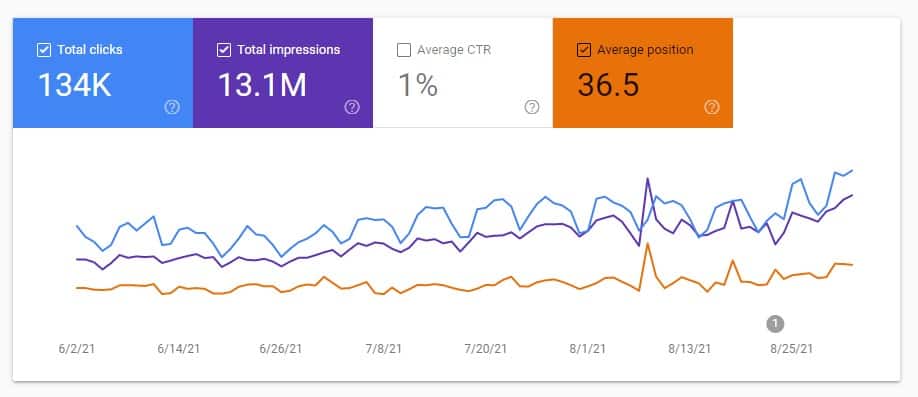 Our observation regarding online stores development shows that 70% of stores out of 100 new ones stop investing in the SEO at a certain stage of development, it can happen after the first month, after the sixth month, and reasons may vary:
wrong choice of a contractor – promotion to the top failed, the store was banned or came close to it, the main SEO mistakes were not corrected, the work went with rented links;
no time to take care of that part of the business personally, the employee assigned does not cope with the job, which is figured out too late;
taking care of internet marketing just on your own;
admiration of perfectionism when watching shades and accurate pixels;
overestimating yourself, looking for "cheaper" and "faster."
The one, who opens an online store, who really is ambitious and ready to work more than 10 hours a day to make everything work, will get his results. In fact, like any other business, SEO for an online store and achieving a goal by sales require a lot of patience to get the desired results. If you do not like and practice what you do, nothing will work.
Website promotion has many targets, and achieving all its goals is quite monotonous work. Internet promotion is a powerful marketing tool, but competent SEO takes so much time and effort that not everyone can stand it daily (and it's literally daily since any stop means falling back). So again, having no relevant education and experience or even starting to learn SEO, you will spend a lot more effort on the online shop promotion than a search engine optimization specialist would need.
Yet this is not the full list of reasons why online retailers stopped running their businesses.
The Evolution of Internet Market
Before talking directly about how to promote an eCommerce website properly, it is necessary to analyze the current situation on the market. I have checked Google Trends on the word "eCommerce" in the category of purchases. Here is how the situation in the world changed in the last 5 years. The market actively evolves, which clearly indicates the demand for e-commerce. And this is still far below the peak since the amount of internet users is growing.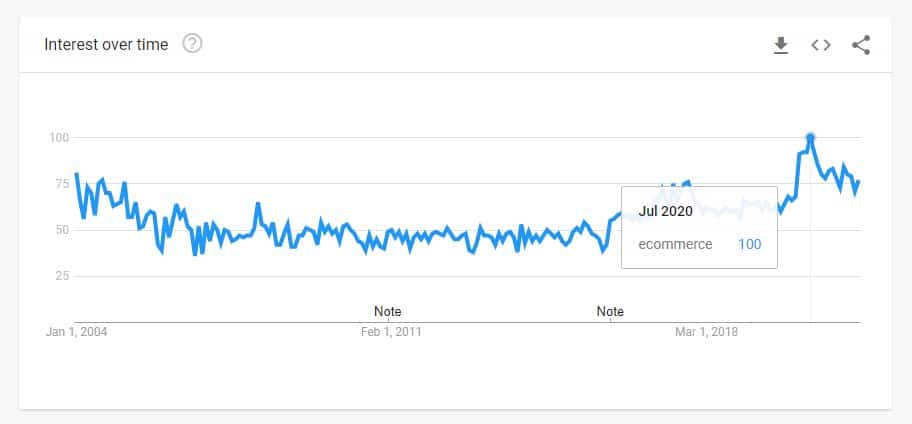 The consumers' transition to the web has become a global trend. As a result, the quote of this market in the structure of e-commerce is growing 23% year-over-year.
Such preconditions allow us to make an obvious conclusion: a high-quality SEO for eCommerce websites is the priority for an ambitious entrepreneur who intends to carve his piece of the pie in a certain market segment.
Opening an Online Store
If you have an offline store, it will be easier to turn it into an online one because you already have many problems solved, especially if it's about product availability and supply. Moreover, it gives you an extra score at the start since you will have more opportunities to take care of an online store promotion strategy more precisely. Otherwise, a choice of a niche is a difficult process that requires taking into account different factors:
pay attention to a margin, because sooner or later the costs invested should make a profit, the sooner, the better;
rely on what you like doing to provide your clients with informative and expert advice and know all the advantages of the products you sell.
General results of marketing researches show that the number of online stores selling appliances is excessive these days.
In this case, SEO for eCommerce is complicated by a high level of competition. If your goal is to promote an online store selling clothes or appliances, you will face many competitors on your way. SEO plan for an e-commerce website will require either exorbitant financial investments (in fact, without reliable guarantees) or huge amounts of time (which is sometimes more valuable than money).
At the same time the market still has new niches, which will complete competitors and where online retail promotion will be a bit more effective. For example:
selling handmade laptop bags, laptop bags brought from China;
selling handmade socks with a unique design;
selling cell phone cases and accessories.
It is not always possible to apply classic internet marketing methods of online store advertising for such niches.
To determine the most interesting niches you want to take care of and develop, it is reasonable to conduct extra marketing research on the demand and analyze information about how to look for a supplier for a particular kind of product.
Seed Capital to Start a Business
Here I will show you what costs can be for a beginning in eCommerce site creation and SEO. I should refer to that this is only a model, and each different specialty and computation might shift contingent upon needs.
The advancement of an online store offering garments to the main 10 and an excellent advancement of an online store selling warming frameworks from the very premise require totally various methodologies, techniques and instruments at their center.
Expenses are divided into one-time and permanent. For me The list looks this way:
To create an ecommerce website –  5000$ one-time .
Different business processes for the start – 1250-1850$ periodically (may be not on the start).
Product purchases – 1250-2500$ periodically (depends on if there is an offline business and how you plan to start working with goods).
Domain, hosting (monthly) – 60-100$.
Based on these data, let's calculate expenses and the estimated turnover for 6 months:
expenses for 6 months:5 + 1,25 + 3 * 2,5 + 6 * 0,25 + 0,25 + 6 * 0,25 = 15750$;

the turnover on 6th month may be:300 * 30 * 1% * 200 = 18000$;

pure profit:20% * 117 = 3600$, estimated shortage on 6th month maybe 3000-4000$
"300" is daily traffic, "30" is the number of days in a month, "1%" is one person from a hundred, who entered and will buy an item, it is called "conversion," "200" is an average cart check, "20%" is a profit made on a product.
Data may vary drastically since there are 50-300% margin products, but it does not mean they are easy to sell. 300 people per day, maybe only 1-5% of the market. So, there is some room for improvement.
Based on these calculations, we can conclude, that in general, it is profitable. Our case studies show the same: stores have profits and they increase. The task of a person owning a new business is to control his expenses. When you create an online store, it is logical to continue attracting more potential clients, thus, advertising the online store.
Website search engine optimization is not a whim; it is the main constituent of your successful business evolution in general. An improvement of your website positions in a rating, an increase of attendance and the number of deals, a growth of an average check, attracting and keeping new customers, and many other goals are achieved using a competent SEO.
It implies burn through cash on the web showcasing. Something else, there is no reason for making an eCommerce site. Make a cost guide and counsel about what you need to begin, what isn't excessively significant, and what should be further developed when vital. As it is said: "Don't be reluctant to surrender the useful for the incomparable." The sooner you begin fostering your business on the web, the sooner you will get an outcome.
5 Important Moments that May Slow Down an Ecommerce SEO
All at Once and a Surfeit of Unnecessary Opportunities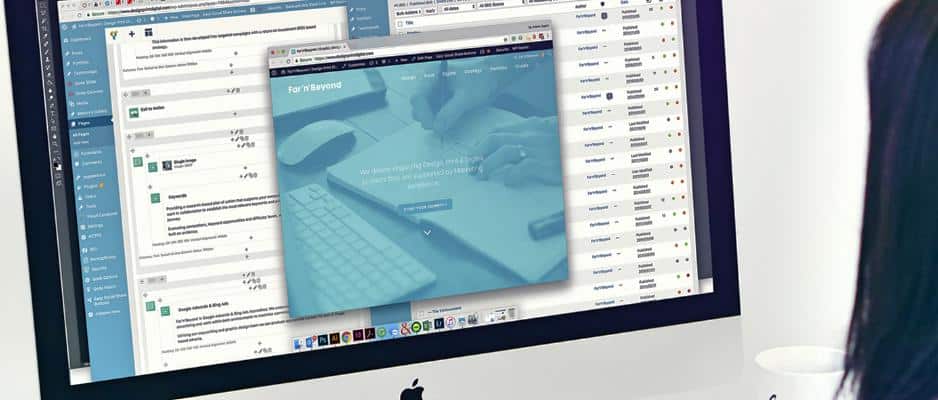 Your main goal is a fast launch of an ecommerce website and quickly step on the market and not to innovate, attempting to reinvent the wheel. So, it is important to avoid the following:
to write a website content management system (CMS) from scratch;
to fill up stock completely;
make fantasies with opportunities, which nobody can see, till you get some traffic on your website;
hire the whole staff at once.
You can only imagine: you started to make an eCommerce website, made very cool options, etc. But, be aware that that will surely take a lot of time, 6 months at least.
You will fall behind your competitors' progress. Either they will be new or experienced ones. Their SEO will be full-on. So, when planning and creating an eCommerce website, it is important to include the website promotion in the budget distribution from the very beginning. It won't be very pleasant if you invest as much as you can in the unique design and functionality and then find out that there are not many costs left for the website promotion. Your website will look like a luxurious car having no engine. SEO is the engine, that very engine that will let you gain a high speed and confidently move in the desired direction.
Problems With a Product Assortment
Whatever the specifics of your online store is, product images should be good and clear. Otherwise, the conversion will be below. Especially if it is about clothes. The example is very simple:
You go to a supermarket, want to choose an item, but there is something dirty. If there is another box, you will take it. If not – you will buy it somewhere else.
You go to a shoe shop, but you can see that the shoes you want are dirty or they are behind dirty glass. You won't try it and walk away.
There should be a wide range of goods so that a customer can have a wide choice. It's the way human psychology is – when you choose something, but the options are quite a few, you start to think that something is wrong. The same happens in a real shop, where half of the shelves are empty.
Information about a good's quantity and availability of sizes should be up-to-date. Otherwise, it may happen that a potential customer will get angry because of the time he wasted in an online store.
Will-Do-It-All-Myself E-commerce SEO
Taking care of everything personally seems to be a good thing from the first look. But will you handle and properly analyze all the directions of internet marketing activity and steps of a website promotion alone? Well, whatever you think, a month has 200 working hours, unless you plan to work 24/7. So, it is better to assign this task to SEO experts who will give fine advice and professional recommendations for your eCommerce website.
For what reason should a top-notch site advancement be allowed to exceptionally qualified subject matter experts? For what reason wouldn't you be able to accomplish similar outcomes by doing SEO actually?
It's actual basic:
the SEO expert has a group of specialists which can incorporate 12 representatives of various bearings;
the SEO expert deals with your eCommerce site while you are occupied with inside business measures, which is really something that no one can do rather than you (directors' work control, sending items, items supply, an inquiry of new providers, and so on).
Mind that you need to find a proper SEO specialist. Otherwise, you will lose your time and money. Look for SEO case studies, portfolios, technical support, certificates of Google Analytics and contextual advertising.
Neglecting Details or "I am a Designer"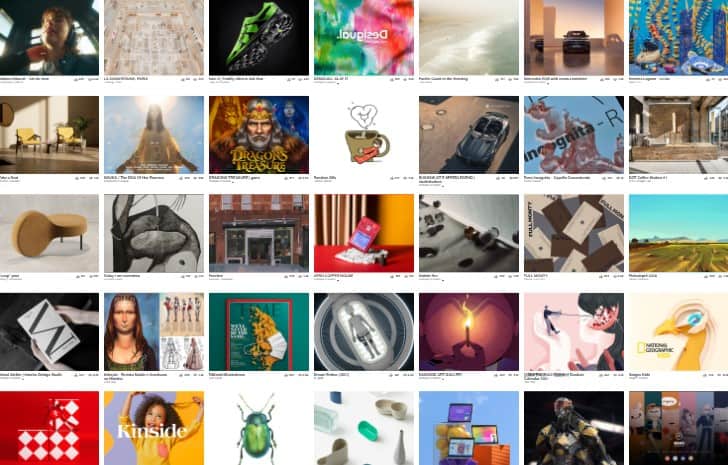 Individual taste is only an individual taste. Area or change of components in an eCommerce site has straightforward guidelines. It's sufficient to take a gander at top pioneers and the plans of their sites. You can consider the way that they gather information from examination and investigate them. Along these lines, there is no reason for making up something remarkably new, as we said previously. Other than that, don't commit such an error as an off-base plan of pennants. This will influence an advancement contrarily.
Sales by Phone Calls
When you have a limited flow of customers (around 100 per day, for example), you have the opportunity to be more attentive to them. And you should use it. For example:
Greetings: "Hi, welcome to… How may I assist you?"
Recommendations – substitute an unavailable product with an analogous one.
Manners – please, thank you, etc.
Sometimes nobody picks up the phone, and nobody calls back, which is a very sad fact. So, you may invest a lot of money in a website promotion but have no sales. Therefore, it is good if the online store owner plays a shop assistant and can follow these steps competently. In this case, when sales increase, he will know how to hand over duties to a new manager or find a worker suitable for these tasks.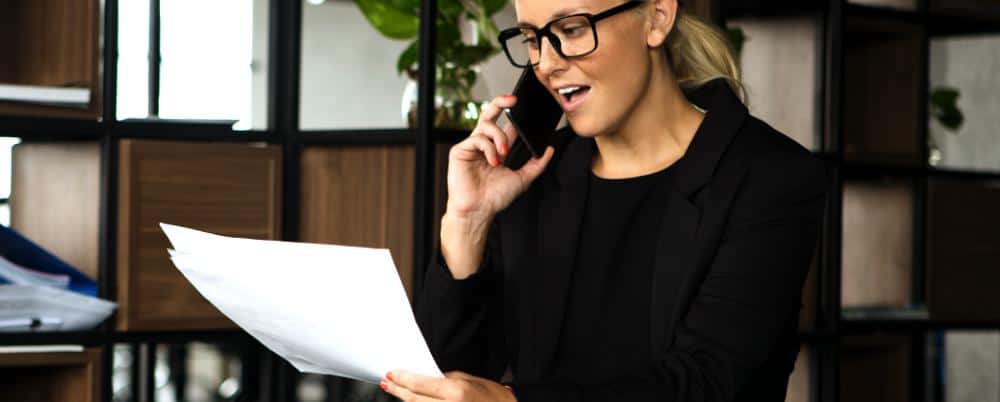 We experimented with "a secret customer" with 5 stores speaking to managers. Unfortunately, only one of them made a good recommendation and sold a product. So, you need to check your managers' work regarding orders and consultations to be on top of it.
Ecommerce Website Promotion – Getting Ahead!
During the accompanying development of an online business site, you should focus on the next things.
Content Marketing
Content marketing is a direction of an investment in marketing. Therefore, you need to work on content immediately – write good articles. Depending on competitiveness, a type and several keywords, you will get to top positions in search engines in 3-5 months. Therefore, a store promotion using articles is very relevant nowadays.
Customers' Trust to Your Website
You can't make all critics and customers satisfied. Sad but true. Nevertheless, if you provide a good quality logo, maximum fill-up of the stock, and all the necessary information, you can reach the right conversion rate (1-1.5%).
Analysis of Competitors
To see contenders from the SEO and titles viewpoint isn't the online storekeeper's assignment. It is appointed to specialists. He needs to screen:
how items are displayed in the index and different turns;
what he shows as benefits and how;
what new there is in usefulness and is absent in his store;
how he works with advancements;
how contenders' chiefs sell and delegate.
Control and Evaluation of Employees and a Contractor
Above all else, the web-based business site proprietor ought to be keen on the best cycles in his business. Therefore, it is important to control your chief's sell and project workers.
You need to keep the open working process balanced to check on given tasks easily. For placing tasks, you can use a simple and convenient online service of project and tasks management.
Service
A high quality service surely brings success and positive results. They are difficult to achieve, if:
no manager responsible for a particular product category;
nobody calls back after being asked for that.
The market is clearly becoming competitive, so you need to learn how to sell properly. That's why it's necessary to look for schools, seminars or webinars. Emphasize your service; it's a very important step to earn some trust in your online store. Do not undervalue its importance. Online store owners have been using this rule for a long time.
Encouraging to leave reviews
You can email a customer with a request to leave a review about the product he bought. It really does work as an extra step to advertise an online store since this approach creates unique content in the catalog of products. Apart from that, this way some extra value to a product, because somebody shared his independent opinion. Of course, you shouldn't delete negative reviews. Moreover, you should reply to them and try to fix the issues.
Testing Internet Marketing Channels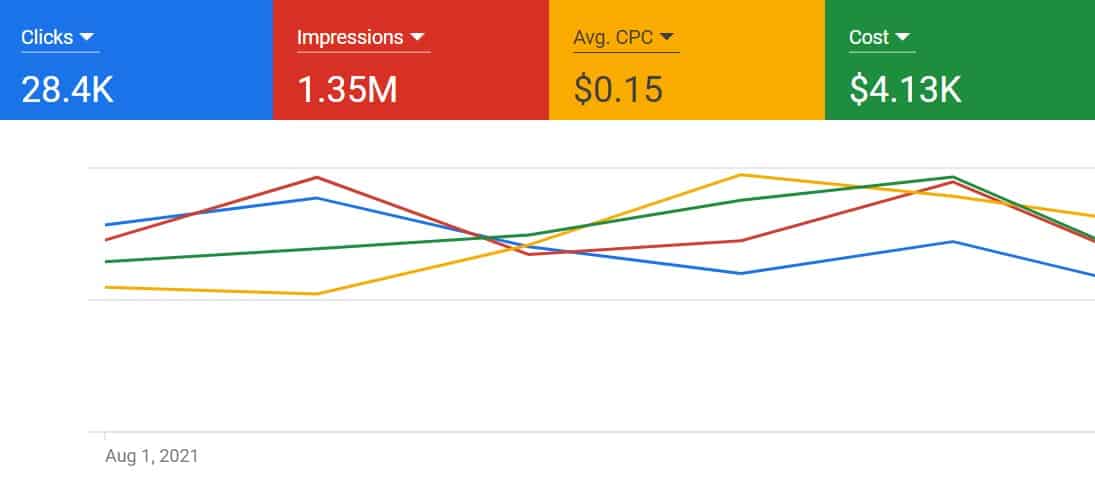 You need to test and investigate web showcasing channels. There are not that many channels of web showcasing:
Organic is a traffic from search engines.
CPC (cost per click) one of the fastest ways of getting quality potential clients. Launch contextual advertising in Google AdWords. Direct to main categories with high margins and products available.
Display. This is traffic from display advertising. Remarketing is a powerful tool that brings a customer back to an online store. Contextual and display networks are good for branding, but not getting investments back is a risk. So, it's better not to work in this direction.
Referral.This result is achieved by crowd marketing and placing articles on quality resources linked to the promoted category.
Email marketing is a method of bringing back a potential customer and communicating with him. The main effect is an increase in sales. Suggest your customers leave their email addresses to receive information about discounts, promotions, and you can send them informational articles and request to leave reviews.
Price comparison tools are certain services that help you find your competitors and their prices. Test this channel for certain product categories. Judging by sales, you will be able to decide whether you should invest in this channel. It will let you spend your budget on promotion more reasonably.
Social (from social networks) is quite a tricky way of getting a customer. The reason is quite simple: it is not clear who the target audience is. Is it 25-year-olds or 40-year-olds? You don't have such configurations in contextual advertising. It's more necessary for branding.
Teaser Advertising is an advertising message placed on partner websites in the form of "picture + text". But the thing is, it doesn't have clear targets for a potential customer. The difference is that the ad is launched for everyone simultaneously, and you can't figure out if a potential customer is interested in the product at that very moment.
This is how Google Analytics bunches channels. Online store advancement technique should comprise of, above all else, SEO, the dispatch of text-based publicizing, and remarketing setup. Other things are additional channels that need tests and information investigation from examination, transformation, and computations from ROI. Obviously, there are situations when an advancement begins utilizing SMM. However, it relies upon the points of interest of an online store; for kids' and ladies items, it's simpler if a proprietor can.
Implement Your Ideas
Let's optimize managers' work by reducing the number of clicks for processing orders. Let's arrange a website promotion with a countdown to its finish. This is something that should help business processes, an increase of sales, and economy of expenses. Most importantly, it should be valuable for your online store; it shouldn't be just for a tick. Implementation of your ideas will significantly improve a successful SEO for your online store. It is better to note your ideas so that they don't get lost. It's enough to review and rearrange them monthly. You can find ideas:
by exploring competitors' and popular foreign online retailers;
by reading article or books about business;
by communicating with internet agencies that take care of development and support of your ecommerce website;
by trying to take a role of an employee and process an order;
by making a plan of promotions for a year, for example, New Year, Valentine's Day, etc.
There are stores that invest a considerable amount of energy on such examination, and execution of thoughts expands deals and fulfills clients.
Becoming an Expert in Your Niche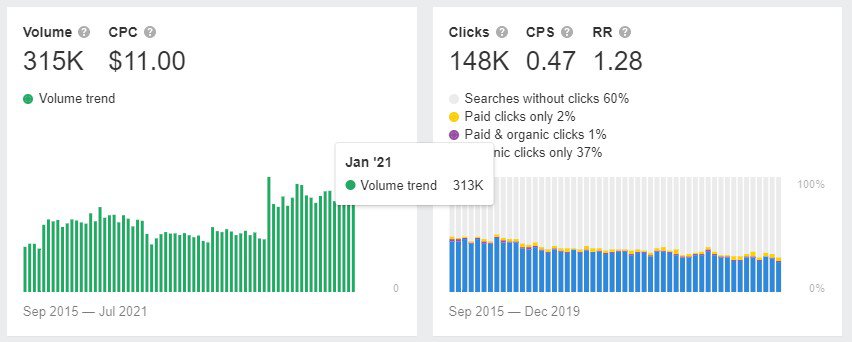 Have you ever spoken to an online store consultant who couldn't really answer your questions or explain anything clearly? And sometimes some such customers read a few articles about a product before buying it and can actually sell it. Figuratively speaking. Because they know it is not worse than your employees, your task is to teach your managers to be experts (and one as well) in products you sell. You have to know more than your customers.
Evolve yourself, improve yourself, extend your knowledge of the chosen direction to provide you with complete information.
Conclusion
Of course, it is difficult to avoid mistakes in organization and promotion of an eCommerce website. But it is important to react to them properly and on time, relying on modern market demands, your customers' wishes and needs:
Dispatch an eCommerce site in merely 1 fourteen days, including a stock.
Allot web showcasing, put resources into a store advancement (SEO, logical promoting, remarketing).
Control deals and any remaining cycles; attempt to sell without anyone else.
Assess your business measures and create the most significant in your online store.
Examine your rivals, discover how to stick out and be better.
Since the entirety of this as perplexing will leave you alone out of that 70% of proprietors who, tragically, halted their eCommerce SEO.