Contextual and targeted advertising are important elements in building a marketing strategy. The social network Facebook has about 2.5 billion users, and the most popular search engine, Google, processes over 5 billion searches every day. Therefore, advertising on these massive internet projects can increase sales and brand and product awareness. It also helps to build a communication system with the target audience. This communication is quite accessible – even aspiring entrepreneurs can use it, and the flexibility to customize the display of your message will help exclude knowingly unprofitable ad impressions. Tracking the effectiveness and ROI of such ads is easy – set marketing goals and track their achievement.
Google Ads tools allow you to use contextual advertising and many other tools, depending on your purpose. For various marketing strategies or business areas, the following are also available:
Shopping ads on Google.
Display ads on the Display Network.
Retargeting of advertising campaigns.
Video advertising campaigns.
Facebook Ads also has a lot of advertising options available, which will allow you to choose the option more flexibly you need, depending on your goals and objectives:
You can use both tools in combination to reach the maximum number of potential customers.
Facebook and Google offer their advertisers the maximum opportunities to interact with their audience. Therefore, the comparison between Facebook and Google ads will be relatively equal.
Google Ads

The Google search engine offers businesses the placement of commercial information in search results or on Google partner sites. Contextual advertising is included only when users search for specific keywords, which are specified when creating an advertising campaign.

Ads are displayed to Internet users on an auction basis. For this, the person in charge of the advertising campaign indicates the acceptable cost. Depending on the specified cost per click, the quality of the ad, and the landing page's relevance, the ad gets a certain (higher or lower) position in the search results. This type of communication is aimed at those who have decided to buy or are ready to buy a product or service.
Google Ads Case Study
For most businesses, Google Ads are not the only traffic source to their website, but it is necessary to capture users who are ready to place an order from the search results. Let's look at some real-life examples of usage.
Away uses non-brand keywords to attract about 70% of the clicks on their ads. This approach requires a large budget for contextual advertising, so it is mainly suitable for established companies. Away is planning about $35,000 in annual advertising budget for just this method of attracting potential buyers.
Glossier has categorized ads into two types:
Users who visit the site for the first time.
Users who have already visited the web page, who may have already ordered cosmetics there.
For non-branded campaigns, project marketers use keywords directly related to the product.
Watch and accessory brand MVMT creates advertising campaigns exclusively in English – no matter where they are published.
The Allbirds footwear brand focuses on specific search queries without a brand name. This generates significant profits for the company while spending approximately $35,000 per month on contextual advertising.
Purple has achieved a certain level of visibility and significant growth for branded searches on Google by launching a series of expressive YouTube promotional videos.
Facebook Ads

Social networking offers emphasize product visibility. Facebook allows you to run video ads, make carousels from images, and even use augmented reality technologies.
It is easy for an advertiser to identify its target audience based on users' data, interests, age, gender, and geographic location. Facebook Ads allows you to establish your ads on the behavioral factors of people.
Advertising on Facebook is designed to acquaint the target audience with the product and generate demand. However, it is not always appropriate to meet a product or service demand. The online platform provides options for posting advertising messages on the social network itself, Messenger and Instagram.
Facebook Ads Case Study
Some cases show an increase in the profitability of targeted advertising by more than five times in just a month. The effect is achieved by going through five steps:
Improving the structure of the advertising funnel.
Optimizing your targeting strategy.
Injection of exceptions.
Scaling an advertising campaign.
Focus on localization and international markets.
A simple example – all advertisements were divided into different levels of user "warm-up":
"Cold" – 85%. Those who don't know about the brand.
"Warm" – 10%. People are familiar with the brand but need more information about the product.
"Hot" – 5%. Users who are ready to make a purchase.
Let's look at a practical example.

A company that sells high-end branded clothing uses two types of advertising:
Interested audience targeting.
Dynamic retargeting to those who have visited the site before – with images and characteristics of viewed products.
Facebook ad campaigns receive more transactions and are less financially expensive than campaigns on the Google network.
You can set up communication with users from different funnel levels within one campaign.
Social media ads are most effective when your site is configured with the Facebook Pixel. This service allows you to collect statistics on interaction with the website and analyze website visitors' behavior to correct their messages if necessary. Based on this data, you can form audiences for retargeting in the future.
An essential point of targeting that many overlooks are exception highlighting. These user groups have specific interests but are not the brand's target audience. This approach helps to save on targeted advertising significantly and affects its CTR.
Benefits of Google Ads and Facebook Ads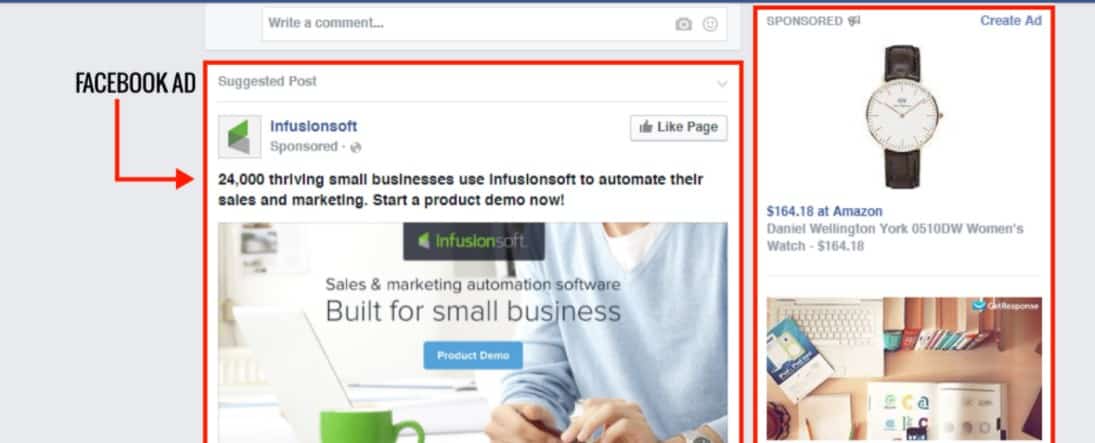 It is impossible to call Google ads more effective than Facebook, or vice versa. They are used as tools to achieve various marketing objectives.
Social networks are often used as a more budgetary alternative to contextual advertising – and get more views from the target audience. And advertising on Google brings higher income – according to statistics, for every dollar spent on Google Ads, there is $8 in profit for the advertiser.
For example, a client is engaged in online Ayurvedic drugs, vitamins, dietary supplements, and cosmetics from India. Both advertising channels are used for advertising: Google and Facebook CPC.
Benefits of using Google Ads:
More conversions and more revenue from conversions in an equal time than the Facebook channel. Excluding associated conversions.
The Google ad channel receives fewer warnings about drug and supplement policy violations.
Product ads are used, allowing a potential user to get all the information at once – image, price, brand.
Benefits of using a Facebook feed:
Advertisers can use free posts or articles to complement Facebook Ads.
Lower cost per click.
Allows you to showcase more display and creative ad options (banners, forms, videos, or articles).
An ad on Google provides all the information you need to buy. Here you can specify contact information, the cost of the product, its key benefits, promotions, bonuses, discounts, etc. This information will be necessary for the buyer to decide on the order.
The conciseness of the ad in the search results or on Google partner sites does not distract the user from his desire to place an order but allows him to go to the web page of the product of interest and learn more about it.
Advertising on social networks focuses on product presentation. For the most part, the target audience is at the top of the sales funnel and is more likely to be interested in the product's properties than in the ways of purchasing it. The presentation is helped by a bright visual component of the advertising message. High-quality photos, competently detailed videos, or content with virtual reality elements allow the advertiser to present their product or service most colorfully.
Google Ads vs. Facebook Ads: Which is Better?

Advertising on Facebook and Google is the most popular method due to the vast number of users who use these websites every day. But you can spend your advertising budget productively and profitably, provided that before launching an advertising campaign, you analyze the following criteria for evaluating an advertising medium.
Cost
The cost per impression and click-on ads on a social network will be lower than in search results. Therefore, Facebook will provide you with more reach within your target audience on a tight budget.
Competition
Facebook and Google are popular with marketers – so the competition will be fierce. But on social media, you will engage your audience with emotional messages, and Google ads provide a minimum of space for creativity and creativity.
Buyer intent
Through PPC advertising, you often communicate with ready-to-buy customers. And on social networks – acquaint the audience with your proposal. But sometimes, depending on the product, service, brand, and type of social media ad, you can expect to see more sales from quality targeting.
Audience
Google focuses on keywords when serving commercial ads, while Facebook has broader user information. There are more tools here for targeting by different criteria.
Product
Advertising on social networks is more suitable for announcing events, presenting new products, and inexpensive household goods: clothing, cosmetics, budget office equipment, accessories, and entertainment services. Search engine ads and Google Shopping ads are more effective for large-scale trade, such as wholesales or industrial equipment.
Conclusion
Paid digital advertising helps you achieve all your marketing goals:
Increase in sales.
Product recognition.
Communication with the target audience.
When choosing between Facebook and Google ads, base your choice on your ad budget, target audience's preferences, willingness to buy, and the type of product, product, or service. This way, you will choose an effective communication channel with potential buyers and make your advertising profitable for your company – in the short or long term.