If you are into e-marketing, Klaviyo and Privy are probably common words for you. These two similar software share many options for interactions with clients. Today we will compare Privy vs. Klaviyo and define their pros and cons for different business cases.
What Is Klaviyo?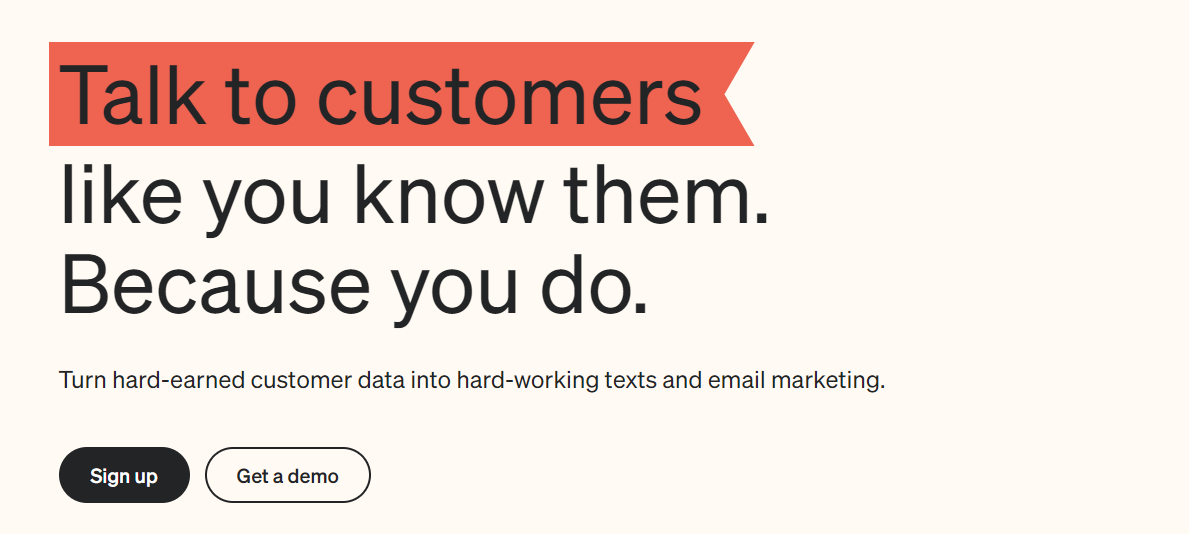 Klaviyo specifies mail campaigns and makes them highly personal. It becomes possible due to data analysis implementation. Algorithms help to create customers' interactions with your brand based on their previous interactions with a website. Klaviyo also sends SMS notifications and allows 2-way conversations. You can deliver information about the order's place and shipping details, ask for feedback, and remind them about special offers.
What is Privy?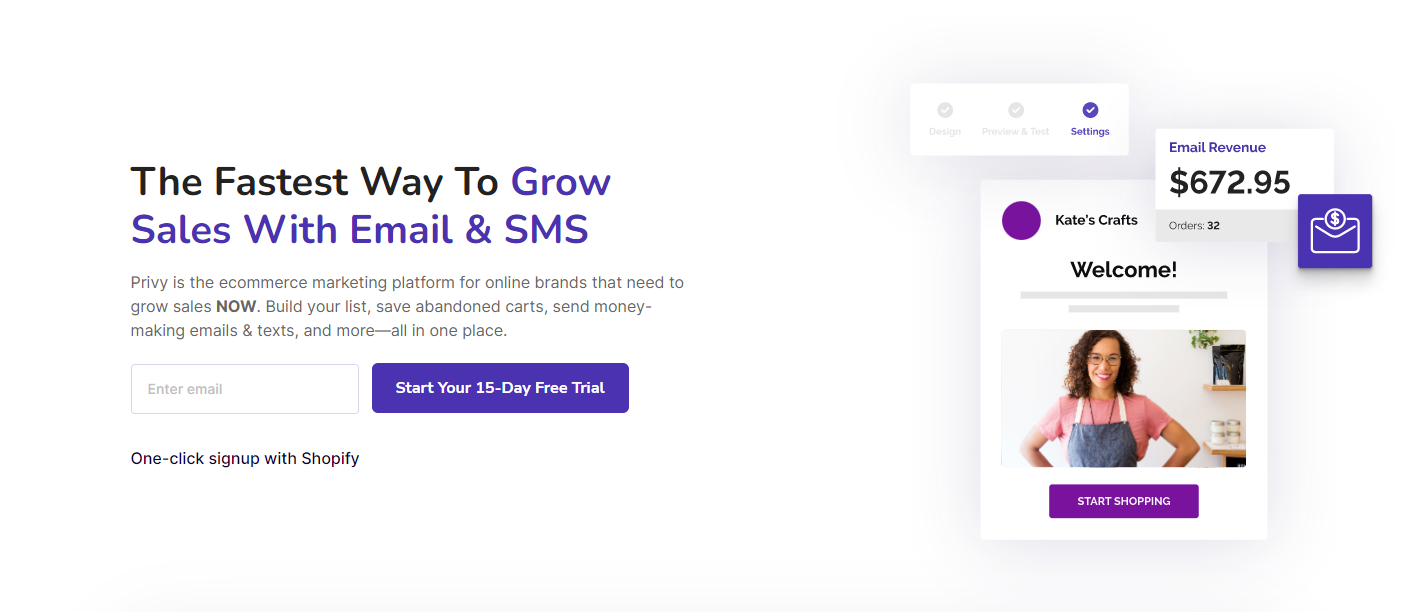 Privy focuses on personalized onsite interactions with customers. It creates popups and provides developers with plenty of customizing tools. Its' basic options involve:
capturing the client's email address;
displays eliminating cart abandonment during the checkout;
personalized add-to-cart buttons with related products;
additional interactions onsite, including post-purchase cases.
Compare Klaviyo vs. Privy
So how do you choose between Klaviyo vs. Privy? They cannot compete with each other because they provide you with different functions. Privy helps to make your website more customer-dedicated, leads clients to complete their orders, and widens the client base.
Klaviyo doesn't work as one of Privy's alternatives. It delivers personalized experiences to a formed client base, such as:
mails;
SMS;
in-app reminders;
web notifications.
Any business can use these two software options together while supplementing each other. Let's structure what benefits you can get from each one.
Pricing Klaviyo vs. Privy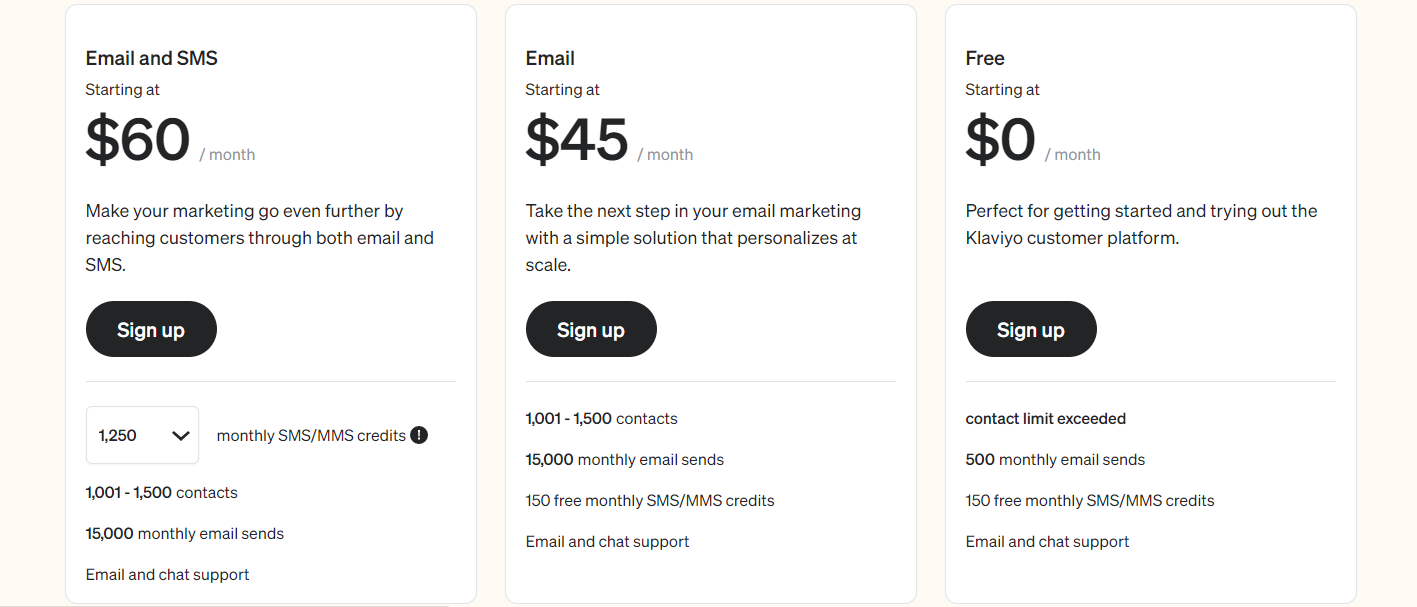 Both programs have the same pricing structure: the more you pay, the more options you get. For example, sending SMS and emails costs more or placing more onsite popups. Each one has a free subscription for 250 or fewer contacts.
On the Klaviyo website, you can find the pricing calculator. Privy lets you send an unlimited number of emails. You pay for the number of contacts on your list. Your payment plan changes automatically according to the length of your list.
Privy email pricing starts from $15 per month, and Klaviyo costs $20 or more. Unfortunately, there are no annual pricing variants.
Solution Klaviyo vs. Privy
There are many ways of applying for these programs together and separately. For example, some customers decide to use Privy to collect email addresses and create mailing lists that will go to a program like Klaviyo. Here Algorithms will efficiently send emails to customers in a personalized manner.
Both programs work with small, medium, and large businesses. Visit their websites and discover case studies and customers' stories. Still, Klaviyo has a bit more experience running sites of huge companies, while Privy focuses on the mid-market. Both instruments should make your marketing campaigns more efficient via emails, but their algorithms and tools differ.
Customer Review Klaviyo vs. Privy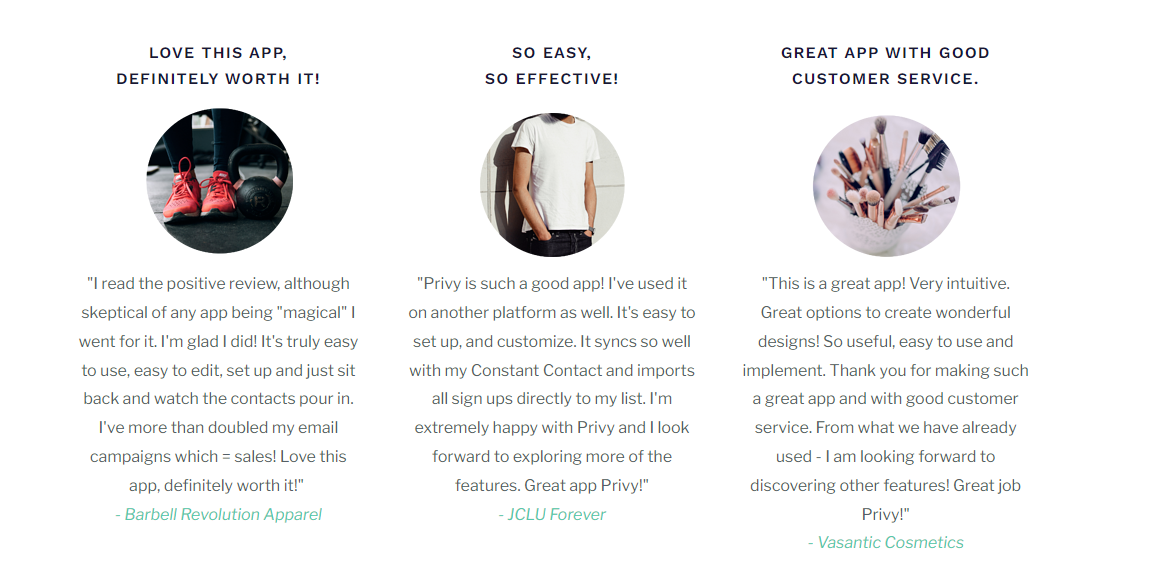 Let's make a decision based on what actual customers say. We have analyzed clients' feedback on both solutions on G2 and now present you with a summary. Here is what customers say about Klaviyo's performance.
Joseph Brown, an operations director, finds integration with Shopify the best on the market. But, at the same time, he notes that an instrument, in general, is too complicated for sellers with basic needs who don't analyze data and automate campaigns.
Erik Crago, an eCommerce professional, notes highly efficient and valuable client segmentation functions. However, he dislikes slow customer service and high costs.
According to Maria Alejandra Garcia de la Ossa, a small-business marketing manager, Klaviyo avoids spamming and makes emails valid for customers. However, she also notes the difficulty in setting up and learning time.
Then we analyzed what customers are saying in Privy reviews.
A-Rush Menez, a founder of Kuyawear, loves customization features allowing him to create emails with a unique design. However, he dislikes automated Privy pricing plan switches because they seem nervous about a growing business.
Lauralynn Stubler, a growth & retention marketer from Cushion, applies Privy for popups design. She admits variable templates and outstanding performance on different devices. On the other hand, reporting is minimal, and manual data export is the only solution.
In her Privy email marketing review, Brindy Nuttall talks about expert customer support and their fast reaction to any problems and requests. Privy allows her to deliver information straight to the target audience. The only thing she dislikes is a non-creative newsletters templates library.
Benefits Klaviyo

Both programs provide unique features and benefits. Each can be indispensable for specific purposes. Let's check out and compare them. If you decide to use Klaviyo, you'll get:
a platform is supported not only in a web format but as an Android or iPhone app too;
you can figure out complicated moments and study Klaviyo function via documentation and webinars;
real-time tracking options help to monitor campaign results right at the moment and correct your direction and mailing lists;
dynamic signup forms allow businesses to extend mailing lists and collect additional data from their customers;
open API technologies make it simple for this software to interact with custom eCommerce services;
Klaviyo integrates AB-testing to improve mailing autoresponders and help companies with campaign optimization.
Benefits Privy
According to Privy reviews, it doesn't require coding attainments. According to reviews, the setup is smooth, and you can start working right the next moment after installation. Here is what you should expect:
create unique and efficient user experiences with a wide range of templates for emails, popups, and triggers;
cart abandonment analysis decreases the number of forgotten orders by 10-20%;
you can train to apply Privy via explaining videos, live sessions, documentation, and webinars;
get help and solve your problems with 24/7 customer support in the chat and via email on any payment plan;
Privy integrates perfectly with the most popular eCommerce platforms and website constructors.
Conclusion
While Klaviyo has a more complicated interface and powerful analysis instruments, Privy is more user-friendly but might lack some functions. You can apply those instruments together. Extend your mailing list with Klaviyo and build beautiful letters for clients in Privy.