Nowadays, the market of products for marketers is extensive. One of the best solutions is Privy. Privy is an e-commerce-focused pop-up building tool that helps increase on-site email capture and conversion rates. There are three tariffs, so that each company will find a suitable one. As a result of using, you get more clients! Privy is a nice solution, but if you read this article, you are probably looking for more. Then, we are ready to offer you the top ten best Privy alternatives. All these Privy alternatives are trustworthy, so choose the right option depending on your company's goals.
Best 10 Privy Alternatives
There are plenty of Privy alternatives on the market; we have selected 10 of them. So let's take a look.
#1. Plerdy Alternative to Privy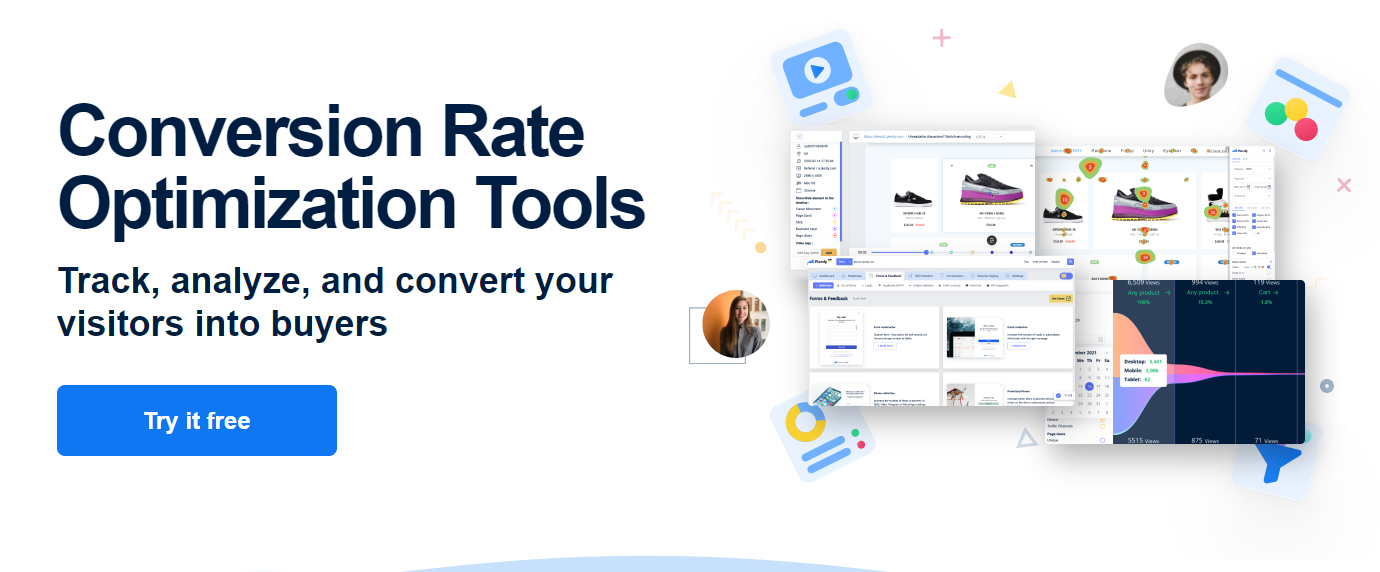 Plerdy is a set of analytical tools to improve website conversions. The story of Plerdy started on June 5, 2017. Since then, several products have been launched.
To install the service, you need to add a simple script that does not slow down the site. This Privy alternative is suitable for marketers, beginners, experienced SEO specialists, analysts, and owners of Internet sites.
Key features of this Privy alternative are as follows:
Real-time heatmap information.
Click-through information is displayed on your website pages.
Script filters out clicks on blind spots.
There is an option to separate statistics by specified characteristics.
Recording video sessions.
There are statistics on clicks on pop-up forms.
Over 30 rules for smart form placement.
You can add a video, image, or GIF animation to the form.
Sorting form impressions by traffic source.
Setting the location of the pop-up form on the page.
Integration with mailing services, CRM.
robots.txt file auto scan.
Integration with Google Search Console.
Andrew Chornyy is the founder and SEO of the project. Plerdy is located in Lviv, Ukraine.
#2. Unbounce Alternative to Privy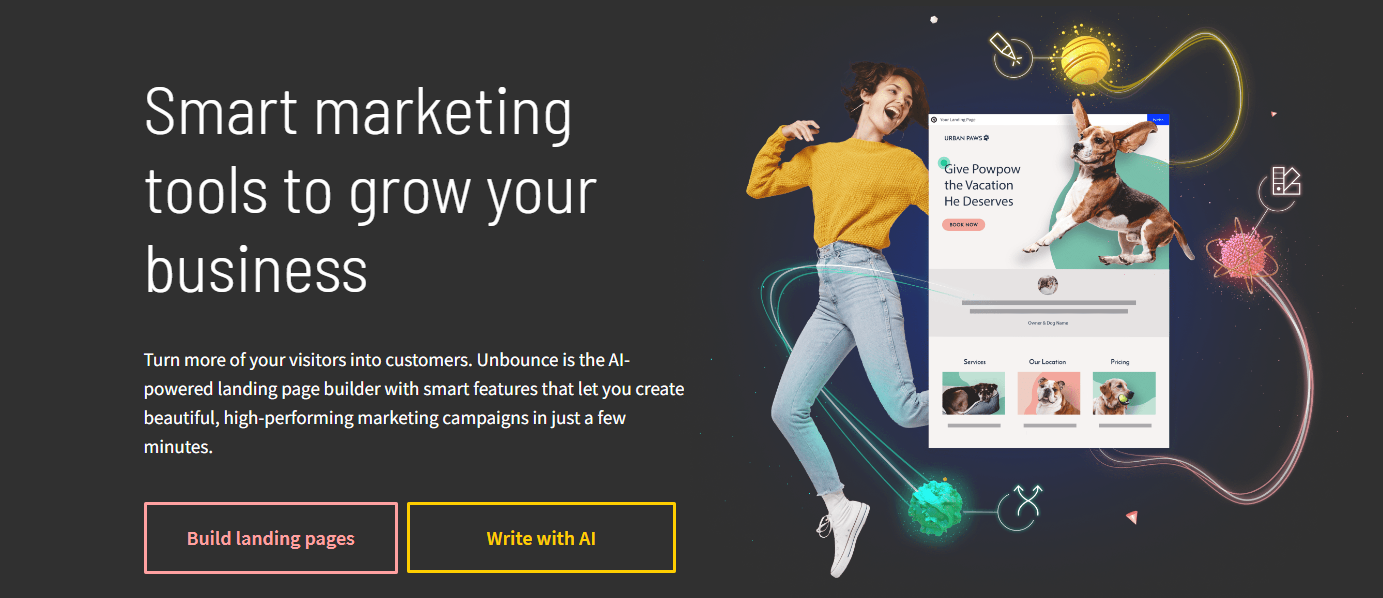 Unbounce is a cloud-based Privy alternative primarily designed to create and optimize landing pages for professional marketers but also includes A/B testing among its functions. The system allows marketers, advertisers, and designers to validate landing pages before testing. As a result, Unbounce simplifies the entire process of building and publishing landing pages.
Key features of this Privy alternative are as follows:
Templates for creating a landing page.
A/B testing.
Real-time statistics.
Collaborative workflow and management system.
Lead generation tools.
Scenario manager.
Integration.
Multiplayer mode and client management.
Custom domains.
Notifying clients by email.
Drag & drop.
Dynamic text replacement.
Automatic SSL encryption.
Visual editor.
This Privy alternative is headquartered in Vancouver, BC. There are several co-founders: Oli Gardner, Justin Stacey, Carter Gilchrist, Jason Murphy, and Carl Schmidt.
#3. POPUPSMART Alternative to Privy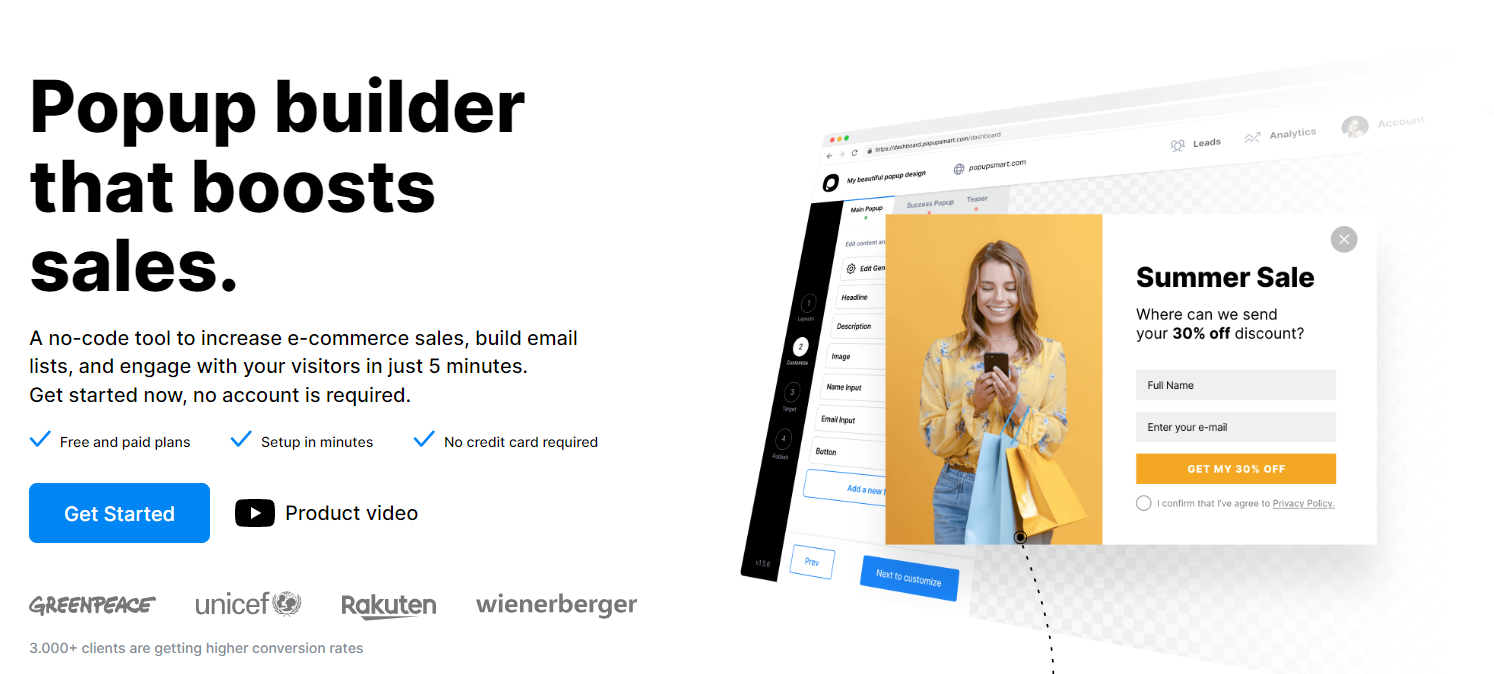 Popupsmart is a no-code pop-up builder tool to increase e-commerce sales, build email lists, and engage with your visitors in just 5 minutes. There are four tariffs to choose from.
You can set up pop-ups without technical knowledge and use targeting to locate pop-ups where they are most likely to convert. There are over 18 targeting options, including scroll triggers, cookie targeting, geolocation, exit intent, and more. You are also not limited to manual targeting. Popup Smart's artificial intelligence allows you to predict the targeting of potential customers so that the software can make the best choice for you.
Emre Elbeyoğlu is the Co-Founder and CEO at Popupsmart. It is headquartered in Miami, Florida.
#4. Omnisend Alternative to Privy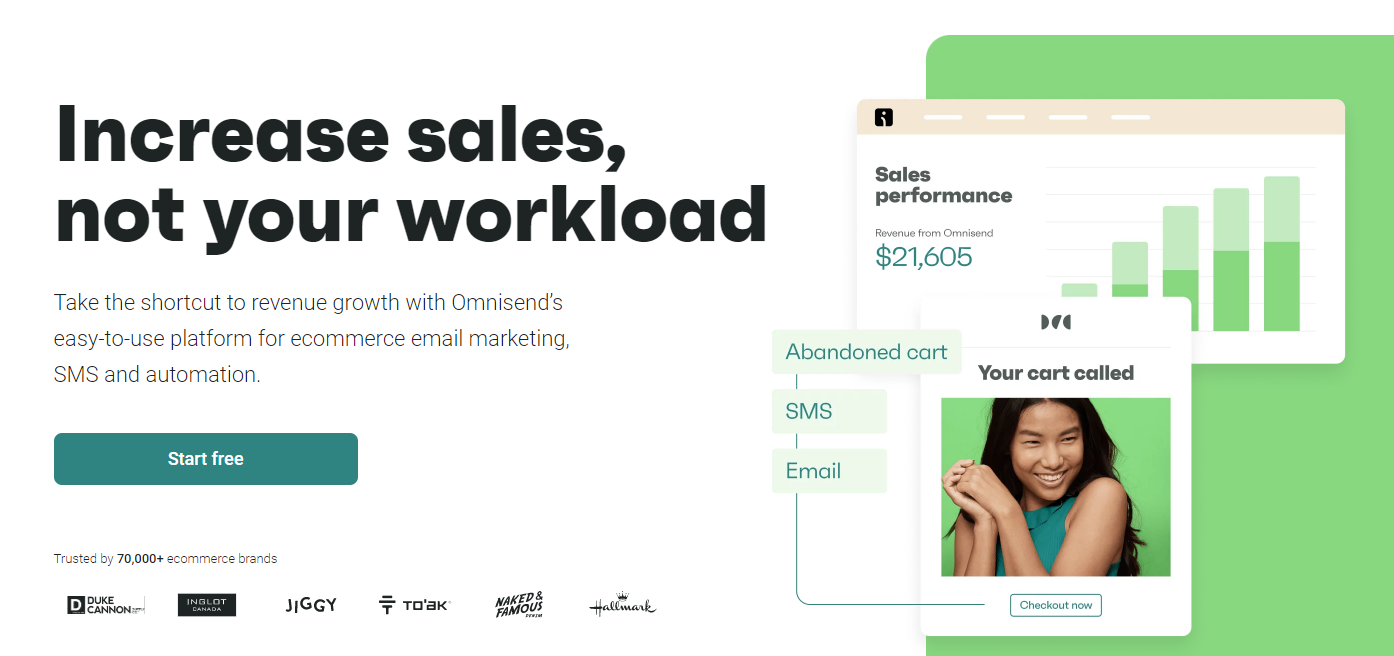 Omnisend is a popular marketing automation platform. While this solution is often touted as an email marketing tool, the Omnisend platform allows for multi-channel promotion so you can reach your customers in various settings.
Omnisend positions itself as a platform that specializes in selling goods to customers. Here is what this Privy alternative offers:
Unique tools, such as a built-in product selector, can make it much easier to connect with customers. For example, you can select a product from your store and automatically add it to your newsletter. As a result, you do not need to add information manually and waste time.
Omnisend allows users to send up to 2,000 free messages every month.
Using automation capabilities with Omnisend is quick and easy.
Omni-channel marketing options mean you can reach customers anywhere.
Omnisend offers great free features for beginners.
There are many integrations with popular platforms.
Excellent customer service.
Great segmentation for your audience groups.
Rytis Lauris is the founder. This Privy alternative is headquartered in London, England.
#5. OptiMonk Alternative to Privy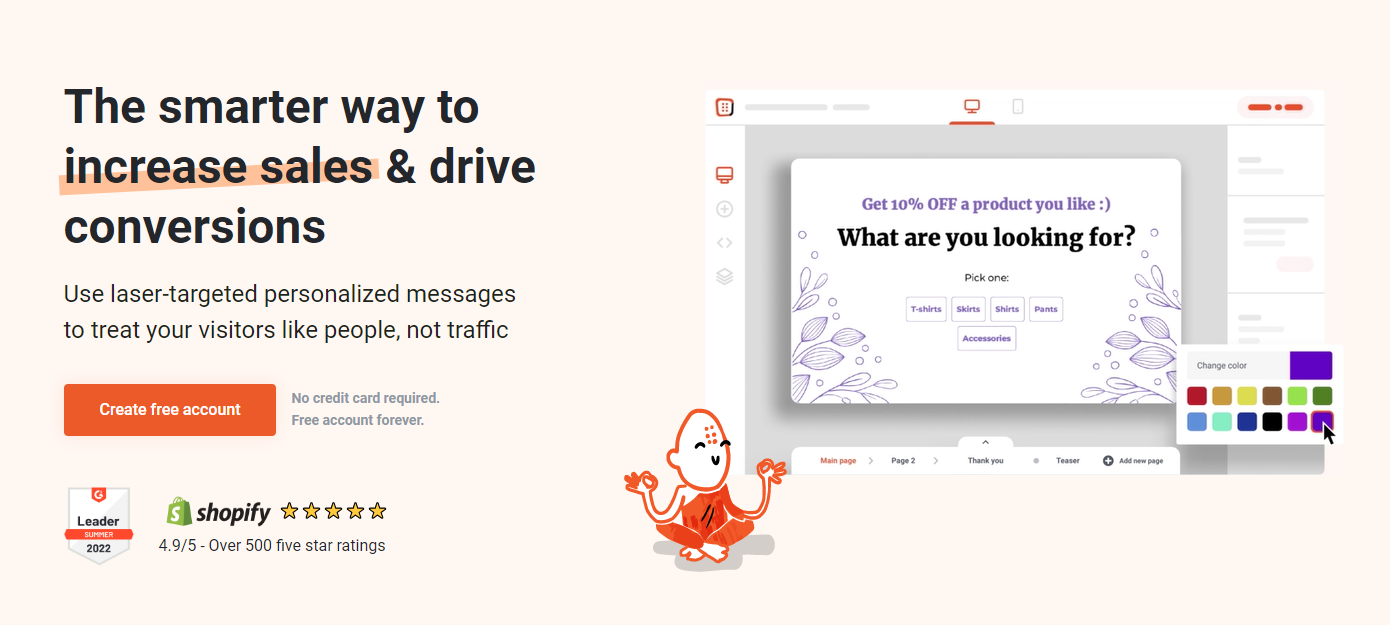 OptiMonk is a website messaging tool used to increase conversions through pop-up ads. It does this based on the behavior of Internet visitors and what you know about them regarding the pages they visit. Here are what is offered by this Privy alternative:
Build your list.
Stop cart abandonment.
Guide visitors.
Collect feedback.
Promote special offers.
Recommend products.
The founder is Csaba Zajdó. The company is headquartered in Debrecen, Hajdú-Bihar.
#6. Qualzz Alternative to Privy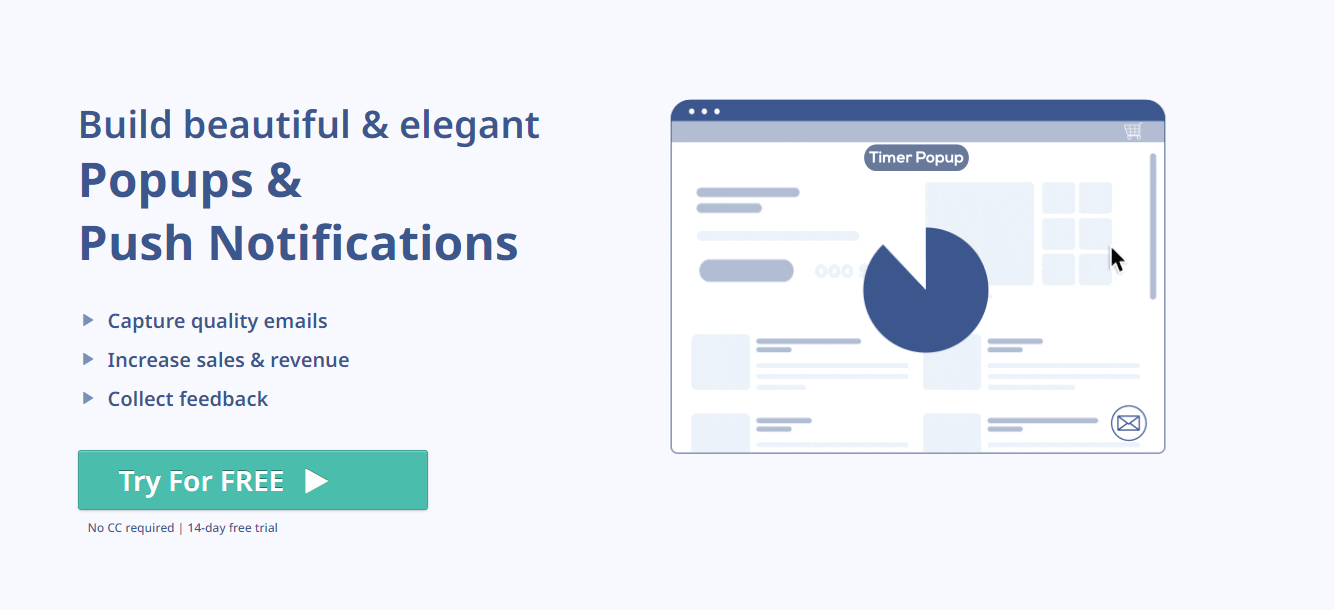 Qualzz is another Privy alternative frequently used by online stores, websites, and businesses across the web. It allows you to design and target pop-ups, banners, sidebars, and opt-in forms to increase website conversion, capture leads, and more. The features are:
Drag 'n' Drop Builder.
Dashboard.
Campaign Types.
Popup Designs.
Campaign Triggers.
Campaign Targeting.
The company is headquartered in Mississauga, Ontario.
<h3#7. >Digioh Alternative to Privy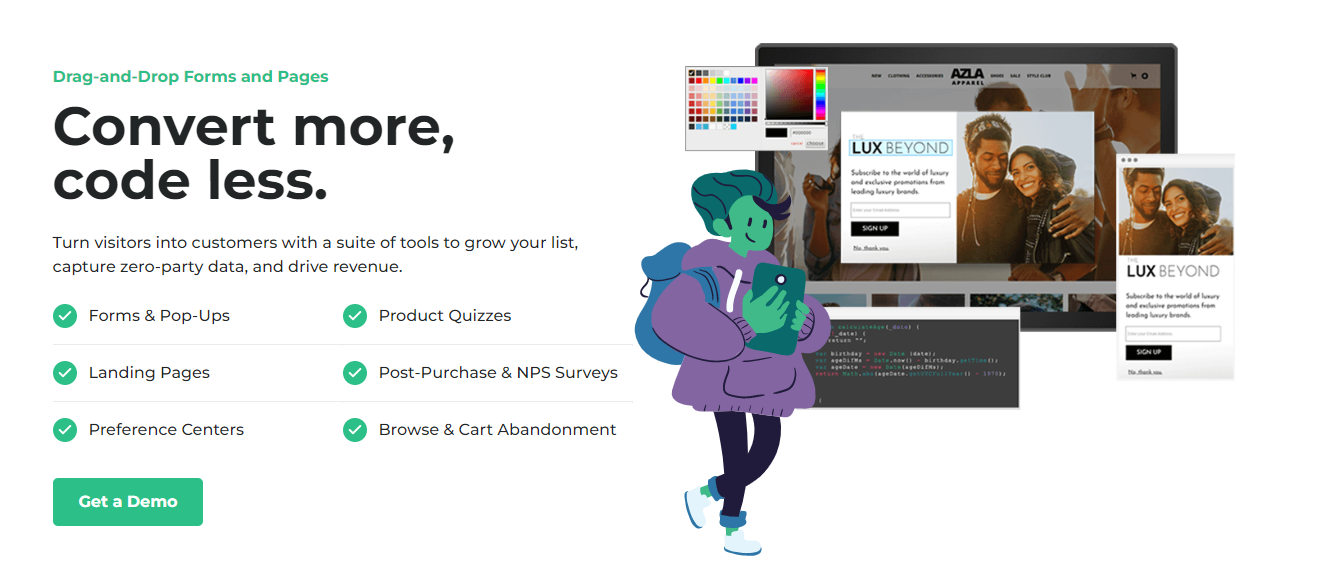 Digioh is a marketing company that offers lead generation services to its clients. This Privy alternative is known for its lightboxes and widgets that will do everything to keep people from leaving your site without completing their purchase. Inactive customers can get a discount. People who wish to leave will receive an email subscription offer.
Here are the features:
Forms and pop-ups.
Product quizzes.
Surveys.
Landing Pages.
Integrations.
Personalization, targeting.
A/B testing.
The company is headquartered in San Francisco. Rishi Shah is the founder.
#8. Poptin Alternative to Privy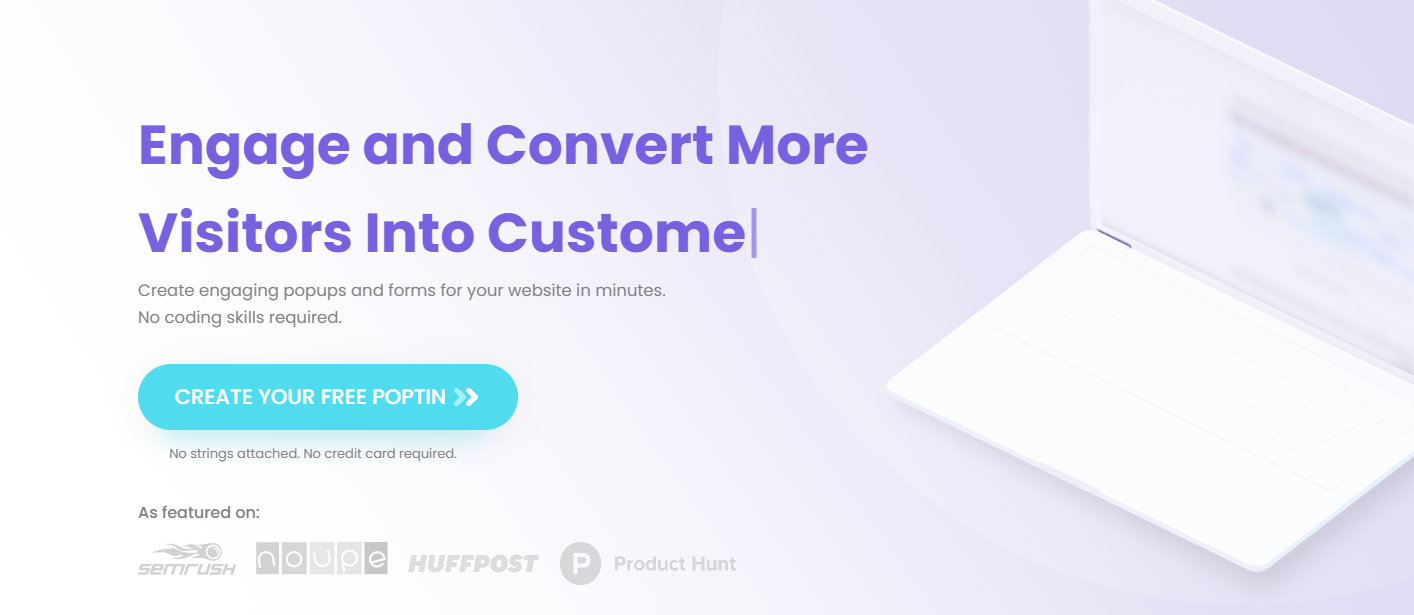 Poptin is a leading capture platform that can help digital agencies, marketers, e-commerce sites, and site owners convert more customers into leads, subscribers, and sales. You can create unlimited pop-ups and overlays and easily grow your email list. There is a huge number of features, including:
Diverse pop-ups.
Forms.
Drag and drop editor.
A/B testing.
Templates.
Managing accounts.
Seamless marketing.
Triggers.
Support.
The founder is Tomer Aharon. Poptin is located in Tel Aviv, Tel Aviv, and Israel.
#9. Sleeknote Alternative to Privy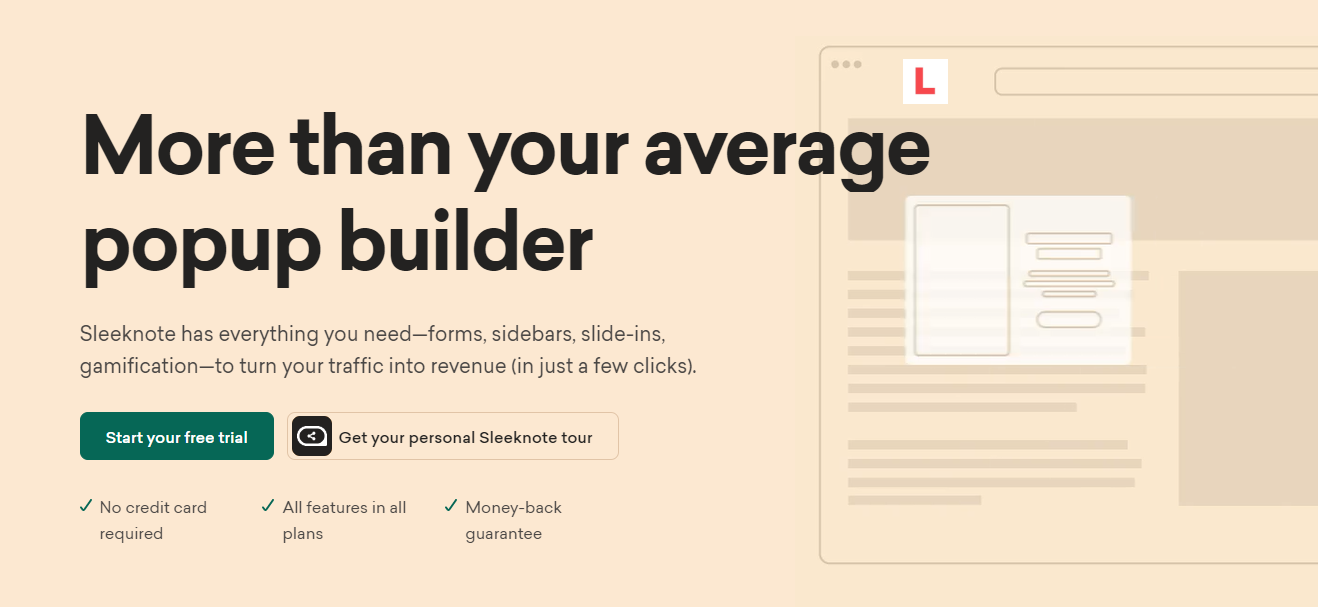 Sleeknote is a cloud-based software that helps online companies achieve conversion goals through website pop-ups. Marketing teams can collect email addresses and optimize lead generation and conversion. In addition, Sleeknote comes with a drag-and-drop editor that allows users to customize campaign elements with the website's design scheme.
The solution offers audience targeting and personalization features and facilitates integration with third-party applications. Mogens Møller is the Co-Founder & CEO. This Privy alternative is located in Denmark.
<h3#10. >Pop-up Maker Alternative to Privy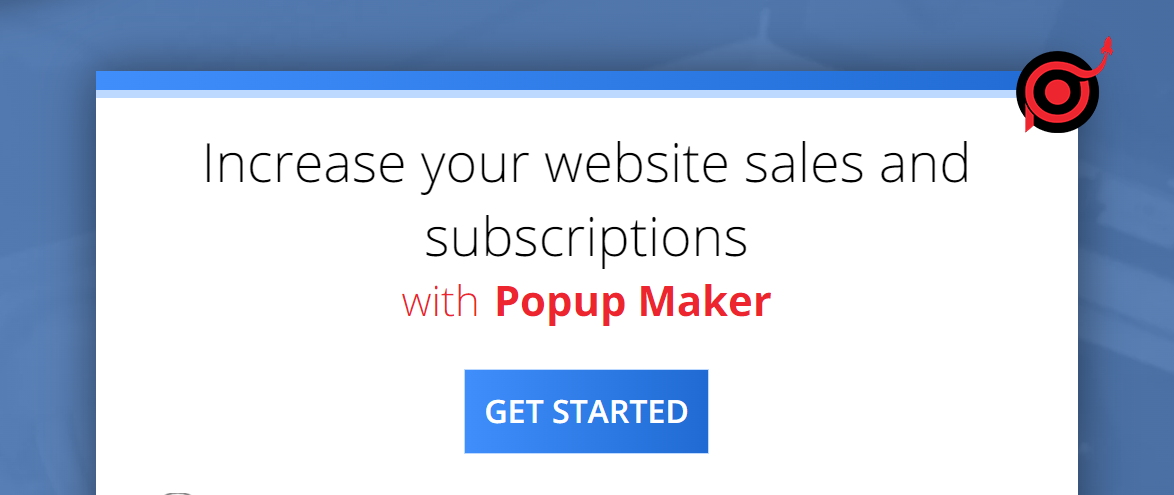 Pop-up Maker is a plugin with which you can quickly add any pop-up to your website. This extension appeared a long time ago, and during this time, the developers have already taken into account and fixed most of the errors that may occur when working with Popup Maker. Also, the plugin has proven itself well, and users leave much positive feedback. Here are the features:
A large number of premium features (analytics, advanced targeting settings, and other features).
Many uses for pop-ups (for example, cross-sells, upsells, or a window that appears when the user is about to leave the page).
Detailed documentation, where you will find all the information you need to work with the add-on.
The modal windows you make with this plugin will fully adapt to mobile devices.
The founder is Daniel Iser. The company is headquartered in Florida, United States.
Pros and Cons of using Privy
As you can see, there are plenty of Privy alternatives, each offering something interesting. But our review would not be full without real user reviews! So, look at what users think about Privy and Privy alternatives.
What do you like best about Privy?
Privy is easy to navigate and creates newsletters for our customer base. The privy text has also been easy to use, and it's a fast way to send out messages to those who have signed up for text! Customer support is always helpful when I have an issue, they respond fairly fast and get the job done. I like that there are ways to segment my emails, especially when I wanted to resend a sale reminder but didn't want to include those purchased in the last few days.
What do you dislike about Privy?
I wish there were more creative and professional-looking template options for newsletters, which look amateurish.
What do you like best about Privy?
I like its easy use because I am not a genius regarding the functions and features needed to survive and thrive online in 2022 and beyond.
What do you dislike about Privy?
I have yet to see a downside. Of course, when I have not logged in for a while, I struggle to navigate, but I think that's just the learning curve.
What do you like best about Privy?
I love how it helps me automate my email marketing. For example, when new people sign up for my pop-ups, they are automatically put into my welcome email sequence, which warms them up and often leads them to order!
The Newsletters are a great way to keep in touch with my customers and remind them of any sales or updates on the brand!
What do you dislike about Privy?
So far, I like it!! No problems thus far.
What do you like best about Privy?
The pop-up functionality is better than any I've seen! The ability to design and target pop-ups is great, as well as the cart saver features and the fact it captures abandoned carts earlier than any other pop-up.
What do you dislike about Privy?
I wouldn't say I like how they haven't integrated fully with Recharge and subscription discounts. The in-Privy discount creation is pretty basic! Also, we stopped using email with them because the unsubscribe button wasn't working, and we had a lot of annoyed subscribers who kept receiving our emails. They weren't able to resolve this, so we moved to Klaviyo.
Conclusion
All in all, the choice is yours. Understandably, the market is full of Privy alternatives you can try, but be careful when choosing. Check reviews of all Privy alternatives you are going to try. Let your experience be maximally enjoyable!