According to the latest statistics, almost 96% of people seek law issue solutions on the Internet. Virtual marketing allows your company to expand its customer base; it will lead to the rapid growth of your business.
About 92% of clients choose the law firms marked in the top positions of the search list. Therefore, SEO for law firm websites is a valuable mechanism beneficial for any law service. This gives you the following benefits: increased traffic, the attractiveness of your company, rising confidence in potential customers, and more return on your investment.
What is Law Firm SEO?
SEO for a law firm is an efficient method to engage customers and get more traffic to your virtual resource. As a result, your service will become even more attractive to potential consumers searching for info on the Internet.
SEO operates as a tool that aims to be read by search engine algorithms. The performance also comes from off-page citation when phrases from your site appear in other information sources. For example, people see a service, offer, or contacts in social networks, legal directories, virtual bulletin boards, etc. Any law firm SEO expert tells that a company needs to have a coherent and ongoing strategy for the customer funnel to be productive.
Why is SEO for the Law Firm Important?
This marketing tool is necessary for a law firm to increase the number of deals with new clients, its reputation, and rankings. This is a perfect way to make a company more organic and easily found online. Other reasons to use law firm SEO marketing:
Improving the visibility of your company's site.
Gaining credibility in the client's mind.
Increasing the demand for a service.
Creating ideal competitiveness.
More awareness for consumers.
Get on the first page of a SERP.
SEO strategy shows customers that an agency uses proven methods to offer its services. An Internet query will show an online platform, the top item in search engines that give people confidence in your company's quality, good reputation, and reliability.
Best 8 SEO Law Firms
There are specialized companies that offer services to promote law firms. Their opportunities include SEO, increasing your product's rankings, popularity, and relevance. Such agencies provide the client with a carefully monitored marketing solution that would be results-oriented. We bring a list of the most famous and popular agencies to your attention.

You can call this firm a turnkey one because the experts do not involve a third party to complete the order. A certified team of adepts works on technical, SEO, and content items. The founder of this law firm SEO company is Bernie Clark. The central office of Majux is in Philadelphia.
The main partners are Google, CallRail, WP Engine, Shopify, and other corporations from eCommerce, law firms, and prospective companies. Attorney Andrew Shubin is pleased with the agency's work because, in a year, the number of users of his web platform has grown from 2,784 to 35,881.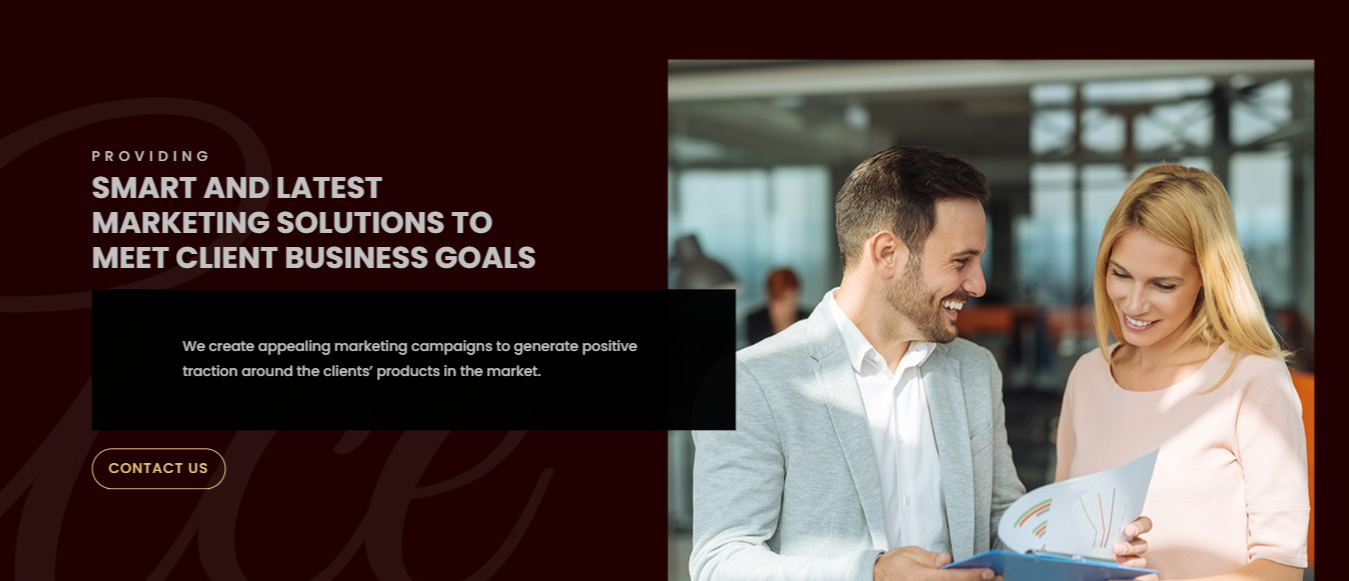 A team of professionals performs various tasks to promote the company in the virtual world. This leads not only to an increase in potential customers but also helps to generate income in parallel. The firm has finished many projects, including improvements to Google Local Service Ads and the "Google Screened" badge.
The company has over 25 years of experience applying SEO techniques to interesting and user-friendly content to help a law firm become more forceful. Founders Mary Ann and Debbie take a personal approach to understand your web platform's purpose and target audience better. You might ask for help for your business in Montana and Pennsylvania.
This agency is taking the online marketing to the next level by launching all the transition points into the virtual space. This is:
the promotion of a web resource;
the search;
prettiness to consumers;
a good reputation;
other points of digital marketing.
Firm founder Luke Marchie has successfully partnered with CIO.com, Lexis Nexus, and Lawyerist.com to showcase and prove his excellence. Now his organization works with such big brands as Leonisa, Extreme Terrain, Hoopla, and others. In addition, he opened Franklin Digital as a new branch in developing and promoting company websites to bring success and earnings. You can contact this team of qualified law firm SEO specialists in Philadelphia.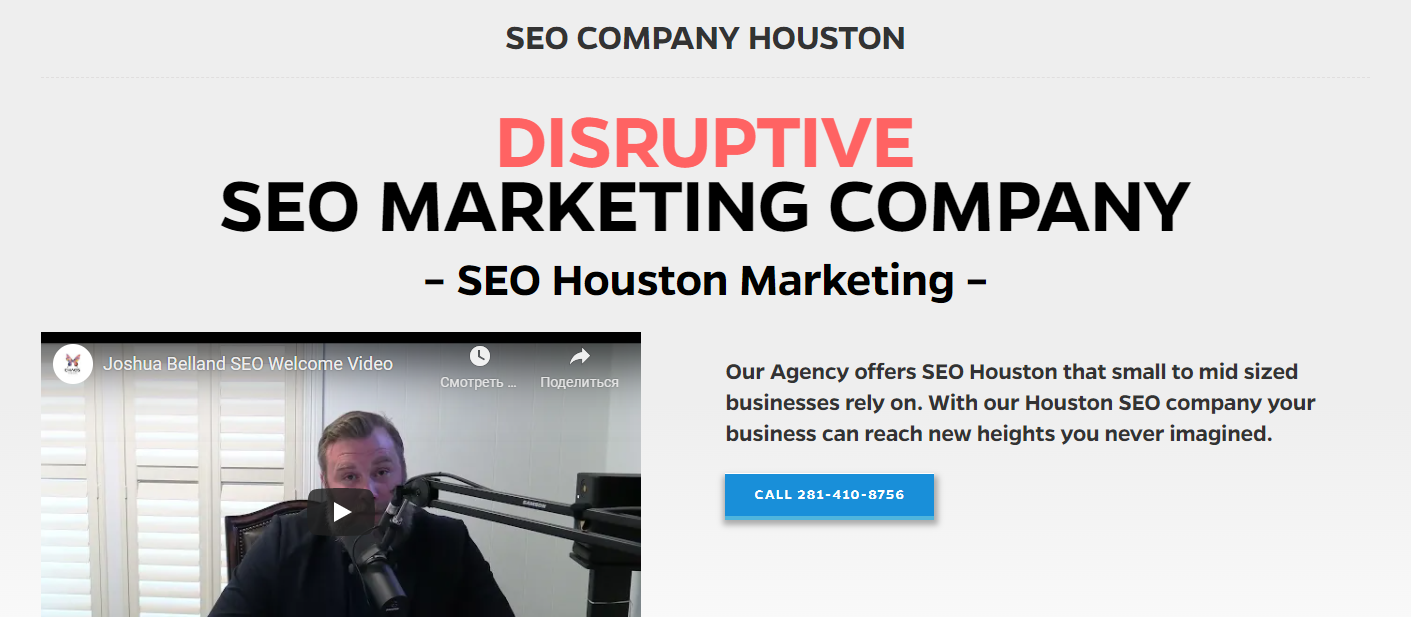 The agency offers an experienced team to achieve the best lead generation of your web platform. The base of a unique approach to SEO is the different goals of client companies. This firm identifies the main weaknesses of a web portal and brings it to the line of succession.
Many companies (Cobos Law Firm, OTCTrade.com, ReactPower.com) have partnered with this organization to improve content marketing, online PR, social media marketing, and mobile UX facilities. The agency's founder is Joshua Belland. Its goal is to lead companies to greater performance and revenue quickly. This law firm SEO agency is in Houston.

This agency offers a broader range of works among other law firm SEO services. You can order your website promotion, web design, copywriting, SEO, or webmaster capabilities. Marketing to the legal community is the main focus of this group. Many lawyers and law firms (KSK, CSJ, Fletcher Yoder, CJM) have left commendations because their commercial activity has skyrocketed.
The company operates in Texas (Houston, Dallas, Austin, Beaumont, and San Antonio), its founder is Jeff Balke. Jenkins Kamin speaks positively about the company because the result exceeded expectations, and the team is trustworthy.
The main aim of this agency is to identify the weakest parts of your site and provide uniquely compelling content that attracts more customers. Experts determine the points to make your web-portal stand out among the large law firms with good practices in the search query.
The company has developed a unique algorithm for search engine optimization, which consists of several directions: from the top position to the SEO panel. As a result, many companies, including those related to law firms, could increase their attractiveness with the help of Armavita's services. The founder is Efrain Torres; the main office is in Houston. Clients (such as Ron Simon & Associates, LENOX, Blue Nile) like the level of service, prompt communication, simple and understandable filling out the online consultation form.
This agency performs SEO for a law firm and other services to increase online visibility through search engine optimization. These are different areas: page style, regional SEO opportunities, Google Maps SEO, etc. A team of prof experts raises site traffic and makes your product more marketable; it also educates business owners in online marketing.
The founder of the firm, Joshua Conrad-Tanakh, works with law organizations and helps develop the commercial activity of various local contractors such as roofers, HVACS (HeatWave), electricians (OHM), and so on. The major office was only in New York, but in 2020 the management brought its services to the New Hampshire market.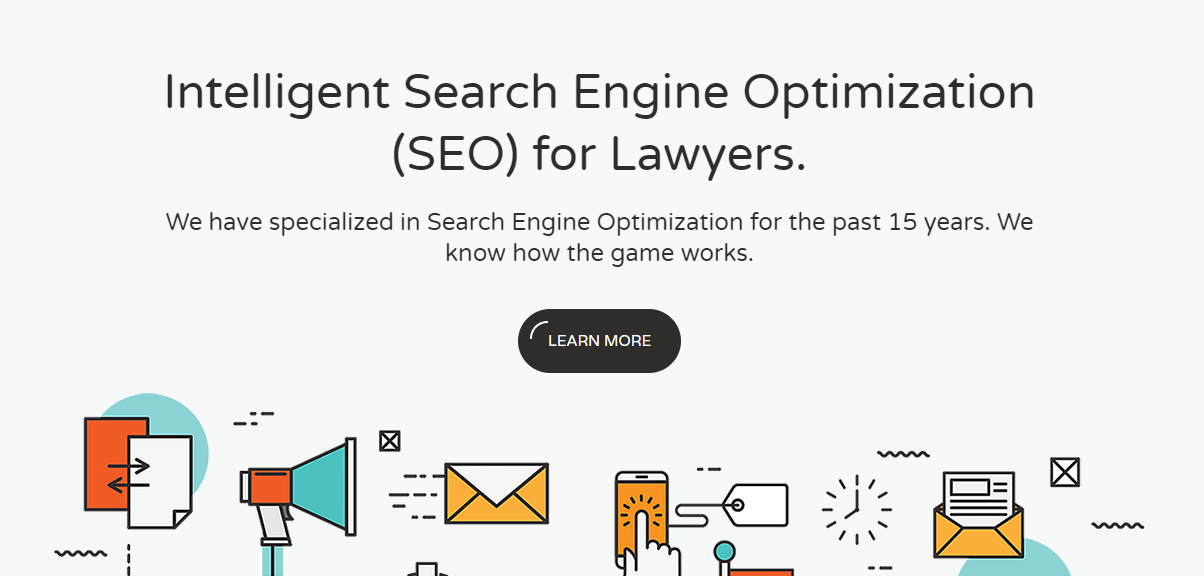 This law firm's SEO is fairly young, but its experts have over 15 years of experience. They rely on their professionalism to increase the number of regular potential customers and also use various know-hows. Your web resource may have a different state; experts will bring it to the market to get a stable profit.
Modern agency solutions guarantee clients a new vision to achieve all their goals. Many law firms have noted the activities of this group as innovative and effective. The founder Kanayo provides different approaches to the success of a law organization: social media, web improvement, content and blog management, and others. You can contact the company in Cape Town, New York, and Texas.
Conclusion
If you plan to create a law business, its popularity and demand are necessary for stable gaining. Law firms go to specialists to increase traffic and attract more potential users. The Internet remains the best way to advertise your services because it is the main data source for contemporary people.
It is essential to understand that the person leaves a request and chooses the first items in the search results. For your Internet page to be there, you should select the best law firm SEO company. Experts use certain tools to bring a product to the top rankings and gain more trust from customers. Entrust the promotion of your company to professionals, get a stable income, and growth of potential clients.