A comprehensive marketing firm helps to synchronize all promotional efforts, thereby increasing the effectiveness of each advertising channel. To do this, the firm selects the optimal set of tools to achieve business goals, develops a strategy, and implements it.
We recommend using several promotion channels simultaneously to increase marketing efficiency. A comprehensive approach allows you to develop business in several directions at once and synchronize all marketing tools, thereby increasing the effectiveness of each promotion channel.
What does a Marketing Firm do?
Marketing firms specialize in providing various types of marketing services to other organizations. Both small and large businesses use the services of a marketing firm. As a rule, this need arises in one of the following cases:
There is no full-time marketer or marketing department. In such a situation, the services of a marketing firm become a necessity. This situation is typical for small businesses. The owner of the company or employees of the sales department cannot undertake all the work on promotion. At least because of the lack of specific knowledge in this area. In this case, it is worth ordering the outsourcing of the marketing department. External specialists will take on all functions to promote the business: from the development of marketing strategy to its implementation.
No specialist in the state knows how to work with specific promotion channels. This situation is familiar to small and medium-sized businesses. It is often unprofitable for such companies to keep a narrow profile specialist, whose services will not be in demand most of the time. For example, you do not have an employee who knows SEO or PPC advertising. Then it is more profitable for you to apply to a marketing firm and order this particular service than to hire a new employee.
Temporary lack of resources. Sometimes, even in large businesses, there are situations where the marketing department cannot cope with the volume of tasks assigned. For example, if the company implements some large project. In this case, the marketing firm can temporarily take over some of the functions usually performed by in-house specialists.
Reduction of marketing efficiency. A business of any size can also get into such a situation. Often, marketing problems cannot be identified by in-house specialists. In this case, an external unbiased expert can analyze the business, identify its strengths and weaknesses and find the best ways to develop it. The result of such cooperation will be a new marketing or anti-crisis strategy.
In a general sense, marketing firms should be understood as specialized third-party organizations that, at the customer's request, are engaged in forecasting the course of an advertising campaign and managing it.
Best 10 Marketing Firm
Marketing firms from the list below significantly increase clients` revenues. They work with small and big businesses and have many completed projects.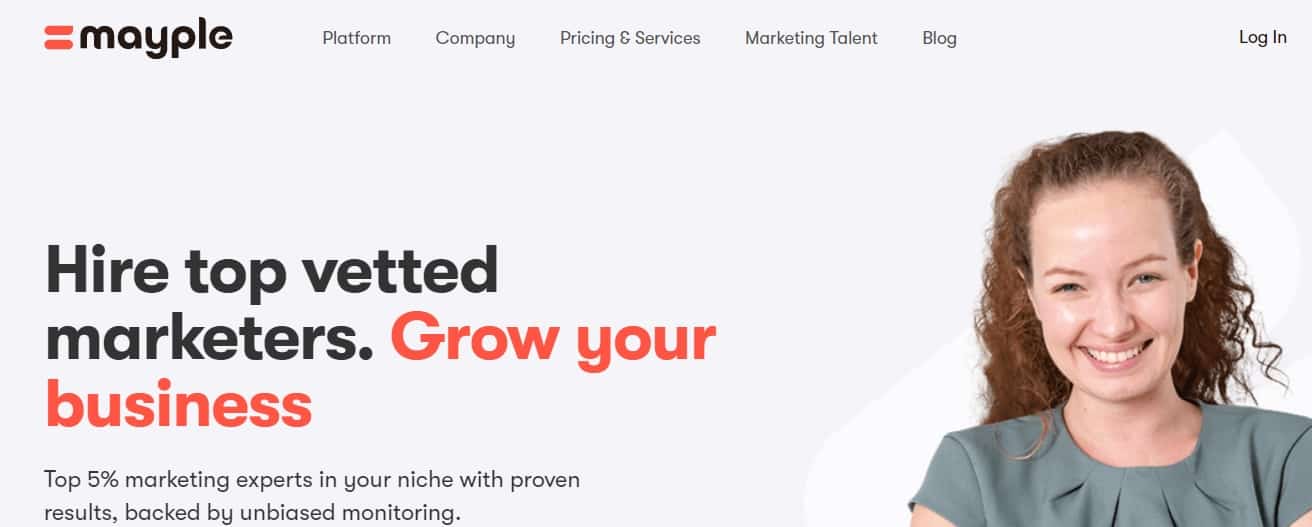 Mayple is a platform that can help you get a perfect marketing team. It uses a lot of data to find the best marketing specialists for you. Perfect matching with your brand based on more than 25 success factors. Mayple is used by Inbassador, Eleos, Claroty, Cointelligence, and Abbott.
Keith Larsen, operations Director at Floria Group:
"This marketing firm has created for us a lead generation funnel. We enjoyed cooperation with them so we can recommend it to our business partners."

Disruptive Advertising is an experienced marketing firm that provides paid advertising, lifecycle marketing, website optimization, and creative services. Among its clients, you can find MalpracticeBrokers, Custom Family Gifts, Florida Continuing Education, Render 3d Quickly, and JungleWorks.
Josh Kedzuch, director of marketing at SNH Capital Partners:
"This marketing firm consists of the best marketers I have worked with for the last few years."


OuterBox has been a marketing firm promoting clients' businesses since 2004. The portfolio includes more than 500 digital marketing projects. The services of this marketing firm were rendered to Aviya Mattress, A& C Plastics, Jet Dock, Blackburn Wheels, Boat and RV Accessories, and hundreds of other brands.
Jonathan Dampier, SVP of Global Marketing at Revionics:
"We are happy with our cooperation because they did everything as we wanted!"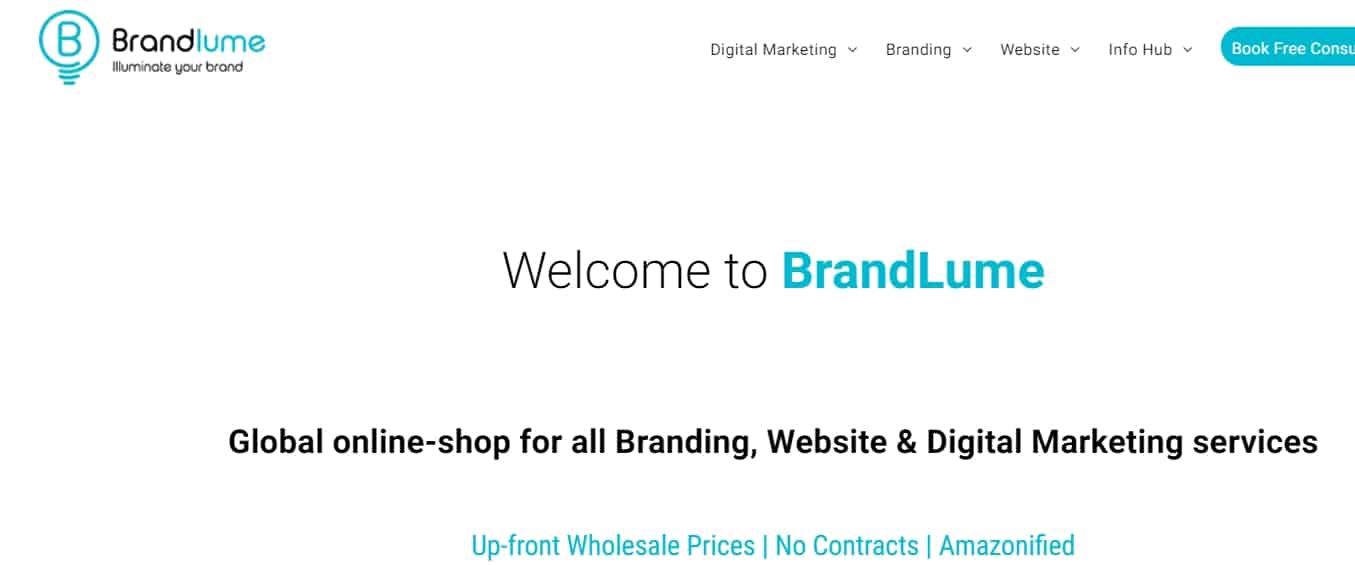 The marketing firm BrandLume was founded in 2011 as an independent company specializing in marketing services for any sized business. BrandLume's activities are related exclusively to marketing. It offers digital marketing, branding, and website services. Skydome Development, Lasser4less, Lainad, Carjiffi, and CIBC are clients of BrandLume.
Roya Jamali, mobile mortgage specialist at TD Canada Trust:
"We ordered this marketing firm for Social Media Marketing, Graphic design, and PPC services. And we were greatly surprised with the results of our cooperation. Results were awesome!"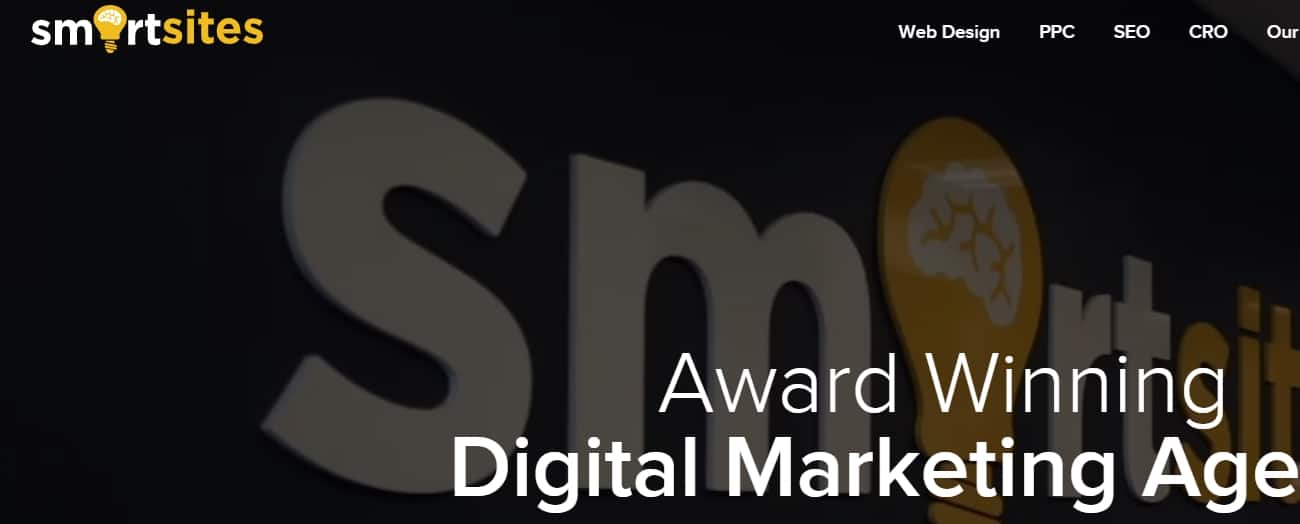 This marketing firm has generated $100M+ sales for its clients. SmartSites provides results-driven marketing, which is why it appeared in the top 250 NJBIZ and Inc. 5000. AirDuctBrothers, AirTech, Anexio, Everything Koi, and JCPD DBA ordered services of this marketing firm and were pleased with the result.
Calie Valore, digital marketing specialist at Discovery Data:
"SmartSites generated for us more qualitative leads for a cost-efficient price. I haven't found any drawbacks at this marketing firm."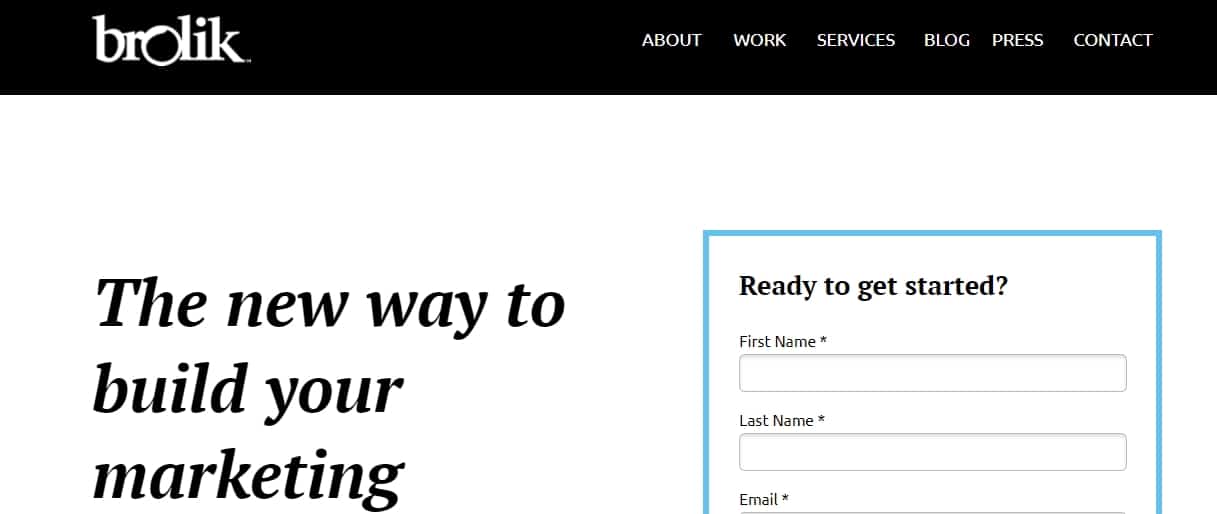 Brolik works for the growth of its clients' businesses. Brolik's clients get a full-fledged marketing team that develops projects from scratch while saving the company's resources. You can find Houwzer, MLS Players Association, RFG, Christina Seix Academy, and Summit Steel & Manufacturing among its clients.
Tim McManus, director of marketing at Joe Hand Promotions:
"This is an outstanding marketing firm. It adapted to whatever we needed and solved both marketing and technical problems. We will recommend this marketing firm to our business partners."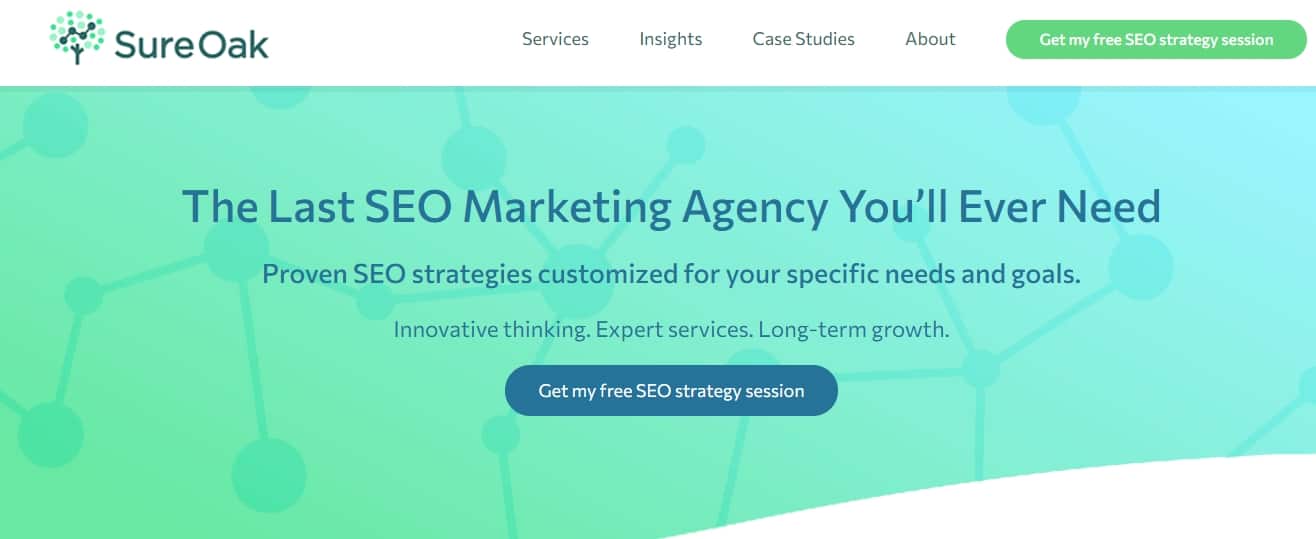 Sure Oak is a marketing firm that specializes in SEO, link building, and content. It is a team of experienced professionals who help their customers achieve their business goals that bring a competitive advantage. Clients become regular partners with whom the Sure Oak then works for a long time. Its clients are Milk Bar, CellWaves, QuizGriz, Hearst Bay Area, and AdvancePoint Capital. Sure Oak has increased organic monthly traffic for Responsify by 582% with the help of link building and on-site optimization.
Benjamin Serra, co-founder at Supersmart USA:
"We ordered on-page optimization and link building services. And the results we have achieved are very satisfying."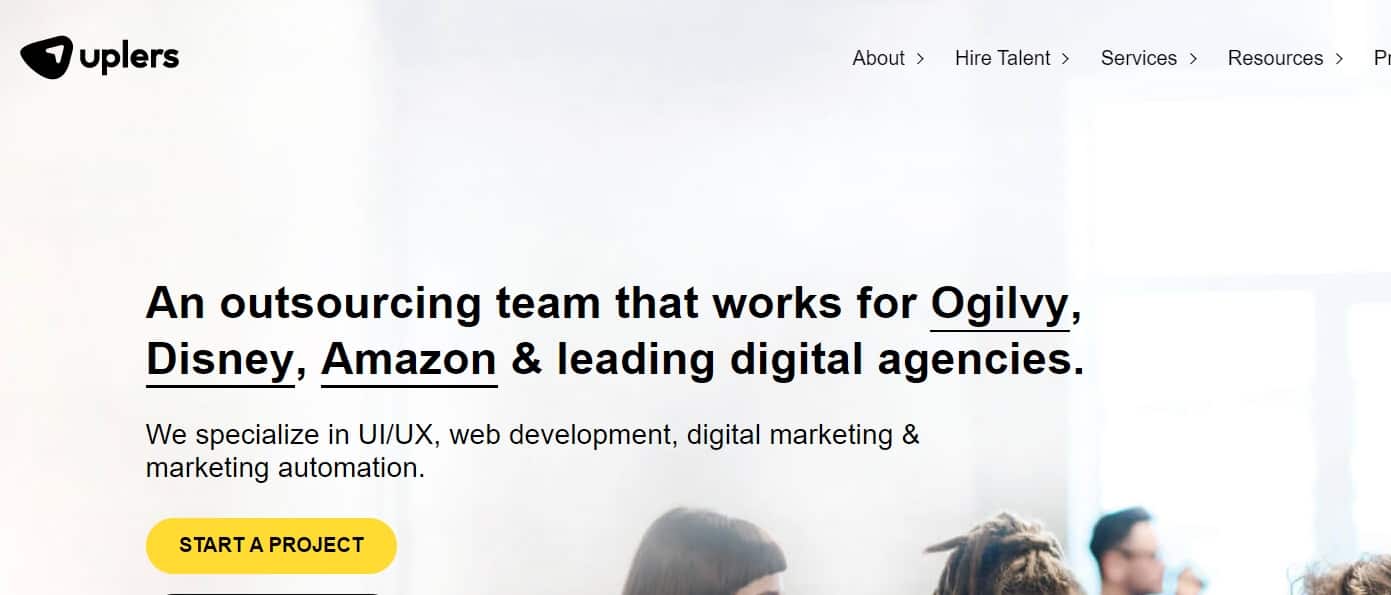 This is a famous and extremely experienced marketing firm specializing in UI/UX, web development, digital marketing & marketing automation. Moreover, its outsourcing team works for Ogilvy, Disney, Amazon. Uplers helped Racenet to achieve top 3 rankings on Google search results.
Kira Koroleva, marketing automation manager at Duda:
"They have done a great job for us. They always deliver high-quality projects according to the deadline. And we liked it."


WebiMax is an award-winning Reputation Management company with more than 13 years of experience. Many media around the world write about this company. Cruise America, Too Fast Clothing, AllHay.com, Couvrant, and Propane Provider ordered WebiMax services and got what they wanted.
Chuck Salem, CEO at Unique Venues:
"This marketing firm has increased our organic search. It worked on a variety of strategies, including copy, social media, SEO, and blog content. We are glad that we have ordered WebiMax services."


SEM Nexus is an experienced marketing firm that offers app marketing, app development, and influencer marketing services. This marketing firm is an excellent choice for any app that needs promotion. KnowWake, Teletour, Tito, WinQuik, Recelery, and hundreds of other apps used SEM Nexus's services. For example, Lovvett got conversion optimization & strategy development from SEM Nexus and increased the number and conversion of their downloads and retention rates.
Stephen Quaderer, founder & CEO at Thot Experiment:
"SEM Nexus is a great marketing firm because it managed our digital and social media marketing campaigns about sex-positivity in the most cost-effective way. Moreover, these campaigns were delivered to the most targeted audiences."
Conclusion
Every business sometimes needs support from a marketing firm. The most important thing is to choose a firm that will do its job well and help you achieve your goals. First of all, determine what kind of marketing campaign you need and choose the firm that best suits your company.