Have you ever wondered who creates those captivating advertisements that you can't help but watch? Who creates the flawless brand image that everyone adores? Look no further, as the answer lies with the ? 19 largest marketing companies in the world. These companies are the wizards behind the scenes, casting their marketing magic to help businesses stand out and connect with their audiences. From branding and advertising to public relations and digital marketing, their goal is to make an impact that lasts and helps their brands succeed. This article will take you on a journey through the world of marketing's biggest players. Creativity meets strategy, and the results are nothing short of amazing. ? So get ready to be inspired!
What Does a Marketing Agency Do?
Many questions arise when it comes to marketing a brand, a product, or a service. There is frequent worry about making mistakes and losing clients when promoting a new product. The best course of action is to employ the services of a reputable marketing company to confirm your suspicions. Naturally, dealing with a reputable business will necessitate a sizable marketing budget. However, the biggest or top marketing companies worldwide do more than merely advertise products—they also research the market's particulars. You may create successful plans and get the outcomes you want with the help of marketing research. Consumer needs and rival strengths must be analyzed to build promotion tactics.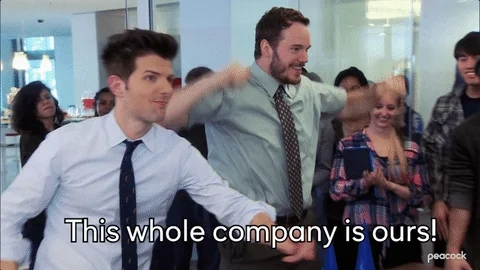 Many things affect how information about a brand gets spread online. This is advantageous for marketing companies because a brand is more likely to win the audience's confidence the more frequently it is referenced in various contexts.
Promoting a brand can be done by employing various strategies, including:
Building a strong relationship with the target audience through effective communication
Establishing and strengthening the brand's identity through branding and brand formation efforts
Capturing leads through email marketing campaigns and list-building initiatives
Enhancing user experience through UI/UX analysis and design to create a user-friendly interface
Optimizing search engine results through SEO strategies to drive targeted organic traffic
Running targeted advertising campaigns through PPC on popular social media platforms such as Facebook, Google, Instagram, LinkedIn, and TikTok, based on the brand's goals and objectives
Telling compelling brand stories through video marketing, including creating promotional and educational videos
Analyzing data to gain insights into audience behavior and preferences and using these insights to improve website usability and guide advertising efforts.
Influencer marketing – Partnering with influential individuals in your industry to reach a wider audience and increase brand exposure.
Every option is beneficial – no opportunity should be neglected. The chances of getting a response from the target audience increase if you treat marketing research with due attention.
The 19 Best Marketing Companies
Up-to-date information on the largest marketing companies in the world can be found on various specialized sites. It is worth trusting the web platforms confirmed as impartial in our assessment. It will not be difficult to identify the industry leaders – we have done part of the planned work for you to offer the 19 best global marketing companies to save the time you could spend on googling "marketing company examples" and analyzing all returned results. So, here they are, today's marketing giants:

Accenture Interactive is one of the best marketing companies because it offers a wide range of services, such as marketing for websites and online stores, to different markets. Their team is composed of experts in their respective fields, and they work to deliver innovative and impactful marketing solutions to clients. Accenture Interactive is known for its award-winning work and partnerships with some of the biggest names in the industry. The company operates offices in multiple countries and is dedicated to helping businesses achieve success through their marketing efforts. Accenture Interactive is constantly at the forefront of industry trends and innovation, focusing on delivering value through technology and data-driven insights. Some of their recent cases include working with the National Wildlife Federation to create new habitats, with Volkswagen Group to raise the volume of their sustainability messaging. Siam Commercial Bank to unleash data points and drive a data-driven culture.
In this world's best marketing company, the work takes place under the strict guidance of CEO Julie Sweet. Agency offices are located in major U.S. cities.
Thanks to its modern approach to tasks, the marketing company Accenture cooperates with:
Generali.
Renown Health.
Avianca.
Cancer Research UK.
Iterative testing has improved the quality of customer service. In addition, the user experience improvements have been achieved through a culture of testing and marketing optimization."- Adidas company.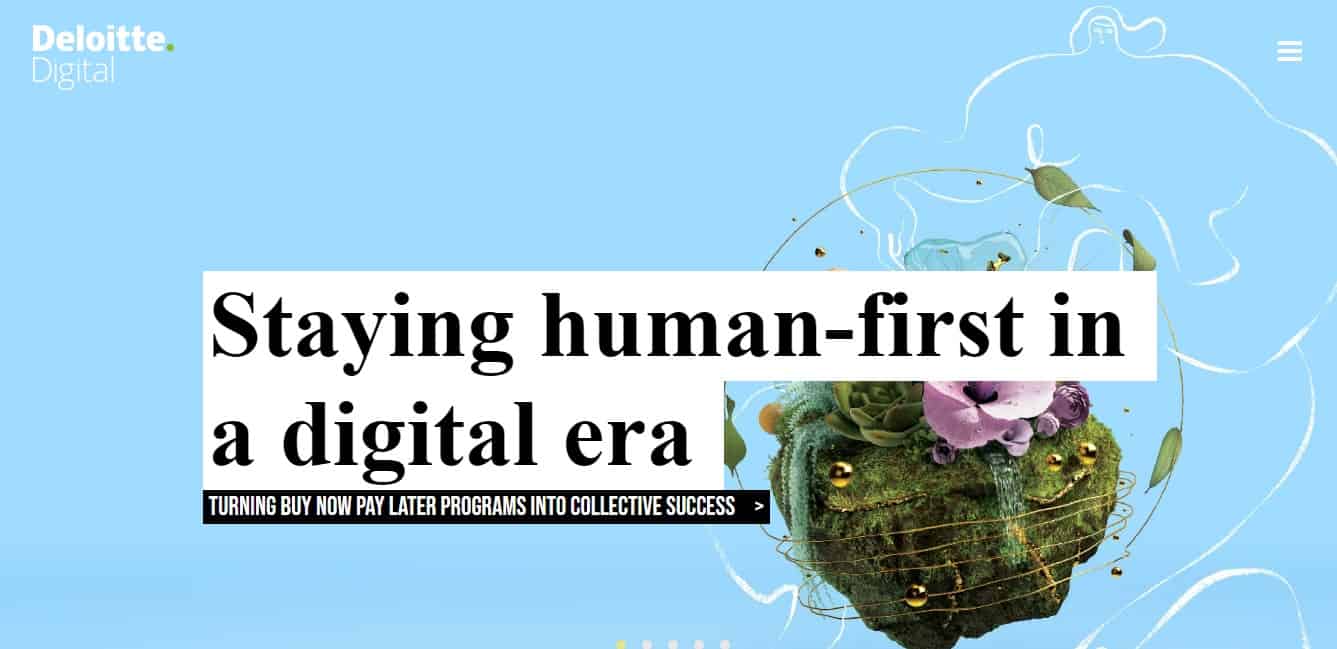 Deloitte Digital, a worldwide marketing agency, helps companies flourish through innovation, technology, and people. Data, creative, technology, and strategy experts create customer-centric enterprises. Deloitte Digital partners with industry leaders to improve the human experience. The agency offers website and online store marketing, customer experience design, and more from offices in 30+ countries. The company's leadership seeks creative ways to assist clients flourish and improve businesses and society. Ad Age's Best of Experiential 2022 included Deloitte Digital.
Sam Roddick leads the company and is the generator of its ideas. Among the brands that have collaborated with the agency, it is worth highlighting: 
Pizza Hut.
Alaska Airlines.
Activision.
Intel.
Pepsi.
Creating a new connection with customers allowed us to get the desired result: the pressure from the buyers was reduced, and the marketing quality of work increased – Halo Top review.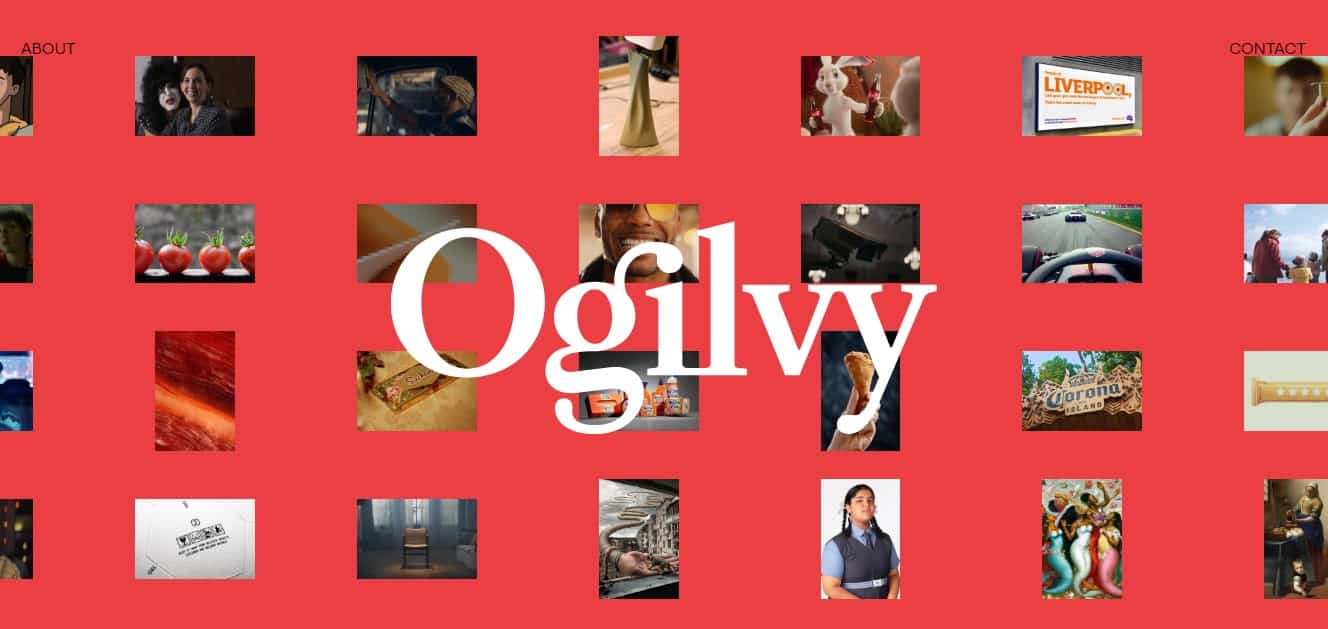 One of the biggest marketing companies in the world is Ogilvy. Their team of professionals offers a variety of marketing services for websites or online shops, coming up with innovative and practical solutions for their customers. Ogilvy has assisted several businesses in achieving their marketing objectives through creative campaigns as part of its commitment to produce "ideas that inspire." Ogilvy has offices across the world and is active in a range of markets, including consumer goods, healthcare, and technology. They have received recognition for their efforts through partnerships with top businesses in their respective areas and numerous accolades. Ogilvy has had a huge impact on marketing throughout their history, and they continue to do so by remaining on top of new developments. Ogilvy is a vital partner for any business trying to leave a lasting impression in the digital age because to their dedication to excellence and enthusiasm for developing intriguing and powerful marketing campaigns.
Yves Baudechon is the head of the company. Collaboration with:
Philips.
Motorola.
KFC.
IBM.
Qualcomm.
Robert J.: Bee named the agency the best marketing company to promote our company.

BlueFocus Communication Group is one of the world's largest marketing companies, with 6,000 people spread across 35 offices in ten countries. The company was founded in China in 1996 and became the first publicly traded Chinese marketing organization in 2010. Strategy, Digital, Advertising, Media, Social, PR, Design, Branding, CRM, Data, E-Commerce, and Mobile solutions are all available from BlueFocus. They service approximately 2,000 clients in areas such as IT, Automotive, Consumer Goods, Real Estate, Finance, and Entertainment. Citizen Relations, Vision7 Media, The Camps Collective, We Are Social, and Fuseproject are among the subsidiaries that provide services. BlueFocus takes pride in being a brand management expert with business information, as well as their commitment to meaningfully connecting people and brands.
The marketing company has more than 6 thousand employees who work in 100 offices around the world – thanks to this, it is possible to maintain working contacts with well-known brands-clients:
Samsung.
Audi.
P&G.
Bentley.
Mercedes-Benz.
The possibilities of new technologies for marketing are used to the maximum. The work on the project takes the central place, so cooperation with the marketing agency brings results- a response from Lenovo company.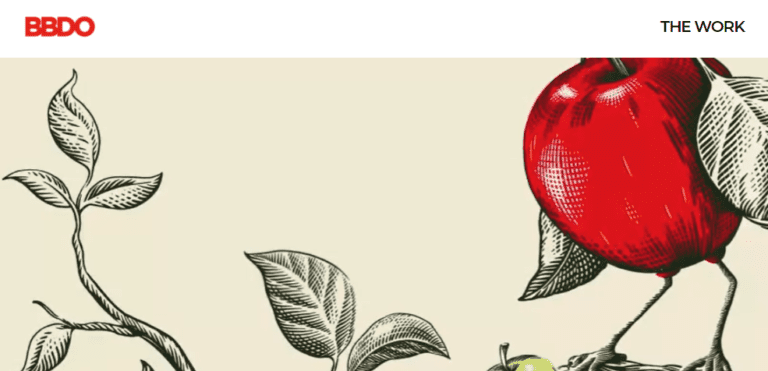 BBDO Ukraine is an internationally renowned marketing company with over a century of experience. Their team of specialists employs cutting-edge tactics and individualized approaches to assist firms in establishing their brand, increasing their earnings, and entering popular culture. BBDO Ukraine has a track record of success as a result of its emphasis on producing exceptional work that yields results. Regional CEO Victor Ishkov, Account Director Halyna Sokulska, Creative Director Denis Keleberdenko, Client Service Director Irina Danilevskaya, and Strategic Director Elena Kolesnikova comprise the agency's team of competent specialists. Their offices are located in Kiev, Ukraine. With a commitment to five-star client service, BBDO Ukraine is the right partner for businesses seeking to advance their marketing initiatives.
Among well known marketing company, this renowned company combines the past and the future. The main motive for action is the phrase thrown by the first client back in 1989: "I just want to sell more cows." Simplicity and a lot of work – these are the steps leading to success and the opportunity to partner with famous brands:
General Electric.
Mountain Dew.
Nestle.
Guinness.
Alka-Seltzer.
The decision to use the specifics of the current situation in marketing and advertising has borne fruit. The results of the new campaign launch proved to be a great option at such a difficult time. We do not regret that we agreed to work together- from AT & T's company response.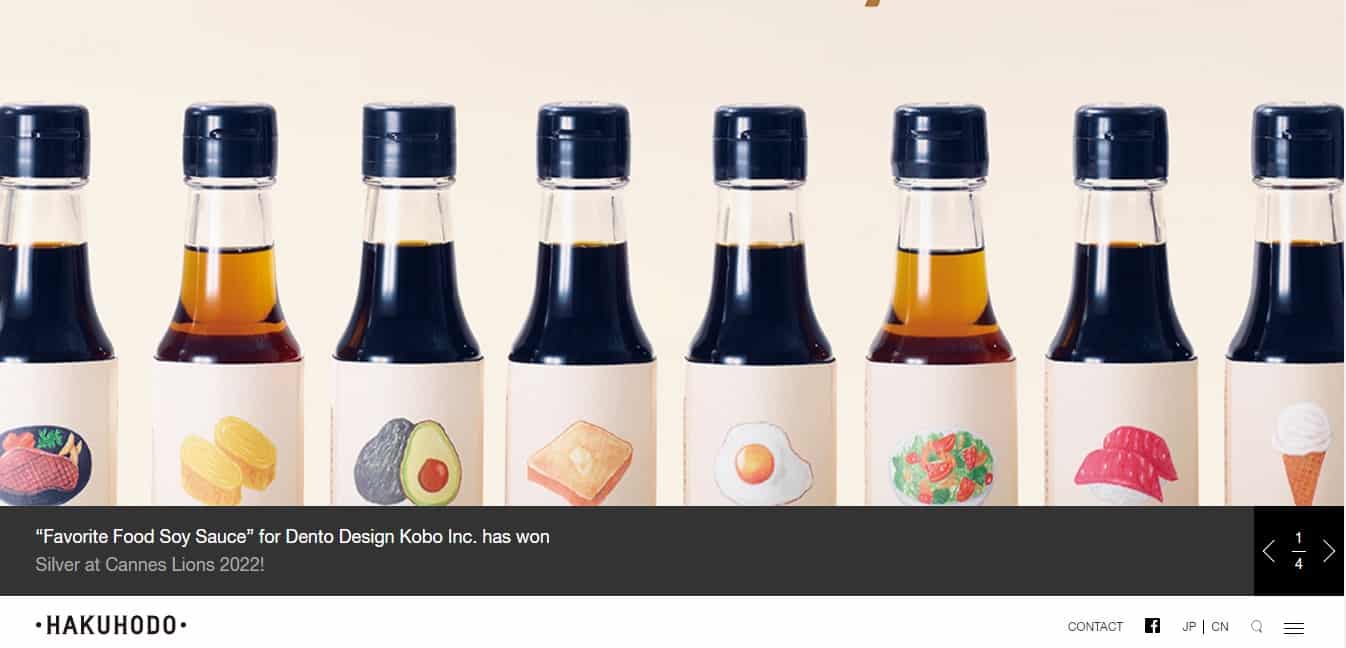 Hakuhodo, founded in 1895, is a global top ten marketing and innovation company. With a network of over 150 offices in 20 countries and regions, Hakuhodo partners with over 3,000 clients and has built relationships that have lasted for more than 70 years. Ad Age's "Agency Report 2022" ranked Hakuhodo as the second largest advertising agency in the world. With expertise in world-class research, big data, and digital solutions, Hakuhodo creates innovative marketing strategies for each client. The company has recently acquired shares in India's MA&TH Entertainment and has won several awards including three at the London International Awards 2022. The team at Hakuhodo is composed of over 10,000 specialists who are driven by a never-ending yearning for learning and constantly pushing the boundaries of creativity.
Branches in major cities work with leaders from different industries:
Yahoo!
Lotte.
Nissan.
Tiffany & Co.
Sony.
The safety sensor, as a parental concern, was demonstrated in the commercial. Thanks to this, it was possible to increase the coverage and interest car owners worldwide – a few phrases from a comment on cooperation with Toyota company.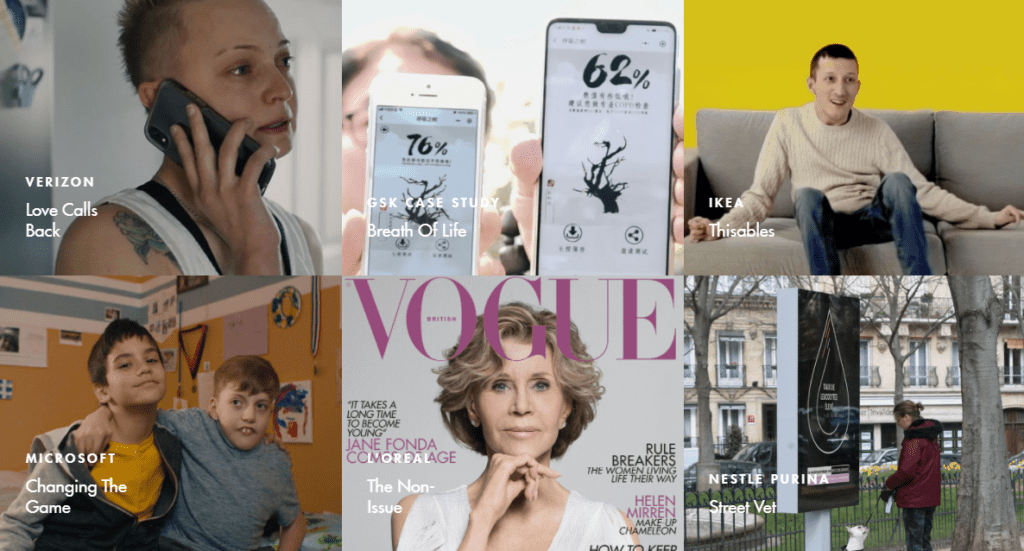 One of the world's largest marketing companies, McCann, delivers top-notch strategic and creative services to help brands expand their businesses and enrich people's lives. McCann Worldgroup provides global marketing services by integrating with other major communications networks. They serve Africa, Asia Pacific, Europe, Latin America, the Middle East, and North America.
McCann has creative, client, growth, production, and strategy leaders. They won Agency Network of the Year, the number two agency in the world at Cannes in 2019 and the Most Creatively Effective Agency Network at the Effies in 2018 and 2019. They tell the truth and help brands make an impact.
McCann's global reach includes Coca-Cola, L'Oreal, Mastercard, Microsoft, and Verizon, among others. McCann Worldgroup, a global network that produces industry-leading work, is their pride.
Cooperation with global brands has shown the desired result – and today, also, the marketing agency's clients include:
GM.
Aldi.
Cigna.
Nestlé.
Merck.
They did everything on time, and their work was flawless. Now the content and audience engagement are excellent. The multiple reviews about working with the agency's team speak for themselves and prove that the agency is on the list of the best marketing organizations for good reason.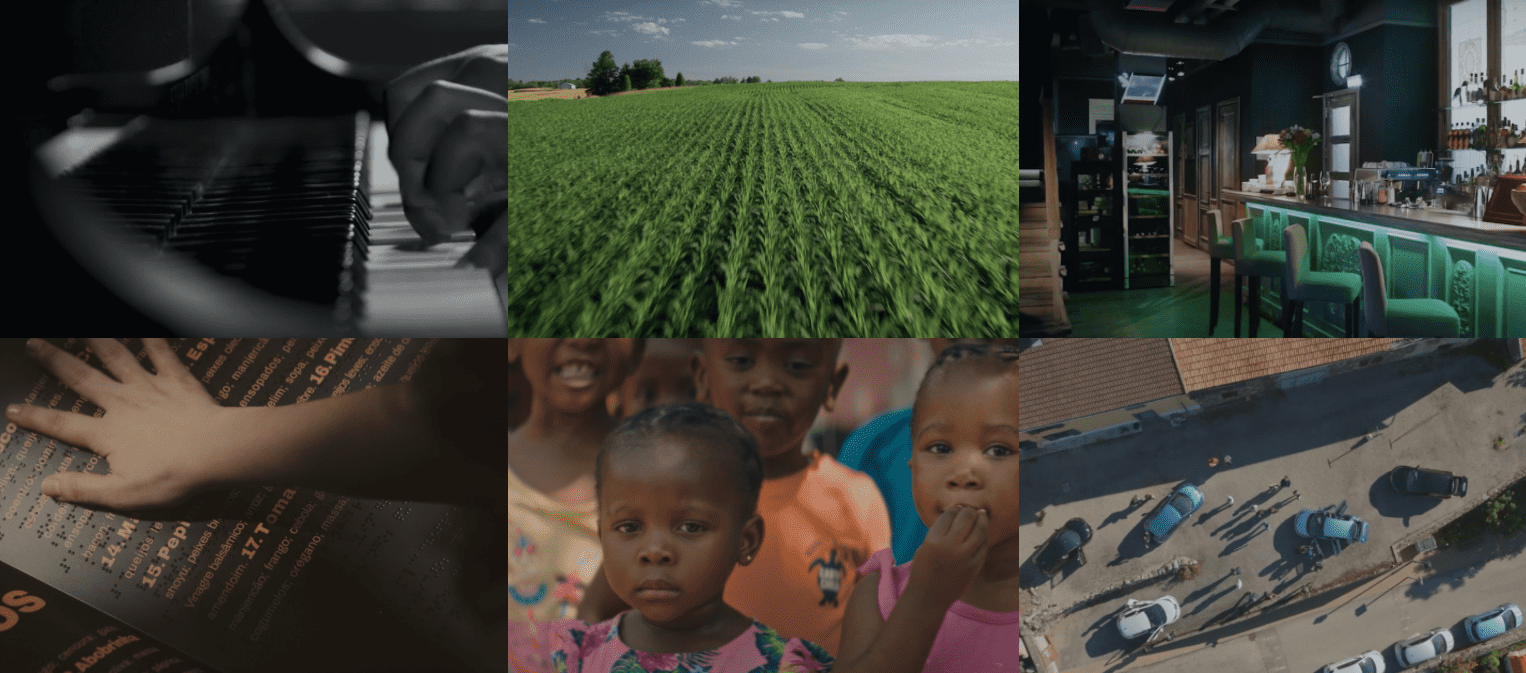 Publicis Worldwide is a global marketing agency that helps clients lead change in their marketing and business transformation. With over 16,000 employees spread across 110 countries, Publicis serves a diverse range of clients, including AXA, Carrefour, Cartier, Citi, Diesel, Heineken, L'Oréal, Nestlé, Orange, Procter & Gamble, Renault, Sanofi, UBS, and Walmart. The company leverages data and technology to provide strategic creative ideas for clients in an ever-changing world.
Publicis Worldwide is part of the Publicis Groupe and has been recognized as the 4th most creative network by Cannes Lions. The company's approach is to "Lead the Change," as they believe change has become a defining characteristic in today's business environment. Publicis helps clients manage, capture and leverage change to become unique, in marketing control, and ahead in the market.
Jorg Riommi, Chief Creative Officer, Publicis Groupe Central and Eastern Europe, was inducted into the Golden Drum Hall of Fame in 2022. The company has also been behind several successful campaigns, including Heineken's global campaign to confront the growing work-life imbalance and the stunning Barilla campaign from Publicis Italy. Publicis Worldwide is dedicated to helping clients remain leaders in accelerated change.
"Rapid market changes can be used to your advantage" – this thought allows the agency to find a source of inspiration for work on projects. To date, branches have been opened around the world, whose specialists work with popular brands:
Diesel.
Tiger Beer.
Renault.
UNICEF.
AXA.
Our desire to offer customers the goods they need every day and to save money" was understood from the first phrase. Great job! – from the review of the Walmart company.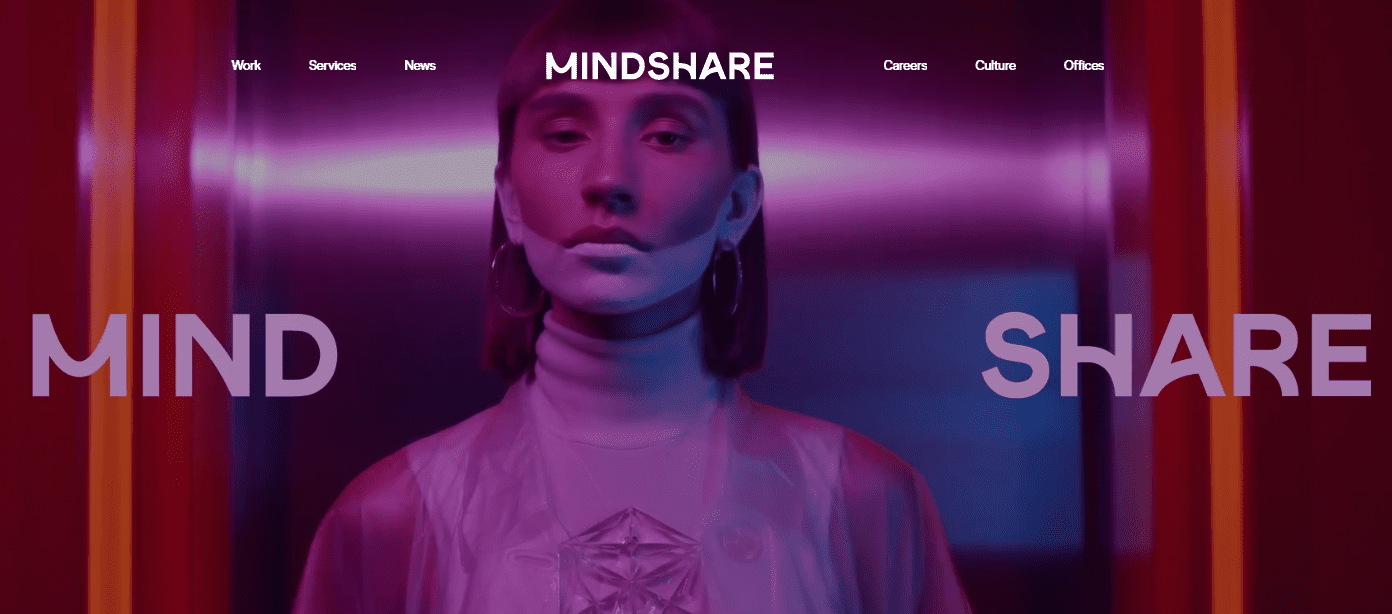 Mindshare is a global media services company with a team of 10,000 people across 86 countries. We are dedicated to driving good marketing growth for their clients and changing the world through the intentional use of media. Their values of energy, empathy, and impact are at the core of who they are and what they do. Their diverse global family includes experts in HR and finance, technology consulting and development, content and partnerships, performance marketing, trading and investment, and much more.
Their services range from account management and leadership to data and analytics, performance marketing, and strategy and planning. They believe in Precisely Human Intelligence that balances the accuracy of machine-based data with the empathy delivered by human insight. Trading and Investment teams analyze and negotiate across all media touchpoints, while their Technology Consulting and Development team provides broad and deep services vital to success in the modern marketing world.
Mindshare clients include Skyy Vodka, Dove, KFC, Foxtel, Nature Valley, and Dove Men+Care, just to name a few. With offices in countries such as Australia, Belgium, Canada, France, Germany, Japan, the UK, and the US, Mindshare is truly a global family working together to achieve success and drive good growth for their clients.
Also, speed ​​and teamwork bring results – this is evidenced by the collaboration with renowned international brands, including:
American Express.
Diageo.
FOX.
Ford.
BP.
Mindshare is a pleasure to work with – it creates a competitive marketing advantage – from Microgrid Systems Laboratory company review.
EssenceMediacom is a leading marketing company that aims to create breakthroughs for brands. With a team of over 10,000 people operating in 120 offices in 96 markets, they have a truly global network. Their services include integrated media solutions, 21st-century creative, frictionless commerce, predictive analytics and insights, and specialist B2B marketing. Their team of experts helps some of the world's biggest brands, such as Google, Coca-Cola, and Dell, navigate new channels and experiences in marketing to increase interactions, drive sales, and boost brand recognition. They are committed to diversity and creating opportunities for growth for their employees. EssenceMediacom manages over $22.7 billion in media campaigns, delivering them across all media channels. They help clients understand the modern marketing paradox and add value to their business through cutting-edge data and technology.
The opportunity to see their marketing strategy in a new way was appreciated by:
Bose Corporation.
Snickers.
Gillette.
AB InBev.
Procter & Gamble.
A radical change in our services, oddly enough, brought us results. Improving our reputation is the first joint achievement that deserves to be commended.- from Uber company testimonial.

Leo Burnett is a multinational marketing company with headquarters in Chicago and offices in other nations. With a conviction in "HumanKind," Leo Burnett focuses on the needs, wants, dreams, and hopes of people to develop the most innovative, successful, and compelling marketing campaigns. The company has worked with companies such as Cadillac, Emirates NBD Bank, Procter & Gamble, McDonald's, Fiat, and many more, with campaigns like "The Time We Have Left Together" for Pernod Ricard, "Bittu 75-Year-Old Student" for Procter & Gamble, and "Night Workers" for McDonald's. Leo Burnett has won multiple accolades for their work. Respect has been given to him for his work to promote creative brilliance through social action, even the playing field for women in professional sports, and make ads with a purpose. Innovative promotions, such as the "Unbranded Menu" ad for McDonald's and the 5G-powered cricket match for Airtel 175, keep the company in the spotlight.
For example, a creative approach to problem-solving has been demonstrated in marketing and advertising campaigns for:
Coca-Cola.
Fiat.
Kellogg's.
KraftHeinz.
McDonald's.
We got help using cutting-edge technology! We emphasize the importance of innovations: they allowed to increase sales- from the response from Samsung company.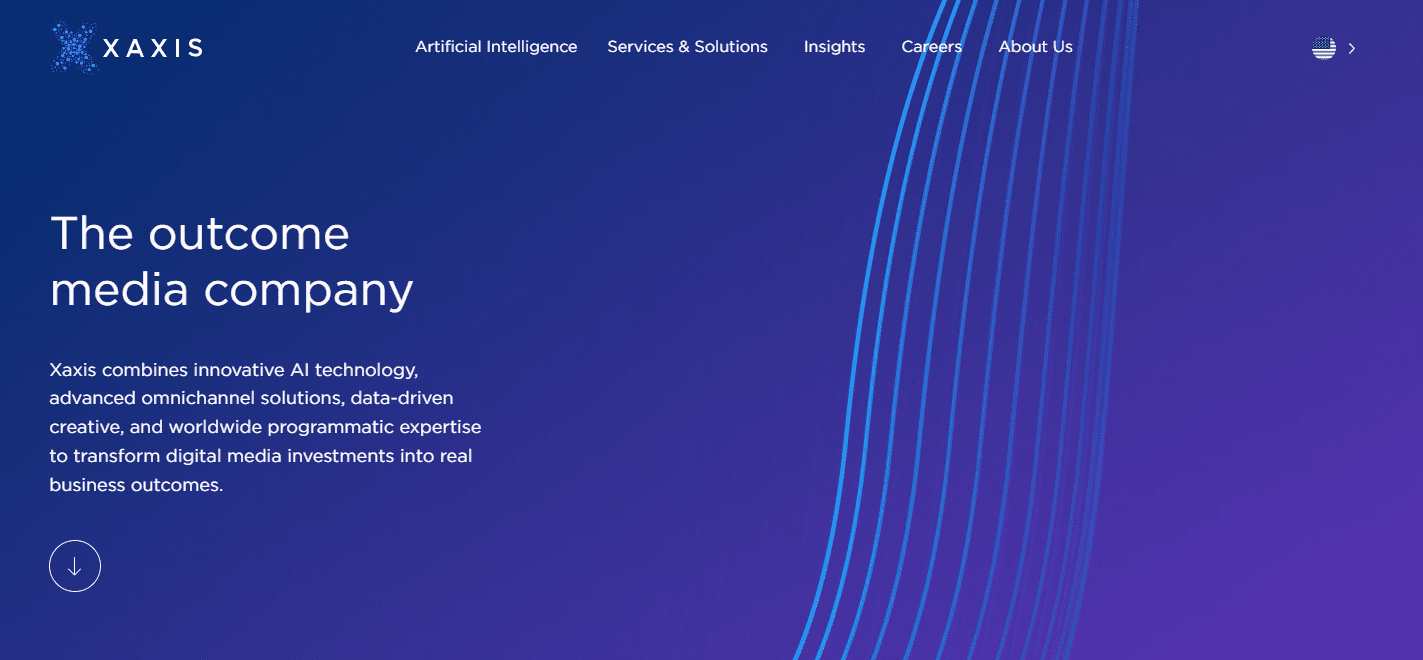 Xaxis is an industry-leading media results company specializing in marketing services. Innovative AI technology, advanced omnichannel solutions, data-driven creativity, and programmatic knowledge position the company as an industry leader in marketing. Copilot, Xaxis' AI technology, is used by specialists to optimize programmatic campaigns and improve client outcomes. In addition, the company offers cutting-edge omnichannel solutions, cross-channel strategies, and data-driven creative services that produce tangible commercial results. Xaxis is a global player and a subsidiary of GroupM, the largest media buyer in the world. The organization delivers stringent brand and data protection requirements and collaborates with the world's premier providers to achieve exceptional results. Xaxis is dedicated to enhancing marketing for companies and their customers by advancing technology, data, and knowledge and engaging with clients, partners, and consumers to understand and react to their evolving demands.
Advanced developments using artificial intelligence combined with a dedicated database bring better results. Realizing the importance of customer achievements, work to improve their position in the market continues. Today, Nicolas Bidon leads projects as CEO, and the efforts of his team have been appreciated:
By combining multiple data sources, they were able to uncover a whole new set of audiences to raise awareness and draw attention to our cars, – according to Dave Cottrell.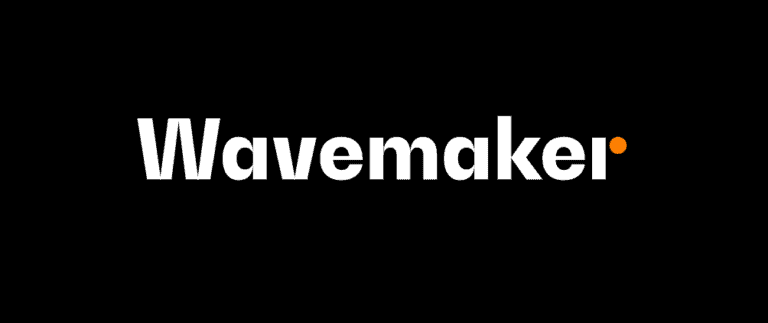 Wavemaker is a leading global marketing company with a team of 7,200 people across 88 countries. The company is powered by a commitment to "positive provocation," which drives growth for its clients and employees. Wavemaker's approach emphasizes knowledge, challenge, and support, and the company is dedicated to diversity, equity, and inclusion. Wavemaker's global framework outlines the company's goals, actions, and KPIs while being adapted to meet local needs. The company's leadership team, including Global CEO Toby Jenner, is passionate about inspiring growth for brands and people. Wavemaker offers opportunities to join their team in various regions worldwide, including Canada, the USA, Latin America, Europe, the Middle East & Africa, Asia Pacific, and globally.
One hundred fourteen offices and 90 countries are united by the desire to grow and develop in the chosen direction – the marketing company is increasing its potential. Attracting new talent has allowed Wavemaker to become the largest agency, and under the leadership of Toby Jenner, they have been able to collaborate with:
Campbell & apos.
Colgate.
IKEA.
L'Oréal.
Marriott International.
I was very impressed with how quickly they got everything set up and responded to our support requests, – from the agency's regular client.

Acxiom, a renowned marketing company, uses data and technology to help brands acquire, keep, and grow their customer base. They trusted 50-year-old data-driven marketers. Acxiom's marketing solutions prioritize clients and improve service. The company's professionals believe customer intelligence is crucial to building long-term, mutually beneficial relationships with customers. They offer data management, audience management, identity resolution, digital transformation, analytics, strategy, and data privacy. 95% of customer contracts are renewed and clients see a 20-30% increase in marketing efficiency and cost control, proving the company's effectiveness. Due to its strong employee retention and satisfaction, the company is a Great Place to Work. Company employees average 13 years.
Marketing is based on people's desires, and the ability to get the necessary information about the target audience's expectations comes from working with a talented team. The agency's priorities are better customer service and increased brand investment. Chad Engelgau is a director of a company that has become a partner of well-known names in the market:
Display and Video 360.
Crossix.
MediaMath.
LiveRamp.
We've improved our understanding of consumer characterization and created marketing characters in the US and global markets. From the client's review, we have correctly drawn up a portrait of the buyer allowed to achieve the desired results.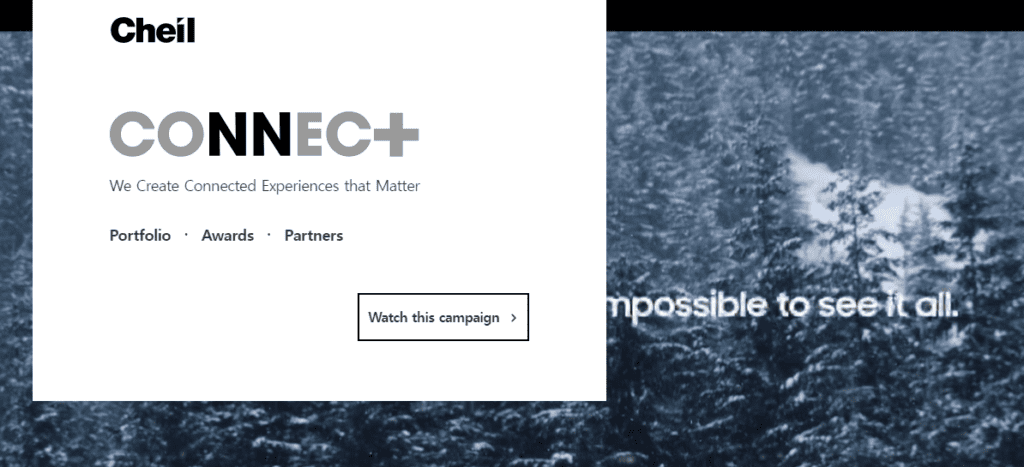 Cheil Worldwide is a major marketing firm that provides a wide range of marketing services to Canadian businesses. The organization is well-known for its integrated marketing strategy, which employs consolidated data to boost customer performance. Cheil's DnA Center focuses on data marketing strategy and offers solutions based on Adobe, Google, and Microsoft platform knowledge. Data governance strategy, marketing budget optimization, consumer behavior research, and performance optimization are the services provided by the center.
Cheil's team consists of technical, creative, and marketing expertise. The social media center of the organization increases the influence of popular social networks. Its digital solutions include internet, mobile, social, and out-of-home media platforms. Career paths are also available in marketing strategy, digital marketing, experience-based marketing, media, the Cheil DnA Center, and the Cheil Innovation Center.
Cheil's objective is to create meaningful, connected experiences, and the company's work has received honors and accolades. The corporation has offices in Canada and across the world. Its staff is dedicated to providing businesses with unique and effective marketing solutions.
The owner was prompted to create a new agency by the desire to unite specialists from different fields of marketing under one roof. The results of the plan's implementation were not long in coming – the company gained fame outside its native region. The agency with CEO Jongkeun Yu boasts partnerships with:
Timberland.
KT.
Gmarket.
Vodafone.
Emart.
The interest in the product will fade away if the audience is not stimulated promptly. We succeeded thanks to the company's services- from the client's response.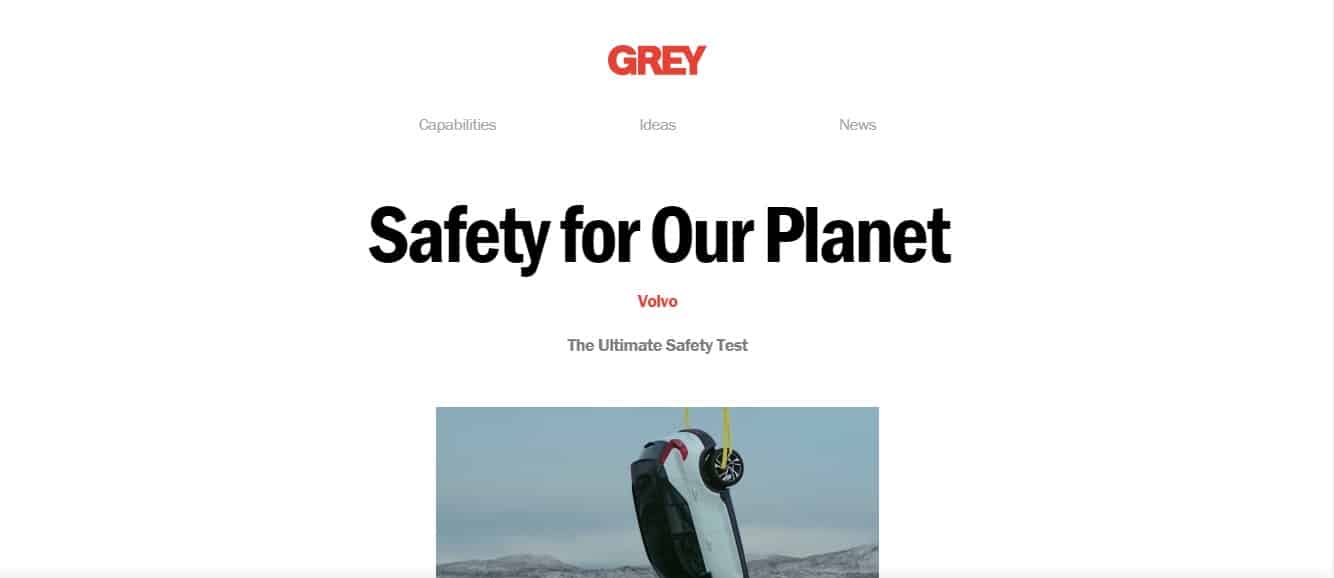 Grey is a 105-year-old marketing and communications agency that believes in making its clients remarkable and successful through "Famously Effective" ideas. Grey's core philosophy is that cultural value is the invisible force that moves people, brands, and the world forward. The agency has expertise in advertising and communications, health and wellness, sustainability, design, and commerce. Grey is proud to be part of AKQA, an international family of autonomous marketing agencies with a shared mission, values, and mindset. With its global reach and a team of experts, Grey has a track record of delivering "Famously Effective" results for its clients across industries. Whether creating scientifically accurate and culturally valuable ideas for brands in the health and wellness sector or fusing innovative ideas and data to streamline the customer purchase experience, Grey has a proven track record of delivering results that matter to people.
Grey Canada is one of the two WPP-owned marketing agencies that created a fundraising campaign for the Ukrainian nonprofit, Razom, inspired by a speech by Ukrainian President Zelensky to the Canadian Parliament in March 2022. The "Feel What We Feel" campaign consists of an interactive website that simulates the destruction of three cities (Toronto, Montreal, and New York) by war. The campaign was developed by Rodeo X and Kffein. It was supported by various media partners, including Astral, BellMedia, and Yahoo. The donations from the campaign will go towards providing medical supplies and emergency response devices to Eastern Ukraine.
The best proof of practical work is collaborating with many brands from the FORTUNE 500 list. The agency is on the list of the most prestigious marketing companies because it boasts branches in hundreds of countries, allowing us to appreciate the leaders' efforts. For example, Michael Houston is the CEO of a company that works with:
Soundcloud.
Vida Mujer.
Finnair.
Volvo.
NFL.
Lidl
We always knew what was going on in the project. Efforts to establish a connection were received with understanding. We were confident in the marketing result – the employees communicated with us – evaluating the work from the head of 3D Nest company.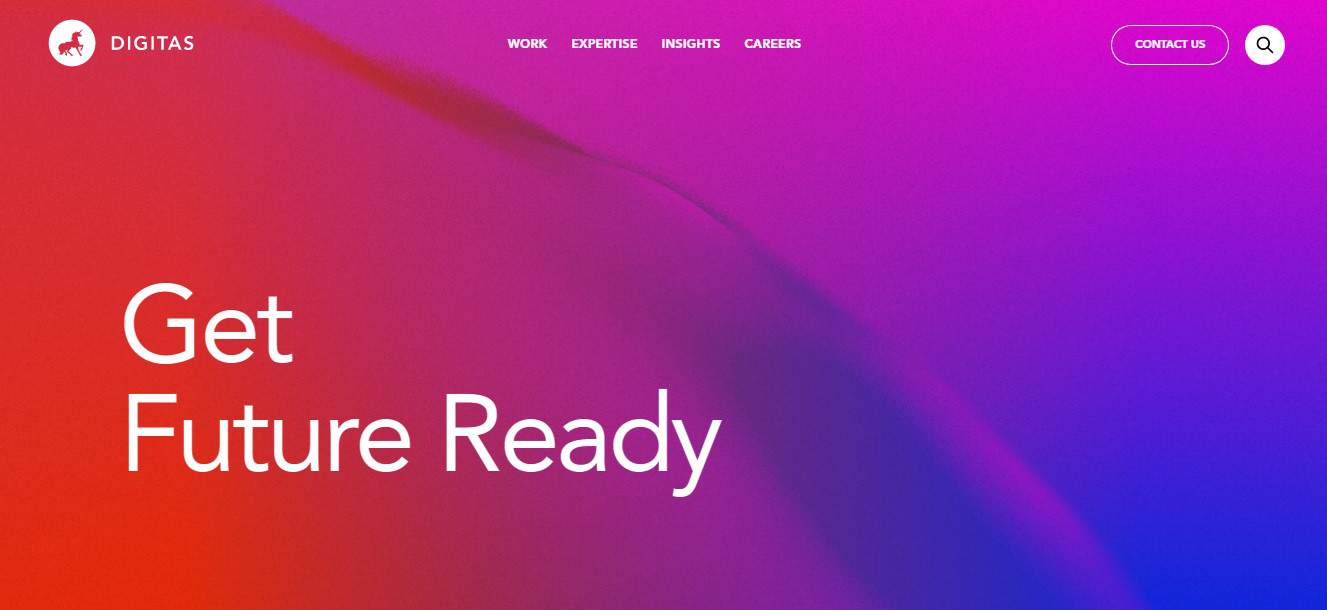 One of the greatest marketing companies around the world, DigitasLBi offers full-service digital marketing solutions to assist brands in converting risk into opportunity. The company's team is united by a shared mission to use the power of strategy, technology, data, creative and media to create future-ready digital experiences for their clients. With a focus on product visioning and platform, product and experience development, alongside technology and marketing operations, DigitasLBi offers services in areas such as customer engagement and communications, media, and experience consulting. The company has offices in the UK and is part of Publicis Groupe. Some of its notable campaigns include the Oreo Press Play campaign, EE Phonesmart, the Official Glastonbury 2022 App, and the award-winning BT Hope United campaign. DigitasLBi prides itself on being deliberately diverse and future-ready in both discipline and mindset.
People's understanding of brands is achieved through the correct use of media sources. Success stories and rigorous research data merged to improve customer promotion – an agency led by Erin Quill Keough was entrusted with developing marketing strategies:
American Express.
Buick.
Maytag.
AstraZeneca.
Taco Bell.
In the process of cooperation, we have reduced marketing costs. In addition, we managed to improve the quality of service and attract customers' attention to the proposals- from the client's feedback.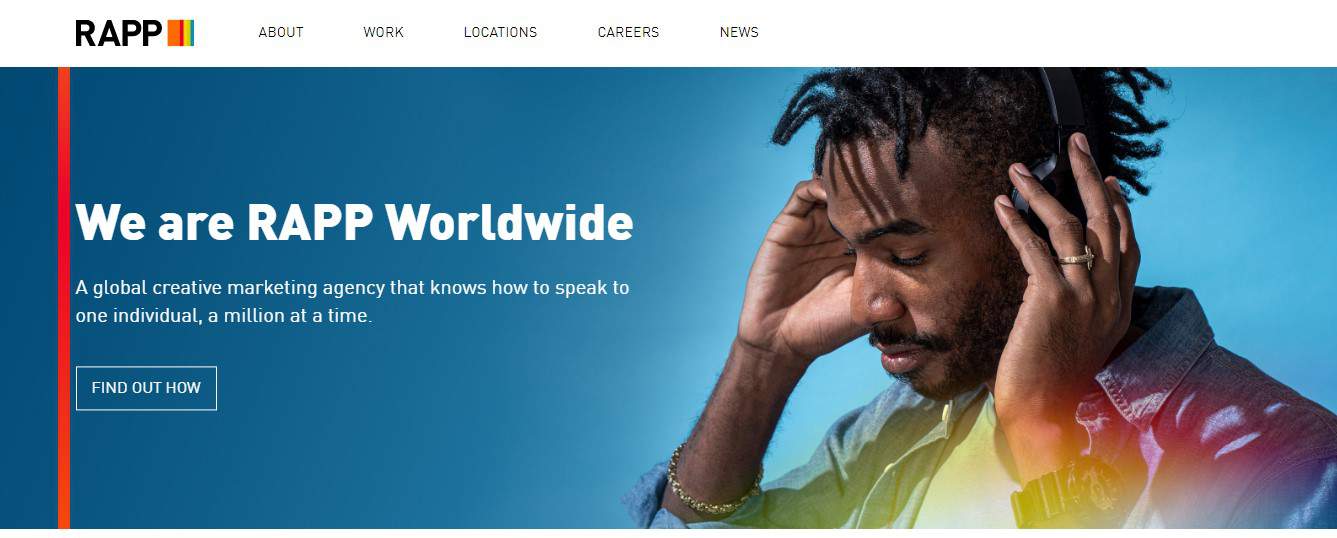 RAPP Worldwide is a worldwide creative marketing agency that specializes in customized marketing tactics. RAPP utilizes data, technology, and creativity to interact on a personal level with consumers through its global network of offices. Individuality, diversity, equity, and inclusion are the company's key values, which are integrated into every area of its work. They utilize their Marketing Sciences Center of Excellence to test customer-centricity, create one-of-a-kind data-driven technologies, and provide exclusive research and intelligence solutions. The RAPP leadership team is comprised of professionals in technology, marketing sciences, healthcare, and DE&I, with a focus on promoting innovation and adapting to technological advances. RAPP seeks to deliver relevant, personalized, and distinctive marketing experiences for their clients while maintaining a strong commitment to privacy. The marketing agency manages to create effective solutions for any task, and this is confirmed by cooperation with:
SAP.
Pfizer.
Remington.
Toyota.
Ruffles.
I sent a few business acquaintances to Rapp – that's how respectful I am to working with them – from the client's feedback.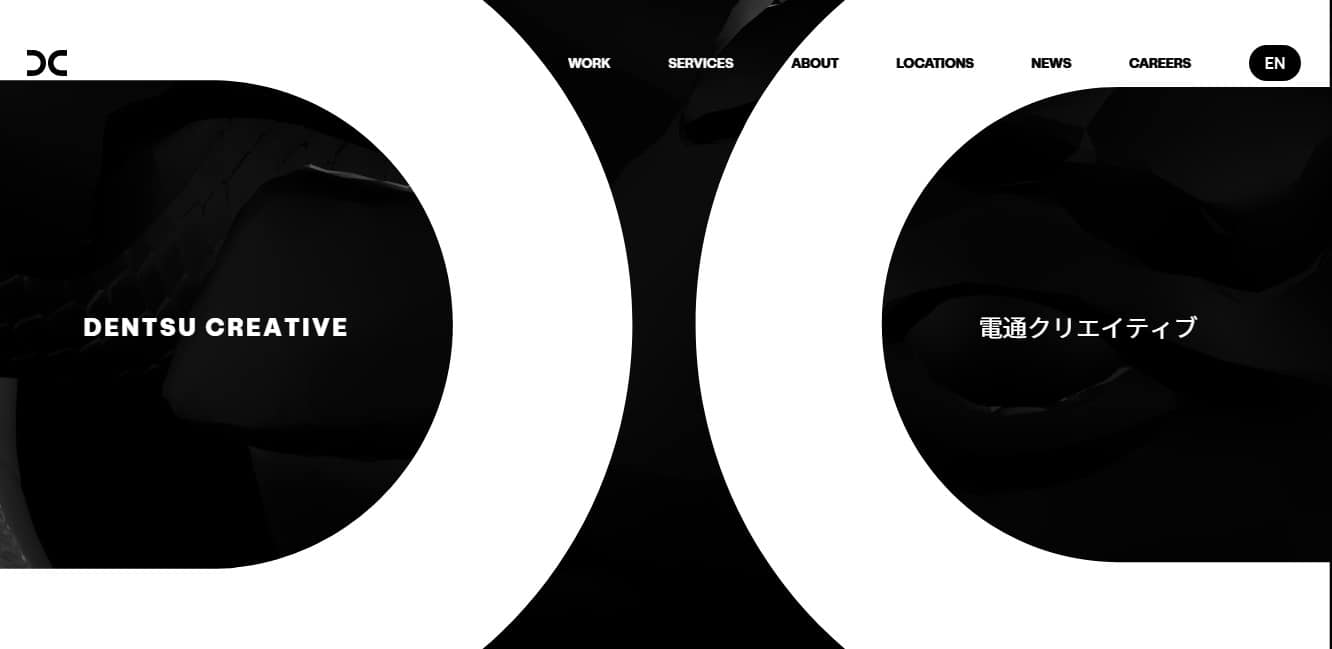 Isobar is a top worldwide marketing company with a team of bright and imaginative experts. Their offerings include entertainment, earned experience, brand, production, and strategy. They aspire to generate great ideas that appeal to a worldwide audience, be courageous enough to track new execution territory, and be profound enough to connect with millions of people on a personal level. Their team of specialists is committed to providing unique and successful marketing solutions to companies of all sizes.
They have a presence in many of the world's top marketplaces, as they have offices in numerous locations worldwide. Their objective is to assist brands in establishing human connections with their customers and leaving a lasting impression. Isobar is proud of its capacity to create genuine enchantment for clients and their customers and seeks to co-create the future of marketing.
Isobar constantly studies new marketing trends and keeps abreast of the most recent marketing news. Dentsu VI, their most recent undertaking, is a global solution to assist brands in developing virtual identities for the metaverse and beyond. This innovative initiative exhibits a dedication to staying ahead of the curve and providing clients with the finest possible results.
View their portfolio to view some of their most successful projects, like "Color Yourself into the World" for Crayola, "Take it to Eleven" for 7-Eleven, and "The Bunny" for Amex Business Card Chronicles. You are encouraged to join Isobar and the creative network. Explore their marketing services and career opportunities, and get in touch with Isobar to move your brand's future in a more promising direction.
The main goal is to improve the customer experience and the strategies used. Jean Lin is the CEO who managed the company while working with:
Heineken.
Guinness.
Comedy Central.
Cancer Treatment Centers of America.
Huawei.
The creation of a dashboard for dealerships to organize events, personal invitations and track the best has brought the Porsche brand together on one platform, – from the customer response.
Thereby, we've considered the top online advertising companies in the world whose performance impresses.
Conclusions
The 19 largest marketing companies worldwide have collectively generated billions of dollars in revenue, showcasing the importance and potential of marketing efforts. Together, the 19 biggest marketing companies in the world have made billions of dollars in sales, which shows how important and valuable marketing is. By studying their strategies and techniques, businesses can learn valuable tips and insights to help them achieve their goals and grow their brand. With several cool services offered, from direct and independent consultancy to full-service solutions, these companies are leading the way in driving disruptive and innovative marketing campaigns. These companies are maximizing conversion rates and delivering results by utilizing data analytics, PPC, video marketing, and more. Whether you are a small business just starting out or a multi-million-dollar enterprise, visiting one of these top marketing companies is a must for any business looking to increase its bottom line.