Selling a popular product is not enough for business. It would help if you sold it right to be successful. This is where SEO services company comes to the rescue. A strong appearance brings customer attention and builds trust. Moreover, it is a cheap and accessible way to increase incomes.
Professional SEO services company assists SMBs in becoming known and cost-effective. The right approach will bring a long-term positive effect on the market and leave an impression on the industry. Keep reading our article to learn the basics of choosing the best SEO services company for your business.
Types of SEO Services
The first thing you should figure out is the purpose you need to achieve. Then, according to your plans, select the data type to improve. Regularly, a company needs all three classes to attain the best result.
On-Page SEO
It includes all contents of your web pages. The primary purpose of on-page SEO is to improve the productivity of every single page. Specialists use keywords research and optimization to work with it. As a result of these actions, they suggest themes for texts that will raise your pages in Google Search due to these actions.
Off-Page SEO
This part is not related to your network directly, but the impact is still crucial. While working on off-page SEO, specialists increase the number of backlinks and connections with other web resources via a link-building plan. In addition, some other successful platforms should mention your site to make it noticed. It will make your image more pleasant not only on your page but in the whole field.
Technical SEO
Technical issues include all lending parameters beyond the content. Users won't spend their time on a slow internet resource with security problems, low mobile friendliness, and poor architecture. Technical unseen improvements help to escape such issues and achieve higher engagement rates.
Top 12 SEO Services Companies
For impressive results, you'll need one of the best SEO services companies. We present you with a list of trustworthy and highly-effective search engine optimizers. So don't hesitate while choosing them as content providers!

This SEO services company in India, Mumbai, deals with on-page and technical assistance. Clients get their websites improved, and their content changed to a more efficient one. Indazo also guides businesses in building a solid and well-known trademark. Offers include pay-per-click options, site building, and promotion.
Now Indazo has more than 1,200 shoppers all over the world. They have worked since 2009 and have more than ten years of experience. The agency led by Anoop Krishnan deals primarily with small businesses (50%) and the midmarket (30%). The key clients' list includes Beverly Hills, ChemDry, and Oman Data Park.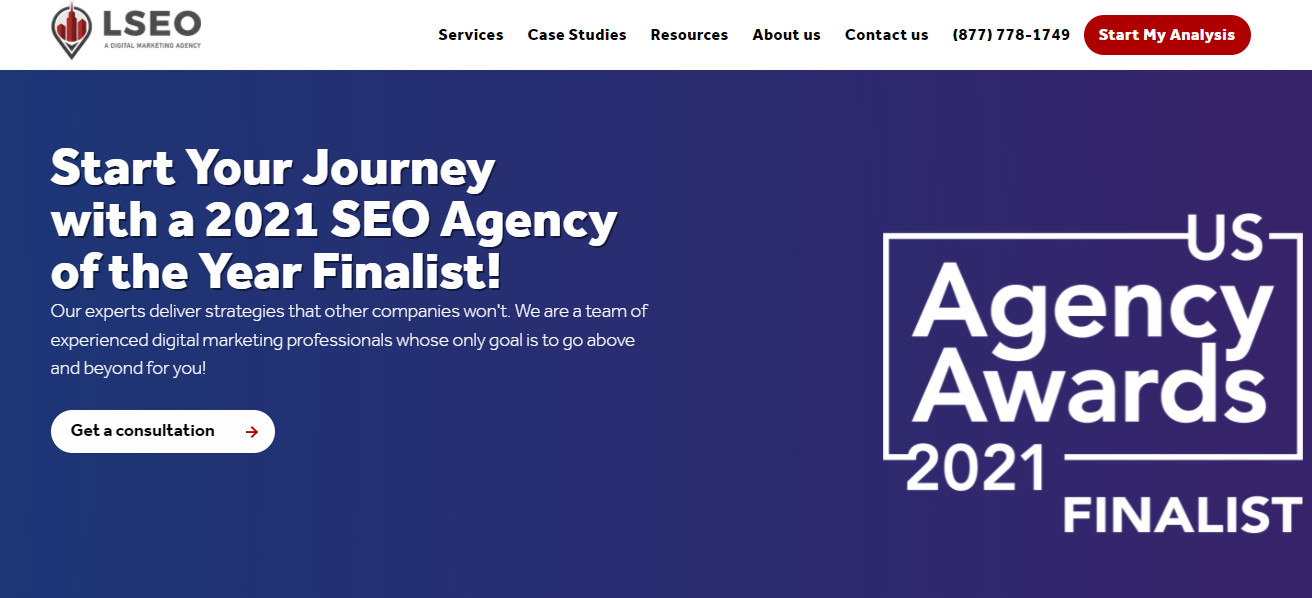 LSEO is a US digital marketing agency with a wide variety of products. The list includes optimizing and additional options connected with web pages improvement:
They have aimed at businesses since 2014. Kris Jones, who is a CEO now, founded the agency. He is also an author of the book 'The SEO Visual Blueprint.' Here he explained master strategies, and his work became a bestseller soon. An LSEO company mainly works with enterprises and SMBs, including Heller's Gas, PAK Pediatrics, and Abylex Truck School.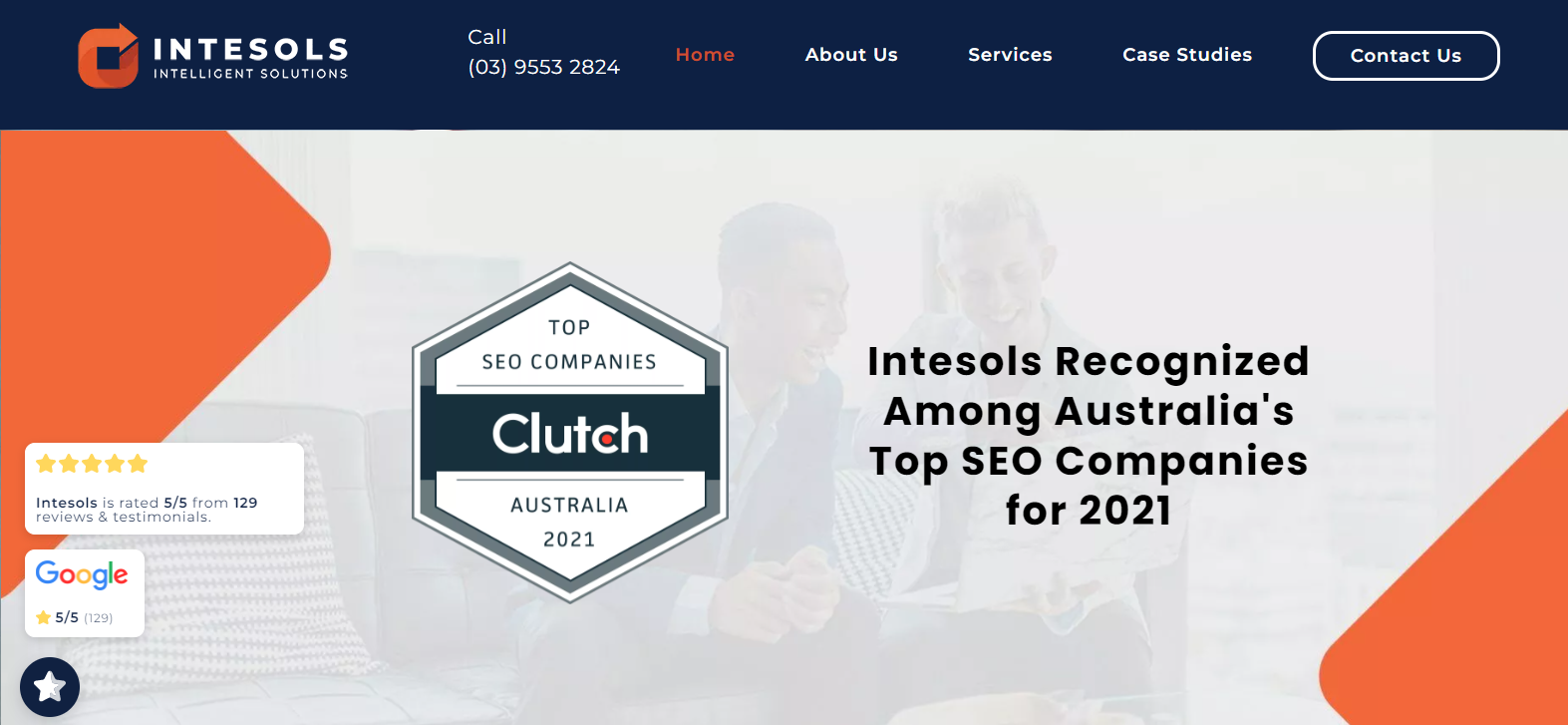 Intesols is an abbreviation for 'intelligent solutions.' It is an Australian top SEO services company working with enterprises and small businesses. Their range of functions is wide enough to cover all company's promotion needs. You'll find local SEO services, reputation management, SMM, and content writing here.
Intesol's goal is to provide sustainable growth to businesses. Their blog involves lots of case studies, including the articles of the company's founder Jitendra Bhansali. For today they have more than 600 successful projects. Intesols is a content maker and a digital specialist in other fields. They provide businesses with website and applications building, consulting, and cybersecurity improvements.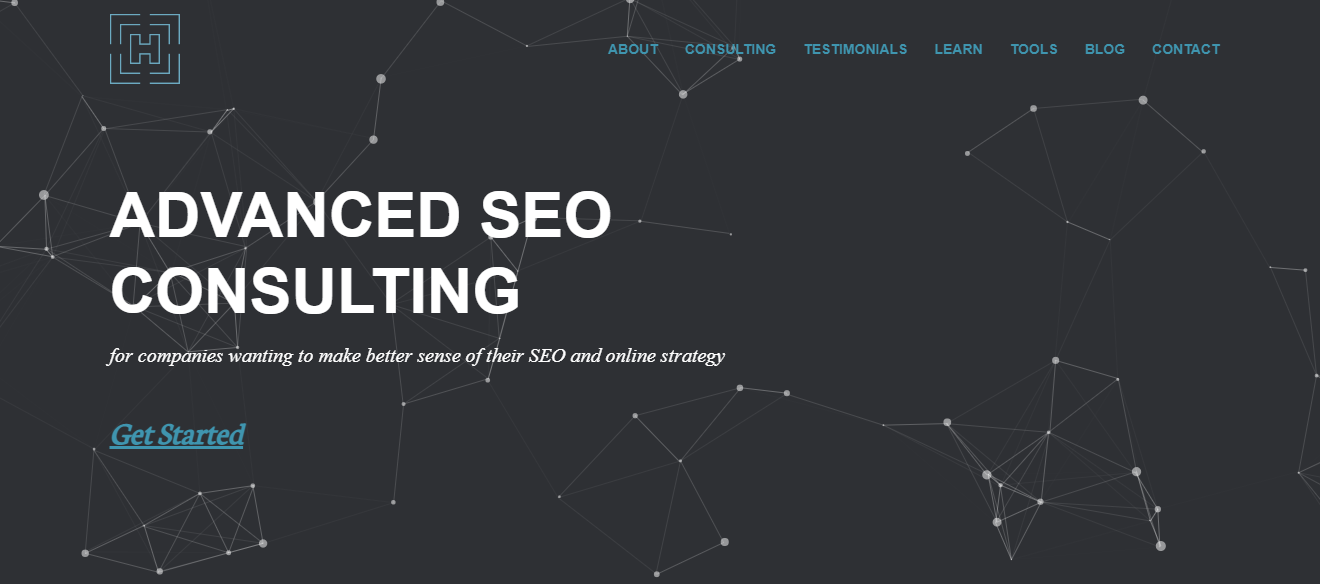 It is an analytical & consulting company founded by Joe Hall in 2007. It has a unique approach they call 'postmodern SEO.' Agency's philosophy basics understand all details of every single project. Only deep analysis of many factors brings success, they say.
Hall Analysis is an SEO services company in South Carolina. Its executive offers technical audits, link analysis, UX optimization, and other on-page and off-page options.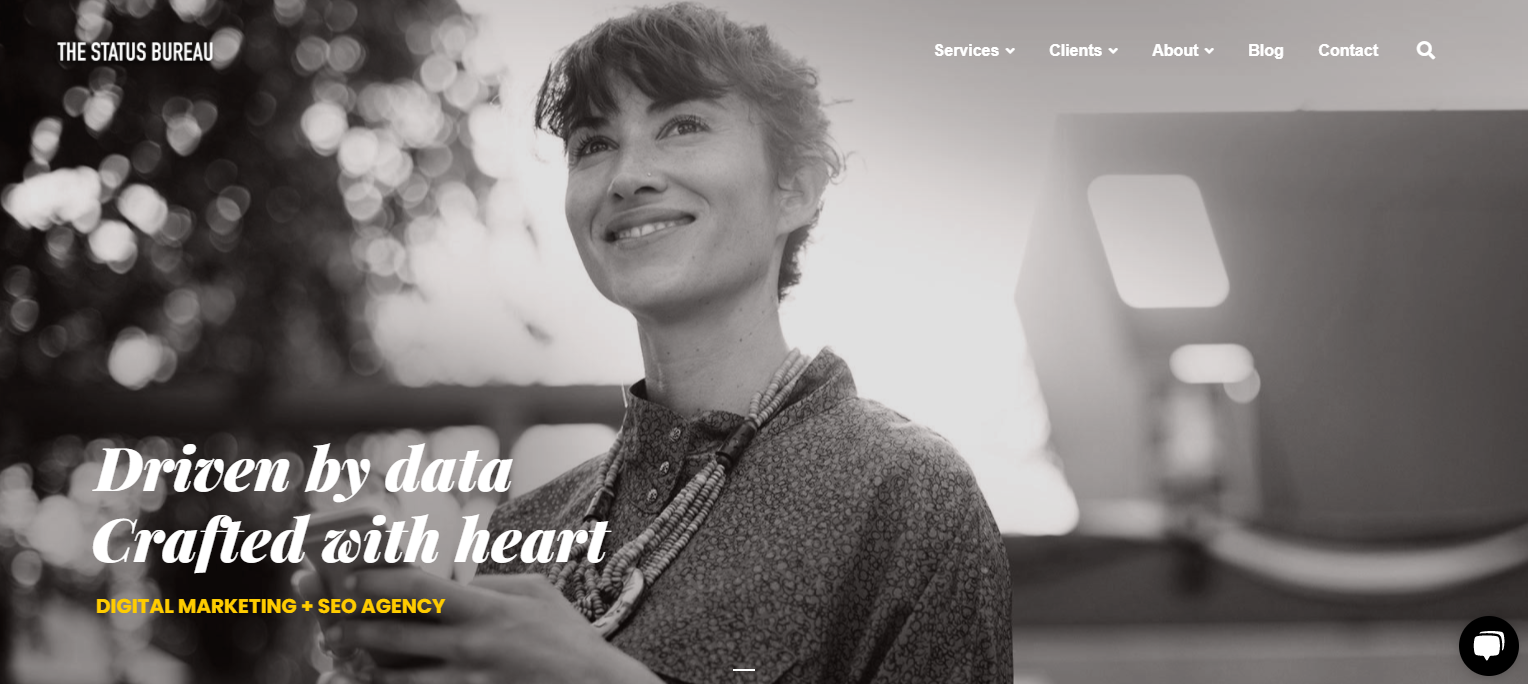 It is another company with a 5-star rating on Clutch. Josh Loewen started it in 2006 in Vancouver, Canada. The agency's motto is 'Driven by data, Crafted with heart.' It primarily works with mid-market projects. Here you find numerous kinds of digital optimization ways:
on-page SEO;
content marketing;
search engine marketing;
analytics & analysis.
The Status Bureau calls itself a Boutique company and keeps this cozy and warm atmosphere. Employees have skills in various fields, such as tech, healthcare, and tourism. However, what their purchasers adore are flawless communication and analytical skills.

The Breakline Agency is working in London & Surrey. Alex Thomas started it in 2012. Since then, it has provided ventures with digital PR and content marketing. Their clients' list includes Cardiff University, Exciting Escapes, Home Electricals, The Montpelier, and many others.
In testimonials, buyers admit great communicativeness and smooth running of projects. For example, Breakline designed the website from scratch and launched it. They keep creating content and improving the database's visibility and Google ranking day by day after receiving results.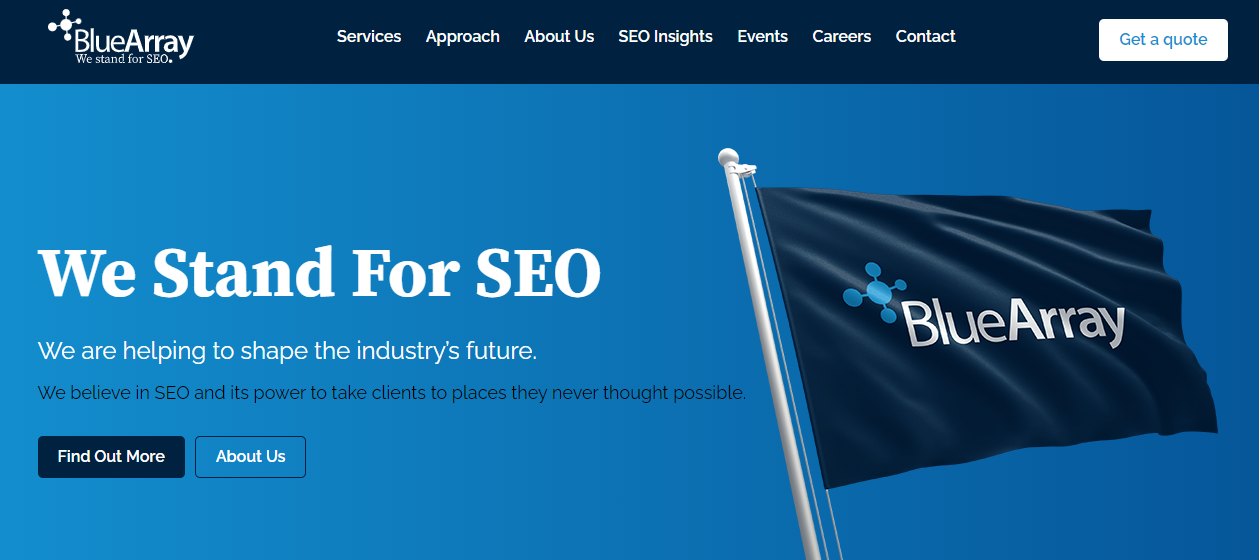 This agency focuses only on SEO and no other digital features. Specialists led by Simon Schnieders conduct deep research to achieve spectacular results. On their forum, you can see a partnership process with Blue Array month to a month in detail. This firm has vast connections and works together with many famous companies:
Trustpilot;
SEMrush;
techUK;
Seedcamp;
Internet Advertising Bureau UK.
From each service offered, you can expect a high level of specialism and performance. For example, contact Blue Array for technical SEO, education & training, Core Web Vitals, and audits. Their most popular offers are website optimization, content development, and link earning.
1 SMG executes in a few digital fields, including design, optimizing variants, and SMM. Casey Weisbach, the founder, is a current agency president. The head office is in Henderson. A firm works with shops of all sizes and kinds in the United States. They can optimize your site, add a pay-per-click function, and provide web design.
1 SMG frequently provides LTDs with local search, content development, link earning, mobile and on-site optimization. 1 Source Media Group also builds websites on WordPress and Joomla. Their clientele is the Law Office of Garrett T. Ogata and Elite Heating.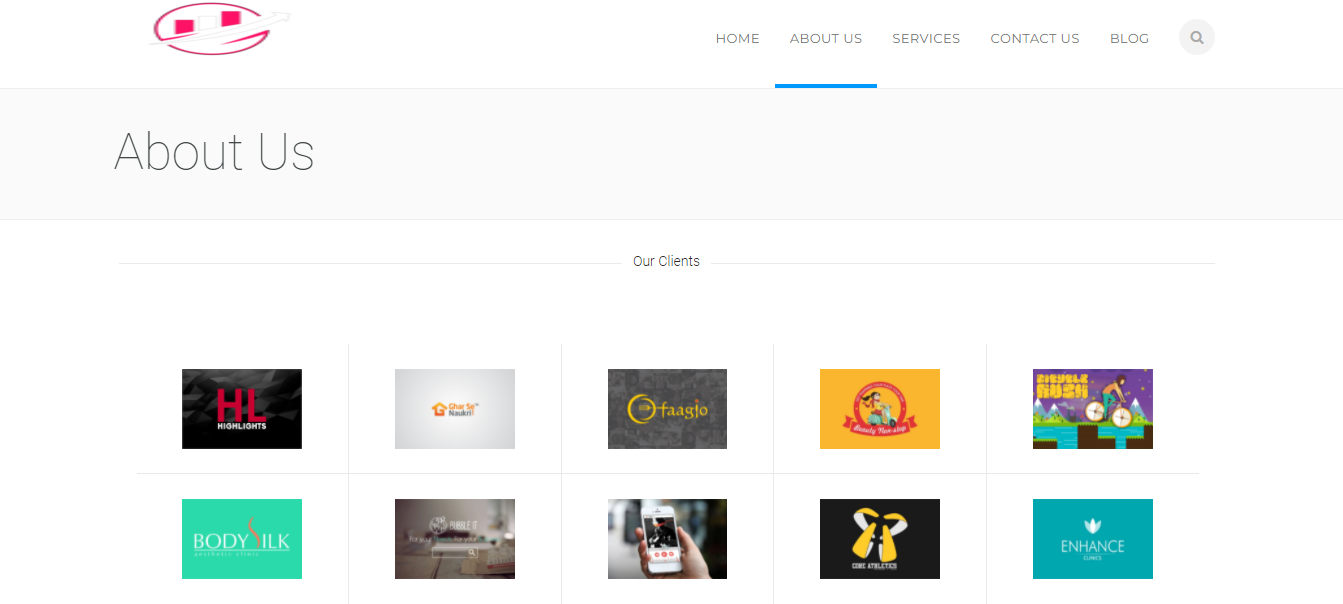 This SEO services company in California presents itself as a strategy builder and marketing specialist. Shawn Michael focuses on the medical and dental industries and provides a unique way for each client. SEO American has experience improving digital marketing for law firms, boutiques, plastic surgeons, and clinics.
Their international client database includes firms from the UK, India, Europe, and America. The company also helps with branding, affiliate and email marketing,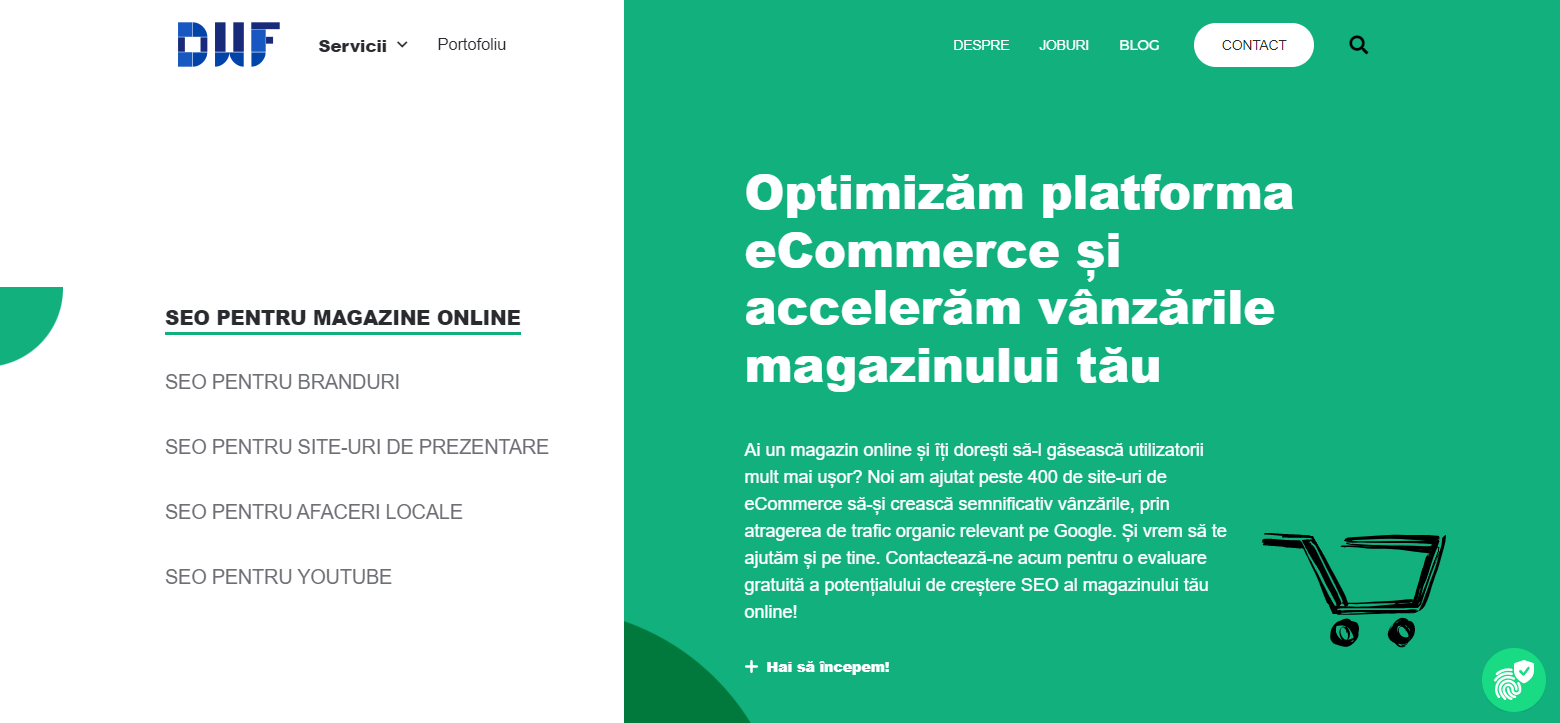 Genuine agency's head office is in Bucharest, Romania. It specializes in eCommerce. Employees completed more than 650 successful projects (including L'Oréal, OLX Group, and TUI Travel Center). DWF offers specific strategies with deep market & data analysis.
Vlad Sandulescu, the lead CEO, focuses on tracking and visualizing each project scheme, which helps to make results ideal. Clients see DWF as collaborative partners and a highly competent team. A Genuine crew has more than 70 specialists in different marketing fields.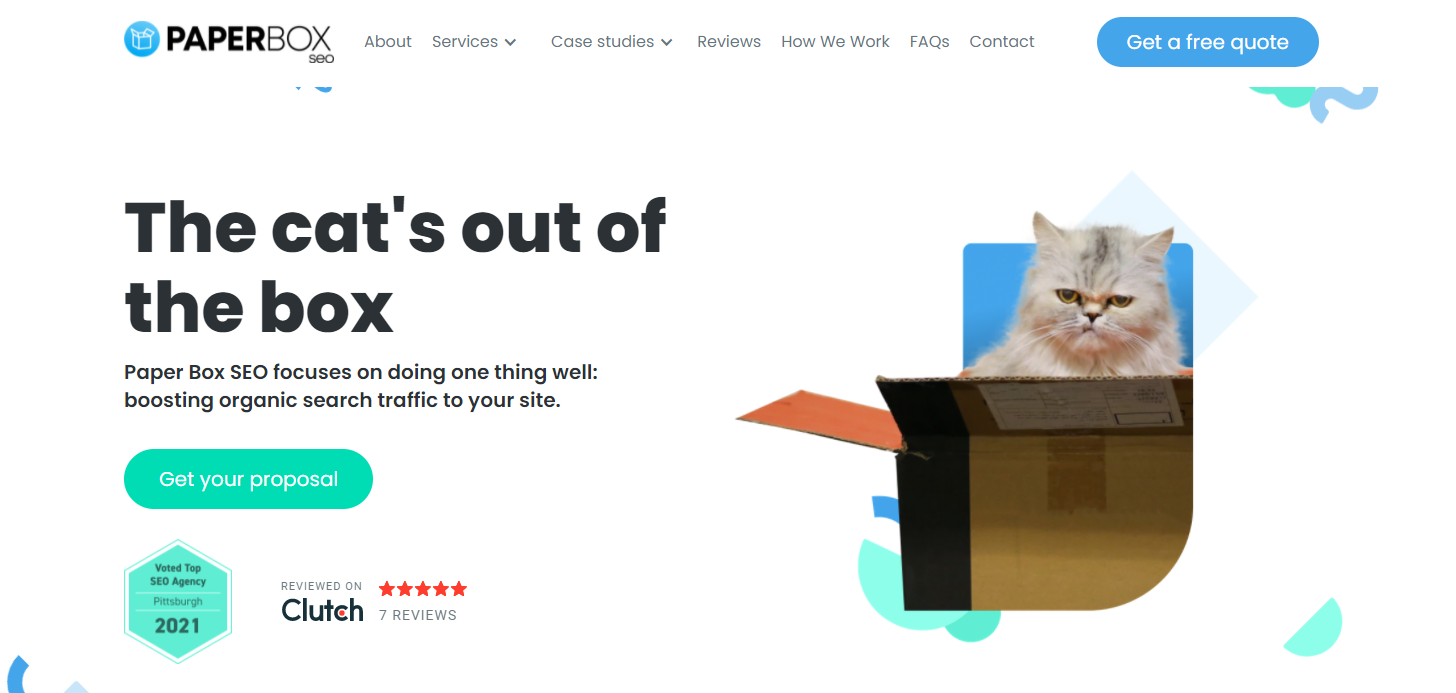 This boutique in Pittsburgh provides only operations with improving image and statistics on the net. The list includes keyword research, content writing, link building, audits, consulting, and even more. Paper Box charges you a fixed monthly fee with all features included when you start working with them. Usually, clients partner with this agency for a couple of months to achieve long-term results.
Paper Box is a small agency that provides each franchisee with much attention. They limit the number of clients to achieve a high quality. A team led by Russel Michelson consists of digital specialists and copywriters with years of experience.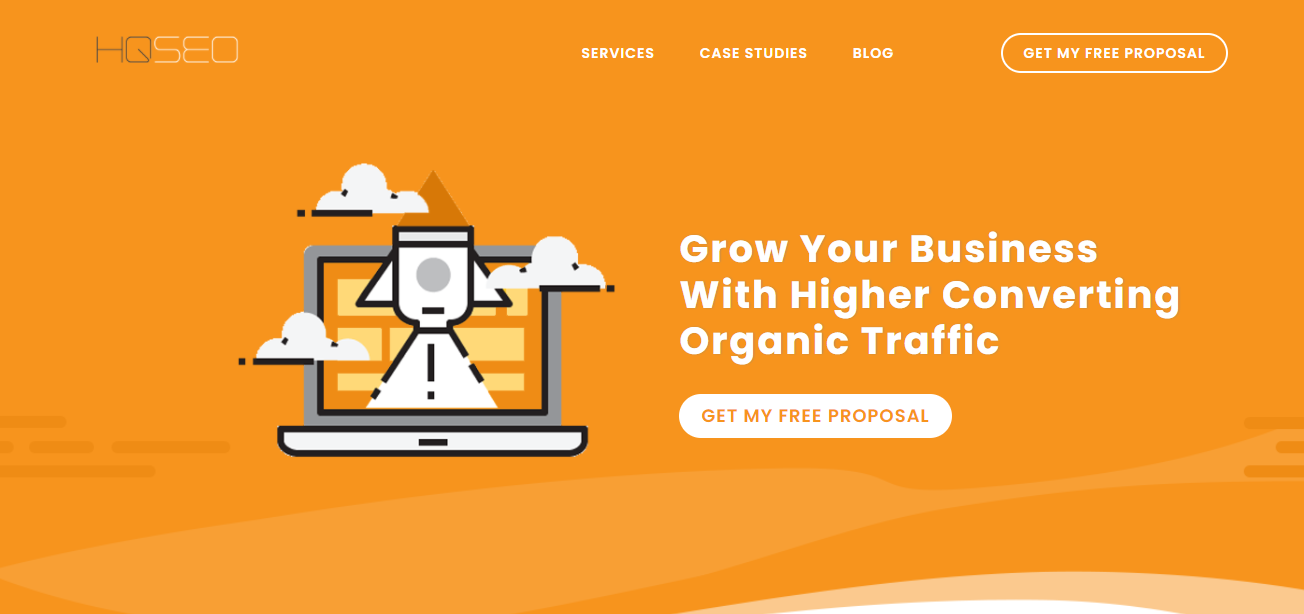 HQ has an office in Cardiff, the United Kingdom, and works with clients worldwide. Thomas Buckland, the founder, makes an agency carry out under proven systematic terms. The team's goal is to provide businesses with more free time for clients.
By now, HQ has already ranked more than 1,000 websites to higher positions in search engines. Their strategies use technical optimization, audit resolutions, on-page optimization, and digital PR.
Conclusion
A professional SEO services company can be in any part of the world. When choosing a one to work with, you should pay attention to its testimonials and kinds of clients. Also, look through case studies to understand their style and level of professionalism.
As a result of your work with the agency, a business must increase its ROI and bring more attention. However, it is not a one-time action but a long-term process. Therefore, your popularity rates should constantly update and improve. With this approach, your company is going to be noticed and prosperous.