Why do SEO agencies need various tools? ? Their main purpose is to save you from manual tasks such as keyword selection, data analysis, project management, etc. If your SEO agency manages multiple websites, extra software at your hand will help evaluate the effectiveness of each. Instead of analyzing endless data tables manually, you can save hours of effort and generate accurate reports with a single click. With the following software, SEO agencies see what's working and which parts of their strategies could benefit from adjustments ?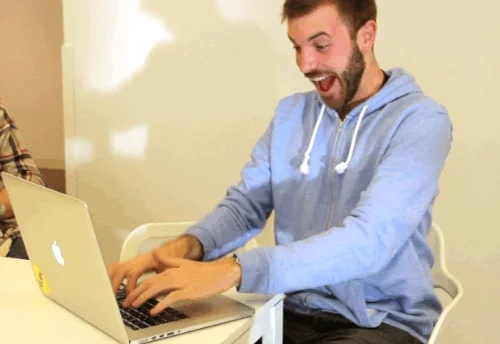 Plerdy All-in-One CRO, UX and SEO Software

Plerdy is a service for usability audits and increasing the conversion of websites. It is a mix of useful software because all the necessary digital agencies tools are gathered in one place. Anex Tour, Kredo Bank, Softserve, Honda, and even Subaru use Plerdy to improve their digital presence on the Internet. Plerdy`s toolkit includes:
Plerdy easily integrates with Shopify and WooCommerce (WP). It doesn't slow down the website because the script only runs after the page is fully loaded. All personal information is transmitted using SSL and TLS 1.3. More than 2,0000 businesses trust the Plerdy tools for their CRO, SEO, and sales.
Plerdy has a cool partner program for digital agencies. You can get a 30% to 40% discount on each package if you connect Plerdy for yourself and your customers. The process of getting a discount consists of 5 steps. First, you need to fill out a special form on our website. Then our consultant will contact you and answer all your questions. Having received a one-time code, you need to activate it and make the payment at a discount.
Mat Gargano, Managing Member at StatenWeb:
Plerdy is a fantastic SEO tool for small agencies that replaces HotJar for much less $$!
Samir Haddad, UI/UX Designer at Marketkey:
Incredible, I still can't believe how powerful the Plerdy tools are.
Best Software Suits for SEO Agencies
Any SEO agency needs a suite of helpful tools to perform better. And they have a wide choice of software available, from SEO and keyword research to market research and advertising. Which to choose? ? Let`s start exploring my list of the best software for an SEO agency!

Experts prefer to analyze competitor websites here and conduct a comparative analysis of their advertising messages in the search engine. This software for an SEO agency offers over 55 tools, including tools for Amazon. You can find tools for:
SemRush has interesting functionality but a slightly sloppy appearance. Apple, Quora, Walmart, Tesla, and P&G actively use SemRush for SEO. The agency was founded by Oleg Shchegolev and Dmitri Melnikov. Semrush has 7 office locations across 5 countries.
Marcin Kordowski, CEO at Kordowski Digital:
SemRush is a perfect tool for an SEO agency but not only one.
Sk Rafiqul Islam, Creator of Content Marketing VIP:
It is one of the best SEO tools available in the market for my agency.

Ahrefs is a set of tools for analyzing competitors and the results of SEO. Most features are useful for marketing and SEO agencies promoting online stores in search engines. The Ahrefs tools include:
Searchbloom, Inflow, Bonzer, Greenlane, GravityFree, and Brainlabs use Ahrefs for SEO promotion. The office is located in Singapore. Dmitry Gerasimenko founded his SEO software in 2010; since then, he has been actively developing the software's functionality.
Bojan Peic Gavran, SEO Manager at dlsnstack.com:
I run an SEO agency, and Ahrefs software is the best all-in-one solution for any SEO efforts.
Jayant Grover, SEO Analyst at Adit:
Ahrefs helps me find the best low-competitive high-volume keywords for the content.
SEMrush and Ahrefs help SEO agencies maximize their efforts and significantly boost the ranking of websites. All because they ensure a profound approach to their performance enhancement.
Technical SEO Tools
Technical SEO greatly impacts the rankings of your website. The best SEO software below will help your agency effectively optimize your technical SEO.

Google Search Console is a specialized service for SEO agencies from the Google search engine, through which you can monitor how a website is represented in its results. With its help, you can understand whether it is needed to optimize the website. Figma, Tinder, DuoLingo, Mozilla, and DuckDuck use Google Search Console.
Roshan Malviya, Deputy General Manager at India Today:
It is the best tool to measure your organic marketing performance.
Sanaboor Anjuman, Sr. Software Engineer at HackWorms:
This tool provides the easiest way to monitor and analyze website performance.

The website audit service Screaming Frog will tell you almost everything about the website. It is very popular among SEO agencies. It greatly helps in work. For example, it can generate a Sitemap file. Some other features this SEO tool offers:
Extract data with XPath
Crawl JavaScript websites
Compare crawls & staging
Visualize website architecture
Review robots & directives
Some of the biggest brands, like Disney, Seer, Distilled, Hackernoon, and Orainti, use this SEO software. It was created by a British programmer engaged in SEO-optimizing websites for several years.
Dan Sharp and Graeme Radford are co-founders of this SEO tool. Their office is located in Henley-on-Thames, United Kingdom.
Archith Revankar, Digital Marketer at Homes247.in:
This SEO software provides a detailed crawl report of your website.
Zhivko Stanev, Marketing Manager at Dentaprime:
This best SEO software does everything it is supposed to do.
With any of these technical SEO tools, an SEO agency has high prospects of performing search engine optimization at the top level and achieving the desired results.
Keyword Research Tools
Keyword research is essential for proper SEO optimization of website pages. The tools below will greatly help your SEO agency with keyword research.

This is probably the most popular and favorite free keyword service among SEO agencies, even though the database of keywords is often not the most recent and is more related to Yahoo. Wordtracker`s features:
Keyword tool to find new keywords for your market.
Inspect tool to discover your competitors' keywords.
Niche explorer to uncover trending keywords for any niche.
ClearWeb, Search Engine Land, Duct Tape Marketing, IdeaSoft, and MaybeWorks use this keyword research software for SEO. The team`s office is in London, UK. Mike Mindel and Andy Mindel founded this SEO software in 1999. They have also created an affiliate program with very high commission rates.
Niranjan Upadhyaya, Digital Marketer at Touchstone Foundation:
IAAT makes keyword research easy along with PPC research for any agency.
Bhuvan Kumar, Business Analyst at HSBC:
This SEO software does not do an elaborate article review; it is limited.

This SEO service has a good user interface based on Google Autocomplete data. You can save the results in CSV or XLS and copy them to the clipboard. The advantages of this SEO tool:
The data available for every city (50236), country (192), and language (46)
Precise monthly search volume data
Checking search volume in bulk for any keyword list
Harvard University, Dentsu, KLOOK, Xiaomi, and Barclays use this SEO software. The development team`s office is in Hong Kong. Artem Galimov founded Keyword Tool in 2014.
Carlos Ibarra, Director of Operaciones at Posicion Uno:
Keyword Tool helps me find the best keywords for my agency."
Javed Khan, Outreach Expert at Bo International:
This is the best tool for extensive keyword research.
Keyword research can be done without extra effort using Wordtracker or Keyword Tool. Add one of them to your tech stack, and it will serve your SEO agency well.
Rank-Tracking Tools
Rank tracking is necessary for proper SEO effectiveness evaluation. The tools below will significantly help your SEO agency with accurate rank tracking.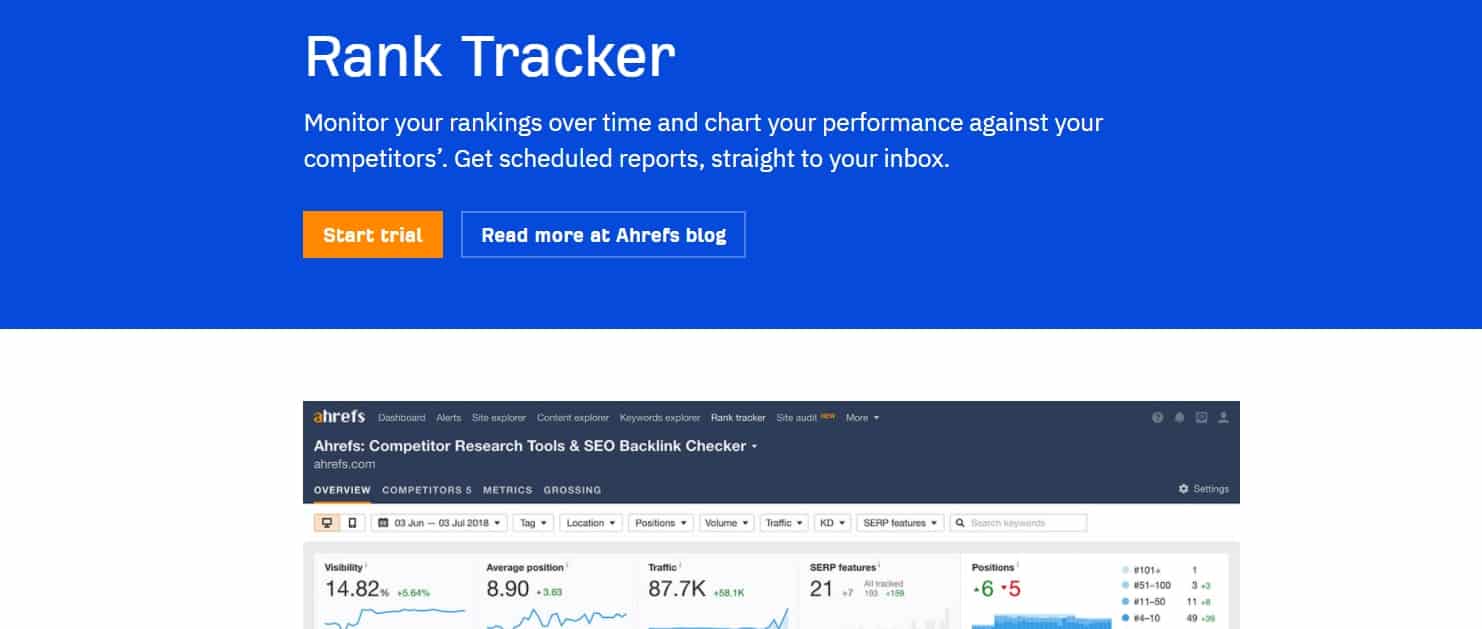 This SEO software is very popular among digital agencies. In the metrics tab, you can analyze important indicators for the keywords, such as KD, CPS, RR, CPC, and parent topics. It allows you to estimate the commercial importance of keywords, traffic, etc. Moreover, it lets you see if your website ranks on the SERP. Expedia, TripAdvisor, SurveyMonkey, LinkedIn, and Huffpost trust Ahrefs Rank Tracker. The office is located in the Republic of Singapore.
Kristen Craft, Chief Revenue Officer at Tettra:
I love using the content explorer tool by Ahrefs to create an SEO strategy and the rank tracker tool to measure its effect.
Abhishek Singh Rao, Sr. SEO at Ecosmob Technologies:
Ahrefs Rank Tracker is essential for SEO guys.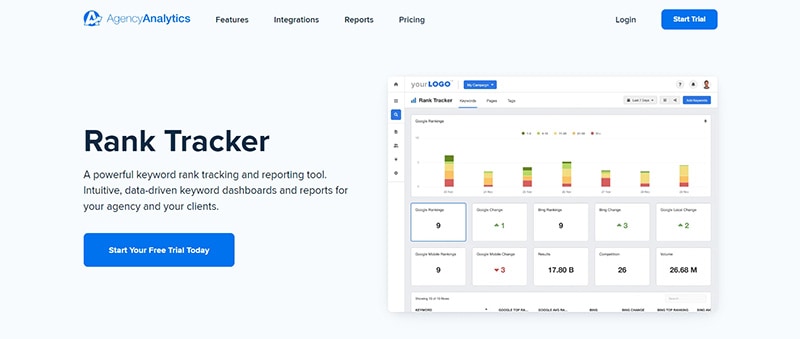 With the help of this service, you can explore the positions for your website and track the dynamics and the ranking history online. Among its customers are Fat Digital Marketing, The Wonderist Agency, Bonfire, Squeeze Marketing, and WSI eStrategies. Its office is in Toronto (Canada), and Joe Kindness and Blake Acheson founded it. It also has a beneficial partner program.
Nikki Stine, Digital Marking Expert at OnPoint Results:
My business is SEO focused, so the tools like rank tracking are a significant advantage.
Sean Riggs, CEO at Search & Rank Technologies:
The rank tracker tool is accurate and updated daily.
A good rank-tracker is a must-have tool for an SEO agency. Hopefully, one of those mentioned above will suit your SEO needs.
Content Planning & Optimization Tools
Software for content planning & optimization increases the effectiveness of content creation. Let`s look at the best content planning & optimizing tools an SEO agency can benefit from.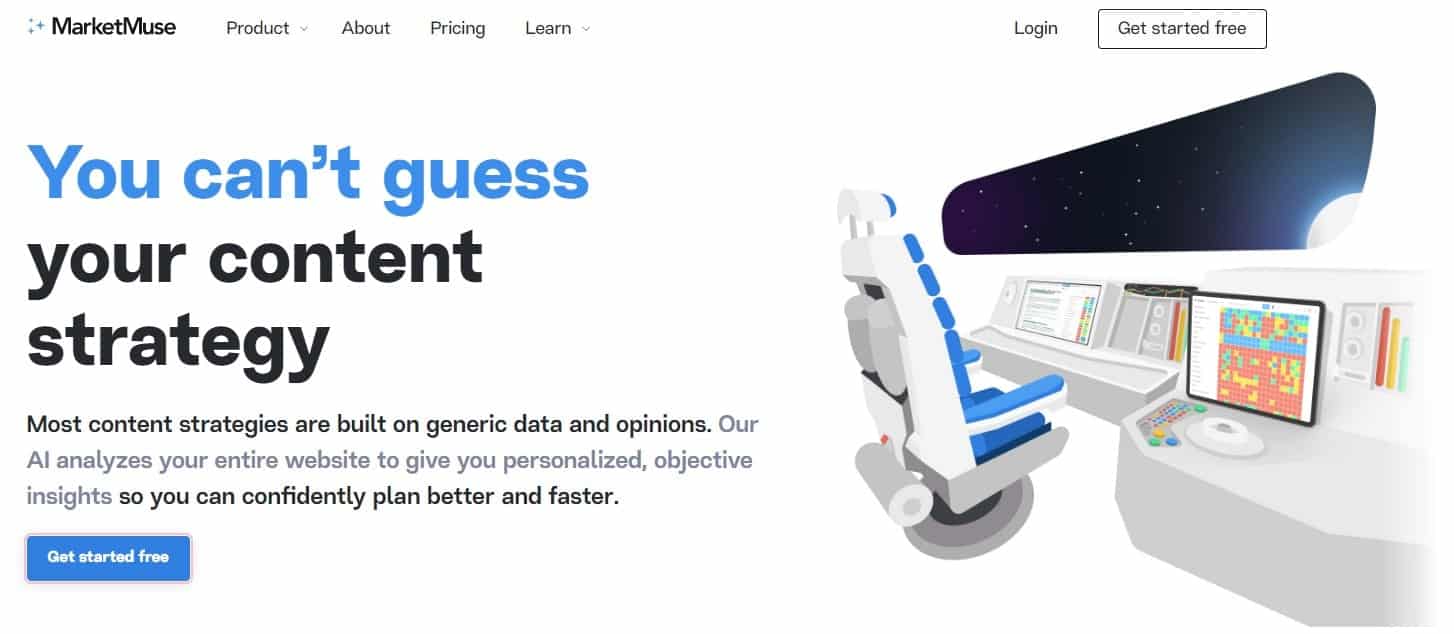 This is a cool service for SEO. You ask for keywords, and based on the competitive analysis, it tells you which phrases to make less of, what is missing, and how to fix mistakes. MarketMuse automates content audits and removes subjectivity. This SEO tool offers:
Content planning
Cluster creation & analysis
Content briefing
Keyword research
Content optimization
Since its foundation in 2013 in Boston (USA) by Aki Balogh, it has helped thousands of agencies and businesses. Among them, you can find On24, The Motley Fool, Lionbridge, Discover, and Lewis. And by the way, it has interesting affiliate and partner programs.
Kelsey Banerjee, Founder of Obsidian Identity:
I got the 30% deal at Black Friday – it's a good price point for a small agency.
Jeanne Hopkins, Chief Marketing Officer for Lola.com:
This software is a must-have if you are looking for the best way to amp up your SEO efforts.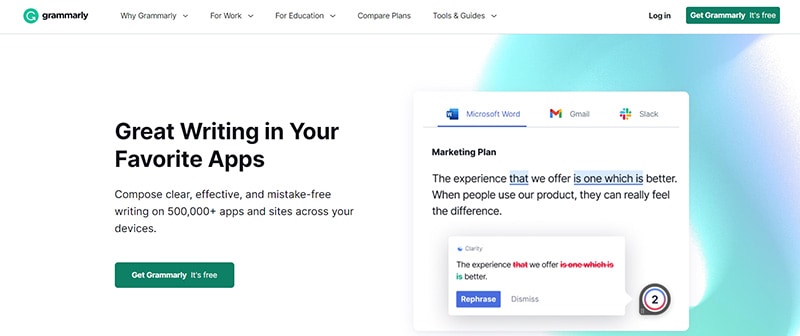 If you write a lot in English, it is highly recommended to install Grammarly. It gives recommendations on how to build phrases correctly, finds even the most subtle mistakes, allows choosing the dialect, and sets the tone of voice. Even the free version finds and corrects many spelling, punctuation, and semantic errors. 
Align, KPMG, Expensify, Everlane, and Databricks use Grammarly for better grammar. Brad Hoover is one of the founders of this software. Grammarly's headquarters is in San Francisco, but they also have offices in New York, Kyiv and Vancouver.
Clarice Mendonsa, SEO Content Writer & Content Creator at Samco Securities Limited:
I have used a few software before, but Grammarly is the best tool for writing.
Utsav Jaiswal, General Secretary of RGIT's ISHRAE student chapter:
Grammarly tool helped me make my pieces 100% grammatically correct.
With MarketMuse and Grammarly, it is far easier to plan and optimize content. So SEO agencies will find them helpful.
Outreach & Link-Building Tools
Outreach & link building is no less important for SEO than other aspects. This requires special software.

BuzzSumo is a fairly simple service for searching and analyzing relevant topics and keywords in a certain niche. It is extremely useful for content marketers and SEO agencies who want to optimize and update their content strategy. Ogilvy, Digitas, BuzzFeed, Hubspot, and The Telegraph use BuzzSumo. With an office in Brighton (England), BuzzSumo was founded by James Blackwell in 2013.
Stephen Fisher, Marketing Specialist at Teknik:
It is expensive SEO software but with rich features.
Chirag Parmar, Senior Marketing Manager at WebEngage:
BuzzSumo is one of the most important tools in my arsenal!

MailShake is used to automate outreach mailings. It helps you create and manage link-building campaigns and track performance. This service also makes it easy to create newsletter templates, send email chains, and more. Advantages of this tool:
Maximum focus on engaged leads
Pipeline-focused analytics
LinkedIn automation
Multi-channel outreach
MailShake is trusted by over 45,000 companies, including FundRocket, Sleeknote, Getonboard, ClickUp, and SaaSMQL. The founders of this software are Bob Senoff, Sujan Patel, and Colin Mathews. The office is in Austin, TX.
Stephanie Wynters, CEO at AffiliateGy:
It is the best tool discovery in my life!
Paul Donahue, Search Engine Optimization Consultant at Advanced Digital Media Services:
It is the best cold outreach email tool that brings real value.
Now you know which software will work great for an SEO agency for outreach and link-building. Let's proceed to local SEO tools.
Local SEO Tools
The local SEO approach differs from standard SEO. Consequently, it requires different SEO software.

This is great software for SEO analytics. It has wide functionality and outperforms much similar software in terms of usefulness. This tool allows you to:
Track local rankings (local rank tracker and local search grid)
Audit local SEO (citation tracker, local search audit, google business profile audit)
Manage reputation (get reviews, monitor reviews, showcase reviews)
Hilton, SterlingSky, iProspect, Valvoline, and Staylisted are among its customers. Myles Anderson and Ed Eliot are the founders. The office is located in Brighton, UK. You can effectively grow your income as a BrightLocal Affiliate.
Dominique Karolczak, Director of Marketing at Karp & Iancu:
It is the best local SEO software because here you can find everything you need for local SEO.
Kim Stewart, SEO Consultant at Eye Spy Local:
BrightLocal provides me insights into local SEO ranking and how best to share SEO results.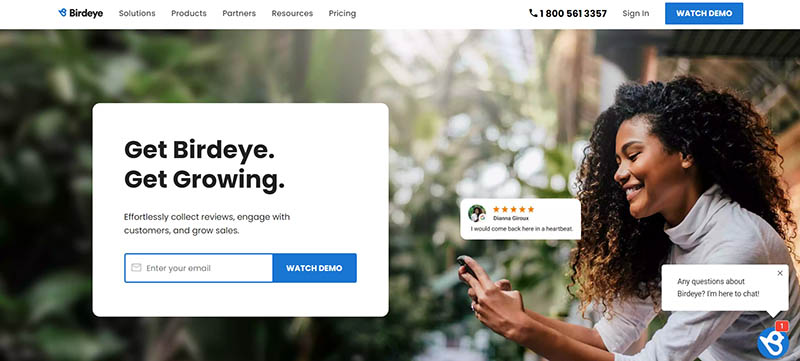 Thousands of digital agencies around the world use this SEO software. It offers advanced SEO reporting tools. With this tool, you can:
Improve your ranking in local search
Enhance your reputation
Make customers refer more friends
Send secure payment requests over text
Engage website visitors
Improve customer experience
Measure your success against the competition
Saxton Group, Southern Career Institute, Strickland Brothers 10 Minute Oil Change, Waterstone Mortgage, Palmetto Dunes, and thousands of other companies use this local SEO software. The founders are David Lehman and Naveen Gupta. There are 4 offices in Palo Alto (California), Gurugram (India), Irving (Dallas), and Melbourne (Australia).
Luthfur Miah, Senior digital marketing manager at FrankCrum:
We compared a few other local SEO tools, and this was the best by far.
Morgan Stokes, Local Search Strategist at Hurrdat for Extra Space Storage:
I like that reports by this SEO software show the best and worst locations based on reviews."
These SEO tools are most likely to benefit agencies in terms of local SEO. Just choose which you like more and give it a try.
Project Management Tools
Project management software is very necessary to work smoothly and effectively. Below you can find project management software that will be helpful for any SEO agency.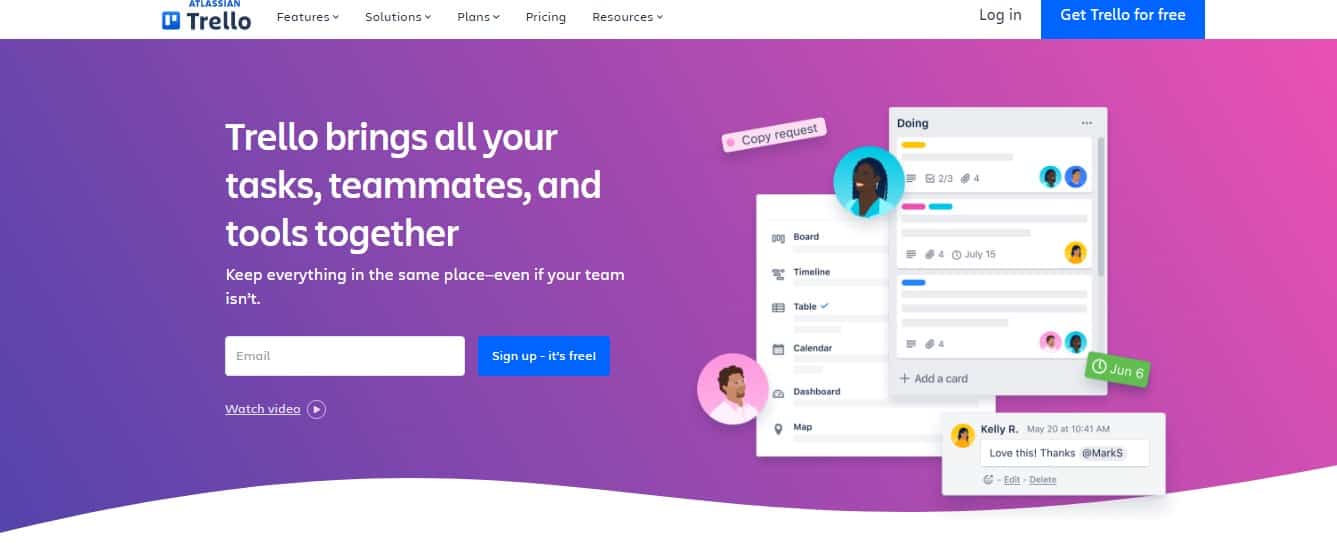 Trello is among the most popular online project management systems, especially in demand among small companies and SEO agencies. It allows you to efficiently organize your work according to the Japanese kanban board methodology. This tool offers pre-built playbooks designed for:
Marketing teams
Product management
Engineering teams
Design teams
Startups
Remote teams
You can find Palace Law, Scan2CAD, UNICEF, BurgerFi, and McCorvey among its customers. Fog Creek Software created Trello (then called Trellis) in January 2011.
Jeanin Jaydee Chung, Vice President of Community Relations at BCIT Marketing Association (BCITMA):
Trello helps me be organized, and I am glad I have tried this management tool.
Michelle Onofrey, English trainer at International Mountain Connection:
This project management software has de-cluttered my workspace and allowed me to notice everything I want to do for diverse projects.

Asana is an online service for task and project management. It was founded by Dustin Moskovitz (co-founder of Facebook) in 2008. First of all, it is positioned as a tool for teamwork on projects. But it is also great as a personal task manager. It can easily replace services like Trello or Todoist. It offers integration with over 200 tools, including:
Okta
Tableau
Clockwise
Zapier
Vimeo
Impact Justice, Viessmann, ClassPass, L'Oréal, VMware, and many other teams use Asana for project management. There are 10 offices in San Francisco, Dublin, London, Munich, New York, Reykjavik, Sydney, Tokyo, Vancouver, and Singapore. Asana has a channel partners program and a technology partners program.
David Woodley, Chief Information Officer at the University of Alaska Foundation:
I like that Asana manages projects similar to tools like Basecamp and Monday.
Jyoti Dhawan, HR Manager at Expedify:
I have developed ATS for my organization on this software, and I fully enjoyed the result.
Trello and Asana are perfect virtual assistants for managing an SEO agency's tasks and projects. They will definitely come in handy.
Client Communication Tools
Communication with the client is necessary for any SEO agency. Slack and Zoom can be the most convenient tools for your agency.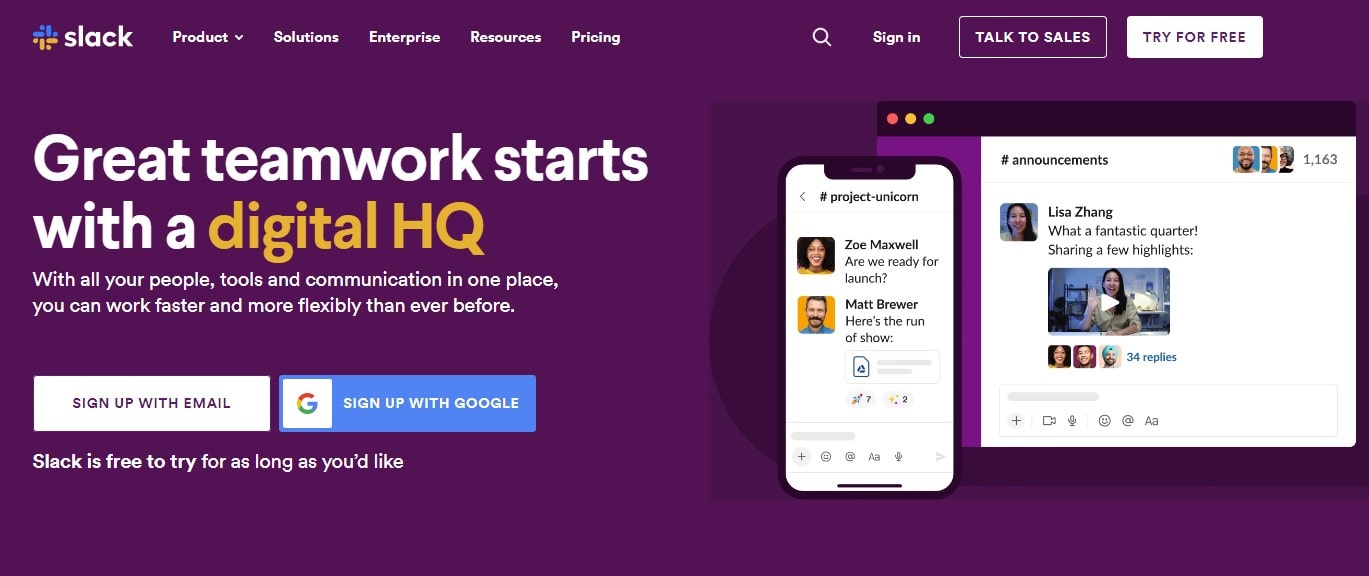 Slack is a system of chat rooms divided into channels. It integrates with many products, including Brex, Poppins, Axolo, Metomic, and Donut. Here is communication and the problem solution, divided by topics and people. Advantages of this communication tool:
It is unified and secure
There are no additional costs
It works on the go
Its customers are Revolut, Woven Planet, SailPoint, MoLo, and Flatiron. Stewart Butterfield is the CEO and co-founder of Slack. Slack has more than 10 offices in different cities, including Tokyo, Pune, Vancouver, and Denver.
Juan Moran, Growth Marketer at Winclap:
It is a must-have communication tool for any agency.
Alan Felix, Game Designer at Lumen:
It is a fantastic tool for communication inside an agency because it doesn't have unnecessary things.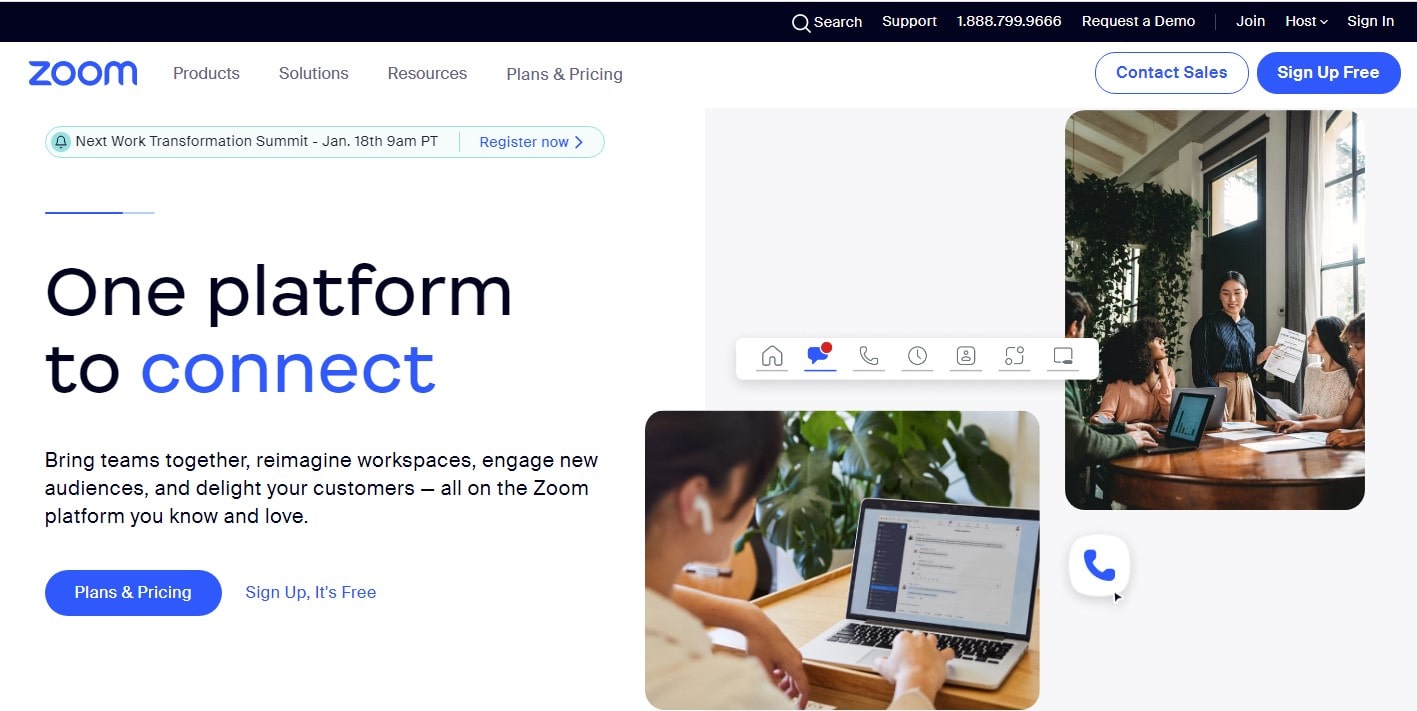 Zoom is one of the most popular services for video conferencing and online meetings. It integrates with Kronologic, MEC OAuth, Workday, Zylo, Intello, and hundreds of other tools. Now Zoom helps SEO agencies to keep up the quality work.
WWF, ABInBev, Rakuten, Nasdaq, and even Formula1 use Zoom for communication. Created by Eric Yuan, Zoom has offices in San Jose, Denver, Santa Barbara, Kansas City, Mumbai, Manila, Amsterdam, and Cologne. And these aren`t all the offices.
Mitch Galutera, Founder and Managing Director at B&G Shared Services Solutions:
Zoom is excellent for any SEO agency but pricey.
Nancy Thomas, Software Engineer at Entropik Tech:
Zoom is a necessity for internal meetings inside any agency.
Slack and Zoom are popular SEO solutions to ensure seamless client communication. Just what any SEO agency needs.
Conclusion about Software For SEO Agencies
Now that you've learned about the best free and paid software for SEO agencies, determine which will help you achieve your SEO goals. Then start auditing, optimizing, and monitoring your website, individual web pages, and content. And be sure to use Plerdy's feature-rich platform!