Want the best automatic SEO software to help Google or Bing rank your website higher? With the ever-increasing competition in the digital space, it's essential to stay on top of your SEO game. However, analyzing SEO, especially automatically, is crucial since there's a risk of losing positions in Google due to low conversions (CR) and sales. That's why we've compiled a list of the automatic SEO software that helps you increase ?? organic visitors, optimize content, find issues, and boost sales. Whether you're a seasoned SEO expert or just starting, this list will provide you with the software you need to improve your website's Google rankings.
What is Automatic SEO?
Have you ever heard of automatic SEO? It is a process that streamlines tedious and repetitive search engine optimization tasks. By automating these tasks, you can save time and focus on creative aspects that yield better results. It is important to note that not all SEO elements can be automated, and it is crucial to remain strategic about which tasks you choose to automate. However, automation can be incredibly helpful in areas such as technical SEO, on-page SEO, off-page SEO, on-site search SEO, and even developing SEO strategies. For technical SEO, various suites and software are available to help with website crawling, and SEO professionals are continuously sharing insights and code to make the process more efficient. AI and deep learning can optimize content such as meta descriptions and title tags for on-page SEO. Off-page SEO can be improved through backlink checkers like Ahrefs. Custom knowledge graphs can be created for on-site search optimization. Finally, machine learning models can be used for traffic pattern analysis, A/B testing, and future trend predictions. While SEO automation is not a solved problem, it continually evolves and can greatly benefit your SEO efforts.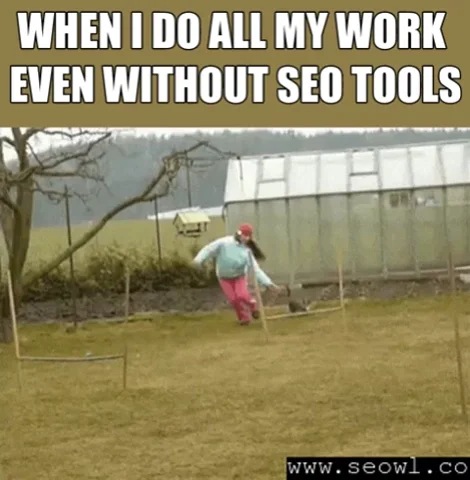 What are the Benefits of Automatic SEO?
Imagine having more time to create great content, regular auto-get SEO audits, and build relationships with your audience. With automatic SEO, that's a reality. Here are some benefits of using automatic SEO software:
Saves Time: Automation reduces the time spent on repetitive tasks. Instead, you can focus on strategic tasks that improve your online visibility and drive organic traffic to your website.
Increased Efficiency: SEO automation software allows you to perform keyword research, generate meta descriptions, and monitor website analytics more efficiently, faster find SEO mistakes, and have free time to work on other important tasks.
Improved Accuracy: By automating certain tasks, this software eliminates the possibility of human error, ensuring that data is accurately recorded and analyzed.
Better Visibility: SEO automation software enhances your website automatically, boosting the likelihood of higher ranking on search engine results pages (SERPs) by ensuring they meet search engine optimization criteria.
Cost-Effective: Automatic SEO software can help businesses save money (also for the boss), providing a cost-effective alternative to hiring an SEO expert.
By using automatic SEO tools, you can improve your online presence and attract more visitors to your website. This can lead to more leads, sales, and revenue for your business. So, why not try it and see the benefits for yourself?
List of The Best 10 Automatic SEO Software
As we delve into the list of the 10 Best Automatic SEO Software, remember that SEO is like a game of chess—you must make the right moves to stay ahead of your competition. With so many options on the market, choosing the best automatic SEO software can be daunting. But fear not. Our comprehensive review of this top software will help you make an informed decision. From analyzing website metrics to automating keyword research and content optimization, the 10 Best Automatic SEO Software list covers a range of features that can help take your SEO game to the next level. So, let's dive in and find the perfect software to help you reach your business goals!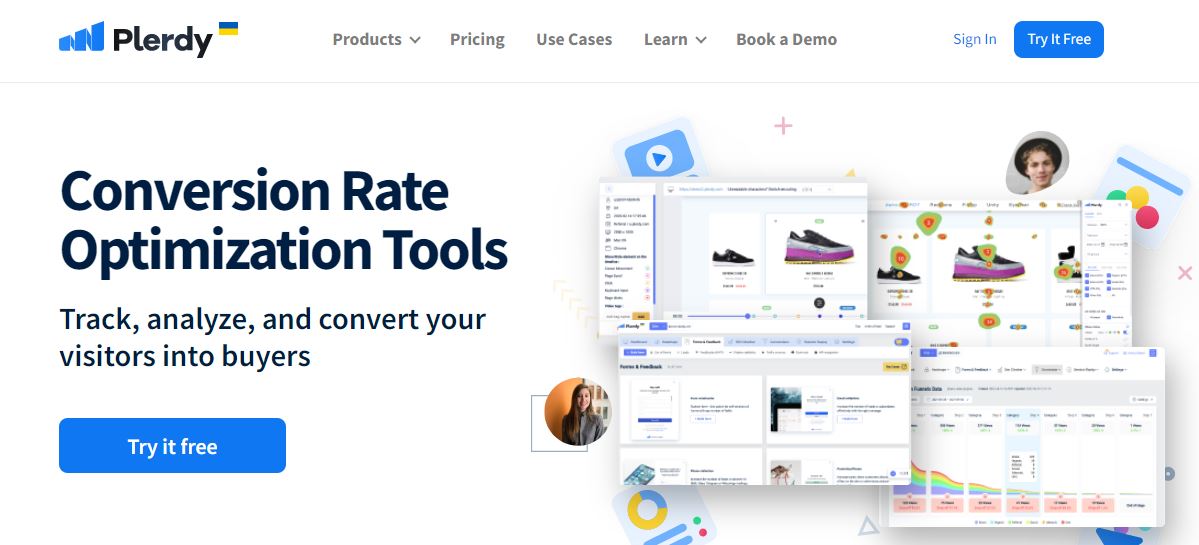 Suppose you're an SEO specialist or marketer. In that case, website optimization is essential for boosting traffic and increasing conversion rates. Plerdy's automatic SEO software, the SEO Checker Tool, can help optimize your website and keep users engaged. With its user-friendly interface, Plerdy automatically collects SEO data on every page with incoming traffic, making SEO analysis simple and clear. Here are some of the benefits of using Plerdy's SEO Checker Tool:
Daily Automatic SEO Analysis: Utilize Plerdy's SEO Checker Tool's excellent optimization features to stay up-to-date with SEO trends and keep track of your website's rankings.
Mobile-first Indexing: Plerdy's SEO Checker Tool is an indexing model that collects and analyzes important SEO data from your website's mobile and desktop versions.
0% Load on Servers: Plerdy's SEO Checker Tool provides SEO analysis for small and large websites, helping you save time on analysis and reduce the risk of losing organic traffic.
SEO Analysis for Small and Large Websites: Plerdy's SEO software allows online businesses to optimize website changes to increase traffic and optimize conversions.
Plerdy's software is perfect for beginners and experienced SEO experts, with a free version with limited features and a 14-day free trial for the full version. Plerdy's SEO Checker Tool has key features and reports, including Page Semantics Analysis, SEO-health Analysis, Technical SEO Audit, and Duplicate Pages analysis. Moreover, Plerdy provides detailed digital analytics of your text's top and stop words. Plerdy also offers a Chrome extension, which provides a multi-tool to handle deep text research and analyze various parameters of your website, such as Title, description, H1 H tags (headings) number, and more. With Plerdy's SEO Checker Tool, you can improve your website's SEO metrics, fix SEO issues, and enhance impressions, giving you an edge over the competition.
Are you looking for reliable and easy-to-use SEO software? Look no further than SE Ranking! This all-in-one SEO software is designed to simplify your digital marketing efforts. With SE Ranking, you'll have access to every SEO analysis and marketing tool you need, including 100% accurate keyword rank tracking and real-time ranking positions for your website's keywords across major search engines. You can even track your rankings on a country, region, or city level as frequently as you want.
SE Ranking also offers powerful SEO/PPC competitive research tools, enabling you to discover the keywords and ads your competitors use in their paid and organic search campaigns. The software also includes an in-depth website audit software that finds on- and off-page issues. It suggests ways of fixing them so that you can push your website's rankings into the top 10 search results.
With SE Ranking, you can monitor and control your backlinks with our SEO management software that delivers data on key parameters on each found link. You'll also receive alerts about any modifications on your or your competitor's site and be able to optimize pages for a particular keyword with the On-Page SEO Checker.
SE Ranking offers many more tools to control your SEO rankings, including a snippet crawler, traffic analysis, and search volume checker. You can even create a professional SEO service based on the SE Ranking software with white-label capabilities.
Business owners, SEO pros, and digital agencies alike will love the benefits of SE Ranking. With a near-infinite number of keywords available for tracking, deep website analysis, powerful reporting tools, and additional accounts with different permissions, SE Ranking is the perfect solution for your SEO needs. Plus, with high ratings on G2 Crowd, Trustpilot, and Captera, you can trust that SE Ranking is the real deal. Request a demo or start a free trial today!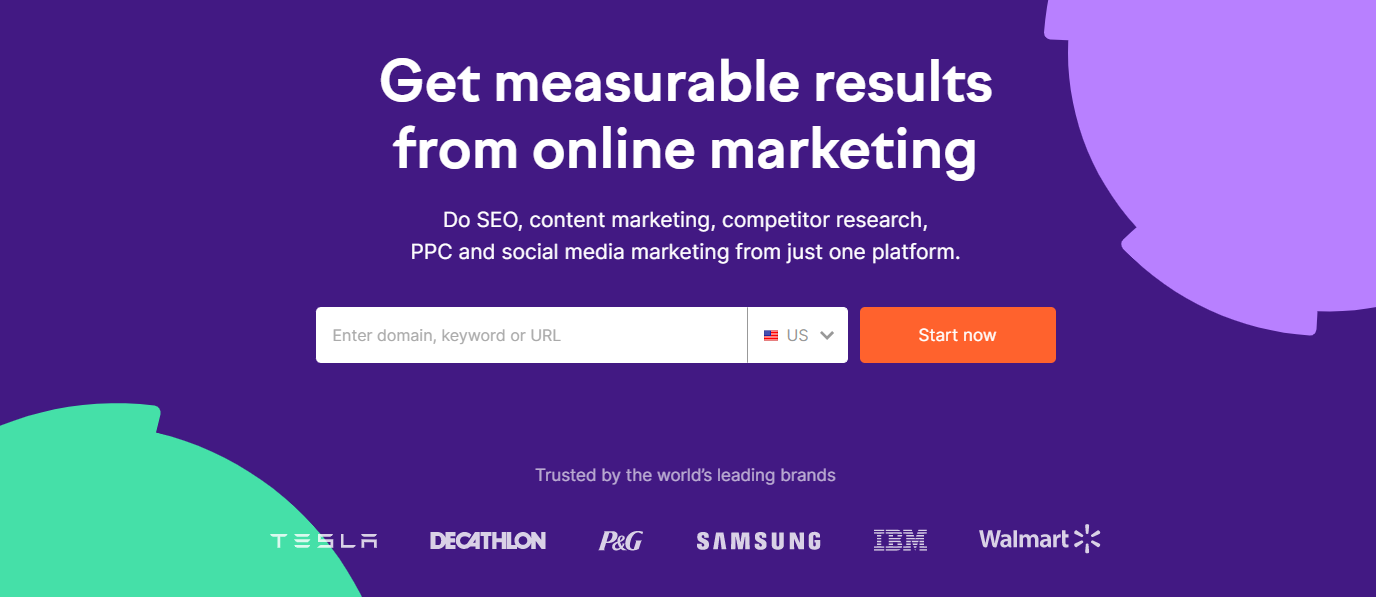 Semrush is an automatic SEO software that helps businesses and SEO experts get measurable results from online marketing. With Semrush, you can do SEO, content marketing, competitor research, PPC, and social media marketing from just one software. It's easy to start; just enter your domain, keyword, or URL. Semrush is trusted by leading brands, including Tesla, Decathlon, P&G, Samsung, IBM, Walmart, Amazon, Quora, General Electric, Vodafone, Forbes, and Booking.com.
Semrush offers many features to help businesses streamline their marketing efforts. For example, you can grow organic traffic with complete and easy SEO tools and workflow, uncover millions of national and local keywords, analyze any domain's backlink profile, run technical SEO audits, and track your SERP positions daily. Semrush also helps you create content that ranks by finding topics that resonate with your audience, providing actionable tips to create SEO-friendly content, auditing and improving your content based on real-time metrics, and tracking brand mentions and content reach.
Semrush can unveil your competitors' marketing strategies and tactics, analyze the traffic of any website, unveil competitor promotion strategies, get ideas for growing your market share, and discover keyword and backlink gaps. Semrush also helps businesses streamline their agency processes for growth by getting quality leads regularly, automating client reporting and pitching, creating white-label client portals, sharing project progress details, and managing the entire client workflow with CRM.
Semrush is known for its award-winning tools that the leading companies trust. Over 10 million marketing professionals have already used Semrush, and it has won 21 international awards as the best SEO software suite. Semrush is also used by 30% of Fortune 500 companies as their go-to marketing software. Semrush's CEO and founder, Oleg Shchegolev, is so confident in the platform that he has promised to eat his hat if you find another tool that lets you do everything.
Semrush is a comprehensive software that can help businesses get more insights and data to improve their marketing efforts. With over 23 billion keywords, 43T backlinks, 808M domain profiles, and 140 geo databases, Semrush is the only software that enables marketing professionals to build, manage, and measure campaigns across all channels to improve their online visibility. Semrush has been recognized for its success on several continents and is trusted by companies of all sizes and industries. With Semrush, marketing professionals always have time for creativity and experiments while Semrush takes care of data. Semrush is your digital team member, analytics buddy, mentor, safety net, and compass to new markets.

Ahrefs is an automatic SEO software that helps SEO specialists improve their website's search ranking and get more traffic. The toolset is easy to master, and users can access it regardless of their expertise level. The company is used by marketers from the world's leading companies, and more than 17,000 accounts were created in the last seven days. Ahrefs is an all-in-one SEO toolset that offers a range of tools, including Site Explorer, Keywords Explorer, Content Explorer, Rank Tracker, and Site Audit. These tools help businesses, and SEO specialists analyze their competitors, optimize their websites, find the keywords their customers are searching for, discover content ideas, track ranking progress, and much more. In addition, the software offers users lots of educational materials, including free courses in their Academy, video tutorials on their Youtube channel, and "How to use" guides within the interface. Ahrefs also provides community and support through their private Facebook community, Ahrefs Insider, and their customer support team, which is available 24/5 via their support chat. Top marketers from all kinds of businesses have reviewed the software positively. It offers a range of pricing options to suit different needs.

Lumar is an automatic SEO software that illuminates your website's full commercial potential with a centralized command center for maintaining your site's technical health. The software offers a range of solutions and resources to empower website teams, SEO specialists, digital marketers, and developers to optimize their digital properties more effectively. With Lumar, teams can uncover new opportunities for revenue-driving organic growth and drive enormous business growth through eye-opening website intelligence. Lumar's ultra-fast website crawler is the fastest on the market. It reveals technical SEO metrics and insights, making optimizing and climbing the rankings easier for SEO experts. The software also offers automated QA testing to save time and protect your site's traffic. Lumar integrates with CI/CD pipelines and provides tailored alerts, custom dashboards, and a centralized repository of technical website insights for team collaboration. Lumar's platform is regularly ranked as a G2 Leader for SEO Software. It is the website intelligence software for leading enterprise brands like eBay, Microsoft, and Deloitte.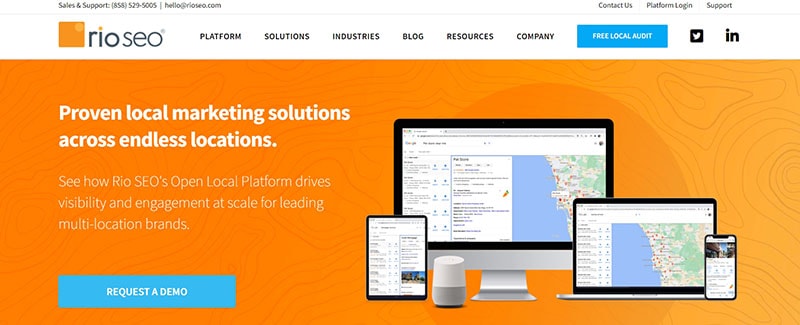 RIO SEO is the leading all-in-one local marketing software. Local marketing can be challenging with sophisticated search technology and rapidly evolving consumer behavior. Still, RIO SEO's Open Local Platform empowers brands to drive meaningful customer interactions, traffic, and revenue with a robust, seamlessly integrated suite of local marketing tools.
Founded by a marketing agency in 2006, RIO SEO's agency roots and enterprise expertise have proven invaluable for their clients, who include hundreds of enterprise brands and retailers. As a Google Business Profile Featured Partner, RIO SEO was first-to-market with "Map Pack Insights" and provides critical enterprise integrations with Bing, Apple Maps, Yelp, Facebook, Foursquare, and more. Their Open Local Platform offers a comprehensive suite of turnkey local marketing solutions, including Local Listings, Local Pages, Local Reviews, Local Ratings, Local Reporting, and Local Managers.
With RIO SEO, multi-location brands and enterprise service businesses can publish location data to over 200 directories, applications, and platforms while driving brand visibility across search engines, social networks, maps applications, and more. In addition, RIO SEO's local marketing solutions and reputation management tools are proven to increase brand visibility, drive conversions, and generate revenue across endless locations. So, don't settle for average enterprise local marketing platforms – choose RIO SEO and help your global brand win locally.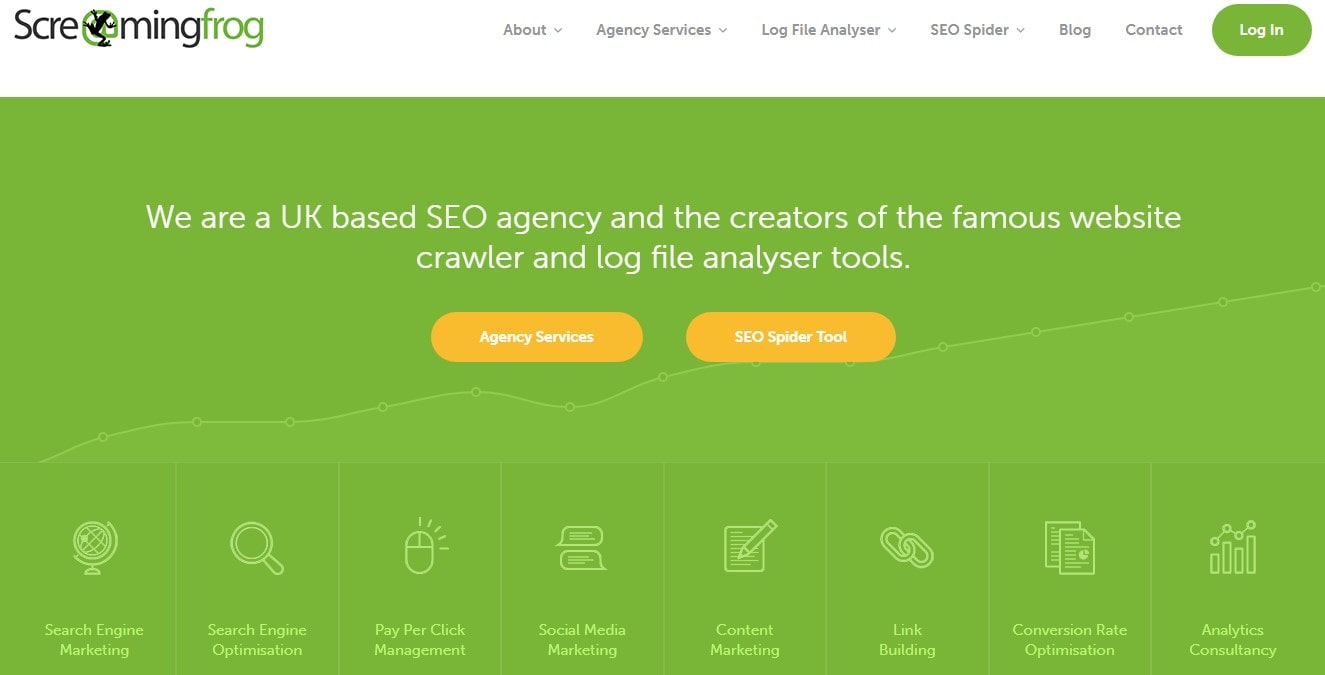 If you're a seasoned SEO specialist, you might have heard of the Screaming Frog SEO Spider software. It's an automatic SEO software that crawls websites and checks for common SEO issues. With its user-friendly interface and powerful features, the Screaming Frog SEO crawler is trusted by thousands of SEOs and agencies worldwide for technical SEO site audits.
The Screaming Frog SEO Spider comes in both a free and paid version. The free version limits you to crawl up to 500 URLs in a single crawl, but you can crawl as many websites as you want. The paid version removes the 500 URL crawl limit. It gives you full access to the software's advanced features, such as JavaScript rendering, custom extraction, Google Analytics integration, and more.
Some of the key features of the Screaming Frog include finding broken links, errors, and redirects; analyzing page titles and metadata; auditing hreflang attributes; discovering exact duplicate pages; generating XML sitemaps; and much more. The software can also render web pages using the integrated Chromium WRS to crawl dynamic, JavaScript-rich websites and frameworks like Angular, React, and Vue.js.
The Screaming Frog is used by some of the biggest brands and agencies worldwide and is regularly featured in top publications. It's an essential tool for initial SEO audits and quick validations, and it's a Swiss Army Knife of SEO Tools, as described by Glenn Gabe, the founder of GSQI. So if you're serious about SEO, then the Screaming Frog SEO Spider should be in your toolkit.

Ubersuggest is automatic SEO software that helps SEO experts and specialists capitalize on the competition. By simply typing in a domain or a keyword, you can get started with Ubersuggest. It provides an in-depth Domain Overview that lets you reverse engineer your competitors' SEO, content marketing, and social media marketing strategy. With the Top SEO Pages report, you can discover which of your competitor's pages rank for popular organic keyword phrases and which are loved by sites like Facebook. The Keyword Suggestions feature provides hundreds of suggestions, from head terms to long-tail phrases, based on what works for your competitors and what people are typing into Google. Ubersuggest's Content Ideas feature lets you find the content pieces that get the most social shares and check for backlinks in your niche. This can make or break your content strategy. Finally, the Backlink Data feature shows the exact content in your space that people are linking to, which will help you improve your link profile and understand which links will impact your rankings most.
New Feature: Type in a competitor's domain for better keyword ideas.
Ubersuggest has been reviewed by many clients, who have found it an excellent tool for their SEO needs. The pricing is competitive, and various plans are available to suit different business needs. The 7-day free trial is a great way to test the waters and decide which plan suits you best. The SEO analyzer has been particularly useful in helping clients avoid writing content that people don't want to read. Ubersuggest has been a favorite among SEO specialists and experts with its easy-to-use interface and comprehensive features. The software provides training and support, including course videos, worksheets, templates, biweekly coaching calls, and email support.
In conclusion, Ubersuggest is a powerful tool that helps businesses of all sizes to increase their traffic and improve their SEO ranking. With its many features, Ubersuggest is an all-in-one SEO solution worth trying. The monthly pricing for similar SEO tools is reasonable, and the add-ons available help to grow your SEO traffic. If you want to stand out in the very competitive world of online marketing, Ubersuggest is a great tool.
A website health and performance monitoring tool called Sitechecker is an automatic SEO software. Sitechecker is a tool that assists SEO specialists. Experts raise their clients' search engine rankings by providing features including a website crawler, site monitoring, rank tracker, backlink tracker, and on-page SEO checker. The software is perfect for various sectors, including governments, SaaS, and online publishing. Also, business owners, agency owners, digital marketers, and software developers might benefit from it.
Sitechecker has an intuitive interface, a straightforward design, and user-friendly instructions. Based on thorough SEO audit findings, the software provides a tailored checklist for enhancing website performance. Sitechecker offers customized step-by-step SEO advice and connects with Google Search Console and Analytics. The software also continuously monitors website updates so customers can stay ahead of the competition.
Clients of Sitechecker like Sony, Heavy, Wework, Microsoft, Accor, and Airbnb have given it rave ratings. Client testimonials indicate that Sitechecker's solutions have assisted companies in boosting website ranks, increasing organic traffic, and resolving serious SEO problems.
In addition, Sitechecker offers several free mini-tools and blogs that cover the most recent SEO developments. The software provides exclusive deals for colleges, study centers, and SEO and digital marketing training programs. Sitechecker is a great choice for anyone wishing to enhance the SEO performance of their website because it offers a 7-day free trial.

Serpstat is an automatic SEO software offering professionals an all-in-one SEO software. This software has over 50 tools for SEO and PPC professionals, digital agencies, and marketing experts to analyze websites, create content, collect keywords, check backlinks, find on-page SEO issues, cluster tons of keywords, and track rankings daily. The tool includes features like a rank tracker, backlink analysis, keyword research, site audit, competitor research, and local search. With this tool, professionals can perform complete research on SERP with advanced analytics, SERP historical data, and insights into traffic distribution among domains. Serpstat is also great for finding market share fluctuations and allows for keyword grouping by tags. This tool benefits digital marketing agencies, in-house SEO teams, SMBs and enterprises, and who want to make money with their website. Some of the benefits of Serpstat include time-saving, efficient work, and improved productivity. Serpstat is also recognized by many digital marketing professionals and has received numerous awards and recognitions. The tool has been rated the №1 best-selling SEO tool of all time on Appsumo, the most upvoted SEO tool on Product Hunt, and the best e-commerce solution. Serpstat is used and recommended by over 200,000 professionals worldwide, and it has over 5 billion keywords in its database. It's no wonder that Serpstat is the top choice for anyone looking to improve their SEO game.
Conclusion
Using automatic SEO software can be a game changer for your website. With the ability to schedule SEO tasks, set and forget, you can save significant time and effort while the booster works for you. With tools like Plerdy SEO auto audit, you can easily detect and visualize internal factors that can change the game for your Shopify store. The special thing about this software is that it performs unique and highly effective tasks, utilizing the power of BERT to send the right information to Google. Trying out the top 10 automatic SEO software options is something you should do to experience the benefits and launch your site to the top of search rankings.