You can find hundreds of different templates and themes by browsing the Internet. However, not all of them are the best choice for your business. Besides personal tastes, each website has specific features to target users' needs and activities. For example, if you want to start a blog, a template to sell products won't be an ideal choice. You will have less space to elaborate your content and visuals, while users will be confused by the format.
So, before asking, 'How do I find the best website template?' let's look at the main things to consider and make the right choice for your website!
Quick Tips to Pick the Best Simple Website Template for Your Business
So, before selecting trendy website templates, carefully consider the scope of your web page to balance layout design and functionality, optimizing your budget. A simple website is always better than a complicated one. Whenever you will hire a designer, or you will make It yourself, professional website templates have numerous advantages for your business:
Affordable: Even by hiring a designer or remote developer, you can find affordable and stylish websites template to grow the company's credibility.
Features: most templates come with built-in functionality and widgets to make your website competitive and responsive.
Customizable: Templates are easy to set up and highly customizable, allowing you to improve and adjust the website over time.
20 Best Simple Website Templates in 2022
Once you identify the scope of your website and the available budget, there is another thing to consider. Simple website templates with HTML and CSS codes often require basic knowledge, even when providing pre-made options. So, keep in mind that without technical support, it can be challenging to create a responsive design without previous experience with templates and homepages.
So, below you will find some website builders that can give you professional results, no coding required, followed by Envato Elements and ThemeForest templates, to conclude with WordPress templates. Remember that you can continuously improve and change the template you are using. But if you have a new business or no experience with websites, it's wise to start with website builders to understand which features you need for your business and implement the home page over time.
5 Simple Website Builders to Start A Business
Using a template doesn't necessarily mean a simpler choice. For example, so. WordPress themes require basic skills, which can be challenging for beginners. So, starting the first blog or finally putting together a professional portfolio with different services and products, you can start with different website builders. Then, without specific knowledge, you can create a catchy template without giving up essential and functional features: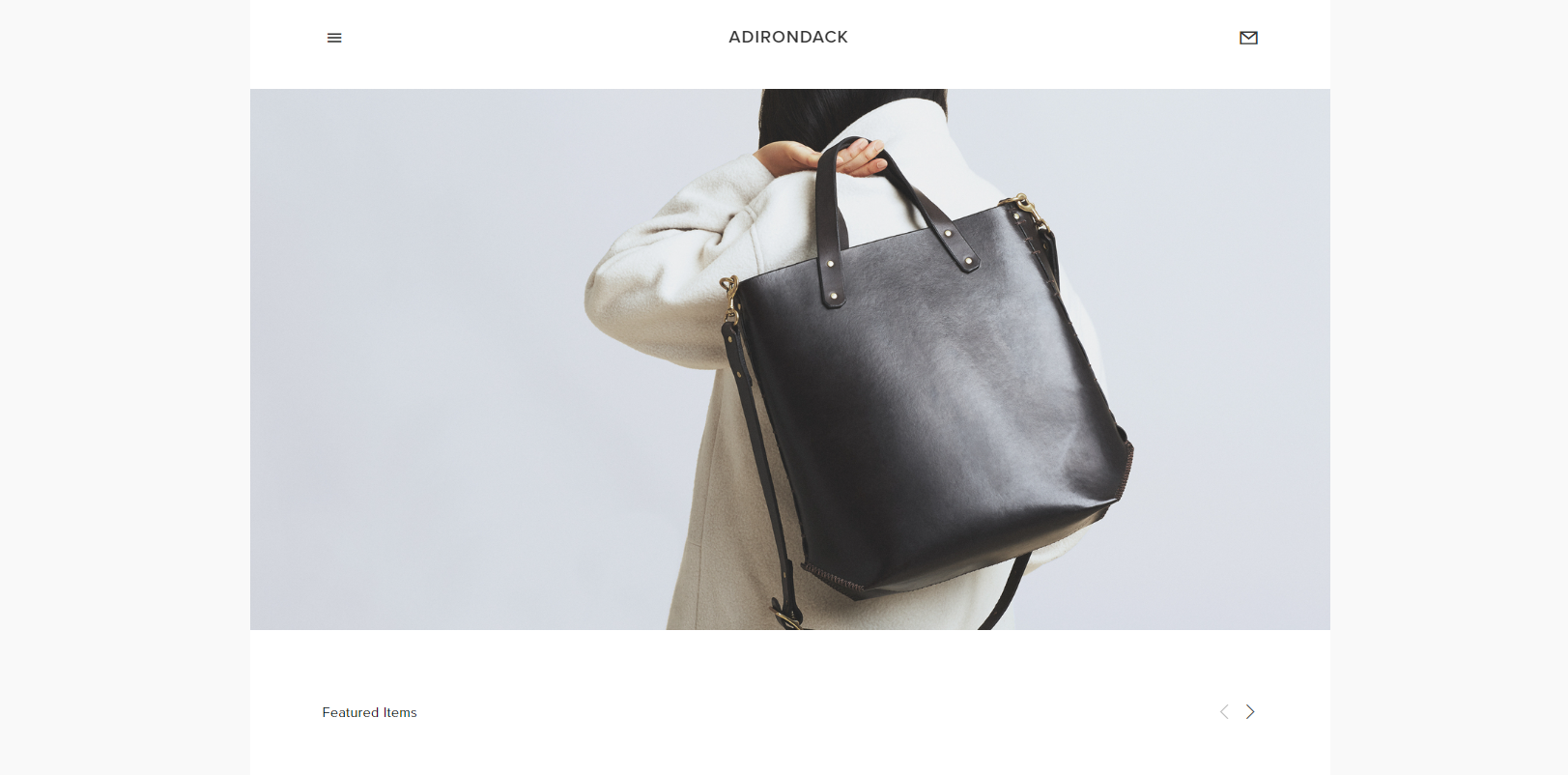 Adirondack offers a clean structure and smart function with a minimalistic and sophisticated design to improve user experience. For example, you can create a detailed navigation bar hidden from most websites' homepages. And visitors can select only what they want to see. Finally, you have everything you need on the template, from product galleries to email links.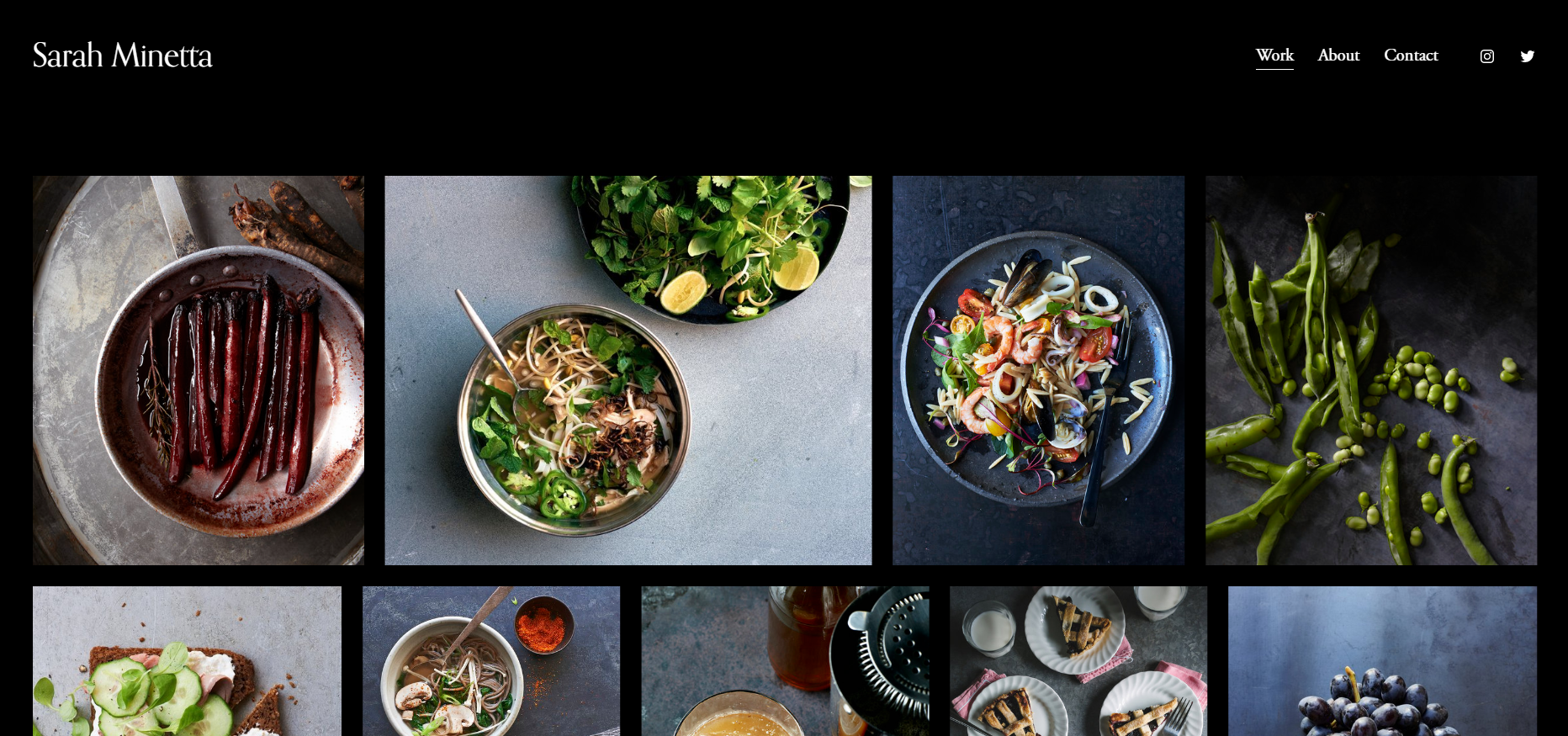 Minetta is a simple website template ideal for creating a portfolio or food menus. The layout frames images with text, organizing content for photographers and designers. However, the simple format includes essential features like social media, CTAs, etc., to create a responsive and interactive portfolio.

If you are looking for stylish website templates to launch events, conferences, or expositions, Wix's Tech Conference Landing Page is what you are looking for. You can play with different effects keeping a functional homepage. In addition, this simple template includes features like agenda, speakers' details, etc., to provide visitors with useful information about your project. Finally, by integrating the Wix Events App, you can sell tickets, collect RSVPs, and even check in guests from a mobile.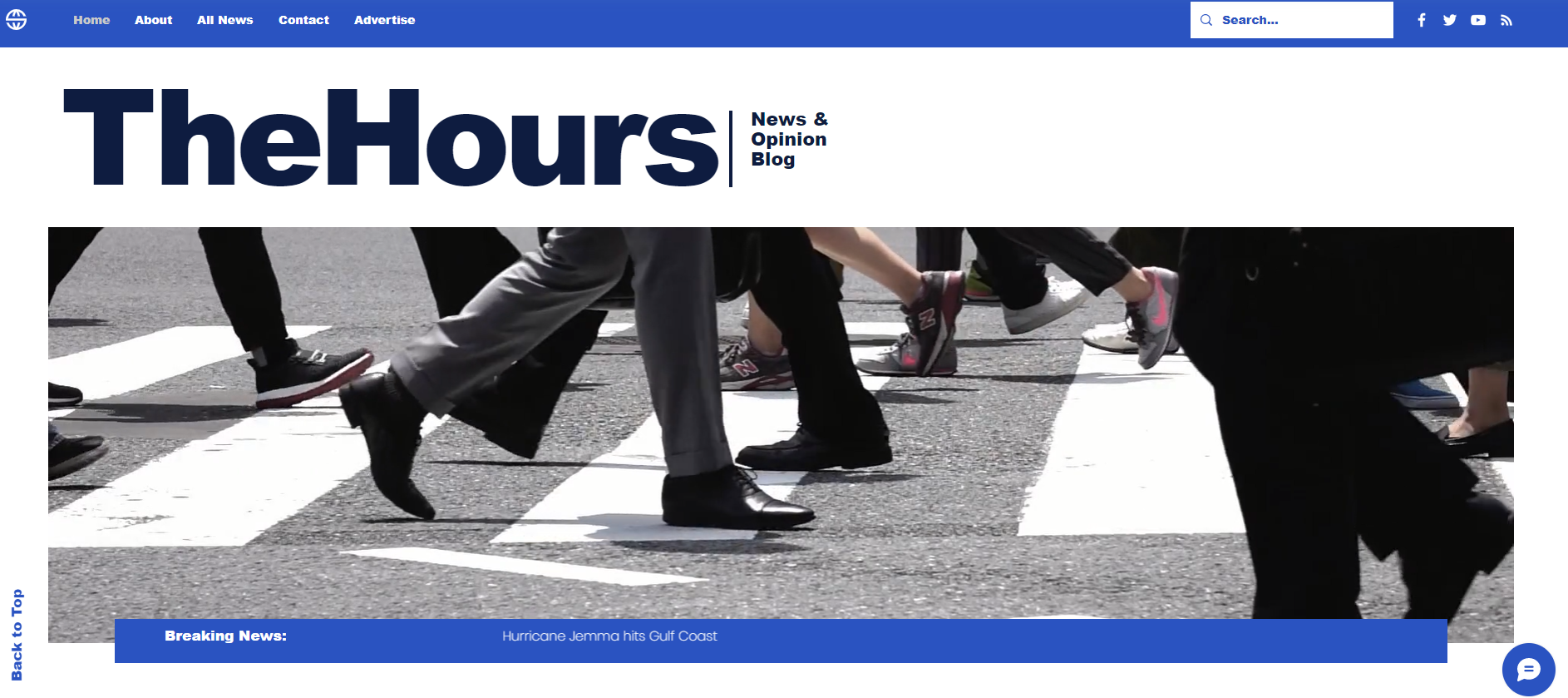 The News Blog is another Wix template ideal for blog and digital publications. The clean font combines visuals and texts and adds CTAs and pop-in windows.
Cash Binary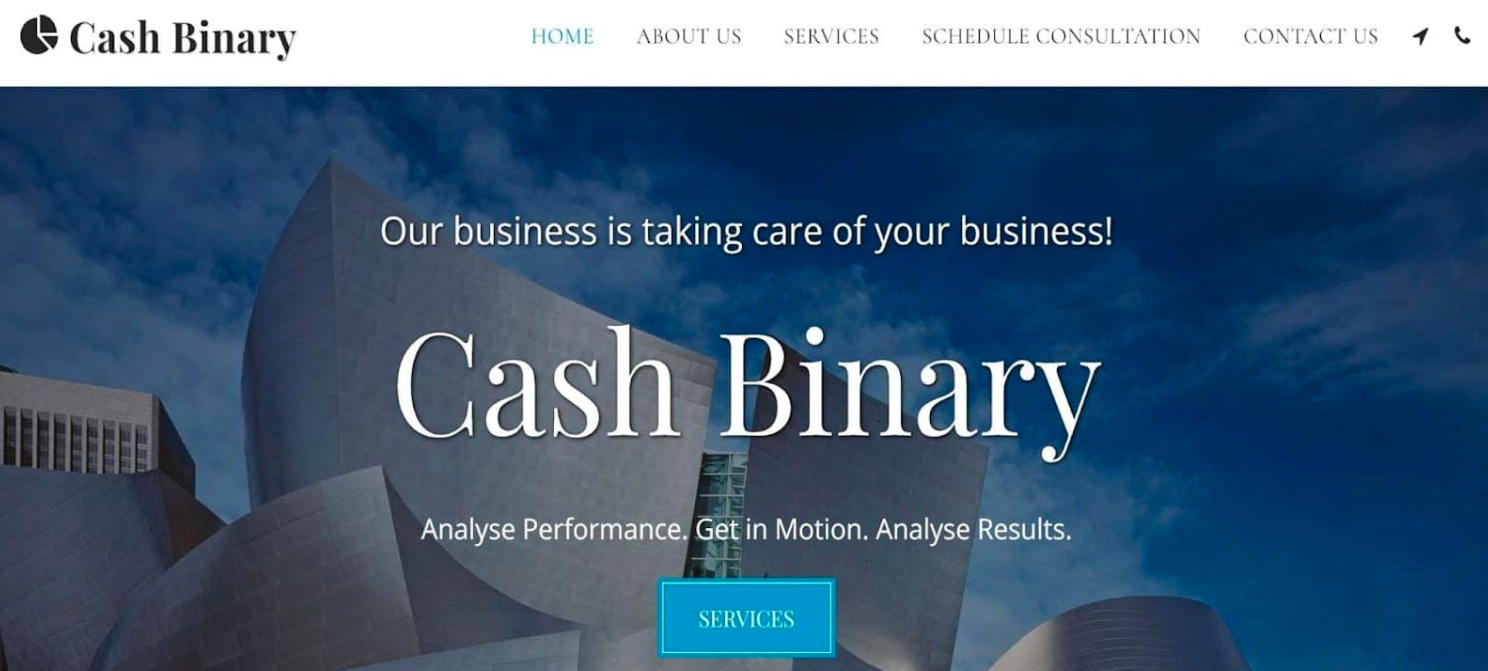 Cash Binary is the best template website to create a professional-looking page with a minimum budget and no experience with CSS or HTML. You can show your expertise to visitors by organizing essential features on a single URL.
5 Envato Elements Website Templates
If you are looking for simple website templates with HTML and CSS code, Envato Elements provides professional website templates with an affordable subscription: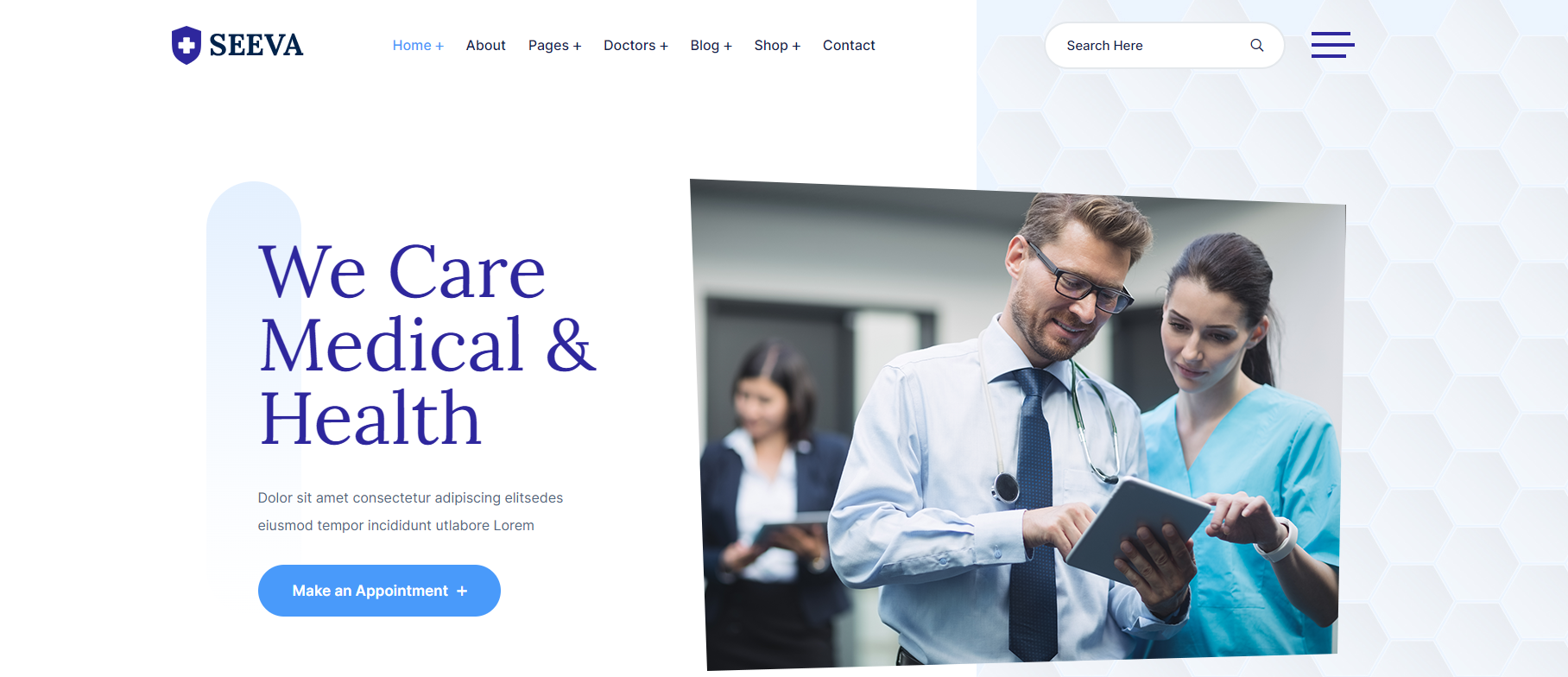 Seeva is a great template for medical services to show services and communicate trust and professionalism to different customers. You can customize the main page based on different types of businesses, like dentists or pharmacies. In addition, the simple templates website improves the homepage for mobile and computers over time.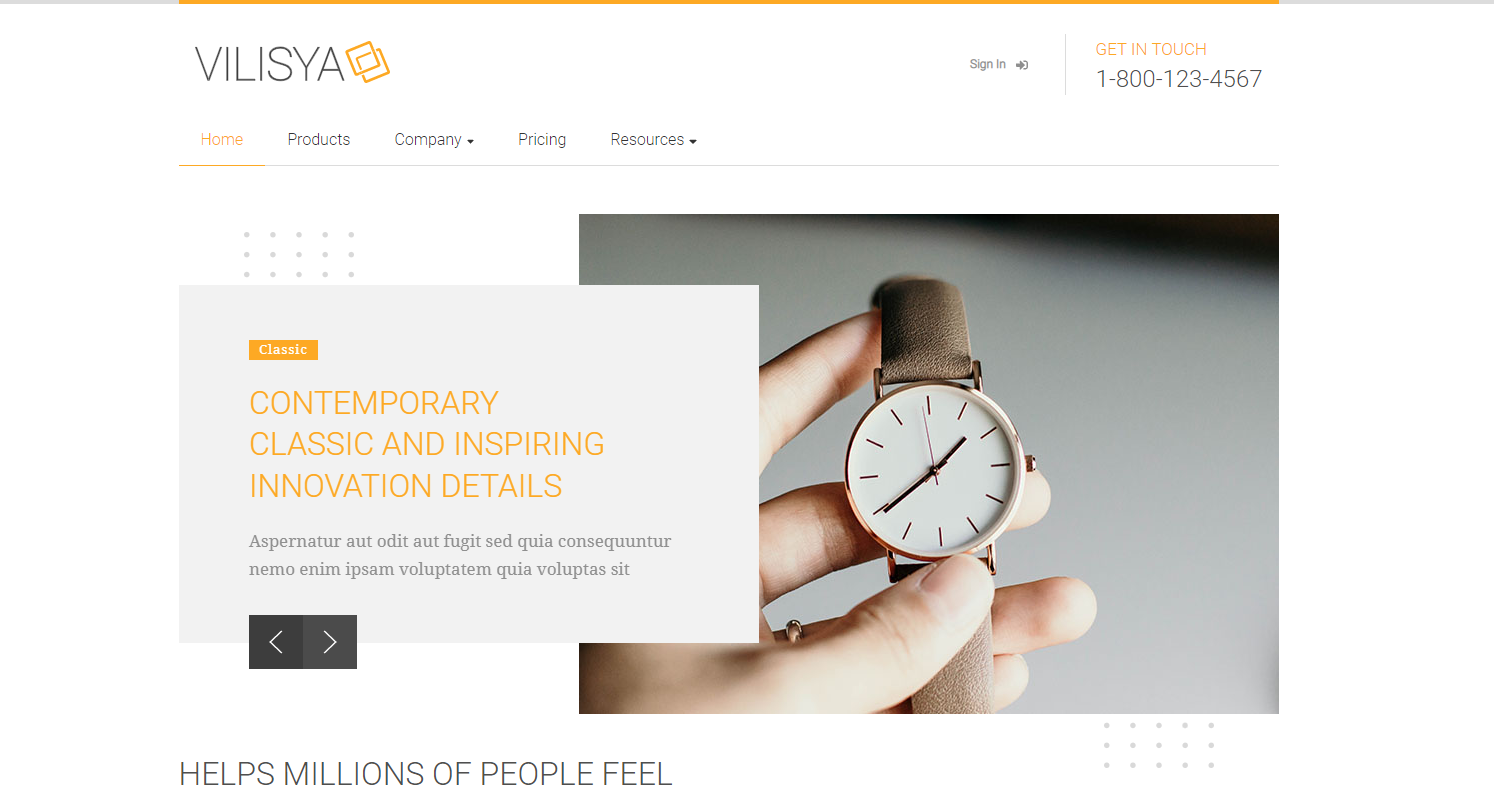 If you are looking for a minimalist style, Vilisya is an excellent choice. The layout fits businesses of different sizes. In addition, running on HTML5, the simple template provides features like optimized page speed, SEO-friendly design, PSD files for editing, etc.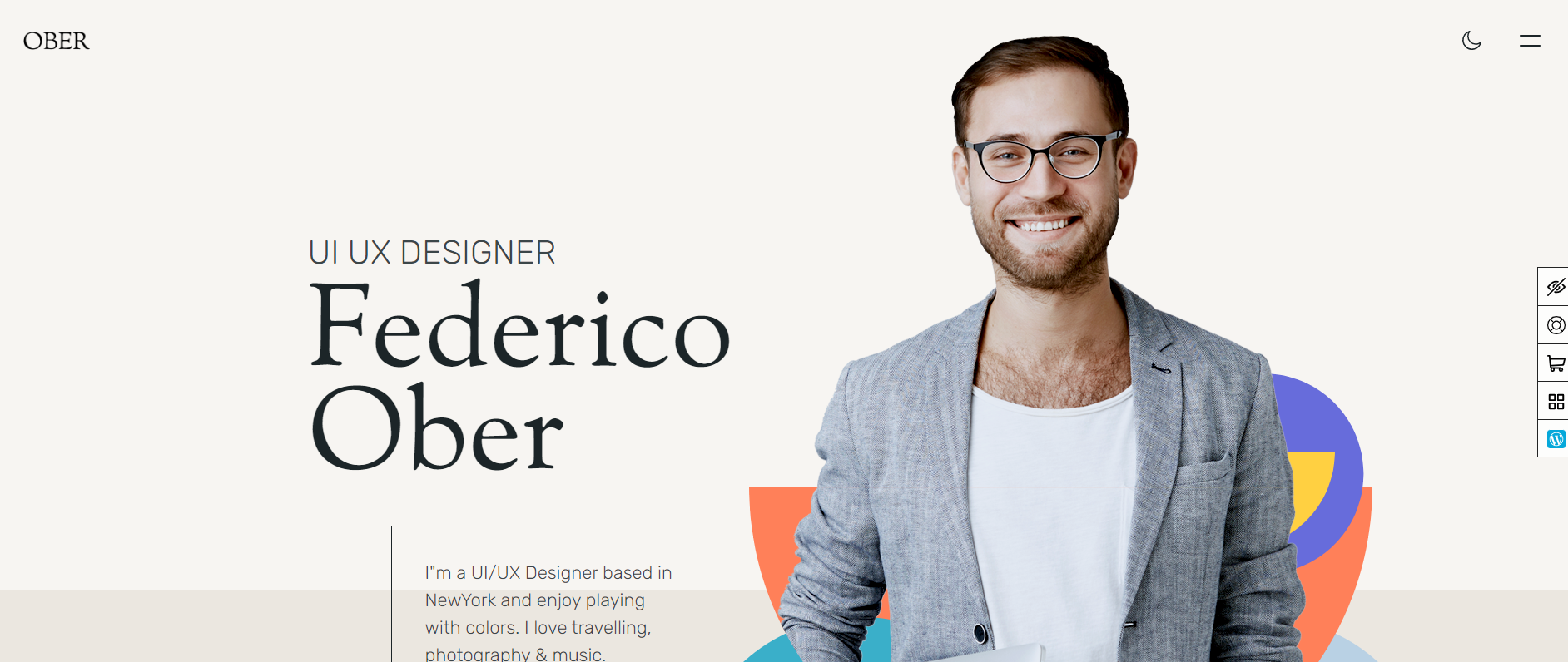 Ober is one of the best website HTML to find simple templates to improve your portfolio and resume. Including typography and infographics, you can find different solutions to show your skillset and attract additional clients.

You can think about the Aster Envato template for a creative agency. To show different services or products, this trendy website template offers:
Over 22 pre-made URL layouts
Clean code
Responsive design
Over 1,000 FontAwesome icons
Lightbox gallery
PS: If you advance your skills with HTML and CSS, you can find a WordPress theme Aster variant called Oblo!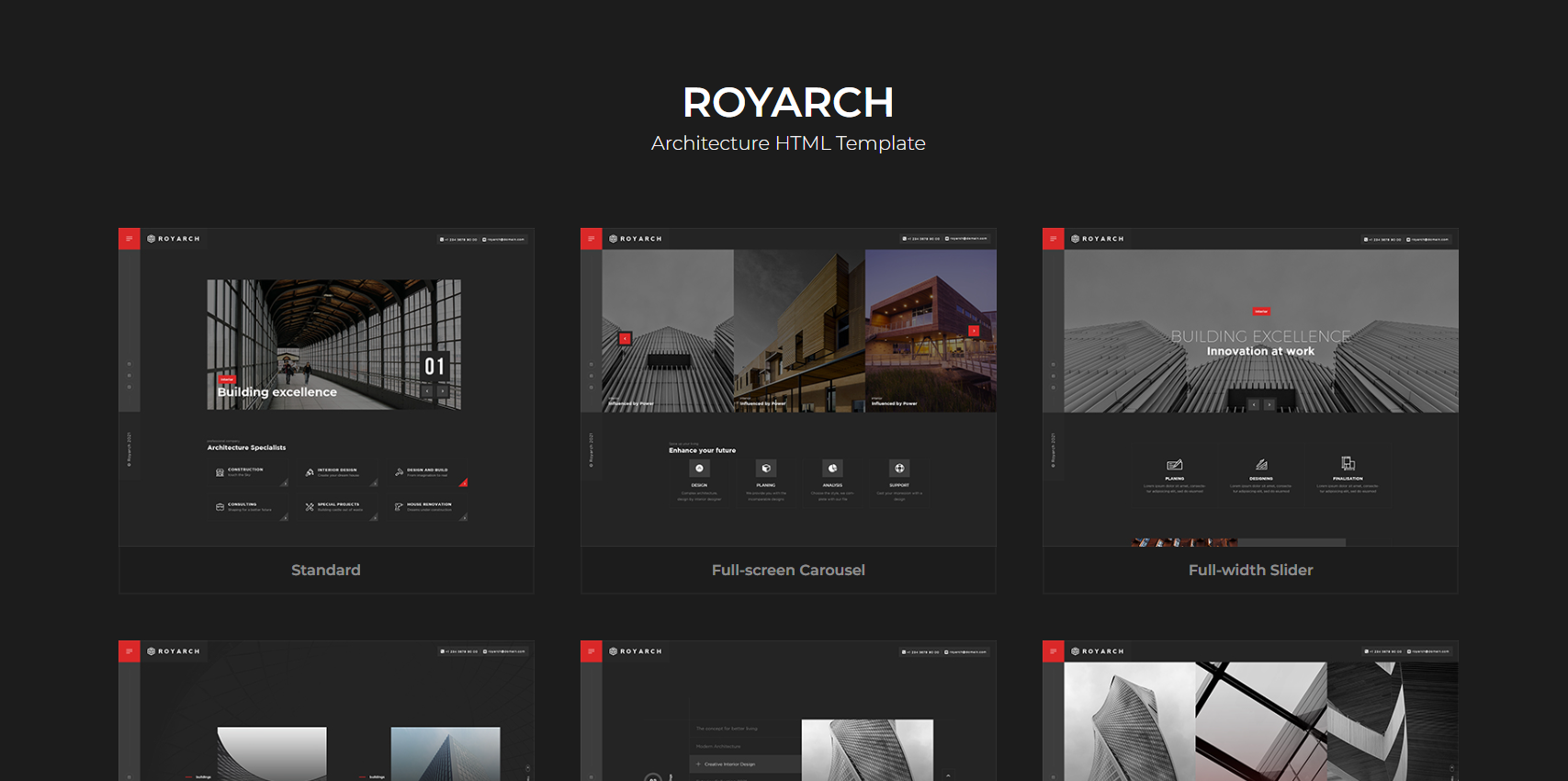 For architecture and design studios, the Royarch website design allows updating high-quality pictures to show projects with interactive design. With 28 HTML website pages, you can customize the main page according to your purposes.
5 ThemeForest Website Templates
ThemeForest is a great alternative to Envato Elements to find great templates for different websites as it provides simple templates you can upgrade over time: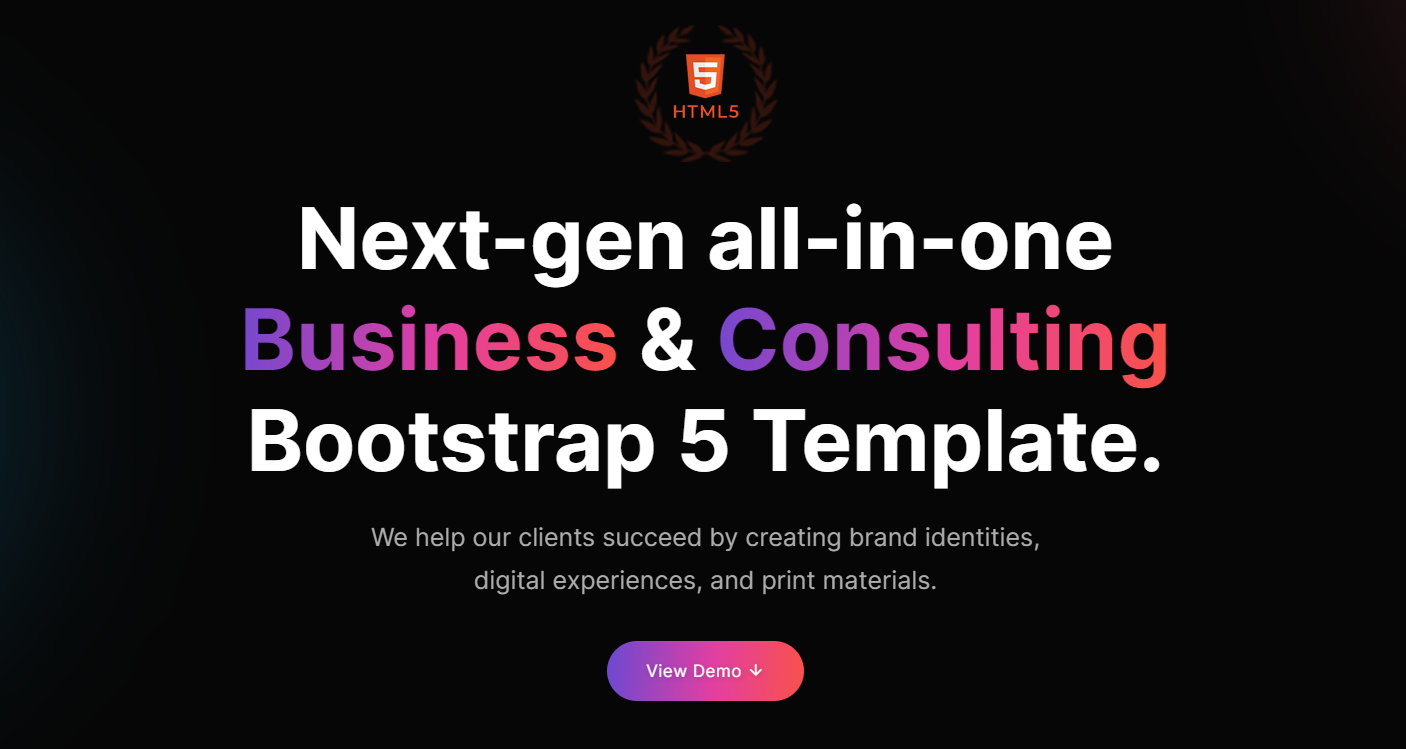 If you are running a business and consulting company, Doob is a great website template to attract new clients. The multi-page HTML website template allows you to choose and combine 36 simple home page layouts. And you can create the best layout for products and services on a brand new website!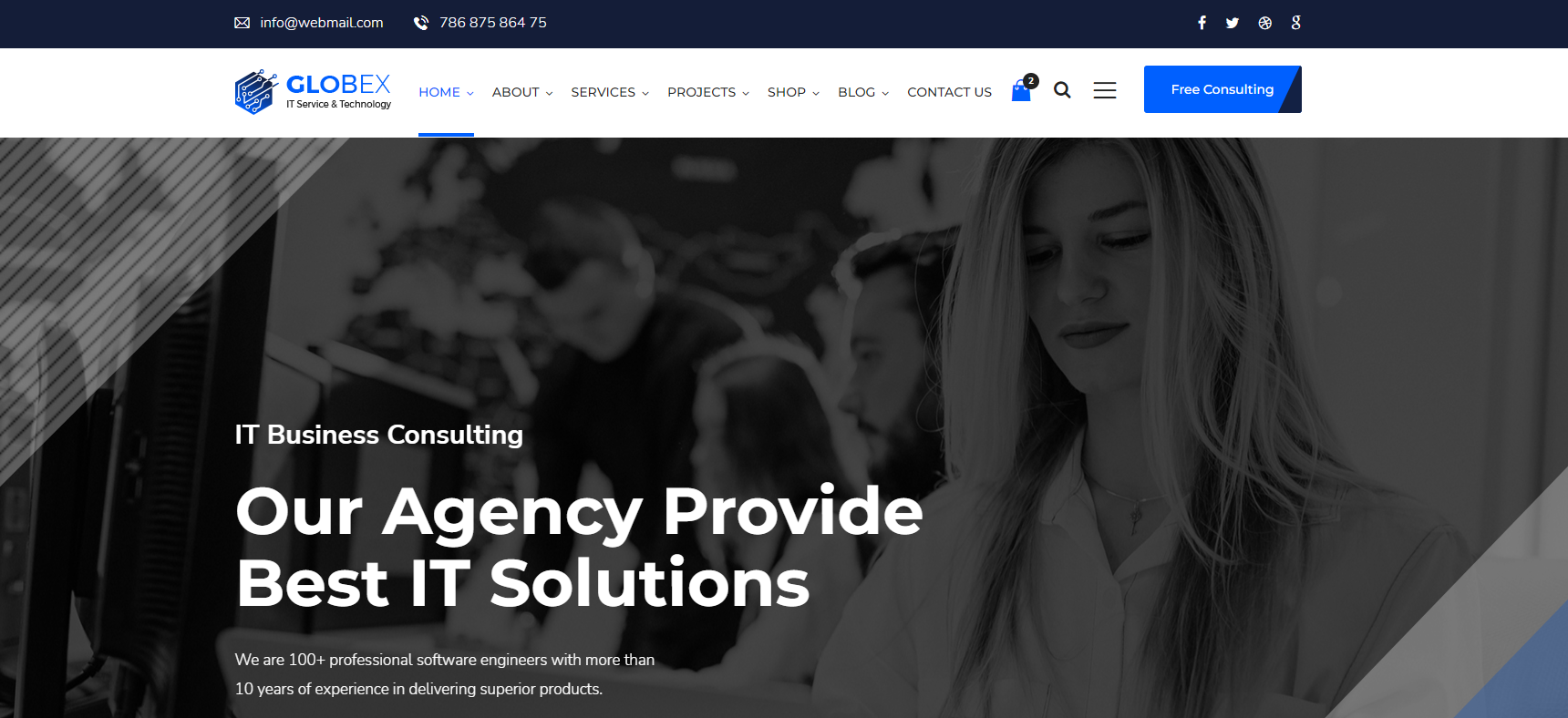 The Globex web template theme is ideal for IT businesses. You can choose between three simple home pages and customize a website to promote products and services. Further, it offers optimized content and responsive features to improve user experience.

Canvas is one of the most flexible website templates, adaptable to any business. Including numerous pre-made options, blocks, and HTML templates, you can build a page with simple templates as you prefer!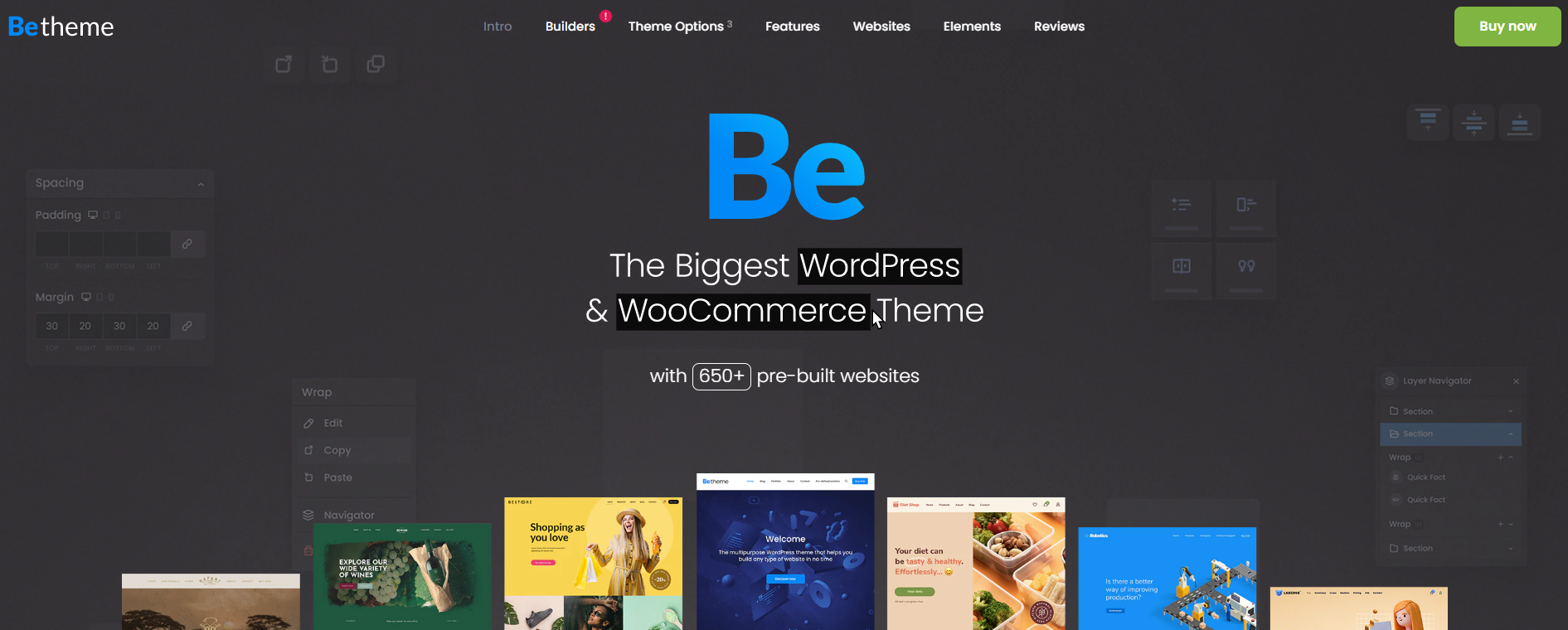 BeTheme is also a flexible template providing eye-catching themes and features. You can select different options, adjusting the home pages for e-Commerces or blogs. Finally, it gives fully responsive features and effective alternatives to organize content and services on the search bar.

Polo is one of the best responsive multipurpose HTML templates if you want a simple and interactive webpage working on mobile phones. You can combine unique features and pre-made themes with improving clients' experience on mobiles and increasing sales.
5 WordPress Website Templates
The previous examples are meant for those starting a new business and getting confident with simple website templates. However, if you already have a webpage and want to improve the layout, it's time to move to WordPress. Probably, you already have some understanding of CSS and HTML to play with effective templates and create a unique home page for your website: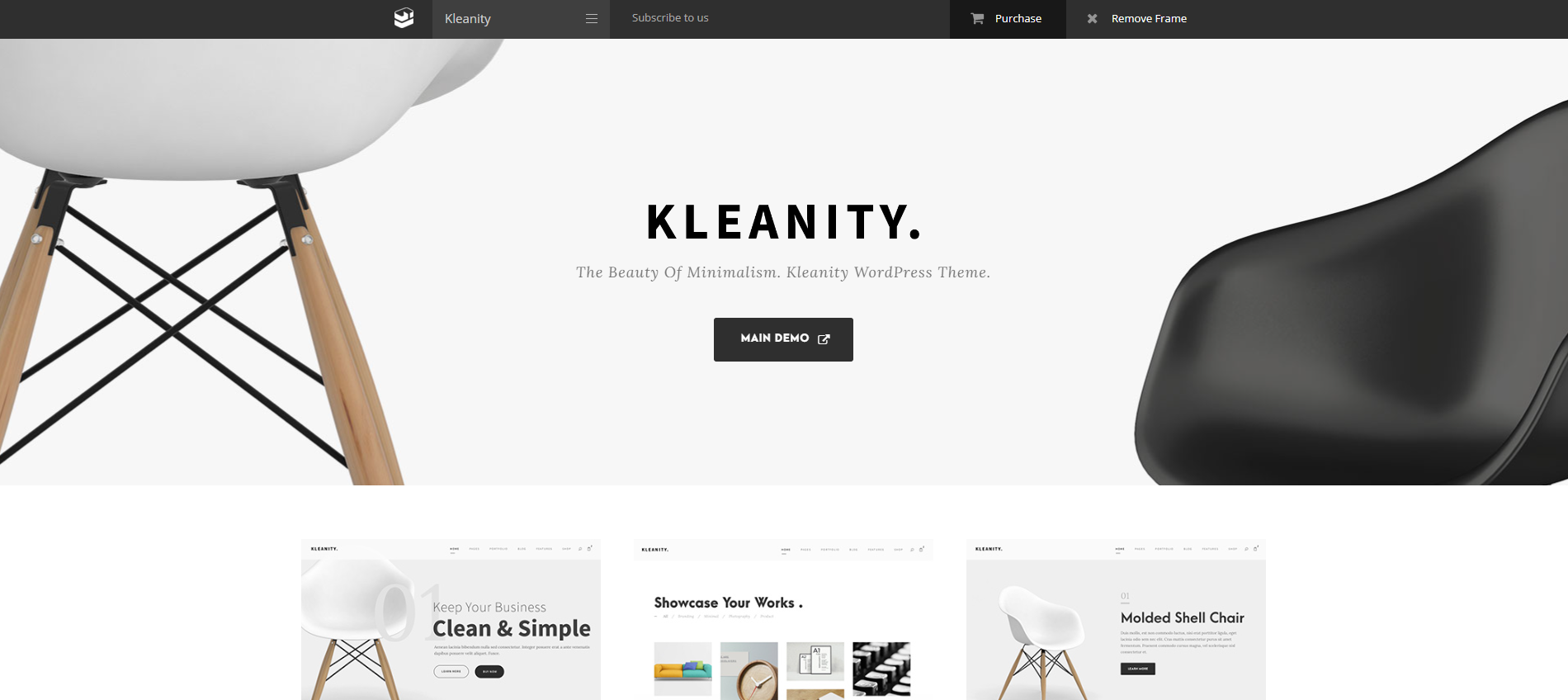 From ThemeForest, Kleanity provides a simple design with flexible and practical features. You can adapt this theme for online stores, IT services, or blogs by exploring nine different demos. In addition, you can customize the layout without impacting SEO optimization and site functionality.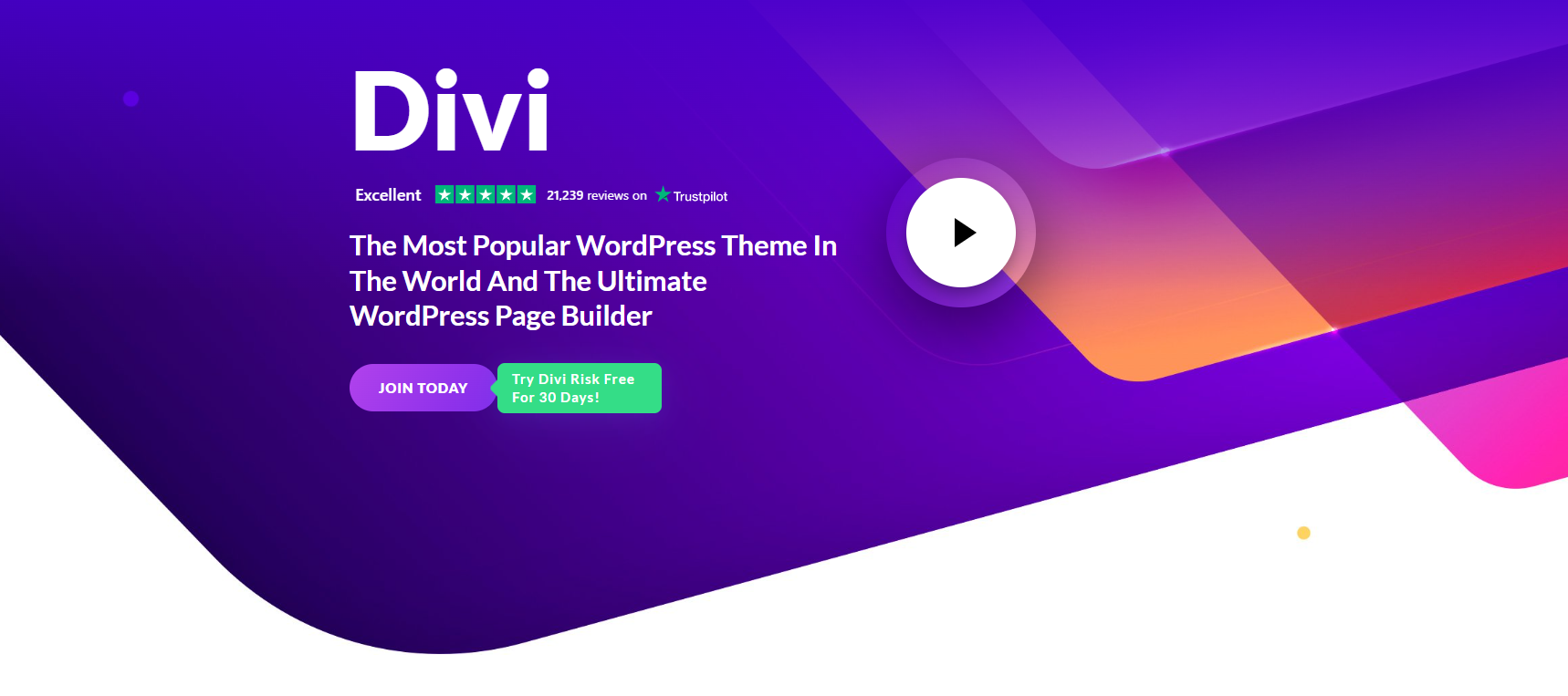 Divi is a sophisticated and elegant layout you can customize with different features. You can play with different fonts and CTAs to make your home page unique and responsive at the same time. Whether you are building a food business, a blog, or a consulting agency, you have infinite options on this template to guide visitors through services and content.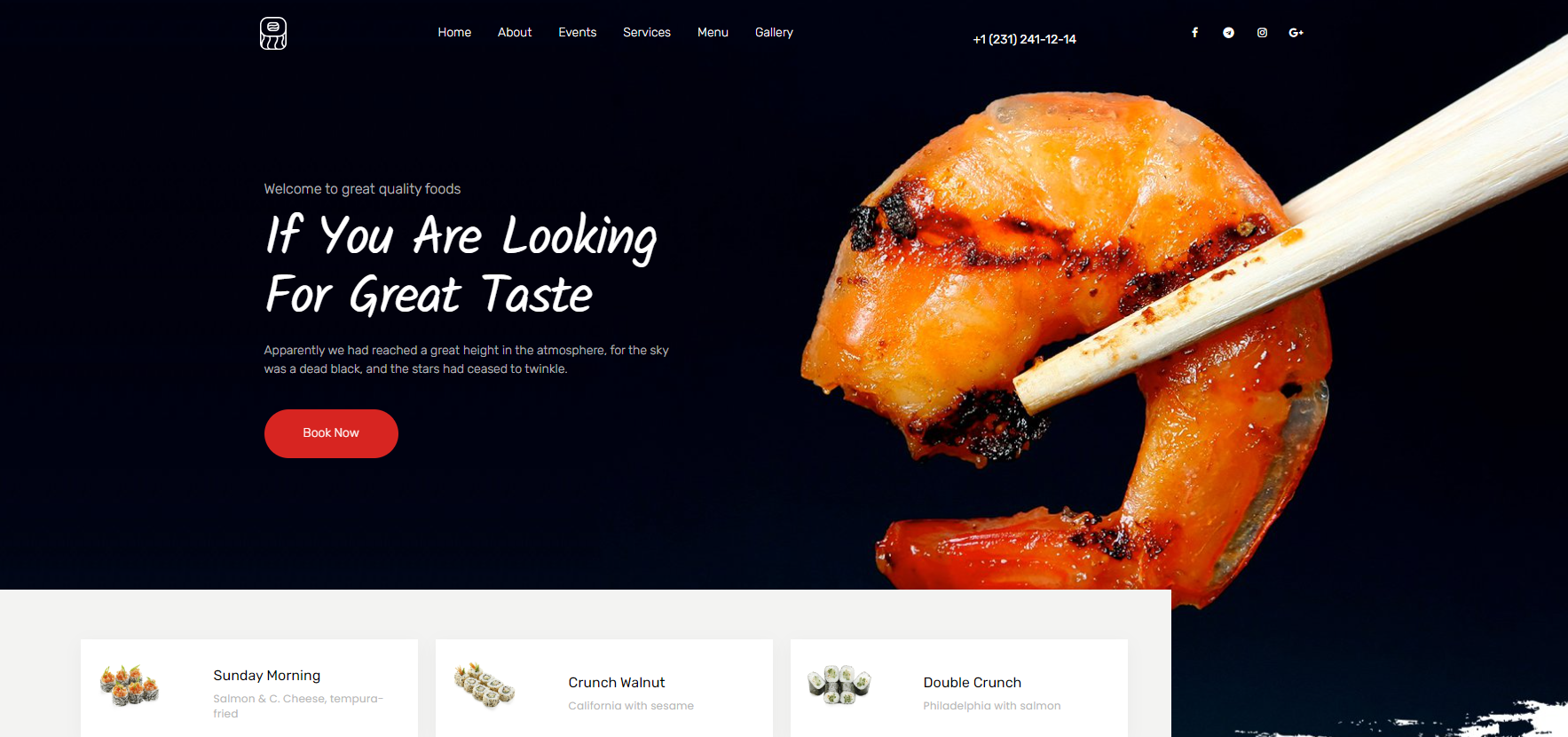 One of the best options for restaurants, cafes, and caterers is European Cuisine. This simple template from TemplateMonster is responsive and ideal for showing pictures of food and events. In addition, the clean layout allows you to include menus, reservations, contact info, schedule, and social media integrations on the website page.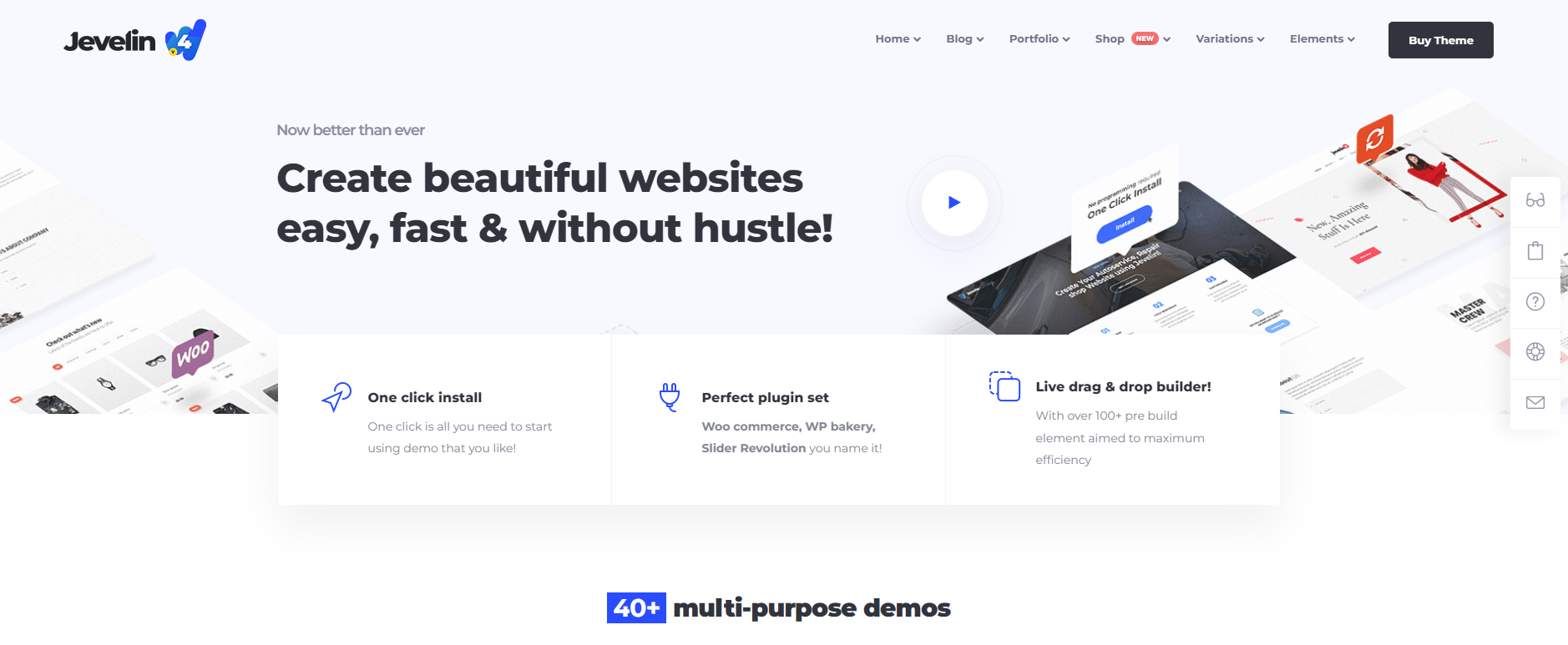 Jevelin is an ideal template for those who like simple and effective layouts. You can start with pre-made demos to customize each feature based on needs and tastes. In addition, it provides features like WPBakery drag/drop page builder, WooCommerce, Contact Form 7, Slider Revolution, and other custom-made shortcodes.
Shapely is one of the most accessible templates to use and maintain over time. If you need a simple yet professional solution, this template is reliable for building an effective webpage to improve over time.
To Wrap Up
To conclude, choosing a simple website template isn't an impossible mission. But you need to know exactly what you want for the website and the available budget and be aware of your skillset. You can play with different templates and improve your desired feature if you have an in-house designer or developer. However, if you are starting or are on your own, most of these templates give you professional and effective results that can help you grow online authority and convert leads. So, don't waste time and pick a simple but effective website template for your business!