Any marketer knows how important it is to create a unique and most importantly effective logo that won't be ranked as one of the worst logos. What's more, it must be up-to-date. To ensure this, one should follow logo design trends. Designers consider past trends and tend to push the envelope. In 2019, a premium was placed on color, story completeness, and experiments.
Nowadays, 9 main trends can be distinguished in the field of logo design which should be followed so that not to end up with bad logos:
bright colors have been one of the leading trends in graphic design over the past few years and by now;
multi-color gradients are also one of the trends used by many famous designers today to build a strong brand for cool companies;
metallic logos are hardly a novelty. However, it was in 2019 that they took a quantum leap. Besides, they are primarily associated with top-class and high-quality things, so the metallic effect can become a zest of any design and prevent one from getting into the Top of the worst logos;
geometric figures + originality are a perfect combination for logo design. After all, logos should be symbolic, otherwise, they are bad logos. And what is a better way to convey the meaning than geometry? At the same time, it was rarefied with bright colors, mentioned above, and softer shapes in 2019;
minimalistic illustrations. In recent years, minimalism has been one of the most popular trends since, thanks to it, logos are simple and clear, but not boring. Many companies and designers prefer this style. In addition, such simplified logos are easily combined with any type of marketing material. If you also combine minimalism with geometry, you'll get splendid conceptual logos which will never be included in a list of worst logos;
minimalist typography. We've already noted that illustrations feature minimalism, but it's smoothly becoming a characteristic of typography, as well. Typographic logos are created using letters or brand names, and they often include the full commercial name;
creative logos always remain on-trend since they attract attention and shock in a good way. They are specially developed creative, unique and recognizable;
an illustration replacing a part of a word or some words is another latest trend in the field of logo design. Creative logos often include illustrations to replace a part of a word. In most cases, it will be a letter or two. Certainly, the illustration replacing a letter should remind us of the letter itself and still make good sense, otherwise, it'll be another example of bad logos;
artistic logos and illustrations. Many designers are genuine artists deep inside. How amazing this is that in 2019, they can safely express their artistic views in logos, as this is one of the trends of the year.
Naturally, large brands, whose logos are recognizable and popular, are sometimes reluctant to change them, but this is a wrong decision which might result in becoming already bad logos. One should adjust to the demands of times so that to always remain on-trend. The logo should not necessarily be completely changed. Rebranding is what will make your logo more modern and effective with small changes.
Bright and colorful logos with modern design significantly expand the opportunities of brands. Minimalistic and simplified logos are meant for those who want to stay repressed but still impress with elegant styles. Typography in various forms and creative illustrations bringing a special artistic atmosphere to the overall logo design. Don't be afraid of moving with the times, not missing a chance to develop. Remaining behindhand with the world, your logo will be likely to get into a top of bad logos.
5 unique and effective logos
1. Fish food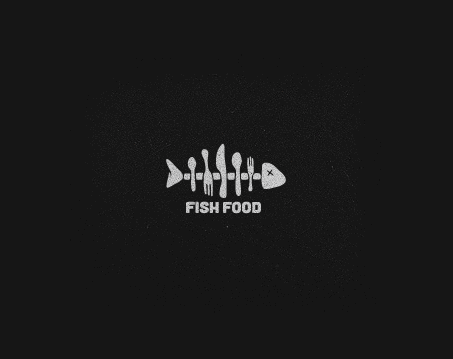 This logo is a prime example of a unique and catchy design. It is created by the latest techniques that worked well in favor of the company. This is how artistic logos should look like in 2019 not to be ranked as bad logos.
2. Loveclip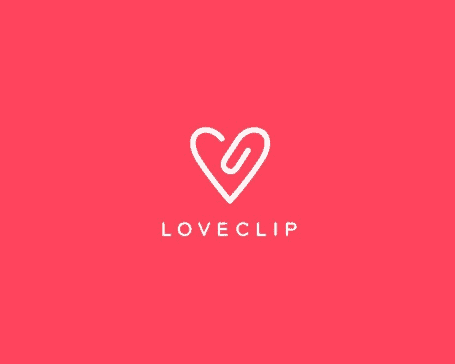 This is a creative logo in a minimalistic style, rather relevant in 2019. By cutting away all the fat and bloat, using the actual color and a little imagination, the designer managed to create a true masterpiece, which definitely cannot be referred to the top of the worst logos.
3. Fence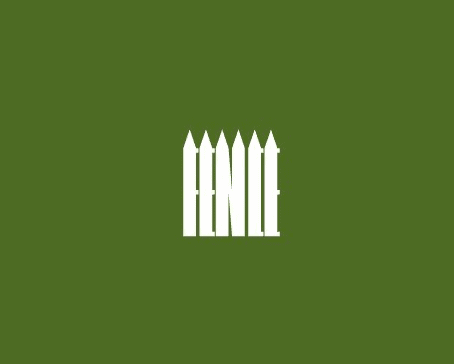 We've told you how cool logos with the illustration replacing a part of a word look. Now, have a look at this logo, where the whole word is an illustration. A great idea! It was worth choosing a proper font for the limited liability company to get an excellent logo which is far from getting into the list of bad logos.
4. Giant Owl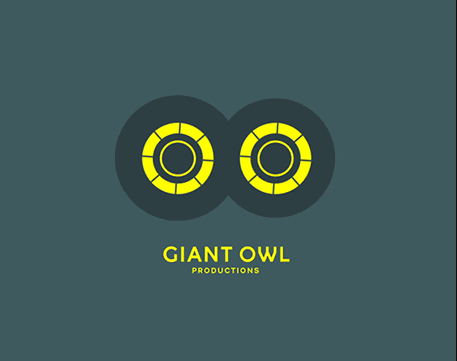 The London-based production company, engaged in TV programs creation, has received a creative, animated logo that cannot be referred to a list of bad logos. The illustrations, bright color schemes, and a beautiful font are perfectly combined in it.
5. Turn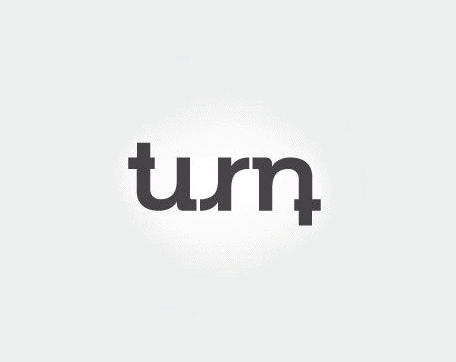 Nowadays, minimalistic typographic logos are very relevant. On top of that, if they are made with such a creative approach, they will definitely attract much attention. This logo, designed by Marco Garcia, definitely deserves a place in any TOP, not of the worst logos, but rather of the best ones.
40 worst logos
Now we suggest that you look carefully at the list of 40 worst logos so that you know what is not worth doing not to end up with bad logos:
1. NYC Taxi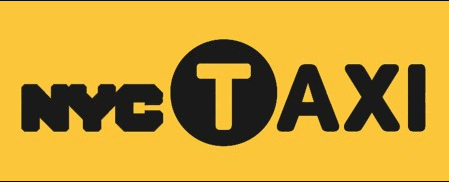 Taking into account that New York is one of the world's cultural centers with an outstanding artistic and design community, it's hard to imagine why they chose such a bad logo for their taxi company. The first place in the Top of worst logos.
2. Kraft Foods

A literally bright example of bad logos. Why those tasteless flowers? After all, Kraft Foods is gonna hold no carnival. What's more, the small red font under the title looks completely incongruous.
3. Bing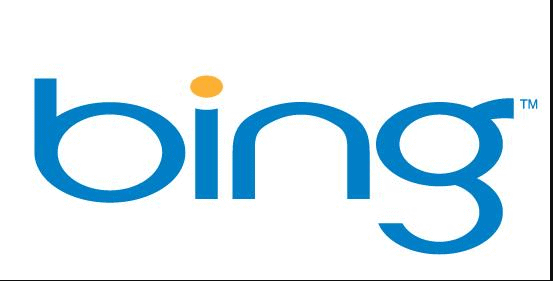 This Microsoft's logo is completely unattractive. This is one of boring, ill-favored, and simply bad logos. A good thing is that the company has taken the trends on board and replaced it with a more pleasing look by now.
4. A-Style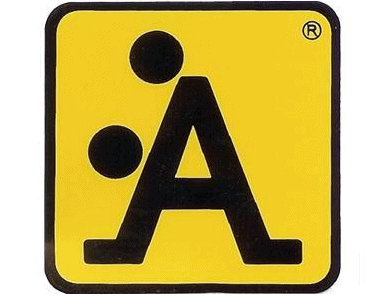 Believe it or not, this logo had appeared long before the products under the A-Style brand were launched. It gets fantasy hyped up (if putting it so mildly is acceptable) and has gained worldwide attention, in addition to the place in the list of the worst logos. Nevertheless, this is probably what the creators strived for, except for the latter.
5. Locum
Locum is a Swedish property management company, but judging by such a bad logo, not even close. Could they not know what "cum" actually means in English? No doubt, this is a clear example of what is worth doing to be ranked as one of the worst logos.
6. Verizon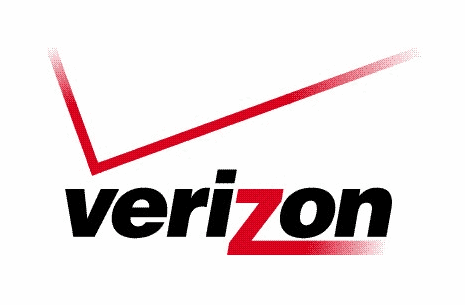 This is the logo of a major telecommunication company. At the same time, what users would see is a bad logo with a red, little-understood V-shaped antenna and incurious text.
7. NSW Government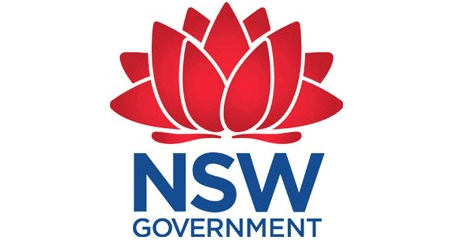 The New South Wales state government contributed several thousand dollars to the creation of a logo with the symbol of this Australian state, namely the waratah flower. However, they got something resembling the Indian lotus as the result. It is still being discussed today as one of the bad logos.
8. MSN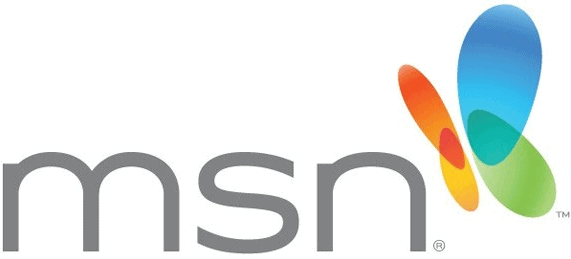 Despite even a bright butterfly, this logo didn't induce much emotion. Today, the company has decolorized it and changed the font. Thus, they've created a much more distinctive logo, but still recognizable.
9. Comprehensive Health Care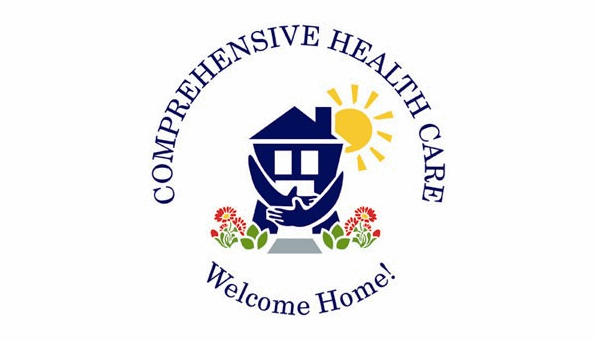 No doubt, the designers of the logo didn't intend to "undress" the health care complex building, but this is what they ended up having created a logo that fits to the top of bad logos. What a shame to appear "naked" in front of such an audience!
10. London Olympics 2012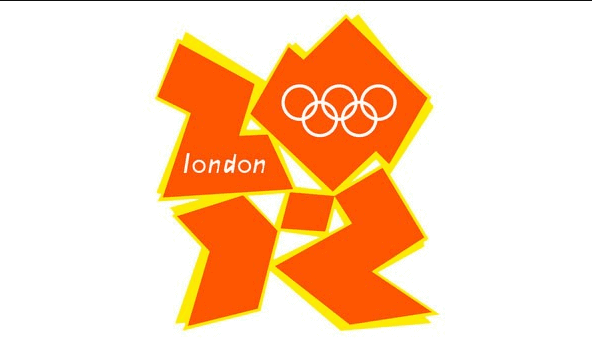 This logo costs the earth. Nevertheless, it has been included in almost all ratings of the worst logos worldwide. Everyone sees something different in it. However, what we've noticed is someone sitting at their computer and apparently developing a new logo which, hopefully, will not be ranked as one of the bad logos.
11. PathMark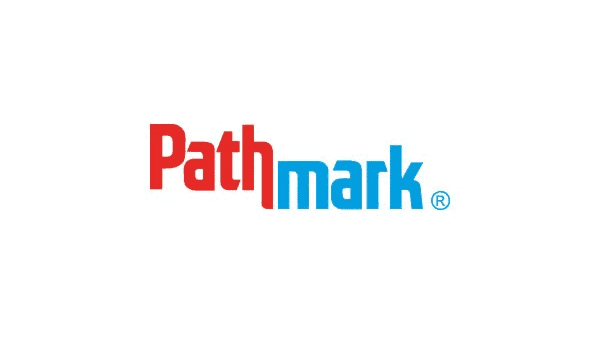 Their food may be delicious, but the logo is just horrible. What's its message? And who chose those terrible fonts? The unclear points led them to the Top of the worst logos.
12. Aldershot & Farnborough Twins & Triplets Club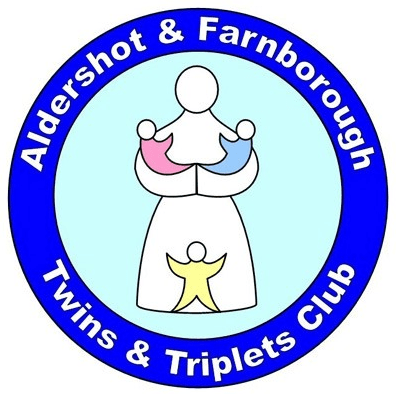 This Top of bad logos contains one of the community of twins and triplets. However, the third child is doubtlessly placed in the wrong place on the logo. The creators themselves don't see the inappropriateness of this image, do they?
13. Pepsi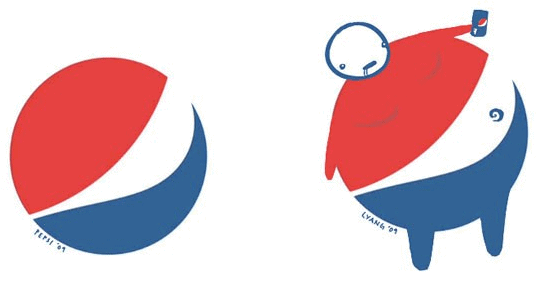 No doubt, the Pepsi logo is one of the most recognizable all over the world, but this fact doesn't make it cool. The manufacturer seems to immediately alert you at once to the consequences of drinking too much soda.
14. Bureau of Health Promotions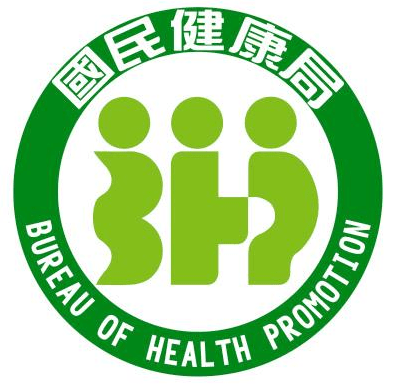 A very unusual logo was chosen for this bureau of health promotion. By looking at it, it doesn't become clear at once what kind of health they are going to strengthen. Or is it what the creators actually planned?
15. GAP 2010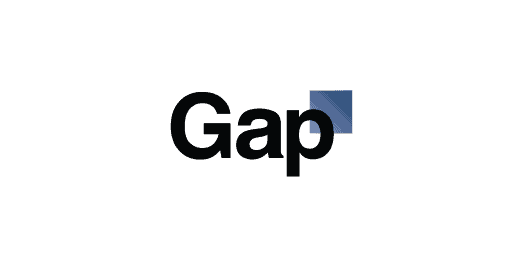 Once, GAP decided to completely change its logo turning it into something stylish and modern. Unfortunately, this decision resulted in a mediocre logo of a company that can be easily come across in any supermarket. Plus, the logo is regarded as one of the bad logos.
16. ENDRUN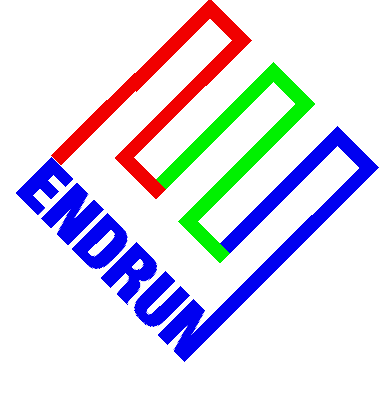 This logo was designed by Paul Rand, a famous designer. But even celebrities can screw up, as we can see.
17. American Pediatric Center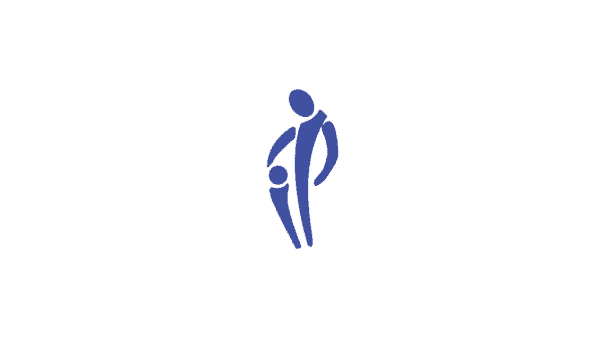 The American Pediatric Center hardly planned to get into this TOP of bad logos, and even more so with such a message. Still, what the developers and those who approved this logo were thinking of is a difficult-to-answer question.
18. Office of Government Commerce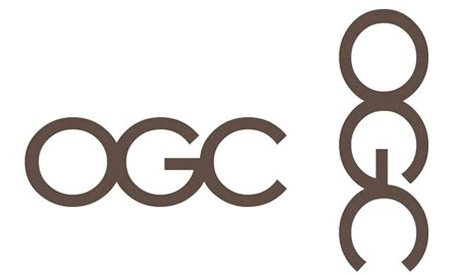 A government organization, the Office of Government Commerce (OGC), is also included in our not so pleasant TOP of the worst logos.
19. Dough Boys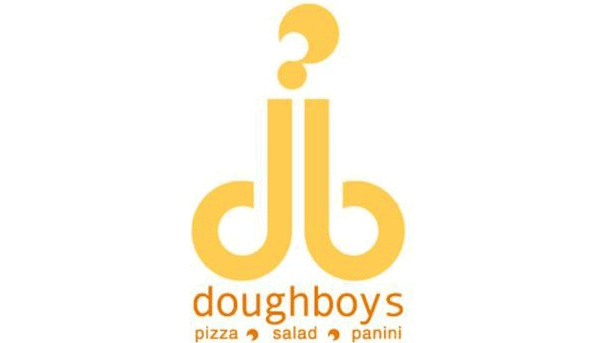 Did they really expect such a bad logo to make customers buy more their food? Far from everyone will want to eat after looking at it. We've decided rather to include it into the Top of the worst logos.
20. Kudawara Pharmacy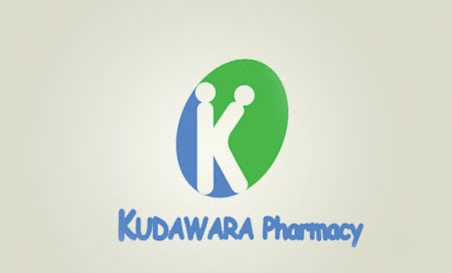 A rather provocative logo for a drugstore. As a matter of curiosity, what do they offer there? There are might be special promotions.
21. Clinica Dental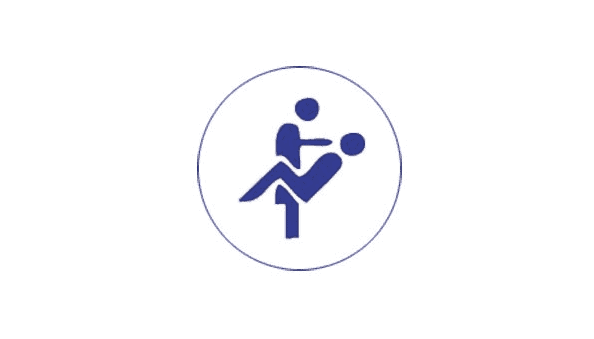 This logo provides a clear allusion to what is waiting for you in the dental clinic except for just a standard oral hygiene procedure. A very striking example of the disappointing use of illustrations, resulting in a bad logo.
22. Hilton Worldwide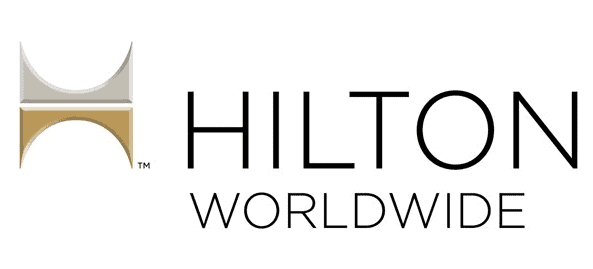 The creators of this logo probably have never heard of adjustment. Hardly anyone considers such a slanting in the logo design palatable.
23. The Detail Doctor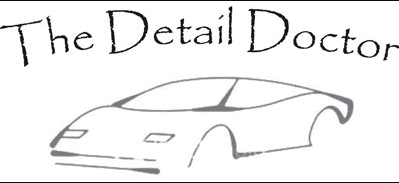 This doctor scarcely knows that even small details do matter. Judging by the sketch of this car, he neglects even the big ones.
24. Portland Trail Blazers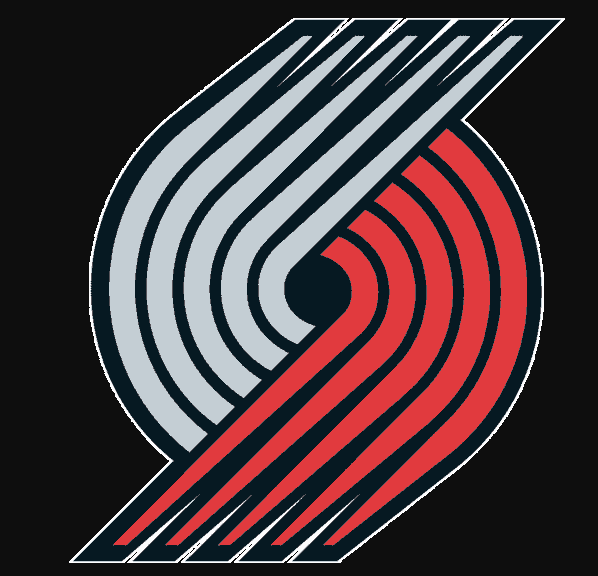 Does this logo look like a blazer? The creators seem to have overplayed their hand and not to distinguish themselves by originality. The result is a place in the Top bad logos.
25. Mont-Sat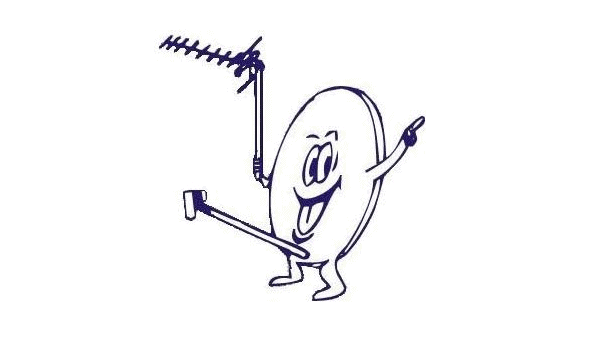 If you think it looks like… Apparently, so it is, because we think so, too. It seems only the creators themselves don't think so.
26. KIDS EXCHANGE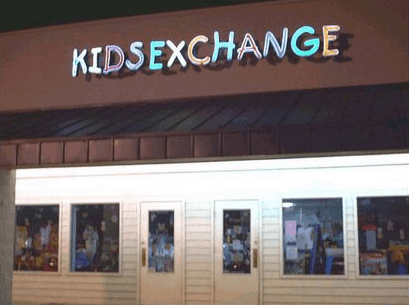 Kids exchange just strikes with its logo. Do you think parents are willing to let their children take that step? Or haven't the creators ever heard of gaps?
27. Catholic Church's Archdiocesan Youth Commission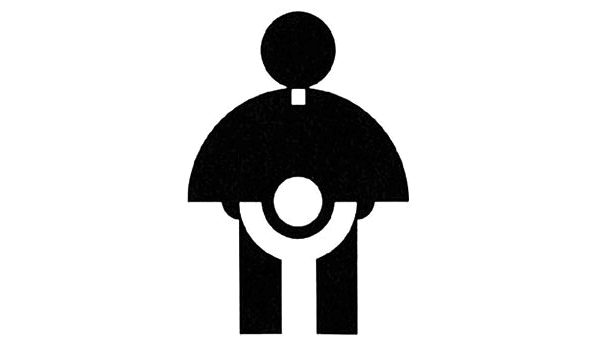 The Catholic Church's Archdiocesan Youth Commission hardly hints at the stereotypes associated with the attitude of ministers to young children with its logo. But the creators clearly missed out.
28. The Computer Doctors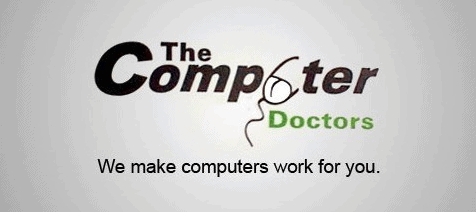 It is a scary thought about what these computer doctors may do to your computer. This logo hardly can be included in any other list, except for our top of bad logos.
29. Institute of Oriental Studies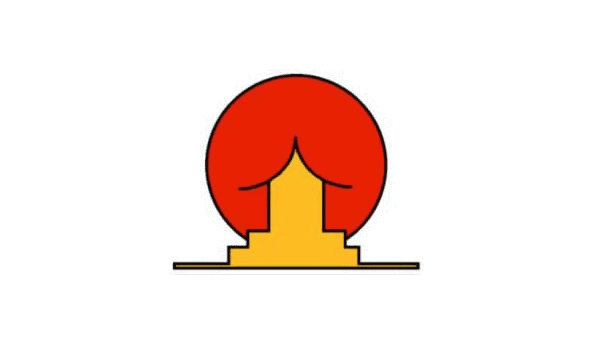 Experts in the East may regard this logo from the other side, but ordinary people most likely don't associate this image with the knowledge of Eastern culture.
30. The Cleveland Browns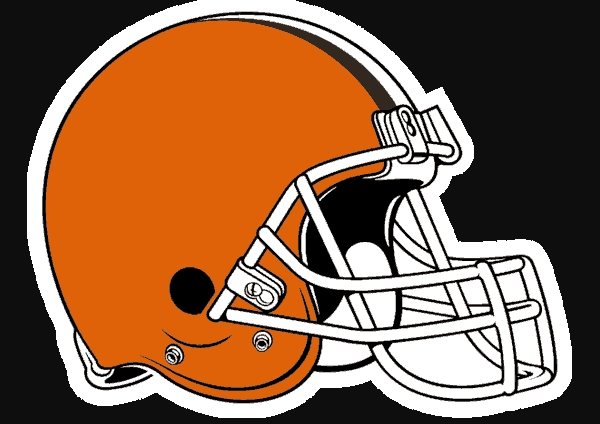 How could one think that an image of a standard helmet would become a successful logo for a cool team? Maybe they're not so cool, just like this logo is.
31. Kostelecke Uzeniny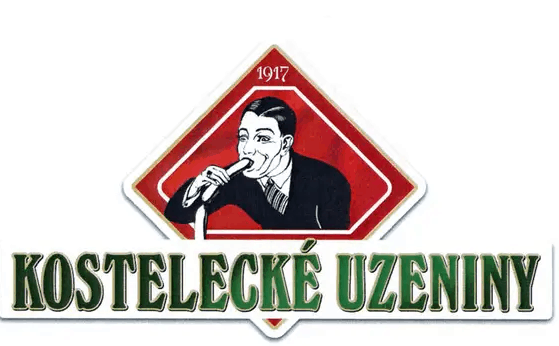 One of the largest sausage producers in the Czech Republic has clearly overdone the expression of love for their products. This logo rather depicts a person far from eating sausages.
32. Sherwin Williams'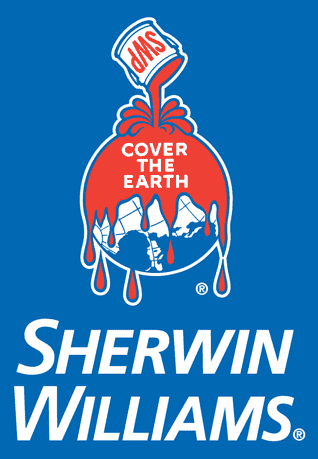 Over the years, the Sherwin Williams' logo has been demonstrating the world being covered with an ominous blood-red paint. This idea is not to everyone's liking.
33. Maple syrup straight from the tap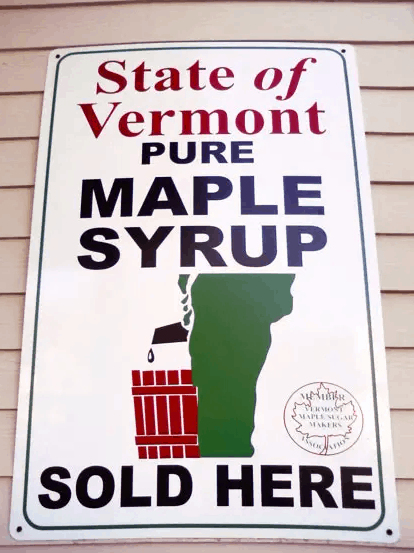 In Vermont, they decided that the Canadian fame of maple syrup should have been surpassed long ago. Thus, they offered people the syrup directly from the tree. However, this illustration looks not mouth-watering enough, putting it mildly.
34. Seattle's Best Coffee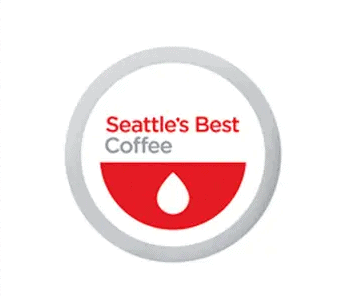 This logo of the Starbucks subsidiary company drew controversy. Some perceive it as a smiley-face emoji with its tongue out, others – as bloody coffee. Whatever you see, it's still charmless.
35. Cats wear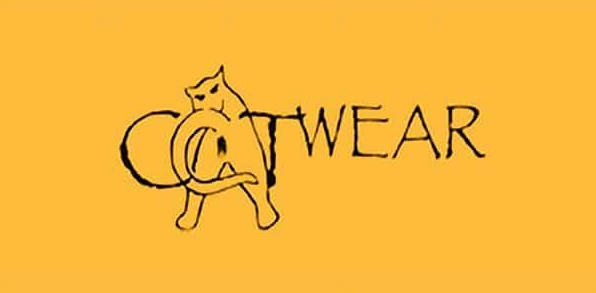 The company's motto is "Clothing for independent women". Well, using a cat could be appropriate for this brand, if they did not show it with such a "bizarre" back to us.
36. Junior Jazz Dance Classes

The owners of the dance studio might have wanted to attract more boys to the classes with their logo. It's difficult to explain it any other way.
37. Mama's baking
Sorry for the awkward question, but are you advertising baking or the hot mama-san? Сhildren will hardly pay attention to this bad logo.
38. Mega Flicks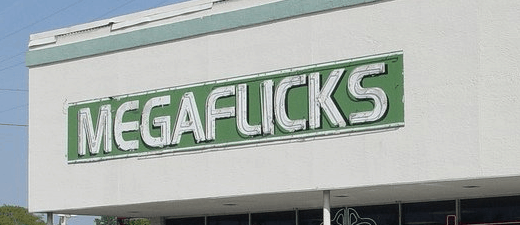 Here's a clear example demonstrating the importance of minding fonts. The thing is that it's not enough just to attract attention and make everyone laugh. In this case, two letters just merged, but the result, alack, brings no joy.
39. Massage parlor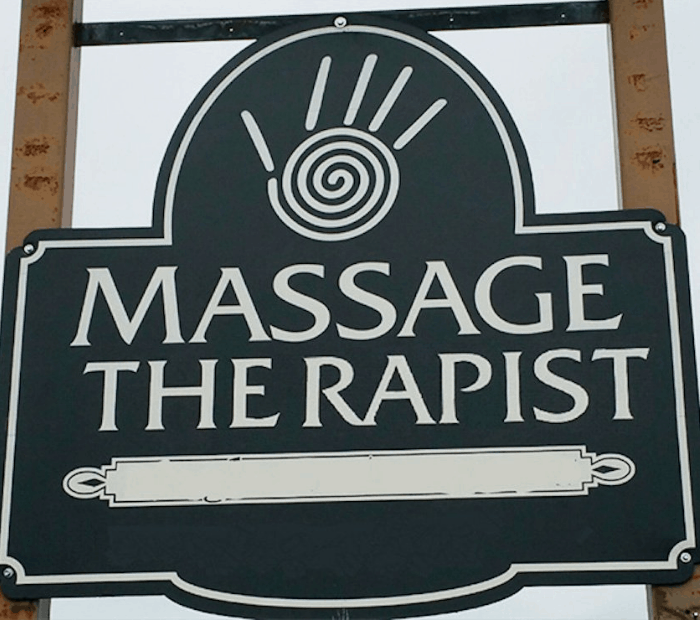 This massage therapist no more needs to be told about the significance of minding the proper fonts and the presence or absence (as in this case) of spaces between letters.
40. Khabarovsk airport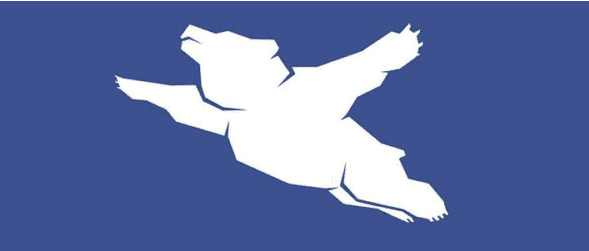 This Top 40 bad logos list ends up with the logo that seems to have been created by woozy designers. Or we just know nothing about bears.
Conclusion
As you have seen for yourself by the examples in the Top 40 bad logos, it is very important to follow the trends in logo design. It is the logo that should become the face of your company. There's hardly anyone planning their "face" to be made fun of or added to the Tops of the worst logos. In 2019, it is important to adhere to minimalism and simplified forms, use beautiful color schemes, and mind typography in its various forms. On top of that, creative illustrations remain relevant, as always. The main thing is not to overdo it.