An overview of the TOP 35 companies creating web designs is a logical continuation of the articles dedicated to UI/UX. In this article, you will see what the websites of great design studios look like. Of course, many members of this list used great creativity so some screenshots may seem quite unusual.
When developing your style, finding a balance between a classic and understandable user design and something new, fresh, and original is critical. Don't be afraid to experiment! Now, let's end with an introductory word and go to the websites of various design studios.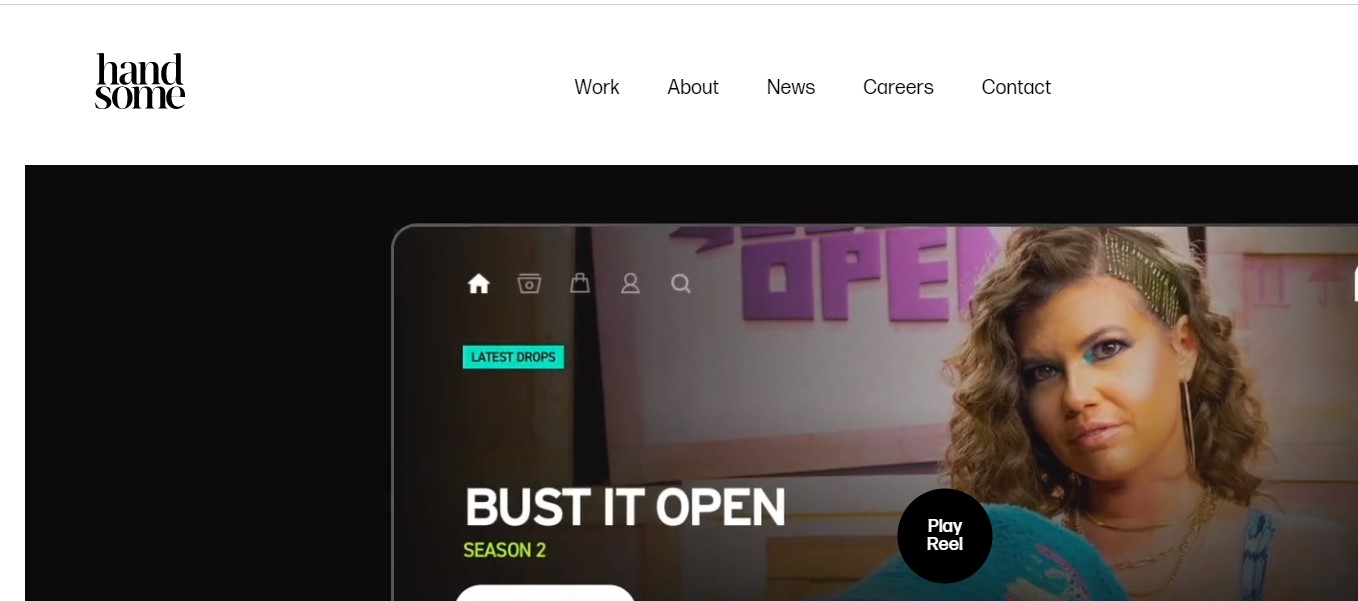 Handsome is a holistic design agency from Austin, Texas. The company provides various design-related services, from research to photo/video shooting and VR. This studio has worked with well-known brands such as Nickelodeon, Audi, FedEx, and others.
As to the design of their website, calm dark tones prevail. A user will see a list of successful cases on the main page. Each of them has its special style. Images and animation are also very eye-catching.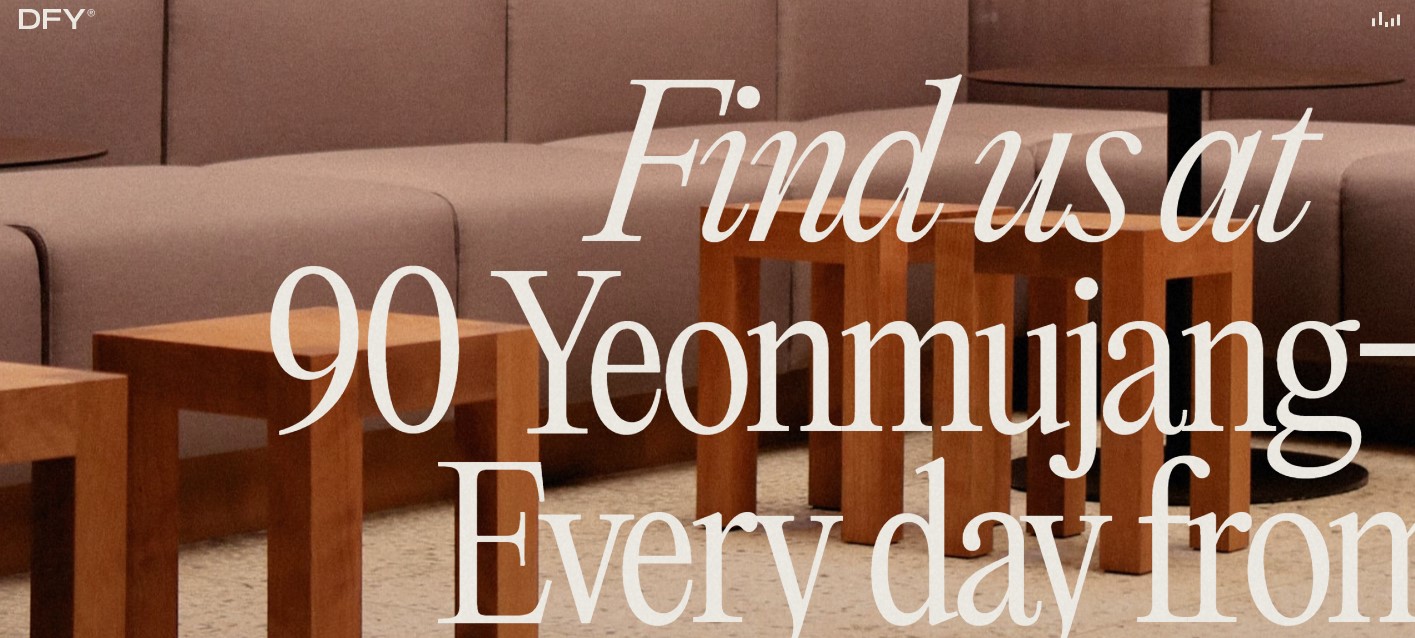 D.FY is a design studio with offices in Seoul and Tokyo. They mainly work with strategy development, marketing, and production and complete many design-related tasks. In addition, the company provided various services for Samsung, AKI, POOQ, etc.
The design of their website has vivid transitions and animations. The main page is divided into several scrolls, each of which presents a certain project. The navigation between the pages and the non-linear placement of content blocks are also very interesting. Users immediately see some links to the important pages.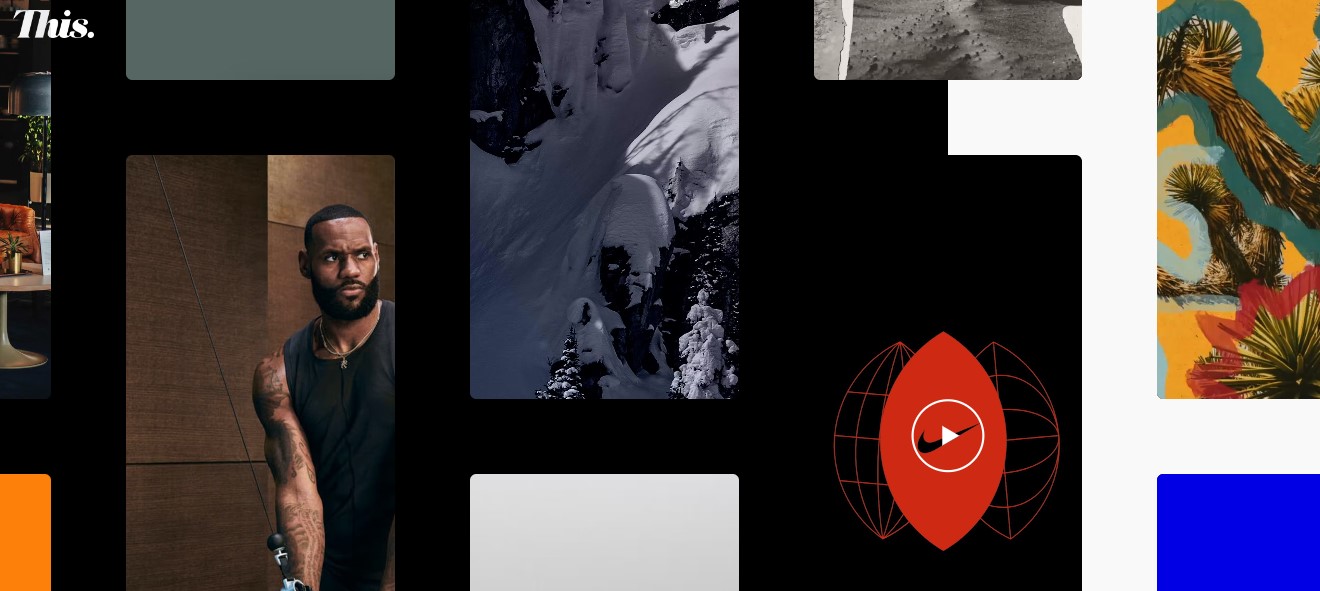 This creative agency is from Portland, Oregon (sorry for the play upon words). It provides such services as banding, marketing strategy development, UX, and others. This company has a special focus on ecological projects. In their portfolio, you will see Xmas (a cartographic project) and Bonsai Mirai (a project for the American school of bonsai art).
They have a unique website, both from a technical and stylistic perspective. The images and videos on the pages look very realistic, rich, and detailed. A peculiar website structure is also of interest. Additionally, we want to draw your attention to the selection of fonts and colors that complement each other well. The bright color palette makes the image and text look distinct without an unpleasant contrast.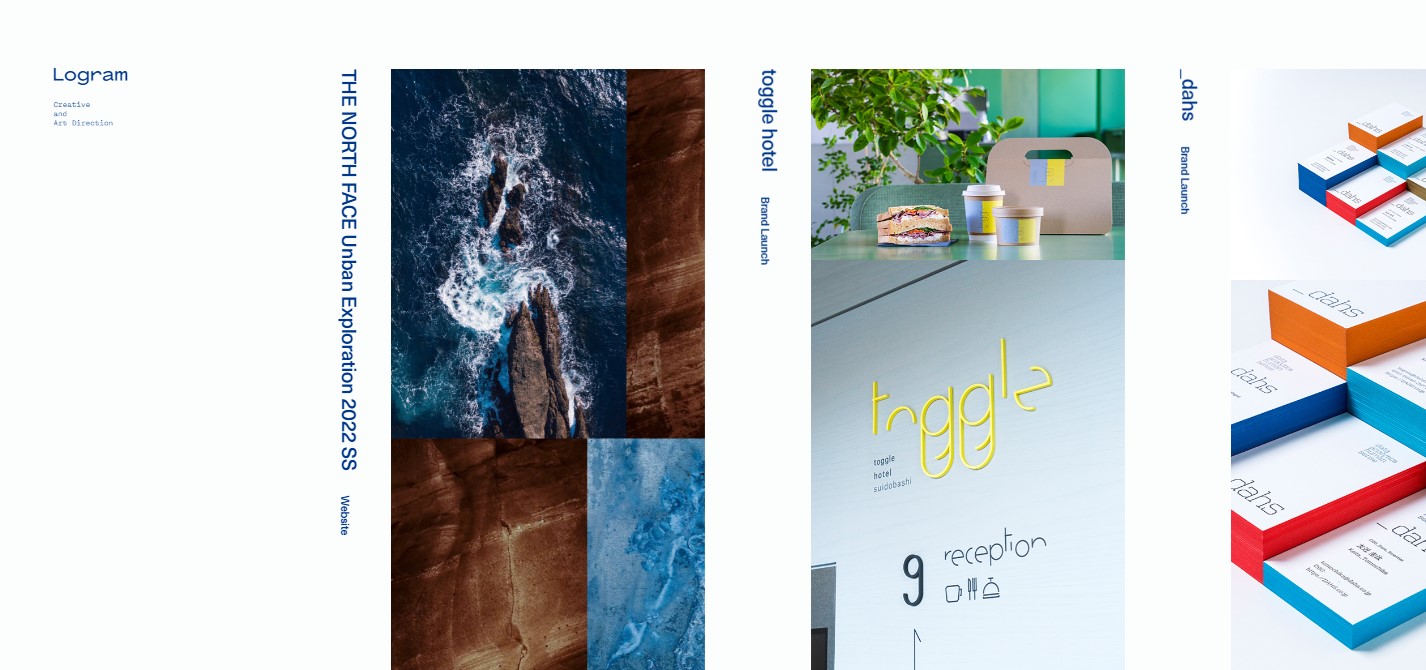 Logram / to design is a branding agency located in Tokyo, Japan. This studio specializes in branding, web design, and creative solutions. Among their clients, there are Starbucks, merci beaucoup, and NewYorker.
The design of their website is unique. It has many content blocks in different directions, various font sizes, and Japanese characters next to English. The selection of colors is also very strange – the constant alternation of dim and acid shades is a bit confusing. Finally, pay special attention to the website navigation. The placement of links, text, images and other elements that take you to the rest of the pages is unusual. On the one hand, this demonstrates the team's creativity but, on the other, prevents visitors from using the website intuitively.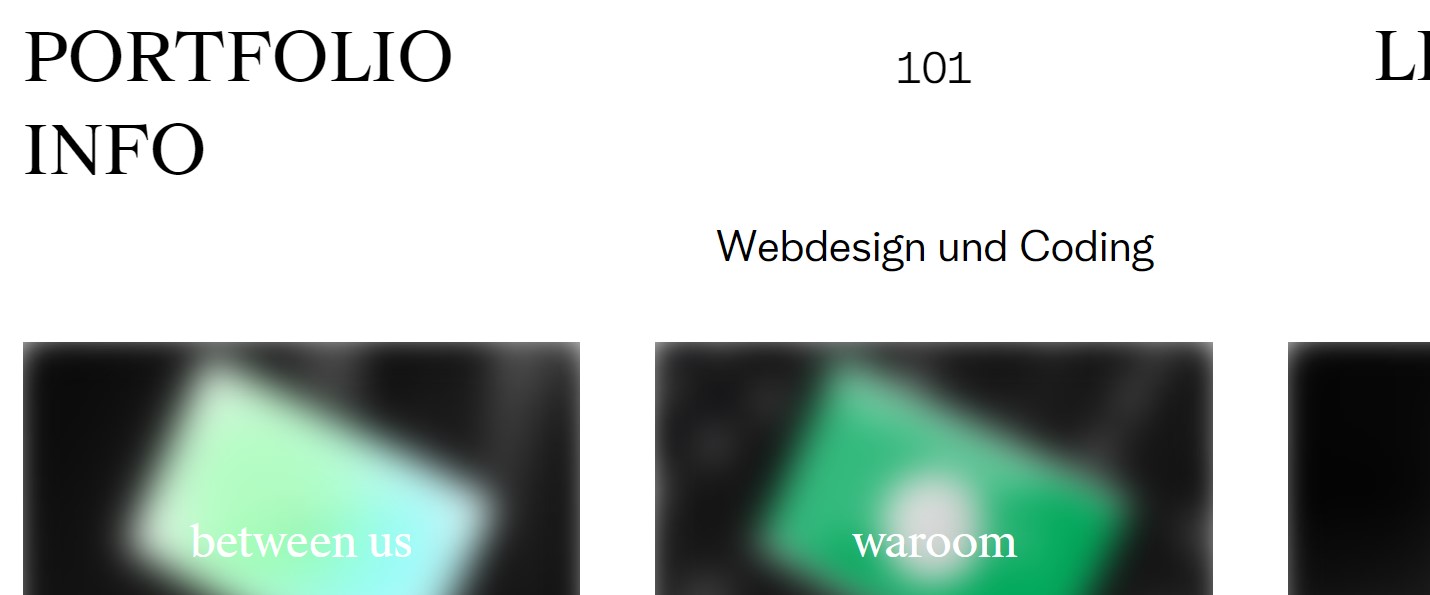 This Austrian agency codes and designs. Their portfolio has many projects associated mainly with design, content (including video), and development.
The website of 101 studio is very unusual and has numerous interactive elements. You will be asked to click, scroll, or do other actions to view something on most pages. Thanks to this solution, a great part of the content dynamically changes. There is also an interesting hook. It blacks out if you don't interact with the page for some time. To continue working, you will have to erase the black color with your mouse.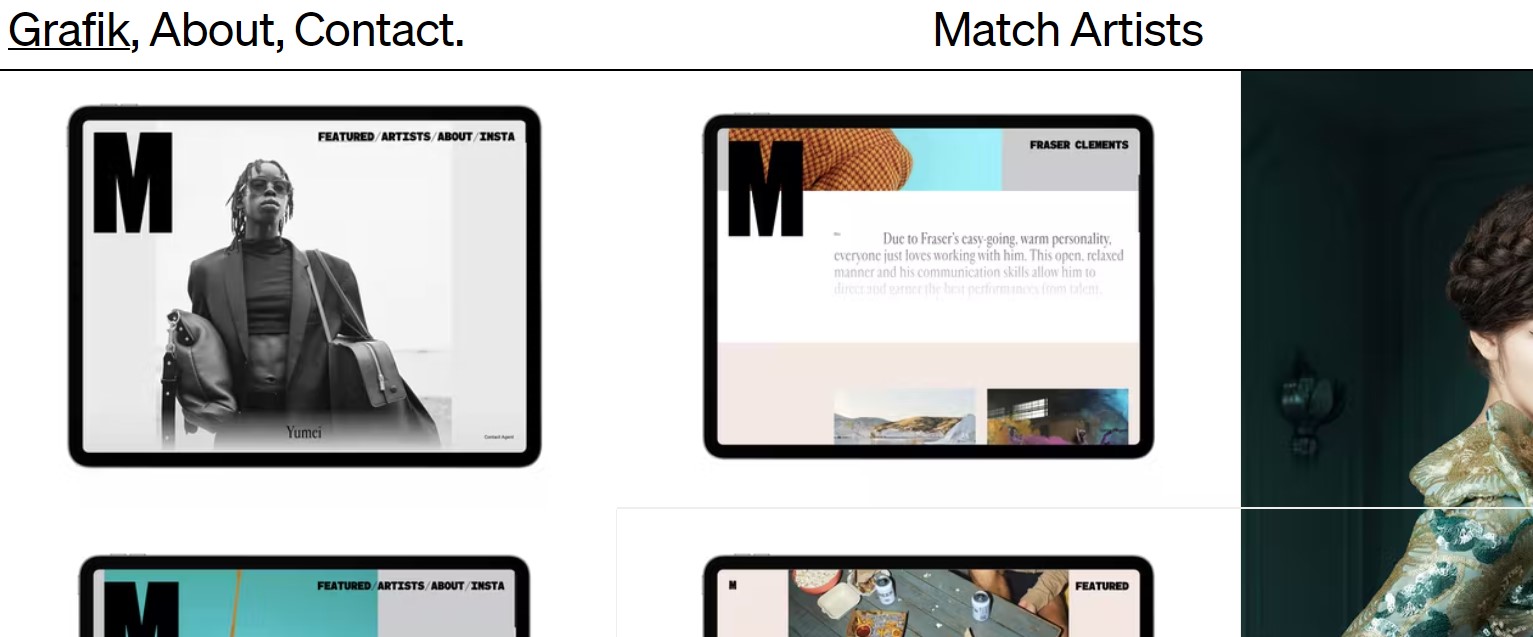 Grafik is a small stylish studio from Wellington, New Zealand. They mainly specialize in unconventional web design solutions that have won them numerous awards. Among their successful projects, it's worth listing Public Library, Patchwork, and Miles Calder.
The website of the studio is notable for its bright and peculiar design. Grafik's specialties include large font sizes, rich colors, and an unusual placement of content blocks. We should also note the unique navigation on this site.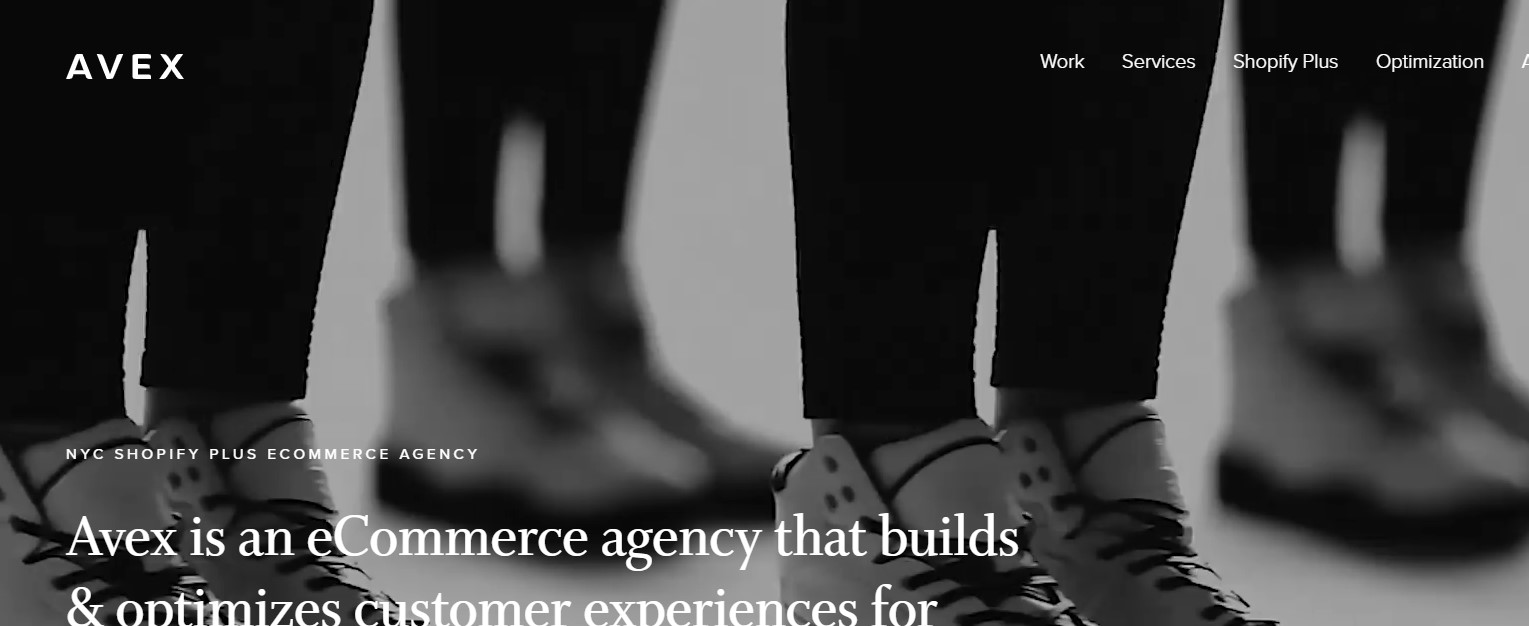 Avex is a New York agency that creates amazing web designs and provides digital marketing services and e-commerce solutions. This studio has made websites for Cantor Fitzgerald, KITH, and others.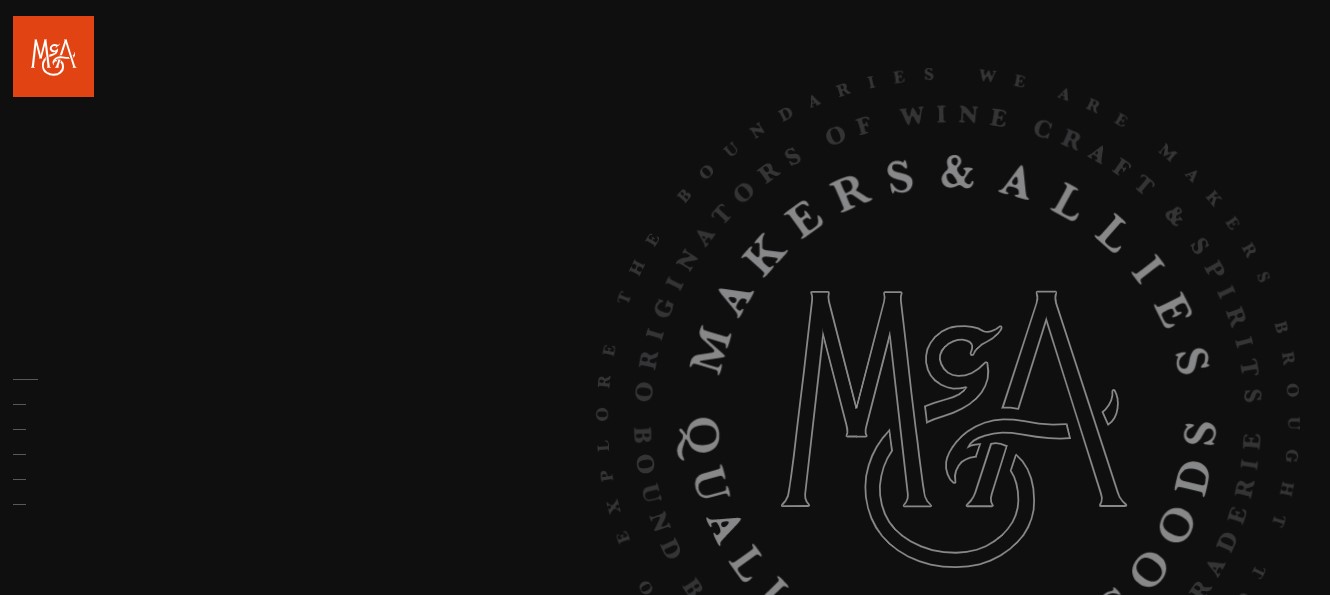 Makers & Allies is an award-winning branding and design studio in San Luis Obispo, California. This agency has a peculiar feature. It only works with alcoholic beverage companies. Makers & Allies specializes in branding, packaging design, digital, etc. The company can be proud of its numerous projects, including Essentially Geared, Mahana Estates, The Fableist, Michael David Winery, etc.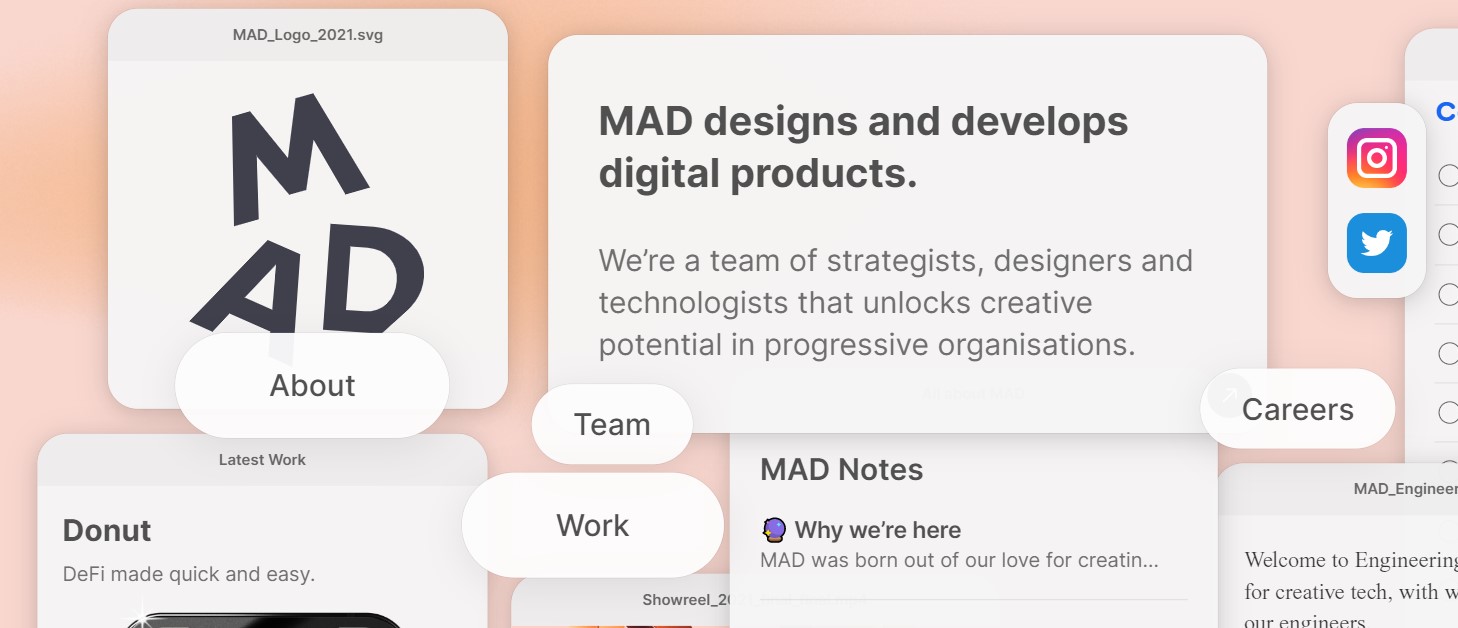 Mad is a German design agency with the main office in Berlin. The company has existed for over ten years and largely provides analytics, UX, design, prototyping, and branding services. The agency worked with brands such as Circula, Holvi, Daily Deal, and others.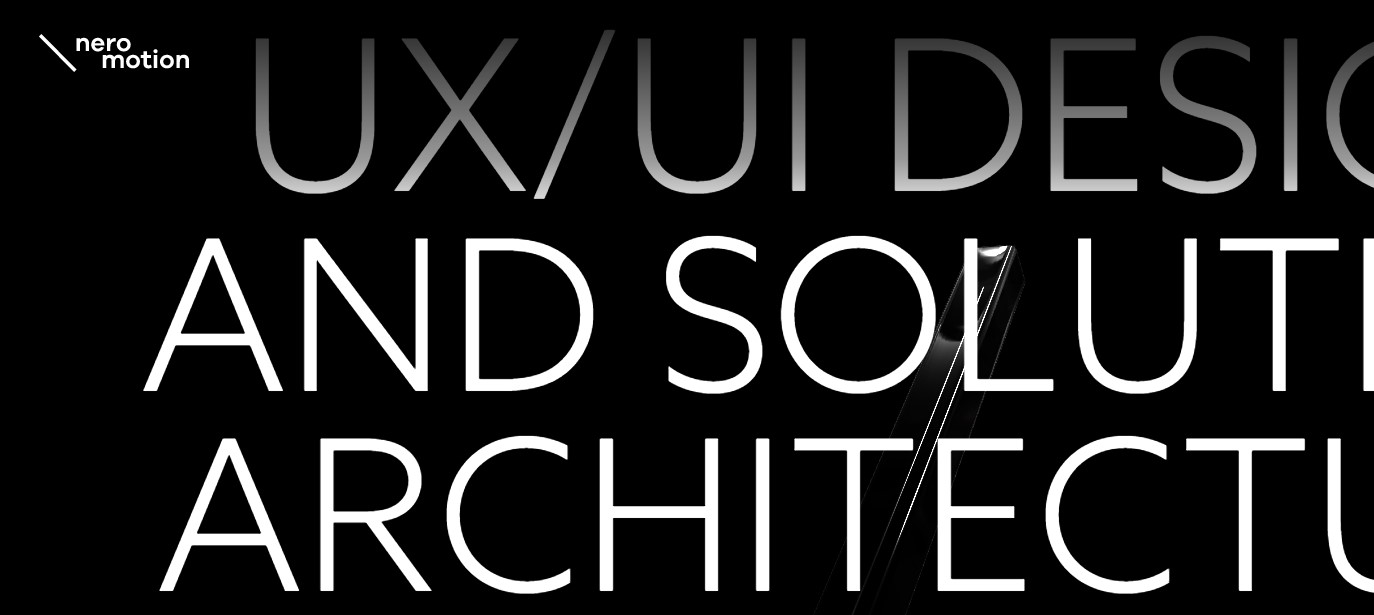 Nero Motion is an Auckland (New Zealand) digital agency. This company develops and designs websites and creates banners, UX, and marketing strategies. Their portfolio demonstrates cooperation with such customers as ORIGIN, Citroën New Zealand, Him it, and others.
The well-matched contrasts help to highlight the text blocks across the whole website. The background on the page of a case very often corresponds to the color of a certain brand. The resource has high-quality images and graphics. It's intuitive and user-friendly.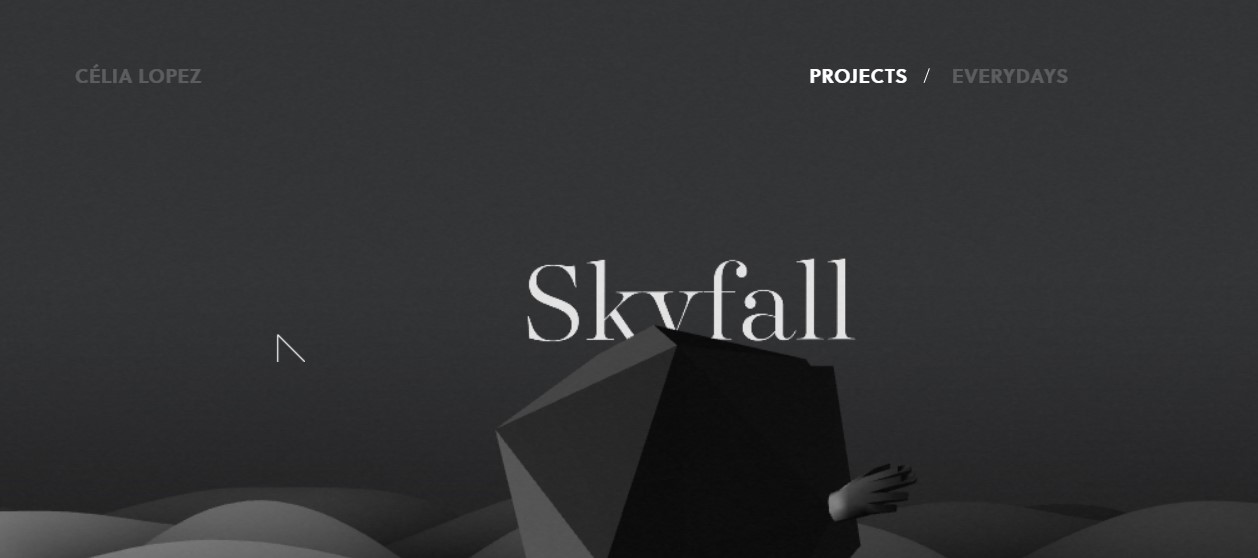 This position in our TOP is unique since Célia LOPEZ is a website created by a junior designer specializing in 3D and interactive. The designer herself works in Viens-là studio, which, by the way, we have also included in this overview. After her day at the design studio, this junior spends her leisure working under her brand. She mainly deals with 3D and 2D designs, UX, and concept development. As to the completed projects, she can boast of Parcea, Orange, Fuse, and others.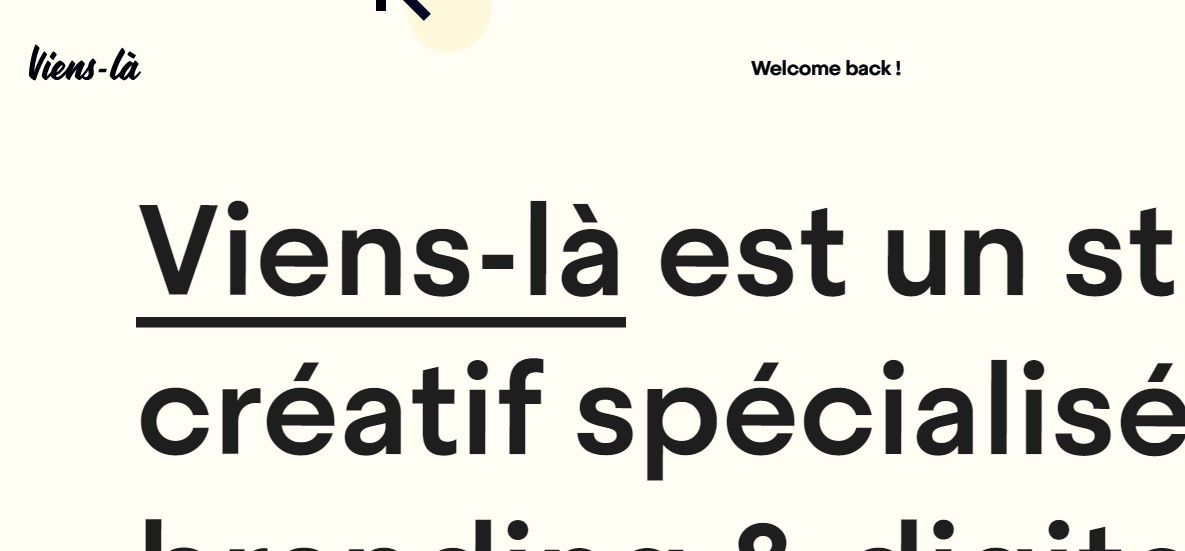 Viens-là is a digital agency founded in 2011 in Paris. The studio offers full-cycle development, from creating an idea and basic concept to maintaining the finished product. In addition to numerous awards, this company is also notable for its team. A part of its employees has their projects and design studios. The studio completed such projects as FIAWEC, ING, Frateli, and many others.
The design of the site of this web studio deserves your special attention. The first thing users see once the resource uploads is a GTA Vice City-inspired preloader and slider. After clicking the Skip button, they are taken to the main page. The design has many animated elements, many stylized transitions, and appealing images. Everything is as logical and intuitive as possible.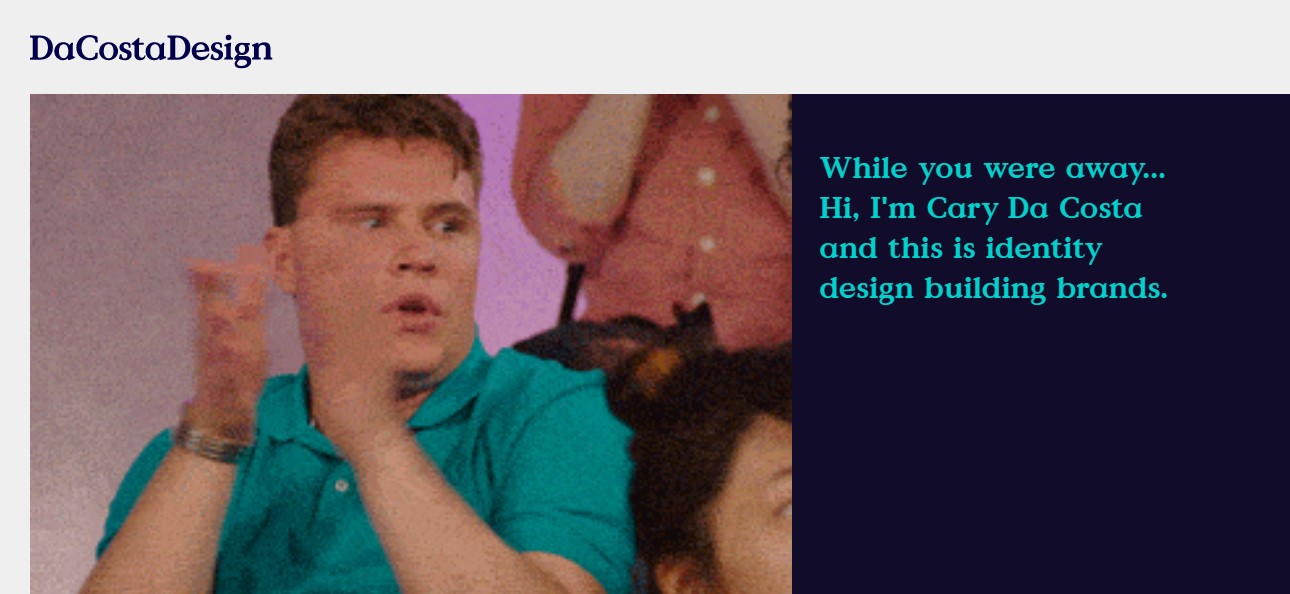 The Canadian designer Cary Da Costa resides in the Netherlands and runs a design agency under his name. He largely works with brand design, UI/UX, packaging, printed product design, etc. He has worked for famous brands like Uber, Philips, The Walt Disney Company, and many others.

Anagrama is a design company from the city of Bucharest (Romania) founded in 2006. The studio offers development, design, strategy planning, and research services. It worked on various projects, including moovel Group, BitLocation, and Bancpost.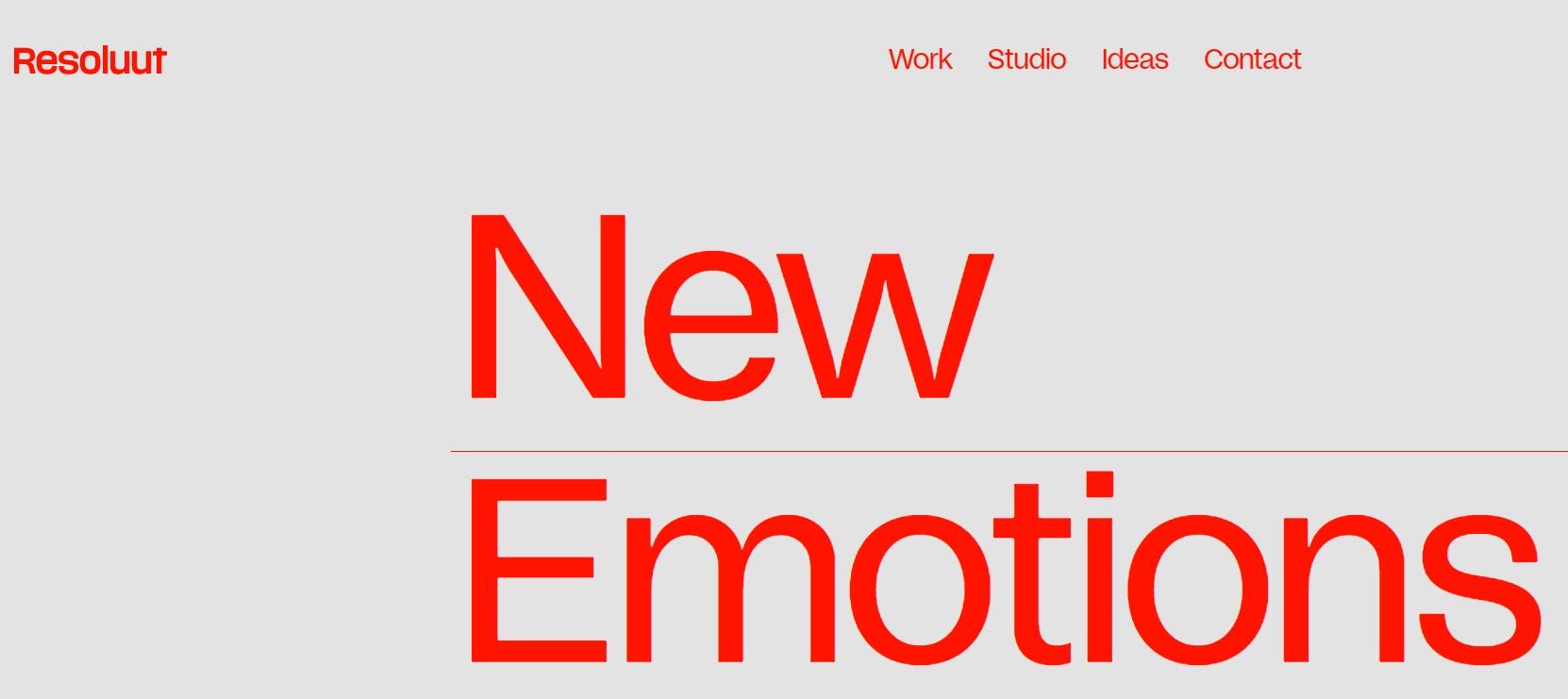 Resolute design agency from Amsterdam (the Netherlands) specializes in digital product development, branding, and agile design. Among the key projects of this studio, we can mention Adformatie, Huishoudbeurs, and CheapTickets.nl.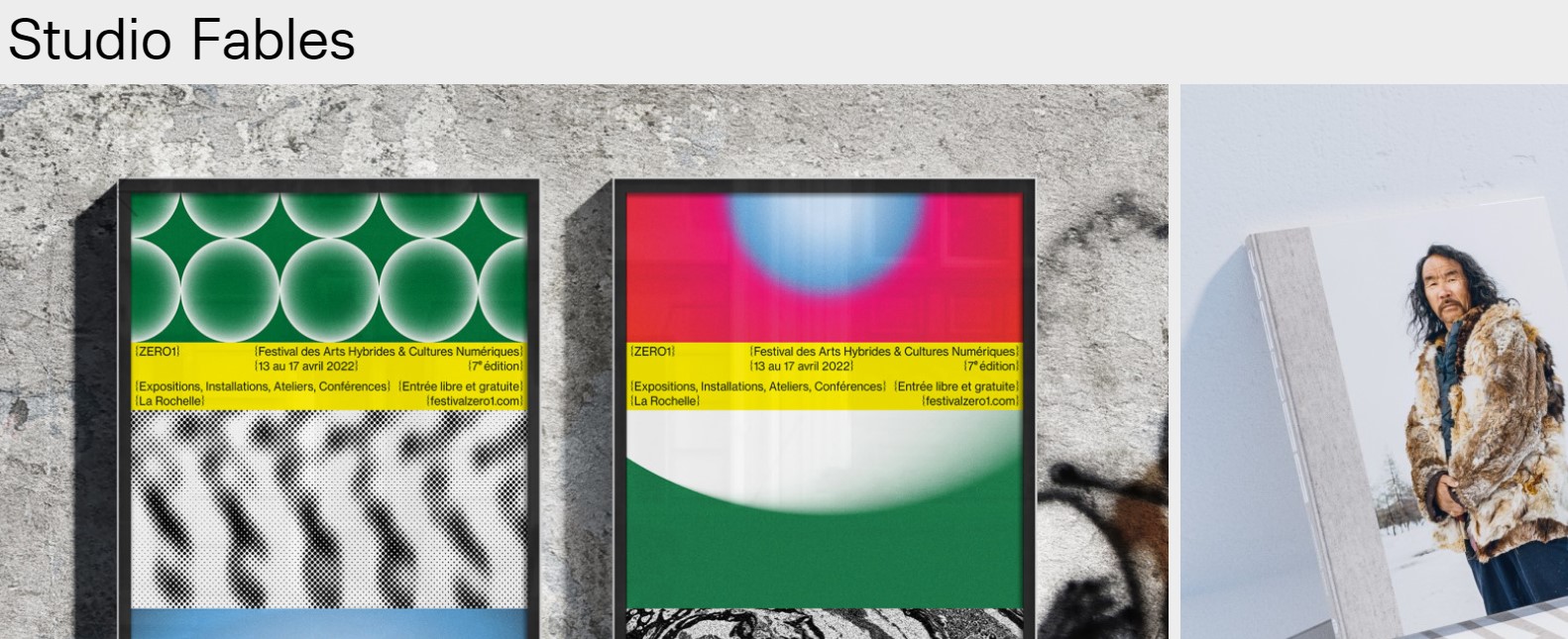 Studio Fables is an independent graphic and digital studio with an office in Paris. The company is well-renowned for its various awards and creative approach to projects. This agency's main services include art direction, motion design, UI/UX, and web development. They have worked for Arte, BNP Paribas, Evian, Sosh, and other famous brands.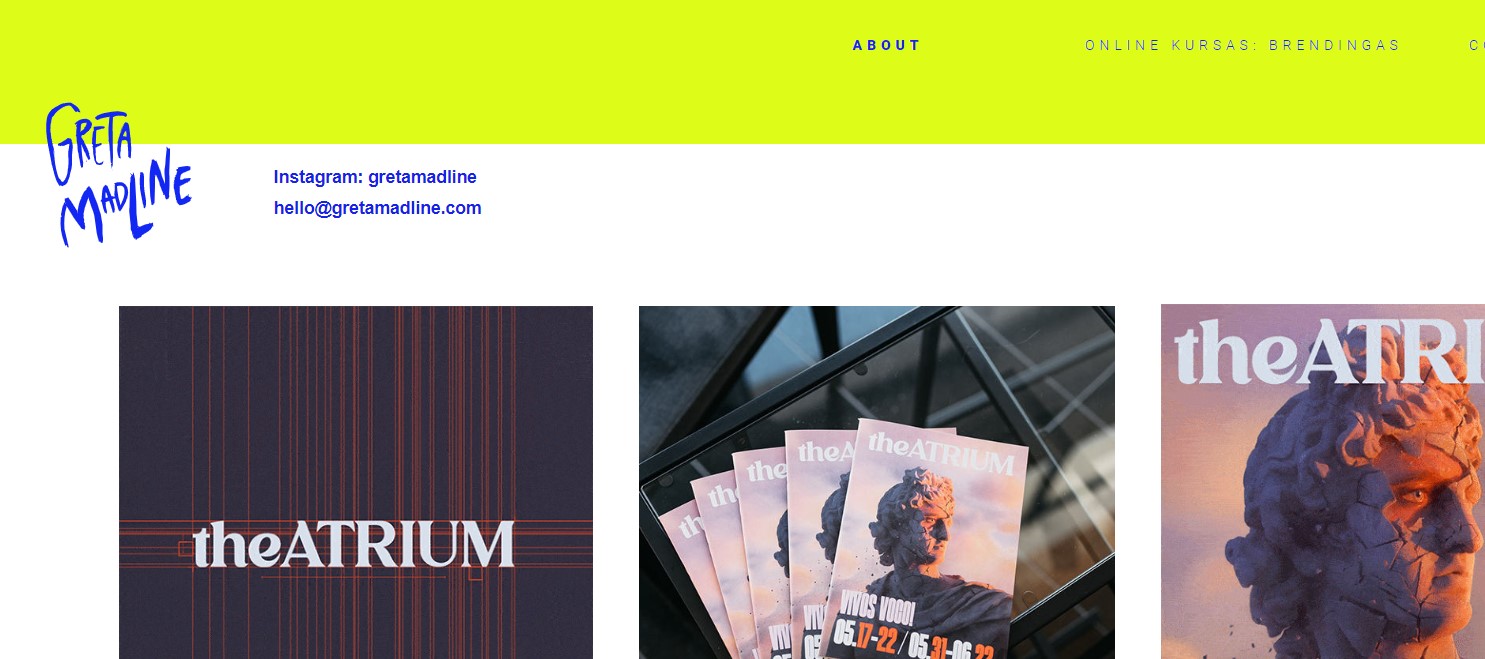 Greta Madeline is an art director and graphic designer working under her name as an independent studio. Usually, she provides web design, branding, and social media services. Her portfolio showcases a series of exciting projects, including DUKE OF TOKYO, TWITTER BOOK, EJNA, etc.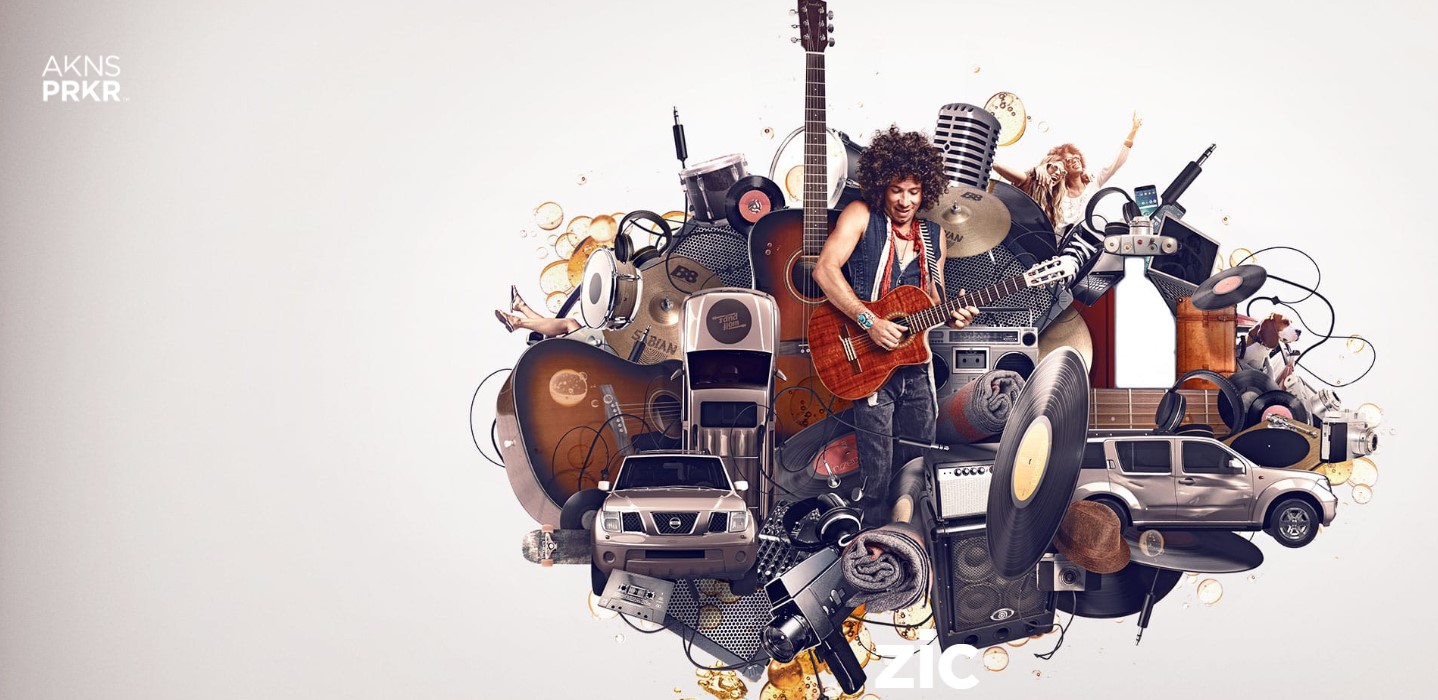 AkinsParker is a design company with two offices: La Crosse, Virginia and Santa Ana, California. They deal with UI/UX, media planning, strategy development, and other digital tasks. The completed projects are worth mentioning: Make, Zic, and Ojai.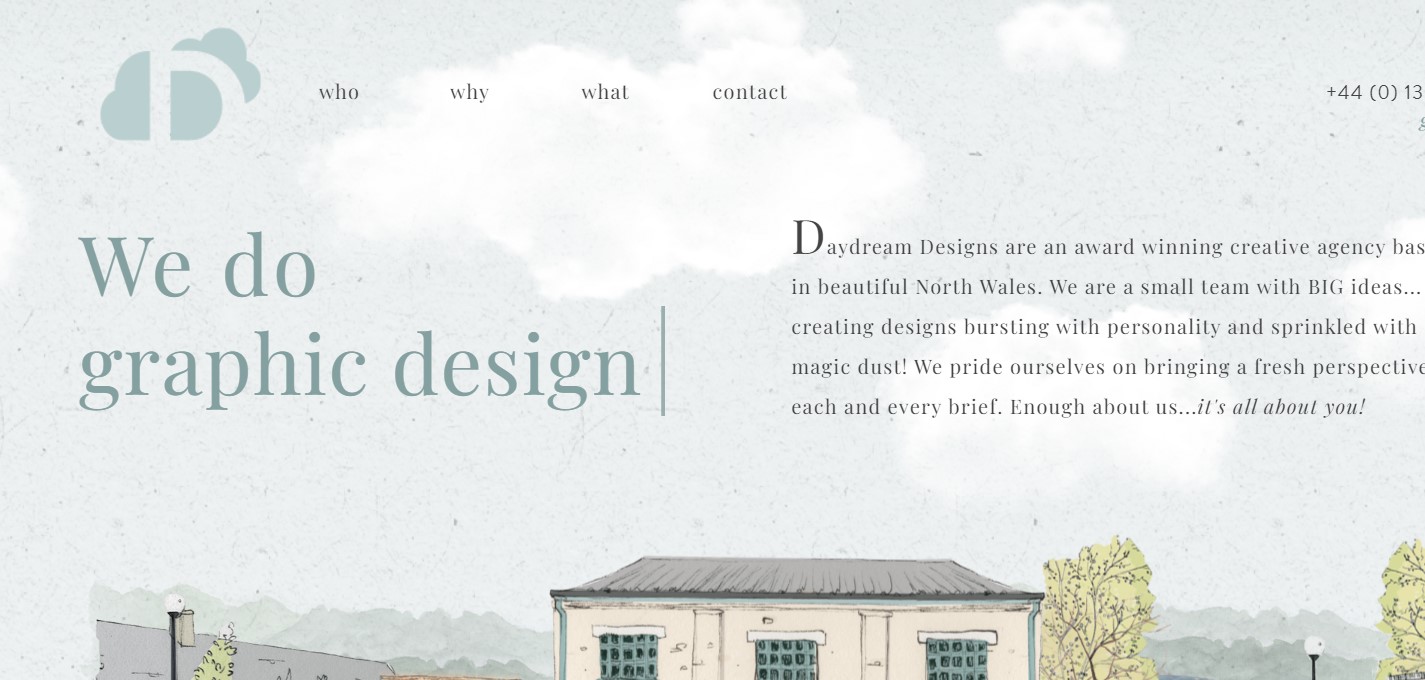 Daydream Designs is a creative full-service agency from Greenfield (Great Britain). The studio runs branding, marketing, illustration, and web design projects. This company had a chance to work with brands like Dangerpoint, Tweedmill, and Hollingsworth Group.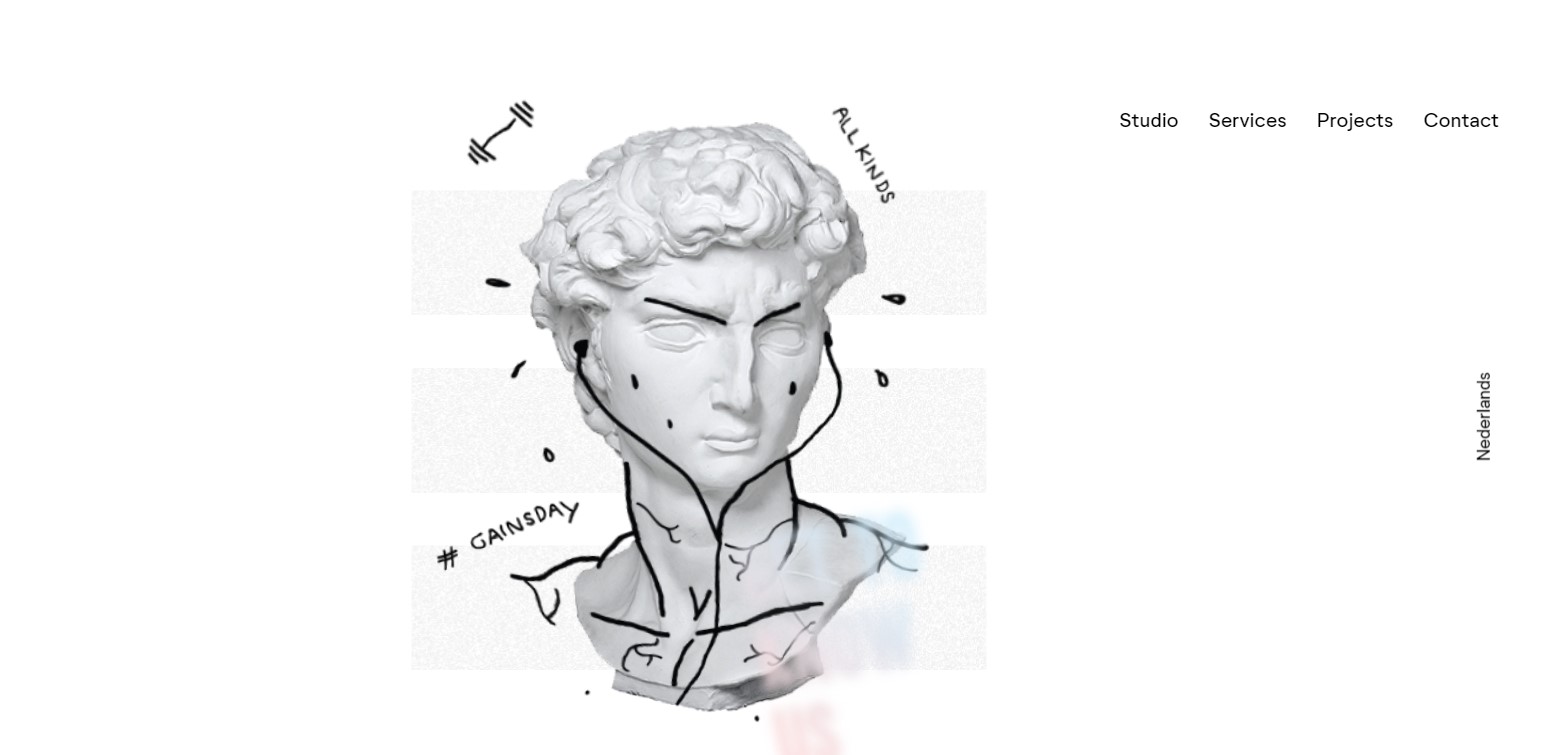 Stuurmen is a creative agency from Eindhoven (the Netherlands) with the interesting slogan "kill off the average." The company works with branding, UI/UX, application design, and front-end development. The studio cooperated with Bagels & Beans, Bitterzoet, De Beer Verf, 7Lab, and others.

Octoplus Group is a creative agency with offices in Lugano and Zurich. The company focuses on branding, strategy development, advertising, digital, etc. They worked with Confederazione Svizzera, Cardiocentro, Migros, Diamond, and other companies.

Momkai is an international design company with offices in Amsterdam (the Netherlands) and New York (the USA). They offer UI/UX, print design, branding, and more services. They worked on outstanding projects, including Oncode Institute, De Correspondent, and Master Digital Design. The website of this agency has an interesting structure. Instead of a standard main page, a user goes straight to the page with the listed projects. Furthermore, every case has its style with lots of high-quality graphic materials.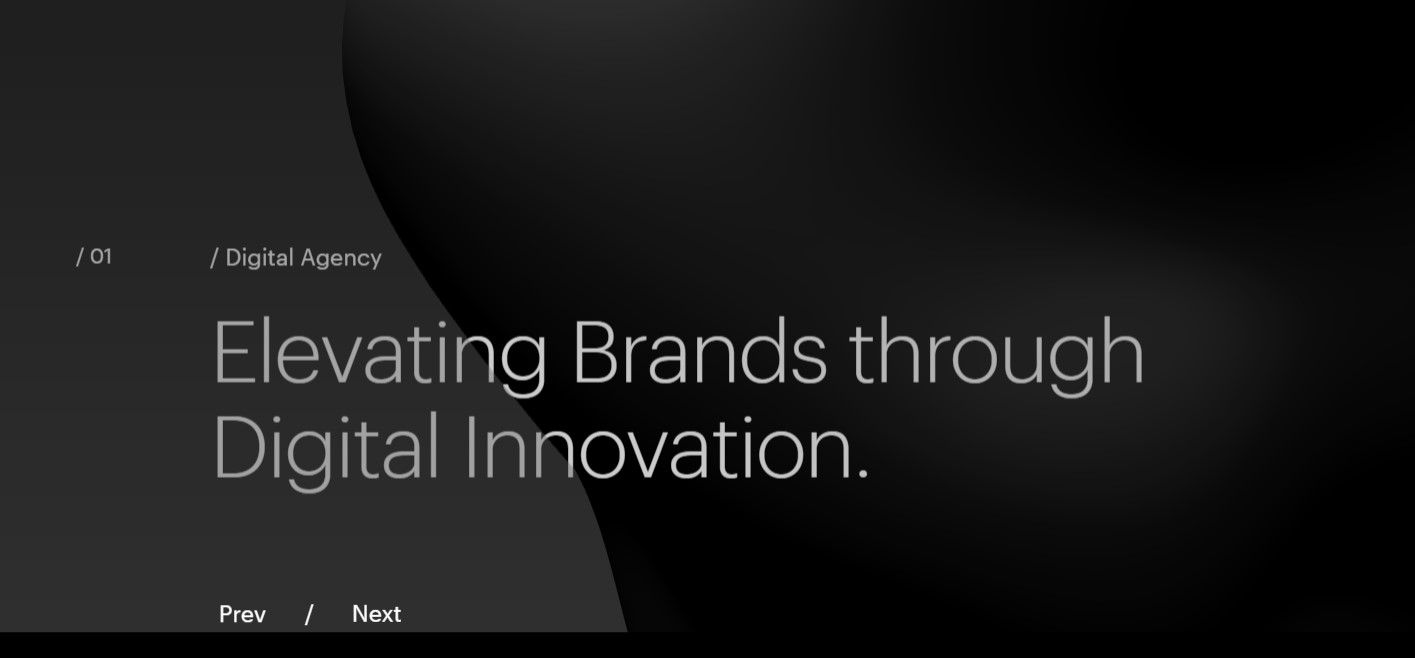 Fleava is a design studio founded in 2010 and located in Bali (Indonesia). The company provides UI/UX, strategy development, branding, and digital production services. They worked on such projects as Sugars and Kopernik, Manisan, and Relationships.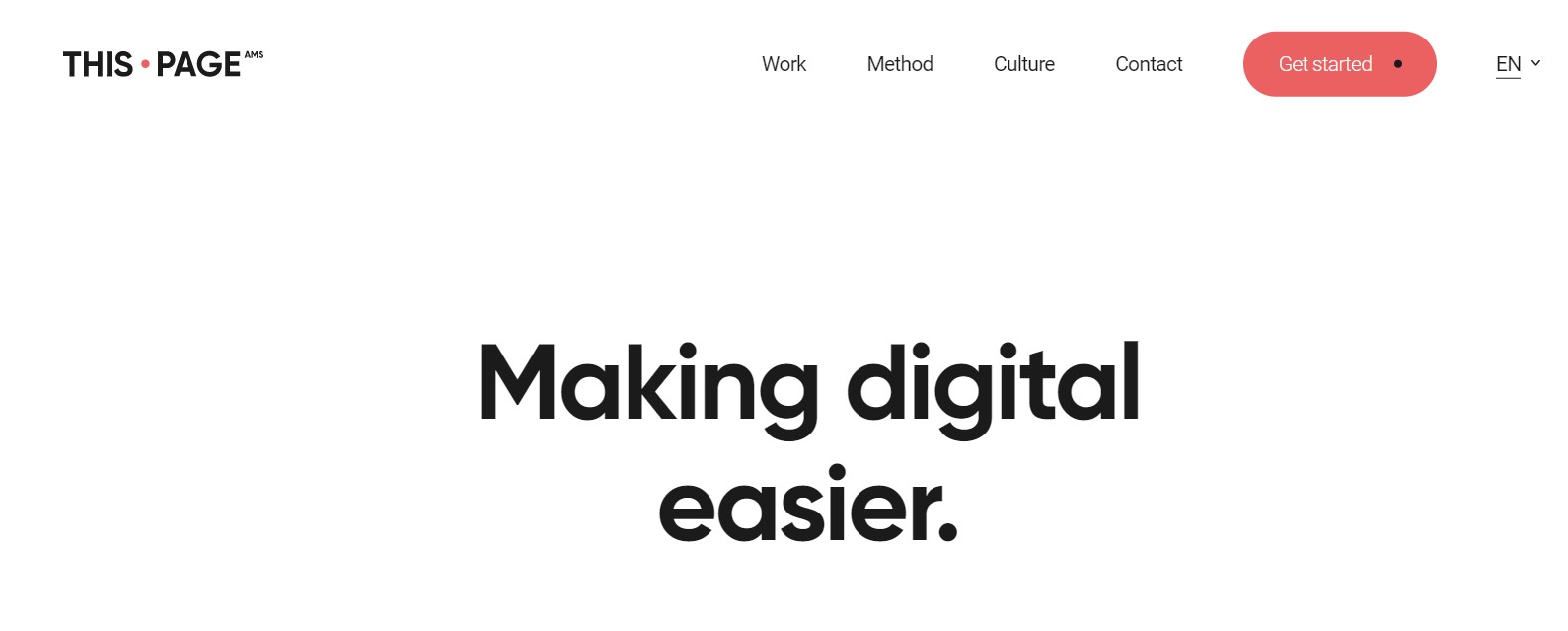 This Page Amsterdam is a digital agency located almost in downtown Amsterdam. Their services can be divided into the following categories: strategy development and content, R&D and Prototyping, In-House Design, and Project management. They did nice and successful projects for ABN AMRO, T-Mobile GIF IT ALL, MAURITSHUIS THE GOLDFINCH, etc.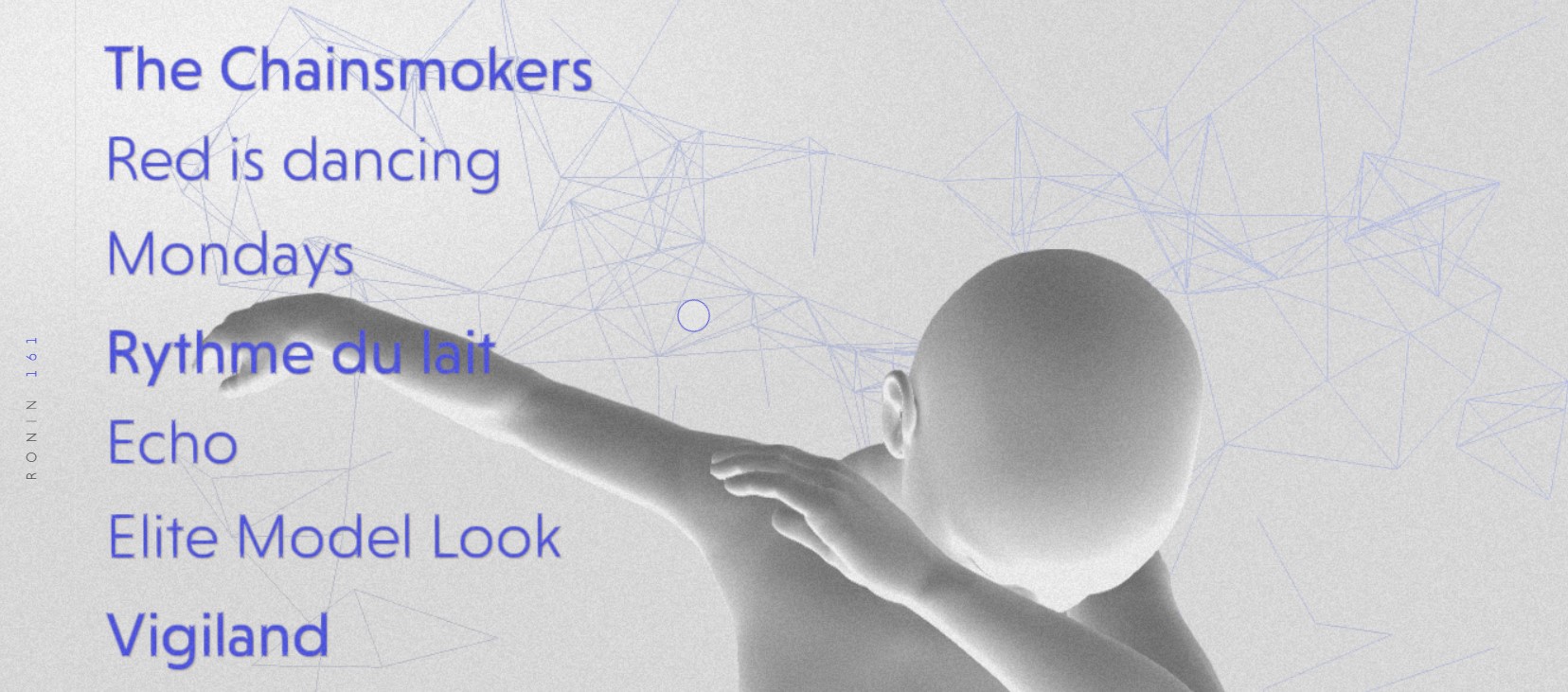 Ronin161 is a design studio based in Montreuil (France). They call themselves a digital gang. Their team deals with Front-end/Back-end development, motion and digital design, and 3D modeling. They have been trusted by BETC, La Chose, Universal, Wagram, and others.

It is a world-class web design agency that focuses on creating incredible digital experiences. They work both with B2B and B2C. They can develop creative but incredibly effective digital properties. There is a team of professionals whose extensive experience guarantees an excellent results. Clients include:
Digital Silk is located in Miami, Florida, United States. Gabriel Shaoolian is the founder.

If you are looking for a New York web design agency, we have something interesting for you. Unified Infotech is the best web design agency in New York City. It offers the following services:
It was established in 2010. As you have already understood, this top web design agency is headquartered in New York, United States. Pratip Biswas is the CEO and founder of this New York City web design agency.

Bilberrry is a web design agency in Seattle. Bilberrry This Seattle web design agency specializes in web design, software development, application development, agile development, lean development, technology strategy, user experience design, digital strategy, and visual design. The company's founders are Hugo Serrat, Jules Beguerie, and Guillaume Jourdain.

It is a web design agency in New York that was established in 2007. This company is an independent one. Their ideology is that the user comes first. The interesting thing is that there is no sales department. The range of services guarantees they will go deep into your business and create one-of-a-kind solutions for you. Stamatis Papatheocharis is the founder. Customers include:
Data Device Corporation
McDonalds
Brown University

This web design and digital marketing agency are in Silicon Valley. The company partners with world-famous brands and startups: their projects are truly inspiring. The experience of Baunfire is also impressive: they have about twenty years of experience. This web design marketing agency has partnered with diverse clients, including Netgear, Nike, Cisco, Honda, The Walt Disney Company, and so on.

This company is an award-winning web design & digital marketing agency. This NYC web design agency is rightfully considered one of the best. Their portfolio includes projects for about 500 companies. Professionals from this web design agency in New York do miracles when conceptualizing online business models, various websites, powerful direct response strategies, apps, and great marketing strategies.
Clients include:
Frey and Wagner;
Melanson;
Campervan Iceland;
Gold Dust Casinos.
Ken Braun is the founder of this NY web design agency.

RNO1 is a Growth-First Digital Design Experience Agency. This web design agency in San Francisco guides game-changing Tech&eCommerce brands across platforms and places through agile thinking. Working with diverse brands, from Acorns to Airbnb, they understand that having a growth mindset is essential for the modern brand across all strategies and solutions. The company is headquartered in San Francisco. The founder of the San Francisco web design agency is Michael Gaizutis.

Huemor is a full-stack user experience web design agency in the USA. It focuses on adding value to B2C and B2B brands. They use diverse strategies, like unique storytelling, design, and web development, to create unique digital products people love. Jeff Gapinski is the Co-Founder. The company is headquartered in Farmingdale, New York, United States.

Uinno is a web design and development agency that offers both web and mobile development. Their services include:
Solution design
Websites and platforms
Mobile applications of any type
Custom software development
AI/ML
There are offices in Ukraine and Estonia. Although the agency web design is a rather new one (they have about three years of experience), they perform their work skillfully.

Design in DC is a boutique website design agency in Washington, DC. They started like most small companies: a company that grows business brands using an array of mediums, techniques, and technologies. The b2b web design agency surprises with the website: visit it, and you will notice their skills immediately. Photography, videography, and more – they know everything about web design and will make your platform one of a kind. Durell Coleman is the founder.
Conclusion
This is the end of the overview of the websites of the TOP 35 design studios. Design agencies have very different approaches to website creation. Some of them try to adhere to a classic style, while others choose a certain theme. However, a part of the agencies is not afraid of risking and creating something very unusual.
We hope you have enjoyed reading this article and that it has been useful. Please read our blog and subscribe to the email newsletter to learn more about UI/UX.