Fasten your seatbelts as we journey through the heart of the United Kingdom's digital marketing industry – 2023's finest agencies at your fingertips. From bustling London to historic Edinburgh, we've curated an unmatched list for your business needs ?.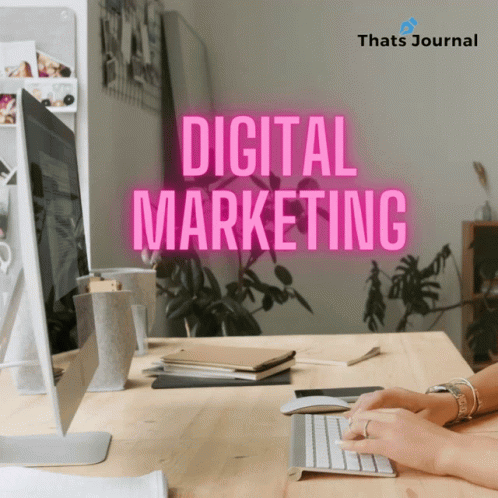 Feast your eyes on powerhouses such as Passion Digital, shining in the realm of Social Media Marketing, or ROI-driven specialists like Search Laboratory mastering the art of PPC.
Eager to kick-start your digital journey? Don't hesitate, delve into this comprehensive guide now! To amp up your CRO & UX, enlist the Plerdy tool – your reliable partner for results that exceed expectations. Keep in mind that there is no space for inertia in the lightning-paced world of digital marketing. Stay nimble, stay ahead, and shine bright! ⚡
Why Digital Marketing Matters in 2023
In the heart of 2023, digital marketing remains the cornerstone of business success, especially for agencies in the United Kingdom. Brands across the UK are harnessing the power of online advertising to skyrocket their reach – without breaking the bank. Here's why this realm of marketing is king in the contemporary landscape:
In summary, digital marketing serves as the lifeblood of modern-day business success in the United Kingdom. From the quaint shops in the Cotswolds to the technological powerhouses in London, harnessing digital strategies is essential for amplifying visibility, nurturing customer relationships, and bolstering the bottom line.
Best Digital Marketing Agencies In The UK
Fast-track your business growth by tapping into the expertise of the top 16 digital marketing agencies in the United Kingdom. This curated selection, a melting pot of innovation and creativity, represents the very cream of the crop in 2023's digital space. Crack the code to remarkable online success with these UK-based titans who are setting the gold standard in the marketing universe.

The Good Marketer, a paragon in the United Kingdom's digital marketing milieu, shatters the glass ceiling for small businesses. With its headquarters in London, this agency believes in David's prowess over Goliath – small, yet mighty. Instead of grappling with conglomerates, The Good Marketer amplifies the voices of small enterprises, propelling them into the limelight.
Imagine a boutique chocolatier in the UK. A touch of The Good Marketer's magic, and voila – this chocolatier is now the talk of the town. Through bespoke digital marketing strategies, The Good Marketer transforms niche businesses into brands that resonate.
The agency's prowess is distilled into four core values:
Transparent: Say goodbye to smoke and mirrors. Revel in open communication, with detailed reports, clear metrics, and a lucid understanding of where every penny is invested.
Flexible: Embrace adaptability. As the digital landscape ebbs and flows, The Good Marketer molds its strategies to resonate with the dynamism.
Value-Driven: More bang for your buck! The agency ensures your investment packs a punch – all without breaking the bank.
Proactive: A steady hand through the storm. Through thick and thin, The Good Marketer navigates the tempestuous waters of entrepreneurship alongside you.
From dazzling jewels to avant-garde education platforms, The Good Marketer boasts an illustrious clientele. Their packages, ranging from Starter to Ultimate, cater to diverse budgets and objectives.

Burst Digital, an assemblage of global creatives, makes brands sizzle on the digital stage. Nestled in the United Kingdom, this agency is a powerhouse of talent that prioritizes digital excellence. Burst Digital zests up your brand's online presence, from forging a captivating brand identity to immaculate web design and incisive digital marketing.
Consider an artisanal coffee shop in the UK eager to percolate through the digital noise. Burst Digital brews a quintessential blend of branding, web design, and social media management to let the rich aroma waft through the digital corridors.
Core offerings by Burst Digital:
Branding: Blank canvas or rebrand, Burst Digital paints your brand with vivid colors. The final masterpiece includes logos, messaging, voice, and a brand bible.
Web Design: With Burst Digital's techno-wizards at the helm, expect bespoke websites that are visually sumptuous and technically impeccable.
Digital Marketing: Burst Digital dons the sorcerer's hat, casting spells across the digital spectrum – from SEO to PPC – tailoring campaigns to your unique essence.
Social Media: Be it Instagram stories or TikTok reels, Burst Digital has the Midas touch that turns content into digital gold, forging meaningful communities.
Graphic Design: A cauldron of creativity, crafting stunning visuals for online and offline consumption.
Burst Digital runs the marathon for you – no challenge too daunting, no detail too minuscule. With a focus on sustainability, they're not just shaping the digital landscape but protecting the natural one too. In collaboration with commendable brands like The Vivienne Foundation, they're a force for good in the digital and physical realms.

Limelight Digital, once Studio-40, beams as a trailblazing digital marketing agency, meticulously orchestrating a symphony of strategies in the United Kingdom. With a versatile team of maestros including SEO managers, strategists, and digital marketing executives, Limelight Digital plays the tunes of digital perfection.
Take an illustration – a UK-based organic skincare brand seeking to enthrall eco-conscious consumers. Limelight Digital would first spruce up the brand's digital image with enchanting content, then lay down the SEO groundwork to organically magnetize the target audience.
Limelight Digital's repertoire includes:
SEO Services: Limelight Digital tactfully navigates the labyrinth of Google's algorithms to bolster the online visibility of startups. Technical audits, content strategies, and backlink-building are all pieces of this complex puzzle.
Social Media Advertising: Limelight Digital's adeptness in social media advertising sets the stage for startups to connect and engage with their audience, spinning a web of brand loyalty.
Paid Search (PPC): The agency adroitly tailors PPC campaigns, funneling a staggering £1.5 million in media spend per annum to drive traffic and conversions.
Content Marketing: Limelight Digital expertly crafts content that resonates with Google's sophisticated semantic search capabilities.
Limelight Digital illuminates the path for businesses to outshine competition, infusing creativity, precision, and an unyielding commitment to lead businesses to the pinnacle of digital success in the United Kingdom.

The Small Biz Expert epitomizes a treasure trove of marketing brilliance for small and medium-sized enterprises in the United Kingdom. This digital marketing agency strikes the perfect chord by understanding the distinctiveness of smaller ventures and tossing out empty promises for tangible returns on investment. Whether you need an outsourced marketing team or a helping hand to bolster your internal ranks, The Small Biz Expert rolls up its sleeves and dives in.
Imagine a gourmet bakery in London yearning to sweeten the day for dessert lovers. The Small Biz Expert whips up an enticing mix of SEO strategies to ensure the bakery springs up in Google searches, sprinkles engaging content, and tops it off with targeted ads.
Noteworthy services offered:
SEO Consulting: Shines the spotlight on your website, ensuring visibility and pulling in the right audience.
SEO Training Courses: Empowers you with the know-how of SEO through tailor-made, one-on-one, live courses. Learn the nitty-gritty, from understanding search engines and keyword research to developing an SEO-optimized website structure.
The cherry on top – their London base makes them an accessible companion. The Small Biz Expert is a navigator, guiding small and medium businesses across the United Kingdom through the tempestuous seas of the digital marketing landscape, anchoring them to success.

CreativeRace, stationed in the vibrant heart of the United Kingdom, is a digital marketing agency that nails down strategies, boosts performance, and unleashes creativity for brands in the digital era. This agency doesn't just make a splash – it creates waves of purposeful, game-altering work that steers customer behaviour for commercial triumph.
Picture a fledgling craft beer brewery in Leeds. CreativeRace taps into the essence of the brewery, concocts a rich SEO strategy, and froths up enthralling content that quenches the thirst of ale aficionados seeking a sumptuous pint. The brewery bubbles up in organic search results, and sales pour in.
Here's a swig of their prime offerings:
SEO Strategy: A decade-strong experience in churning out bespoke SEO strategies, delving into your industry and aspirations.
Content SEO: Expertise in weaving magnetic content through SERP, topic, and intent analysis. Pairs flawlessly with your brand and audience.
SEO Migrations: A seasoned approach, flexible and robust. Covers all technologies, schedules, and even the twilight hours.
Technical SEO: A team of hotshot SEO maestros, crafting all-encompassing technical strategies.
CreativeRace is the wind in the sails for brands navigating the uncharted waters of the connected United Kingdom market.

Dive into NinjaPromo, a digital marketing agency anchoring in the United Kingdom, that turbo-charges business-to-business, cryptocurrency, NFT, and high-growth startups. This powerhouse doesn't merely float ideas – it catapults businesses with cutting-edge strategies and zeal.
Consider a UK-based cryptocurrency start-up with ambitions to rival Bitcoin. NinjaPromo cranks up a multilayered SEO strategy, fusing in-depth analysis, keyword research, and link building, streamlining the startup's surge in organic search rankings. The start-up scales up, clenching the crypto-community's attention.
Here's a peek at NinjaPromo's treasure trove:
Social Media: Engaging audiences on popular platforms to forge deep-rooted bonds.
PPC & Paid Social: Multiplying revenue by optimizing ad spends and stretching brand reach through targeted social ads.
Influencer Marketing: Skyrocketing engagement and sales with well-planned influencer campaigns.
Email Marketing & PR: Luring customers with tailored messages and harnessing media relations for brand amplification.
Video Production & Marketing: Captivating audiences with enthralling multimedia content and storytelling.
Community Management: Expanding web footholds and nurturing enduring audience relationships.
Web and Mobile App Development: Crafting intuitive, visually enthralling websites and applications.
Blockchain Development: Unlocking blockchain potentials for revenue streams of tomorrow.
Lead Generation: Supercharging marketing strategies and brand elevation.
NinjaPromo tailors your narrative, crafts your challenges into opportunities, and zips your digital presence through the roof in the hyper-connected United Kingdom market.

Elevate your brand with The Social Shepherd, a perfect digital marketing agency, firmly planted in the United Kingdom, that's hell-bent on skyrocketing your brand's ROI and visibility. Imagine a sustainable fashion brand wishing to spark the fire within the eco-conscious British crowd. The Social Shepherd fires up with its bespoke, result-driven paid social strategies that don't just scratch the surface but delve deeper – ramping up your ad spend returns in a jiffy.
What's the dish on offer? Here's the platter:
Paid Social: Power-packed media buying strategies that kick-off campaigns with a bang.
Video Production: Crafting scroll-halting videos that marry aesthetics with performance – the runway-ready ensembles and sustainable fabrics come to life.
Social Media Management: From content production to managing your community – a full-course menu.
Influencer Marketing: Deploying content creators and influencers to dial up the revenue.
Google Ads & PPC: Harnessing the might of Google Shopping, Display & YouTube Ads for customer acquisition.
TikTok Growth: A one-stop-shop for your TikTok needs, from content strategy to community management.
With transparency, passion, and a proactive approach, The Social Shepherd steers your brand through the rapid waters of the digital space in the United Kingdom. Teamwork is their bedrock – no stuffy hierarchies, just a close-knit squad giving their all.

Propel your premium brand to dizzying success with Propeller, a top-tier digital marketing agency from the United Kingdom, dishing out scintillating solutions for eCommerce, hospitality, food & drinks, and lifestyle brands. With two decades in the trenches, Propeller's crackerjack ensemble offers both strategic and operational backing, from web development to electrifying media services.
Picture this – a craft gin distillery in the heart of London, eager to distil its essence into the hearts of connoisseurs. Propeller swoops in and crafts a cocktail of services:
Seasonal Campaigns: Stirring up engaging concoctions that resonate with evolving consumer intents and digital trends.
CRM: Fashioning strategies that help you clink glasses with your audience and build lasting bonds.
Loyalty Schemes: Rewarding your devoted patrons with something special – maybe exclusive tours or tastings.
Reporting & Performance: Curating sharp strategies with data at the core, ensuring a toast to success.
Conversion Rate Optimisation: Crafting a seamless user journey that turns browsers into buyers.
Whether you need stellar copywriting, organic search mojo, or paid media dazzle, Propeller brings the ingredients and the flair – ready to shake up the digital niche in the United Kingdom and serve success on a silver platter.

Elevate your brand with Bird Marketing, a dynamite digital marketing agency in the United Kingdom. As the digital landscape brims with competition, Bird Marketing swoops in with razor-sharp strategies. The ace in the hole? A relentless focus on ROI and best practices that pack a punch without skimping on quality. Ethical to the core, they operate on green servers and maintain paperless offices – all while keeping an eagle eye on the bigger picture.
Imagine a bustling Essex cafe seeking to build a robust digital nest. Bird Marketing flaps into action with:
SEO: Pumping up organic visibility and ensuring the cafe's site is spruced up for speed and mobile-friendliness.
PPC: Getting the cash register ringing quicker with hyper-targeted ads.
Social Media: Spreading the buzz about the latest gourmet coffee beans and engaging directly with patrons.
Strategy & Planning: Mapping out clear goals, optimizing resources, and setting KPIs.
Content Writing: Whipping up mouth-watering blogs and posts to build the cafe's rep.
Analytics & Tracking: Peering into data, measuring campaign success, and tweaking for greater conversions.
Join forces with Bird Marketing and unleash the true potential of your brand. UK-based, award-winning, and with an unwavering commitment to excellence – Bird Marketing is your ticket to digital marketing nirvana.

Fuel your eCommerce brand with Lilo Social, the digital marketing maestros based in the United Kingdom. Lilo Social doesn't just dabble – they immerse themselves in your brand, creating a symbiotic relationship. They roll up their sleeves to navigate the entire customer journey, giving eCommerce brands a turbo-boost in acquiring fresh clientele while keeping existing ones in the fold. They're the tireless allies in your corner, and they've got the zeal, expertise, and creativity to make it happen.
Picture this: a stylish London-based sustainable fashion brand yearning to carve out its digital identity. Lilo Social gets down to brass tacks with:
Creative: Crafting data-driven visuals that resonate and foster a magnetic brand aura.
Paid Media: Zeroing in on the fashion-conscious on social platforms, serving up ads that click.
Website Design & Optimization: Streamlining the user experience to convert browsers into shoppers.
Email & SMS Marketing: Keeping the conversation going with emails and texts that matter.
At Lilo Social, it's all hands on deck. They're never daunted but always solution-focused. Their think-tank is powered by a diverse, remote team that spans the United States, possessing a kaleidoscope of skills. Whether it's cranking out killer content, fine-tuning paid media, or optimizing websites, Lilo Social is your go-to digital marketing agency for ramping up revenue and scaling your eCommerce brand in the United Kingdom.

Plug into the electric charge of Noise Media Group, your ultimate wingman in the United Kingdom's digital marketing landscape. For four solid years, Noise has been the magic wand waving growth gurus for innovative brands that shake things up.
Imagine a daring UK-based fintech startup itching to reinvent personal finance. Noise Media Group revs up the engine, weaving a tapestry of art and analytics:
Strategy: Plotting out the road map – from brand positioning to customer acquisition.
Creative: Breathing life into ideas with sterling content, podcasts, and live events.
Media: Nailing the trifecta – meticulous planning, pixel-perfect tracking, and crunching the numbers.
Community: Organic growth fueled by magnetic content, with community at the heart.
Influencer: Turbo-charge the buzz with industry heavyweights.
Noise knows what makes the digital heart tick. Their story is as authentic as it gets, with founders Joe and Ant transforming their mammoth student community into a force to reckon with. From sizzling social strategies to a full-stack digital powerhouse, Noise Media Group leaves no stone unturned. Whether you're a budding startup or an established player yearning to break the mold, Noise Media Group is your passport to unprecedented growth across borders, channels, and hearts in the United Kingdom and beyond.

Say hello to Peaky Digital, your steadfast ally on the digital frontlines, tirelessly pushing your business to the zenith of triumph. Nestled in the picturesque Cornish seaside, Peaky Digital rallies eCommerce and B2B enterprises, giving them an undeniable edge in the digital universe.
Picture this: A trailblazing, organic skincare brand craves to make waves online. Peaky Digital swoops in, and what unfolds is sheer digital brilliance:
SEO Mastery: Elevate online visibility, rake in traffic, and witness sales surge.
PPC Prowess: Harness razor-sharp, data-driven campaigns to optimize returns on ad spend.
Social Media: Scale the social ladder with cutting-edge organic and paid strategies that truly resonate.
eCommerce Email Marketing: Unleash tailored campaigns infused with automation and personalisation, building bridges with customers.
Armed with deep expertise in D2C and eCommerce, Peaky Digital leaves no digital stone unturned. They dial up the volume on your brand, steadily climbing search rankings and fanning the flames of social engagement. With Peaky Digital, frustration melts away as their seasoned squadron of experts turns the tides in your favor. If navigating the digital landscape feels like an Everest climb, Peaky Digital is the oxygen tank you didn't know you needed.
Spearheading B2B digital marketing, Gripped is an ace digital marketing agency in the United Kingdom that takes no prisoners to bolster growth. With razor-sharp acumen, Gripped targets founders, sales leaders, and marketing mavens who are dead serious about skyrocketing their market performance.
Their prowess lies in blending content marketing, SEO, automation, paid media, and market intel – a potent mix that leaves competitors in the dust before they even roll out of bed.
For instance, if you're a SaaS company, Gripped empowers you to:
Cultivate a robust market presence
Forge trust with prospects like a blacksmith
Reel in top-drawer leads
Outmuscle competitors with finesse
Consider this – a cybersecurity firm approaches Gripped. This agency, armed with gusto, gets down to business by leveraging targeted content that resonates with IT professionals, employing high-impact social media strategies to pull in leads, and setting up automated follow-ups to keep leads warm and toasty.
Moreover, Gripped values data like a treasure trove. They employ best-in-class Martech platforms to standardize, automate, report, and analyze – transforming your website into an unassailable fortress that converts.
In summary, Gripped is the B2B Digital Marketing Agency that epitomizes excellence in the United Kingdom, making it the go-to choice for businesses thirsty for triumph in the digital space. With Gripped, you don't just ride the wave – you own it.

Step into the sphere of SQ Digital—the cutting-edge marketing agency that's redefining success for SMEs across the United Kingdom. With roots dating back to 2000, this Lancashire-based trailblazer garners accolades for delivering knockout digital marketing services. SQ Digital's ensemble of sharp-witted experts engineer striking campaigns, turning digital dreams into tangible triumphs.
Here's a sneak peek at their arsenal of services:
Search Engine Optimisation: They are the torchbearers, leveraging an unmatched mastery of SEO tactics to invigorate online visibility.
Content Marketing: Watch your business narrative come alive! Crafting content that packs a punch, SQ Digital spins gold out of words.
Pay-Per-Click Management: Their alchemy in PPC ensures your ads hit the bullseye – every single time.
Social Media: Melding strategy with flair, they strike a chord on platforms such as Facebook, Twitter, LinkedIn, and Instagram.
Digital PR & Outreach: Your brand in the spotlight – fostering relationships that cast a spell on your audience.
Website Design and Development: Where art meets code. SQ Digital's web maestros create symphonies with designs that enthrall and functionalities that empower.
Make waves with SQ Digital—where marketing innovations breed legends. Be part of an odyssey that transcends the United Kingdom and makes an indelible impact on the global stage.

Growfish is where sustainability meets digital panache—an ethically-driven marketing and communications agency operating in the UK's vibrant business landscape. With a knack for intertwining digital strategies and sustainability, Growfish empowers businesses with a toolbox for futuristic growth.
Let's break down their offerings:
Personal Branding: Growfish crafts bespoke content that molds professionals into thought leaders, radiating credibility on platforms such as LinkedIn, Instagram, and Twitter.
SEO Management: Cutting through the online cacophony, their meticulous SEO strategies propel brands to the forefront, driving organic traffic and establishing authority.
Sustainability Reporting: Anchored to the UN Sustainable Development Goals, Growfish sets up roadmaps and reporting processes, steering businesses to address sustainability challenges.
Audit: They undertake exhaustive assessments of sustainability credentials, focusing on social, environmental, and economic facets.
Targets: Crafting tailor-made solutions, they walk alongside businesses to set resilient targets that account for ESG data.
Growfish is a powerhouse of innovation—a masterful blend of ethics and digital prowess. Through its exquisitely tailored services, it carves out a sustainable path for businesses. Fuel your brand's journey with Growfish—the agency that's an epitome of responsibility and dynamism in the United Kingdom's spirited market.
Choosing The Digital Marketing Agency for Business
In the bustling digital marketplace of the United Kingdom, selecting an adept digital marketing agency is paramount to the success of your business. The UK is home to many agencies, but finding the best ones requires careful research.
First, assess the spectrum of services offered. A one-stop-shop agency might be the ticket – they handle everything from SEO to social media. For example, a luxury fashion brand might flourish under an agency specializing in haute couture marketing strategies.
Consider also:
Agency Culture: Align with an agency that mirrors your values. A sustainable business should partner with an eco-conscious digital marketing agency.
Expertise in Your Niche: For a craft beer business, an agency with a track record in the beverage industry is golden.
Testimonials and Case Studies: Vet the agency's past clients. An app development company should seek an agency with sterling testimonials in the tech sector.
Budget Compatibility: Scrutinize pricing structures, and weigh them against the ROI.
In the United Kingdom, digital marketing agencies abound, but selecting the right partner is an art. Comb through services, suss out the culture, appraise expertise, and study testimonials. Secure an agency that aligns with your niche, be it vegan skincare or artisanal bakery, to ensure your business is on the fast track to triumph in the e-commerce and digital niche.
Trends to Watch in the Digital Marketing Space
In the spirited digital marketing landscape of the United Kingdom, innovative trends are taking the industry by storm. Savvy marketers who are on the ball and swiftly adapt, pave the way for their brands to thrive.
One such trend is Conversational Marketing. The art of engaging clients through conversational interfaces is all the rage. From chatbots to interactive surveys, businesses – think specialty coffee roasters or boutique fitness studios – are honing the client experience through conversation.
Additionally, UK's marketers are tapping into:
Voice Search Optimization: With the surging popularity of voice-activated devices, optimizing content for voice searches is non-negotiable for businesses, especially in niches like smart home gadgets.
Hyper-Personalized Email: Marketers craft tailor-made emails based on consumer behavior and preferences. A personalized newsletter for book lovers, for instance, may include hand-picked literary recommendations.
Sustainability in Marketing: In the UK, the green wave is more than a trend; it's a movement. Brands, particularly in the fashion and beauty sectors, harness this by advertising eco-friendly products and sustainable practices.
Virtual Events: Think virtual wine tastings or online coding bootcamps. Brands are connecting with their audience through interactive virtual experiences.
Astute marketers in the United Kingdom stay on their toes, embracing the wave of trends reshaping the digital marketing scene. With the right strategies, businesses can carve out their spot at the forefront of their industry.
Conclusion
Wrapping up our exploration of digital marketing in the United Kingdom, it's evident that these 16 agencies are the crème de la crème – offering diverse specialties, embedded with innovation and delivering notable results across various industries. They've utilized their skilled employees to create an impressive array of services, collecting substantial profits along the way.
While these agencies excel in their respective fields, integrating Plerdy tool's SEO & UX analysis can take their performance up a notch. It offers comprehensive data on user's behavior, thus assisting in formulating more targeted strategies. Visit Plerdy's site for a full profile view and signup to get started ⚡.
From London to Manchester, these agencies have made their mark. However, the journey doesn't end here – with the persistent change in the digital arena, the view ahead promises more exciting developments. Keep up with the changes, and don't let your digital marketing lag behind! Happy marketing! ?