In the bustling marketplace of the 21st century, two dominant forces stand out: traditional and digital marketing. Some businesses rely on billboards and radio ads, but others are going online to reach audiences with a click.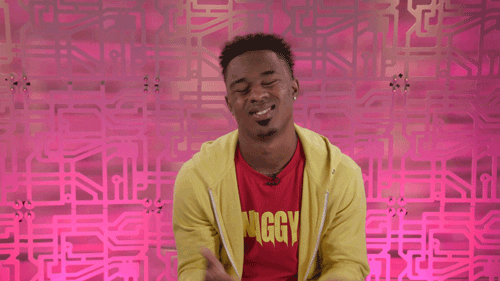 ✨ Key distinctions include:
Medium: Traditional relies on physical channels, while digital exploits online platforms.
Reach: Traditional often has a localized reach; digital offers global exposure.
Flexibility: With digital, campaigns can be tweaked in real-time, a feat not easily accomplished in the traditional space.
However, it's not a matter of one over the other; it's about striking the right balance and understanding which suits your brand the most. And while you're strategizing, consider integrating Plerdy – a powerful tool that enhances both CRO & UX, ensuring every marketing effort hits the mark. Dive into this article to untangle the complexities of both and discover which fits your business needs like a glove. ⚡
History of Traditional Marketing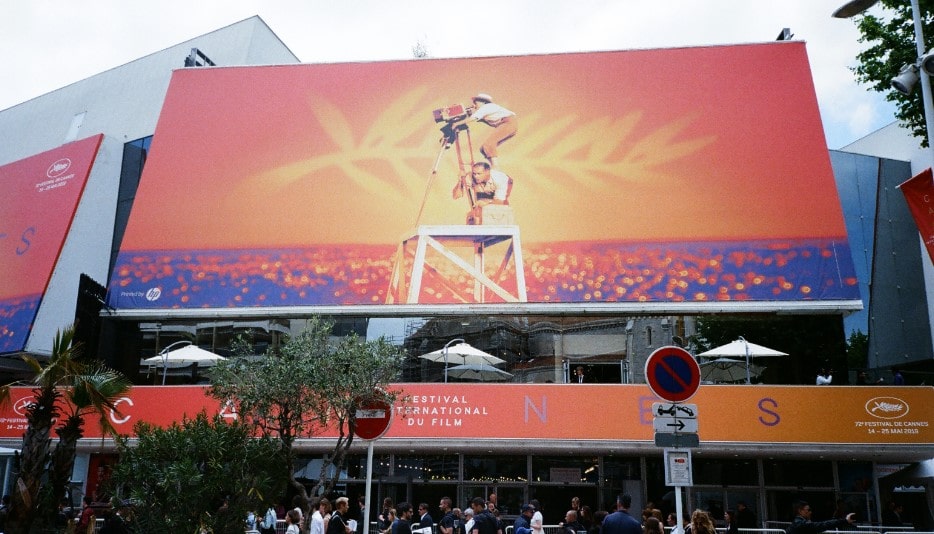 Dive into the dynamic narrative of marketing and its transformation over the decades. Before digital stormed the scene, businesses thrived on traditional marketing strategies. Think billboards, radio ads, and print campaigns—these were the cornerstones of yesteryears' promotional tactics.
Billboards: Highways once showcased vivid billboards, engaging drivers and making them pull over to try out that fresh diner or trendy store.
Radio Spots: Tune into an AM/FM station, and commercials would pitch products, from sodas to cars, making listeners groove and shop.
Print Campaigns: Newspapers and magazines were gold mines for businesses. Full-page ads showcasing shoes, perfumes, or real estate properties beckoned readers to splurge.
As time sped on, digital marketing channels began to intertwine with traditional marketing methods, creating a hybrid approach. TV advertisements, for instance, became more interactive, with QR codes directing viewers straight to online stores or social media profiles. Direct mail campaigns got a digital twin—email marketing—offering quicker ways to engage potential customers.
Yet, the allure of traditional marketing hasn't faded entirely. Brands still employ these old-school methods, blending them seamlessly with digital marketing strategies. Think about Super Bowl commercials: they're a classic example of traditional marketing methods grabbing eyeballs, even as they're shared digitally across platforms.
In conclusion, while digital marketing has undoubtedly carved out a significant space, traditional marketing remains a robust and indispensable part of the promotional mix, bridging the gap between the past and the future.
History of Digital Marketing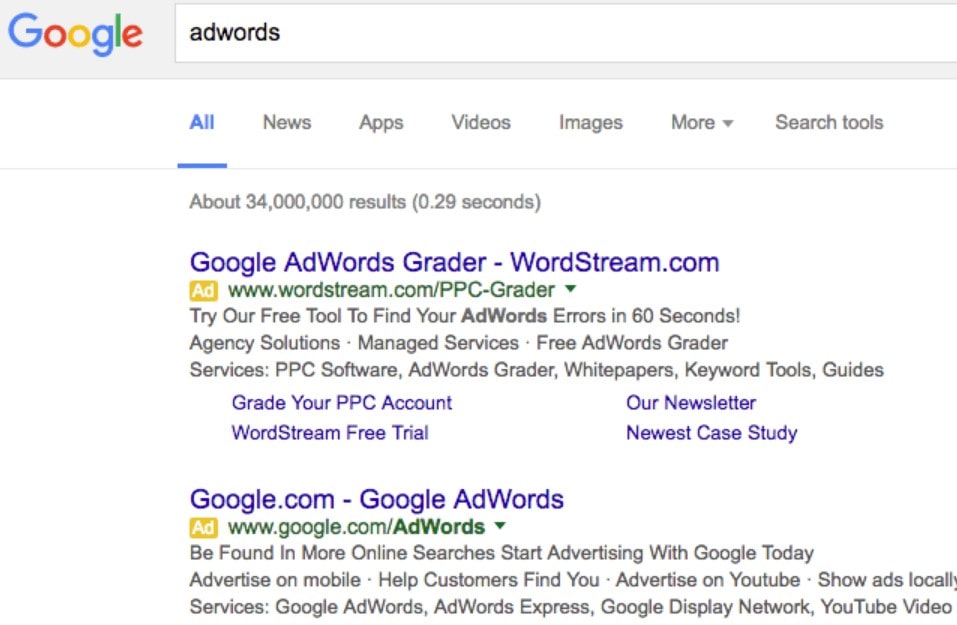 In the tapestry of business promotion, digital marketing emerges as a vibrant thread, weaving a path distinct from its traditional predecessor. This evolution kicked off when the internet began connecting households—ushering in opportunities marketers hadn't previously tapped into.
Email Blasts: Early marketers seized the power of electronic mail, sending out promotional campaigns directly to inboxes, sidestepping the delay of postal services.
Banner Ads: Web browsing transformed with colorful banners popping up, guiding users to discover brands and services at the click of a mouse.
Social Media Engagement: Platforms like Facebook and Twitter became the playgrounds where brands interacted directly with consumers, giving a voice to both sides.
Transitioning from traditional marketing techniques, the digital phase breathed fresh energy into the promotional landscape. Brands began harnessing tools like pay-per-click advertising and content marketing, reaching audiences more accurately than scattergun billboard or radio campaigns could. The once-held belief that the internet was merely an information tool soon shattered as e-commerce sites like Amazon and eBay revolutionized shopping habits.
Moreover, the rise of smartphones pushed marketers to innovate further, tailoring campaigns for the small screen and optimizing user experience on-the-go. As digital marketing grows, it borrows from its conventional roots to develop appealing, effective campaigns that resonate across mediums.
Key Features of Traditional Marketing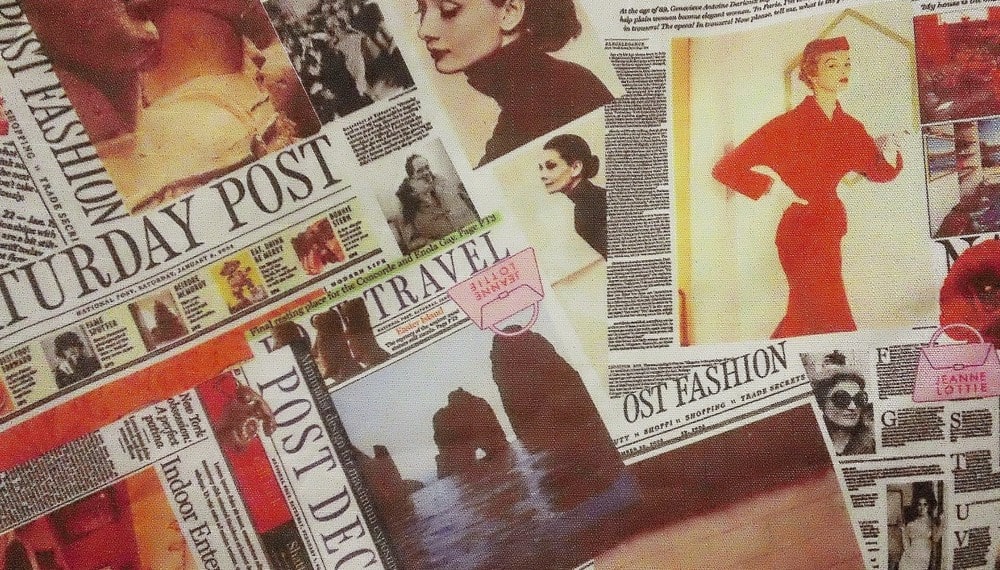 Tangibility and Physical Presence of Traditional Marketing
In the expansive tapestry of marketing, the essence of tangibility and physical connection stands out. Traditional marketing, with its tactile elements, offers a sensory experience often lost in digital spheres. Physical touchpoints—like leaflets, brochures, or even a handshake at a promotional event—engrained brands into consumers' memories in indelible ways.
Print Ads: Glossy magazines with pages flaunting designer apparel made readers pause, feel, and imagine.
Event Booths: Brands set up vibrant stalls at fairs, letting visitors touch products, engage with demos, or nab some branded merchandise.
Sample Distribution: Remember walking through malls and receiving fragrance samples or tasting tidbits from an upcoming restaurant?
Despite the dominant shift to online spaces, the crave for tangibility persists. Digital marketing, while expansive in reach, often faces the challenge of emulating this sensory connection. Virtual reality and augmented reality try bridging this gap, allowing users to "experience" products before purchase. However, they still grapple with replicating the genuine feel of traditional touchpoints.
As brands plot their strategies, recognizing this innate human desire for tangible interactions is vital. Blending digital marketing campaigns with occasional physical touchpoints can strike a harmonious balance, ensuring the audience stays connected, remembers the brand, and most importantly, feels valued. Thus, in a world increasingly swaying digital, the echo of tangible experiences in marketing retains its undeniable charm.
Local Reach and Influence of Traditional Marketing
In the dynamic domain of marketing, local reach often emerges as a potent force. Traditional marketing strategies, rooted deeply in the community fabric, held sway over neighborhoods and localities. Businesses would engage directly, building rapport and trust.
Diner Specials: Local eateries chalked up daily specials on boards, drawing in residents eager for the latest savory treat.
Community Radio Shoutouts: Local bands or events would get spotlighted, spreading the buzz to every household tuned in.
Bulletin Boards: Community centers and cafes hosted bulletin boards where businesses pinned flyers, promotions, or events.
But as the digital wave washed over, local reach found a vibrant counterpart online. Platforms like Facebook started offering geo-targeted ads, letting businesses cast their net over specific zip codes or towns. Google My Business streamlined local searches, enabling stores to pop up whenever someone searched "near me."
The combination of traditional marketing and digital marketing to boost local influence is remarkable. Businesses now blend these techniques, hosting local events while live streaming them, ensuring broader visibility. This combo ensures brands maintain intimate local connections while amplifying their message in the digital marketing expanse.
In essence, local reach, whether rooted in age-old tactics or the latest digital marketing tools, remains an undiminished force, resonating within communities and ensuring brands remain household names.
Familiarity and Trust Among Certain Audiences
When brands step into the spotlight, fostering trust and nurturing a sense of familiarity among target audiences are pivotal pursuits. Traditional marketing approaches set the stage for this, leveraging tangible touchpoints to foster deep connections.
Coffee Branding: Recall coffee shops with loyalty cards – ten stamps and the eleventh coffee is on the house, binding customers through familiarity.
Local Store Greetings: Neighborhood stores, where shopkeepers recognized customers and even remembered purchase preferences, enhanced trust effortlessly.
Radio Hosts: A community radio host endorsing local businesses, sprinkling in personal anecdotes, gave companies a recognizable voice.
Fast-forward to the digital age and these principles have been reimagined. Social media platforms burst forth, letting brands interact with their audiences on a human level. Instagram stories showcasing behind-the-scenes glimpses or Twitter threads acknowledging customer feedback, spin the wheel of familiarity in the vast digital marketing sphere.
However, what ties traditional marketing and digital marketing avenues together is the unyielding commitment to authentic engagement. Whether through the nostalgic aroma of a local bakery or an engaging brand podcast episode, familiarity stands at the nexus of trust-building.
Harnessing the strengths of both avenues, marketers can craft campaigns that resonate, bridge the gap between brands and audiences, and foster an unshakable bond rooted in trust and consistent familiarity.
Reliability and Permanence of Traditional Marketing
At the heart of impactful marketing lies a brand's promise of reliability and its claim to permanence. Traditional marketing anchors these values in solid ground, with its tactile methods imprinting a sense of constancy.
Billboard Legends: Consider those iconic billboards stationed on highways year after year, solidifying a brand's steadfast presence in the public's eye.
Handwritten Thank You Notes: Boutique shops often slipped these into bags, a tangible testament to personal commitment and lasting customer appreciation.
Stamped Warranties: Brands, particularly appliance makers, offered stamped booklets, underscoring their products' durability.
Yet, the digital transition did more than just replicate these values; it revolutionized them. Email campaigns began offering lifetime subscription benefits, and customer service chatbots ensured round-the-clock reliability. Apps with continuous updates showcased a brand's commitment to evolution, yet its permanence in delivering value.
At the intersection of traditional marketing and digital marketing, real commitments combine effortlessly with digital marketing assurances. This combined approach strengthens a brand's narrative, asserting both its reliability and unwavering permanence.
In this dynamic dance between old and modern, brands that meld the strengths of both realms are the ones that truly anchor themselves in the consumer psyche. Through steadfast dedication to their promises, these brands not only earn loyalty but also cement their position in an ever-evolving market landscape.
Key Features of Digital Marketing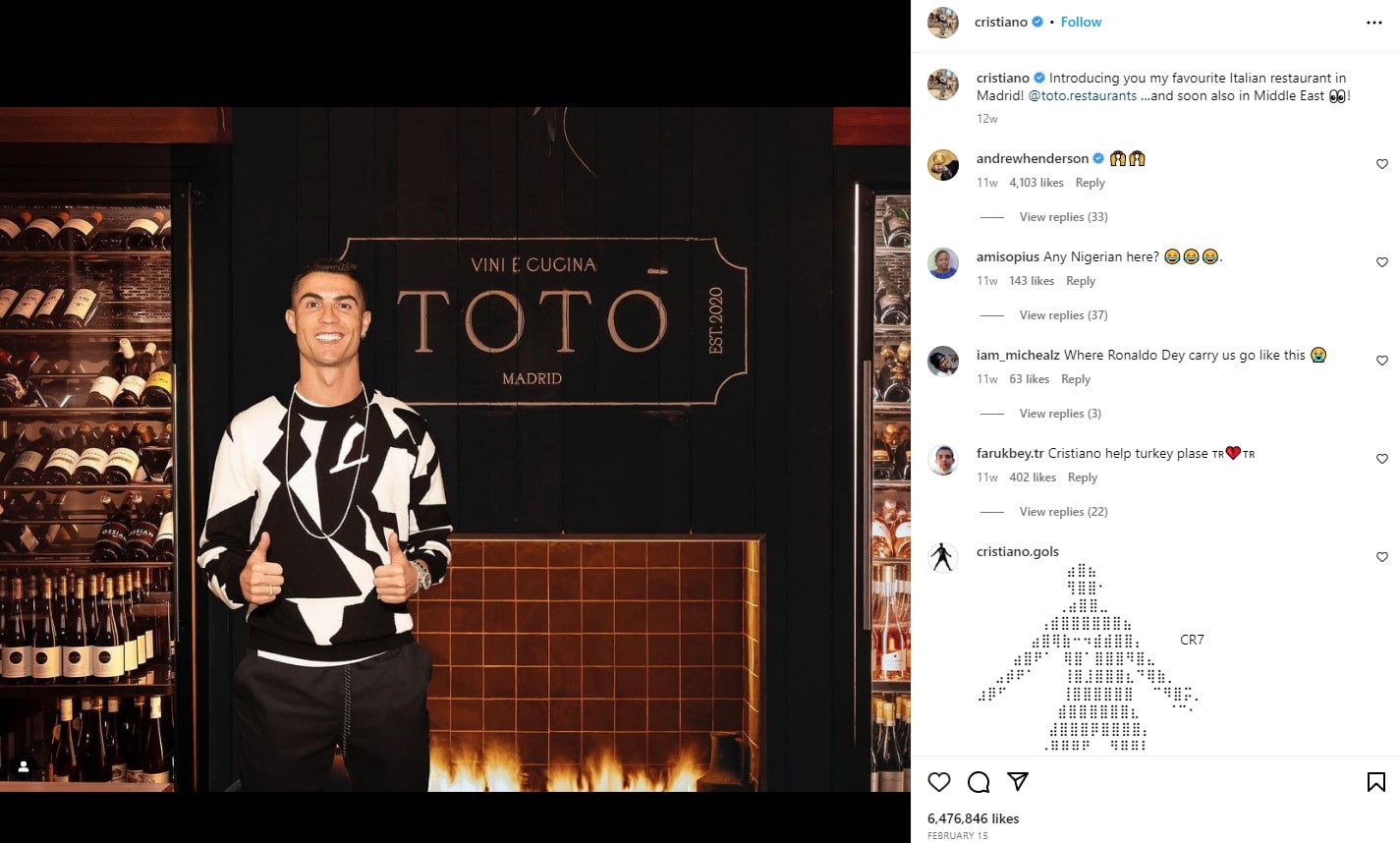 Global Reach and Immediate Feedback of Digital Marketing
In the grand tapestry of marketing, two threads – global reach and immediate feedback – have intertwined, crafting a powerful narrative in our digital marketing age. Traditional marketing strategies, though effective regionally, often lacked the ability to transcend borders. Enter digital marketing, and suddenly, brands could span continents with a single click.
Live Streams: Imagine tech giants revealing products simultaneously to audiences from Sydney to San Francisco, while real-time comments shape the Q&A session.
Instant Surveys: Online fashion retailers roll out potential designs, letting international audiences vote, shaping tomorrow's trends today.
User Metrics: Platforms like YouTube offer creators immediate insight – from which countries tune in, to the exact moment they engage or drift away.
This shift from a localized scope to an expansive global canvas, paired with real-time feedback, offers brands unparalleled advantages. They not only tap into diverse markets but also pivot on-the-fly, refining strategies based on live input.
When these two types of marketing merge, traditional marketing practices get a digital uplift. Brands can now host global events, yet dial into region-specific feedback, ensuring their strategies stay agile and audience-focused. Through this, they cultivate a synchronized approach, navigating vast horizons of global reach while staying attuned to the ever-present pulse of immediate feedback. In this delicate balance, brands truly thrive, setting their sights on global domination while never losing touch with the heartbeat of their audience.
Targeted and Personalized Digital Marketing Campaigns
In the marketing tapestry, there's a subtle art to making an individual feel seen amidst a vast audience. Traditional marketing laid the foundation – think of a boutique sending hand-picked postcards to its loyal customers. But digital avenues have elevated this art, achieving precision at an unprecedented scale.
Data-Driven Insights: Brands can zoom in on user habits, preferences, and history. A coffee chain, for instance, can send tailored discounts based on a customer's favorite brew.
Interactive Advertisements: Online platforms allow users to pick their interests. A fitness enthusiast might get ads for the latest running shoes, while a bibliophile receives suggestions for bestsellers.
Segmented Email Campaigns: A cosmetic brand can curate messages based on skin type, ensuring the right products reach the right inboxes.
As the boundaries between traditional marketing and digital marketing blur, brands masterfully blend both worlds. By marrying the personalized touch of yesteryears with today's laser-focused digital marketing tools, they craft campaigns that resonate, engaging audiences at a deeply personal level. This interplay ensures every message lands with impact, every product suggestion feels tailor-made, and every campaign strikes a chord. In this finely-tuned symphony, brands harmonize tradition with innovation, engaging audiences with both familiarity and finesse.
Measurable Results and Analytics for Digital Marketing
In today's rapidly evolving landscape, the amalgamation of traditional marketing and digital marketing methods is crucial for success. While traditional marketing, such as print ads and billboards, casts a wide net, digital marketing allows for laser-focused targeting, leveraging platforms like social media and email campaigns.
Here are some benefits of blending these approaches:
Extended Reach: By pairing radio spots with online ads, brands can connect with a broader audience.
Enhanced Engagement: Merging magazine ads with interactive online content can boost audience interaction.
Increased ROI: Combining direct mailers with retargeting ads can amplify conversions.
Metrics and analytics play a pivotal role in assessing campaign effectiveness. Digital marketing analytics tools shed light on website visits, bounce rates, and conversion metrics. Traditional marketing, though less granular, offers insights via surveys, focus groups, and point-of-sale data.
Consider this example: A beverage company launches a regional TV ad while concurrently rolling out a social media campaign. By observing spikes in online engagement shortly after TV airings, the company pinpoints synergies between the two strategies. This data-driven approach facilitates strategic tweaks, maximizing the campaign's impact.
In essence, merging traditional marketing strategies with digital marketing methods is the roadmap to holistic marketing success. Leveraging the best of both worlds ensures that brands can consistently capture attention, drive engagement, and optimize results. It's an art and science, shaped by creativity and refined by data.
Cost-Effectiveness and ROI of Digital Marketing Investments
In the dynamic junction of traditional marketing and digital marketing, cost-effectiveness and ROI sit front and center. Traditional avenues like television and print demand hefty budgets but cast wide nets. Conversely, digital marketing channels offer precision targeting often at a fraction of the cost.
Witness these comparative advantages:
Precision Pitches: Digital marketing platforms, from social media to PPC campaigns, allow brands to zero in on their core demographic. A sneaker brand can target avid runners, while a bookstore can engage avid readers.
Scalability: With digital marketing, brands can start small, gauge results, and then ramp up or dial back based on real-time feedback.
Tangible Metrics: Digital marketing campaigns provide a plethora of data points — clicks, impressions, conversions — making ROI easier to ascertain.
Yet, it's essential to recognize the residual power of traditional marketing. A billboard on a bustling highway or a radio jingle during rush hour imprints brands in consumer memory, creating a lasting effect not always captured in immediate metrics.
Balancing both strategies optimally drives superior ROI. Brands that master this blend harness the widespread reach of traditional marketing, complemented by the cost-effective precision of digital marketing tactics. In this blended approach, every dollar spent works harder, making a noticeable difference in both visibility and bottom-line results.
Advantages of Traditional Marketing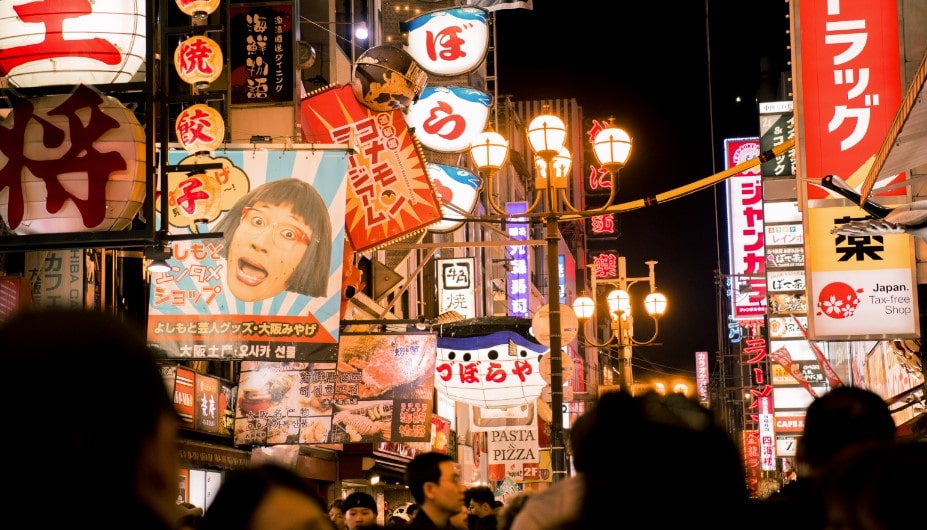 Builds Local Community Ties
Cultivating robust local community ties remains a paramount objective for businesses. Both traditional marketing and digital marketing techniques lay the groundwork for this endeavor. The old-school charm of traditional marketing strategies such as sponsoring local sports teams or hosting community events garners genuine goodwill. Simultaneously, digital marketing methods amplify this reach, turning local champions into vocal online advocates.
Check out these pathways to building stronger community ties:
Localized Content: Sharing stories of local heroes, events, or landmarks on social media platforms fosters a sense of shared pride.
Engagement Platforms: Hosting webinars or online workshops on subjects of local interest – think a gardening brand teaching urban farming – bridges the digital-local gap.
Geo-Targeted Promotions: Offering location-specific discounts or services draws in community members and reinforces local loyalty.
For example, a local cafe might host an art show featuring community artists – a classic traditional marketing strategy. Pairing this with a digital marketing campaign showcasing the artists' profiles, stories, and works on Instagram amplifies reach and engagement. As attendees share their experiences online, the cafe's local significance gets a digital boost.
Blending the authentic touch of traditional marketing tactics with the expansive reach of digital ones fosters deep community bonds. Brands become not just businesses, but integral pillars of the community tapestry, revered and celebrated for their commitment to local enrichment. This dual-pronged approach ensures businesses remain tightly woven into the local fabric, reaping both goodwill and growth.
High Brand Recall Due to Physical Presence
Brands aiming for high recall value lean heavily on the potency of physical presence. Traditional marketing, with its tactile and tangible touchpoints, has an uncanny ability to stick in consumer memory. Whether it's a well-placed billboard on a daily commute route, a catchy radio jingle, or a vibrant poster in a local cafe, these physical imprints carve out space in the minds of consumers.
Harness the power of tangible touchpoints:
Consistent Visibility: Keep your logo, messaging, and imagery consistent across all traditional marketing platforms. A bakery might employ the same delectable imagery on its flyers, store banners, and menu.
Sensory Engagement: Engage multiple senses. The scent of a perfume strip in a magazine, for instance, lingers long after the page is turned.
Local Integrations: Embed within community activities. Consider a tech store that sponsors a local tech fair, offering hands-on gadget experiences.
Yet, the dance between traditional marketing and digital marketing doesn't end there. Elevate this physical imprinting by weaving in digital elements. Picture this: A boutique with a QR code on its window display, directing passersby to an online flash sale. Here, the tactile allure of window shopping melds seamlessly with the convenience of digital marketing commerce.
In a nutshell, marrying traditional marketing's palpable presence with digital marketing strategies creates a resonance that's hard to shake off. The result? A brand that not only occupies physical spaces but also comfortably nestles in consumer memory.
Effective for Certain Demographics and Regions
One size doesn't fit all in marketing's broad terrain. Both traditional marketing and digital marketing methods carve out niches, excelling in catering to specific demographics and regions. Traditional approaches often resonate with older generations who cherish the familiarity of print ads, radio jingles, or televised commercials. On the other hand, the tech-savvy youth lean into digital marketing platforms, hooked by snappy online campaigns or influencer endorsements.
Consider these marketing nuances:
Regional Preferences: In rural areas where internet access might lag, traditional mediums like local newspapers or community radio reign supreme.
Cultural Nuances: Some cultures prize tangible touchpoints, making them more receptive to physical promotional items or local event sponsorships.
Tech Adoption Rates: In tech hubs or university towns, digital marketing campaigns might see a meteoric rise in engagement and conversions.
Imagine a health brand aiming to promote a fitness tracker. In Silicon Valley, a targeted digital marketing ad campaign on tech blogs might fetch impressive results. Yet, in a Midwest town, a live demo at a community fair might strike a deeper chord.
Balancing the scales of traditional marketing and digital marketing requires a keen understanding of audience preferences. It's about tailoring strategies to fit snugly within the lifestyles and habits of target demographics. By tapping into the unique strengths of both arenas, brands can carve out compelling narratives, ensuring they resonate deeply and meaningfully, irrespective of age, region, or culture.
Advantages of Digital Marketing
Flexibility and Adaptability
In the fast-paced universe of marketing, agility remains paramount. Digital marketing, in particular, offers unparalleled flexibility and adaptability. With real-time data at its core, brands can tweak, pivot, or overhaul campaigns on-the-fly, responding instantly to market dynamics or audience feedback.
Consider these facets of nimbleness:
A/B Testing: Dive into the nitty-gritty of what resonates. A fashion brand might test two ad visuals – one featuring casual wear, the other formal – and gauge which drives more clicks.
Budget Reallocations: If a PPC campaign isn't bearing fruit, shift funds to another that's generating buzz.
Content Calibration: Brands can alter online content based on audience interaction. A skincare brand, noting dwindling engagement on product posts, might pivot to skincare routine videos.
Yet, traditional marketing isn't entirely set in stone. While changing a billboard or a print ad entails more effort, businesses can still switch up radio spots or reposition in-store displays to keep things fresh.
Blending the best of both worlds, brands can harness the steadfastness of traditional marketing, layered with the quick reflexes of digital avenues. This composite approach ensures campaigns remain relevant, resonate with audiences, and adapt to the ever-shifting sands of consumer preferences. In the end, the fusion of traditional solidity with digital dexterity creates a marketing strategy that's both grounded and agile, ready to meet the challenges of an unpredictable marketplace.
Ability to Engage and Interact with Audiences in Real-Time
Engaging audiences in real-time serves as a cornerstone of today's marketing landscape. Digital marketing, specifically, makes this dynamic interaction seamless. Social media livestreams, instant chatbots, and quick polls hold the power to foster immediate connections, giving brands an edge in forging deeper relationships.
Engage on-the-go:
Instant Feedback: Launch a product online, and in moments, collect immediate responses. A cosmetic brand can unveil a lipstick shade and instantly gauge its appeal.
Live Demonstrations: Think of a fitness brand conducting a live workout session, guiding viewers while simultaneously addressing comments.
Flash Sales & Deals: E-commerce platforms can push real-time offers, enticing users to make impromptu purchases based on limited-time incentives.
While traditional marketing may lack the immediacy of its digital counterpart, methods like call-in radio shows or live product demos during events showcase its potential for real-time interactions.
The potency of direct, instantaneous engagement lies in its authenticity. Brands aren't just broadcasting; they're conversing. By blending the reach of traditional marketing methods with the immediacy of digital marketing platforms, they tap into a synergy that captures attention, sparks discussions, and fosters loyalty. It's an approach that seamlessly weaves together the best of both paradigms – solidifying brand narratives while keeping a finger on the pulse of consumer sentiment.
Broad and Niche Targeting Possibilities
Broad and niche targeting stand as twin pillars in the expansive landscape of marketing. Digital marketing platforms shine in their capacity to micro-target, zooming in on specific demographics or interest groups with laser precision. Conversely, traditional marketing methods, like TV or radio ads, cast wider nets, encompassing vast audiences in a single sweep.
Harnessing both scopes:
Personalized Promos: Digital marketing platforms, such as social media ads, can pitch customized deals. For instance, a gourmet coffee brand can target espresso aficionados with special offers tailored just for them.
Geo-Targeting: Digital marketing ads can zone in on particular localities. A restaurant launching in Chicago can ensure only locals get wind of their grand opening.
Mass Media Appeals: Traditional marketing methods, especially billboards and print ads, ensure brands remain top of mind for the masses. A shoe brand's billboard on a bustling freeway captures thousands of eyes daily.
Integrating both broad and niche tactics, marketers have an arsenal of strategies at their disposal. This combination allows for a dual approach: while digital marketing campaigns build close-knit communities around brands, traditional avenues ensure widespread visibility. It's a duality that offers the best of granularity and scale – pinpointing devoted enthusiasts while also painting the town with your brand's story. In essence, it's the art of being everywhere, for everyone or just someone – as the strategy demands.
Data-Driven Decision Making
Data-driven decision making blazes a trail in the dynamic landscape of marketing. Tapping into vast reservoirs of data, brands harness insights that shape campaigns, ensuring maximum impact. Both traditional marketing and digital marketing strategies benefit immensely from this approach.
Cases in Point:
Tailored TV Spots: While many believe television belongs purely to the domain of traditional marketing, the ability to analyze viewer habits changes the play. Brands can whip up advertisements for specific time slots when their target audience most frequently tunes in.
Digital Retargeting: Delve into website analytics, pick up on who dropped out of the purchase funnel, and circle back with a tailored ad, urging them to complete their transaction.
Print Precision: No longer does print media shoot in the dark. With survey data and readership analytics, brands place their print ads in sections most frequented by their desired audience.
Social Media Momentum: Platforms like Instagram offer insights on when a brand's followers are most active. Crafting posts for these high-traffic windows ensures maximum engagement.
In essence, data acts as the compass, directing marketing efforts to promising horizons. By prioritizing evidence over intuition, brands streamline their resources, maximize returns, and navigate the choppy waters of the market with confidence. In a universe where precision matters, being armed with data makes all the difference.
Benefits of a Combined Strategy
In today's fast-paced marketing landscape, melding the strengths of both traditional marketing and digital marketing strategies offers brands a competitive edge. A combined approach not only amplifies reach but also carves out deeper connections with audiences.
Consider the movie industry. When launching a blockbuster, studios don't rely solely on flashy online trailers or social media buzz. They blend these digital marketing tactics with traditional ones – think billboards, radio spots, and talk show appearances. The result? A surround-sound campaign that audiences find hard to sidestep.
Key Advantages:
Broadened Reach: While digital campaigns zero in on tech-savvy consumers, traditional marketing methods ensure you don't bypass those less plugged-in.
Synergy: Radio ads can drive listeners to an interactive website, harmoniously linking traditional marketing and digital marketing touchpoints.
Memorable Impressions: A compelling magazine spread, followed by targeted online ads, reinforces brand messages, making them stick.
Tailored Tactics: Use data from digital marketing campaigns to fine-tune traditional marketing strategies and vice versa. It's about making each method inform the other.
Versatility: While digital marketing platforms excel in real-time engagement, traditional marketing channels, like events or print, offer tangible experiences that resonate on a different level.
Brands that tap into this dual approach harness a broader spectrum of opportunities. It's like setting the stage with a traditional approach and then shining the spotlight using digital marketing means. By interweaving the tangible with the virtual, brands can speak to diverse audience segments, ensure consistent messaging, and cultivate richer consumer relationships. It's a holistic approach that positions brands not just in the minds of consumers but in their daily lives, turning passive observers into active participants.
Conclusion
In navigating the vast landscape of marketing, understanding the intricacies of traditional and digital methods becomes paramount. Both come with their unique systems and strategies and determining which to employ often boils down to the desired outcome and target audience. Traditional marketing still holds its ground in some scenarios, reaching specific demographics and establishing a tactile connection. On the other hand, digital marketing excels with its algorithm-driven personalisation, catering to modern consumers seeking immediacy and relevance. Yet, it's the melding of these two – backed by data-driven insights and strategies – that truly amplifies outreach. ⚡
Pondering your next step? Harness the power of Plerdy to glean SEO & UX analysis that refines your marketing efforts. Both traditionelles and digitales marketing require agile tools to decode the ever-evolving audience patterns and preferences. Remember, it's not about the dichotomy; it's about synergizing the strengths of both to carve a niche in this competitive domain. Dive into Plerdy and let your strategies thrive. Happy marketing! ⚡