This article comprises answers to the most popular questions regarding a usability test.
The usability test is a check out of website usability. In the process, specialists detect issues in the structure, functional set and interface of a website that can lead to a conversion decrease.
What is the usability test?
The main goal is to analyze users' behavior. In current conditions, the analysis defines traffic by device, so the whole audience is divided into mobile, tablet, and desktop users. This approach is caused by a drastic increase in mobile traffic.
The comparison of search results for "makeup":





You're going to be surprised, but statistics says that 62% of companies that improved their website design for mobiles increased their sales.
The usability test allows seeing what components of a website work properly and what doesn't work at all. It makes it clear why users' behavior differs from what was forecasted. Such anomalies are impossible to detect without checking the website interface and its comparison to users' experience.
A client gets a precise report (above 20 A4 pages). A quality report includes a list of mistakes and inaccuracies, suggestions for their elimination, and recommendations regarding website optimization.
Often, the recommendations aim for
A conversion increase (in some niches it is 0,4 %, but can potentially grow to 0,8 % or even 1,3 %);
An average check increase (due to cross-selling and upselling as well);
Repeated sales ( due to the lifetime value, keeping a client and repeated sales reduce expenses on bringing a new audience.)
Who needs the usability test?
The usability test makes sense for projects having stable or increasing traffic.
Most of the time, it is internet marketers who need the usability test. Usually, they seek the most effective ways of attracting potential clients with a further improvement of conversion on all stages of sales funnels.
A website heatmap in dynamics in an online store: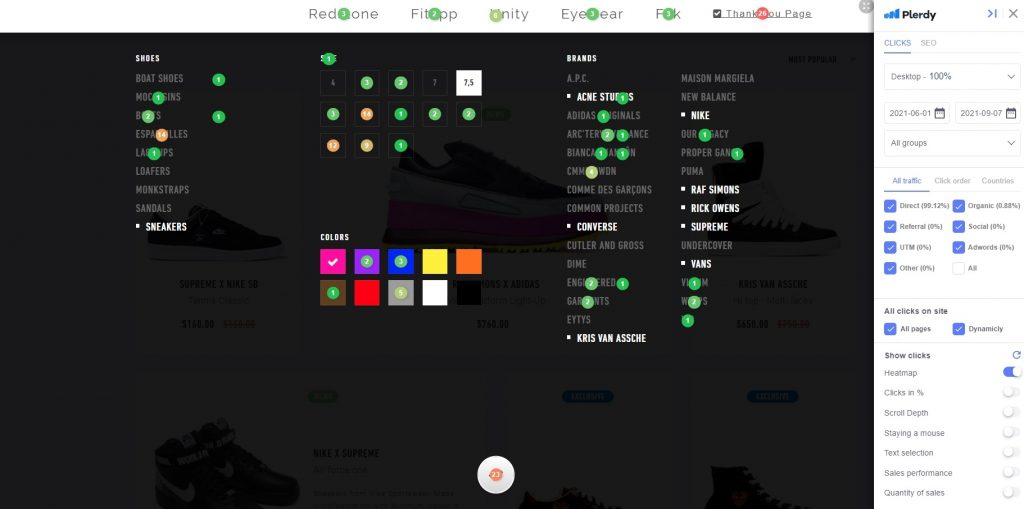 The more the competition grows, the more attention the usability test gets, 86% of marketers are doing or planning to do usability testing to improve website conversion. Seems like this number will only grow.
What does the usability test methods?
The whole process has 4 steps. Each of them means a group of tasks:

Target audience description. The first method of usability test is to determine the target audience. A marketer must understand its habits, expectations.
Analysis of users' experience. This is method about statistics. An important part here is played by website heatmap and scrollmap. They allow to detect the most problematic spots and how users interact.
Detecting obstacles. The third method is a search of obstacles that decrease conversion. This aims to detect problematic areas in design. It can be improper contrast of colors, many objects, unfunctional buttons.
Recommendations. On the forth method, recommendations regarding website improvements and optimization are prepared.
What does the usability test methods check?

Website quality. Not only the look of a website is analyzed but also its technical implementation: speed, mistakes in the functional set, etc. Quality is, first of all, connected to speed. Slow page loading can lead to 80% bounce rate. Moreover, 94% of users say that design is an important factor of being trustworthy.
Usability level.Every user relies on a previous experience, so it's important that a website has a user-friendly interface and some hints and instructions.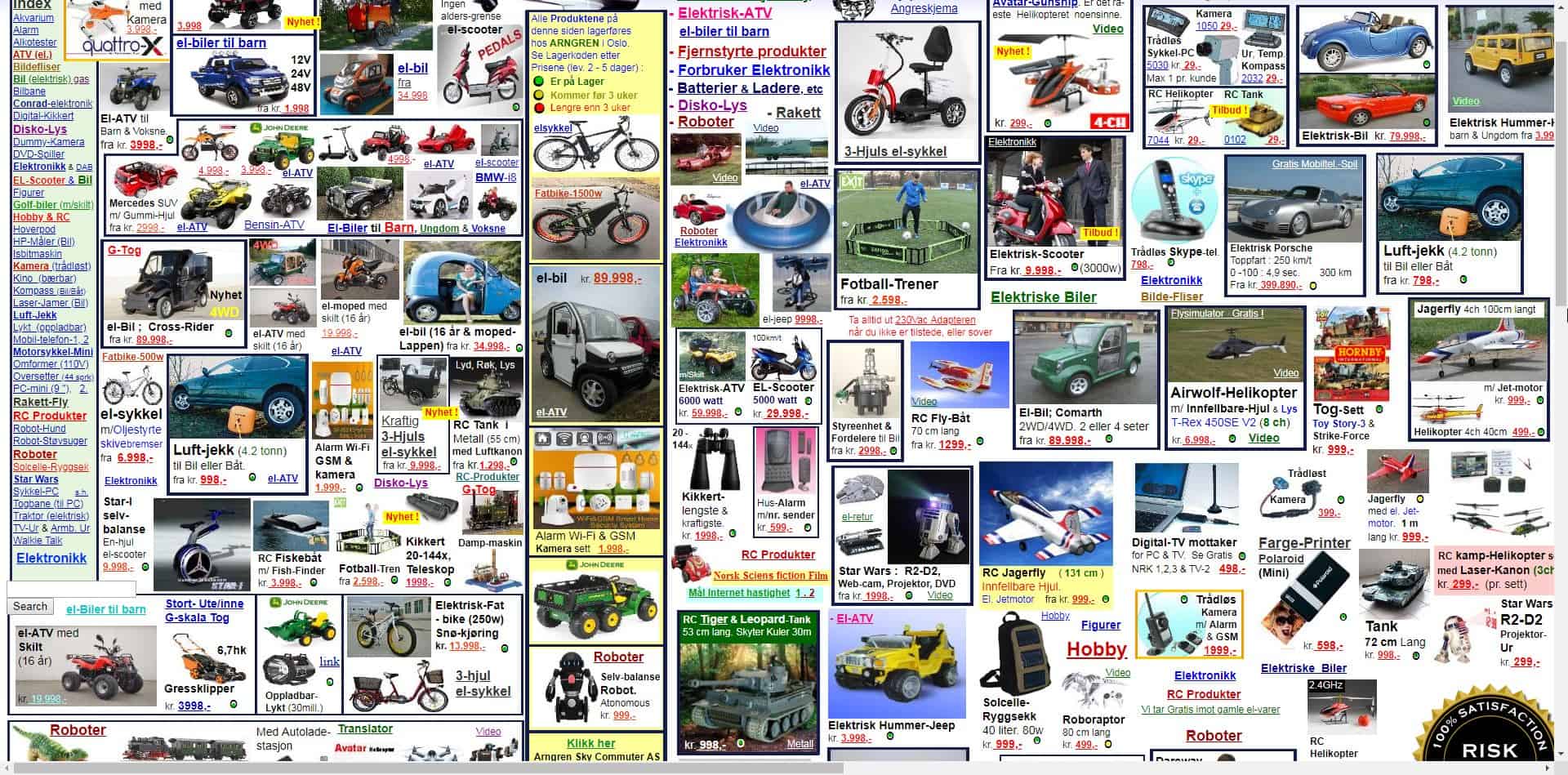 Proper look. The presence of identity, the volume of content, locations of CTAs. Colors make a website 80% more recognizable.;
Indicators of behavioral factors. Detecting where users enter a website and where they leave it, exploring ways of conversion, studying the most often clicked components, etc.
What problems does the usability test solve?
The main problems that require the usability test:
Unsatisfactory or decreasing sales;
Anomalies of user's behavior;
Too high price to bring a new client;
High expenses on customer support;
Short "lifetime cycle" of a client.
How much time does the usability test take?
The duration of usability test depends on difficultness and methods. The minimum time required is 1 month.
Conclusion
The usability test should take place at least once a year or when required. Design trends change approximately every two years. It doesn't mean that a website needs to be updated externally in the same periods by new methods. More important is to monitor global trends connected with users' experience able to improve conversion.
For example, a few years ago, chats on websites weren't widespread. Now, online support is obligatory for any service. New solutions are usually acquired by a market in 2-3 years. So, to be ahead, you need to monitor the main tendencies and implement them on the website.