This article comprises answers to the most popular questions regarding a usability test.
The usability test is a check out of website usability. In the process, specialists detect issues in the structure, functional set and interface of a website that can lead to a conversion decrease.
What is the usability test?
The main goal is to analyze users' behavior. The analysis defines traffic by the device in current conditions, so the audience is divided into mobile, tablet, and desktop users. A drastic increase in mobile traffic causes this approach.
The comparison of search results for "makeup":





You'll be surprised, but statistics say that 62% of companies that improved their website design for mobiles increased their sales.
The usability test allows seeing what components of a website work properly and what don't work at all. It makes it clear why users' behavior differs from what was forecasted. Such anomalies are impossible without checking the website interface and its comparison to users' experience.
A client gets a detailed report (above 20 A4 pages). A quality report includes a list of mistakes and inaccuracies, suggestions for elimination, and website optimization recommendations.
Often, the recommendations aim for
A conversion increase (in some niches it is 0,4 %, but can potentially grow to 0,8 % or even 1,3 %);
An average check increase (due to cross-selling and upselling as well);
Repeated sales ( due to the lifetime value, keeping a client and repeated sales reduce expenses on bringing a new audience.)
Who needs the usability test?
The usability test makes sense for projects having stable or increasing traffic.
Most of the time, internet marketers need usability tests. Usually, they seek the most effective ways of attracting potential clients with a further improvement of conversion on all stages of sales funnels.
A website heatmap in dynamics in an online store: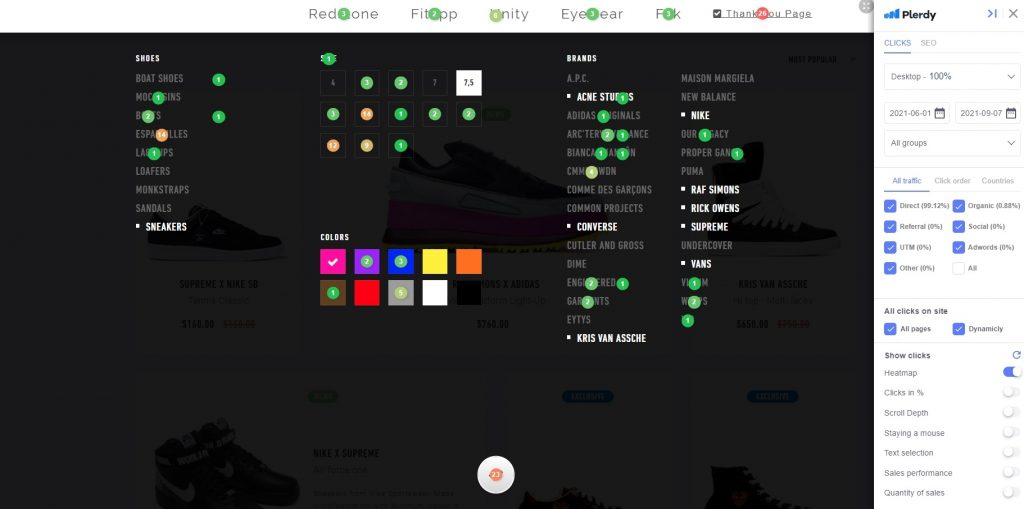 The more the competition grows, the more attention the usability test gets, 86% of marketers are doing or planning to do usability testing to improve website conversion. Seems like this number will only grow.
What does the usability test methods?
The whole process has four steps. Each of them means a group of tasks:

Target audience description. The first method of a usability test is to determine the target audience. Marketer must understand their habits and expectations.
Analysis of users' experience. This is a method of statistics. The website heatmap and scroll map play an important part here. They allow us to detect the most problematic spots and how users interact.
Detecting obstacles. The third method is a search for obstacles that decrease conversion. This aims to detect problem areas in the design. For example, it can be improper contrast of colors, many objects, or unfunctional buttons.
Recommendations. In the fourth method, recommendations regarding website improvements and optimization are prepared.
What do the usability test methods check?

Website quality. The look of a website is analyzed and its technical implementation: speed, mistakes in the available set, etc. Quality is, first of all, connected to speed. Slow page loading can lead to an 80% bounce rate. Moreover, 94% of users say that design is important in being trustworthy.
Usability level. Every user relies on previous experience, so a website must have a user-friendly interface and some hints and instructions.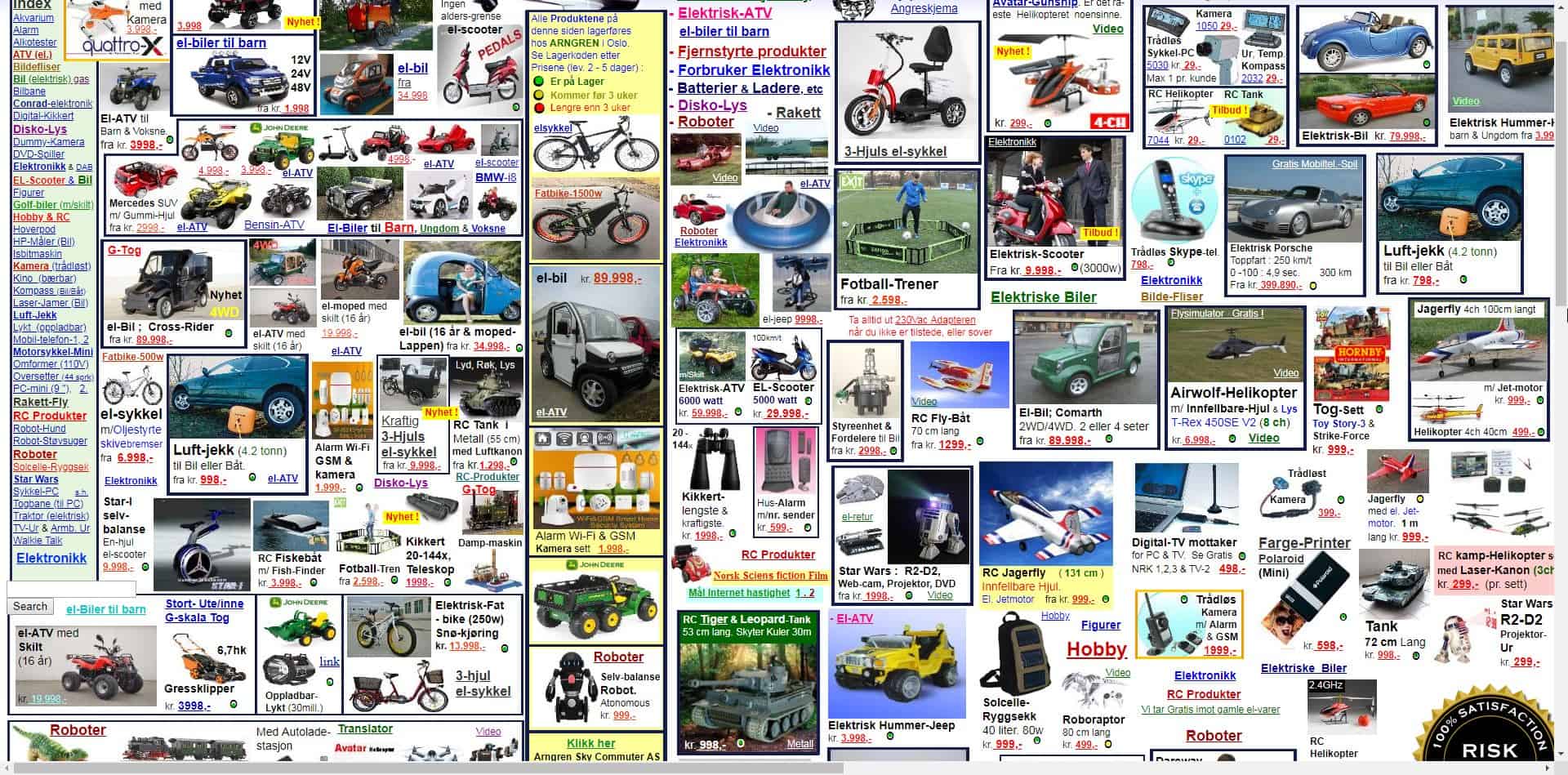 Proper look. The presence of identity, the volume of content, and the locations of CTAs. Colors make a website 80% more recognizable.;
Indicators of behavioral factors. Detecting where users enter a website and where they leave it, exploring ways of conversion, studying the most often clicked components, etc.
What problems does the usability test solve?
The main problems that require the usability test:
Unsatisfactory or decreasing sales;
Anomalies of user's behavior;
Too high price to bring a new client;
High expenses on customer support;
Short "lifetime cycle" of a client.
How much time does the usability test take?
The duration of the usability test depends on difficulty and methods. The minimum time required is 1 month.
Top 10 Usability Testing Methods
You already know a lot about methods of usability testing. So, to make the picture complete, we have selected the top 10 most popular usability testing methods. Take a look.
Moderated usability testing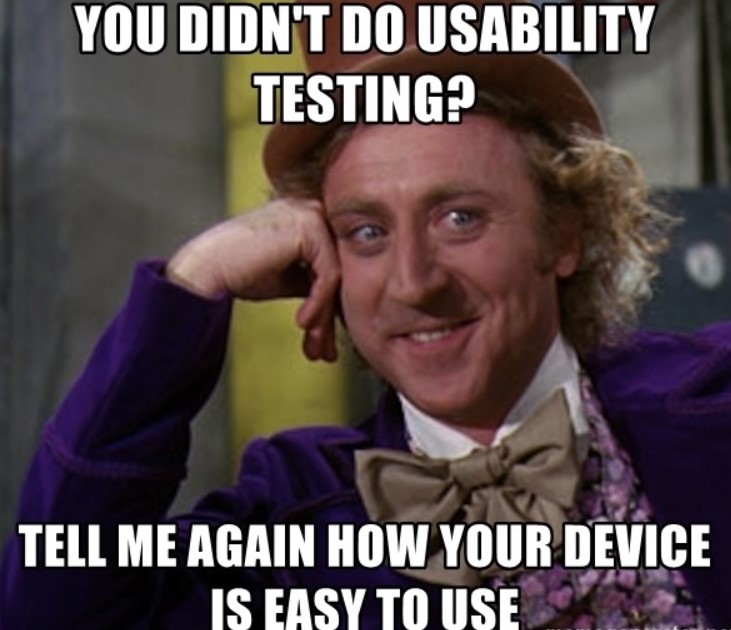 Moderated testing is the first one of our usability testing methods examples. In a moderated remote usability test, the test person processes tasks in the presence of a moderator and observing persons. A moderator sets the tasks and accompanies the test person throughout the session. However, this person does not lead through the task; otherwise, this would falsify the test result. A moderator can ask follow-up questions and follow up with the person being tested in case of unclear statements to gain valuable insights. If a product is in the concept phase or a new product idea, it is advisable to carry out moderated tests, as, in the early stage of product development, knowledge about the users and their feedback is usually lacking. It is one of the most popular UX usability testing methods.
Unmoderated usability testing
Unmoderated user testing is usually taken over by test software in which tasks for the test candidates are entered. You wait for the collected data and receive the test results within a very short time. The presence of a moderator is not required. In most cases, these services have a pool of test persons who are paid for the effort, so you do not have to worry about recruiting the appropriate target group. This option is one of the most widespread types of usability testing methods.
Which procedure is most suitable therefore depends heavily on time, the available budget, and the product development phase.
For example, unmoderated testing is best suited for evaluating live websites and apps or highly functional prototypes. A moderated test would be used to investigate tasks requiring a lot of imagination or emotions from the test persons.
Guerilla testing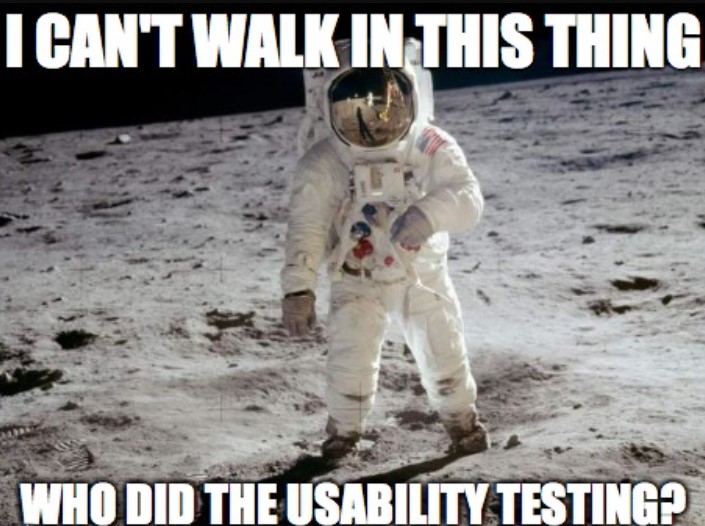 A guerrilla test takes approximately 10 – 15 minutes. The aim is to uncover a product's or service's weaknesses and identify the potential for improvement. For this purpose, test users look at and check certain areas of an application. Low-fidelity prototypes in the development process with a low level of detail are sufficient for this. In this way, providers gain valuable insights into the usability of their products in the prototyping phase.
The task list for the user can look like this:
Add an item to the shopping cart.
Search for additional elements.
Go to the checkout page.
Login.
Change the delivery address.
Confirm the transaction details.
Print out the payment confirmation.
Find payment authorization in the email inbox.
It is one of the mobile usability testing methods that will help you understand a lot about your product.
Lab usability testing
The usability test in the laboratory is another method for measuring and improving usability. It is not the most popular among different usability testing methods, but it can be beneficial too.
The classic (scenario-based) user test, also called the laboratory test or usability test, is probably the best-known method to determine usability. Users from the specific target group test a prototype for vulnerabilities and possibilities for improvement (inductive test) or an existing application to achieve a certain performance (deductive test).
In the test sessions, which usually take place in a usability laboratory, the subjects work on typical tasks that reflect the core functionalities of the application. During the task solution, the test persons are observed by an experienced usability expert (participating observation). At the same time, the test persons are usually asked to describe their problems with the operation of the website so that the motivations behind the actions can be clarified.
Contextual inquiry
​​What about other qualitative usability testing methods? Contextual inquiry is a method of a structured interview, which differs from the usual, for example, journalistic interview, in that it is always built on three basic principles:
First, accounting for the context in which the site under study is used.
Joint assessment of the site by the user and the developer.
The focus of site evaluation is its user-friendliness.
In contextual inquiry, work, time, motivation, and social factors affecting the user remain the same as in the real world, in contrast to laboratory studies, where the experimenter controls these factors.
Contextual research is most useful for assessing the environment in which a product will be used, so it is done in the early stages of product development. It is one of the most useful usability testing methods for websites.
Session recording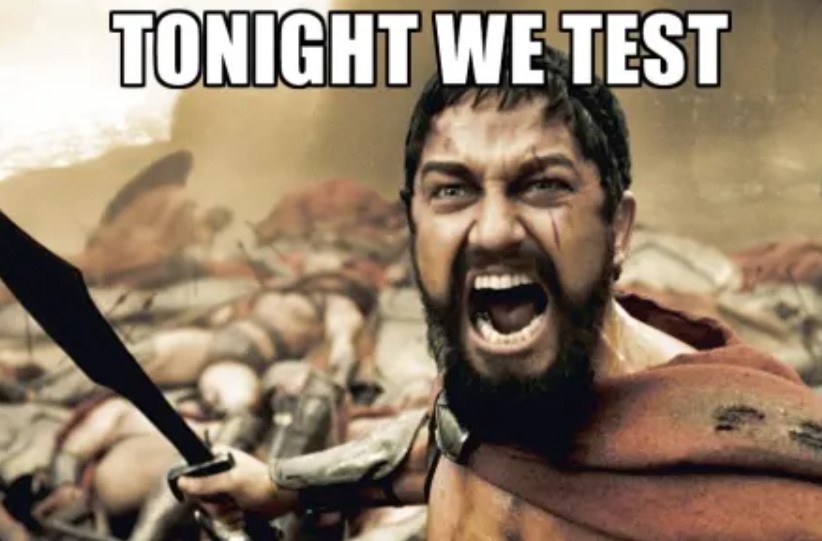 We couldn't but include session recordings in our web usability testing methods list. To better understand the user's steps during the test, it is recommended to record his actions on the screen or website recording a screen during the session – ideally in parallel with the audio recording of his thoughts. This way, thought processes and actions can be observed in parallel. In addition, you will have a visual understanding of what website parts are interesting and convenient for a user and which are not.
Phone interview
A phone interview is one of the most helpful remote usability testing methods. In a telephone usability test, the moderator verbally instructs the participants while they complete tasks on the computer. This person collects feedback from them while everything on the respondent's screen is recorded remotely. Phone interviews save money on testing users from different geographic areas. Since they are cheaper than offline interviews, they allow you to collect more useful information over the same period.
A/B testing
A/B testing is when users are presented with one of two versions of a design – an A version or a B version – and the respective conversion rates are compared to determine which version performs better. Such tests (sometimes called split testing) are most useful when only one element is different in each version. In this study, the researchers compare the two tests to see which version is more effective.
Card sorting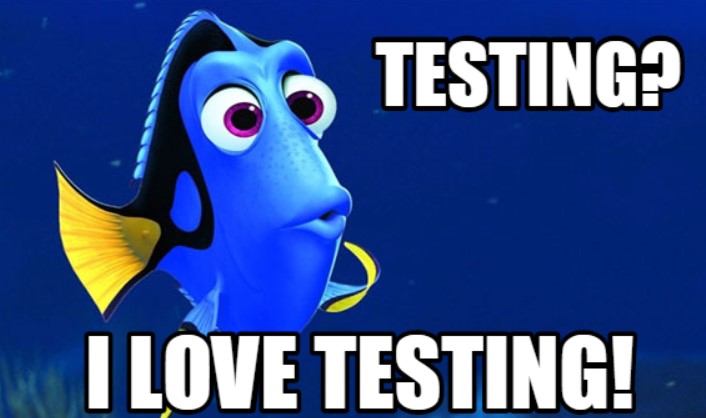 Card sorting tests are usually carried out at the beginning of the conceptual phase of a web project. The aim is to find out how the planned content on the website can be structured as user-friendly as possible. For main sections, finding suitable names and logically assigning subcategories is important. The test persons receive cards with the respective subcategories and should first sort them into groups in terms of content. Inconclusions are immediately detected and can be corrected. Suitable names can be found for the main categories that best match the respective grouping.
5-second test
The 5-second test is a classic user research method in which users initially view a website, an advertising medium, or other designs for only 5 seconds and then answer questions about it. 5-second tests are very convenient to use for:
First impression: does the first impression of the testers conciliate with your brand values? Following this 5-second test, a detailed usability test of the entire user journey is recommended.
Relevance: is your offer (for example, on a landing page or an advertisement) relevant to your target group? Does it meet your needs?
Design/Branding: does your design look appealing to users? What emotions does it arouse?
Understanding: are the contents of your design understood at first glance? Sometimes, it may also be a good way to set a very short task that can be completed in 5 seconds.
Conclusion
The usability test should occur at least once a year or when required. Design trends change approximately every two years. It doesn't mean that a website needs to be updated externally in the same period by new methods. More important is to monitor global trends connected with users' experience, able to improve conversion.
For example, a few years ago, website chats weren't widespread. Now, online support is obligatory for any service. A market usually acquires new solutions in 2-3 years. So, to be ahead, you must monitor the main tendencies and implement them on the website.