In 2023, growth hacking has cemented itself as a vital marketing strategy, allowing businesses to expand rapidly by utilizing unique, innovative techniques. Leading this cutting-edge field are 20 top growth hacking agencies, employing exceptional methods to transform average campaigns into extraordinary triumphs ?. Specialized in different niches such as e-commerce, healthcare, and SaaS, these agencies set themselves apart through tailored approaches.
Here's a glimpse into their offerings:
Personalized marketing strategies for rapid expansion in e-commerce
Advanced hacking methodologies in healthcare to drive patient engagement
Unique SaaS solutions to enhance user experience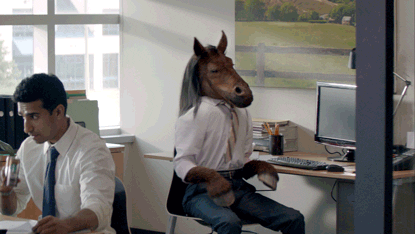 For instance, employing state-of-the-art analytics tools, an e-commerce agency might apply targeted algorithms to maximize sales, while a healthcare-focused agency could implement AI-driven patient interaction methods. Plerdy tool stands as an essential solution for SEO & UX, offering insights that help in driving sustainable growth. Ready to supercharge your online venture with unparalleled growth strategies? Dive into this extensive guide featuring the 20 top growth hacking agencies in 2023 and find the perfect partner to boost your business ?. Make the most of your marketing efforts with Plerdy and grab the success that awaits you!
What is a Growth Hacking Agency?
A growth hacking agency — the name itself sparks intrigue. Born from the intersection of marketing and technology, these agencies have a single, laser-focused goal: accelerating business expansion at a blistering pace. It's not about traditional marketing strategies — it's an entirely different ballpark.
Primarily, a growth hacking agency aims to:
Rapidly boost client acquisition
Substantially improve retention rates
Generate higher revenues
Unlike traditional marketing companies, growth hacking agencies incorporate technological tools and ingenious, often unconventional, tactics to generate quantifiable results. Rather than casting a wide net with broad-spectrum advertising campaigns, they strategically target vital points within your customer journey to enhance engagement and conversion.
Consider the case of a local e-commerce business striving to make a mark. A growth hacking agency could use machine learning algorithms to segment customers and deploy personalized email marketing. Or, they might optimize onboarding processes to retain more first-time buyers. It's all about understanding the customer's path, from first interaction to conversion and beyond.
In this age of digital dominance, growth hacking agencies serve as catalysts for expansion. Equipped with a robust understanding of data and an experimental mindset, they turn stagnation into acceleration, fostering brand visibility and driving business success in ways you might not have imagined. A growth hacking agency doesn't merely promote your products or services — it propels your entire operation forward, optimizing every touchpoint to ensure the growth trajectory keeps climbing.
Key Factors to Consider When Choosing a Growth Hacking Agency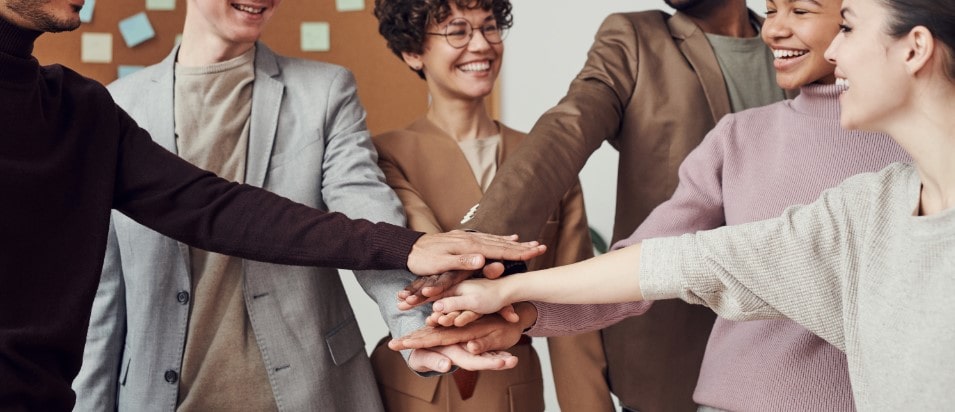 Choosing a growth hacking agency demands strategic consideration. Primary aspects to weigh up include:
Expertise and Experience: You want an agency that's been through the thick of it. That means they've weathered the storm, adapted to dynamic market shifts, and consistently delivered growth results for clients. For instance, a growth hacking agency that excels in the SaaS industry might not perform as well for e-commerce businesses.
Approach to Metrics: Growth hacking is a numbers game. An effective agency should have a clear method for measuring key metrics and making data-driven decisions. If they're vague about their approach to analytics, that's a red flag.
Portfolio of Past Work: Past work often mirrors future performance. Scan the agency's portfolio for successful growth strategies implemented for other businesses. Be cautious of agencies hesitant to showcase their portfolio — it may signal inexperience or ineffective tactics.
Pricing Structure: This may seem obvious, but transparency in pricing is critical. Ensure the agency is clear about their costs upfront and that their pricing model aligns with your budget.
Don't make your choice lightly. Choosing the best growth hacking company can be the difference between slow growth and rapid development. Align yourself with an agency that shares your ambitions, understands your market, and can back up their promises with hard data.
The Top 20 Growth Hacking Agencies of 2023
Since its inception in 2006, WebSpero Solutions has established a solid footprint in the domain of growth hacking and digital marketing. This agency, nestled in the digital landscape, has assisted a multitude of brands, products, and businesses to amplify their online marketing ventures, facilitating tangible business expansion.
Growth Agency WebSpero Solutions is not your average digital marketing agency. Instead, it shines with its unique attributes:
Result-Driven Approach: Clients are drawn to WebSpero's compelling case studies and thoughtfully strategized proposals. They remain loyal due to the agency's unwavering focus on results and customer acquisition strategies. The average client-agency relationship spans a remarkable 23 months.
In-House Expertise: Boasting a team of 132 seasoned marketing experts, WebSpero offers unrivaled expertise. With 187 global advertising and analytics certificates, they guarantee your investment's fruitful return.
Effective Process Management: Efficiency thrives through process automation at WebSpero. With monthly planning, SCRUM methodologies, workflow automation, and quality control systems, they ensure your project's success.
Technological Efficiency: This agency thrives on technological advancements, having developed numerous marketing and analytics tools. They guarantee swifter and more efficient task completion, fueling your business's rapid growth.
Transparency: With the WebSpero Client Dashboard, clients can keep track of their project KPIs, ad campaign success, task progress and effortlessly reach out to account managers.
Reputation: Sixteen years of hard-earned reputation backs WebSpero's dealings. They are ready to tackle challenges and propose honest solutions for any identified issues.
WebSpero has served over 4,000 clients, helping them leverage online marketing tools to propel business growth. Their innovative approach to SEO promotion, known as SEO 2.0, benefits from the shared expertise of 73 certified specialists, agile methodologies, and technologically advanced tools. This steadfast commitment to delivering success sets WebSpero Solutions apart in the digital marketing and growth hacking ecosystem.
Growth Hacking Agency #2: Jives Media

Growth hacking agency Jives Media stands out as an unrivaled titan in the domain of digital marketing agencies – a title held for five consecutive years, from 2018 to 2022. With a commanding reputation, Jives Media lives up to its lauded status by shattering limits and crafting unique strategies, successfully completing over 500 projects to date.
From SEO masters to ad virtuosos, the team at Jives Media weaves growth hacking into the DNA of businesses across diverse niches. Be it law firms featured in NBC or a digital marketing strategy discussed in Forbes, the results speak volumes about their capabilities.
A snapshot of their expansive service portfolio includes:
Web design, where site metrics are meticulously analyzed to construct optimized sites that drive business growth.
Google Ads used to focus on potential clients, increasing leads and site visits.
Social media strategies for building brand awareness.
Video Marketing Production, creating compelling content that captivates audiences.
SEO practices to drive organic website traffic, enhancing brand visibility.
1V1 Marketing Consulting, offering personal marketing advice tailored to individual business needs.
Jives Media ensures a smooth execution for clients, carrying the weight of the digital marketing world on their shoulders. Jay Ives, the President of Jives Media, ensures that businesses run smarter with expert support in digital marketing, media, and business solutions.
With an impressive roster of 16k global customers, the widespread influence of Jives Media is undeniable. A bulwark in the marketing agency sector, they continue to command respect from peers and provide top-tier service to clients.
Growth Hacking Agency #3: Panem Agency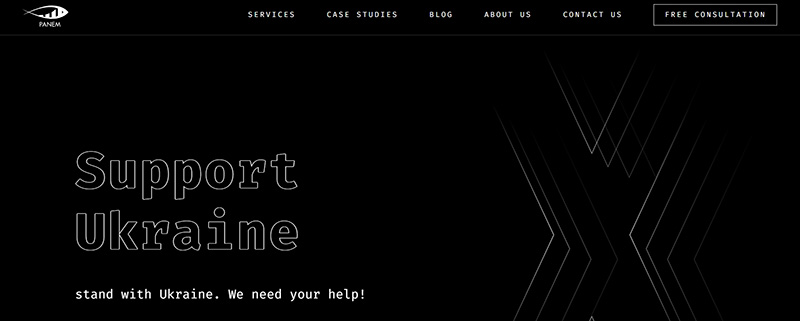 Situated in the vibrant heart of Lviv, Ukraine, Panem Agency ignites businesses with its comprehensive suite of organic SEO and digital marketing services. From fledgling startups to well-established enterprises, Panem Agency delivers strategic growth through expert hacking of digital landscapes, enhancing online visibility while ensuring maximum return on investment.
At Panem, we're not simply an agency—we're an integral part of your marketing engine. Growth Hacking Panem Agency specialize in:
Enhancing organic traffic through superior SEO optimization
Creating impactful PPC campaigns and AdWords creatives
Offering comprehensive web analytics consulting
Conducting rigorous SEO audits for websites, pre- and post- redesign
Boosting startups via targeted SEO strategies
Designing robust digital marketing plans
Amplifying reach via PPC marketing
Elevating conversion rates through expert UX and CRO services
For instance, consider an e-commerce client hitting a plateau in their sales. The company team dives deep into the user behavior data, identifies areas for optimization, and reshapes the customer journey to be more intuitive and engaging. Result? Sales pick up again.
Or take their work in the HoReCa industries. Panem's strategic SEO approach has brought countless startups to the fore, turning them into recognizable brands with high Google visibility.
Growth agency Panem doesn't just set you up for the present—it prepares you for the future. Through detailed competitor analysis, technical audits, relevance mapping, on-page SEO, and link building, position you for sustainable growth.
In the end, whether you require technical SEO audits, reputation management, content strategy, or content checks, Panem—the all-encompassing marketing agency in Lviv—is your go-to partner. Empower your growth with Panem Agency, and experience the transformative power of professional SEO services.
Growth Hacking Agency #4: Farsiight

Tucked in the hustle of Brisbane, 4000 Australia, Farsiight is not your typical performance marketing agency. Farsiight emerged as a result of frustration with the established quo in an effort to upend things, outperform conventional agencies, and outpace them.
Fueling the growth of unicorns and rapidly scaling startups, Farsiight combines the brilliance of digital marketing strategies with an unwavering commitment to client success. Their approach goes beyond short-term quick wins – they're invested in the marathon, focused on delivering sustained, consistent victories, even amidst turbulence.
At the heart of this dynamic growth hacking agency lies the core of their operations:
A commitment to Growth for Good – an unwavering mission to propel brands dedicated to positivity.
Expertise in Performance Creative and PPC Marketing – a foundation forged from over a decade of hands-on experience executing multi-million dollar campaigns.
An obsession with producing real business outcomes – helping brands amplify their positive impact.
An ensemble of the brightest minds in digital, their culture is testimony to their quality. Recognized in the Smart50 Workplaces list, their dedication to recruiting and retaining top talent is tangible.
Their blog, Insiights, provides industry knowledge and actionable marketing tactics, embodying their commitment to empowering their clients. They don't simply work with everyone – they align with partners who share their drive and passion. Farsiight, a vision of marketing excellence, pushing the boundaries of growth and success.

Loud Mouth Media, an award-winning performance marketing agency, are masters in delivering digital strategy to boost your ROI. They are strategic growth hackers that cut through the noise and use the most relevant channels to meet your goals. This premier Google partner ranked in the top 3% of agencies in the UK, is the dynamo you need to fuel your brand's growth and dominance in the market.
Specializing in search, display, ecommerce, social advertising, SEO, and more, Loud Mouth Media delivers ingenious, cost-effective campaigns that catch high-intent audiences actively desiring your product or service. They exploit innovative targeting to build expansive brand awareness amongst highly-qualified audience groups. Their ecommerce strategies, whether your store is small or large, are tailor-made to drive growth to the maximum.
Their services also include:
Sparking growth, awareness, and engagement through Social Advertising. They reach targeted audiences and inspire conversions.
Boosting organic search traffic by optimizing your website for relevant target keywords.
Conversion Rate Optimization for driving conversions from your existing website traffic, prioritizing quality over quantity.
Programmatic Advertising for automatic purchase of digital advertising space using data for placements and price decisions.
In the world of SEO, they're unparalleled. With the understanding that 75% of internet users never scroll past a search's first page of results, growth hacking agency Loud Mouth Media uses dedicated SEO to connect sites with relevant users. This agency ensures your website is correctly optimized to rank for keywords aligning with your business objectives. They are your engine for long-term incremental growth. Their SEO campaigns increase organic traffic, direct and assisted conversions, and expand existing keyword pools. Partner with Loud Mouth Media to dominate your industry.

Delivering exponential growth and precision-hacking strategies, SEO Experts Company India stands as a premiere marketing agency with data-driven solutions. A strategic partner in your marketing journey, we're committed to propelling your brand to greater visibility and lead acquisition through proven organic search strategies.
Unleashing the power of strategic keyword research, team focuses on medium and long-tail keyword integration. Company consistently target organic traffic growth and conversion optimization, ensuring your brand's upward trajectory in search rankings. As Yanick T., Managing Director at Ignite ROI, testifies, their approach has seen brands steadily climb the ranks with significant increases in organic search traffic.
With Growth agency SEO Experts Company India, you're assured:
Mastery of SEO audit for optimal website health
Expertise in keyword research and analysis for targeted content creation
Proficiency in technical SEO to optimize your site for search engines
Skilled backlink gap analysis to strengthen your link-building strategy
Advanced content gap analysis to improve content strategy
Growth Hacking Agency SEO Experts Company India rich history of success includes an impressive portfolio of clients who've experienced significant revenue growth, such as Anglar Sports and Omega Walk. Fueled by comprehensive SEO solutions, help businesses expedite their goals, maximize conversions, and attract relevant traffic.
Their client-first approach is evident in the positive feedback received, as mentioned by Vishal Goswami, Founder & CEO of Friction Studio. With a dedicated team solely focused on SEO, we're proud to be an adaptable, proactive, and result-oriented agency with a five-star rating from Clutch and Google.
So, elevate your brand visibility with SEO Experts Company India and experience the dynamic growth that only data-driven, expert SEO strategies can offer.
Growth Hacking Agency #7: Delante

Delante isn't just any SEO agency; they're a data-driven powerhouse revolutionizing the digital landscape. Delante, which has a laser-like concentration on growth, excels at the complex dance of exploiting search algorithms, placing them firmly at the top of the marketing food chain.
To truly understand their prowess, let's zoom in on a few niches:
E-commerce: Delante tailors strategies for online stores, ensuring these platforms don't just get traffic – they convert. By channeling potential customers right to the checkout button, they guarantee skyrocketed sales.
International SEO: Crossing borders digitally? Delante crafts strategies for multiple languages, ensuring a brand shines globally.
Long Tail SEO: Tapping into the power of specific search queries, they pull in high-converting users.
Their Growth hacking agency aren't limited to SEO alone. They also offer:
High-Quality Content: They strategically embed chosen keywords into top-notch content, optimizing pre-existing articles for maximum reach.
Quality Link Building: By harnessing links from diverse, reputable sources, they boost a site's domain authority, ensuring it's favored by Google.
Analytics and Conversion Growth: Delante doesn't stop at implementation. They dive deep into the metrics, continually tweaking strategies for optimal results.
A glance at their accolades says it all – the US Search Awards and European Search Awards have both recognized their unmatched expertise. Specializing in long tail SEO, their transparency and flexibility stand out – no long-term contracts, just tangible, sustainable growth. Dive into Delante's process, and discover the difference data-driven strategies can make.

In the bustling digital marketplace, standing out is paramount. Enter Incrementors Web Solutions – a beacon for businesses seeking a boost. Known for their unparalleled expertise in hacking growth dynamics, this agency tailors strategies to amplify brands and transform the marketing landscape. Drawing from a rich tapestry of digital insights, Incrementors consistently nurtures and refines a brand's digital touchpoints.
But how?
By attracting qualified traffic, they position businesses right in the limelight of their target audience.
Through nurturing, they foster deep connections at every stage of the sales funnel.
Retargeting ensures no potential customer slips through the net, drawing them back with personalized interactions.
The culmination of all these methods is conversion, which transforms casual website users into ardent brand supporters.
Consider their impeccable track record. Plumbingowners.com saw a whopping 350% increase in keyword rankings, while Nopigneva skyrocketed with a 2354% hike in just a year! Studios like Studiomoxieartchitects and Launchmodule have enjoyed organic revenue boosts and heightened session numbers, respectively. Incrementors doesn't just stop at driving traffic. They architect a digital journey tailored to resonate with the brand ethos and audience preferences. From creating cutting-edge web designs that echo modern trends to harnessing the power of social media for expansive reach, they offer holistic solutions. E-commerce? They've got you covered, fostering growth and ensuring businesses don't just survive but thrive in the digital expanse.
Dive into the digital renaissance with Incrementors and reshape your business narrative. Don't just be a part of the conversation – lead it.

Radd Interactive is more than just another digital marketing agency; it's an embodiment of precision, growth, and commitment. Pioneering the digital landscape with professional services, their expertise encompasses everything from razor-sharp search engine optimization to intricate paid media marketing strategies. Here's a quick snapshot of what they bring to the table:
Digital Finesse: By integrating state-of-the-art meta-data optimization, content customization, and curated internal links, they drive organic growth that stands out in the crowded digital ecosystem.
Paid Media Prowess: Leveraging diverse platforms, Radd designs pay-per-click campaigns that span search engines and social media networks. Coupled with their professional ad management and vigilant campaign monitoring, you're ensured maximum ROI.
Technological Edge: Meet RaddBOT, a breakthrough in SEO analysis. Mimicking how search engines perceive your site, it delves deep, examining content, code, and other elements, pinpointing opportunities for algorithmic enhancement.
Moreover, growth agency Radd's footprint in the industry is cemented by its successful partnerships with both fledgling businesses and established enterprises. Their comprehensive blog section, teeming with industry insights, ensures you stay informed and updated. From B2B PPC strategies that generate leads like a magnet to niche marketing approaches for industries like heavy construction equipment, their expertise is diverse and unwavering. Dive into Radd's digital ocean and let your business story be told, amplified, and celebrated.

Immerse in the story of Funnel Boost Media, an award-winning digital marketing agency that's been propelling businesses to success since 2012. Renowned for their expertise in website design, SEO, and PPC, their power to transform your business lies in the perfect blend of creativity, technology, and growth hacking techniques.
This agency holds the perfect formula for digital acceleration:
Design: They fashion digital properties you'd love to share with customers. A representation of your brand's image, their websites capture and convert visitors into new customers.
Rank: They harness white-hat Google SEO practices to catapult your site to the top, making search engines your most valued marketing tools.
Grow: They amplify your leads and sales via targeted PPC campaigns led by digital marketing pros.
Growth hacking agency Funnel Boost Media is the haven for both big and small businesses. They've leveraged their deep understanding of the online marketing funnel to increase website conversion rates and enhance growth. From ranking in the top 3 Google business results to increasing website traffic and gaining an edge over competitors, they've left no stone unturned.
A few of the key traits that set Funnel Boost Media apart include:
Track Record: Years of experience have equipped them with strategies that promise measurable performance.
Transparent Pricing: Their clarity in pricing ensures that you know what you're paying for.
Social Proof: The numerous positive testimonials and reviews stand testament to their exceptional services.
Funnel Boost Media's carefully curated strategies, tailor-made for each business, propel you on the path of organic growth and measurable success, minus the hurdles. With this agency, you don't just survive, you thrive!
Growth Hacking Agency #11: Storm Brain
In the expansive realm of digital strategy, Storm Brain emerges as an undisputed titan. With a laser focus on branding, web platforms, and digital marketing, they're committed to truly allowing businesses to take their industry by storm. Their approach is crystal clear:
Brand Strategy: They delve deep into the core values of a company, forging a powerful connection between brands and their audiences.
Web Platforms: Fusing aesthetics with functionality, they conjure web assets that are not only visually appealing but high-performing.
Digital Marketing: Moving beyond traditional techniques, their team leverages a multi-channel strategy, ensuring wallet-ready leads flow into your sales pipeline.
Growth hacking agency credibility is attested by 450+ glowing reviews and being lauded as one of the top 1% of global marketing agencies. Moreover, their portfolio tells tales of excellence in various niches – from the brilliance of bioscience web development to the magic of Shopify e-commerce designs for tea brands.
Clients rave about the tangible value Storm Brain brings. Whether it's Tri-City Healthcare lauding the unmatched benefits of partnering with their team or Magic Hour praising their adept problem-solving prowess – the consensus is evident.
It's not just about the tactics; it's about the impact. For businesses eyeing unparalleled growth, it's time to experience smarter digital. Dive into a journey crafted meticulously by Storm Brain, where every digital touchpoint is a step closer to industry dominance.

Elevate your business trajectory with Verbsz Marketing, your bespoke digital marketing companion. This omni-channel agency primes your brand for exponential growth – designing strategies to ignite a spark that sets your revenue ablaze.
Growth hacking agency Verbsz Marketing is certified by the likes of Google and renowned as a top-notch agency in Washington D.C. But that's just the surface. The value prop lies in the rich tapestry of services offered:
Expert Creative Design
Masterful Paid Advertising
Vibrant Social Media Marketing
Optimized Organic Reach
As the crowned king of website design in the Washington, D.C. area, Verbsz Marketing prides in crafting pixel-perfect graphics, logos, and bespoke website designs that coalesce into a seamless brand identity.
With an eye for nuance, Verbsz Marketing eschews one-size-fits-all solutions. Instead, they tailor your digital marketing strategy to match the unique contours of your business. Over a decade of expertise in the bag, Verbsz has curated a diverse international team to provide the most potent solutions to their customers.
Trust is the bedrock of Verbsz Marketing's ethos. Transparency permeates every process, every interaction. Your account setup, performance reports – all designed to instill confidence and assure you're in reliable hands.
They understand the pull of social media and the power it wields for brand visibility. Armed with top-tier tools, they help you conquer platforms like Facebook, Instagram, Twitter, LinkedIn, TikTok, and YouTube to connect with audiences in their comfort zones.
Growth hacking agency With Verbsz Marketing, you have a driven, passionate, and responsive partner in your corner. Ready to push boundaries, committed to your success, and perpetually adaptable. They're not just an agency – they're the wind beneath your brand's wings.
Growth Hacking Agency #13: SeoProfy

Delving into the digital domain, SeoProfy stands apart as an exemplary marketing agency dedicated to delivering ROI-driven strategies, ensuring sustainable business growth. Their commitment to excellence is exemplified by the incredible success metrics – specifically, the jaw-dropping 780% average return on investment and robust organic traffic metrics of 300M per month.
Key Highlights:
Bolstering organic traffic
Reviving lost traffic to its prime
Transformative results: From meager clicks to commendable conversions
Dive into specific niches and witness SeoProfy's adeptness:
SaaS: Crafting impeccable SEO strategies to accelerate MRR.
Lawyers: Positioning legal practices uniquely setting them apart.
Real Estate: Amplifying leads and conversions without burning cash on ads.
Crypto: Achieving prime search engine ranks without exhausting marketing budgets.
Private Equity: Augmenting visibility, driving more prospects and deals.
While other agencies might ride on lofty promises, growth hacking agency SeoProfy is all about tangible outcomes. Their portfolio flaunts dozens of case studies exemplifying their proficiency. Through extensive niche research, this agency delves deep into data, discarding guesswork. Their comprehensive offerings range from international SEO to Google penalty recovery, ensuring global reach and swift revamps.
The dedication doesn't end at mere services. SeoProfy, leveraging internal tools like LinkChecker.PRO, WatchDog, and Command Control offers unparalleled SEO insights, ensuring businesses always stay a step ahead in the digital race.
Partnering with SeoProfy isn't just about hiring an agency; it's about collaborating with growth-hacking professionals focused on sculpting strategies for optimum results. By trusting this marketing marvel, businesses are not only investing in SEO but in a promising future teeming with opportunities.
Growth Hacking Agency #14: PopArt Studio

In the digital age, brands aim for prominence, and PopArt Studio acts as the driving force behind such aspirations. Positioned in the bustling city of Novi Sad, this full-service digital agency has been masterfully crafting digital solutions since its inception. The studio's impressive portfolio showcases projects spread across 38 countries, underscoring their global reach and expertise.
PopArt Studio's multifaceted approach includes:
Web Design: Crafting immersive web solutions infused with the latest tech trends, they blend creativity and function.
Web Development: Every line of code penned here resembles poetry – a harmonious blend of meticulous coding and modern tech.
Graphic Design: Narratives come alive with their color palettes, shaping brand identities and eliciting emotions. Their works range from memorable logos to transformative labels.
Internet Marketing: A crucial pillar, this involves SEO optimization and link campaigns designed to enhance brand visibility. Their comprehensive strategies optimize online presence, ensuring higher SERP rankings and increased site traffic. The ultimate aim? Happy customers.
This agency prides itself on pushing boundaries, thriving in the space between impeccable code and vast digital plains. Their commitment is evident in their thriving clientele, with 10745 clients entrusting them with their digital visions. Growth hacking agency PopArt Studio's journey with brands, whether fledgling or established, is one of collaboration and innovation, cementing them as a trusted partner in the digital journey. Whether it's design, development, or marketing, they're the trusted allies brands seek in their digital odyssey.

At the heart of Colorado Springs lies Infront Webworks, an emblem of growth, creativity, and commitment. This isn't just another agency; it's an institution that's been nurturing businesses and shaping digital landscapes for over two decades. A stalwart in the marketing domain, Infront Webworks has a rich tapestry of accolades including the US Search Awards in both 2018 and 2021, the Upcity 2023 Excellence Award, and the prestigious Google Partner Badge.
Key Highlights:
Digital Excellence: From cutting-edge web development to tailor-made SEO strategies, their full-service approach is all about driving results.
Tailored Solutions: Their offerings span across e-commerce development, custom enterprise-level websites, content management systems, and efficient website content edit programs.
Award-winning SEO: Their SEO strategies don't just focus on rankings but also on ensuring businesses get valuable, quality traffic.
SEM Expertise: Their SEM professionals synergize tools like PPC to ensure businesses dominate even in saturated markets.
Holistic Services: Their palette includes web hosting, email services, social media marketing, and advertising management, among others.
Growth hacking agency Infront Webworks goes beyond conventional norms. Their team's prowess is echoed by testimonials from industry leaders, such as Dr. Doug Weiss, who vouched for their unparalleled outreach capabilities.
Businesses thrive when they're in the right hands. And with Infront Webworks, businesses don't just survive – they flourish. Dive into their myriad of case studies and witness their transformative approach firsthand. Welcome to Infront Webworks, where your digital aspirations become tangible realities.

Delving into the vibrant panorama of digital marketing, The Digital Aditya emerges as India's premier content-centric agency. Brimming with a masterful blend of technical expertise and creative cognizance, they seamlessly outmaneuver competition, ensuring their clients stay a cut above the rest.
Accomplishing formidable growth isn't merely an aspiration for them; it's imprinted into their DNA. Leveraging astute hacking strategies, they unfurl intricate web structures for brands, magnifying their digital footprints. They breathe life into their clients' visions, generating engaging digital narratives that captivate audiences and transform prospects into loyal customers.
This agency offers a wide gamut of digital solutions:
Stellar content marketing services leaving no digital stone unturned.
Web development expertise, crafting sublime digital experiences that magnetize ideal prospects.
Performance-driven digital marketing solutions, fostering tangible results.
Their resounding success echoes in the glowing testimonials of their clientele. For instance, PoPxo applauded their instrumental role in increasing their traffic by 45%, while Workday lauded them for boosting their organic reach by 27%.
But growth hacking agency The Digital Aditya doesn't stop at merely delivering results. They extend their marketing prowess to impact societies positively, pledging 10% of their profits to assist the underprivileged.
The Digital Aditya has indeed cemented itself as a digital powerhouse, providing top-tier marketing services. With their relentless pursuit of excellence, this agency promises nothing short of extraordinary digital experiences.

Immerse in the digital river with Dragonfly Digital Marketing, the reliable oarsman in the choppy waters of online marketing. Nestled in Baltimore, Maryland, the agency has showcased agile marketing prowess over a journey of 15 years, serving local to national clients with a multifaceted digital marketing arsenal.
Fueled by the quest for growth, Dragonfly's team – the market hackers – have perfected the art of utilizing multiple tools in the marketing shed:
Search Engine Optimization
Social Media Marketing
Paid Advertising Services
Content Marketing
Web Analytics
Email Marketing
Securing a strong foothold on the first page of search results, they steer a lion's share of 92% traffic towards their clients – a feat worth a salute! The roadmap they chart out doesn't follow a one-size-fits-all mantra; instead, it wraps around your unique needs, closely mirroring your sales strategy and client demographics.
From Ecommerce to SaaS, Commercial, Law, Education, and beyond – Dragonfly's versatile approach and distinct campaigns make them an exceptional partner to a wide range of industries. With a hawk-eye focus on quality, they don't just amplify your brand image but safeguard it with ethical online marketing strategies.
Take a break from the norm, diversify your digital marketing strategy with growth hacking agency Dragonfly. See, your online goals align with custom-built SEO campaigns that push for organic visits. Let them elevate your site's rankings and capture the potential leads that start their journey with a search engine. All in all, partner with Dragonfly – the agency committed to sail you through the digital age with integrity, quality, and experience.

In the realm of digital acceleration, the right blend of expertise, experience, and innovation is essential for driving growth. Direct Online Marketing (DOM) is an agency offering just that, having fine-tuned their strategies over an impressive 17+ year journey. With a robust track record, they've fostered successful growth in a myriad of sectors – ecommerce, government contracting, and beyond. This agency doesn't just perform tasks – they empower businesses across every inhabited continent, transforming them into online powerhouses.
DOM's plethora of offerings encompass:
Certified SEO tactics ensuring your business objectives are attainable.
PPC services without ad spend %, ensuring resource optimization.
GA4 Migration Services that help track your campaign ROI.
Web Design to capture and hold customer attention.
Social Media Advertising for impactful online presence.
Conversion Rate Optimization to turn your website into a profit maker.
From 2006, the growth hacking agency has designed a seven-step process ensuring high success rates for your campaigns, saving you time and effort. The DOM process emphasizes trust, transparency, over-communication, and collaboration, providing weekly updates and feedback to keep your campaigns in line with your business objectives.
As a top 3% Premier Google Partner, DOM offers strategic account planning, early access to features, resolution of issues, beta opportunities, competitive benchmarking, and industry trends data. Their accreditations also include HubSpot, Microsoft, and Semrush, highlighting the breadth and depth of their expertise.
DOM's commitment to deliver unwavering growth has garnered them applause from clients like the University of Pittsburgh, Alsana, Zurn Elkay Water Solutions, and SAE International. They've carved a niche for themselves by helping businesses expand confidently online, with a steadfast focus on delivering ROI-driven results without any snake oil or empty promises. If your company is ready to accelerate growth and push past boundaries, Direct Online Marketing is the partner you need.

Growth marketing has established itself as an indispensable facet of the digital age. At its core, growth marketing concentrates on the entire funnel, rather than just the top, ensuring businesses not only attract customers but also retain and engage them. When done right, it significantly amplifies a brand's reach and enhances customer experience.
Top Growth Marketing, an esteemed agency in this sector, has mastered the art of ushering brands to their pinnacle. Their approach is multidimensional:
Growth Framework: Direct your product to the appropriate audience with razor-sharp targeting. It's about making every digital interaction count.
Managed Media: Navigate your brand's vessel amidst the vast expanse of digital channels. It's akin to orchestrating a symphony of online touchpoints to resonate with potential clients.
Creative Strategy: Bolstering a business requires a bespoke strategy that champions conversions. Top Growth Marketing crafts this tailored road map, ensuring each move aligns with the brand's goals.
Specific niches, such as Shopify and Google, have seen brands prosper under the agency's guidance. For instance:
eCom Growth Strategy: Here, it's paramount to shepherd customers through the buying process using performance-based strategies, ensuring a memorable journey.
Customer Acquisition: The agency's framework primes brands to boost first-time buyer rates and metamorphose them into repeat customers.
Customer Retention: Conversion is the tip of the iceberg. The real magic lies in fostering relationships that turn fleeting interactions into lasting loyalties. Using tools like email, SMS, and remarketing, Top Growth Marketing crafts this magic.
From Fat Boy Surf Club's apparel lifestyle domain to AppSumo's digital service realm, brands have seen transformative results. Their success stories peppered with record sales months and sustained growth underline the prowess of Top Growth Marketing. With this agency, brands don't merely exist; they thrive.

In the high-octane arena of digital marketing, Clearwater Agency stands apart a true pioneer in its field. Fueled by data, this agency crafts cutting-edge multi-channel digital marketing campaigns, propelling client brands towards stellar growth. The agency's record speaks volumes: unbroken year-on-year award-winning streaks, and a decade of trust, with partnerships numbering into the twenties.
Clearwater's proficiency extends across key areas:
Strategy formulation
SEO
Paid media
Social media
Creative design
Website development
This array of skills, seamlessly integrated into a comprehensive multi-channel approach, benefits your brand in numerous ways:
Enhanced audience reach and targeting
Increased sales and revenue
Lower CPA costs
Reduced marketing expenses
Bolstered audience engagement
Improved data collection and insights
Augmented customer trust and loyalty
As partners, Clearwater thrives in fostering consistent experiences across channels – whether that be search engines, social media, email, TV or radio. The unified approach aids in driving brand awareness, improving brand engagement and customer loyalty, and maximizing sales and leads. Clearwater transforms technical aspects into tangible business growth, going beyond just focusing on keywords and organic search rankings. SEO strategies devised by growth hacking agency Clearwater are not just about ranking keywords; they are comprehensive, tailored strategies designed to achieve your specific business goals.
Clearwater makes it possible to improve monthly transactions, boost brand exposure in new areas, and achieve top ranks on search engine results pages. Partnering with Clearwater will not just provide you with exceptional digital capability, campaign management, and performance; it will also provide greater opportunities and understanding of your target audience and customers.
Clearwater Agency: Your partner in success. Steer your brand into the fast lane of digital growth.
Conclusion about Growth Hacking Agency
Scaling your business in 2023 is an exciting adventure, and selecting the right growth hacking agency to mentor your marketing endeavors is crucial. Among the 20 top growth hacking agencies we've highlighted, you'll find an array of services that fit your specific needs, whether you've just started a tech startup in Silicon Valley or you're working to expand a well-known e-commerce site in London. ? From employing the latest viral tactics to detailed customer response analysis, these agencies have been able to fuel extraordinary growth in various sectors. Need to rock your SEO & UX? Plerdy tool is here to optimize your site effortlessly – ensuring a smoother user experience and better search rankings. ? Don't leave your growth to chance; choose an agency that's headquartered in excellence and equipped to guide you to success. Make a powerful move now and transform your entrepreneurial dreams into reality with the support of a top-notch growth hacking agency! ?