Delhi, a hub of dynamic energy, is bustling with top-tier digital marketing agencies that stand out in the competitive arena. At the heart of India's technological advancement, these agencies offer exemplary digital services, ensuring brands stay a cut above the rest. From eCommerce to healthcare:
🔥 Buzzworthy content creation
💡 Innovative pay-per-click campaigns
🚀 Stellar social media strategies
Delhi-based agencies blend traditional charm with modern digital prowess. And speaking of cutting-edge tools, have you leveraged Plerdy for SEO & UX optimization? Enhancing your site's user experience and visibility, it's the gem every digital marketer should integrate. Dive deep into this article, and discover the premier agencies of Delhi that lead the digital marketing space. Let their successes inspire your next move! 🌟
What Does a Digital Marketing Agency Do?
In the bustling metropolis of Delhi, where the traditional meets the modern, businesses often grapple with evolving market dynamics. At this juncture, a digital marketing agency steps in, offering transformative solutions that breathe life into a brand's online persona.
Digital marketing agencies in Delhi provide a plethora of services tailored to elevate a company's digital footprint:
Tailored Campaigns: Crafting unique advertising campaigns for platforms like Instagram, Facebook, and Google to ensure maximum reach and engagement.
Content Mastery: Developing compelling blog posts, videos, and infographics that resonate with the target audience.
Search Optimization: Harnessing the power of SEO to ensure a brand remains visible on search engines.
Social Media Management: Curating and managing content across social media platforms, fostering connections and interactions.
Analytics & Insights: Analyzing performance metrics to refine strategies and yield better outcomes.
To paint a clearer picture, imagine a local artisan in Delhi crafting handmade jewelry. To tap into a broader customer base, she partners with a digital marketingagency. A marketing specialist and digital marketing expert, the agency uses keyword-rich content, influencer partnerships, and well-placed ads to boost her brand's voice. As a result, her beautifully crafted pieces gain the attention they deserve, both locally and internationally.
In essence, digital marketing agencies in Delhi act as catalysts, amplifying a brand's voice in the vast digital expanse. By merging creativity with data-driven strategies, these agencies pave the path for businesses to thrive in a digital-first era.
What to Look for in a Digital Marketing Agency in Delhi?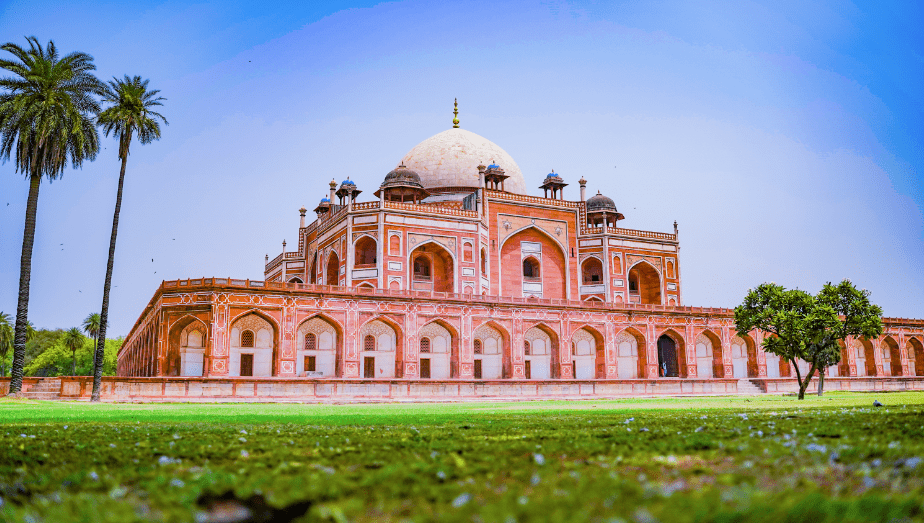 In the bustling heart of Delhi, a myriad of digital marketing agencies beckon businesses seeking online success. But, discerning which agency truly offers premier services can sometimes feel like navigating a maze. Consider these paramount features for an optimal choice:
Diverse Skill Set: An agency should boast a broad spectrum of digital marketing skills, from search engine optimization to content creation.
Transparent Reporting: Transparency reigns supreme. Real-time analytics and clear metrics indicate an agency's commitment to client success.
Tailored Strategies: Cookie-cutter strategies don't cut it. Opt for agencies that tailor campaigns to specific niche requirements.
Client Feedback: Stellar reviews and success stories act as trust markers.
Innovative Vision: Digital marketing landscapes shift rapidly. Select agencies that consistently innovate and adapt.
For instance, consider a niche like E-commerce. An adept agency in Delhi will navigate the digital intricacies of E-commerce, implementing targeted ads, crafting compelling product descriptions, and leveraging the power of social media to drive sales. Alternatively, consider the niche of local services, like a Delhi-based spa. Here, local SEO, customer reviews, and geo-targeted ads become paramount.
In essence, the right agency molds its expertise to the unique demands of its client's niche. Delving deep into the digital marketing arena, these agencies harness the power of online tools, ensuring businesses don't merely survive but thrive in their respective industries.
List of Best 12 Digital Marketing Agencies in Delhi
Scouring the list of top digital marketing agencies in Delhi, it's clear that the capital city is brimming with talent and innovation. If your brand is seeking top-notch digital service, Delhi's cream of the crop agencies can certainly deliver the goods. With a diverse array of agencies making the cut, it's evident that Delhi is a hotspot for marketing mavens and digital dynamos.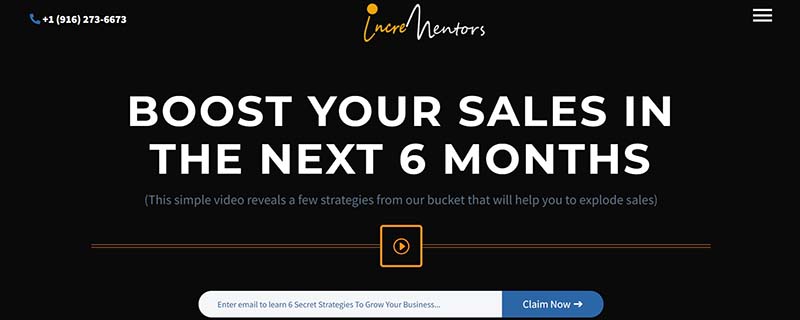 Nestled in the bustling center of Delhi, Incrementors Web Solutions stands out as a top-tier digital marketing agency. With a fervor to revolutionize the digital space, this agency specializes in an omnichannel approach, ensuring that every touchpoint with potential customers resonates with precision and effectiveness.
Here's a glimpse of what they offer:
Traffic Generation: First and foremost, they draw in high-value traffic, ensuring your website is more than just an online brochure.
Nurturing: Relationships with potential buyers are cultivated, ensuring a seamless journey through the sales funnel.
Retargeting: Lost visitors? No problem. Incrementors bring them back with persuasive ads and tailored emails.
Conversion: The ultimate goal—turning visitors into loyal customers. This is achieved through a meticulously designed sales funnel.
With a rich palette of services, they delve deep into areas like measured advertising, bespoke website design, social media outreach, and website development. They don't just stop at driving traffic; they aim for meaningful, engaged visits. For instance, in the e-commerce niche, they've exhibited prowess in molding digital marketing solutions that not only look good but sell more.
Beyond the visible, digital marketing agency Incrementors have generated a staggering 7.5 million in revenue for clients using laser-focused strategies. They're not about mere numbers; they're about results. By partnering with businesses, they've consistently demonstrated the art of turning a dollar into two, truly embodying the essence of a digital marketing solution that accelerates growth.

ROI Minds is a leading digital marketing agency in Delhi that transforms eCommerce and lead generating enterprises. Their commitment? Deliver tangible results within a mere 90 days. The success they've achieved is impressive:
Revenue of over $200 million for eCommerce ventures.
500,000+ leads for the service industry.
Management of a hefty $10 million ad budget on platforms like Google, Facebook, and Instagram.
Creation of 500,000 words of engaging content for promotions, websites, and blogs.
Organic traffic acquisition for over 100 million users.
Their specialized services span a vast spectrum:
Google Ads (PPC): Harnessing the might of Google Ads, they've observed eCommerce enterprises double, even triple their earnings.
Social Media Management: Their robust strategies on platforms like Facebook, Instagram, and Tiktok optimize sales. With captivating creatives and pinpoint audience targeting, they redefine engagement.
SEO Services: ROI Minds paves the way for a surge in organic traffic by perfecting e-commerce sites according to Google's SEO norms.
Copywriting: Crafting compelling content is their forte. From emails to blogs, they've got the flair to resonate with target audiences.
Conversion Rate Optimization: Elevate user experiences and skyrocket conversion rates, all under their expert guidance.
In essence, digital marketing agency ROI Minds doesn't just speak the language of ROI – they breathe it. For businesses hungry for growth, this Delhi-based digital marketing agency has the recipe for success. Whether it's soaring eCommerce revenues or robust lead generation, ROI Minds promises a transformative digital marketing journey.

Delve into the digital domain and there's no bypassing Matebiz Pvt. Ltd., Delhi's leading web design and digital marketing agency. Recognized not just for their prowess in creating sleek web designs, their mastery spills over to realms like graphic design, mobile app development, and beyond.
Key Highlights:
Web Design & Development: Tailored solutions that engage and captivate audiences. From initial design drafts to the final development stage, Matebiz ensures your website embodies brand perfection.
Digital Marketing: Navigate the digital maze with strategies that target, engage, and convert. Rely on Matebiz for a robust digital marketing approach that spells results.
Graphic Design: Craft your brand's story with visuals that resonate. Matebiz accentuates your message, making it compelling and memorable.
Mobile Apps Development: Place your brand in the palms of your audience. Matebiz crafts mobile experiences that fortify brand loyalty and augment visibility.
Underpinning all their services is a commitment to trust, a dash of innovation, and an unwavering focus on client needs. With a portfolio that boasts collaborations with global giants and budding startups alike, this Delhi-based agency doesn't just offer services – they deliver digital milestones. Dive into a partnership with digital marketing agency Matebiz and witness a digital transformation like never before.

PageTraffic stands as a paragon in the realm of digital marketing, anchoring its roots deep in Delhi's bustling agency sector. For those navigating the turbulent waters of the digital marketing landscape, PageTraffic has illuminated the path with its top-tier SEO and comprehensive digital marketing services. Their two-decade journey, enriching with every twist and turn, makes them not just veterans but innovators in their niche.
Consider these offerings from PageTraffic:
National SEO: Pave your way to top SERPs and grab those invaluable leads.
E-commerce SEO: Propelling e-stores to pinnacle positions, bolstering sales and conversions.
Local SEO: Cementing your spot in local map results, expanding your local reach.
Technical aspects? Digital marketing agency PageTraffic has it dialed in, from fine-tuning website codes to ensuring optimal site speeds – all primed for search engine perfection. On the content side, their adeptness shines in creating compelling content that magnetically attracts links from diverse platforms, including videos, articles, and infographics.
Their innovative SEO platform, Upxano, offers 24×7 live tracking capabilities – whether it's Google rankings, site indexing, or intricate insights by seamlessly integrating with industry giants like Google Search Console, Ahrefs, and Moz.
Furthermore, their expansive service range goes beyond SEO. Delve into PPC advertising, immerse in captivating web designs, or elevate your brand through social media strategies. And for those facing the wrath of Google's updates, their penalty recovery services act as a balm to restore and rejuvenate.
In the universe of digital agencies, PageTraffic isn't just another star; it's a constellation. And it's all about driving traffic, achieving growth, and realizing visions in the digital dimension.

Dive straight into the heart of the Asia-Pacific with AJ Marketing—a top-tier digital marketing agency that crafts impeccable stories, seamlessly stretching from Singapore to Taiwan. With its epicenter in Delhi, this agency thrives on:
Influencer Marketing that truly resonates.
Digital Billboards captivating the urban landscape.
Press Releases that echo throughout the media sphere.
Social Media Management engaging vast audiences.
Envision partnering with over 7,000 influencers, casting a net over a staggering audience of 1.3 billion, across 10 countries! AJ Marketing doesn't merely deploy influencers; they forge genuine collaborations, amplifying brands with authenticity.
How? With their flagship solution—COLLAB. Redefining influencer marketing, digital marketing agency COLLAB offers effortless subscription packages, empowering businesses to scale across the region with precision.
Behind this success? A diverse team dispersed across 10 countries, fluent in 15 languages, ensuring the seamless delivery of campaigns tailored to regional nuances. Imagine your brand embraced by India's warmth, glowing in Japan's precision, and celebrated in Indonesia's fervor—all synchronized by AJ Marketing's unparalleled expertise.
Finally, be ready to disrupt the traditional with content that sparks conversations and makes impactful imprints. All while feeling genuine, memorable, and setting benchmarks. AJ Marketing—the heartthrob of Asia-Pacific's digital marketing tapestry.

Navigating the digital marketing landscape, SunTec India stands as a pioneering agency from Delhi—delivering a robust suite of IT outsourcing and business process management services. Their reputation is bolstered by impressive credentials:
Over 8,530 clients spread across 50 countries
A strong team of more than 1,500 full-time employees
Certifications including ISO/IEC 27001:2013 for Data Security and ISO 9001:2015 for Data Quality
HIPAA-compliant operations
CMMI Level 3 certified processes
Dive deeper into their offerings and one gets a taste of their expansive service range—from comprehensive back-office services, end-to-end data management, and BPO/BPM solutions, to specialized tasks like ePublishing and photo editing.
Particularly notable is SunTec's prowess in the digital marketing domain. They champion strategies that not only fill up the sales funnel but surpass conversion targets, amplifying ROI in the process. From generating SEO-rich content that resonates with audiences to employing cutting-edge SEO/SEM tactics, their expertise is all-encompassing. And if PPC is your thing, rest assured knowing SunTec, as a certified Google Partner, excels in maximizing PPC ROI.
The digital revolution doesn't operate in isolation, and neither does SunTec. They've showcased their adaptability by catering to diverse industry verticals—be it eCommerce, real estate, legal, or travel. Their success stories echo this adaptability, showcasing tailored solutions for varied clientele.
In essence, digital marketing agency SunTec India is the agency that embodies the spirit of digital excellence, making waves from Delhi and reaching the global stage.

In the heart of Delhi thrives Grovention, a digital growth agency engineered to boost your business. They've nestled themselves at the crossroads of creativity and data science, ensuring your brand doesn't just survive in the digital ecosystem—it thrives.
Let's dive into the palette of services Grovention offers:
UX/UI Design: Grovention crafts a digital experience that resonates. They intertwine your business requirements with user preferences to design web and mobile interfaces that aren't just visually appealing but user-friendly too.
Website Design: The agency understands the digital tapestry. Their designers do more than splash colors on a canvas; they embed conversion strategies, ensuring every page and button serves a purpose.
Web Development: Their developers weave the digital fabric with precision. From bespoke code to agile CMS solutions, the focus remains on swift load times, impeccable mobile responsiveness, and W3C validations.
Digital Marketing: With Grovention, marketing isn't just about reaching audiences; it's about engaging them. The agency harmonizes search, social, ads, email, and content strategies, optimizing them for both branding and performance.
Through Grovention's tree of services, startups sprout into recognizable brands. They carve out distinct digital spaces for enterprises, ensuring their vast operations smoothly transition online. Even agencies benefit, harnessing Grovention's white-label solutions, integrating them seamlessly as extensions of their own teams.
With digital marketing agency Grovention, the emphasis is clear: Digital growth isn't about mere online visibility. It's about integrating strategies, design, development, and marketing, underpinned by a data-driven approach. They don't just build and promote solutions—they architect pathways to success. Grovention's mantra? They grow as you grow, intertwining their success with yours, driving digital excellence one project at a time.

SIB Infotech is a leading Mumbai and Delhi digital marketing and web design agency. Since its inception in 2005, they've embarked on a journey – ensuring businesses from India to Australia accelerate their growth.
Here's what sets them apart:
Mastery in Web Designing: Whether you talk about Online Netsys, a global IT Infrastructure dynamo, or Omee, India's beloved antacid brand, SIB Infotech's web designs are compelling enough to make you narrate their brilliance.
Robust Web Development: Be it for Shaurya Dedhia's architectural pursuits or Alarm Avenue's security solutions, their custom software breathes life into operations, helping businesses streamline and flourish.
Digital Marketing Prowess: Their tailor-made strategies, fortified with Artificial Intelligence and Predictive Behavior models, don't just amplify a brand's visibility – they transform clicks into loyal customers.
What's in Their Arsenal?
Top-notch Search Engine Optimization
Engaging Social Media Marketing
Impactful Influencer Marketing
Efficient PPC Management
Content that resonates
But it doesn't end here. SIB Infotech isn't just another agency; it's a paradigm of commitment and quality. With over 18 years under their belt, they've delivered 1350+ projects, catered to 750+ active clients, and have showcased expertise ranging from PHP to Bootstrap. Dive into their expansive portfolio, and you'll stumble upon gems like Roswalt Realty and more. Harnessing the combined might of expertise, innovation, and dedication – digital marketing agency SIB Infotech doesn't just promise; they deliver.

Techmagnate is a leading digital marketing and SEO business in Delhi, known for its 15 years of knowledge and service excellence. When it comes to navigating the intricate labyrinth of digital marketing strategy, Techmagnate dons multiple hats – be it Enterprise SEO, App SEO, or the ever-evolving domain of Video SEO.
A glimpse into their exemplary service spectrum reveals:
Robust SEO Strategy: From meticulous SEO audits to link building – they ensure you anchor firmly on Google's top search echelons.
PPC Prowess: Their accolade as one of the mere 60 Google Premier Partners in India testifies their unparalleled ability in lead generation and sales amplification via PPC.
Stellar Website Design & Development: Crafting the first impressions that seal deals, Techmagnate operates consultatively, meshing the roles of advisors, designers, and developers seamlessly.
Online Reputation Management: Entrust them to guard, build, and enhance your online stature.
Ecommerce Ingenuity: Witness your sales graph climb month after month with their combined expertise in design, hosting, and search engine marketing.
App Store Optimization: Achieve top rankings for your app's target keywords on both Play Store and Apple Store.
Video & YouTube SEO: Prepare to experience a surge in organic video views and bolstered engagement metrics.
Conversion Rate Optimization: With a straightforward mantra that traffic must convert, Techmagnate leaves no stone unturned to make every visitor count.
Through their unwavering commitment, digital marketing agency Techmagnate aims to fuel transformational growth, targeting 250 customers by 2025. If you're passionate about elevating your digital performance, this Delhi-based agency promises to be the partner you've been seeking – charting paths of growth beyond the ordinary.

Delhi's bustling streets are not just a hub for spicy curries and historical sites but also a dynamic center for digital innovation. Enter Markivis – a renowned marketing agency in the city that's on the cutting edge of today's digital marketing trends. This agency doesn't just plug into the routine; they rewrite the script with strategies tailored for the tech-driven era.
Some highlights:
Recognition: Markivis shines among its peers, recognized as "The Most Recommended Digital Strategy Agencies in India." Such an accolade is not handed out lightly – it reflects a dedication to excellence and an unparalleled understanding of the digital market.
Bespoke Solutions: Markivis offers end-to-end branding solutions. Their portfolio boasts collaborations with diverse niches, from plant-based food distributors to global outsourcing organizations. Their varied experience ensures they're equipped to tackle unique challenges with aplomb.
Services Galore:
Digital Marketing: Go beyond the ordinary with strategies that amplify web traffic and enhance brand recall.
Marketing Communication: Blend creativity with content and video to strike a chord with the audience.
Consulting: Supercharge your marketing with the right strategy and tech tools.
Employer Branding: Shape employer perceptions and build a compelling value proposition.
Client Stories: The narrative of digital marketing agency Markivis's success is best told by those who've partnered with them. From CEOs of private limited companies like OpsVeda Asia to co-founders of IT service enterprises, their testimonials echo satisfaction and results.
The heart of Markivis beats with a drive to craft digital masterpieces, providing results that matter. Whether it's weaving a web strategy, setting social media ablaze, or carving out niche campaigns – Markivis has the savvy to turn digital marketing dreams into tangible triumphs.

In the heart of Delhi, where creativity merges with cutting-edge technology, The Night Marketer stands tall, casting a luminary shade of excellence in digital marketing. This agency, renowned for its expertise in chiseling out masterpieces in the digital arena, has set benchmarks with its comprehensive services:
Branding: Craft your identity with a blend of artistry and strategy.
Graphic Design: Narrate compelling visual stories that resonate.
Website & Mobile App Development: Build digital marketing platforms that blend functionality with aesthetics.
SasS & ERPs: Integrate solutions that simplify and scale.
Performance Marketing: Drive outcomes, not just outputs.
Dive deep into their portfolio and you'll discover gems like 'Urth – The Green Company' boasting impeccable website development, or the 'Polka Pop' mobile app – a testament to their prowess in user-centric designs.
Delhi might be bustling with agencies, but digital marketing agency The Night Marketer's track record speaks volumes. With a brigade of 15 adept designers and developers, they've illuminated the journeys of 210+ brands, offering them a launchpad to digital success. They don't just deliver services; they offer transformational digital marketing experiences. Whether it's prioritizing inclusivity in User Interface Design or weaving a brand story that evokes emotions, The Night Marketer is the torchbearer in the digital domain.
Empower your brand with The Night Marketer and navigate the digital waters with unwavering confidence. Their legacy in Delhi isn't just about numbers; it's about setting a gold standard in digital marketing.

If there's one agency in Delhi that stands out in the bustling landscape of digital services, it's Mega Web Design. With a rich legacy in web design and a commitment to innovation, this Delhi-based agency has consistently delivered transformative digital marketing solutions for diverse brands and businesses. Their exemplary portfolio speaks volumes about their craftsmanship in web development, bringing ideas to life and morphing them into influential brands.
Here's what sets digital marketing agency Mega Web Design apart:
Unparalleled Web Designs: Their web design team focuses on merging aesthetics with functionality. Not just about first impressions – they ensure visitors stay, engage, and convert.
Robust Web Development: Beyond design, the development phase is executed with precision. Responsive, bug-free, and user-friendly sites are not just goals but norms here.
Digital Marketing Maestros: In the bustling digital space, Mega Web Design emerges as a premier digital marketing company in India. Their strategies, whether it's SEO, SMO, PPC, or any other, resonate with a brand's voice, values, and visions.
Diverse Industry Expertise: From finance and healthcare to fashion and real estate – their prowess extends across sectors. This breadth of experience allows them to tailor-make strategies for niche requirements.
In the heart of Delhi, Mega Web Design thrives as a digital powerhouse, offering an amalgamation of creativity, technology, and strategy. They don't just craft websites; they engineer experiences. And in the world of digital marketing, they are the architects of brand stories that engage, captivate, and convert. With Mega Web Design by your side, you're not just getting a service; you're embarking on a journey of digital evolution.
Conclusion
Navigating the bustling digital landscape of Delhi, it's evident that the city houses some of the most dynamic and skilled digital marketing agencies. These agencies, with their vast array of services, have carved out a niche, setting the gold standard in the digital realm. From meticulous content crafting to insightful statistical analysis, these professionals have their finger on the pulse of modern marketing strategies.
📈 For instance, agencies like Inklik and Webchutney have consistently received awards and accolades for their outstanding work in the digital sphere. Their dedicated teams, driven by a passion for delivering results, have managed to leave an indelible mark in the industry. Such agencies are not just working in isolation; they interact, share, and collaborate, creating a vibrant community of marketers in Delhi.
🚀 Want to reap the full benefits of your digital activities? It's essential to employ tools like Plerdy, renowned for its robust SEO & UX analysis. Such platforms shed light on intricate details of user behavior and website optimization.
🔧 As you embark on your digital journey, remember to choose agencies that have worked their magic across various industries, from healthcare to retail. And while every agency has its unique approach, they all share a common goal: driving growth in this ever-evolving digital age. Get started and dive deep into the transformative world of Delhi's top digital agencies!