In the bustling landscape of 2023, pinpointing elite growth marketing agencies becomes a task that demands expertise 🌐✨. With businesses pivoting to digital avenues more than ever, the surge for top-tier marketing talent has never been this intense. In this context, we've rolled up our sleeves and dived deep into the niche to spotlight the best 12 growth marketing agencies that stand out this year.
Key hallmarks that define these agencies:
Astute expertise in crafting brand narratives.
Trailblazing strategies that drive transformative growth.
Unwavering commitment to fostering client success.
While every agency boasts a distinct edge, they all harness the power of innovative tools to boost their efficiency. Case in point: Plerdy, a stellar tool optimizing SEO & UX, making waves in the digital ocean. With its prowess, these agencies sculpt success stories, amplifying brand voices and sculpting growth trajectories.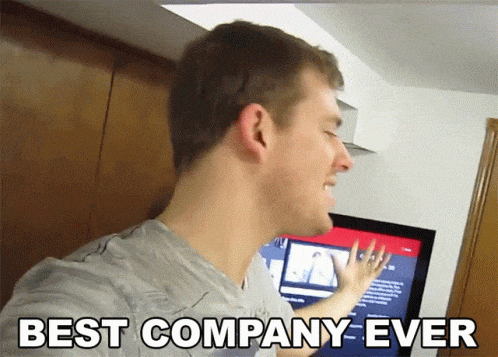 Now, let's dive in and uncover these agencies that redefine excellence, ensuring your brand navigates the digital maze with finesse and agility. Happy reading! 🚀📘
What is Growth Marketing?
Growth Marketing dives deep into strategies that amplify a business's reach, taking it beyond traditional marketing's scope. While a typical marketing agency might focus on gaining brief attention, a growth marketing agency aims for long-term results, often harnessing data and innovative tactics.
Here's the essence of growth marketing:
Customer-Centric Approach: Prioritizing the audience's needs, tailoring experiences to engage and retain them.
Experimentation: Testing different strategies and honing in on what truly resonates.
Data-Driven Decisions: Analyzing metrics to refine and perfect campaigns for maximum impact.
For instance, consider a fitness app. Instead of merely promoting app downloads, a growth marketing strategy would delve into user behavior. It might create personalized workout plans or nutritional insights based on a user's preferences and patterns. By doing so, not only does the app gain a user, but it also increases the chances of the user becoming a long-term, loyal customer.
Harnessing the power of growth marketing, many businesses have seen unprecedented success. By leaning into data and marrying it with innovative strategies, companies can create compelling campaigns that don't just attract – they engage and retain. So, the next time you're pondering how to elevate your brand, consider diving into the captivating universe of growth marketing.
How to Choose a Growth Marketing Agency?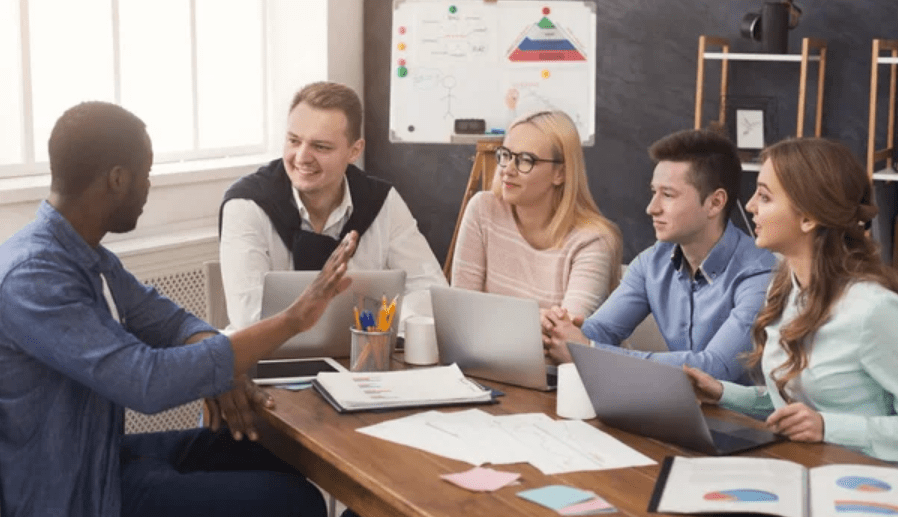 Choosing the right growth marketing agency can be the difference between charting unprecedented success or facing stagnant results. In an era where digital transformations shape business futures, aligning with an agency that resonates with your vision is pivotal.
A few essential elements to consider while making your selection:
Track Record: An agency's past achievements often paint an accurate picture. For instance, if they've consistently aided eCommerce brands in maximizing conversions, they might be your pick if you operate an online store.
Innovative Strategies: In the SaaS industry, a dynamic approach to user acquisition can be a game-changer. Evaluate an agency's knack for innovation and their flexibility in adjusting strategies based on changing landscapes.
Transparent Communication: Brands in the health and wellness sector might attest to the significance of clear communication, given the industry's ever-evolving standards and regulations. Ensure the agency you're considering fosters transparency at every step.
Tech Stack Proficiency: Brands, especially from niches like fintech, value agencies familiar with the latest tools. Being adept at using contemporary tools amplifies an agency's efficiency manifold.
Final thoughts: Dive into your prospective agency's case studies, reviews, and testimonials. Observing the narratives they've woven for brands, especially those in your niche, can offer invaluable insights. With the right partnership, the sky's the limit in defining your brand's growth trajectory. 🚀📘
List of 12 Best Growth Marketing Agencies
Diving into the "Best 12 Growth Marketing Agencies in 2023" feels like striking gold in the bustling mine of digital marketing. With each agency showcasing its unique flair and approach, it's a smorgasbord of strategies waiting to catapult businesses into the limelight. Picking a partner from this cream of the crop can set the stage for a symphony of success in your growth journey. 🚀🎯
Growth Marketing Agency SmartSites

Crafted with passion, SmartSites is your quintessential digital marketing agency, tirelessly driving business growth. Founded by the visionary Melen brothers, SmartSites has morphed into a powerhouse since its 2011 inception, with its eyes firmly set on pushing boundaries and exceeding expectations.
What Sets Growth Marketing Agency SmartSites Apart?
Results-Driven: Immerse in a data-driven approach, witnessing tangible results like a 652% increase in site traffic for clients like Velocity Moving.
Industry Recognition: With accolades like Google Premier Partner 2023 and BBB A+ rating, it's a testament to their unyielding commitment to quality.
Client Centricity: The agency thrives on client satisfaction, reflecting in over 100 5-star reviews and a staggering 97% satisfaction score.
Focused on crafting strategies that resonate, the agency offers an arsenal of services from PPC, SEO to Email & SMS marketing. Whether it's engaging your audience through captivating social media strategies or organically growing your customer base, SmartSites ensures your brand not only speaks but echoes in the digital space.
The meticulously designed campaigns not only attract but also convert, turning prospects into loyal customers, whether in retail, legal, or medical niches. It's not just about traffic; it's about creating waves of growth, steadily and surely.
Join the SmartSites Family of growth marketers SmartSites is a Paramus, New Jersey-based consultancy that provides growth guidance to businesses globally. Ready to dive into relentless growth? SmartSites is the compass guiding you through the digital marketing ocean, steering you towards undisputed success.

Diving into the dynamic digital landscape, Comrade Digital Marketing Agency is a Chicago-based, full-service firm specializing in sculpting the perfect fusion of web design and aggressive digital marketing strategies, manifesting in substantial revenue growth.
Highlights of Growth Marketing Agency Comrade's Journey:
Consistent Growth: Businesses under Comrade's umbrella have witnessed up to a 2.5x surge in SEO traffic and a significant 120% boost in PPC revenue.
Conversion Mastery: With a 35% increase in conversion rates and a 70% hike in sales-qualified leads, Comrade impeccably turns prospects into loyal customers.
Decade-long Excellence: Powering eCommerce stores and various businesses since 2008, their expertise in SEO, PPC, and web development is undeniable.
For instance, if your business navigates the eCommerce sector, anticipate a tailored strategy aimed at not only increasing traffic but also meticulously converting these numbers into tangible sales. Each campaign is designed to echo the uniqueness of your brand while engaging and converting your target audience effectively.
With a stronghold in sectors like content, social media, and email marketing, Comrade's services are a beacon of growth, meticulously designed for businesses aiming to not only make an entrance but also a significant impact in the digital domain. With growth marketing agency Comrade, anticipate a partnership that doesn't just aim to deliver but rather, consistently exceed expectations.

Growth marketing agency Ignite Visibility, a beacon in the performance-based digital marketing arena, stands out as a highly-awarded, full-service agency fiercely committed to propelling business growth. Boasting a prestigious position as a 6x Inc. 5000 Company, this agency is trusted by an extensive array of clients, demonstrating a track record adorned with over 200 5-star reviews online.
Distinguishing Features:
Certainty System: Ignite Visibility's proprietary digital marketing forecasting system, Certainty, empowers clients with unmatched competitive data and revenue forecasting.
Comprehensive Services: From Email to Amazon Marketing, the agency offers a bespoke suite of services, each meticulously crafted to meet unique business needs.
Expertise in Paid and Earned Media: Whether it's mastering SEO, engaging in influential social media marketing, or optimizing conversion rates, Ignite Visibility is proficient in both spectrums, ensuring a balanced and effective approach to digital marketing.
For businesses delving into varied niches, from development to franchise marketing, growth marketing agency Ignite Visibility crafts strategies that are not generic but rather, distinctively tailored, reflecting a deep understanding of each business's unique landscape and objectives. With a robust offering that includes everything from Google AdWords, media buys to Amazon Optimization, and Online Reputation Management, Ignite Visibility is not just an agency; it's a partner guiding you through a journey of sustainable growth and unparalleled success.
Growth Marketing Agency KlientBoost

Harnessing the synergy of dedicated specialization across various marketing channels, KlientBoost stands as a performance marketing agency unparalleled, known for doubling revenue without inflating your budget. This agency illuminates the path for businesses ranging from gritty startups to monumental brands, offering a haven of growth for entities like Airbnb, SAP, and Segment.
Integral Offerings:
Specialized Teams: With experts steering the wheels in Paid Advertising, SEO, Conversion Rate Optimization (CRO), and Email Marketing, every channel pulls its weight in unison, unfolding a tapestry of opportunities for client businesses.
Custom-Built Marketing Recipes: The agency simplifies the intricate, transforming complex marketing strategies into straightforward, potent outcomes through their unique methodologies including SKAGs, The Gold Pan Technique, and The Iceberg Effect.
Client-Centric Success Stories: With a repository of over 200 published case studies, KlientBoost isn't just about promises; it's about visible, tangible success mirrored through client triumphs.
Navigating through the demanding waters of Internet Software & Services, the agency meticulously crafts, refines, and implements strategies that not only respond to the immediate, but also anticipate and prepare for the future, positioning clients at the pinnacle of their respective niches. In a landscape where marketing puzzles are intricate, growth marketing agency KlientBoost seamlessly aligns the pieces, delivering a clear, concise image of growth and success. From one-time audits to a thorough "done-for-you" everything approach, the agency offers varied styles of engagement, each promising and delivering unequivocal growth.

Dive into the market with growth marketing agency Disruptive Advertising, the magnetic force in the marketing arena, committed to skyrocketing your brand's growth trajectory. For a decade, this stellar agency has been the guiding star for businesses eager to amplify their market strategy and see tangible results.
Growth marketing agency Disruptive's Highlight Reel:
Decade of Expertise: Ten years in the dynamic digital marketing battlefield, always emerging victorious with strategies that not only sparkle but also deliver.
Full-Funnel Mastery: From the advertisement onset to the conversion finale, they maneuver through every marketing layer with finesse and precision, ensuring your brand message travels smoothly and effectively.
Platform Specialists Army: A team steeped in digital wisdom, each member a specialist in their field, ready and armed to catapult your brand into the limelight on platforms that matter.
They specialize in SEO, Paid Search, Paid Social, Amazon Marketing, Creative Services, and Email Marketing to help your brand thrive and dominate. With over $450M in annual ad spend under their management, the agency crafts magnetic campaigns that resonate with your ideal customers, creating a symphony of growth and success. Their process, fine-tuned and razor-sharp, is a beacon for businesses ready to scale, turning good into great, and great into extraordinary. Let growth marketing agency Disruptive Advertising be the architect of your brand's unprecedented success story.
Growth Marketing Agency WebFX

Step into the arena of impeccable growth with growth marketing agency WebFX – your quintessential partner for stellar, data-driven revenue marketing. This dynamic agency is impeccably engineered to fuel your business trajectory, unfolding a tapestry of tangible results that speak volumes of its digital mastery.
Draped in accolades, WebFX meticulously crafts custom strategies breathing life into your digital profile:
Steadfast Growth Enabler: WebFX isn't merely an agency; it's a growth enabler, acting as the linchpin for businesses aspiring for unbridled expansion and noteworthy digital footprints.
Expert Cohort: With over 500 subject-matter maestros, the agency is an amalgamation of brilliance and finesse, each expert steering your campaign with unmatched precision and acumen.
Tech-Adept: Infusing IBM Watson's might and Google Cloud Platform's agility, it offers real-time analysis, thereby empowering businesses to make informed, intelligent marketing decisions on-the-fly.
Growth marketing agency WebFX positions itself as not just an agency but an extension of your vision, interpreting your business ethos into a digital language that's compelling, engaging, and irresistibly magnetic. It guarantees your brand communicates and resonates by focusing on website traffic through SEO, PPC, Social Advertising, and other carefully curated services. In a landscape brimming with digital noise, let WebFX be the melody that captivates and the rhythm that converts, orchestrating a campaign where every note, every beat culminates into a crescendo of unparalleled success and revenue generation.

Crafting a tapestry of digital brilliance, growth marketing agency Intero Digital emerges as the symphony orchestrator in the concert of growth and marketing, turning the crescendos of your business vision into a harmonious melody of success and visibility. With roots embedded deep into the fertile grounds of two decades of digital experimentation and mastery, the agency stands tall as a beacon of transformative marketing solutions, designed meticulously for businesses with an appetite for unequivocal growth.
Amplified Marketing Magnificence: With Intero Digital, experience marketing that's not just executed but amplified, providing an end-to-end canvas of solutions that navigate through the intricate funnel from awareness to the final sale.
Unprecedented Tech Innovation: Intero Digital is not just a marketing agency; it's a technology innovator, boasting patented, cutting-edge technology that hands you a competitive edge sharp enough to make a difference.
Partnership Cultivation: With a deep-seated belief in cultivating partnerships, Intero Digital wears its commitment to help you grow not just as a badge of honor but as a solemn pledge.
With specific success stories, like that of Mizuno experiencing a significant uptick in brand awareness and revenue, and Blackbaud witnessing a surge in rankings accompanied by a whopping $22 million revenue increase, the tales of triumph are numerous and noteworthy. Growth marketing agency Intero Digital isn't just a marketing agency; it's a growth partner, a collaborator, and a digital maestro turning the notes of your business song into a masterpiece of success, one campaign at a time.

Nestled in the vibrant heart of San Diego, growth marketing agency TAVO Media Group stands as a powerhouse of full-scale marketing and creative services, meticulously crafted to propel brands into orbits of unprecedented growth and recognition. With its arsenal of strategies finely tuned to the dynamic beats of the market, this agency is not just a participant but a conductor of the grand symphony of brand development and multichannel campaigns.
Robust Client Experience: TAVO is a tapestry, intricately woven with diverse client experiences and a mastery over multiple industries and channels, providing a robust, adaptive, and responsive framework of services to clients.
Full-scale Support: From day one, TAVO invests in your vision, deploying its suite of services ranging from innovation, creation to the meticulous execution of marketing plans. Their strategy is not set in stone but is a fluid masterpiece, continuously refined and aligned with the dynamic landscape of your business needs.
Performance-Based System: With a stellar strategy and a system founded on performance, TAVO Media Group empowers businesses, whether start-ups, healthcare entities, or tech giants, to not just navigate but excel in their market with confidence and finesse.
For businesses craving for a narrative that's engaging, content that's compelling, and a brand image crafted with precision and care, TAVO Media Group is the companion in your journey towards market dominance and sustained profitability. Each partnership with TAVO is a story of success, meticulously written, carefully executed, and brilliantly delivered. With growth marketing agency TAVO, you're not just getting an agency; you're gaining a partner dedicated to turning your growth vision into a tangible, triumphant reality.

Emerging from the dynamic landscape of digital strategy, Saffron Edge meticulously carves a niche in delivering stellar growth plans brimming with ingenuity and tailored precision. This agency in New Jersey's vibrant heart offers ROI-driven strategies and branding expertise to businesses seeking unprecedented growth and market visibility.
Organic Excellence: In the lush fields of agriculture, Saffron Edge plants seeds of digital marketing brilliance, yielding a robust harvest of 7.3x ROI and $130K marketing earnings for a 4th-gen farmer. A testament to the agency's adept hand in nurturing online businesses to full bloom.
Holistic Approach: Saffron Edge's quiver boasts a 360-degree eCommerce growth plan, laser-focused on driving double-digit revenue growth amidst the swirling storms of market competition. Their tailored marketplace optimization, funnel marketing phases, and data-driven PPC campaigns are the lifeblood of a strategy designed for dominance.
Recognition & Expertise: With awards gleaming and recognition echoing in the industry corridors, the agency's 15 years of expertise, 99% customer satisfaction, and collaboration with over 1500 clients, including Fortune 500 companies, etch a tale of relentless pursuit of digital excellence and client success.
Navigating through diverse industries, from dietary supplements, cosmetics to vegan and organic food, growth marketing agency Saffron Edge crafts and steers ships of ambition, with each client's success echoing as a symphony of triumph in the expansive ocean of digital marketing. With them, not only visions are realized, but expectations are surpassed, markets are conquered, and legacies are etched in the digital annals with indomitable ink.

Embarking on the digital voyage, growth marketing agency Verbsz Marketing emerges as a lighthouse in the vast sea of digital marketing – steadfast, illuminating, and results-driven. This agency's portfolio sets the standard for flawless plan execution as a certified Google Partner and Top Digital Marketing Agency in Washington DC.
Creative Ambitions: Distinguished as a top-tier website designer in Washington, D.C., Verbsz Marketing intertwines technical prowess with creative vigor. Their suite of services extends from engaging UI/UX designs, riveting graphic designs to e-commerce websites and mobile app designs – every element meticulously curated to reflect a seamless brand identity.
Strategically Paid: Beyond design, their paid advertising services span across platforms like Google, Bing, and even emerging platforms like TikTok. Whether it's creating compelling video ads on YouTube or harnessing Facebook's massive audience, Verbsz is adept at tailoring ad campaigns that resonate and convert.
Organically Crafted: Verbsz doesn't merely rely on paid strategies. Their organic reach strategies, from comprehensive SEO to engaging content writing, ensure brands echo in the digital corridors long after campaigns end. Their website analyses and campaign audits stand testament to their commitment to refinement and excellence.
What sets growth marketing agency Verbsz Marketing apart isn't just their diverse suite of services but their unwavering commitment to transparency, adaptability, and responsiveness. With a team that embodies attributes like passion, boldness, and curiosity – Verbsz isn't just any agency; it's the digital partner brands didn't know they needed. With them, growth isn't just a buzzword; it's a tangible, measurable reality.

Harness the power of digital acceleration with growth marketing agency Straight North – a dynamic force at the forefront of digital marketing. SEO, Paid Advertising, Web Design, and Creative Services are carefully orchestrated to tell the story of growth, engagement, and conversion at this agency.
SEO Maestros: With experienced virtuosos in SEO, Straight North offers more than a service; it crafts a journey where rankings ascend and revenue magnifies. Each strategy is a careful ensemble of link acquisition and compelling copywriting, resonating through various business verticals.
Paid Advertising Virtuosity: Be it search, display, shopping, or social campaigns, expect a performance that not only captures eyes but ensnares hearts, ultimately catalyzing e-commerce revenue, lead generation, and brand awareness.
Web Design & Development Artistry: More than a canvas, each website is a lead-generating powerhouse, meticulously sculpted by hands steeped in expertise across web design, development, copywriting, SEO, UI/UX, and conversion optimization.
Not just a cacophony of services, growth marketing agency Straight North offers a sonorous experience, a melody where each note, from brand development to photography and video capabilities, harmonizes seamlessly, creating a tapestry of engagement, growth, and conversion – a tune that not only attracts but retains, turning every click into a symphonic masterpiece of digital success.

Embark on a transformative digital journey with growth marketing agency Incrementors Web Solutions, your ally in seeding growth and fostering unparalleled marketing triumphs. This agency, adept and agile, pioneers strategies meticulously woven to escalate sales and fortify your brand's digital footprint.
The process is symphonic in its approach:
Traffic Generation: The initial cadence is set with attracting pertinent traffic, the lifeblood infusing vitality into your online presence.
Nurturing: Like attentive gardeners, Incrementors meticulously nurtures leads, fostering relationships at every sales funnel stage, underpinning solid foundations for enduring customer relations.
Retargeting: With precision and personalized engagement tools like compelling ads and emails, lost visitors are not only reclaimed but transformed into engaged audience members.
Conversion: The crescendo is reached with optimized sales funnels turning engaged traffic into a cascade of paying customers.
Growth marketing agency Incrementors understands each business sings a different tune, demanding tailored marketing compositions to resonate with distinct customer demographics. Your business isn't merely expected to survive but to thrive and resonate, mirroring the symphonies of success and harmonies of growth.
With a roadmap clear as the morning sky, Incrementors crafts the tapestry of your digital marketing with golden threads of trust and credibility, generating leads and ensuring conversions. The agency not only empowers you to attract investors, secure deals, and form strategic partnerships but also allows you to envision and manifest a future you rightfully deserve. With Incrementors, take the reins, act decisively, and craft a narrative of success that is uniquely yours.
Conclusion about Growth Marketing Agencies
Wrapping up our deep dive into the "Best 12 Growth Marketing Agencies in 2023," it's crystal clear that the digital marketing landscape is teeming with innovation and creativity. 🌟 These agencies, each with their distinct flair, offer a blend of traditional and out-of-the-box strategies, harnessing tools like Plerdy for top-tier SEO & UX analysis. From influencer-driven campaigns to the efficient use of analytics, their projects underscore a commitment to driving growth in vibrant and dynamic ways. For those who thrive on data, tools like Plerdy can supercharge the decision-making process. To truly capitalize on these insights, aligning with an agency from this esteemed list could be your golden ticket. 🚀📊 Dive into their portfolios, and you'll find a rich tapestry of success stories across niches, from B2B to product launches. No matter the size or scope of your venture, there's a growth marketing partner ready to help you shine. Make the move – embrace the power of data-driven growth. 🌱