E-commerce is growing. Websites are becoming an integral part of almost every selling business. The coronavirus pandemic has only spurred stores to switch to an online trading format. It is also more convenient for consumers to go to the website instead of exhausting shopping trips. There are several e-commerce models:
Marketplace – stores and manufacturers can provide their goods on a shared marketplace (eBay, AliExpress).
An online store does not have its own sales premises but has a warehouse where requests are processed, and deliveries are accepted.
Dropshipping – the store transfers the goods from the supplier to the buyer.
Each model needs a specific type of site that will solve the problems of the visitor and the owner. WordPress is a popular e-commerce website development platform. The content management system has its set of particular characteristics:
Ease of setup. You can choose a ready-made template or build a site"for yourself."
Library of themes, plugins, and templates.
The functionality of the site depends on the installed plugins.
WordPress has several different pricing plans, but there are also free versions. Working with the platform is quite simple – you do not need to be a programmer to create an e-commerce site. Below we will consider popular topics that have already won users' trust.
22 WordPress Ecommerce Themes
Themes with which it is convenient to create online stores, trading platforms, sites for ordering services are combined by the WooCommerce plugin. It is easy to use and easily integrates with external services (Google Ads, HubSpot, social networks).

The theme for the e-commerce site with a minimalistic design was developed by the creative agency Laborator back in 2015. What is good about it:
Easily adapts to the screen size of devices.
It has several basic site templates ("Shop,""Agency,""Architecture,""Education," and others).
Supports 5 font sources from Google Fonts to Adobe Fonts.
WPBakery Page Builder, Revolution Slider, LayerSlider, WooCommerce Product Filter, Product Size Guide plugins.

WordPress Ecommerce theme developed by Bearsthemes team, updated in 2021. It has a customizable site interface – colors, fonts, the position of blocks. Particularities:
The style editing tool changes 42 properties and has many options.
Header and footer builder with support for 40 widgets.
Adding a product to the cart using AJAX eliminates unnecessary page transitions.
The function"Quick view of the product" – the necessary information opens in a pop-up window.

WooCommerce WordPress theme developed by ThemeZaa in 2019, updated regularly. Positioned as in line with leading web design trends. The library contains more than 250 ready-made templates with customizable elements:"Fashion","Linen","Decor","Dishes","Accessories","Watches","Textiles","Shoes". Moreover:
Advanced filter system.
Product preview.
Library of compatible plugins.
Easy installation of the template in one click.
Help for newbies.
The created site will be able to adapt to mobile devices.

The multi-purpose eCommerce WordPress theme from CodexThemes has been known since 2016, is constantly updated and is compatible with most browsers (Firefox, Safari, Opera, Chrome, Edge). The theme library has over 20 styles, 40 design concepts, 150 demo pages. Templates ready for use are grouped into sections:
For business and finance.
For online stores.
For photographers.
For gyms.
For restaurants and caffès.
For hotels and hospitality.
For dentistry and medical clinics.
All pages are logically adapted for mobile devices.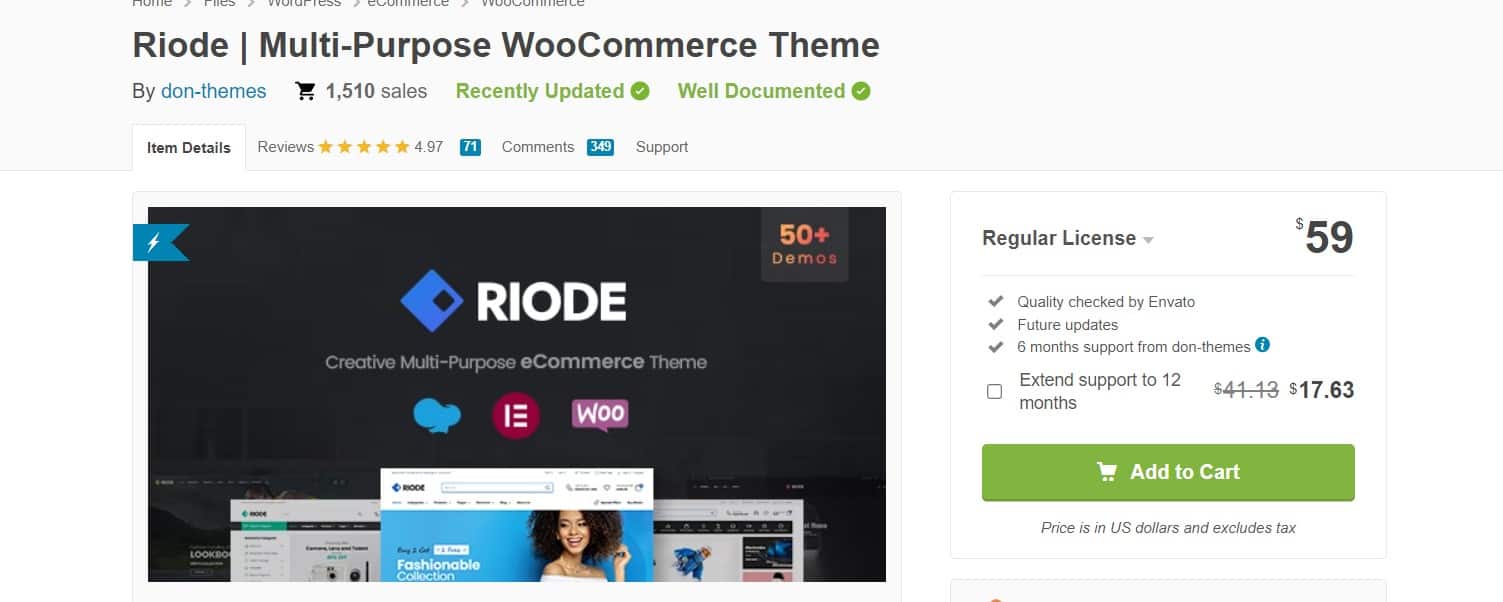 A new WordPress Ecommerce theme created by don-themes in 2021. The November update adds 30 templates, a form separator, and a quote design. Main categories:
Shop templates.
Product page samples.
Trading platforms.
Extensions for online stores.
There are additional elements: wish list, comparison, video thumbnails, preview – adapt the design to the buyer's needs.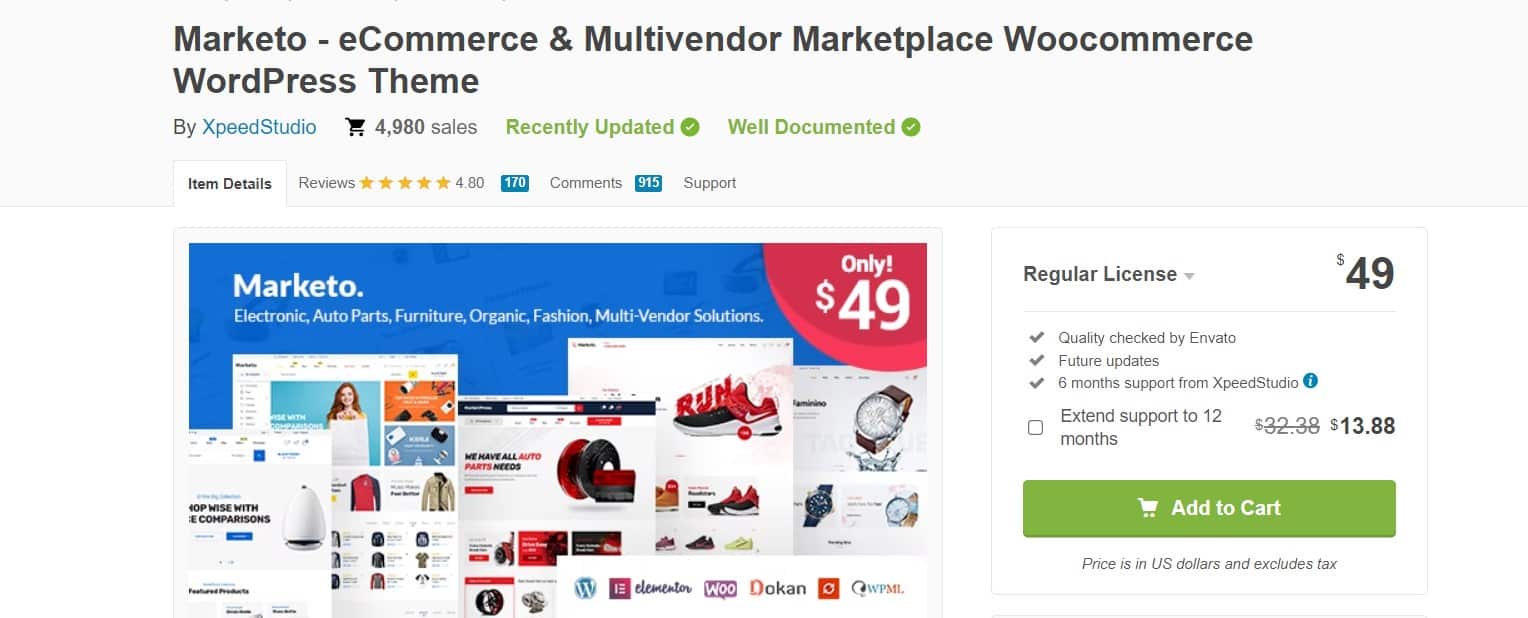 A powerful eCommerce WordPress theme created in 2018 by XpeedStudio, updated in November 2021. Perfectly adapts the site to any smartphone, tablet, laptop. The theme is compatible with most browsers and supports Google fonts. What else:
Authorization using social networks.
Smooth animation.
Map settings.
All this can be added to the site using Marketo.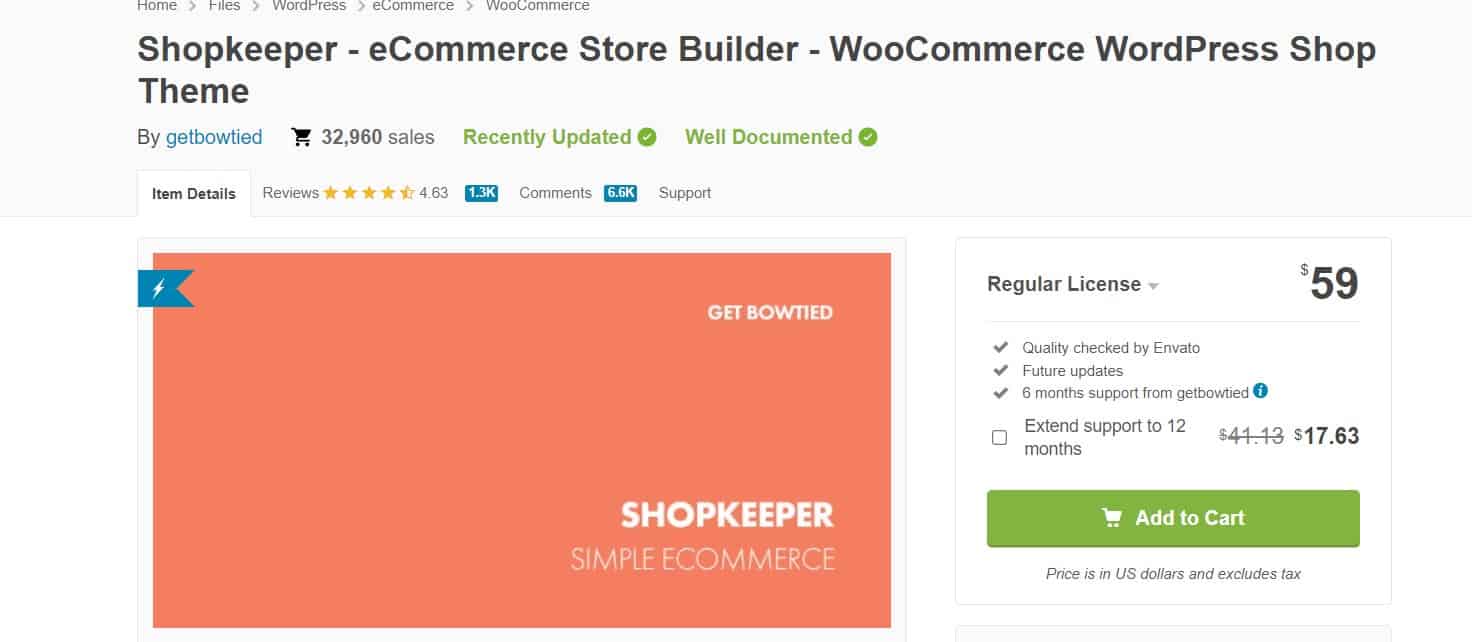 eCommerce WordPress Theme by getting Bowtied Design Studio. Created in 2014, updated at the end of 2021. Initially designed to interact with WooCommerce, it offers:
Intuitive setting.
Guide with step-by-step video instructions.
Automatic updates.
List of advanced features.
The Page Builder plugin by WPBakery is included with the free version. A couple extras are also provided – infinite scrolling and changing the size of the logo.

The WordPress eCommerce theme was developed by StylemixThemes in 2019 but is regularly updated – the current version was released in December 2021. The developers focused on:
Nice interface.
Work speed.
Safety.
Adaptability to any kind of device.
A feature of the theme is a page builder to drag and drop elements into the desired segment. Suitable for beginners.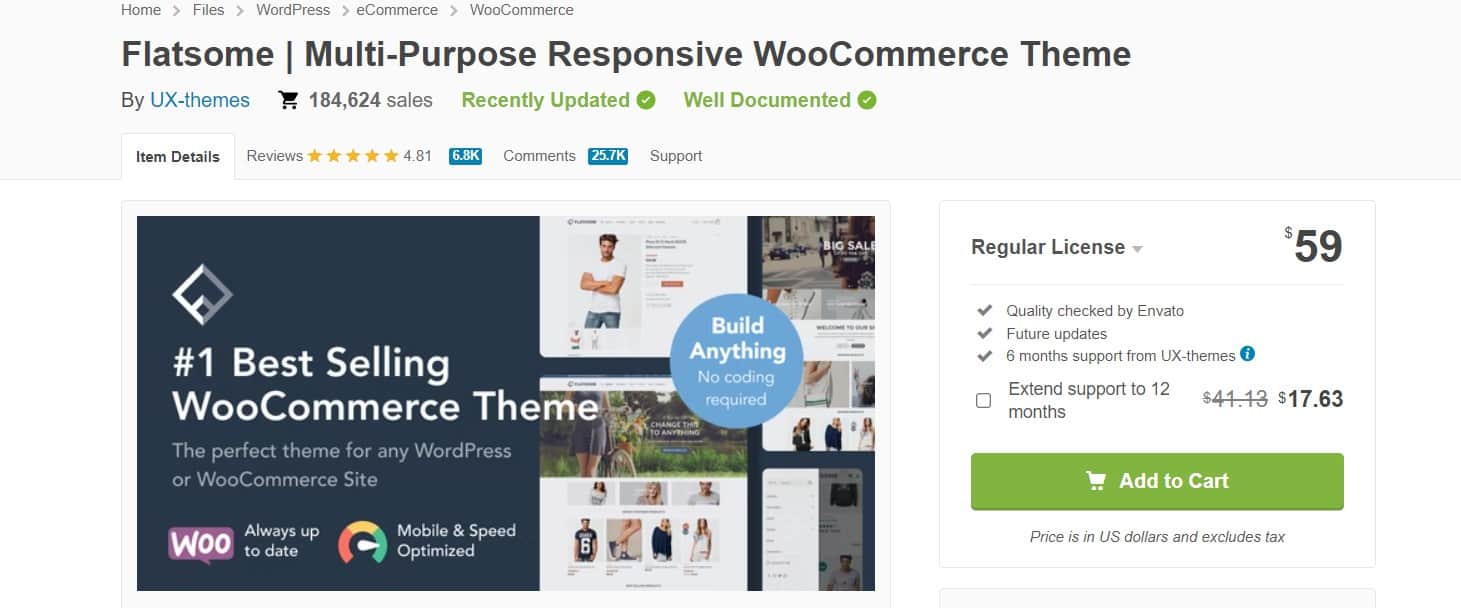 The WordPress eCommerce theme was first published by UX-themes in 2013 but remains a modern solution compatible with the latest versions of WordPress and WooCommerce. Advantages:
The created sites load well.
The components are variable.
The theme is famous for its colossal library of elements.
Supports ten languages.
Free updates are the default with this theme.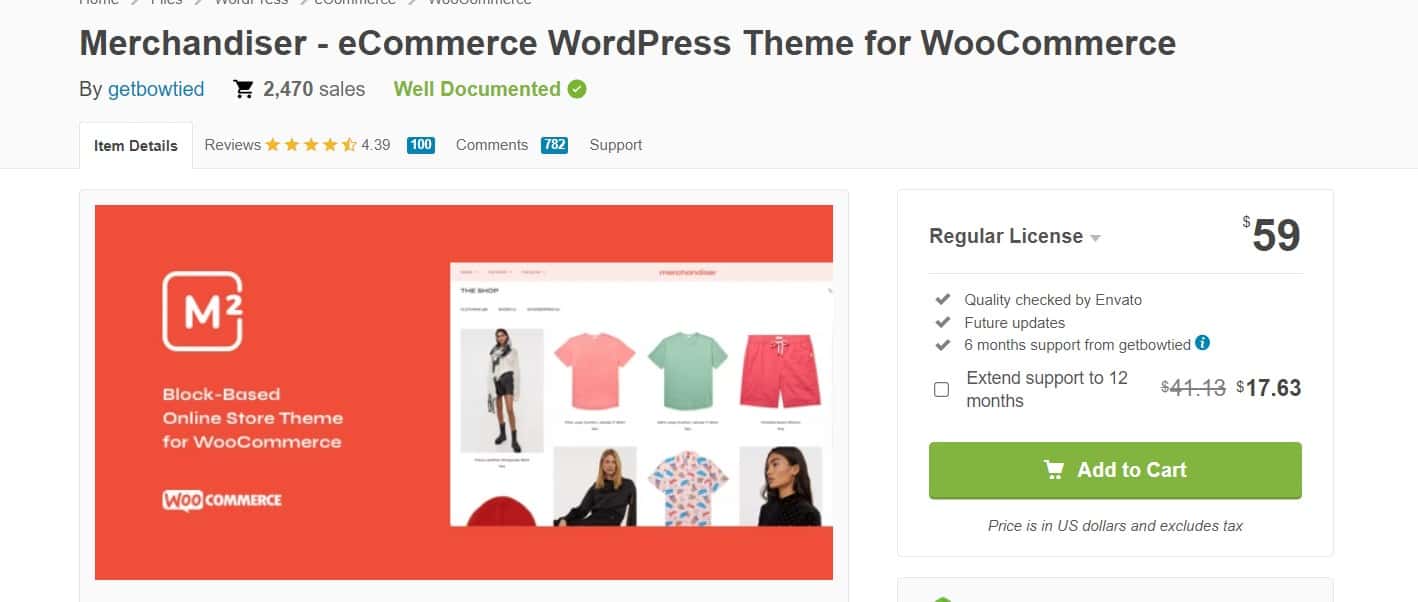 The Get Bowtied team created the eCommerce WordPress theme back in 2016, but, thanks to the 2021 updates, it remains in demand. Developers rely on customer focus:
Permanent technical support.
30-day money-back guarantee.
Installation and configuration – 3-5 minutes.
There are tools for setting up delivery to any country. You can adjust the language, currency, units of measurement. Geolocation simplifies the order processing process.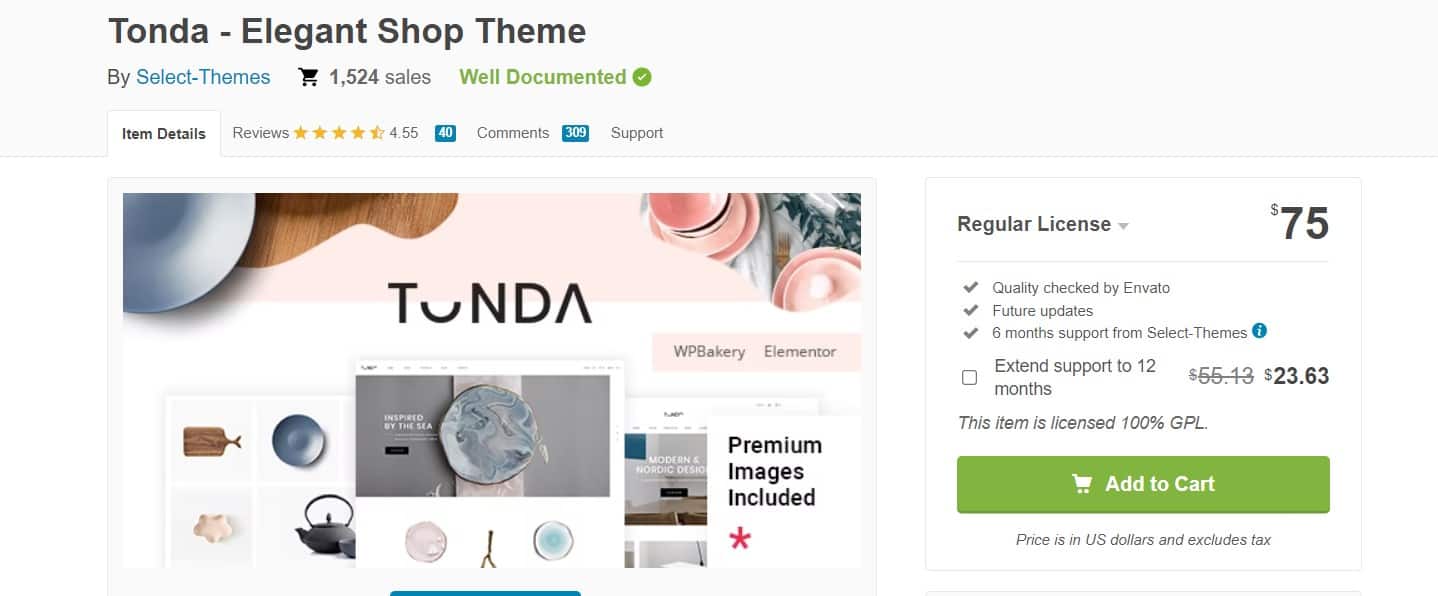 A new WordPress eCommerce theme from developer Select-Themes (2018) is constantly updated. Includes six home and nine internal pages with customizable components. The theme is adapted for creating an online store and has:
A wish list.
Shopping cart.
Order tracking.
Quick view.
A separate bonus is video lessons on installation and use.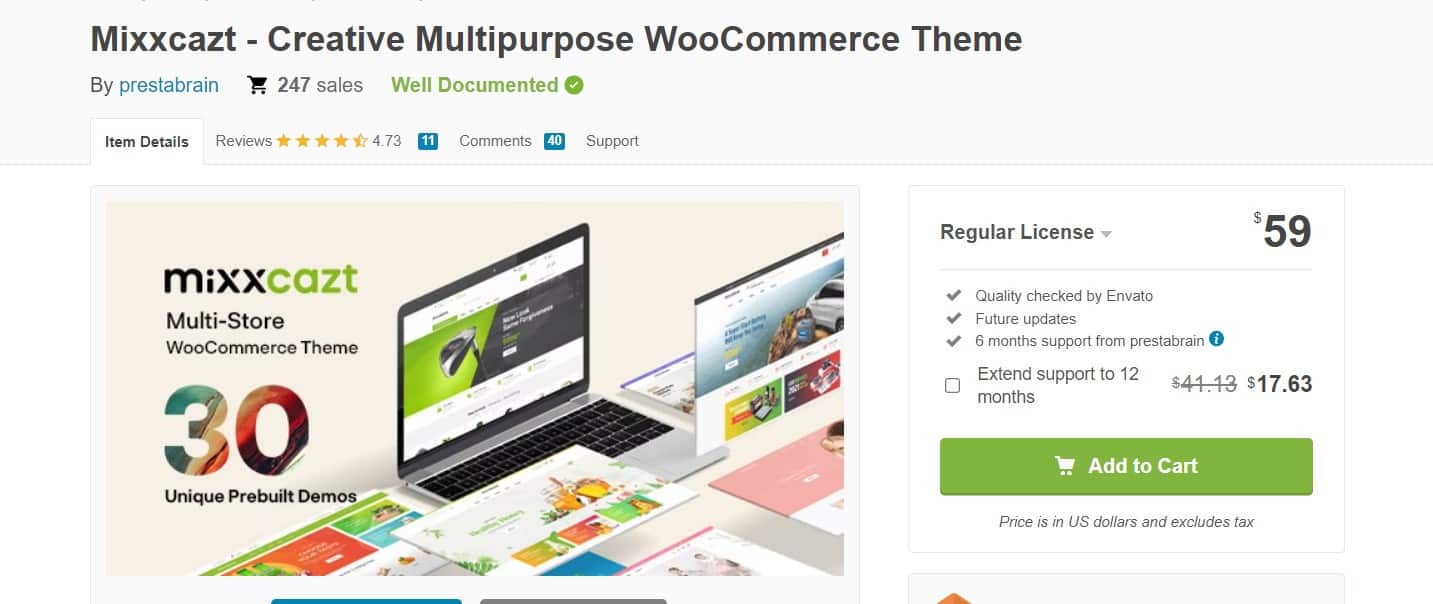 Creative eCommerce WordPress Theme by prestabrain published in 2021.
It comes with all the necessary elements to manage an online store or marketplace and 30 demos. Build a great user experience with:
Filter system.
Search.
Preview.
The theme is adapted for different gadgets.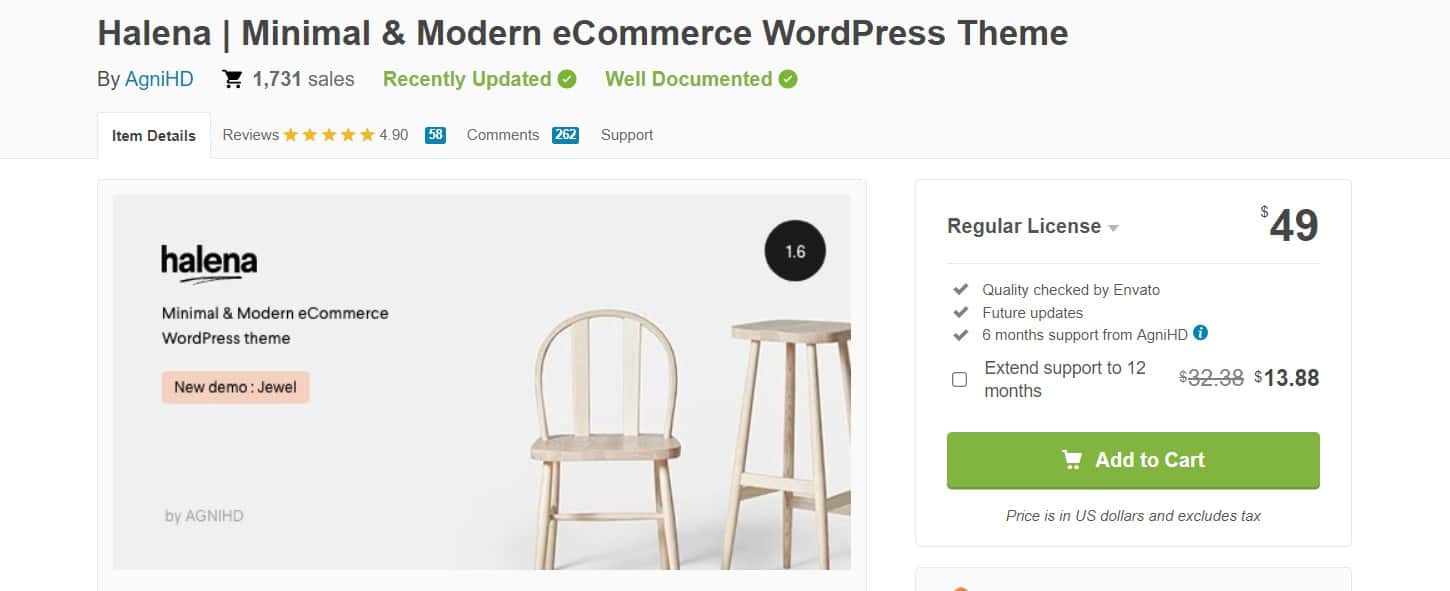 AgniHD eCommerce WordPress Theme with the latest updates for 2021. Ascetic design and user-friendly interface. 9 design options for websites in a recognizable Scandinavian hygge style:
Goods for children and adults.
Furniture for home and office.
Jewelry and costume jewelry.
Necessary widgets like a filter system, checkout, related products are provided.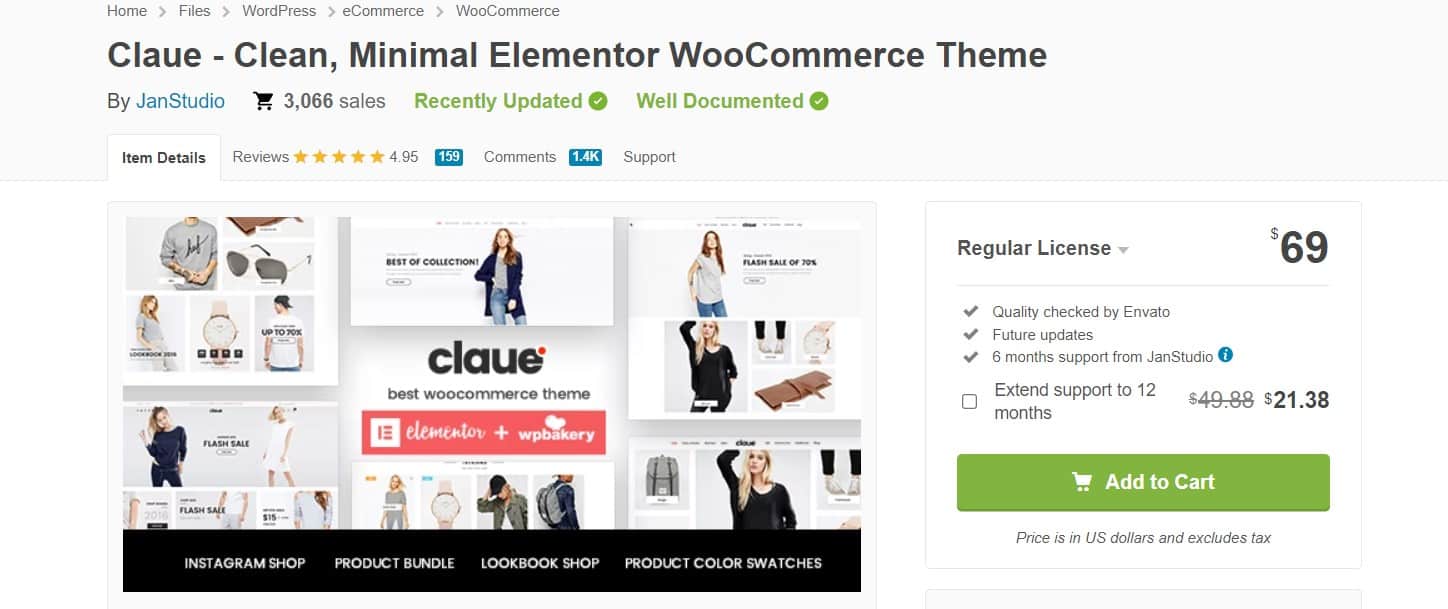 The 2017 Proven eCommerce WordPress Theme by JanStudio. In library:
Ten demo variants of online stores.
Installing the demo version with a click of the mouse.
Integration of social networks, in particular Instagram.
In addition to standard widgets, it is possible to combine products into sets – this is especially useful for original gift ideas.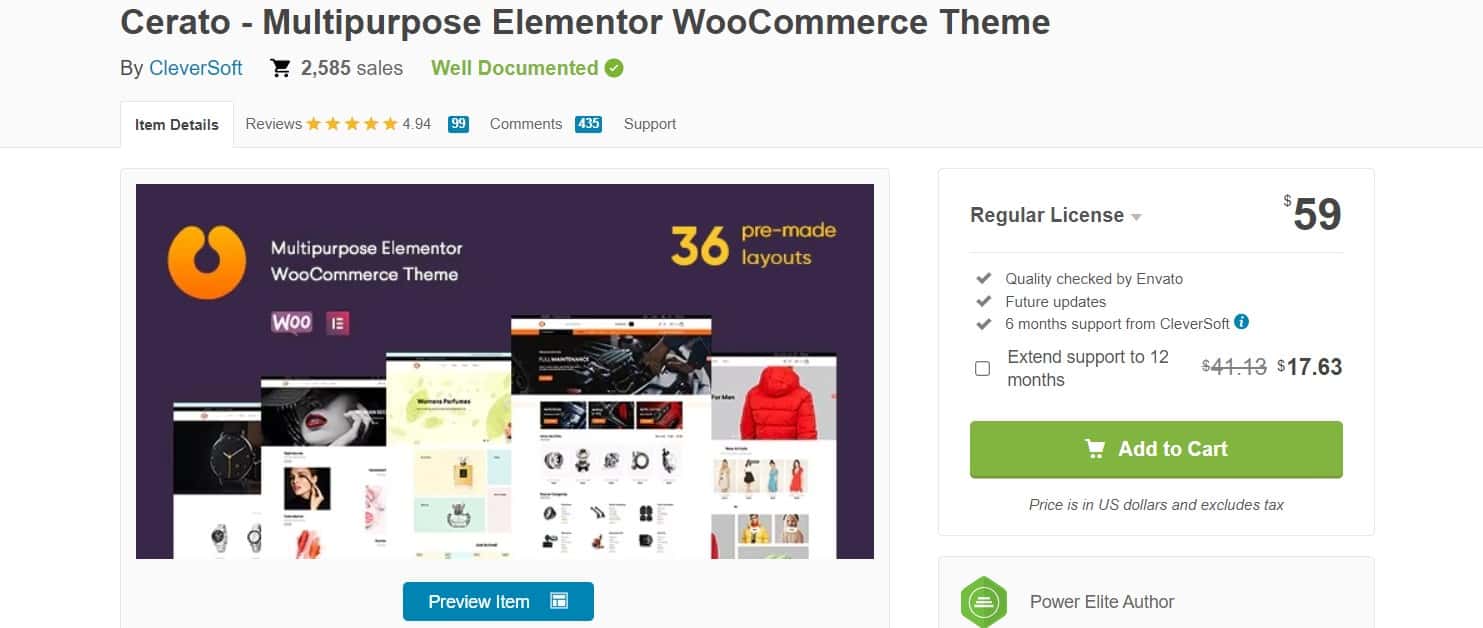 A user-friendly eCommerce WordPress theme by CleverSoft with constant online support and updates. What attracts:
Elementor Theme Builder.
Demo versions with one-click installation.
Mobile versions of stores.
When you change the gadget, the appearance of the site and the size of the images change. Some premium features are included in the base set.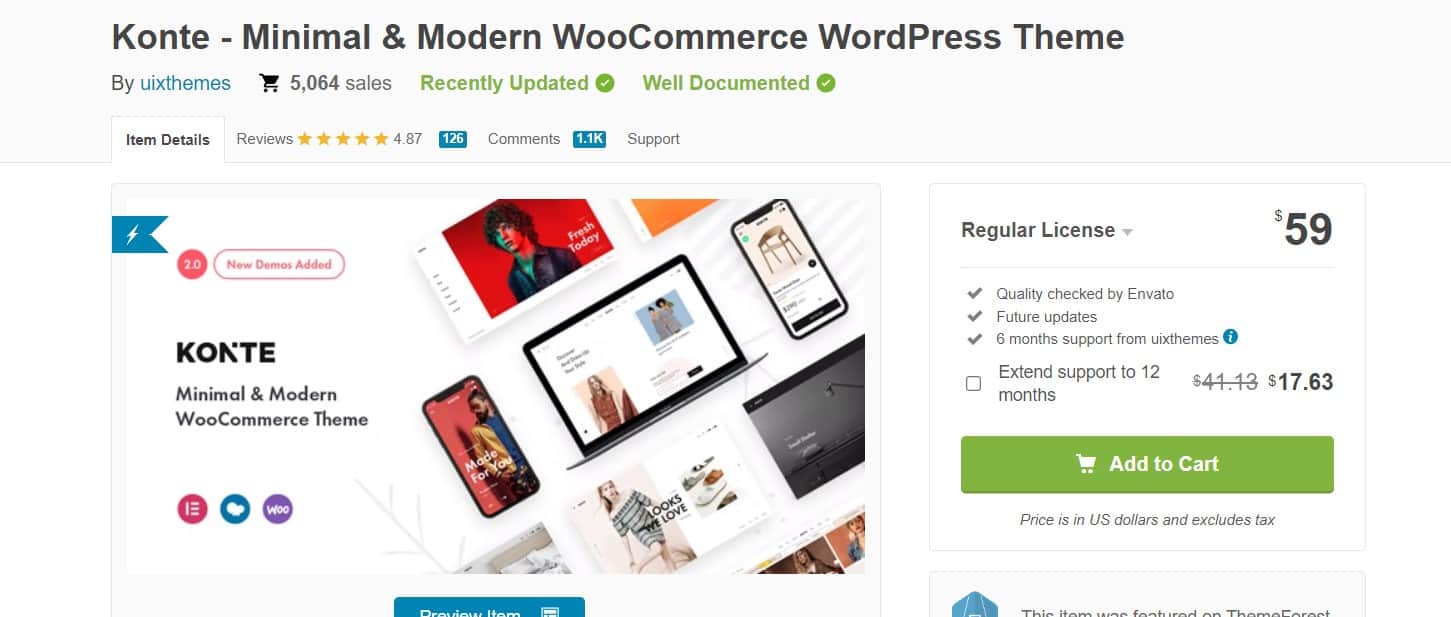 Minimalist eCommerce WordPress Theme by six themes with Elementor and WPBakery Page Builder support, developed in 2019. Advantages:
An impressive library of pages.
Supports major plugins.
New design solutions.
It loads quickly and supports mobile versions of sites. You can turn off the catalog mode, which allows you to create a portfolio or blog.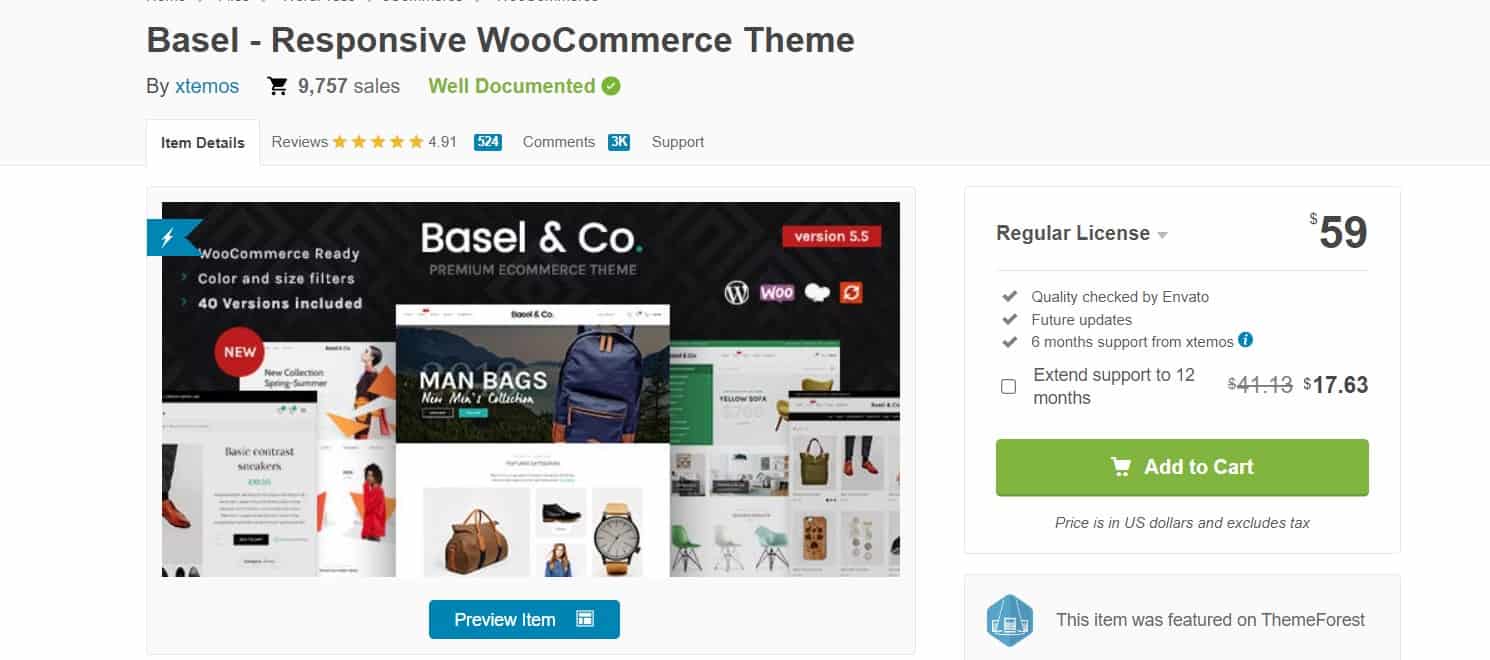 The eCommerce WordPress theme comes from 2016 by xtemos – updated in June 2021. The professional customization of online store elements is available. Video tutorials on YouTube help to understand the topic.
What's great about it:
Huge library.
More than 40 demo options.
Variations of titles, footers, other page elements.
Everything is provided – from the filter system to authorization through social networks.

A flexible WordPress eCommerce theme with great customization options by jwsthemes. The library has 11 demo versions of the main pages several headings. Moreover:
Banners.
Galleries.
Accounts.
The theme features include installing a demo version with one click, authorization through social platforms, multilingualism, an Instagram store, adaptive design.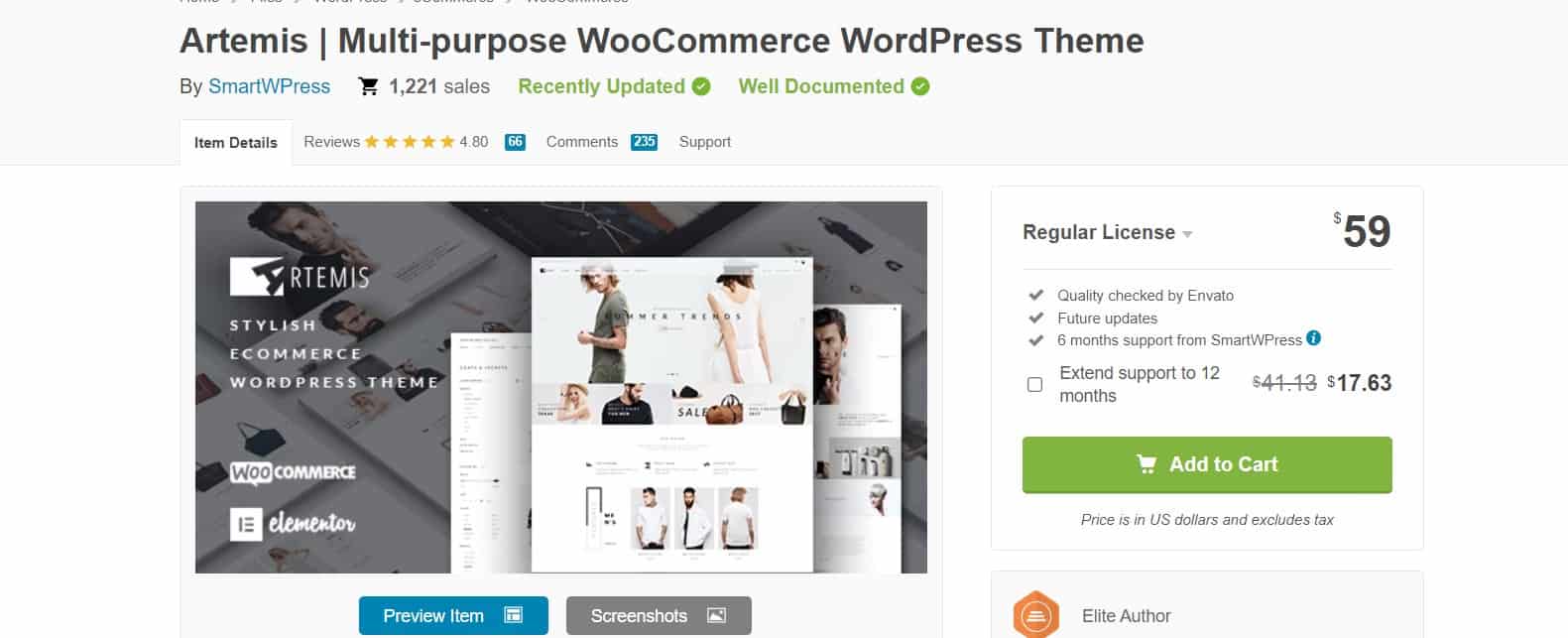 Trendy WordPress Ecommerce theme by SmartWPress with a user-centric design. Does not require knowledge in the field of coding.
Compatible with Slider Revolution, WPBakery Page Builder, Lookbook Elementor plugins. It also offers:
Customizable menu.
An unlimited number of colour tones and shades.
Various layout styles.
All this allows you to create almost any store design with convenient additions.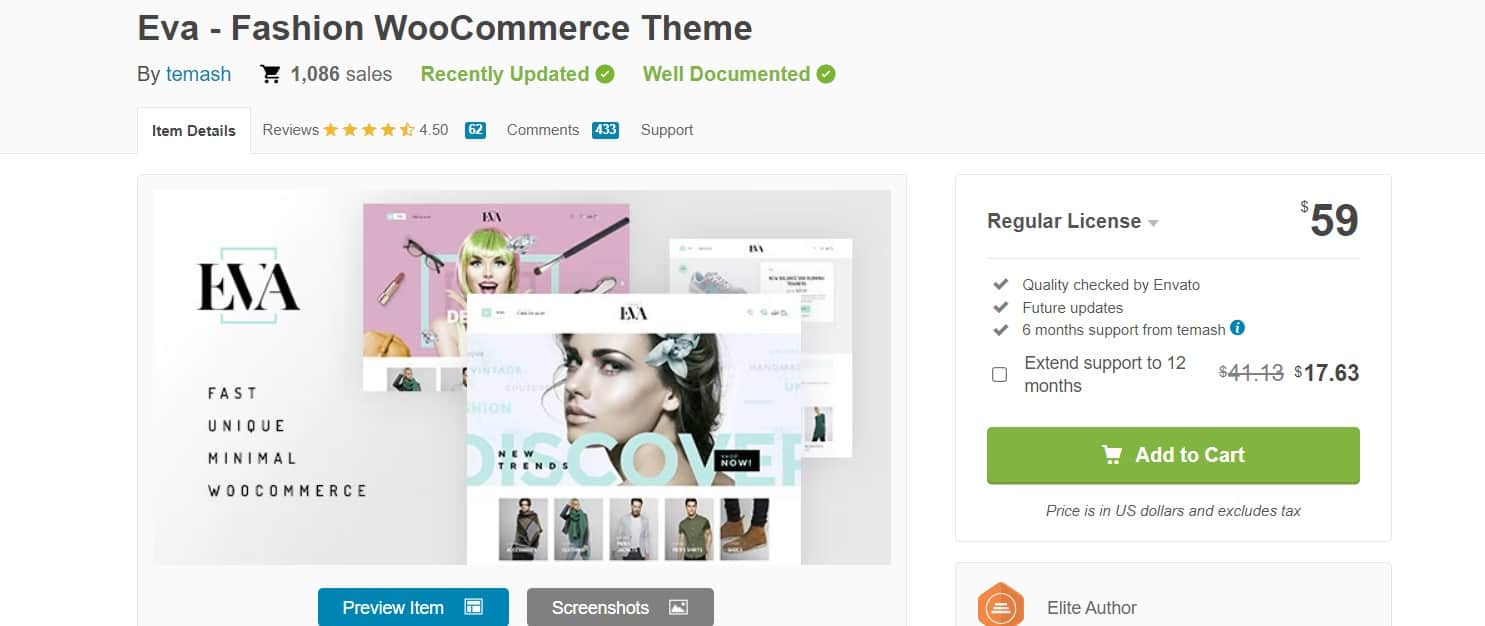 The eCommerce WordPress theme was developed by temash in 2017 and updated in 2021. Fast, convenient, charismatic, it can adjust the site's look to fit the screen size.
The theme has well-structured product pages. Also includes:
YITH Wishlist plugin support.
Embedded Google fonts.
Advanced Options Panel
There are other interesting possibilities as well.

Developed by Edge-Themes in 2016, the eCommerce WordPress theme was updated in September 2021. Features include:
Quick view.
Image magnification.
Wish list.
User registration.
In addition to the catalog mode, there is a blog mode. There are 30 demo variants of the main page available in the library. Adapts to screen size.

Another full-length WordPress Ecommerce theme by Laborator with flexible customization and fast installation. Demo store options available:
The theme is multilingual, allowing you to translate the site into a convenient language. Intuitive layout builder, support for Google fonts, bundled with Layer Slider, Revolution Slider, Mega Menu, and many other supporting elements.
Conclusion
New WordPress themes for e-commerce with WooCommerce support are always getting added to the library, and existing ones are improved and updated. Well-designed themes are similar in functionality but differ in design, elements in libraries, and management features.