WordPress hosting is a hosting adapted to work with the WordPress CMS for already created or new sites. It is based on the 3 "S" principles – to simplify, secure, and speed up – to achieve just that when it comes to your WordPress installation.
How does WordPress hosting work? You will use the customization and installation functions optimized specifically for the WordPress CMS by connecting it. In addition to setting up all the websites, you get technical support from hosting specialists.
There are two types of WordPress hosting:
Shared – Shares the server with other websites. Some functions – searching and installing updates, configuring the caching plugin – should be done independently.
Dedicated or VPS is a virtual personal server with a certain security level and higher speed. Often, such servers are needed for sites with high traffic – from 1000 visitors per day. All processes, settings, and updates are carried out by hosting. Also, customers of such a tariff plan get full access to configurations for more detailed configurations of Nginx, Litespeed, or Apache.
Shared hosting is cheaper than managed hosting due to its feature set and control capabilities.
What to look for when choosing a WordPress hosting type?
Scope of work. If you're a beginner and don't need a lot of work with WordPress, shared hosting is fine. But more advanced users or large companies with a high level of website traffic cannot do without automatic settings and highly specialized support.
Bonuses. Some pricing plans offer goodies for customers – free SSL certificate, WordPress themes, WordPress plugins, builders, and more.
Server resources. Notice how well they suit your needs. We're talking here about server bandwidth, memory, processors, etc.
Decided on the hosting for your website? The only thing remaining is to choose a company. We have analyzed the available offers, and we're here to present you with a selection of top hosting companies.
23 Best WordPress Hosting
Following is a presentation of the companies that have an excellent reputation and virtually unrivaled competition, compiled in part from WebsiteSetup and TechRadar.

A classic and rather obvious option is hosting from the software manufacturer of the same name. More than 42% of all websites in the world are built on the WordPress web platform – the rationale behind the decision to provide hosting services to your customers is obvious. WordPress hosting services are used by TechCrunch, TED, CNN, Bloomberg, BBC America, and Sony Music.
The founders of the web platform are Mike Little and Matt Mullenweg. The company was founded in 2003.
Clients have access to monthly tariff plans:
Regardless of the cost of the package chosen, customers are provided with constant technical support by email.

Matt Heaton and Danny Ashworth built the company, and since 2005 Bluehost has been recommended directly by WordPress for running its software.
Monthly tariff plans:
Basic – $2.65.
Plus – $4.95.
Choice Plus – $4.95
Pro – $11.95
During seasonal sales, built-in scalability with traffic control kicks in. And Akismet prevents inappropriate content from entering your email. Buyers get access to Blue Sky's professional services – assisted by web design and marketing experts.

The company's data centers are located in Europe, Asia, and North America, with headquarters in the UK. Among notable clients on the web, we can name Horse & Country, CandidSky, and Blogtacular.
Monthly hosting rates (excluding 20% VAT) are as follows:
Basic – $5.30
Deluxe – $7.96.
Ultimate – $13.28
E-Commerce – $33.22
When you pay for hosting, you get a pre-installed WordPress package by default – you can instantly start creating a STET website. You will receive special themes and page templates developed exclusively for the company as a gift.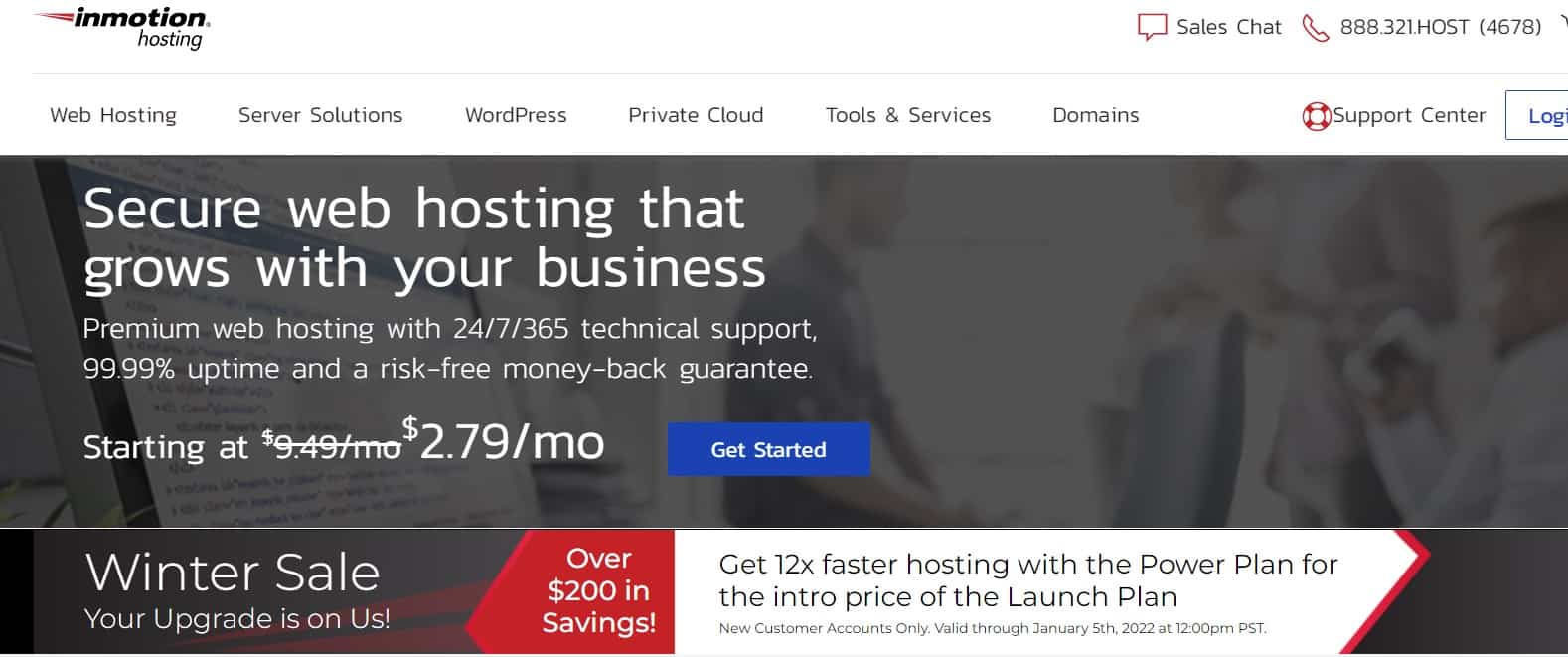 The data centers of the web platform are located in Los Angeles and Washington DC. In 2021, Hosting Advice recognized the company as the best in its field.
Annual billing monthly plans:
WP-1000S – $7.99
WP-2000S – $7.99
WP-3000S – $13.99
WP-4000S – $22.99
WP-VPS – $24.99
Customers are offered a new generation of VPS hosting based on UltraStack. The services include Premier technical support and a designer with adaptation for mobile devices.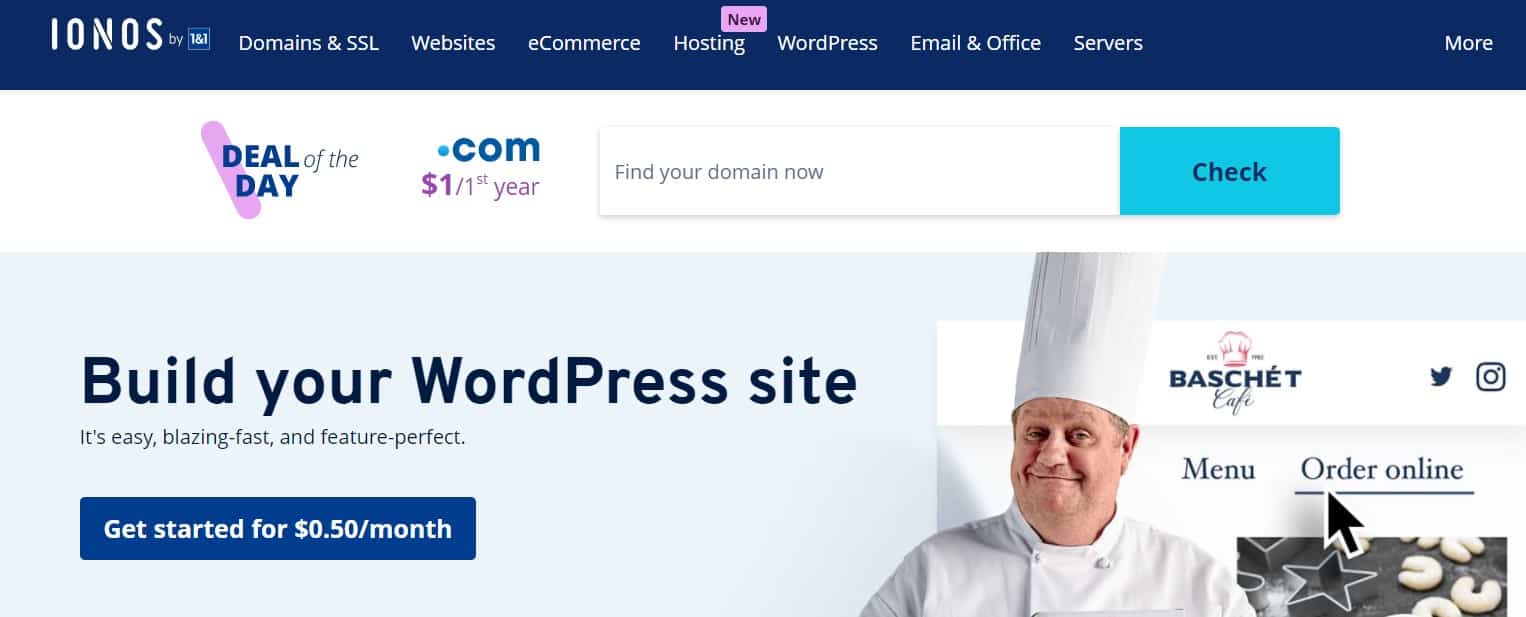 Europe's largest hosting company – IaaS expert. The company has been operating since 1988. It is headquartered in Germany and has offices in the United States.
Monthly service packages:
Essential – $4.
Business – $8.
Unlimited – $16.
Customize your design using Gutenberg – you can add blocks without coding. For large projects, choose WP Pro with dedicated cloud resources and developer tools.

The company was founded in 2002. Operating offices are located in Austin and Houston, and websites are maintained around the world.
Tariff plans are presented in the following range:
Starter – $5.95
Standard – $7.95
Business – $9.95
Those who already have a website on another platform don't need to worry – it can be "migrated" to WordPress without any problems.

Ivo Tzenov founded the company in 2004. Offices are located all over the world – in the USA, Britain, Spain, and Bulgaria. The company's WordPress hosting services are used by Kinney Firm, WPBeginner, and 2237designs.com.
Depending on the tariff, hosting will cost the following amounts:
StartUp – $4.52.
GrowBig – $7.91
GoGeek – $12.21
The web platform is built on Google Cloud and includes the author's Optimize plugin. This allows for more powerful caching and front-end optimizations. You can create unlimited email accounts and control spam with the SpamExperts service.

The company specializes exclusively in WordPress hosting. Founded in 2013, it currently operates in 128 countries around the world. It has 29 data centers in different parts of the world. Their clients include Neuralab, Beyond The Brand Media, and Motto.
The price list with monthly payments is as follows:
Starter – $30
Pro – $60
Business 1, 2, 3 and 4 – $100, 200, 300, and 400, respectively.
Enterprise 1, 2, 3, and 4 – $600, 900, 1200, and 1500.
The platform optimizes WooCommerce e-commerce websites daily.

The company was founded in 2004 in Kaunas (Lithuania) and now its services are used by clients in 178 countries.
Prices for monthly WordPress hosting plans are:
Single – $9.99
Starter – $14.99
Business – $16.99
Pro – $29.00
For website security, the platform uses LiteSpeed cache engine, Cloudflare protection, and SSL certificate. To top it off, the team is well aware of all the CMS processes as they contribute to the WordPress codebase.

It is a subsidiary of WPEngine, together with which it belongs to the Fancy Chap, Inc. Clients include Expedia, Casper, and Thumbtack.
WordPress hosting plans:
Tiny – $13.
Starter – $25.
Freelance – $96.
Agency – $242.
Hosting features include automatic nightly backups and regular WordPress upgrades, which are done for you by the company staff. Among other things, the technical support of real specialists is carried out 24/7.

The head of the company is Heather Brunner. Offices are located in Austin, San Antonio, San Francisco, London, Limerick, and Brisbane, and WordPress hosting services are provided in 130 countries. Clients include Shinez, Under Armor, and Dropbox.
Tariff packages are divided into categories with subgroups. Each has Startup, Professional, Growth, and Scale plans. The prices in the categories are as follows:
Managed Hosting – $25 to $241.67.
Managed Hosting Plus – $28.33 to $258.33.
Secure Hosting – $44.17 to $291.67.
eCommerce Hosting – $30 to $291.67.
Along with hosting services, clients receive ten premium themes as a presentation, with a total value of over $1,200.
The company entered the market in 1996 – now hosts over 1.5 million WordPress websites and blogs.
The variety of tariff plans is surprising:
Basic – $2.59
DreamPress – $16.95
DreamPress Plus – $24.95
DreamPress Pro – $71.95
VPS for WordPress – $27.50
With HTTPS and Let's Encrypt, your website will be as secure as possible. The package includes a personalized email address for the domain and bulletproof duplicate pages that are easy to restore upon request.

Bryan Muthig founded the web platform in 2001. The company provides hosting in 223 countries of the world.
Customers can choose one of the tariff plans offered by the company:
Run – $12.99.
Jump – $18.99.
Fly – $25.99
Sell – $39.99.
With bbPress, you can add a forum to your website, WooCommerce for e-commerce tools, and with BuddyPress, you can add social media. Customization of contact forms is also available. To build a website, customers can choose one of the builders – Elementor, Beaver, BoldGrid, Divi, or SiteOrigin.

The world's largest domain name registrar has been operating since 1999 and has 14 offices worldwide – in Europe, India, Asia, and the United States. Clients include companies such as Santa Cruz Ale Works and Fang Restaurant.
When concluding a contract for three years, the company offers the following monthly tariff plans:
Basic – $6.99
Suite – $9.99
Optimal – $12.99.
E-commerce – $15.99
Due to CDN Boost, the download speed is increased by 50%. In addition, all Installatron customers have access to 150 DIY web site or blog applications.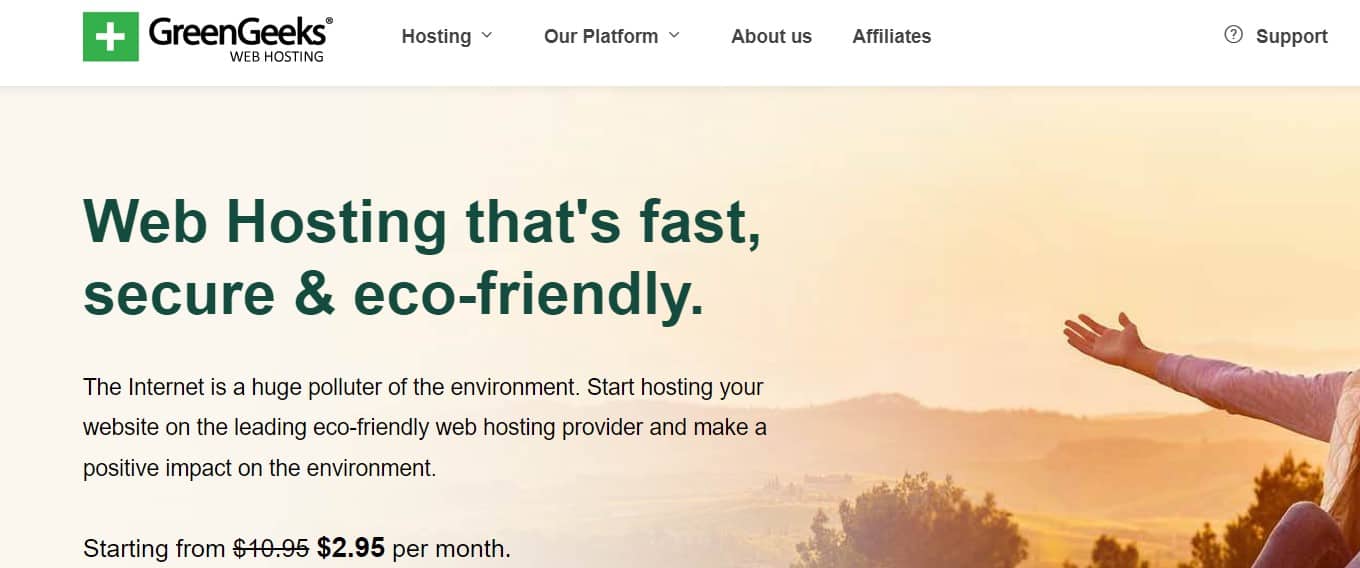 Founder Trey Gardner founded it in 2008 – and the team now includes employees with years of experience in hosting.
The pricing for WordPress hosting is as follows:
Lite – $2.49.
Pro – $4.95
Premium – $8.95
Website loading speed is increased by using the latest technologies: LiteSpeed, MariaDB, LS Cache, HTTP / 2, PHP7. The hosting company supports advanced WordPress development tools like WP Staging. They also support WP-CLI and Git command-line tools. Migration to the website is carried out in one click, without archiving and copying data and files.

A platform for designers and developers. The company's office is located in Austin.
The company offers customers the following monthly rates (when purchasing an annual plan):
hostBasic – $11.81.
hostPro – $15.77.
hostPro + Turbo – $19.73.
Users acquire access to the AWStats visitor analysis tool. Also, with the hosting program, customers get the opportunity to see access and error logs, subdomain statistics, and detailed information about recent visitors.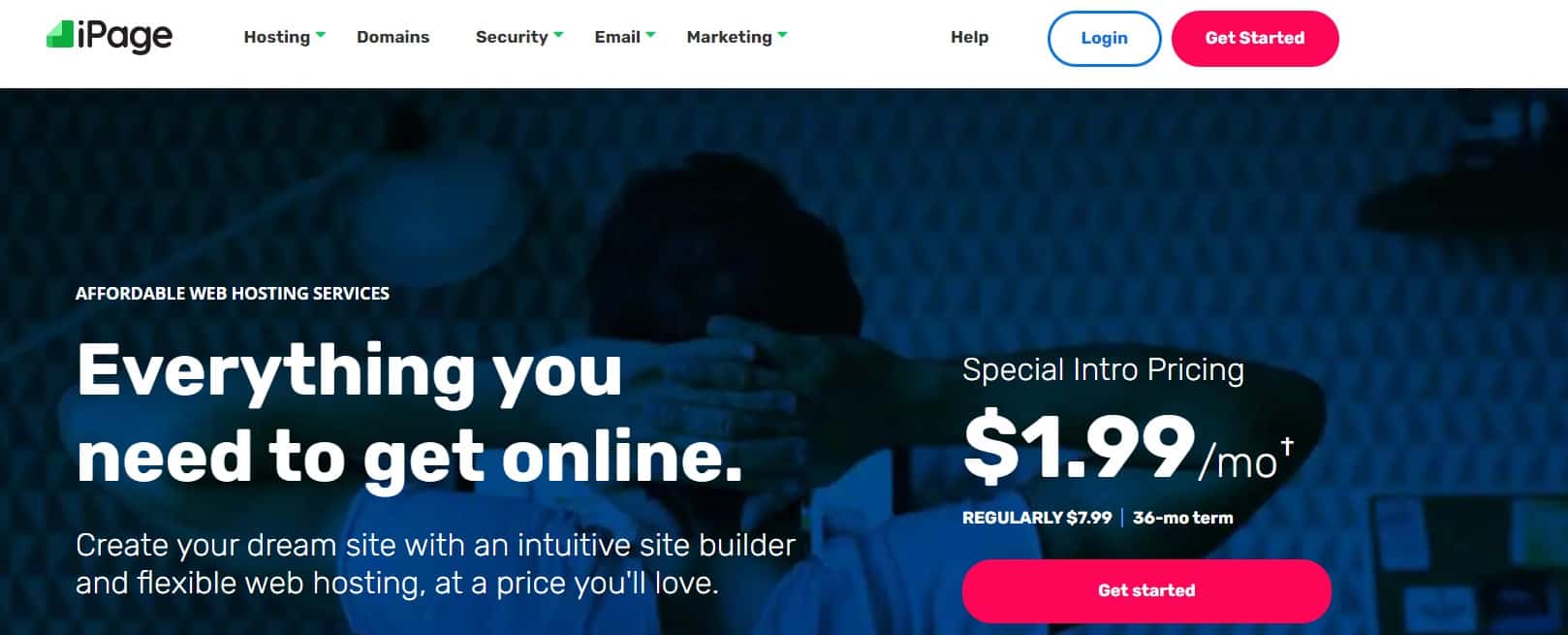 The platform has hosted websites since 1998. For ease of use, the company has created its vDeck control panel.
Customers have a choice of two tariff plans:
WP Starter – $3.75
WP Essential – $6.95
The company has teamed up with SiteLock to deliver top-notch security. Another positive point is the customizable firewall.

The company's office is located in Birmingham. Clients include UCLA, Cornell University, and edublogs.
The following tariff plans are offered for purchase:
Bronze – $10.
Silver – $25.
Gold – $50.
Platinum – $100.
NewRelic and Blackfire were installed to fix performance issues. Also, users have their cPanel – it allows you to manage all aspects of hosting. And for developers, a self-healing architecture with mechanical tracking for restarting or restoring server resources and no restrictions on reading / writing the IOP file will be a plus.

The platform was founded in 2010. It was later merged with Automattic, the company behind WordPress.com, WordPress VIP, Jetpack, WooCommerce, etc. As a result, the performance and quality of hosting have both been optimized as much as possible. Clients include American Genius, Organic Themes, and Freshy Sites.
You can pay for one of the tariff plans:
Entry – $15.83
Personal – $20.83.
Starter – $37.50
Pro – $75.
Premium – $129.17
Custom – the cost is negotiated individually.
All tariffs include Jetpack Security Daily service – automatic backup.

The company has been in existence for over 24 years, providing hosting services in over 150 countries. It has ten global information processing centers at its disposal.
Customers can choose from 7 different tariff plans:
Spark – $4.75
Maker – $19.75
Designer – $27.25
Builder – $37.25
Producer – $74.75
Executive – $137.25.
Enterprise – $249.75
The platform is built on PHP7 and Nginx technologies, increasing website speed. New – monitoring the plugin's performance, namely scanning, committing and comparing with work before and after making changes. In addition, before launching the website, you have the opportunity to test the operation of the pages and, if necessary, make changes.

The company started in 2007. Its offices are located worldwide – in Phoenix, Chicago, London, Amsterdam, Tokyo, Singapore, and Sydney.
The following tariff plans are available for the client:
Starter – $5.95
Business – $6.95
Enterprise – $9.95
Superfast services increase the speed of page loading tenfold. This is feasible due to the combination of the three cache levels – APC, OPCache, and Varnish, and the availability of solid-state drives (SSD). The BitNinja-based web firewall, which updates every 24 hours, guarantees good protection.

In 2009, Joshua and Sally Strebel founded the company, which today includes giants such as Disney, Experian, and NYU among its clients.
The company offers tariff plans:
Developer 1 – $199
Developer 2 – $299
Performance – $499.
Performance + – $999.
Scale – $2500.
Preconfigured Plans – $2500.
Custom Clusters – $5000.
The platform can combine multiple websites through a reverse proxy to improve SEO and make things easier.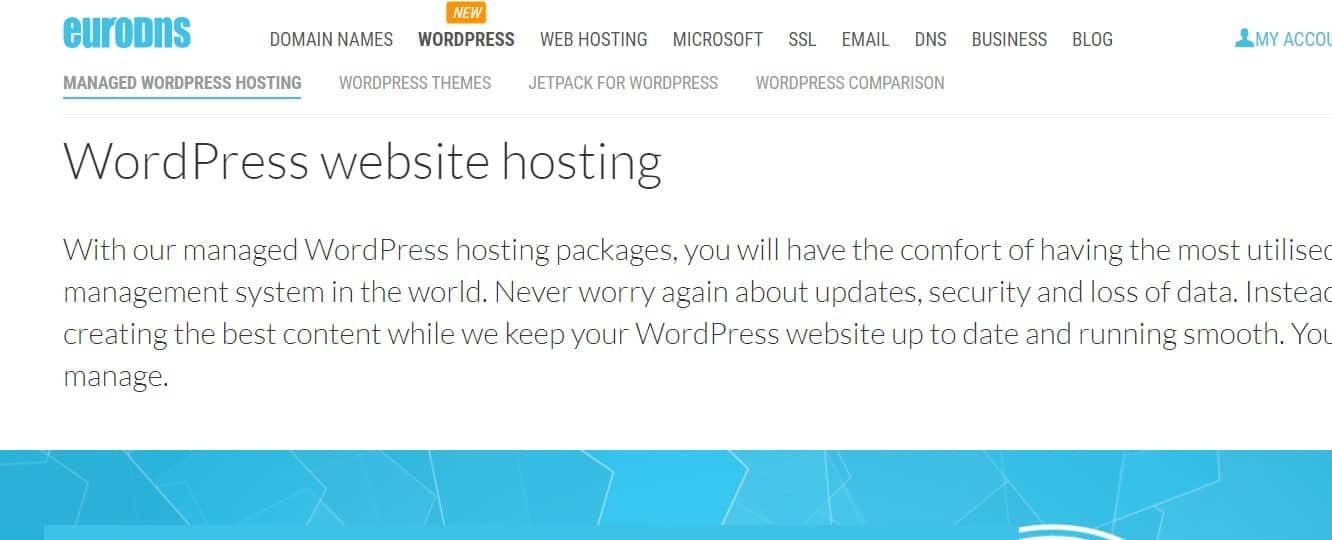 The company was founded in 2002 and is part of the Namespace group. The main office is located in Luxembourg. Clients include GlobalSign, Done, and Under The Doormat.
You can choose from one of two tariff packages:
Basic – $5.99
Advanced – $11.99.
Through the combination of WordPress and Jetpack, you get additional performance, security, and customization. Also included are the Anycast Domain Name System with DDoS protection and InstantSSL DV from the trusted Sectigo center.
Output
WordPress hosting predetermines its unique approach to the services the above hosting companies provide. Choosing top-notch website hosting will ensure that your website runs smoothly and is fast, even under heavy load. This, in turn, will improve user engagement, increase conversion rates, and lower abandonment rates.