Welcome to the definitive guide to the "15 Best Marketing Analytics Dashboards in 2023" 🚀🎯. It's a thrilling time to be a marketer – analytics is evolving at breakneck speed, offering an array of dashboards, each with its unique spin on data interpretation.
This guide serves as your compass, leading you to the best platforms to:
Crunch numbers into actionable insights
Streamline your marketing strategies
Understand user behaviors
One such standout is Plerdy – renowned for its meticulous UX & SEO analysis, and it empowers you to optimize your marketing with precision.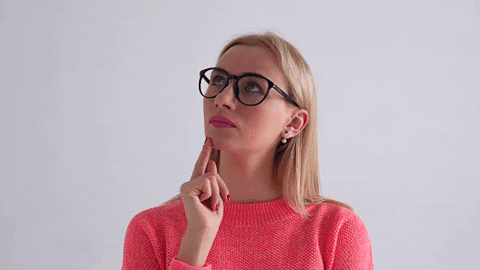 From boutique agencies to multinational corporations, the right dashboard breathes life into raw data, transforming it into a strategic asset. As we delve deeper into the digital age, remember – data is the new gold, and a sophisticated marketing analytics dashboard is your mining tool. So let's unlock the potential of data-driven marketing together.
Stay tuned as we unveil the top contenders in this dynamic field!
What Is A Marketing Dashboard?
A Marketing Dashboard serves as your control center, bringing together critical data in one place. It's a dynamic tool that presents real-time analytics, tracking key performance indicators (KPIs) to offer a comprehensive view of marketing campaigns.
Measures success with KPIs like customer acquisition cost, conversion rate, and return on investment.
Provides data visualization, offering a snapshot of campaign performance.
Enables smart decision-making, providing a reliable basis for marketing strategy adjustments.
Consider a niche example: organic food brands. The marketing dashboard could track consumer behavior patterns, social media engagement, and website visits. It might reveal an increased interest in plant-based products, prompting a shift in marketing. This dashboard is not just a tool but a strategic asset that empowers marketing teams to navigate the ever-evolving landscape.
What Are The Benefits Of A Marketing Dashboard?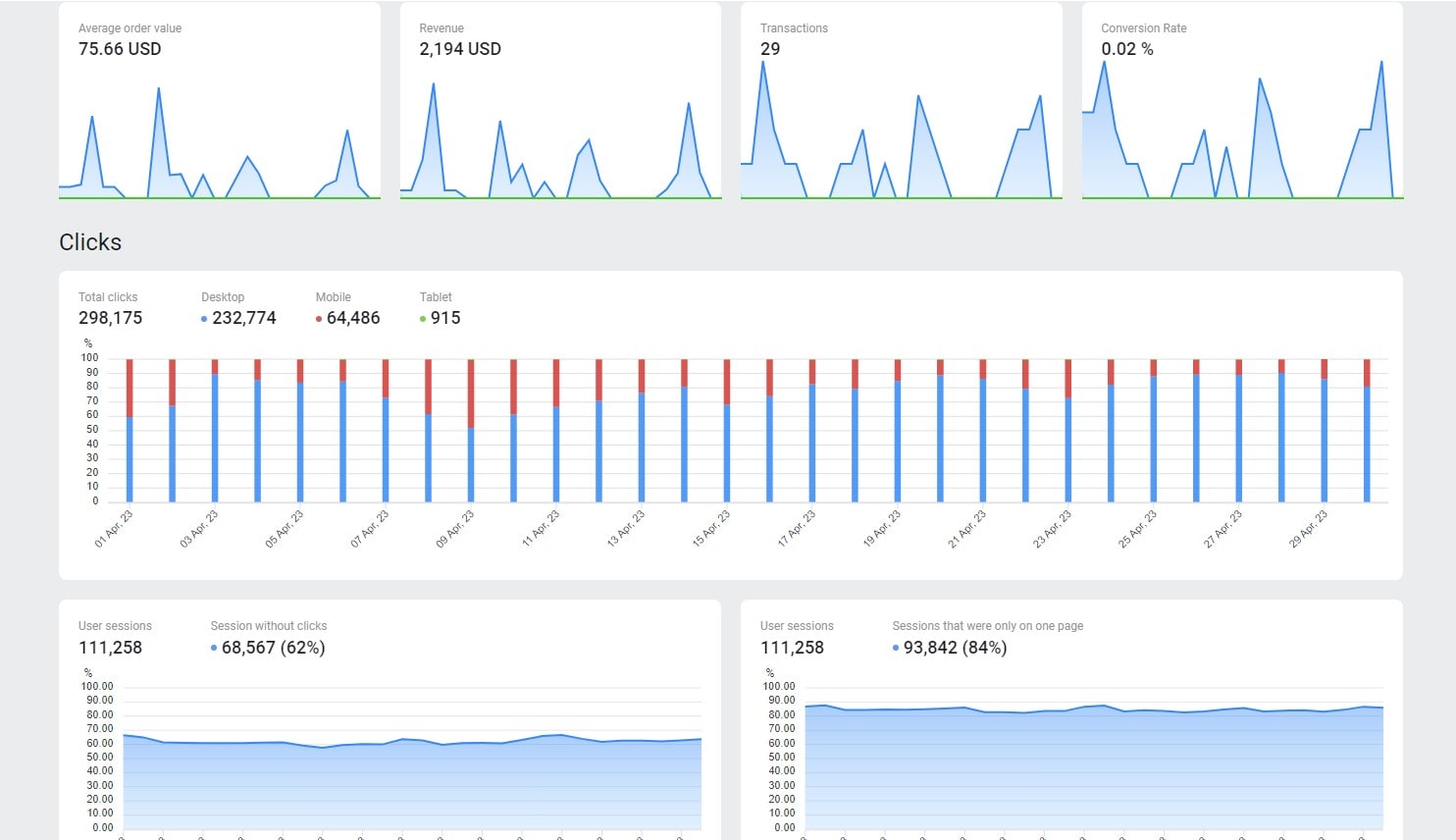 A marketing dashboard streamlines your data analysis, bringing multiple benefits to your marketing endeavors. First, it's a real-time window into the heart of your campaigns, making sense of complex data and bringing clarity to your decision-making.
Drives strategic decisions by highlighting successful strategies and those that need tweaking.
Saves precious time with automated data gathering and analytics.
Enhances team collaboration by providing a shared, clear view of marketing goals and progress.
An independent bookstore could use a marketing dashboard to analyze customer purchases and online engagement. This real-time data may reveal a surge in demand for a certain genre or author. The bookstore can adjust its marketing strategy, spotlighting popular books in online ads and in-store displays. So, the dashboard becomes a direct line to your audience, allowing you to react to their preferences.
List Of The Best 15 Marketing Analytics Dashboards
Diving into the "15 Top Marketing Analytics Dashboards in 2023" is like embarking on a treasure hunt; each dashboard is a gem packed with unique capabilities. With every platform, you will uncover a fresh way to translate your marketing analytics into action. This list is your roadmap to navigating the landscape of data-driven marketing, leading you toward the dashboard that fits your needs like a glove.
Plerdy: Comprehensive Analytics Marketing Dashboard

Plerdy is a robust tool that integrates marketing, dashboard, and analytics functionalities, providing a 360-degree view of your digital efforts. In addition, it offers a range of features designed to enhance and refine your online presence.
Conducts heatmap analysis, allowing you to track user behavior on your website.
Offers SEO checks to ensure your website is optimized for search engines.
Provides conversion funnel analytics to understand and improve customer journeys.
Take, for instance, a boutique fitness studio shifting to online classes. With Plerdy, they can analyze website engagement, pinpointing which classes get the most clicks. Simultaneously, Plerdy's SEO check could reveal opportunities for website optimization, enhancing visibility in search results. Lastly, conversion funnel analytics could help streamline sign-up, driving customer conversions. Thus, Plerdy acts as a comprehensive analytics dashboard toolkit, arming businesses with valuable insights for sustained growth in the digital landscape.
HubSpot: Inbound Marketing Dashboard for Analytics

HubSpot is a powerhouse in the marketing realm, offering an intuitive dashboard that centralizes analytics, facilitating effective campaign management. It's your one-stop shop for marketing needs, driving growth and empowering businesses.
Facilitates customer relationship management (CRM), nurturing leads into loyal customers.
Automates marketing tasks, freeing up time for strategic planning.
Offers content management system (CMS) to create engaging, SEO-friendly content.
Imagine a fledgling SaaS startup striving to make its mark. With HubSpot, they can manage customer interactions, track potential leads and personalize outreach. The automation feature can handle repetitive tasks, allowing the team to focus on creative marketing strategies. Furthermore, the CMS could aid in crafting compelling blog posts, boosting website traffic and brand visibility. HubSpot, thus, serves as the engine room of marketing activities, equipping businesses with analytics dashboard tools to carve a distinct space in the crowded digital marketplace.
Tableau: Advanced Dashboard Analytics for Marketing

Tableau is a leader in data visualization, providing an interactive dashboard that simplifies the interpretation of complex marketing analytics. It's the ultimate data storyteller, transforming numbers into actionable insights.
Creates visually appealing, easy-to-understand graphs and charts.
Connects to a multitude of data sources for comprehensive analysis.
Offers real-time updates, keeping pace with dynamic marketing landscapes.
Consider a green energy startup trying to understand its customer base. Using Tableau, they could visualize demographic data, highlighting regions with the most engagement. Data connections could pull in social media stats, correlating online activity with sales trends. Real-time updates would ensure they stay on top of any sudden shifts in the market – say, a surge in interest following a successful PR campaign. Tableau, therefore, acts as a data interpreter, translating intricate analytics into an understandable narrative that informs strategic marketing decisions.
Databox: Marketing Analytics in a Unified Dashboard

Databox is a potent tool in the field of marketing, delivering a versatile dashboard that amalgamates analytics from various platforms. It's your data command center, collating and presenting information in a manner that's easy to understand and act upon.
Easily integrates with multiple data sources and other dashboards.
Offers customizability, enabling users to design dashboards that suit their needs.
Provides automated reporting, enhancing efficiency and accuracy.
Suppose a digital marketing agency wants to track client performance across multiple channels. With Databox, they can pull in data from social media, Google Ads, email marketing, and more, all on one dashboard. Customization would allow them to highlight the most important metrics for each client, while automated reporting could save hours of manual compilation each month. Databox is not just a tool—it's a reliable team member that streamlines data management, supporting marketers in their pursuit of excellence.
Klipfolio: Real-time Marketing Analytics Dashboard

Klipfolio is a powerful tool combining dashboard, marketing, and analytics cohesively and efficiently. It's a data maestro, orchestrating a symphony of insights that drive informed marketing decisions.
Allows real-time data monitoring, staying attuned to the pulse of your campaigns.
Offers pre-built templates or custom klips for personalized dashboards.
Integrates with various data sources, offering a holistic view of your marketing efforts.
Imagine a travel agency juggling various marketing campaigns—from social media promotions to email newsletters. With Klipfolio, they can monitor performance in real time, adjusting their strategy as necessary. The custom klips enable them to focus on key metrics, such as booking rates or customer engagement. By integrating various data sources, Klipfolio paints a full picture of its marketing landscape. Klipfolio is like a compass in the vast sea of marketing data, guiding businesses toward their goals precisely and easily.
Sisense: Scalable Analytics Dashboard for Marketing

Sisense is a trailblazer in business intelligence, offering a dynamic dashboard that transforms marketing analytics into a digestible format. It's akin to a data translator, making sense of complex statistics to guide your marketing strategy.
Supports data from numerous sources, offering a comprehensive view.
Provides interactive dashboards, making data exploration engaging.
Empowers users with AI-driven insights to drive data-backed decisions.
Consider a gourmet coffee chain seeking to boost its brand presence. With Sisense, they could blend data from in-store sales, online orders, and social media engagement all on one dashboard. Interactive exploration allows them to delve into specifics—perhaps finding a correlation between Instagram posts and online sales surges. AI-driven insights could predict future trends, such as the growing popularity of a particular blend. By turning dense analytics into a clear narrative, Sisense empowers businesses to brew up successful marketing campaigns grounded in data.
Brandwatch: Social Media Marketing Analytics Dashboard

Brandwatch, an all-in-one marketing dashboard suite for managing your social media channels, is the go-to solution for thousands of the world's most prominent brands. With the ability to adapt quickly to customer needs, this social suite empowers businesses to stay ahead in today's fast-paced world. Key features of Brandwatch include:
Monitoring and engaging with customers across various social media platforms
Collaborating on data-driven content for effective campaign management
Protecting your brand from emerging threats with real-time alerts
Streamlining community management and customer support for all channels
Harnessing the power dashboard of Brandwatch's industry-leading AI, you can uncover new trends and make smarter decisions, driving better audience engagement and boosting your ROI. Trusted by top brands like Virgin Holidays and BBC, Brandwatch offers a tailored solution to fit your job role, industry, or use case. So don't just take their word for it – explore the success stories and see how Brandwatch can revolutionize your social media strategy.
Looker Studio (GoogleDataStudio): Customizable Marketing Analytics Dashboard

Elevate your marketing game with Looker Studio (GoogleDataStudio), an innovative analytics dashboard software solution that transforms raw data into actionable insights. Make data-driven decisions with interactive dashboards and automated reports crafted to meet your business intelligence needs. Here's how Looker Studio stands out:
One-stop Data Hub: Seamlessly import and visualize data from various sources, including spreadsheets, Google Analytics, Google Ads, and BigQuery. Stay up-to-date with multiple projects and data sources in one easy interface.
Transform Advertising Performance: Turn your data into comprehensive reports and dashboards, monitoring essential business metrics such as ad spend, site traffic, and search rankings.
Share Impactful Stories: Craft and share data visualizations that convert numbers into engaging charts and graphs, empowering you to understand your ROI from business initiatives and digital advertising spending.
Empower Your Teams: Boost productivity by sharing real-time marketing and business data with your team, fostering better cross-functional collaboration.
With Looker Studio, you'll optimize your marketing strategies and enhance teamwork for better data-driven results. Unlock the potential of your data and make smarter business decisions with Looker Studio (GoogleDataStudio).
PowerBI: Intelligent Marketing Analytics Dashboard

PowerBI, a cutting-edge dashboard analytics platform that transforms raw data into meaningful insights, can revolutionize your marketing approach. Empower your organization with up-to-the-minute data for confident decision-making at every level. Key features include:
Single source of truth
Powerful insights
End-to-end BI platform
PowerBI offers self-service analytics at an enterprise scale, reducing cost, complexity, and security risks associated with multiple marketing dashboard solutions. With hundreds of data visualizations, built-in AI capabilities, seamless Excel integration, and custom data connectors, finding and sharing meaningful insights is easier than ever.
PowerBI's industry-leading security features, such as sensitivity labeling, end-to-end encryption, and real-time access monitoring, help protect your analytics data. As a Leader in the April 2023 Gartner® Magic Quadrant™ for Analytics and Business Intelligence Platforms, Microsoft's PowerBI is the go-to choice for transforming data into immediate impact. Unleash the power of your data and propel your business forward with PowerBI.
ZohoAnalytics: Data-Driven Marketing Dashboard Analytics

Zoho Analytics is a top-tier marketing software with an intuitive dashboard and robust analytics capabilities, empowering businesses to make data-driven decisions confidently. Zoho Analytics paves the way for smarter marketing strategies and unparalleled growth by streamlining the data collection and analysis process.
Experience the transformative power of the Zoho Analytics dashboard through its feature-rich offerings:
Seamless data integration from diverse sources
Stunning visualizations to breathe life into your data
Tailored reporting options for targeted insights
Collaborative analytics dashboard tools that foster teamwork and efficiency
As a prime example of modern data analytics, Zoho Analytics is the go-to dashboard solution for businesses seeking to harness the full potential of their marketing data. Leave no stone unturned as you uncover hidden gems of insight and elevate your marketing game. With Zoho Analytics in your dashboard toolkit, you're destined to make waves in your industry and soar to new heights of success.
Cyfe: All-in-One Marketing Analytics Dashboard

Cyfe is cutting-edge marketing software that consolidates your data onto a single dashboard, offering a birds-eye view of all your analytics in one place. Cyfe makes monitoring and managing your marketing performance a breeze by eliminating the need to juggle multiple dashboard platforms.
Unleash the full potential of Cyfe with its impressive array of features:
Pre-built widgets for popular data sources
Customizable visualizations for personalized insights
Real-time data updates for quick decision-making
Secure sharing options to keep your team in the loop
Cyfe helps businesses make data-driven decisions and optimize their strategy, a shining example of marketing analytics dashboard excellence. So say goodbye to blind spots and hello to crystal-clear visibility into your marketing efforts. With Cyfe by your side, you'll have all the analytics dashboard tools you need to navigate the ever-evolving digital marketing landscape and steer your business toward success.
Grow.com: Business-centric Marketing Analytics Dashboard

With a user-friendly dashboard, this powerful tool simplifies analytics, enabling you to fine-tune your marketing strategies for maximum impact.
Experience the Grow.com advantage through its remarkable features:
Seamless integration with popular data sources
Drag-and-drop interface for easy customization
Advanced filters and calculations for in-depth analysis
Shareable reports to keep stakeholders informed
As a good marketing analytics platform, Grow.com paves the way for smarter decision-making and optimized results. No longer will you be in the dark about your marketing performance—Grow.com sheds light on every aspect, empowering you to chart a course to success. The time has come to leave the guesswork behind and harness the power of data-driven marketing with Grow.com—your ticket to unlocking your business's full potential.
DOMO: Interactive Marketing Dashboard for Analytics

Transform your business with DOMO's Data Experience dashboard platform, a powerful solution designed to help you maximize your data's impact. Unleash your team's potential with intuitive dashboards and analytics that drive insightful decision-making.
Key features include:
Business Apps: Build low-code and pro-code applications for streamlined decision-making
Self-serve Reporting: Enable easy access to business insights through customizable reports
Interactive Dashboards: Craft engaging data stories with real-time, interactive dashboards
Embedded Analytics: Seamlessly integrate data insights into your existing systems
Trusted by industry leaders, such as Amber McMillan, Senior Vice President of Fitness and Weight Loss, who praises DOMO's ability to facilitate real-time data analysis and rapid change implementation.
Experience the DOMO difference for yourself and transform your organization's approach to data management and analytics approach.
Geckoboard: Live Marketing Analytics Dashboard

Geckoboard is a trailblazing marketing analytics software empowering businesses to navigate the data-driven landscape easily. Its intuitive dashboard offers a crystal-clear view of your marketing performance, helping you keep your finger on the pulse and make informed decisions.
Here's a snapshot of the standout features Geckoboard brings to the table:
Visually stunning, real-time data visualization
Seamless integrations with popular data sources
Customizable KPI tracking for laser-focused insights
Streamlined sharing options to enhance collaboration
With Geckoboard, you can tap into a treasure trove of data, turning raw numbers into actionable insights. So, dive headfirst into data analytics with Geckoboard, and watch your marketing strategies soar to new heights.
TapClicks: Integrated Marketing Analytics Dashboard

Elevate your marketing game with TapClicks—a cutting-edge dashboard software streamlining your data, analytics, and reporting in one comprehensive dashboard. Trusted by renowned agencies, media companies, and brands, TapClicks is the go-to solution for professionals seeking efficiency and insights.
Key features include:
Big data handling for seamless connecting and exporting
In-depth analytics and insights for informed decision-making
Customizable reports and dashboards that impress clients
Workflow and project management to keep your team on track
TapClicks' extensive range of connectors lets you access all your essential data in one place, offering endless customization options. Its automation capabilities save you time and effort, allowing you to focus on creating smarter marketing strategies that drive results.
Clients rave about the improved efficiency and effectiveness TapClicks brings to their marketing operations. Top professionals like Bill Macaitis, previous CMO & CRO of Slack, Zendesk, and Salesforce, call it a "must-have" for marketers in today's fast-paced digital landscape.
Bottom Line
As we wrap up our review of the "15 Marketing Analytics Dashboards", it's evident that the right dashboard can revolutionize your marketing analytics. From Improvado's versatility to DashThis's user-friendly interface, every platform offers something different to cater to varying business needs. It's not about spotting the best per se, but rather finding the one that aligns with your company's objectives.
Here are some key takeaways:
Each analytics dashboard platform offers different types and versions of data extraction, whether you're looking at web sessions, PPC, or e-commerce metrics.
The pricing varies, making it crucial to compare and contrast to find the ideal cost-to-value ratio.
Some platforms, like Plerdy, offer a free trial, allowing you to test the waters before subscribing.
The dashboards also help analyze trends, visitor behavior, UTM parameters, and more.
Before we close, let's talk about Plerdy, one of the high scorers in our review. Its powerful analytics tools and ability to extract quality insights make it a worthy contender. If you want to revamp your marketing analytics, start a free trial with Plerdy today!
In this fast-paced digital age, analytics dashboards are more than just tools – they are essential partners in achieving marketing success. So, sign up, test, and start working with the one that best meets your needs.