Today, the pharmaceutical business is popular for its significant influence on the world's healthcare condition. The COVID-19 pandemic proved that the essential products are medications and specific equipment to prevent the development of infection. As a result, Pfizer, AstraZeneca, Sinovac, and the other commercial brands implemented all their resources into pharmacy marketing to impact the fighting coronavirus globally. As a result, society's attention to such a niche increased, which led to more than 50% growth in the product's turnover.
When speaking about opening a pharmacy, the importance of the industry made all the brands choose innovative promotion strategies. Pharmacy marketing includes various omnichannel processes that require selecting the correct method to popularize the product. Therefore, the obligatory features of pharmacy marketing are the following:
Informativeness. When speaking about health, people always try to choose the best medications for treatment, so they'll require as much data about it as possible.
Novelty. The information about the brand is better perceived if it cooperates with high-tech companies with modern manufacturing technologies for medication.
Reliability. The clients buy only from high-trusted brands that provide the best solution for their health inconveniences.
There are various characteristics that each marketing campaign in pharmacy should include because the healthcare industry's success depends on the customer's feedback. Therefore, in pharmacy marketing, it's necessary to minimize discontent, and the services should always provide a positive impression to the patients. Therefore, let's discover the required features of efficient offline and digital marketing for pharmacies and determine the best agencies for promotion in 2022.
13 Ideas for Marketing for Pharmacy
Here, you can look through what creative ideas for pharmaceutical marketing are necessary to implement into independent pharmacy marketing to make it suit modern clients' inquiries. The tips will help provide a diverse strategy by reaching customers through various channels.
Pharmacy Marketing Idea #1. Digitize Your Direct Communication with Patients
The time of discovering the pharmacy product's range by phone calls and visiting the stores had passed – patients need something that provides what they want with several clicks. The best marketing solution is to create an application that allows:
checking the price and availability of the medications in the specific store (choosing the one with the suitable location);
getting consulted about the indications and contradictions of the drugs, determining the best for your disease;
pre-ordering medications with possibilities for further pickup in the nearest store or home delivery.
It is the primary aspect of digital marketing in the pharmaceutical industry because the cooperation should be maximum comfortable (the patient's condition may make their visit to the store impossible).
Pharmacy Marketing Idea #2. Drive Conversions through a Mailshot
It's also essential to keep offline communication with patients. Sending letters by mail is a perfect strategy for reaching the targeted audience in the pharmacy and speaking about your brand through a short advertising text.
In marketing for pharmacy, it's better to write to the patients treated or consulted in hospitals or private clinics to offer them something for their specific case. Besides information about the products, in marketing for pharmacists, it's also necessary to generally represent the company in a few sentences. Therefore, the design of a letter is also important.
Pharmacy Marketing Idea #3. Attend Local Events and Networks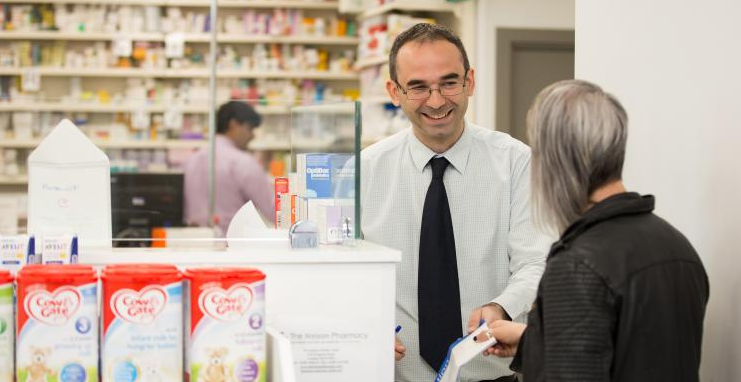 People become interested when visiting a local event when they know about the brand. So, in pharmacy marketing, it will help to speak about the pharmacy at thematic conferences, masterclasses, meetings, etc.
Pharmacy Marketing Idea #4. Promote Your Pharmacy Through Google My Business
It's an important element of SEO that gives the clients detailed information about your brand and pharmacy promotions. Marketers should post optimized content with targeted keywords and logical structure to perfectly enter the digital pharmacy market. For example, my Business account allows adding the postal address of the pharmacy to Google maps.
Pharmacy Marketing Idea #5. Use Social Media to Advertise Your Pharmacy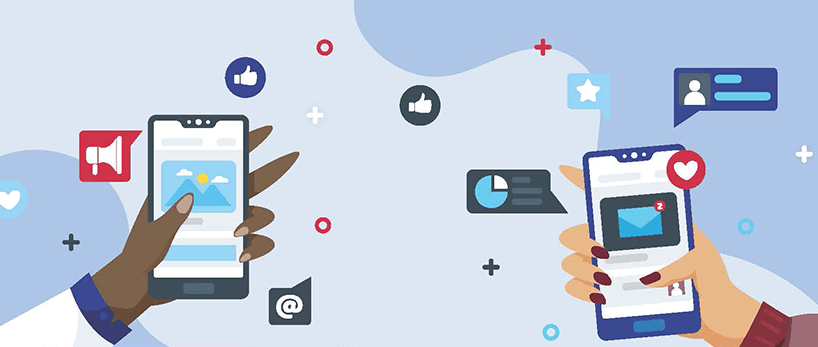 People spend a lot of time each day reviewing content on Instagram, Twitter, Facebook, etc. That's why, in pharmacy marketing, it's necessary to reach patients by implementing the following innovative ideas in pharmaceutical marketing:
Post fresh content on medical topics, most regular healthcare flaws, healthy lifestyle tips, etc.
Update the content when new information about the specific topic appears.
Emphasize providing educational and non-advertising content.
Social media are essential for each modern digital marketing for pharmacies due to the apparent results after a short-term performance.
Pharmacy Marketing Idea #6. Provide Free Health Screenings
Expressing worry about the client's health by providing a free examination or specific disease screening (AIDS, COVID-19, diabetes mellitus, etc.) is a good marketing trick for pharmacy. The private clinics or other partners can provide the equipment. It's necessary to remember the antiseptic and aseptic rules if providing blood sampling or contacting biological fluids.
Pharmacy Marketing Idea #7. Make the Most of Customer Referrals
The recommendations are efficient for pharmacy marketing and can significantly expand the customer base. The existing clients attract the new ones by giving them a brochure where they can fill in their personal information. Then, when showing the card to the pharmacist, the client gets consulted about the pros and cons of the pharmacy.
Pharmacy Marketing Idea #8. Take Special Orders
Some drugs are hard-to-get, so this marketing ploy will help to create a specific list noting such medications. Then, if the patients provide a proper receipt and confirm the drug's legal use, the pharmacy may sell the rarely-met product with a specific pre-order.
Pharmacy Marketing Idea #9. Advertising to Target Audience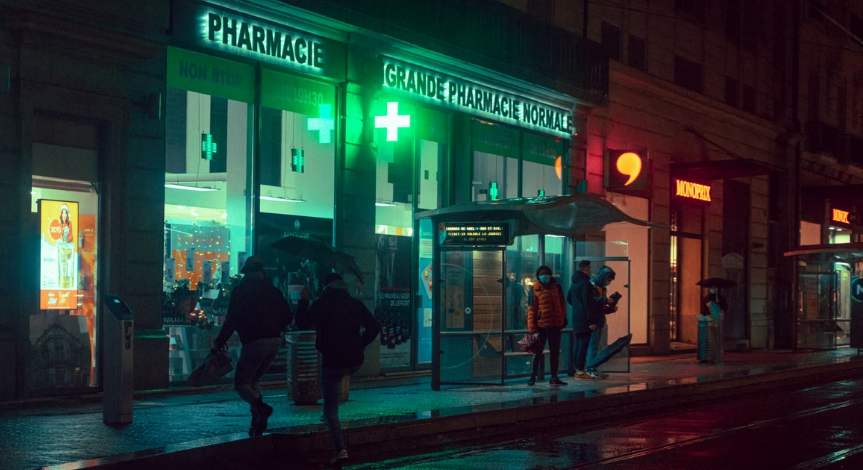 In such an industry as pharmacy, the target clients are the patients of hospitals, clinics, nursing homes, etc. Therefore, in marketing for pharmacies, it's better to cooperate with the physicians of different departments, who may speak about the special offers of the pharmacy and consider it the best for getting drugs for treatment.
Pharmacy Marketing Idea #10. Public Relations and Publicity
Marketing for the pharmacy industry has the advantage of providing seasonal promotion campaigns (the increased incidence of allergies or flu) or during medical events or conferences. However, it's necessary to always be in the field of view of potential clients and attract them by constantly reminding them about your services.
Pharmacy Marketing Idea #11. Send Your Patients Email Newsletters
Email newsletters work with your database. Clients who have already cooperated with you receive up-to-date letters about promotions, news, and special offers from your company. For each of your buyers to become interested, the database is segmented according to the personal data that they leave.
Sending personalized email messages is important everywhere, and in pharmacy email marketing, personalization is essential. This is the key to success since here personalization is the basis for building trust with subscribers. It doesn't matter if we are talking about doctors as the decision makers to recommend this or that drug or about the patients themselves, who have to make a choice. Personalization allows you to show that you can trust the company and the product and that it will help solve the problems of a particular patient or doctor.
Pharmacy Marketing Idea #12. Encourage your Patients to Leave Positive Reviews on Google
Ensure your clients post favorable reviews on Google and other social media platforms. User-generated content, or UGC, is what this is, and it's MASSIVE. You should employ user-generated content (UGC) as a tool for business expansion and marketing. UGC is used to describe any reference of your company that occurs outside of your own marketing initiatives. Do you need more suggestions for promoting independent pharmacies? As a business owner, you are responsible for spreading this UGC as widely as possible.
Pharmacy Marketing Idea #13. Connect with People through Virtual Events
Pharmacy advertising encompasses more than simply social media and search engines. Virtual events allow for a great deal of customization and offer a low-cost option to interact with and grow your audience. Consider using any of these suggestions to make the most of virtual events:
Participate in a virtual industry conference to network with others in the pharmaceutical sector.
Create a simple at-home fitness program and teach it in an online health class.
Host a webinar on a topic or therapy you know people are interested in learning about.
Having trouble deciding what to include in your event? Ask! Post an interactive poll asking what your followers want to see on your social media platforms.
Top 5 Pharmacy Marketing Companies
Clutch provided information about the best companies aiming for the best promotion for modern pharmacies. Each uses various pharmacy advertising and marketing approaches and has a great experience in the niche.

It's a science-focused agency located in San Diego, California. It aims at solving the critical problems of modern medicine. ​​Carine Canale-Theakston, the company's CEO, created a team of experienced scientists, artists, and analysts that provide the brand's positioning and message development, media pitching and training, IPO communications, etc. The clients are popular medical companies in pharmacy, such as Halozyme, MEI Pharma, Silverback Therapeutics, Imago BioSciences, and Synthekine.
Their team understood the key points of my project and provided the best result, – Karen Louis, Owner of a Pharmacy.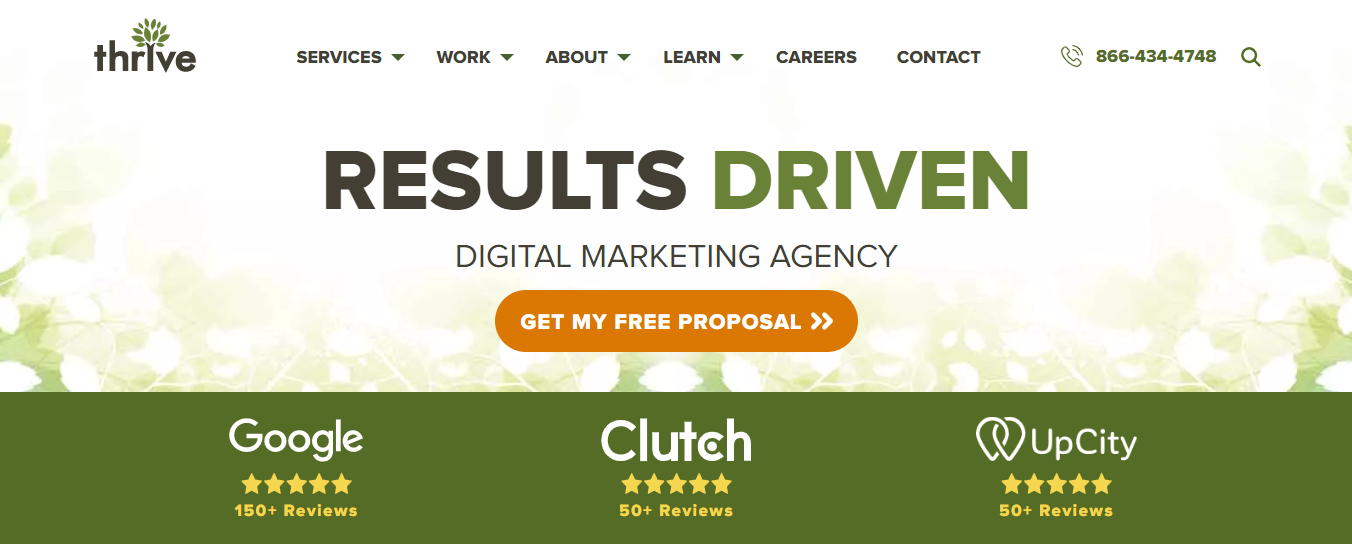 The company was created by Matt Bowman in 2005 and is based in Dallas, Texas. Its workers specialize in online reputation management, web design and development, SEO optimization, and PPC advertising for marketing for pharmacies. Private wound treatment clinics, oncology treatment centers, and big and small pharmacy businesses are the clients of Thrive.
My online presence significantly grew after working with Matt and his team, – William Miller, Dentist.
Working with Thrive is a great pleasure, – Christine Hockin-Boyd, Executive Director of Community Lifeline Center.

Elena Rivera-Cheek created the company in 2011 in White Plains, NY. The primary approaches are video marketing and social media end-to-end promotion for sales and marketing in the pharmaceutical industry. The client list includes high-trusted organizations such as Northwell Health, Stephen Gould, Icon, Maimonides Medical Center, Omni, and others.
It's a great pleasure to work with such a top vendor, – Stephen D. Abatiello, Director of Web & Digital Marketing at Maimonides Medical Center.
Their team is the best and always knows what to offer to the customers, – Joe Bitterman, Supply Chain Planning at Janssen.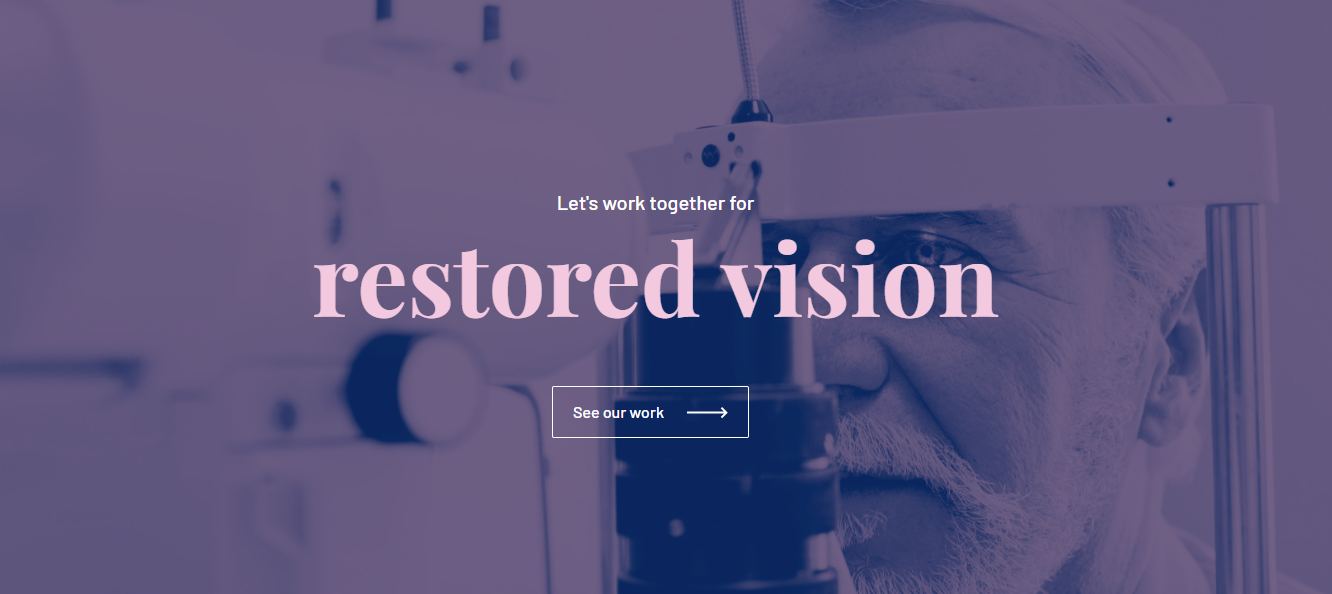 Ross Toohey is the indispensable CEO and leader of 2E. The main office is located in Evansville, Indiana. The company specializes in strategy planning, lifecycle management, HCP + patient + consumer engagement, and works with famous companies such as Amgen, Genentech, Sunovion, Sanofi, Intercept, etc.
They quickly determined a proper strategy for my business, – Bill Sterling, Owner of a Pharmacy.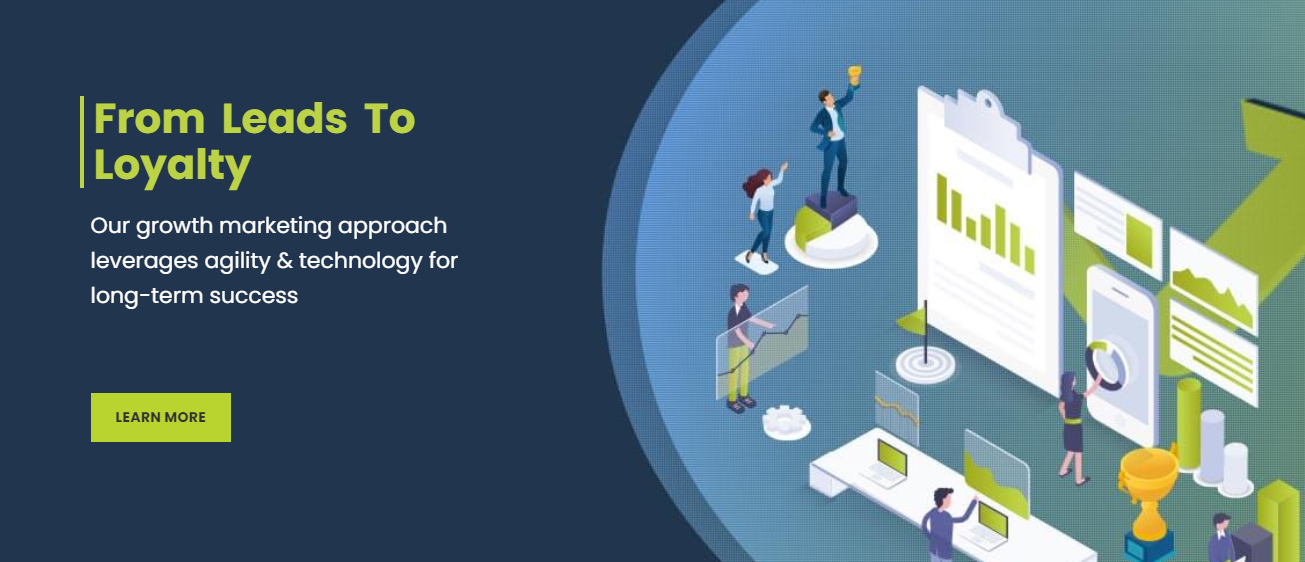 Vikram Kotnis founded the agency for marketing for pharmacy in Pune, India. Amura provides media planning and analytics, digital transformation, and eCommerce solutions for popular brands such as StayHappi, Alder Biochem, Cipla Health, Glenmark, Ayuvi, etc.
They have impressive abilities and solutions, – Pragya Patra, Brand Marketing Head at Infiiloom India Private Limited.
Their workflow and communication are great, – Diana Huaji, Marketing Manager at Pharmaceutical Business.
To Sum Up Ideas for Marketing for Pharmacy
Overall, marketing for pharmacies is essential due to the consistently growing importance of healthcare products. People search for the best solutions for their health. That's why it's necessary to perfectly represent the pharmacy and show it as the best solution for the patient's requirements.