Setting and reaching marketing goals is what leads you to marketing success. Any big marketing plan is based on an array of strategic goals. These goals point out the direction of further business development so that each team member knows where you are moving, what you are expecting to reach at the end of a certain project, and what specifically you are expecting from each of them. Yes, you may have a certain vision of the outcome. But you'll struggle with reaching it unless you develop a straightforward plan unless you define clear marketing goals by reaching which, you'll succeed.
What is a Marketing Goal?
Marketing goals may be defined as objectives the company aims to achieve that indicate certain milestones of its general marketing strategy leading to business prosperity. They are an integral part of a marketing plan enabling marketers to focus their effort on more meaningful aspects while putting aside all the rest. Marketing goals should be formulated according to the SMART system to achieve the desired result: specific, measurable, achievable, relevant, and time-bound.
Why is it Important to Set Marketing Goals?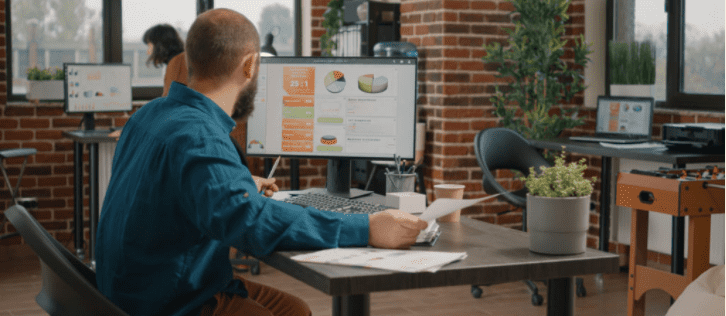 Imagine you don't have any clear marketing goals defined. Daily, your business is doing some actions that lead nowhere as you don't know what you expect to get. Still, you are floating on the market but fail to make any progress and broaden your horizons. You won't estimate the efficiency of those separate actions unless you have a clear vision of the desired result they all aim to achieve. Thanks to the Event and Goal Tracking tool from Plerdy, you can set peculiar goals based on your unique business needs, track the corresponding user actions, analyze your site's efficiency, and optimize your conversion funnel.
The difference between Marketing Goals and Business Goals
Some people mistakenly regard marketing and business goals as the same notion. And though they are, or at least they should be, interrelated, these are different types of goals. It is using meeting particular marketing objectives to achieve your major business goals. Therefore, the latter is broader notions that include marketing as their integral part. In their turn, marketing goals must be clearly defined in terms of their specifics, relevance, measurability, and the time needed for their realization.
SMART Marketing Goals Examples
The SMART framework implies setting the marketing goals that are:
Specific: clearly defined and focused on one target;
Measurable: their efficiency may be measured by certain metrics;
Attainable: realistic to be achieved;
Relevant: related to a broader business goal;
Time-bound: have a deadline for the realization.
So, the SMART system clarifies what actions you will do and why, how efficient their result will be, and how long it will take to achieve it.
Example: Boost our site ranking for the keyword "marketing tool" to get into the top 5 search results in a month by optimizing its content.
CLEAR Marketing Goals Example
In today's more agile business environment, setting CLEAR goals is becoming more effective instead of SMART ones. This framework implies setting goals that are:
Collaborative: encourage employees to collaborate
Limited: have restricted scope and duration
Emotional: appeal to the employees' emotions
Appreciable: bigger goals should be divided into smaller ones that are more easily achievable
Refinable: allow for flexibility, let yourself modify your goals if new conditions require it.
Therefore, the CLEAR approach to defining goals involves employees' roles in realizing your marketing plan.
OKRs Marketing Goals Examples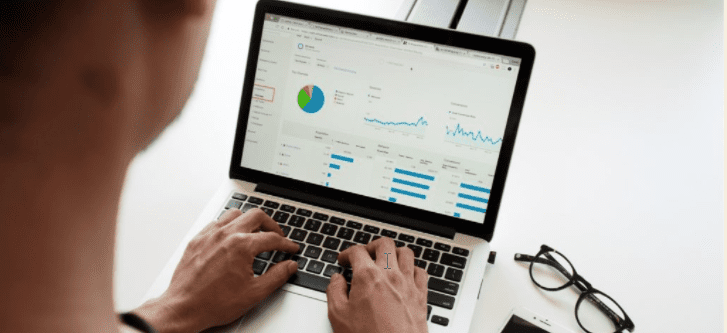 Several world-renowned brands apply the OKR system nowadays. Among them: Google, LinkedIn, Spotify, Twitter, Walmart, and many others. The OKRs abbreviation stands for "Objectives and Key Results." This is John Doerr, a successful venture capitalist, describing what aims to achieve and measure it. The formula looks like this:
I will_(Objective)_ as measured by_(Key Results)_.
The Objectives should be shortly and clearly defined, be motivating and challenging. The Key Results need to be quantitative. These are measurable indicators of your progress towards the Objective completion. Notably, each Objective is supposed to have a set of 2-5 metrics.
For example:
Objective: Increase the site's conversion rate
Key Results:
Improve the SEO to get into the top 10 search results;
Boost the number of visitors by 10% per month;
Improve conversion on landing pages by 20%.
Overall, OKRs perform a particular function that creates engagement and alignment between measurable marketing goals.
Best 7 Marketing Goals Examples
Further in the article, you'll have a chance to get acquainted with the key marketing goals any brand should set. Generally speaking, they're mostly focused on making a profit, the goal that is at the heart of most marketing strategies.
Build Brand Awareness
The logic is as simple as that: the more people know about your brand, the more potential clients you get, the more leads you receive, and the more profit you earn. So, to let more people know about your brand, you should constantly increase its awareness using search engine optimization, online advertising, and other marketing tricks.
Within the SMART framework, your marketing goals related to building brand awareness may sound like the following:
Gain 30 new followers on Instagram by the end of the month by posting engaging content daily.
Boost Brand Engagement

If a visitor doesn't like what they see on your website, they're highly likely to keep on searching for other, more engaging resources. So, unless you want to increase your bounce rate, you should always boost the content engagement you attract clients with. In this regard, you may have marketing goals similar to this one:
Prolong the average time of visitors' staying on the website to two minutes by 2023 by analyzing heatmaps and varying the content.
Rank Higher in Search Results

Higher ranks guarantee greater awareness of your brand, as the higher your website is in the search results, the more people will see it. Therefore, it is important to set marketing goals to rank better. Besides, it would be wise to focus on the keywords related to your business when setting goals. Look at the example of such a goal:
Increase ranking for 20 keywords by the end of the month.
Establish Authority in Your Industry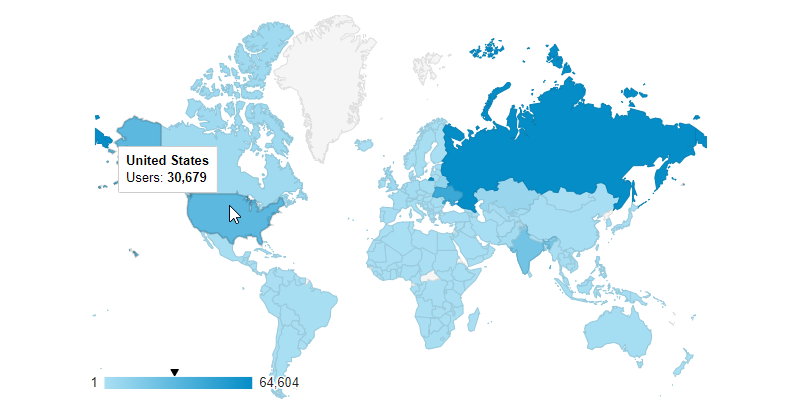 Demonstrating authority is a well-proven way to gain potential clients' trust. To ensure it via online, share the content that is useful and appeals to the needs and queries of your visitors. Once they get their needs met on your site, you'll prove yourself as a trustworthy resource, and, likely enough, they'll bring you more leads. So that to establish the online authority of your brand, set marketing goals similar to the following one:
Earn 5 post shares this week.
Generate Qualified Leads

Leads are good, and qualified leads are much better. These are people, potential customers, who are interested in your product/service and are ready to buy them. And these are the auditory you should target your marketing goals at. Look at the example below:
Generate 300 qualified leads per month by launching a targeted PPC campaign with a CTR of 3%.
Improve ROI

Increasing revenue is exactly what most marketing plans are targeted at. Therefore, improving the return on investment (ROI) is a common result to be embedded into a marketing goal. The latter may be like this:
Boost PPC ROI by 10% this quarter.
Optimize the Funnel

If you have visitors who do not convert, you're doomed… unless you optimize your funnel and make more users turn to your customers. When including funnel optimization in your marketing plan, don't forget to analyze all of its stages and set something like this:
Improve conversion rates by 10% in 2022 by boosting remarketing campaigns in the middle of the funnel prospects.
Increase Market Share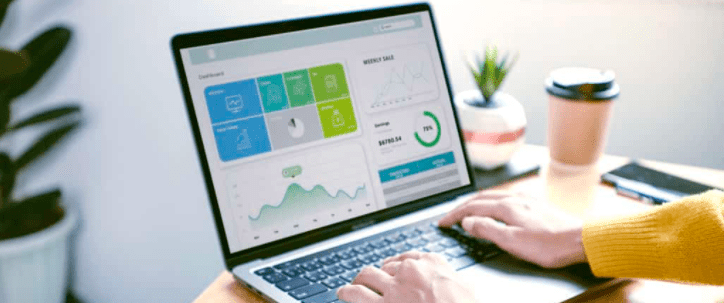 There's always competition on the market between its players. And to be competitive in such a business environment, you need to stand out by something. So, look at your competitors, define your specialty and earn a strong position on the market based on it. Marketing goals aimed at increasing market share may be like:
Boost market share by the end of the year by reducing customer churn by 15%.
Conclusions
So, again, setting marketing goals guarantees that your marketing plan has a concrete target, and it'll bring the desired result in the end. They're a significant part of your business goals. Without them, you may perform some actions, but they will not be interrelated. They will hit different minor targets but not achieve major business goals.
This article has explained and exemplified common marketing goals and different approaches to setting them. All in all, any marketing goal is supposed to be smartly formulated to bring key results to your brand. So, be SMART, be CLEAR, and mind OKRs!
​