Mobile optimization practices implement changes in the content and design of a website to adapt it to mobile devices.
Mobile website optimization includes adjusting the interface to provide a smooth user experience to people visiting it from mobile devices. But it's not enough to make pages convenient for full-fledged mobile optimization. Responsive design settings in the CSS stylesheet must include the following changes:
Prescribe CSS Media Queries – standard resolutions, CSS breakpoints for scaling the site according to screen sizes.
Adjust font settings.
Show only videos compatible with mobile devices.
Eliminate unnecessary and large images that overlap the mobile screen or take a long time to load.
Using Google tools, you can analyze how your site is adapted for mobile devices. Start mobile optimization with Mobile-Friendly Test and PageSpeed Insights. You should also apply Plerdy tools for in-depth mobile website optimization. In particular, you can use heatmaps to check how users browse your mobile version and what problems they face to eliminate them. You will see where people click to analyze their behavioral practices. Plerdy also supports session recordings that allow you to capture mobile user sessions and view them as videos.
Every year, optimization practices for mobile devices become more sophisticated. New mobile optimization trends emerge. Read about the main changes in 2022 below.
10 Mobile Optimization Trends 2022
What are the top practices and trends for mobile optimization in 2022? We did a little analysis.
Trend #1. Mobile Optimization by Video Content

Video optimization for mobile viewing is one of the leading 2022 trends. As more users switch to mobile devices, you must ensure they can watch any content without obstacles. When videos are optimized for mobile, it boosts engagement, benefits SEO, and drives more mobile traffic.
Here're some techniques to use:
Prefer custom CSS and HTML5 technology over Flash
Choose an optimum length and short informative videos
Put mobile video content on mute
Create engaging thumbnails
Optimize for accessibility
Trend #2. Mobile Optimization by Native Advertising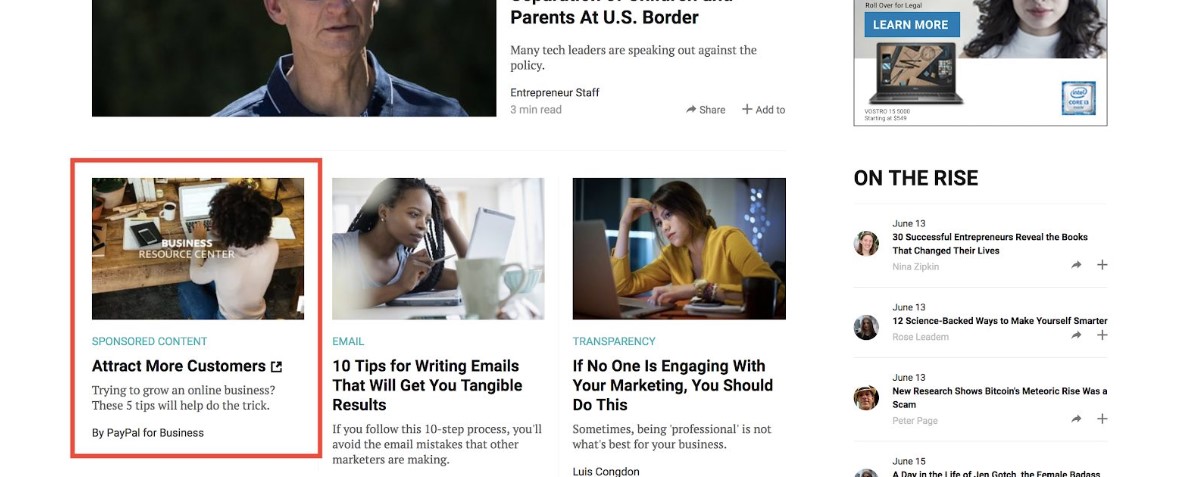 Native ads Trend, also called sponsored content, generally ensure a smooth customer experience. Yet you can make them even better through optimization for mobile. Google shares some best practices on how to create native ads for mobile devices. For example, you can add a compelling headline to grab users' attention, include a CTA and highlight what makes your company unique in the text. Since mobile users are more easily distracted, you must be concise and convincing. You may also rotate multiple ad variations to test the ads and show better-performing ones by default.
Trend #3. Mobile Optimization by Omnichannel Marketing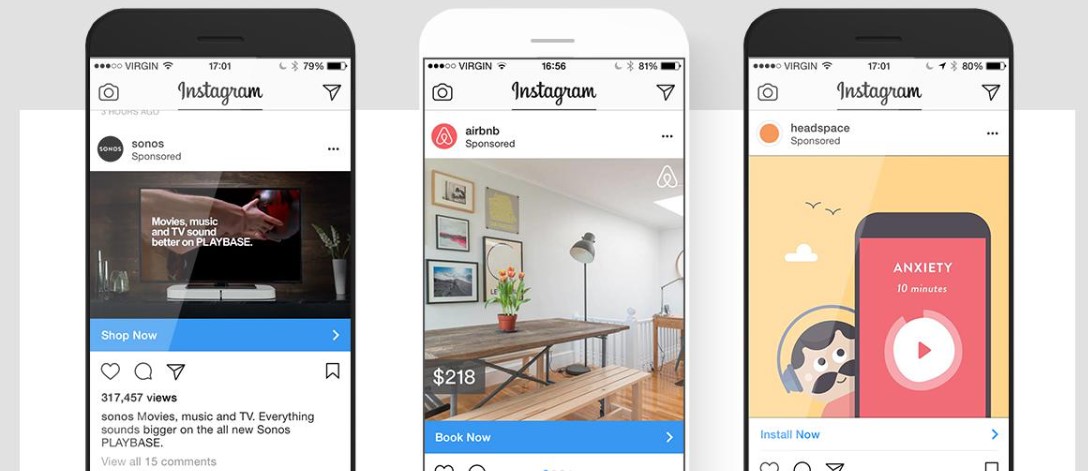 In 2022 and beyond, companies will shift from multichannel to omnichannel marketing. Omnichannel involves automated customization of marketing content depending on the customer journey. For example, when a user visits your landing page on a desktop device and then goes to Instagram, you must follow them with ads. And since many people browse websites and social media on mobile, effective omnichannel marketing requires optimization for mobile devices. Ads, blog posts, videos, and other marketing content become tailored to mobile users.
Trend #4. Mobile Optimization by location-targeted ads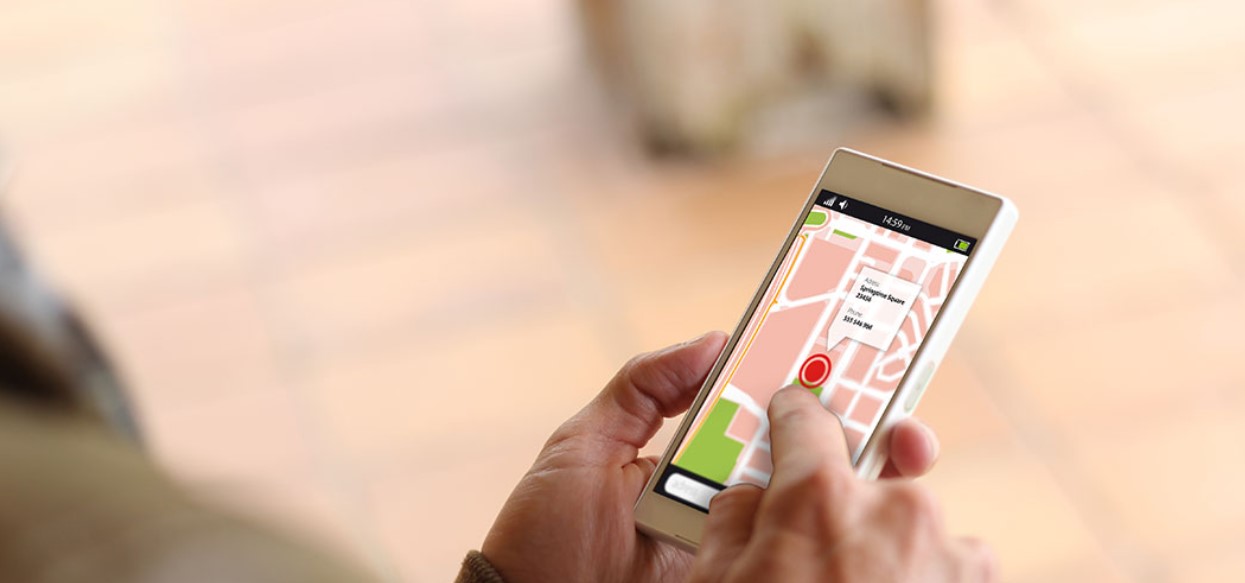 Since location-based targeting doubles the performance of mobile ads, more companies will use it in 2022. This approach means that mobile users see relevant ads based on their location. The software automatically tracks the person and triggers ads when they enter a specific area. For example, you can advertise your store when someone approaches the shopping mall where it's located. Mobile ad optimization based on location makes ad content more personalized and increases conversions.
Trend #5. Mobile Optimization by Thumb Zone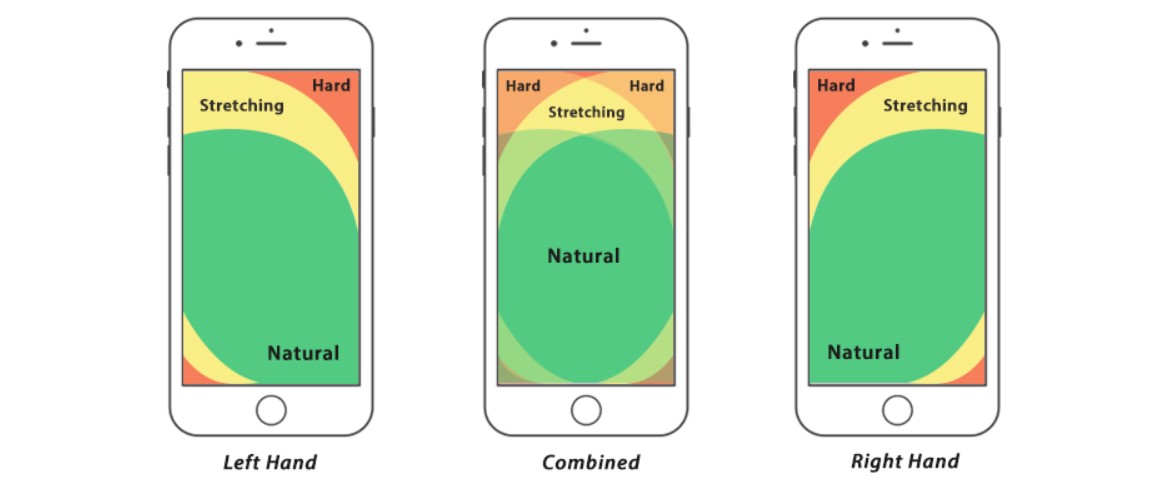 All essential interface elements should be within reach of the thumb. This ensures maximum convenience when the user interacts with the site. And since the size of the screen, like the size of the finger, is different for everyone, the goal of improvement is to find the best option for the arrangement of elements. They must be equally accessible in all situations.
In his article, Jeremy Mays, founder of Transmit Marketing, writes that the thumb area is one of the most important among all the essential interface elements to consider in mobile optimization.
It's easier to consider the thumb zone in application development – it's more complicated with sites. This is the multi-level structure of sites – most have a drop-down menu. The button to open it should be placed within reach – as a rule, it is closer to the upper left corner. Then the drop-down part will be in the accessible access zone.
Trend #6. Mobile Optimization by Intelligent Chatbots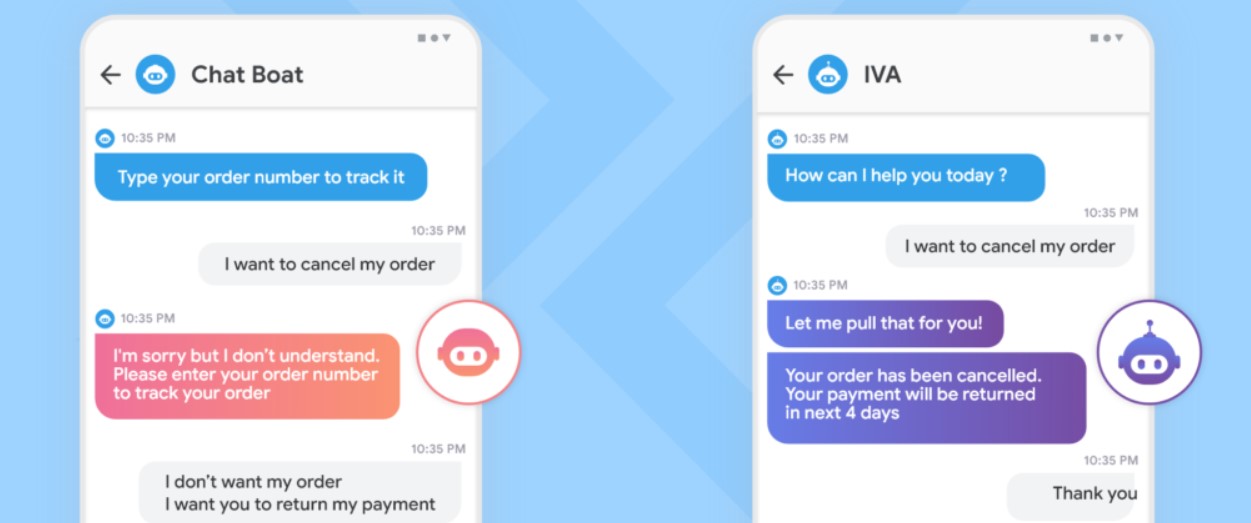 Chatbots with artificial intelligence have an advantage over conventional boats, whose work is based on patterns and transparent rules. With the help of unique settings, they can understand open customer requests, explore new features and adapt to the current situation.
In addition, with the help of NLP and machine learning, each new generation of chatbots is more advanced and better able to communicate with users. "Smart" chatbots use more complex algorithms to help understand the essence of requests. For example, they can know that a grammatical error has been made in a word, not connect a person to solve this problem.
In an article by PV Kannan, author of the book Age of Intent and CEO of the company [24]7.ai, speaking about the importance of implementing such chatbots, he notes: "They improve the quality of customer service and ultimately affect the company's profit. "These chatbots are the basis of the Amazon Alexa speakers.
Trend #7. Mobile Optimization by One-Click Ordering

In 1997, Amazon's funders filed for the 1-Click patent, an innovation that has brought the company billions of dollars. With the help of a quick checkout in one click, the conversion from existing customers is significantly increased. A one-click order implies that the data already available on the site is used to complete the purchase – the payment, the delivery address, and the customer's contacts. So Apple licensed the technology and implemented it in iTunes, iPhoto, and the Apple App Store. One-click mobile checkout optimization has significantly increased downloads and purchases.
In an article on LinkedIn, Ben Fisher cites the statistic that just a 5-unit increase in conversion percentage can improve your bottom line by 25-95%. And this is a lot, you see. The solution can deliver maximum results with intelligent marketing and personalized product recommendations.
Trend #8. Mobile Optimization by Progressive Web Apps

Progressive web applications trend – the very concept speaks of a "progressive" approach to development. It includes using ServiceWorkers and application manifests background scripts, standardized JSON files, and sometimes unique skins. Thus, mobile optimization makes your resource partially autonomous for the user and allows you to use it more often.
PWA is one of the most promising introductions trend in development but simultaneously quite confusing, unusual, and incomprehensible. The simplest explanation for progressive apps combines a website and a locally installed app.
Andrew Sirianni, business and IT consultant for the DCODE GROUP conglomerate, writes that PWA combines the best features of a mobile application and a website – namely, speed and autonomy without the need to download anything. In this case, the user "bypasses" the application store, simplifying.
Trend #9. Mobile Optimization by Voice Shopping

Amazon, Apple, Google, Facebook, and Microsoft are already promoting the ability to shop using intelligent speakers. Juniper predicts that the voice shopping market will grow to $80 billion in 2023. Like all new trends on the market, this one has its drawbacks. For example, a voice assistant cannot always recognize speech – this requires an additional device that not everyone can afford. But the companies above have been investing in voice shopping for a decade – soon, most problems will be solved.
Mobile voice shopping optimization  will allow customers to shop using a mobile device faster and more easily.
Oliver Rist, an executive editor of PCMag magazine, notes that according to statistics, 34.1% of users use voice shopping for groceries, 28% for electronics, 27% for beauty and health, and 24.8% for clothes.
Trend #10. Mobile Optimization by Augmented Reality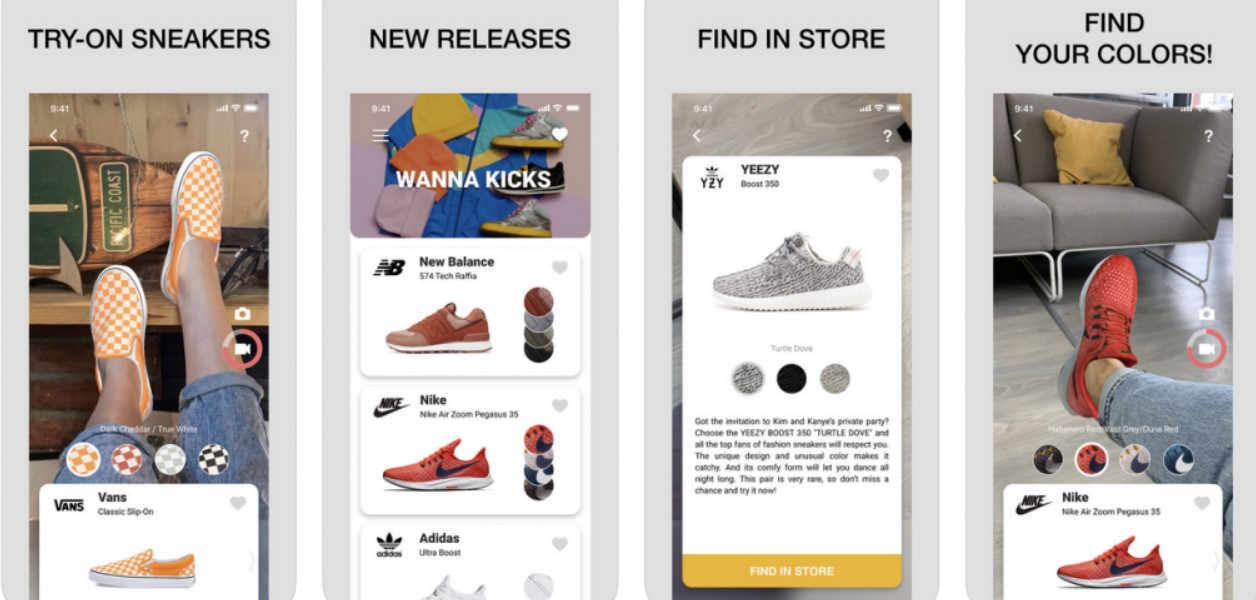 According to the ONS, as of February 2020, online shopping accounted for 20% of the total, and by 2021, this figure will have risen to 36.1%. More and more people are choosing to shop online, especially under the influence of the COVID-19 epidemic.
What role does augmented reality play here? First, it allows you to bridge the gap between shopping "live" in the store, where you can touch and twist everything, and online shopping. Augmented reality helps a person make sure that the product he chooses is right for him – whether these glasses suit him, whether this table will fit into the interior of the living room, etc. What's more, Instagram Stories or Snapchat have AR filters – using them helps develop the brand, engage buyers, and attract new customers. Perform mobile optimization by adding filters to your site or application that will allow you to "try on" your product or rotate a 3D model.
Haidi Kelly, director of marketing at ARsenal, writes that augmented reality will generate $1.6 billion in retail sales by 2025. And if you want to be one of those who will come out ahead, it is worth considering introducing such technologies into your business now.
Output about Mobile Optimization Trends
Some of the top mobile optimization trends in 2022 may seem complicated, but they are the ones that will fundamentally change the world of technology and make the product better. So analyze what changes you can use now – and do not hesitate.