Developing digital products is an essential element of online marketing. The proficient and novice SaaS entrepreneurs look for new ways to create something unique, entirely attracting customers. Therefore, it would help to learn some tips from professional experience in the form of podcasts. SaaS podcasts are an excellent method to learn important advice about the software and understand the primary peculiarities of promoting these shows. SaaS podcasts can be very advantageous because of these points:
Simple access. You can listen to any SaaS podcast on any device. Considering that most of them are free, you can easily download the necessary podcast or play it directly in Google Chrome or Safari.
Don't require extra time. Everything needed for a SaaS podcast is listening, so you can provide any activity while it's playing. A podcast gives you background information, which your brain assimilates even if you are busy with something else.
Understand the author mentally. When you listen to a SaaS podcast, you set up a mental connection with him. It helps to reveal the primary idea shared by speakers, authors, and guests.
SaaS marketing podcasts suit both companies, starting their activities and learning the necessary promotion rules, and big businesses want to be improved.
Top 15 Best SaaS Podcasts
The following is a list of SaaS podcasts created by outstanding SaaS platforms founders and other experts. Use them to learn how experts in your field describe the critical aspects of the software as a service scheme.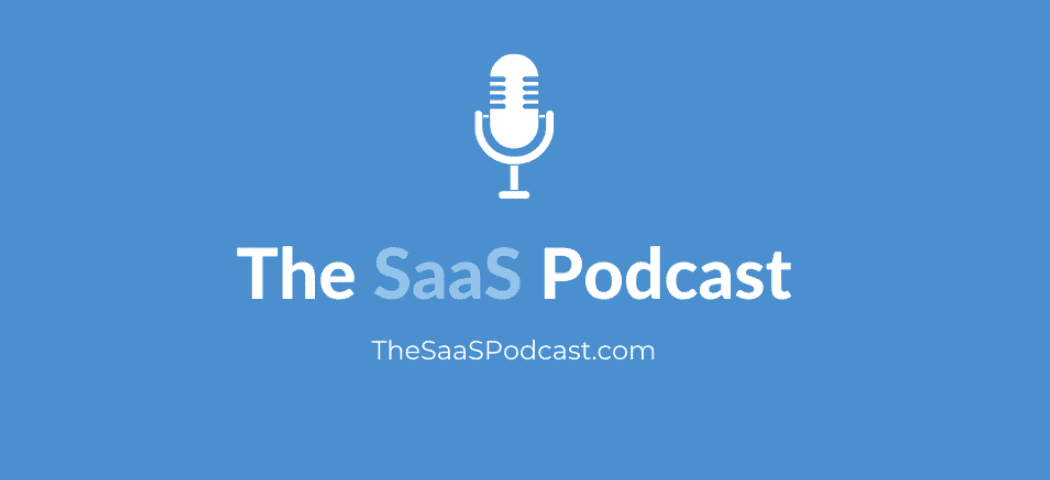 Omer Khan is a founder of the SaaS club, who provides interviews and podcasts with experienced marketers who succeeded in different niches. His podcasts include information about growing a SaaS brand, considering possible issues. The main topics discussed by Omer are the following:
First stages of SaaS development.
Risks of creating a SaaS on someone else's platform.
Tips for content promotion for B2B companies.
Building Customer Trust as an Early-Stage SaaS Startup.
Bootstrapping from Zero to a $200 Million Exit.
The guests of the SaaS podcast are Mitch Cousey, Demandwell CEO, Jordan Gal, the Raily co-founder, Alan Silvestri, Raj Sneth, Zak Holdsworth, Patrick Campbell, and others.
Nathan Latka is a famous podcaster who has assisted global SaaS entrepreneurs in increasing businesses conversions by using founderpath.com products. His approach to creating SaaS marketing podcasts is to conduct 15-minute interviews with well-known founders of SaaS brands. Nathan Latka speaks about the following issues in his podcasts:
How SaaS will become huge because of a significant budget and an agency with a ready-made client base.
How Security companies raise millions without revenue.
How Logistics API software increased their conversions after leaving the market.
The $100m Pendo Story.
Building Culture, Processes, and Accountability as a Remote Team.
In his podcast, Nathan mainly introduces listeners to analysts and marketers who succeeded in SaaS and are ready to share unique pieces of experience on a podcast.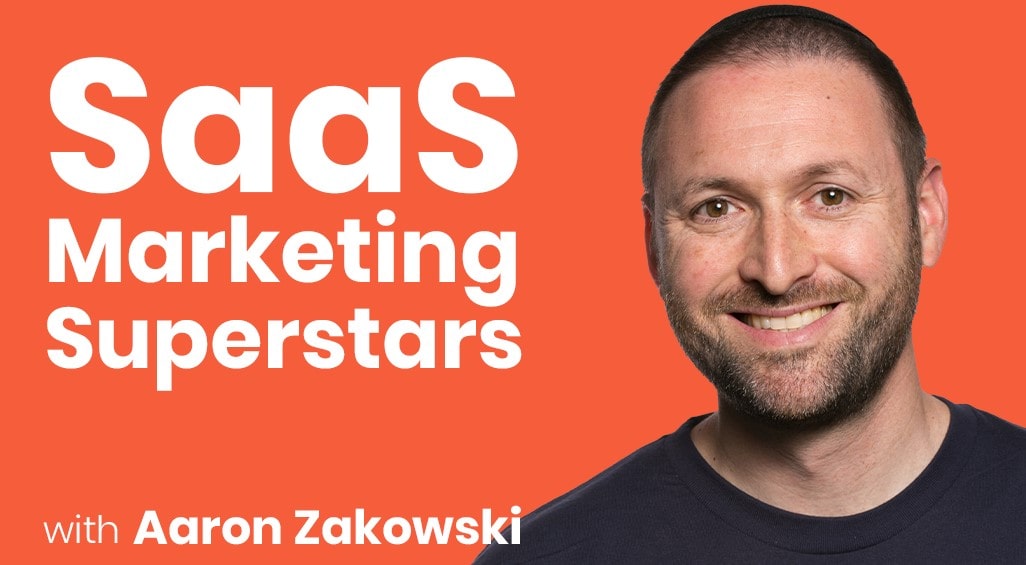 SaaS Marketing Superstars is a podcast by Aaron Zakowski, Facebook and LinkedIn advertising expert. The goal of this podcast is to explain popular SaaS marketing strategies through interviews with successful people. Each podcast episode aims to discuss the effectiveness of various SaaS advertising practices and share an experience of applying them.
Aaron invites CMOs, SaaS marketing leaders, founders, and other professionals to his podcast. Topics mentioned on his show include various range of themes:
Leveraging AppSumo for Product-Led Growth.
Growing Invoice Ninja To 200,000 Users Without Any Marketing.
How Vajro Grew Their Shopify App to 2500 Customers.
How Atlassian Uses A Content Playground To Drive Sales.
Nailing SaaS Messaging to Increase Conversion Rates.
Guests of the SaaS Marketing Superstars podcast, such as Ashley Faus or Pedro Cortes, share selling and development experience, talk about mistakes, and give adviсe for listeners and colleagues.
The SaaS Breakthrough podcast host is Ashley Levesque. She is an experienced specialist in marketing strategy and implementing necessary properties for startups. The podcast information helps to consider the essential rules for creating an efficient and robust business. In his podcast, Ashley discusses a wide range of SaaS-related themes:
How to engage the SaaS marketing team considering the current limitations.
Empowering SaaS marketers with community-based conversations.
How the company increased its attendance rate to 70%.
How postal's creative gifting campaigns are changing customer relationship building.
How SMART technologies grew revenue by 40% with a unified commercial engine.
The podcast guests are proficient SaaS marketers and sales managers. The last ones were Alessandra Colaci, Alex Meade, Jenna Pipchuk, Bridget Poetker, and Christi Williams.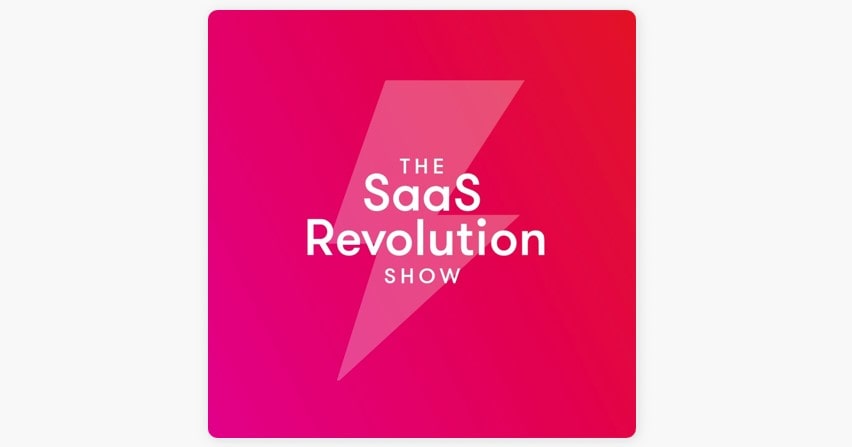 The SaaS Revolution Show is a podcast led by Alex Theuma, a founder and CEO of SaaStock. He is an active opinion columnist at CEOWORLD. This podcast was also brought to the public with the help of SaaStock media. Alex speaks with famous European SaaS leaders to share their ideas and insights with podcast listeners. Some recent podcast topics sound like:
The Methodology for Building a SaaS for Enterprise.
When and Why Should a SaaS Startup Start to Build a Brand?
Tips on International Expansion.
The Hard Things About Building a SaaS Company That Nobody Talks About.
Five Things You Need To Be Doing To Sustain ARR While The World Is Collapsing.
The SaaS Revolution Show podcast is your chance to pick some tactics and ideas from successful companies and catch insights from their founders' mindsets, for example, Eleonore Crespo and Hanno Renner.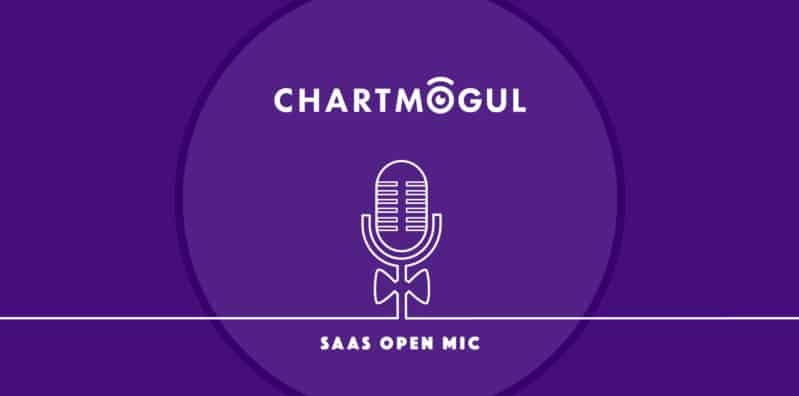 The SaaS marketing podcast is provided by ChartMogul, a highly-efficient analytics platform which helps entrepreneurs in understanding potential flaws in their business and increasing revenue. ChartMogul products for SaaS include integrations, mobile apps, product updates, etc. The company's specialists invite podcast guests to speak about the following topics:
Future of product-led sales.
Pricing migration.
Secrets of scaling to acquisition.
Rapidly scaling a team.
Running pricing experiments.
The SaaS podcast experts are professional business innovators, and the last of them were Jeb Banner, the Black propeller founder, Miguel Fernandez of Capchase, Marc Boscher of Unito, and Alexa Grabell, CEO of Pocus.
Rob Walling is a well-known businessman, podcaster, author, and the founder of the software Drip. His book "A Developer's Guide to Launching a Startup" aided many modern entrepreneurs in their efforts to build successful businesses. The following topics are covered in the SaaS podcast:
Looking back and looking ahead is necessary to focus on while building a startup.
Finding startup ideas with current business opportunities.
Inflation for the SaaS founders nowadays.
Re-writing your code base.
Looking ahead to $1M ARR.
Sam Parr, Tony Chan, Jonathan Weinberg, Einar Vollset, and Michelle Hensen are the latest guests of the SaaS marketing podcast.
Justin Jackson and Jon Buda are the founders of transistor.fm, the famous podcasting platform. Their company's services include podcast hosting, analytics, and distribution. In each part of an iTunes SaaS podcast, they meet experts in business, design, and software development to know what is necessary to build an efficient company. In the Build Your SaaS 2022 podcast, they discuss some topics stated below:
How to have calm company.
How good business changes your life.
The condition of the prosumer SaaS market.
Bootstrapping in France.
What's it like getting acquired by Spotify?
Brian Casel and Ian Landsman talk about their experience of building a company from the beginning during every SaaS podcast record with guests like Dave Zohrob and Baptiste Jamin.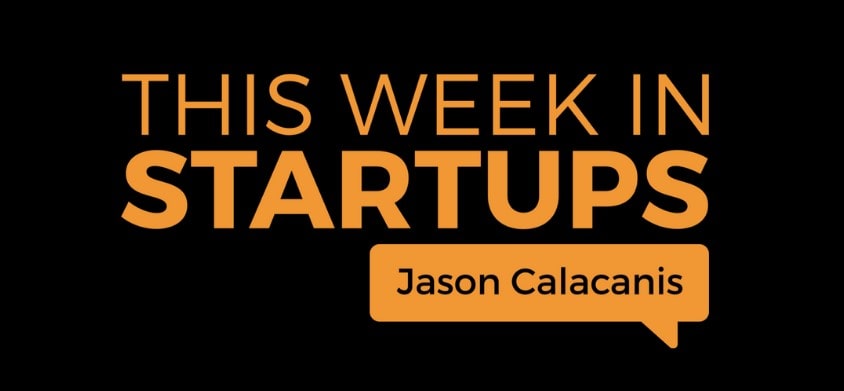 Do you want to stay up to date on the most recent business events? This Week In Startups SaaS podcast is a choice for you. It is led by Jason Calacanis and Molly Wood. Jason is an angel investor, a serial entrepreneur, and an author. Molly Wood is a venture capitalist, a professional podcast author, and a journalist. Together they discuss the hottest news in SaaS and finances and cover a wide range of topics:
Strategies for investing in an overheated market.
Venture Debt: should your startup take it on?
Stability AI's $1B+ valuation.
$META earnings instant reaction.
US chip industry update.
For some podcast topics, Molly and Jason invite CEOs and famous SaaS investors as expert guests, such as Blake Resnick and Nat Bullard.
Reid Hoffman, a Masters of Scale podcast host, is an American entrepreneur, famous as a LinkedIn co-founder and making investments into global companies, such as PayPal, Facebook, etc. Reid and his guests speak about the following during his SaaS podcast:
How to decarbonize your business.
The 6 secrets of great timing.
When the moment chooses you (Barack Obama is the special guest).
Why design matters more than ever.
The promise and peril of engineering biology.
John Doerr, Marc Andreessen, Paul Polman, Mauro Porcini, Reshma Shetty, and other famous people are the guests of the SaaS marketing podcast.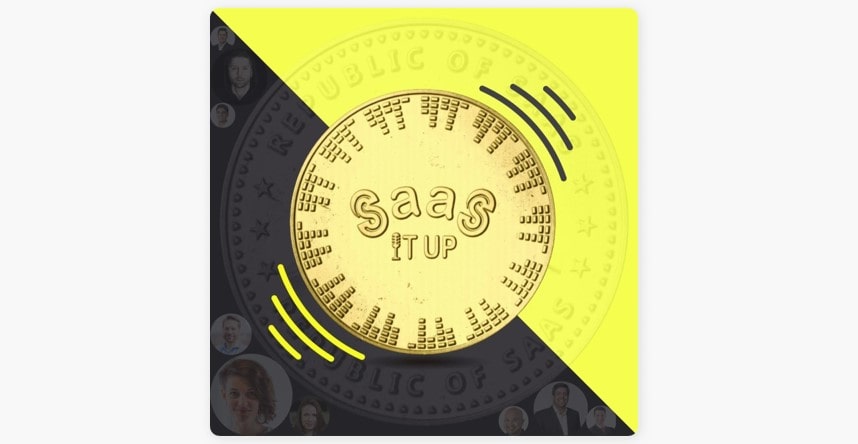 This SaaS podcast is led by experts from the Republic of SaaS, who specialize in SaaS analytics and strategic advisory. Each podcast has a special guest speaking about his own experience. The latest podcast records deal with the themes below:
Yousuf Khan, the partner of Ridge Ventures, says his opinion about the investments and pricing strategies.
Andrew Gazdecki, CEO at MicroAcquire, says about building SaaS startups and venture-backed companies.
Alex Chisnall, a Screw It host, talks about podcasting in general and tells about its future.
Thomas Smale, the CEO of FE International, speaks about his worldview on the evolving SaaS business models.
Manav Garg, the CEO of EKA and the founding Partner of Together Fund, discusses the SaaS wave, future outlook, and some interesting trends in this space.
Each podcast record lasts no more than 50 minutes and includes crucial pieces of advice from professional SaaS marketers.
Building a successful SaaS company is a long way with uncountable obstacles. Aaron Weiche, the founder of Leadferno, and Darren Shaw, the Whitespark founder, are podcast authors and SaaS leaders with experience to share. In The SaaS Venture podcast, they will show you the way to success in SaaS. Aaron's typical podcast topics sound like:
Mining For Growth Opportunities;
The Power of Momentum;
The Burn of Churn;
Positioning – "Why Choose You";
SaaS Marketing in 2022.
This SaaS podcast is a valuable source with inevitable tips for beginners.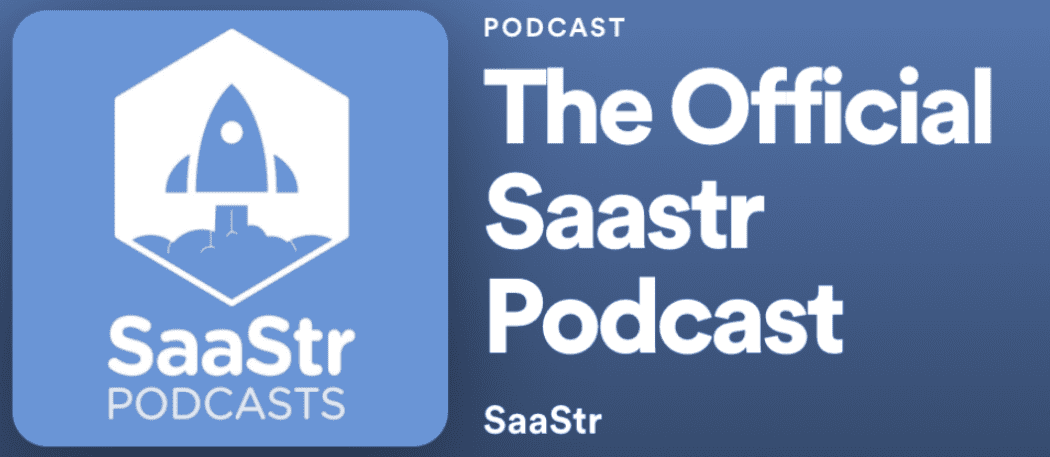 SaaStr is a company that provides ebooks, podcasts, and online videos about modern marketing aspects. Operators and investors are the podcast guests who speak about must-do things to reach high competitiveness in SaaS. The latest topics of the SaaS podcasts feature:
10 Learning Scaling from Consumer to SMB to Enterprise.
From B2C to billions.
Proven leadership frameworks.
Increasing Runway Without Sacrificing Growth.
How to Fundraise in Late 2022.
The podcast guest list features Sean Jacobsohn and Jason Lemkin. Each podcast record will help novice and experienced entrepreneurs improve their businesses, considering some necessary marketing peculiarities.
The Growth Hub Podcast is primarily interesting for B2B entrepreneurs. AdvanceB2B specializes in various services, including website development, customer research, content marketing projects, etc. The company's SaaS podcasts help CEOs, founders, and SaaS marketers improve their knowledge in making highly efficient software as a service. Podcast topics can include various themes range:
How to build a billion-dollar SaaS company.
How to gather a perfect SaaS marketing team.
The future of demand generation.
Marketing horror stories.
Get More from your Analytics Setup with GA4.
Bill Macaitis, Mia Mäkipää, Harini Gokul, Frida Ahrenby, and Kaylee Edmondson are the SaaS experts, speaking on the listed topics for podcast listeners.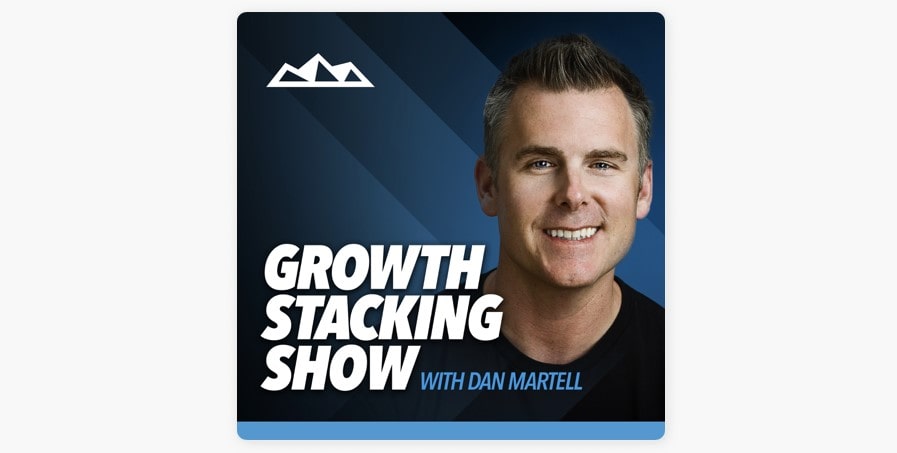 Dan Martell is a SaaS expert, helping modern marketers implement changes, scale, and grow efficient businesses. You can join the podcast-based community of more than 4,000 founders on the website to learn must-know aspects of the SaaS product's development. Podcast records include the topics from below:
5 lead generation strategies to join nowadays.
How to launch a successful MVP.
How the world's founders make decisions.
How to grow your business on a limited budget.
The most important trait in leadership.
Learn the essential aspects of SaaS marketing and discover its secrets with Dan's SaaS podcasts.
To Sum Up about Best SaaS Podcasts
SaaS marketing podcasts are a great way to learn about the intricacies of our niche orienting on expertise. You can choose suitable topics discussed on podcasts and listen to them at any time to learn mind-changing facts about how to build a successful SaaS business