Unlock insights and supercharge your SaaS venture with the right analytics tool! ⚡ In this cutthroat ecosystem, data-driven decisions are your holy grail. Our curated list of the 10 Best SaaS Analytics Tools in 2023 is your treasure map to the most groundbreaking solutions. These tools are designed to seamlessly track user behavior, gauge performance, and unearth invaluable insights that will catapult your business to unparalleled heights. Whether you're a start-up or an established enterprise, a customized analytics tool is quintessential to optimize conversion rates, enhance customer retention, and ramp up your revenue. Don't leave your success to chance – make an informed choice! Bonus tip: Give Plerdy a whirl. Its game-changing features might just be the missing piece in your data puzzle.
What is SaaS Analytics?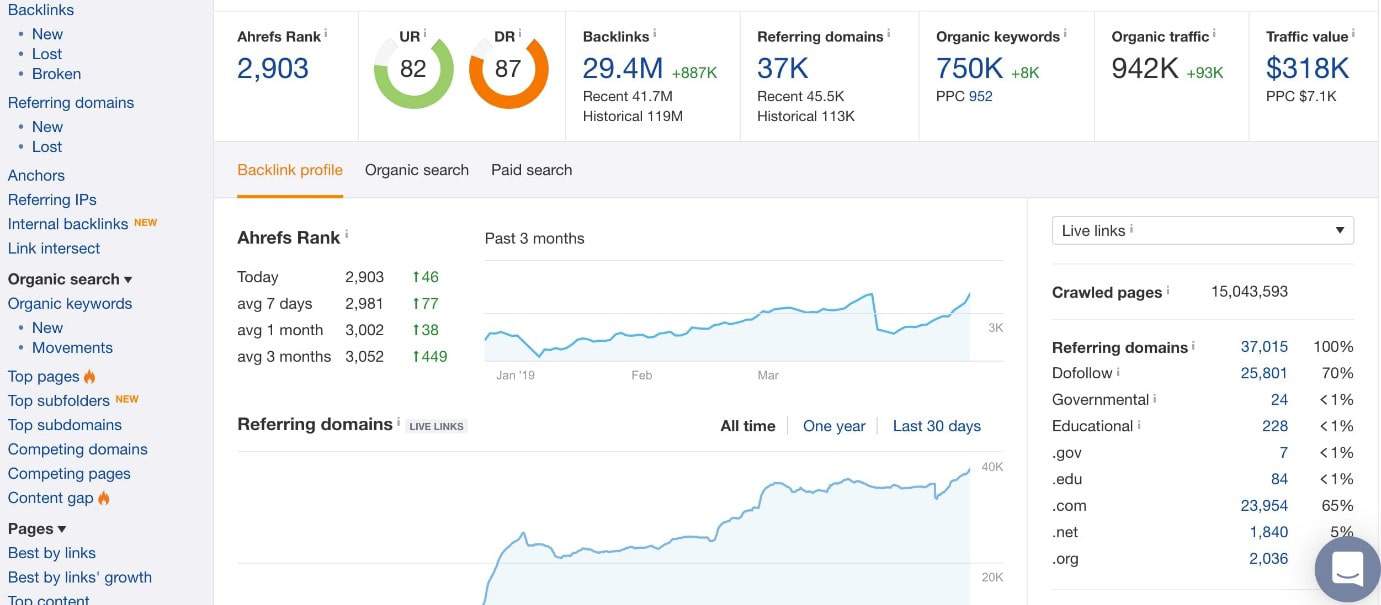 SaaS analytics is the treasure trove of data mining that enables SaaS companies to tap into and scrutinize the behavior of users and customers, evaluating every interaction with their product. It's like having a crystal ball that allows these companies to see beyond the noise and decipher patterns that matter.
For instance, an e-commerce platform might use SaaS analytics tools to:
Monitor customers' shopping habits
Optimize user experience based on navigation patterns
Pinpoint the most profitable products
Harnessing the prowess of SaaS analytics, businesses can fine-tune their strategies, aligning them with customer preferences and behaviors. A key aspect is user engagement – understanding the motives and desires of users and tweaking the service to cater to these needs.
Consider a SaaS tool that offers video conferencing services. With the help of analytics, they can ascertain the average call duration, ascertain peak times, and even analyze sound quality. All these data nuggets help in making a more robust and customer-friendly product.
But SaaS analytics isn't just about the users. It's also an invaluable resource for internal analysis. From tracking sales, mapping revenue growth, and analyzing churn rates – these tools are like the swiss army knife for any SaaS business.
In a nutshell, SaaS analytics empowers businesses to carve out a niche by providing them with invaluable customer insights and facilitating data-driven decisions that can propel them into a future of unbounded possibilities.
What Types of SaaS Analytics Tools Do SaaS Companies Need?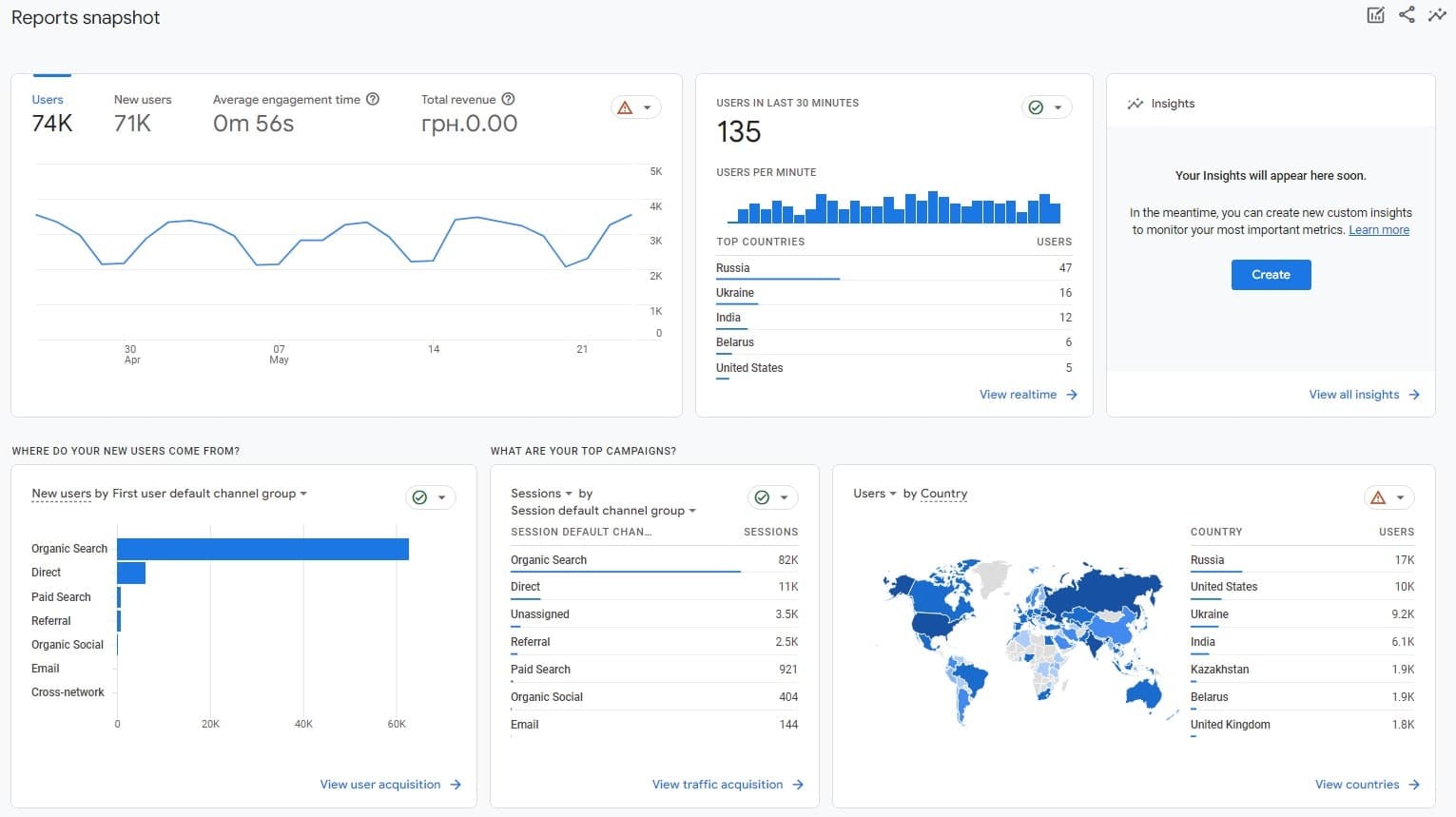 When you're in the trenches of the SaaS industry, wielding the right analytics tools is essential to gain an edge. SaaS companies need a diverse array of analytics tools to gather insights from customer interactions and to navigate the data deluge effectively.
One of the quintessential tools in the toolkit is user behavior analytics. This potent tool lets companies dig deep into user interactions, understand preferences, and tweak the product to resonate with user demands. Imagine a cloud storage service employing this tool to ascertain which features are most coveted and then focusing their resources to embellish those features.
Customer journey analytics is another gem. It paints a holistic picture of the customer's path – from first contact through retention. A CRM platform, for example, could use this to comprehend how customers move through sales funnels, helping them to streamline the process.
SaaS companies need sales analytics. With this, companies can:
Track revenue streams
Identify best-selling products
Analyze sales patterns
For instance, a company offering project management tools could utilize sales analytics to focus on the features that really close deals.
Application performance analytics focuses on the inner workings of the SaaS application. It's like the diagnostics in your car; ensuring everything is operating smoothly. For a video editing tool, this means ensuring the rendering times are optimized, and crashes are minimized.
The last piece in the arsenal is social media analytics. It's imperative for SaaS companies to maintain a pulse on what's happening in the social sphere. This tool can, for instance, help a graphic design SaaS in tapping into trends or sentiment analysis around specific design elements.
In summary, having a spectrum of analytics tools is non-negotiable for SaaS companies. User behavior analytics, customer journey analytics, sales analytics, application performance analytics, and social media analytics are the pivotal gears that keep the SaaS machinery operating at peak performance.
List of The Best 10 SaaS Analytics Tools in 2023
After reviewing the list of the 10 Best SaaS Analytics Tools in 2023, you will be equipped with knowledge. Utilizing these excellent tools can take your data analysis to the next level. It's time to embrace the future and assert command over your data!

Plerdy is a versatile SaaS analytics tool that provides businesses and eCommerce websites with conversion rate optimization (CRO) tools. It offers a variety of features, such as heat maps that track all clicks on a website in real-time and an SEO checker that continuously collects important SEO tags from the website. Additionally, Plerdy provides session replay that allows businesses to understand how visitors behave on their website, event tracking that synchronizes all events with Google Analytics (UA & GA 4) and pop-up forms that can be quickly customized to enhance visitors' experience. Furthermore, the tool assigns purchase information to each item on the website. It offers a conversion funnel that shows where website visitors drop off and what pages they ignore. SaaS Plerdy also provides a net promoter score (NPS), a reliable way to collect feedback.
Setup
Installing the SaaS analytics Plerdy tool is a straightforward process that takes only 30 seconds. The tool is cost-efficient and has many free functions suitable for marketing beginners. The data transfer is protected with SSL technology, and reports for conversion rate optimization are created instantly without overloading the website. Plerdy offers easy integration with other online CMS and enjoys seamless work in all popular browsers and platforms.

Google Analytics 4 is the next generation of Analytics designed to collect event-based data from websites and apps. This SaaS analytics tool helps website specialists and experts better understand the customer journey by collecting website and app data using event-based data instead of session-based. Google Analytics 4 includes privacy controls such as cookieless measurement and behavioral and conversion modeling. It also offers predictive capabilities that guide without complex models. Direct integrations to media platforms help drive actions on your website or app.
Standard Universal Analytics properties will no longer process data from July 1, 2023. However, new data will only flow into Google Analytics 4 properties. 360 Universal Analytics properties will receive a one-time processing extension ending July 1, 2024.
There are three ways to get started with Google Analytics 4. First, set up Analytics data collection for your website or app if you're new to Analytics. The second option is to add Google Analytics 4 to a site with Universal Analytics (Analytics "classic"). Finally, the third option is to add GA 4 to a website builder platform or CMS (content management system).
To set up SaaS Google Analytics 4 for your website or app, create a Google Analytics 4 property, add a data stream, and add your Google Analytics code. You need the Editor role to add properties to a Google Analytics account. You can add up to 100 properties to an Analytics account, and to raise this limit, contact your support representative.

GoSquared, an easy-to-use SaaS platform, providing real-time website statistics. It's simple to add to any website with a personal setup. In addition, the risk-free trial period of 7 days can be cancelled at any moment. Several companies use the dependable program GoSquared Analytics to comprehend and improve their web analytics. It provides a straightforward dashboard for viewing and analyzing statistics, including the most popular content, devices, places, and languages. Also, GoSquared Analytics offers real-time information, which is irritating and perplexing, in contrast to other online analytics systems that process data in batches.
In addition, it provides support that is only a message away. GoSquared SaaS analytics tool is a GDPR-compliant and privacy-engineered decision-making instrument. It provides daily email reports and allows an infinite number of teammates. In conclusion, GoSquared Analytics offers comprehensive and user-friendly dashboards that aid firms in enhancing their digital marketing and achieving success. It is a great analytics solution for website owners, specialists, and professionals who wish to comprehend the functioning of a website.

Are you searching for a trustworthy SaaS analytics tool that preserves your data and guards the privacy of your clients? Then, Matomo is the ideal choice for you in that case! A strong alternative to Google Analytics, Matomo is a web analytics software with 100% data ownership.
Matomo has already received recognition from prestigious international institutions like NASA and the European Commission as a dependable analytics solution that delivers accurate findings while protecting user data. A 21-day trial of SaaS Matomo Cloud is available without requiring a credit card.
Increase the performance of your website in three easy steps by using Matomo. However, before upgrading your website with real-time data, features, and reports, you must install the tracking code on your website or mobile application.
SaaS tool provides many benefits, including 100 percent accurate data, improved insights, and an intuitive user interface. There is no cap on the amount of data you can save with Matomo, and you can access unlimited websites, users, and segments. SaaS Matomo can also be extended and customized to meet your unique requirements.
Customers of Matomo are happy with the functions and advantages of the tool. Reputable websites like Capterra, Software Advice, and GetApp have given the product high marks. Being open source, collecting personal data securely, and having a reliable reporting system are just a few of Matomo's amazing qualities.
The GDPR and CCPA require full data access and control. Matomo ensures complete data ownership, allowing you to safeguard your consumers' privacy.
This SaaS tool has received high customer marks for its excellent help and support. Use Matomo immediately to see the difference to advance your site analytics.

Supermetrics is a SaaS analytics tool trusted by 17,000 businesses worldwide, including big names like Dyson, Accenture, and Nestle. It's an integrated suite of marketing analytics tools that may boost the effectiveness of marketing campaigns for companies of any size. This SaaS tool integrates with 100+ data sources and allows users to pull granular marketing data from various marketing and sales platforms.
One of the best things about Supermetrics is that it helps users turn Google Sheets into a powerful reporting system. Users can streamline and set up automatic refreshes and email notifications, saving time and effort. SaaS technologies are fantastic since you can trial them for 14 days without a credit card.
With SaaS Supermetrics, businesses can connect all their data sources in minutes, filter data by category, and choose the exact metrics they want to move from their go-to marketing platforms. Users can customize their reports and get email notifications whenever a particular metric changes.
Supermetrics offers three packages for Google Sheets, namely Essential, Core, and Super, which vary in the number of data sources, users accounts per data source, and automated refreshes. Users can select the package that best suits their needs and add more monthly data sources for €29.
Supermetrics is a top-notch analytics solution that may significantly boost the ROI of digital marketing efforts. Any expert or specialist who wants to provide more value to their customers and expand their SaaS business needs this technology.

Marketing is now much more challenging than it was before due to the proliferation of multi-point SaaS solutions and complicated technologies. This has led to dispersed data, poor marketing, and time juggling various tools. However, all the critical marketing data and SaaS tools are available in one location with Marketing Hub, a SaaS analytics product from HubSpot. This resource will help you save time while also delivering tailored experiences that attract the right customers and boost conversion rates. You can produce simple content to notice, convert more leads, and report on and personalize your marketing activity with Marketing Hub. Popular services offered by the application include live chat, SEO, ad tracking, social media management, and many more. HubSpot provides both free and paid plans. The tool is compatible with the Operations Hub, CMS Hub, Sales Hub, and Service Hub.
Moreover, SaaS HubSpot provides individualized onboarding strategies and 24/7 customer support. They offer many educational materials to keep you abreast of the times. You may step up your marketing efforts with Marketing Hub.

Heap, a cutting-edge SaaS analytics tool, shows your customers' digital journeys. Upgrade from Google Analytics to Heap and get complete visibility of user behavior across your site or product. With Heap, you don't need engineering expertise to understand user actions fully. It's a single platform that helps you make data-driven decisions, monitor users' digital experiences, and remove blind spots. The platform captures the entire digital experience of every user on your site, is organized for maximum use, and helps you understand why users do what they do. SaaS Heap is the only digital insights platform that shows every action by every user and provides direction on improvements that will most impact your business. Delivering relevant content to clients at just the right time is now possible with over a hundred connectors. Its advanced data science capabilities alert you to key moments of friction and opportunity in your digital experience, leading to the biggest business results. SaaS tool Heap has been helping over 8,000 companies deliver unparalleled digital experiences. Request a demo and start experiencing better insights faster.

Mixpanel is a SaaS analytics tool designed to assist businesses, specialists, and experts build better products. The tool is trusted by over 7,000 paying customers, including DocuSign, Uber, Yelp, and BuzzFeed, to name a few. Mixpanel provides powerful, self-serve product analytics to help users convert, engage, and retain more customers. The SaaS tool offers simple workflows to get answers fast. Users can build funnels, see top user flows, create cohorts, and more with just a few clicks. The reports generated by Mixpanel's powerful analytics help users understand their products better by answering any question, such as which features are popular and how many power users they have. The SaaS analytics tool offers great insights into user behavior. Through the interactive reports, users can see which types of users stick around and for how long. Mixpanel can read directly from any data lake. Users can stream events directly from their apps and servers using a customer data platform (CDP) or Mixpanel SDKs. Mixpanel is designed to measure what matters, analyze usage trends, and answer user questions. It is scalable, secure, and affordable, and its pricing plan suits the needs of every business.

Intercom is a SaaS platform for customer service, engagement, and conversion. Its seamless integration allows timely customer communication at every touchpoint, from in-product campaigns to multi-channel campaigns. Intercom's trusted by over 25k businesses, with each team able to drive activation and engagement differently.
For instance, Intercom is a nice tool for specialists looking to support customers at scale. With proactive, self-serve, and human support, businesses can provide personalized help without causing a drain on resources. Furthermore, businesses looking to gain insights into customer behavior can utilize Intercom's analytics tool, which uses in-depth data to improve their marketing efforts.
It is also an excellent SaaS tool for experts looking to engage with customers across different touchpoints. With in-product tours and surveys, businesses can create a more personalized experience for their customers, allowing them to increase customer satisfaction rates.
Intercom also helps businesses convert potential leads into paying customers. Its conversational bots can turn website visitors into paying customers. At the same time, its live chat for sales helps manage leads and qualify smart leads.
Intercom is a robust software as a service solution for companies of any size or industry that want to foster deeper connections with their clientele. Its functionality allows businesses to engage with customers immediately, providing the best possible customer experience (CX) and driving business growth.

Salesforce is a SaaS analytics tool that can assist companies in delivering excellent customer service, generating more revenue, and fostering more client loyalty. With Salesforce, businesses can manage sales, customer service, and marketing in one place. Salesforce has become the #1 CRM worldwide, helping businesses of all sizes connect with their customers meaningfully. Over 2,500 small business leaders have shared insights on how Salesforce can help them meet and exceed their ROI goals. Additionally, retailers can use Salesforce to improve shopper loyalty and cut costs. Through Customer 360, a suite of Salesforce products, businesses can deliver success now by lowering costs and saving time. Salesforce offers Trailhead, a free service for learning Salesforce and digital and soft skills from anywhere. Salesforce provides guided learning paths and webinars for in-depth guidance on how to drive growth with Salesforce. SaaS tool Salesforce also has a marketplace of thousands of customized apps and specialized consulting partners, which can help any sized business craft a perfectly tailored Customer 360 solution. Businesses can even try Salesforce for free without providing a credit card or installing the software.
Bottom line
Alright, folks – let's wrap it up! We've journeyed through the intricate terrain of SaaS analytics tools, and we've seen some mind-blowing innovations. From Userpilot's ability to tailor in-app experiences to Metabase's dazzling data visualizations, there's a tool for every twist and turn. Fullstory paints a comprehensive picture of the user's voyage, while Hotjar dazzles with heatmaps that are worth their weight in gold. Crazy Egg isn't just a whacky name; it's a brilliant tool that's priced to perfection, making user recordings easily accessible.
Let's not forget the charts that ChartMogul cranks out to keep tabs on MRR, ARPU, and LTV – crucial financial KPIs. It's all in a day's work for this analytics juggernaut. Woopra – oh, Woopra! The way it stitches customer journeys across multiple channels is sheer poetry.
But wait, there's more! For the icing on the cake, Plerdy comes with an entire arsenal of tools that are the dream of any SaaS marketer. Be it conversion tracking, sales performance, or user behavior – Plerdy has got you covered. Not to mention, it's packed with neat features that range from heatmaps to sales performance tracking. Make sure to check out Plerdy if you're thinking of leveling up your analytics game.
Ultimately, the tool that fits like a glove for your SaaS venture depends on your goals, teams, and budget. So, pull up your sleeves and dive into the analytics pool – the data's fine! Thanks for tagging along, and remember, knowledge is power. Get to know your audience, and you'll find that sweet spot for your brand.
Before you dash off, don't forget to sign up for Plerdy today and take your SaaS analytics to the stratosphere!