Navigating the vast landscape of SEO agencies, the United Kingdom emerges as a gold mine of digital talent and innovation. As a copywriter delving into this space, I've observed – from afar – the brilliance that the UK offers in the realm of search engine optimization. From agencies that dominate in the fashion and retail sectors to those making waves in the finance and hospitality domains, the UK is bursting with SEO prowess 🚀. Here's a snapshot of the diversity within the kingdom's SEO sphere:
Fashion Gurus: Agencies revolutionizing online fashion branding and visibility.
Retail Trailblazers: Masters at enhancing user experience and driving ecommerce traffic.
Finance Whizzes: SEO savants increasing the online footprint of financial institutions.
Hospitality Virtuosos: Experts amplifying hotel and restaurant online bookings.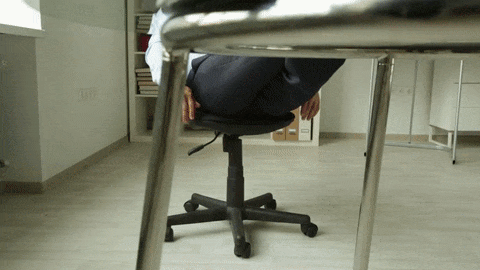 Within this vast constellation of agencies, ensuring your platform is optimized can be challenging. That's where tools like Plerdy come into play, offering invaluable insights for SEO & UX 🛠️. Dive into this article to explore the "Top 15 SEO Companies in the United Kingdom" and uncover the nuances that make each one shine brightly in the digital cosmos. 🌌
What to Look for in a Top SEO Company in the United Kingdom
Selecting a premier SEO agency in the United Kingdom demands scrutiny and a keen understanding of the niche specifics inherent to the region. To navigate this dynamic landscape efficiently, acknowledge the following vital components when identifying a proficient SEO entity:
Expertise in UK Market Dynamics: The agency should demonstrate a deep comprehension of the local market, actively implementing strategies that resonate with the unique audience present within the United Kingdom's diverse sectors.
Performance Metrics: Opt for an agency providing tangible and measurable results, showcasing not only ranking improvements but also conversion and engagement increments within their portfolio of UK-based clientele.
Client-Centric Approach: Prioritize agencies that foster client collaboration and transparency, ensuring that your brand's identity and vision are integral to the devised SEO strategies.
Innovative Techniques: Engage with entities consistently deploying cutting-edge methodologies and technologies, actively responding to the ever-evolving SEO landscape while maintaining a focus on the UK market's idiosyncrasies.
Circling back to your initial inquiries, a well-rounded perspective should incorporate the listed criteria, driving your decision-making process while scouting for a top-tier SEO agency adept in maneuvering the intricacies of the United Kingdom's digital domain. With these guidelines at the helm, you're positioned to forge partnerships that not only understand the nuts and bolts of SEO but are also finely tuned to the specific demands and opportunities within the UK's vibrant online ecosystem.
Importance of Local SEO in the United Kingdom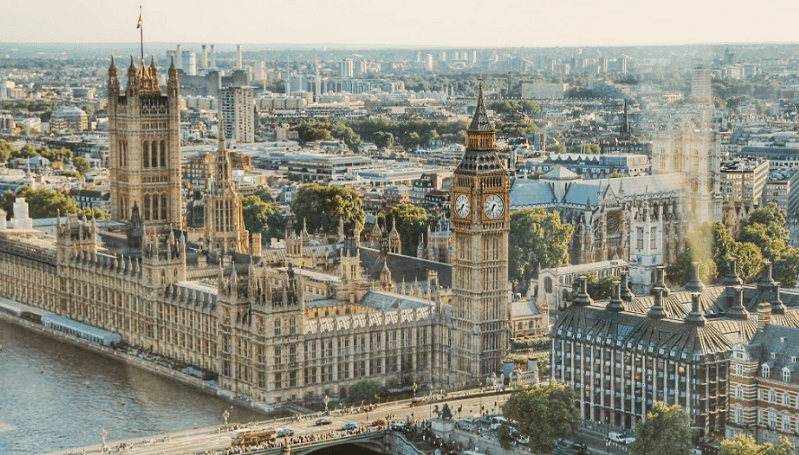 Local SEO in the United Kingdom holds paramount significance for businesses aiming to establish a robust digital footprint within specific regions or cities in the nation. Recognizing the vitality of geo-targeted optimization, businesses should prioritize the following considerations:
Hyperlocal Engagement: An adept SEO agency focuses on enhancing your visibility in localized searches, ensuring your brand emerges as a prominent player within the community, effectively engaging with the local audience.
NAP Consistency: Maintain uniformity in Name, Address, and Phone Number across all online platforms. This consistency reinforces your business's credibility and accessibility, bolstering its ranking in local search queries in the UK.
Client Reviews and Testimonials: Positive reviews and client testimonials significantly influence your local SEO standing. An agency that facilitates and manages customer feedback effectively creates an image of trustworthiness and reliability for your business in the local sphere.
Implementing these pivotal elements, businesses can fortify their local SEO strategy, thereby cementing their position in the United Kingdom's competitive market. In an environment where locality serves as a decisive factor in consumer choice, mastering the facets of local SEO becomes indispensable. Consequently, aligning with an SEO agency proficient in navigating the UK's unique and multifaceted local SEO landscape is imperative for sustained success and growth in the region.
List of top 15 Top SEO Companies in the United Kingdom
Navigating the vibrant landscape of SEO agencies in the United Kingdom, I stumbled upon a list highlighting the "Top 15 SEO Companies." The compilation was a goldmine for anyone eager to get a grasp on the cream of the crop in the UK SEO scene. While each agency had its unique flair, it was clear that innovation and expertise were the common threads weaving them together.
SEO Company in the United Kingdom: RBSEO

RBSEO stands as a powerhouse in the realm of SEO, proudly serving the United Kingdom with unmatched dedication and finesse. This distinguished agency has cultivated a vast network encompassing over 10,000 genuine high DA 30-90+ sites, proving itself an invaluable asset for brands eager to solidify their digital presence.
Key Features of United Kingdom SEO Company RBSEO:
Dynamic SEO Plans & Packages: Offering bespoke solutions, RBSEO meticulously crafts campaigns addressing your business's unique challenges and aspirations.
World-Class Link Building: With access to an unparalleled collection of high DA and PA sites, RBSEO excels in implementing potent link-building strategies that fortify your brand's authority and Google reputation.
Exceptional Content Creation: RBSEO's content is engaging, intelligent, and free of fluff, capturing your audience and boosting SEO.
Blogger Outreach Excellence: Through strategic partnerships with over 15,000 high DA & PA bloggers worldwide, RBSEO enhances your business's visibility and stature in the digital space.
Entrusting your SEO needs to RBSEO means choosing a partner celebrated for its commitment to delivering tangible results. With a track record embellished with satisfied clients and first-page Google results, this agency has perfected the art and science of SEO. Whether it's crafting magnetic content, devising effective link-building plans, or engaging in blogger outreach, RBSEO employs a symphony of strategies harmonized to catapult your brand to the pinnacle of online success in the fiercely competitive UK market.
SEO Company in the United Kingdom: Pearl Lemon

Pearl Lemon positions itself as a formidable SEO agency in the United Kingdom, carrying a legacy of efficiency and remarkable results. With a promise to double your organic traffic within 180 days, they leverage their unique, little-known processes to generate substantial leads, winning accolades and fostering client love along the way.
Noteworthy Highlights:
Award-Winning Performance: Pearl Lemon's excellence doesn't go unnoticed, with recognition from prominent platforms like Clutch, Design Rush, and Agency Spotter.
Client-Centric Approach: Over 636 glowing reviews across various platforms, including Google, Facebook, and Trustpilot, underline their commitment to client satisfaction.
Local to International SEO: Whether optimizing for local SERPs or a global audience, they craft strategies to dominate search rankings and bolster your business.
Comprehensive SEO Audit: Offering tailored SEO audits, they pinpoint and address critical issues hampering your site's performance in search engine results.
At United Kingdom SEO Company Pearl Lemon, clients don't just receive services; they experience partnerships that foster growth. Through stages from discovery to reporting, the agency meticulously works to understand your business, craft strategies, implement them, and report back with data-driven insights, all aimed at achieving your specific business goals. The founder, Deepak Shukla, is not just an SEO consultant but an influencer and expert sharing valuable insights in the industry. With a team committed to your success, engaging with Pearl Lemon means embarking on a journey of unprecedented online growth and visibility.
SEO Company in the United Kingdom: Bird Marketing

Bird Marketing is a distinguished, award-winning digital agency based in the United Kingdom, delivering a vibrant spectrum of digital solutions. This agency is celebrated for its creative, marketing, and technical prowess, serving clients with precision and a deep understanding of digital nuances.
Standout Features:
Bold Digital Designs: Creating beautiful designs that match the brand's identity and commercial goals.
Innovative Development: Implementing unique development techniques to offer functional and user-centric digital products.
SEO Mastery: Applying unique SEO techniques, Bird Marketing has not only achieved but sustained a powerful online presence for various clients.
Extensive Digital Services: From digital marketing to seamless user interactions, they provide comprehensive services.
Through these digital services, Bird Marketing offers an expanded reach to connect with global audiences, creating tailored marketing campaigns that engage the ideal customer base for maximized ROI. Every strategy is data-driven, providing measurable results for continuous optimization and improved outcomes. With customised websites and engaging visuals, they ensure a strong brand presence and memorable identity resonating with target audiences.
Behind United Kingdom SEO Company Bird's success is an unyielding commitment to delivering an exceptional service with a focus on ROI. Their success is mirrored by the achievements of their clients, showcasing a symbiotic relationship that thrives on excellence and dedication in the digital landscape.
In the competitive digital marketing world, Atomic Digital Marketing in the UK distinguishes out. This award-winning agency, renowned for its undivided commitment to pushing businesses into the limelight, takes pride in its full-service offerings.
Distinct Features of Atomic:
Mastering UX/UI Design: Crafting interfaces that not only allure but also offer unmatched user experiences, setting the stage for customer engagement and conversion.
SEO Excellence: With cutting-edge SEO services, Atomic ensures your business isn't just visible but dominantly positioned to attract and retain organic traffic.
Logo & App Design Mastery: Whether it's crafting unique logos that resonate with your brand identity or developing applications, the agency's design team is adept at bringing visions to life.
Performance-Driven Campaigns: Tailored Google Ads, Meta Ads (Facebook Ads), and PPC campaigns are constructed with precision to target and retarget audiences effectively.
United Kingdom SEO Company Atomic's array of accolades from Clutch in 2023, including Top SEO Company and Top Digital Marketing Company, are testimony to its industry authority and commitment to delivering results. As stewards of digital transformation, they leverage innovative trends and provide bespoke solutions catering to businesses of varied sizes, aiming for nothing short of exponential digital growth. Each campaign, strategy, and solution is meticulously tailored, ensuring that businesses not only witness growth but experience a digital metamorphosis that sets them apart in the competitive marketplace. Atomic Digital Marketing is truly a powerhouse, driving results and redefining the digital marketing landscape.
SEO Company in the United Kingdom: The SEO Works

Situated in the vibrant center of the United Kingdom, The SEO Works is not just another agency; it's an award-winning stronghold of marketing brilliance, celebrated for effecting tangible digital growth. With accolades like Drum Search Winner and UK Search Awards Winner, this Sheffield-based agency illuminates the pathway to exceptional online visibility and customer acquisition.
Crafted for Excellence:
Organic Brilliance: Tailoring a spectrum of organic services, The SEO Works ensures your narrative resonates across the digital tapestry, creating echoes that matter.
Digital PR & PPC Mastery: Whether it's sculpting your image with stellar digital PR or crafting PPC campaigns that are nothing short of poetry, the agency breathes life into your digital aspirations.
Web Design & Development: With an artistic flair and technological prowess, their web services are not just about building sites; it's about constructing experiences that translate into a digital love affair.
Local SEO Specialization: For businesses aiming to make an indelible mark in their local landscapes, the agency's Local SEO services are the compass guiding them to prominence.
Every industry, from Automotive and Healthcare to Professional Services and E-Commerce, finds a strategic partner in The SEO Works. The agency not only understands the subtle art of digital marketing but also masters the science behind it. With a client portfolio sparkling with leading brands and thriving SMEs, it crafts campaigns that are not whimsical but are grounded in deep strategy, yielding not just leads but value, not just growth but unparalleled ROI. With over a decade's worth of stories woven in the fabric of the digital universe, United Kingdom SEO Company The SEO Works continues its journey, writing tales of success, one client at a time.
SEO Company in the United Kingdom: Novi.digital

Embarking on a digital narrative etched in innovation and human-centric strategies, Novi.digital, stationed in the United Kingdom, elevates the SEO and PPC arena with its data-driven and psychology-focused approach. Established in 2009, this agency has meticulously woven a tapestry of solutions designed to resonate with both B2B and B2C clients, steadfastly committed to fostering the sustainable growth of individuals and organizations alike.
Key Highlights:
Distinctive Approach: With a blend of automation, AI, and machine learning, the agency crafts campaigns that aren't merely successful but are illustrative of mastery in the field.
Holistic Strategies: Going beyond conventional SEO and PPC, Novi.digital adopts a holistic tactic. Through data and psychological insights, every campaign is a finely-tuned symphony of strategies destined for excellence.
Tailored Learning: At the heart of Novi.digital lies an educational ethos, ensuring clients aren't left in the shadows but are enlightened on the innovative ways data refines SEO and PPC techniques continuously.
With a string of accolades under their belt, the agency's enviable portfolio showcases a depth of experience that spans various sectors. From their operational bases in Lancaster, Manchester, and London, United Kingdom SEO Company Novi.digital doesn't just offer managed services; it extends a hand, inviting clients on a journey where data isn't merely observed but is harnessed, and strategies aren't implemented but are crafted with precision, care, and an unparalleled understanding of the digital landscape's ebb and flow.
SEO Company in the United Kingdom: GenieCrawl

GenieCrawl is a prominent SEO business based in the United Kingdom, specializing in the enhancement of online sales with its extensive knowledge and refined strategies. With a talented team at the helm, this agency ensures stellar results, providing value that extends beyond your investment. Their work ethos encapsulates commitment, offering unfailing support while aiming for long-lasting outcomes.
With United Kingdom SEO Company GenieCrawl:
Flexibility is a Standard: Embrace the ease with their rolling monthly plans, each devoid of long-term commitment.
Affordability Meets Quality: Every plan is priced competitively, ensuring businesses of various scales can harness their expertise.
Integrity at Core: GenieCrawl prides itself on honesty and integrity, creating a foundation of trust with their clientele.
Beyond SEO, the agency is proficient in a spectrum of digital marketing services. From devising PPC campaigns that yield an impressive ROI to crafting websites that are not only visually appealing but also sales-converting, they've mastered it all. Furthermore, their Online Reputation Management (ORM) service is crucial for brands needing a positive image boost or reputation repair. Engage their services for ingenious link-building, app development, social media marketing, and lead generation that promises not just leads but conversions that matter.
In essence, with a structured approach, targeted goal-setting, and a relentless pursuit of achievable results, GenieCrawl is not just another SEO agency in the UK—it's your partner in sustained digital success.
SEO Company in the United Kingdom: Odyssey New Media
Odyssey New Media, based in Birmingham, UK, is a distinguished digital marketing agency with a knack for crafting strategies that breathe life into businesses through the seamless integration of SEO and PPC services, Social Media management, and Web Design. With over two decades of pooled expertise, this agency is adept at weaving through the digital tapestry, crafting strategies that not only drive traffic but also play a pivotal role in revenue augmentation and marketing ROI maximization.
Why United Kingdom SEO Company Odyssey New Media?
Experience Speaks: With a lineage tracing back to 2010, their portfolio is a testament to their proficiency, showcasing impactful websites, apps, and digital marketing strategies meticulously crafted for an array of clients.
Ethical Approach: Their commitment to honesty and affordability shines through from the get-go, ensuring a transparent and budget-friendly collaboration.
Client-Centric: Every strategy is meticulously tailored, with their experts investing time to understand the nuanced needs of clients and their project requirements.
Their comprehensive range of services doesn't just stop at increasing website traffic. Instead, it is a symphony of improving website usability, bolstering inquiries and sales, and ensuring a steady influx of traffic – a symphony where every note is hit with precision, every strategy executed with an unrivaled understanding of the digital landscape's ebb and flow. In essence, Odyssey New Media isn't just a digital marketing agency; it's a catalyst accelerating your journey to unparalleled digital success.
SEO Company in the United Kingdom: Fat Cow Media
Situated in the heart of London, Fat Cow Media emerges as a premier SEO and web design agency that efficiently stitches technology with creativity, presenting a tapestry that not only captivates your audience but also nudges them gently towards conversion. Celebrated for its award-winning designs, this United Kingdom-based agency doesn't merely create; it crafts experiences, building a digital realm where functionality meets aesthetics, and user journeys are nothing short of fantastic.
A Deep Dive into United Kingdom SEO Company Fat Cow Media:
Meticulous Craftsmanship: With an eagle-eyed team, attention to detail isn't just a promise; it's a guarantee. Every pixel, every line of code is placed with precision, reflecting a commitment to excellence.
Beyond Design: While their prowess in web design is undeniable, Fat Cow Media is versatile. From technical SEO audits, backlink generation to a myriad of marketing services, the agency is a one-stop-shop for digital brilliance.
Strategic Support: The agency isn't just about delivery; it's about support, guidance, and strategic insights that spotlight your business, positioning it firmly under the limelight.
This ensemble of seasoned professionals doesn't just execute; they strategize, approaching every project with a clarity of vision and an understanding of the digital ebb and flow, providing not just services, but solutions that propel your brand into the digital stratosphere with grace and might. With Fat Cow Media, you're not just getting an agency; you're securing a partner invested in your digital triumph.

In the bustling digital space of the United Kingdom, GLO – Generate Leads Online proudly stands out as a multi-award-winning agency focused sharply on lead generation. With their data-driven approach at the helm, GLO doesn't just promise, but delivers digital marketing and SEO web design that is meticulously crafted to make your business conspicuous and magnetizing for high-quality leads.
Distinct Features of United Kingdom SEO Company GLO:
Lead Generation Mastery: With over 10,000 leads generated, GLO has mastered the art of attracting potential clients efficiently and effectively.
Recognition Galore: Acknowledged with 70+ 5-star Google reviews and holding 8+ awards, GLO's expertise isn't just claimed but universally recognized and celebrated.
Data-Driven Excellence: Their strategy is carved from a robust understanding of your business and market, fuelled by insightful data, ensuring a tailored approach that begets results.
Harnessing a symbiotic blend of technical acumen and creative flair, GLO metamorphoses your online presence, molding it into a beacon that not only attracts but also converts. With an unwavering commitment to understanding and strategically supporting your business objectives, GLO offers solutions that are not just about clicks but about real, tangible growth and leads. When you choose to grow with GLO, you're not just another client; you're a partner in a journey of online transformation and lead generation excellence.
SEO Company in the United Kingdom: SQ Digital

In the heart of the United Kingdom's digital marketing sphere, SQ Digital shines brightly, embodying a beacon of unparalleled success and proficiency. Established in 2000, in Lancaster, Lancashire, this seasoned agency has steadfastly championed the causes of Small and Medium-sized Enterprises (SMEs), crafting bespoke digital solutions that significantly elevate sales and profits.
Highlights of United Kingdom SEO Company SQ Digital:
Foundational Excellence: As pioneers among SEO agencies in the UK, SQ Digital has a storied history, replete with multiple awards and recognitions.
SME Advocacy: With a fervent passion for fostering SME growth, the agency avails top-tier digital marketing services—typically the reserve of larger corporations—to businesses of all sizes.
Dedicated Client Approach: Clients are assured of cost-effective digital solutions yielding measurable returns and tangible results, underscoring the agency's relentless commitment to continuous improvement and client success.
SQ Digital doesn't merely operate; it commits, empowers, and delivers. The agency diligently levels the playing field, ensuring SMEs are not only visible but also formidable competitors in the digital space. Through its endeavours, SQ Digital doesn't just promise results; it crafts success stories, making digital marketing meaningful and rewarding for every SME it partners with in the journey towards digital excellence.
SEO Company in the United Kingdom: BoostRoas

Excelling within the competitive digital marketing landscape, BoostRoas stands out as a distinguished SEO agency in the United Kingdom, dedicated to unlocking the robust potential of your e-commerce endeavors. Their award-winning stature bears testament to the mastery and strategic approach they employ to foster organic growth for businesses.
Key Features of United Kingdom SEO Company BoostRoas:
Award-Winning Services: Celebrated for the Best Local Campaign, Best Use of Search, and hailed as the Best Small PPC Agency Big Winner, the accolades speak for their competence and unparalleled expertise.
Diverse Clientele Focus: Catering to E-Commerces, B2B Companies, and Startups alike, BoostRoas delivers tailored solutions to drive conversions, generate leads, and facilitate the execution of solid marketing strategies for all.
BoostMethodology: With a distinct approach characterized by goal determination, detailed projecting, and the exploration of growth opportunities, they not only promise but effectively deliver tangible results.
Through meticulous planning and data-driven strategies, BoostRoas ensures your website doesn't just attract traffic; it magnetically pulls in an audience that converts. Whether it's increasing organic traffic or surging revenues, their triumphant case studies substantiate the claims of success, making them a preferable partner for businesses eyeing significant digital advancement. With BoostRoas, you're not just another client; you're a success story in the making.
SEO Company in the United Kingdom: Minty Digital

Minty Digital stands unequivocally as a beacon of excellence within the SEO agency sector in the United Kingdom. The agency's reputation precedes it, demonstrating expertise in crafting organic search campaigns that not only foster brand authority but also establish enduring connections with target audiences worldwide.
With a penchant for delivering meticulously planned content marketing campaigns, Minty Digital ensures that your brand not only pierces through the market noise but also resonates profoundly with international brands and SMEs that repose trust in their services repeatedly.
Offering You Noteworthy Services:
Clear Communication: Expect straightforward, jargon-free interactions that make collaboration seamless and enjoyable.
Trusted Partnership: With a clientele that includes both market giants and emerging startups, they offer services that cater to various business needs, garnering trust and acclaim in the process.
Award-Driving Results: Their strategies don't just boost conversions; they're also recognized and awarded, underscoring the agency's commitment to excellence and client success.
Employing a data-led approach, the team at United Kingdom SEO Company Minty Digital commits to strategies that they wholeheartedly believe will catalyze success, making them the in-house team you wish you had. With their finger perpetually on the pulse, they're ready to help grow your brand, ensuring you attain results that truly matter.
SEO Company in the United Kingdom: WinWin Medi

Situated in the vibrant heart of the United Kingdom's digital scene, WinWin Media (WWM) is an SEO agency renowned for crafting strategies that significantly enhance traffic, leads, and sales. From its inception in 2010 by founder Daniel Chabert, WWM has meticulously grown into an authority in the SEO and PPC space, catapulting various companies into success across diverse industries like e-commerce, media publishing, blockchain, and photography.
Embarking on a Stellar Journey:
E-commerce SEO Mastery: With expertise in technical on-page SEO and link-building, WWM ensures consistent customer acquisition, becoming an e-commerce haven.
Link Building Excellence: Adopting a white-hat approach, the agency prioritizes quality over quantity, focusing on valuable links from high-traffic websites.
International SEO Prowess: With a decade of invaluable experience, WWM promises a steady influx of visitors internationally, understanding the nuances of global markets intricately.
These results-driven services reflect United Kingdom SEO Company WWM's commitment to delivering incremental wins, valuing pro-activeness, transparency, knowledge, innovation, and the philosophy of "compounding wins." With each campaign, they not only aim to reach, but surpass your revenue goals, positioning themselves as an indispensable ally for businesses aiming for not just visibility, but a tangible, bottom-line impact. In the sphere of SEO agencies in the United Kingdom, WinWin Media truly lives up to its name, ensuring that every collaboration results in a symphony of mutual success and growth.
Conclusion about SEO Companies in the UK
In the bustling digital landscape, the "Top 15 SEO Companies in the United Kingdom" paints a vivid picture of industry leaders pushing boundaries. From Sheffield's dynamic firms to Liverpool's savvy specialists, the UK is teeming with SEO talent. ClutchCo's detailed profiles, along with UpCity's comprehensive reviews, offer an illustration of agencies that specialize in everything from ecommerce to SaaS, pointing those in search of SEO mastery in the right direction. While notable firms like Yando and Tom's SEO Group stay on the cutting edge, newer players in the arena like Wildcat SEO have also made their mark. With such a diverse range of expertise available, the decision-making process might seem overwhelming. Yet, here's a nifty arrow in your quiver: Dive deep into Plerdy's tool for SEO & UX analysis – a must-have for brands eager to climb the ranks. And remember, whether it's an established giant or an up-and-coming agency, the UK's SEO space is fully loaded with expertise. 🚀🇬🇧🔍