Dive into the hub of knowledge, discovery, and innovation with our curated list of the best SEO conferences in 2023. ⚡ These conferences not only light the way for forward-thinking SEO strategies, but also offer fertile grounds for networking with top-notch SEO professionals. They attract SEO veterans and newcomers alike from various niches such as ecommerce, local search, and international SEO.
Here's a snapshot of the pinnacle SEO events of 2023:
MozCon — a comprehensive immersion in SEO, packed with actionable insights
BrightonSEO — a mammoth gathering with hands-on training sessions
SMX Advanced — an intense focus on cutting-edge tactics and algorithm updates
Inject your SEO tactics with the energy of these conferences and make a measurable impact on your rankings. Don't forget to optimize your website with the Plerdy tool to elevate your SEO and UX game to unrivaled standards. ⚡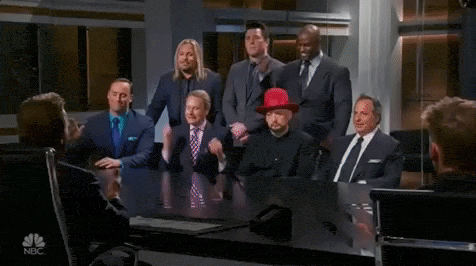 Remember, your SEO strategy is only as robust as the knowledge that underpins it. Elevate your knowledge at these conferences and take your SEO efforts to the next level. Empower your strategies with the best of 2023, and see your results skyrocket!
Why Attend SEO Conferences?
Dive headfirst into an SEO conference to skyrocket your digital marketing acumen. Mingle with industry experts, rub shoulders with thought leaders, and snag invaluable insights – SEO conferences unleash a treasure trove of opportunities. Feed your brain with cutting-edge strategies, and spruce up your toolkit with the latest trends in voice search, local SEO, and backlink building.
Here's a sampler of what's in store:
Crack the code of semantic search – understand user intent and optimize content like a pro.
Master mobile-first indexing – gear up for Google's mobile-centric approach.
Harness the power of AI in SEO – unleash the potential of automation in content optimization.
For instance, e-commerce aficionados will glean insights into streamlining customer journeys and bolstering conversion rates. Local businesses will unearth nuggets on optimizing Google My Business listings and leveraging online reviews. Those dabbling in content marketing will relish tactics to create share-worthy content and drive organic traffic.
In a nutshell, SEO conferences serve as a goldmine for marketing aficionados. Whether you're a rookie or a seasoned veteran, these gatherings arm you with the knowledge and tools to elevate your SEO endeavors. A dynamic ecosystem awaits – seize the day and enrich your expertise.
Selecting SEO Conferences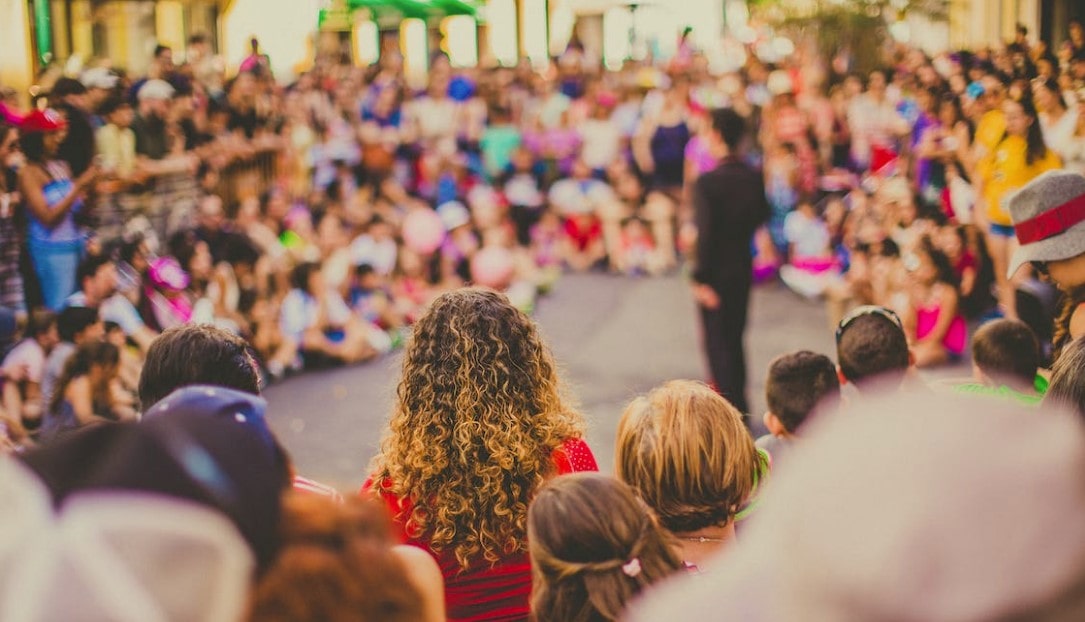 Research and shortlist conferences focusing on your specific interests
SEO is a multifaceted beast – ranging from link-building and on-page optimization to content marketing and technical aspects. First off, sketch out your goals. Are you an e-commerce hotshot hoping to climb the Google rankings or a budding blogger keen on driving more traffic?
Jot down the topics that tickle your fancy:
Penchant for backlink strategies? SMX Advanced is your playground.
Eyeing cutting-edge tools and platforms? The SEO Spring Conference in Japan will make you feel like a kid in a candy store.
In essence, let your goals guide your choices.
Consider the location and logistics of the conference
Hold your horses before you book those tickets! Evaluate the location of the SEO conference and iron out the logistics. Bear in mind time zones if it's a virtual event. If you're crossing borders, get a grip on visa requirements, and don't wing it with accommodation and transport.
For instance, if you're Europe-bound for YoastCon in the Netherlands, why not hit two birds with one stone and take a detour to Brighton SEO in the UK? Or, if you're a digital nomad, opt for conferences with virtual attendance options, such as UnGagged.
Map out a game plan to maximize your time. SEO conferences are chock-full of sessions, workshops, and networking events. Cramming your schedule is a rookie mistake – cherry-pick events that align with your goals. A focused approach beats running around like a headless chicken.
Check the credentials and expertise of the speakers
Top-notch speakers are the crux of any SEO conference. Get the lowdown on the speakers, gauge their street cred, and check if they've got the chops. Leaf through their social media, blog posts, and past talks. Speakers like Rand Fishkin and Aleyda Solis are aces in the SEO community, and if they're hitting the stage, you know you're in good hands.
For instance, if technical SEO is your jam, ensure the speakers have a track record of sinking their teeth into the nitty-gritty of crawlability, indexation, and site speed. Or, if content marketing is your bread and butter, keep an eye out for experts who have a knack for crafting magnetic content.
Align your interests, streamline the logistics, and tap into the wisdom of experts. When the conference day dawns, take the bull by the horns and:
Absorb the wisdom spouted by SEO mavericks
Engage in stimulating discussions and broaden your horizons
Make a beeline for hands-on workshops that put theory into practice
Forge alliances with like-minded SEO aficionados
Through meticulous planning, you'll not only gain a treasure trove of insights but also have a rollicking time at the SEO conference. Buckle up for an enthralling journey through the maze of SEO and emerge on the other side, invigorated and brimming with ideas to set the stage ablaze.
The Best SEO Conferences in 2023

Brighton SEO is where marketers flock to bask in the knowledge of the SEO elite. Set against the backdrop of the picturesque English coastline, Brighton SEO is a mecca for industry professionals.
All About Engagement and Expertise
This conference is a hotbed for discussions, debates, and dialogues. With speakers who have battled in the SEO trenches, attendees get first-hand insights from the pros.
Let's take a glance at what to expect:
Hands-on workshops that will equip you with real-world SEO strategies
Engaging sessions by SEO gurus in niche areas like local search, e-commerce, and mobile SEO
Networking opportunities that could be your ticket to your next big venture
Diverse Palette of Topics
Whether you're an SEO rookie or a seasoned campaigner, Brighton SEO's smorgasbord of sessions ensures there's something for everyone. From content creation to the legal side of SEO, the variety keeps you on your toes.

The SMX Advanced conference is an adrenaline-fueled SEO rollercoaster. Nestled in the heart of Seattle, this event is tailor-made for experienced marketers hungry for advanced tactics.
A Confluence of Innovation and Skill
SMX Advanced is synonymous with innovation. It's the place where SEO aficionados rub shoulders and creativity flows like a raging river.
Highlights include:
Cutting-edge workshops in advanced SEO, focusing on hot topics like automation and AI
Deep dives into case studies that tackle real-life challenges and successes
Keynote sessions that shed light on the future of SEO and emerging trends
The Expert Track
What sets SMX Advanced apart is the caliber of its speakers. With seasoned veterans taking the stage, you can expect fireworks. The conference takes pride in presenting experts who have carved a niche in the SEO landscape.

MozCon, hosted by the legendary Moz, is an annual extravaganza that brings together the crème de la crème of the SEO community.
The Knowledge Fest
From the moment you set foot in MozCon, you realize you're in for a treat. The air is thick with anticipation as attendees from across the globe congregate for this monumental event.
Here's what's on the menu:
Three days of jam-packed sessions covering everything from the nuts and bolts of SEO to the latest industry trends
A cornucopia of networking events, including the famed MozCon kickoff party
Exclusive access to the Moz team, who are always eager to share their knowledge and expertise
Niche Content Paradise
MozCon is famed for its razor-sharp focus on content. The conference is a treasure trove for content marketers looking to up their game. Be it creating magnetic content or mastering outreach, MozCon has it all.

SearchLove, hosted by Distilled, paints the globe with its plethora of conferences in cities like London, Boston, and San Diego. This extravaganza transcends borders to bring the SEO community under one roof.
Grasping the Pulse of the Industry
SearchLove stands tall with its finger on the pulse of the SEO industry. Here, insights flow, and ideas take shape as attendees and speakers engage in a stimulating exchange.
Expect to witness:
A kaleidoscope of sessions from industry mavericks tackling SEO's greatest challenges
Deep dives into technical SEO, content marketing, analytics, and much more
An all-access pass to speaker's slides, so the learning doesn't halt post-conference
Customized Learning for the Hungry Mind
SearchLove takes customization to heart. With intimate roundtable discussions and Q&A sessions, attendees can forge their path in the bustling ecosystem of SEO.
For example, if you're an e-commerce mogul, get the inside scoop on optimizing product pages. Or, if content marketing beckons you, master the art of audience targeting.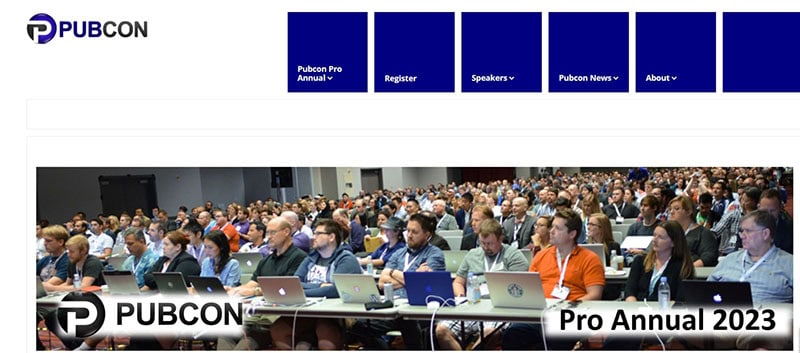 Pubcon graces the sparkling lights of Las Vegas with its commanding presence. This conference is where SEO aficionados converge to experience the buzz of innovation amidst the glitz and glamour of the Sin City.
The Hub of SEO Innovation
Pubcon is a melting pot of cutting-edge ideas and groundbreaking strategies. Here, novices and veterans alike engage in a frenzy of learning and networking.
Grab your seat for:
Scintillating keynotes by SEO titans, delving into trailblazing trends
Breakout sessions where you'll glean nuggets on link building, local SEO, and more
The US Interactive Awards – an evening that celebrates the shining stars of the SEO industry
Fostering Connections and Building Bridges
Pubcon is not just about absorbing knowledge; it's about forging lasting bonds. With its networking events, Pubcon serves as a bridge that connects you with like-minded professionals.
Here is a list of the top SEO conferences in 2023 that you can attend in person or online:
| | | | | |
| --- | --- | --- | --- | --- |
| Conference Name | Date | Location | Format | Cost |
| Friends Of Search Fest | March 23, 2023 | Amsterdam, Netherlands | In-person | Starting from €598,95 |
| Ad World | March 29-30, 2023 | Virtual | Online | From $799 |
| Brighton SEO | April 20-21 and May 4-5, 2023 | Brighton, U.K. | In-person and online | In-person starts at £205; virtual – free |
| Confab | April 30-May 3, 2023 | Minneapolis, MN | In-person | In-person starting from $1,795; virtual recordings only for $695 |
| MnSearch Summit | June 15-16, 2023 | St. Paul, MN | In-person | Early bird rates: $264-697; regular rates $374-$1,197 |
| Growth Marketing Summit 2023 | June 22, 2023 | Frankfurt am Main, Germany | In-person | Early bird rate from €599 |
| MozCon 2023 | August 7-8, 2023 | Seattle, WA | In-person or live streaming | Early bird in-person tickets start at $699; livestream only for $199 |
| Engage (formerly SearchFest) | August 11, 2023 | Portland, OR | In-person | Starting at $199 |
| INBOUND 2023 | September 5-8, 2023 | Boston, MA | In-person or online | In-person from $899 for September 6-8; from $1,699 for the September 5-8 VIP pass |
| Content Marketing World | September 26-29, 2023 | Washington, DC | In-person or online | In-person early bird rates start at $1099; digital pass from $799. Regular rates $1,599 and $899 |
| ADworld Experience | October 5-6, 2023 | Bologna, Italy | In-person and online | Early bird price starts from €169 |
General Tips For Participating In Conferences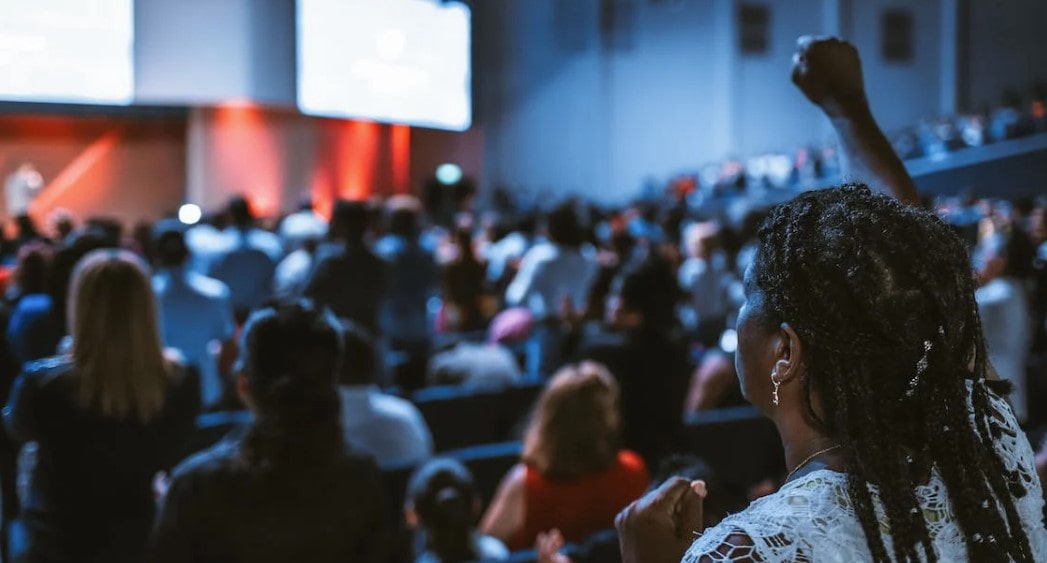 Take note of case studies presented for practical applications
SEO conferences are treasure troves of practical applications, and case studies serve as the golden nuggets. These in-depth analyses embody the experiences of industry experts and showcase the application of SEO strategies.
Decode Successes and Learn from Mistakes
SEO case studies lay bare both the triumphs and pitfalls of campaigns. Be it a successful backlink strategy or a content overhaul gone awry, there's a wealth of learning to be had.
For instance:
Understand how an e-commerce site skyrocketed organic traffic through clever keyword targeting
Analyze how a local business reclaimed its rankings after a Google penalty
Chart Your Course with Tactical Blueprints
Case studies often include blueprints that you can adapt for your campaigns. Harness these tactical roadmaps to bolster your SEO arsenal.
Participate in Q&A sessions to gain insights from industry leaders
Q&A sessions are where the magic happens. Here, the curtains are pulled back as industry leaders field questions, and the air is rife with knowledge.
Engage, Interact, and Extract Value
In Q&A sessions, don't be a wallflower. Be vocal, engage with the speakers, and siphon off invaluable insights.
Key takeaways often include:
Best practices for overcoming algorithmic changes
Insights into tools and analytics for refining your SEO campaigns
Glean Niche-Specific Knowledge
If you're into a niche, say mobile SEO or voice search, be laser-focused in your queries. Extract as much niche-specific information as you can to elevate your campaigns.
Follow up with contacts and implement learned strategies post-conference
As the dust settles post-conference, it's time to channel the acquired wisdom into action. But before you do, make sure to cement the bonds you've forged.
Cultivate Relationships: Don't Let Connections Grow Cold
Post-conference, keep the networking flame burning. Connect with peers and experts through social media, and engage in discussions.
Here's how:
Share notes and insights from the conference
Discuss possible collaborations or partnerships
Roll up Your Sleeves: Implement the Strategies
Now comes the crucial phase – translating knowledge into action. Evaluate the strategies, analyze their relevance to your campaigns, and meticulously execute them.
For example:
If you've gained insights into improving site speed, make the necessary tweaks
Implement content strategies by focusing on user intent and relevance
The Ever-Expanding SEO Voyage SEO conferences are not just events; they're an experience – a rite of passage for any digital marketer. As you traverse the halls, engage in Q&A sessions, and analyze case studies, remember that learning doesn't cease when the lights dim. It's an ever-evolving journey that demands perpetual commitment. So, keep your eyes wide open, ears perked up, and mind receptive to the boundless knowledge that awaits. Embark on this odyssey with an unquenchable thirst for learning, and the SEO cosmos is yours to master.
Conclusion
Stepping into the vibrant circle of SEO conferences – may it be in Berlin or Silicon Valley – provides a chance for everyone working in the SEO niche to explore exciting advancements and gather meaningful insights. The 2023 calendar is packed with an array of events designed to fuel your SEO strategies. At every conference, from the iconic Brighton SEO to the engaging MozCon, you're sure to find high-quality presentations from industry leaders, groundbreaking discussions, and unique networking opportunities. No matter your specific sector, these conferences cater to a wide range of needs, whether it's technical SEO for the e-commerce industry or local search for small businesses.
Stay up-to-date with the latest in SEO practices and meet notable thinkers from the industry. Not to forget, each event offers a chance to expand your professional network with partners from diverse industries and learn from the best in the business. Don't just listen – participate, engage, and contribute to these vital conversations!
Enhance your SEO and UX journey with Plerdy, a comprehensive tool that offers a plethora of features to optimize your websites. Register for a webinar or click through to access eBooks and infographics to support your journey. Unleash your potential and lead the way in 2023's SEO landscape. ⚡