Ecommerce business development requires qualified specialists to provide various search engine optimization services. That's why managers hire SEO experts or choose SEO outsourcing. The latter option is more efficient and less costly.
The head of a company or a full-time employee may lack the expertise to achieve the site's promotion to the top. Besides, it isn't easy to maintain leadership positions in search engines without the help of specialized firms. Search algorithms continuously change, and you may have trouble following them. Therefore, it is better to devote time to solving strategic tasks and prefer outsourcing SEO to experts.
What Is SEO Outsourcing?
To outsource means to transfer a part of the processes to a third-party organization or contractor that completes the tasks for you. The main reasons behind outsourcing SEO services are insufficient expertise and cost management.
The hired specialists take on core responsibilities:
Such cooperation is crucial if you have no resources or time to assemble a team internally. It's also a unique occasion to hire someone you wouldn't get otherwise.
Benefits of SEO Outsourcing For Agencies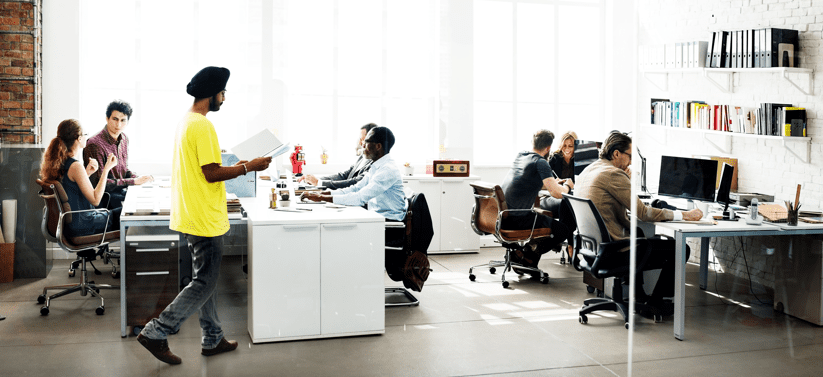 Digital agencies with no experience in optimization start SEO outsourcing to win more customers and offer extensive marketing services. They pursue two main goals – economy and better quality of services.
Entrusting SEO to another company or freelancer brings certain advantages:
There is no need to hire the staff and pay a monthly salary. Instead, you are charged only the agreed amount for the work performed. In addition, well-known companies can discount regular customers, offer bonuses, referral programs, etc.
Expertise. Search engine optimization is a fast-growing field. You must keep abreast of the latest changes and constantly learn new things. SEO outsourcing partners can provide the required knowledge, skills, and competence.
Versatility and availability. The talent pool is enormous. Potential employers can easily and quickly access assistance from well-known and reputable companies.
Free up resources. In small agencies, generalists or non-specialists are forced to do SEO. You can free your employees to focus on their core tasks by outsourcing.
Scaling capabilities. A company can handle more orders in the same time frame. Just buy more person-hours as your needs grow.
A third-party specialist has extensive practical experience in a specific market segment and can objectively look at the situation in your company.
Benefits of SEO Outsourcing For SMBs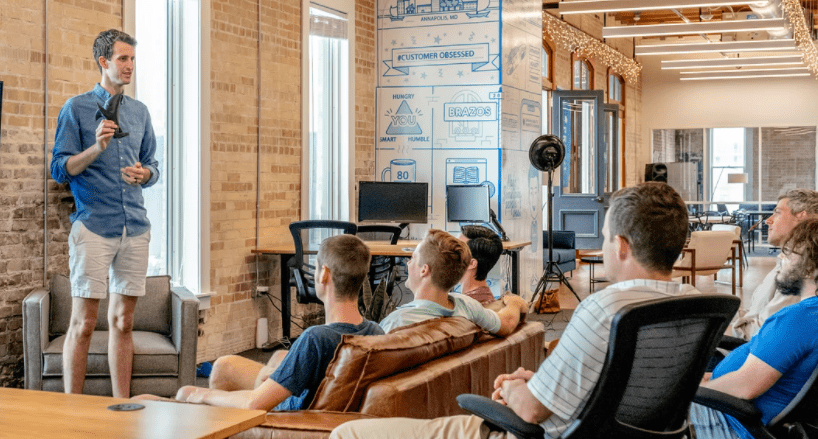 Many SEO outsourcing benefits for agencies apply to small and medium-sized businesses. Maintaining a full-time SEO position on the staff is impractical. But there are also additional advantages for SMBs:
Faster and more efficient results. Sharing responsibilities allows you to seek the help of highly specialized professionals. They collaborate and get tangible results quickly. For example, SEO outsourcing to India or Eastern Europe is an excellent price-quality ratio.
Speed. It's much faster than completing your tasks alone.
A comprehensive approach. Experienced outsourcers perform all-round promotion, including:
Long-term decisions. Local SEO outsourcing is better for consistent and effective website promotion and long-term performance than any other advertising method.
SEO is daunting, and not all companies can afford to hire competent people. If in-house is not an option, outsourcing will be an excellent alternative. After all, the task still needs to be done.
Top 5 Options to Outsource SEO Services
Outsourced SEO services include many kinds of SEO help you can request from a company. You can ask to analyze your existing website SEO, run a technical SEO audit, create content, and more.
Here are the primary SEO services to order:
SEO site audit
This SEO service means an in-depth website analysis to detect its current condition and flaws. The company runs a detailed audit to:
Thus, SEO site audit services are suitable for a company that needs information on the existing SEO landscape. You obtain data-driven estimates and SEO recommendations.
Technical SEO support
Technical SEO services are about optimizing the technical aspects of a website to improve its ranking in Google. It's usually a part of a broader SEO audit. Yet, you can delegate this service separately if you are not tech-savvy enough to do it yourself.
An SEO outsourcing company will analyze the overall site health, speed, URL structure, navigation, and other KPIs affecting the SEO performance. You may also request assistance with fine-tuning the site to remove the mistakes keeping it from Google's top.
Local SEO
Local search engine optimization follows the same principles as standard SEO but strongly focuses on promoting your services locally. Simply put, an SEO services company aims to rank you higher in local search results. They create a Google My Business account for you, generate customer reviews, select location-based keywords, write content related to local news, add location pages, and use other hacks to boost local SEO.
These SEO services bring maximum benefits to retail stores, restaurants and hotels, service businesses, hospitals, banks, and construction companies.
SEO content writing
Creating quality SEO content is essential to promote your blog and website pages. You need readable text that includes targeted keywords connecting you with potential leads. If you don't have an in-house content writer, you should outsource it to professional SEO services. SEO agencies usually hire experienced copywriters that can write articles with outstanding Google ranking and valuable information.
This service is cost-effective and saves a lot of time. You don't need to waste weeks looking for a content creator. – An outsourcing services company provides their top talents to complete your project.
Backlink building
Link building is an SEO service for acquiring backlinks from third-party websites that click back to your page. This service is highly critical since the more high-quality, trustworthy, and authoritative pages link to you, the higher Google displays your blog posts. At the same time, link building is one of the most challenging SEO services. You will have to launch guest blogging, distribute infographics, stay active on social media, grow your personal brand, and take many other steps.
How to Outsource SEO?
There are several options for outsourcing SEO services. Each has its advantages and disadvantages to consider. For example, you can implement specialized software, such as free or paid tools. These services provide automated audits, reports, and recommendations for improving your website.
Automated SEO services are an excellent option for quick fixes like adding an alias to an image or text to your page. But you still need professional human interaction when it comes to efficient website optimization. In other words, to solve complex and regular tasks, it is necessary to outsource SEO services to freelancers, contractors, outsourcing companies, or digital marketing firms.
Freelance platforms offer many profiles for SEO projects outsourcing at the best prices. But they also have some downsides, such as poor or slow communication or lack of proof of talent.
SEO services contractors are a transitional option between freelancers and specialized companies. A team of professionals comes together to share responsibilities and streamline operations.
An outsourcing SEO company is an optimum choice to reduce time and effort. You enjoy the proven experience and well-established cooperation procedures.
Since SEO belongs to a broader marketing strategy, digital marketing companies include this option in their offerings. These services are especially suitable if you outsource all advertising activities.
Tips to Outsource SEO
Since there are thousands of web-optimization providers, it is hard to distinguish which company is skilled and which exaggerates its merits. Especially for the offshore SEO outsourcing services you know little about. Therefore, when choosing a vendor, you must:
It is equally important to consider the price and the competition for qualified specialists. You must keep the balance. Another crucial thing is not to be afraid to ask questions and be selective.
Drawbacks of SEO Outsourcing
It would be wrong to say that SEO outsourcing solutions are always ultra-efficient. In some cases, they don't yield the expected results due to the following:
Unexpected costs. You spend less on a freelancer than on a full-time employee. But these are still expenses that you need to take into account.
Lack of knowledge. Internal SEO experts can help educate other employees, but as a rule, SEO outsourcing does not include training.
Insufficient control. Every time you attract someone outside, your workflows are disrupted. Of course, the final word on the project will always be yours. But you won't have the same level of engagement.
No dedicated resources. Having a team on staff means you can ask them to do something asap. SEO outsourcing requires more planning. Your urgent project depends on the availability and current workload of the SEO agency.
Trust issues. You never know if the hired specialists will resort to the Black Hat methods. But this is illegal and can only be helpful in the short term. So you need to monitor the actions of outsourcers, their legality (the so-called White Hat), and ethics. And don't forget about meeting deadlines.
Yet, if you consider these limitations from the start, they won't affect your outsourcing experience much. Professional SEO agencies do everything to keep you informed and satisfied.
Final Word
Of course, outsourcing any service has its limitations. But outsourcing SEO to an experienced team ensures you rank among the best players in your niche. So consider our advice and information from the article to choose an appropriate option for promotion.