Business development requires qualified specialists to provide various services in search engine optimization. Therefore, CEOs have to hire experienced employees or choose SEO outsourcing. The last option is more efficient and less costly.
The head of a company or a full-time employee may not cope with all the tasks for the site's promotion to the top. In addition, it isn't easy to maintain leadership positions in search engines without the involvement of specialized firms. Therefore, it is better to devote time to solving strategic tasks and outsourcing SEO.
What Is SEO Outsourcing?
To outsource means to transfer promotional functions by the internet resource's owner to an organization that operates in the web area. Outsourcing SEO service comes from a need for expertise.
The hired specialists take on a significant functionality:
semantic core collection;
composing meta tags and masks;
landing pages development;
preparation of technical tasks;
analysis, project analytics, etc.
Such cooperation is crucial if you have no resources or time to form your optimization department.
Benefits of SEO Outsourcing For Agencies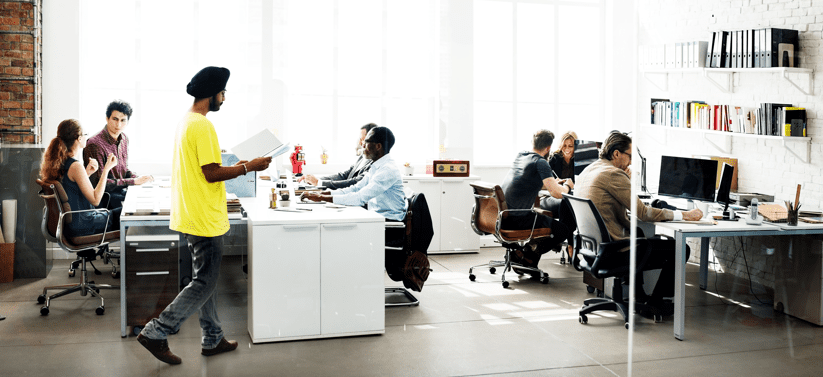 For digital agencies with no prior experience in optimization, the trigger for SEO outsourcing is certainly winning clients. There are two main goals – economy and better quality of work.
If you give the SEO to another company or freelancer, you can get certain advantages:
There is no need to hire a person on the staff and pay him a monthly salary. Instead, you give only the agreed amount for the work performed. In addition, well-known companies can discount regular customers.
Expertise. Search engine optimization is a fast-growing field. You need to keep abreast of the latest changes and constantly learn new things. SEO outsourcing partners can provide the required knowledge, skills, and competence.
Versatility and availability. Potential employers can easily and quickly access assistance from well-known and reputable companies on the Internet.
Free up resources. In small agencies, generalists or non-specialists do SEO. You can free your people to focus on their core skills by outsourcing this work.
Scaling capabilities. Unlike a situation where the company uses only internal resources, an agency can process more orders in the same time frame. Just buy more person-hours as your needs grow.
A third-party specialist has extensive practical experience in a specific market segment and can objectively look at the situation in the company.
Benefits of SEO Outsourcing For SMBs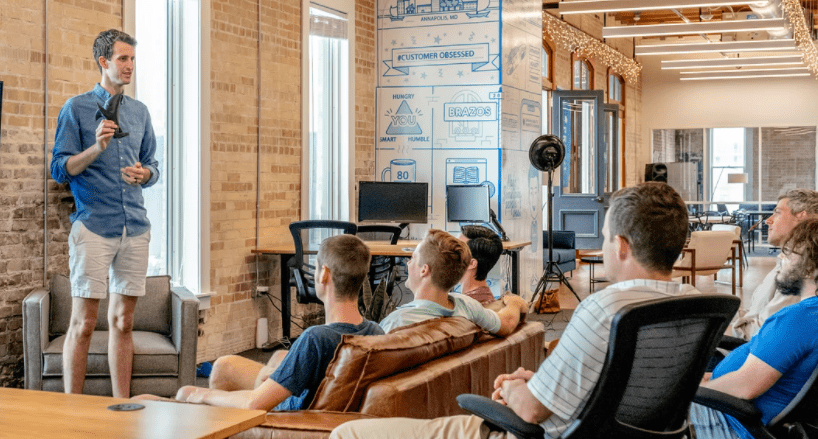 Many of the same SEO outsourcing benefits for agencies apply to small and medium-sized businesses. SEO is a function given over to a digital agency or freelancer for most enterprises. Because maintaining a full-time SEO position on the staff is impractical. But there are also additional advantages for SMBs:
Faster and more efficient results. Sharing responsibilities allows you to seek the help of highly specialized professionals. They can share tasks among themselves and get effective results quickly. For example, SEO outsourcing India is more likely to get positive results.
 Not to mention, it's much faster than completing your tasks alone.
A complex approach. Experienced outsourcers perform comprehensive promotion including:
data collection process;
web audit;
analytical processing of the information received;
subsequent monitoring of the serviced website's state;
planning and implementation of selected activities.
Long-term decisions. Local SEO outsourcing provides excellent conditions for consistent and effective website promotion and long-term performance compared to any other advertising method.
SEO is a daunting task, and not all companies can afford to hire qualified staff. And if in-house is not an option, outsourcing will be an excellent alternative. After all, the task still needs to be done.
How to SEO Outsource?
There are several options for outsourcing SEO services. Each has its advantages and disadvantages to consider. For example, you can implement specialized software, such as free or paid tools. These mechanisms provide automated audits, reports, and recommendations for improving your resource.
Programs are an excellent option for quick fixes like adding an alias to an image or text to your page. But when it comes to efficient website optimization, you still need professional human interaction. In other words, to solve complex and regular tasks, it is necessary to outsource SEO to freelancers, contractors, outsourcing companies, or digital marketing firms.
Many freelance platforms offer a large reserve for SEO projects outsourcing at the best prices. But this option may have some disadvantages, such as poor or slow communication or lack of proof of talent.
SEO contractors are a transitional option between a freelancer and a specialized company. It is a team of professionals who come together to share responsibilities and thus streamline operations.
An outsourcing SEO agency can be the best option to cut down on time and effort. But, at the same time, you attract the highest level of expertise with proven experience and well-established cooperation procedures.
Since SEO is part of a broader marketing strategy, digital marketing companies include this option in the offerings. These services are especially suitable if you outsource all of your advertising activities.
Tips to Outsource SEO
Since there are thousands of web-optimization providers, it is challenging to decide what company is high-end and who is embellishing and overestimating their capabilities. Especially for offshore SEO outsourcing. Therefore, when choosing a performer, we advise you to use the following leads:
Find out the rating. This indicator is not the main one. But if the agency's website itself does not occupy high positions in the SARP, it will not be able to promote you.
Look for reviews. You should not trust too enthusiastic comments, but this is a good sign if someone vouches for a company or a private specialist. Pay special attention to messages from familiar companies.
Experience. Check the outsourcer's previous business projects, years of work, and reputation in the local market.
Talk to several SEOs. Specialists will give you an idea of what to expect and tell you about the work of SEO outsourcing companies.
There should be no misunderstandings between you. Search engine optimization is not a secret knowledge or magic. It is your business, and you have a right to know everything. The third-party must tell you what it does for your website and why.
Find out the qualifications. Ask when the outsourcers had training and how they learn about current trends.
It is equally important to consider the price factor and the great competition. The main thing is not to be afraid to ask questions and choose the best ones.
Drawbacks of SEO Outsourcing
It would be wrong to say that SEO outsourcing solutions are a good step. In some cases, it also has disadvantages:
The presence of certain costs. You spend less on a freelancer than on a full-time employee. But these are still expenses that you need to take into account.
Lack of knowledge in the team. SEO is essential for any business that relies on web traffic. Internal experts can help educate other employees. However, it is better to keep this information inside. And SEO outsourcing, as a rule, does not include training.
Insufficient control. Every time you attract someone outside, you lack power. Of course, the final word on the project will always be yours. But you won't have the same level of engagement.
No dedicated resource. Having a team on staff means you can always benefit from people's expertise immediately. SEO outsourcing gives companies budget flexibility, but it also takes some control. Your urgent project depends on the outsourcer's availability and current workload.
Trust issues. You never know if the hired specialists will resort to the Black Hat methods. But this is illegal and can only be helpful in the short term. So you need to monitor the actions of outsourcers, their legality (the so-called White Hat), and ethics. And don't forget about meeting deadlines.
Final Word
Of course, outsourcing any service has its drawbacks. But when you outsource your SEO work to an experienced team, you will make sure that you end up ranking among the best players in your niche on the Internet. So consider our advice and information from the article and choose the appropriate option for promotion.