SEO (search engine optimization) is a comprehensive development of a website and its promotion to one of the top positions in Google results. SEO of a website can be named as a channel for attracting traffic to the website and a tool for influencing search engine robots in order to achieve leadership in search results.
Why is it so important to be in the top lines of results? The answer is given by the search engine statistics for commercial queries, i.e. queries that reflect the users' desire to buy something. Of all traffic, 95% is on the first page of search results, and from 60% to 80% on the 1-3 lines. Any businessman will be happy to attract such attention to his or her financial company (brand, product). So it is important to make every effort to get to the top of search results.
If you need comprehensive and highly qualified help with SEO, it is better to contact the SEO company. They are complexly engaged in on-page and off-page SEO. At the same time, their services cost several times less than the services of SEO specialists in the state.
20 SEO Company for Financial Companies
These SEO companies have vast experience of working in financial domains. Some of them offer only SEO services, others also provide PPC, CRO, Web Design services. If you are looking for a reliable SEO company for your financial company, you can trust them.

Inseev Interactive is one of the most experienced SEO companies that work in the financial domain. Its main services are SEO services, digital advertising, and content marketing. Its clients are Layla, Rothy`s, Ygrene, License Locators, and Griffin Funding. The office is located in San Diego (CA). Jimmy Page is the founder of Inseev Interactive.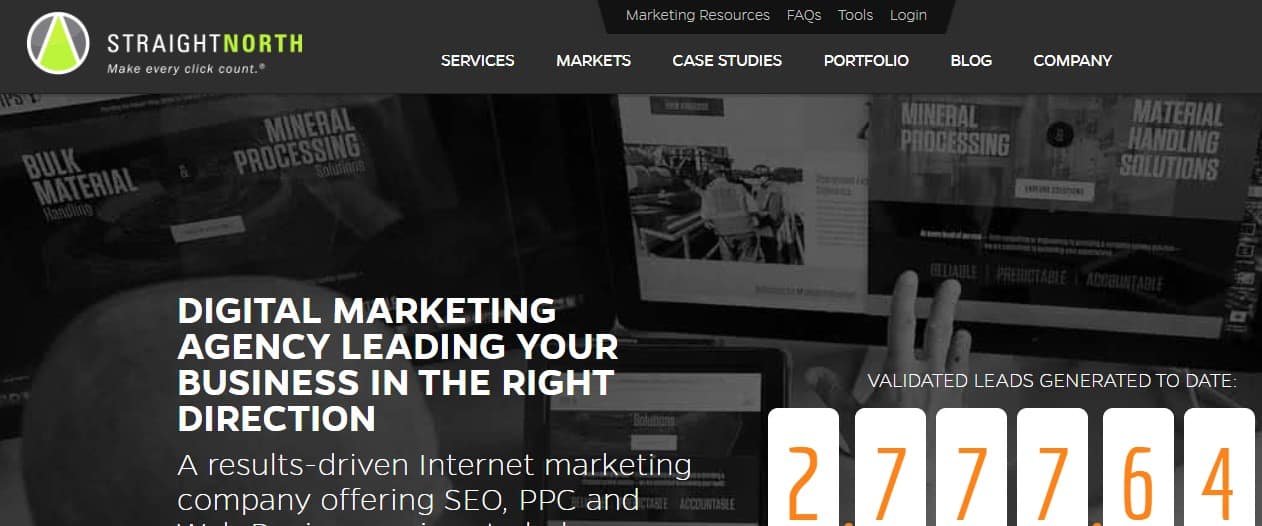 Straight North is an SEO company with huge experience in financial companies' promotion online. It offers a lot of different services related to SEO, web design, PPC and display advertising, email marketing, and graphic design. It is a great SEO company with offices in Downers Grove (IL), Charlotte (NC), Baltimore (MD), Austin (TX), Washington (DC), Denver (CO), and some other cities. Aaron Wittersheim is Chief Operating Officer at Straight North. The clients of this SEO company are FireKing, Acieta, BluePay, Nava, and Revpart.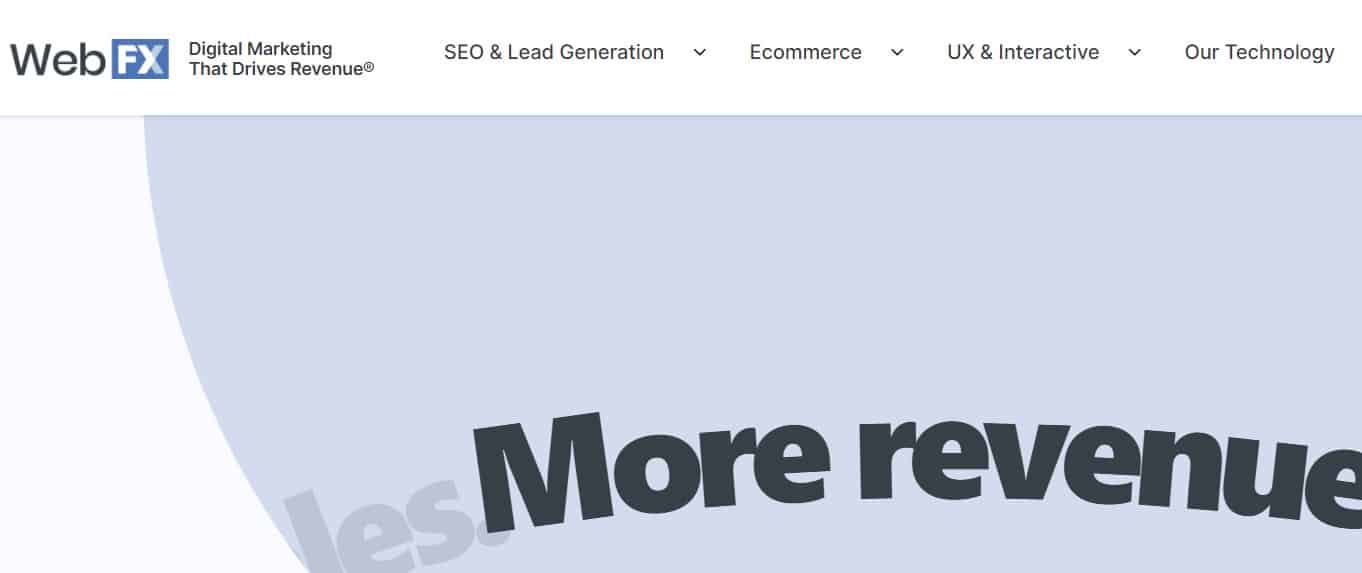 WebFX is increasing clients` revenue via Organic Search, digital advertising, social accounts, E-commerce optimization, content marketing, and UX. It has tremendous experience in providing SEO services for financial companies. Among its clients are HydroWox, Furbo, PaulB Parts, York Saw And Knife, and KOA. This SEO company has over 5 offices, some of them are based in Philadelphia (PA), Harrisburg (PA), and Tampa (FL). William Craig has founded WebFX in 2001 and today is CEO.

The SEO Works is specializing in providing SEO services for financial companies. All the offices of this SEO company are based in the UK in London, Leeds, and Sheffield.
Its clients are Dainese, Cricket, Barber DTS, SureSafe, and Reed. Neil Palmer is CEO at The SEO Works.

Coalition Technologies works not only in the financial domain but in all kinds of domains. It has over 600 client case studies that prove a results-driven approach. It has over 5 offices, the headquarter is located in Los Angeles (USA). Coalition Technologies` clients are Allied Wallet, Locus Tax, Cashback Loans, Solartis, and Amerinote Xchange. Andrej Dremliuga is a digital marketing manager at Coalition Technologies.

This is Canada's top digital agency based in Pickering. This is one of the best SEO companies for financial companies. Among its clients, you can find Remax, Sick Kids Foundation, Scene, Discovery Channel, and Waste Wise. Ruud Hein is over 15 years senior SEO & web publisher at Search Engine People.

This SEO company for financial companies offers on-Page SEO (keyword research and SEO audit) and off-Page SEO (link building). Among its cases are Sterling, PropertyForce, New Home Builder, Eden Health, and Norseman Structures. Michael Transon is CEO at Victorious.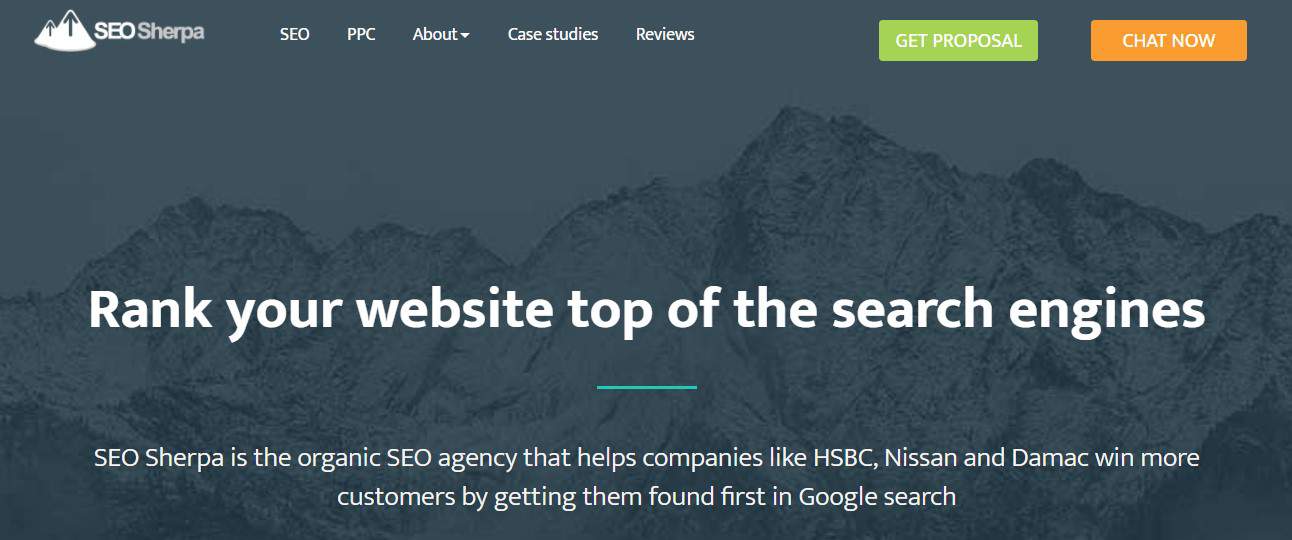 SEO Sherpa offers only SEO and PPC services. Damac Properties, Pet's Delight, Toni Malt Academy, Resorts & Hotels, and Teckzu ordered services from this SEO company and enjoyed the results. The office is based in Dubai (UAE). Crystal Lynn (Pretorius) Bouwers is the client services manager at SEO Sherpa.

This SEO company suits financial companies. It has a lot of case studies with financial companies. Among them are CAPX solutions, Bours & Lucero, Sayari, Alvarez, and STG. The office is in McLean (VA). Connor Wilkins is CMO at Direction.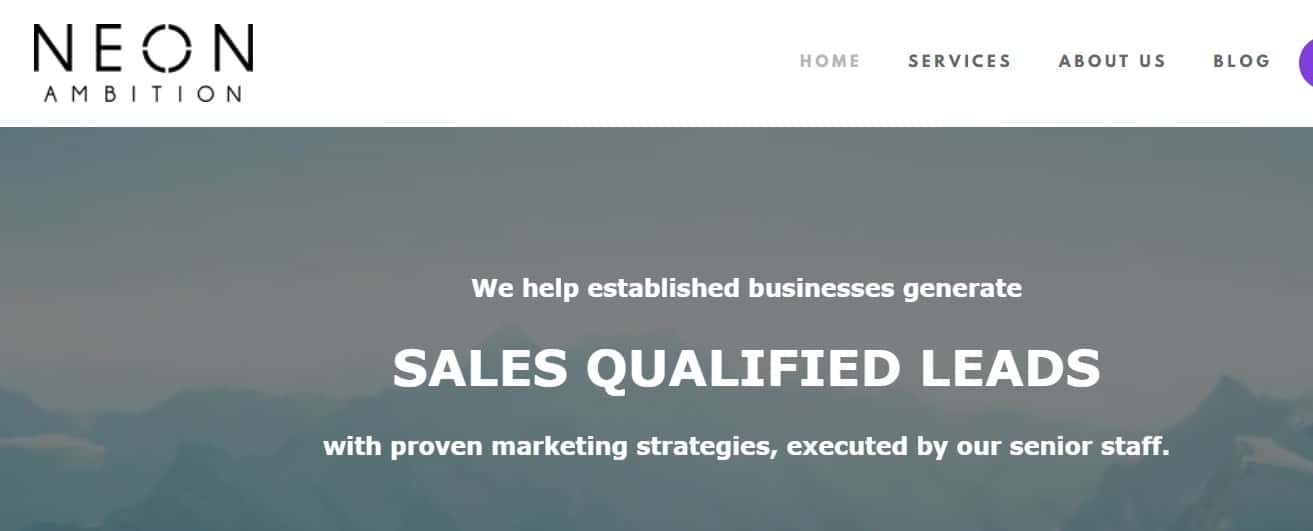 Neon Ambition improves revenue growth with online marketing strategies. This team consists of experienced professionals. It has many clients, some of them are Tactical Wealth Advisors, Janet & Suggs, FVF Law, Mid City Development, and Kissing Tree. Its office is based in Austin. Jordan Slover is the founder of Neon Ambition.

It is an experienced SEO company that provides effective SEO services to financial companies. Its clients are Milk Bar, CellWaves, QuizGriz, Hearst Bay Area, and AdvancePoint Capital. The office is in Brooklyn (NY). Logan Palmer is director of growth at Sure Oak.

This SEO company offers its expertise to achieve clients' goals. They promote businesses based on demand and target audience analysis. Foam Order, Invein, ADP, Solei Solar, and Workfront became an Avalaunch Media client and enjoyed the results. Avalaunch Media has an office in Lehi (Utah). Jason Coulam is a partner & CMO at Avalaunch Media.

This SEO company has a lot of famous international clients, for example, Tefal, OLX, Nestle, Henkel, and Knauf. Thanks to the data-driven approach, Whites Agency exceeds customer expectations. Maciej Wozniak founded WhitesAgency in 2012. This SEO company has 2 offices: in Warsaw (Poland) and Lindon (United Kingdom).

Boostability offers SEO, website development, and conversion rate optimization services. This SEO company works at a local level for businesses all over the world. Boostability's portfolio includes over 1000 projects. One of its offices is in Berlin (Germany). Gavan Thorpe is CEO at Boostability.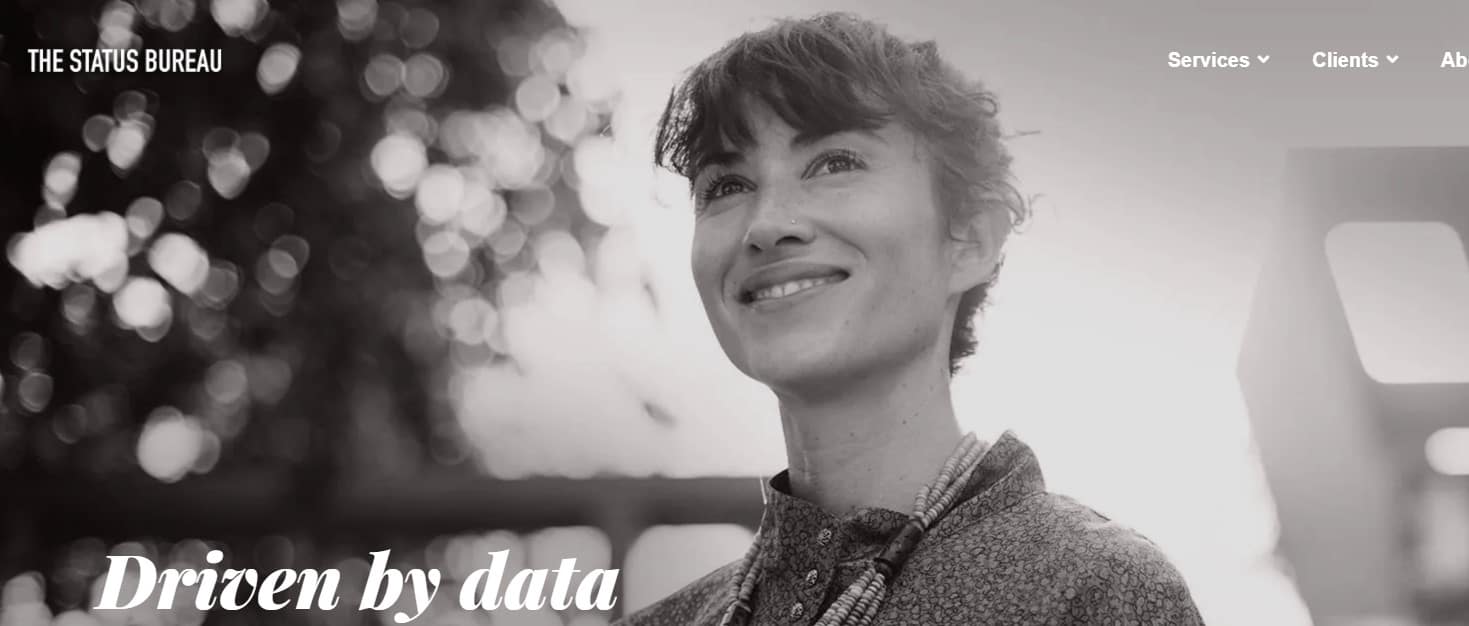 The Status Bureau is one of the best SEO companies for financial companies. Its goal is to bring clients more sales from the Internet. This SEO company doesn't just aim to get the client's website into the top 10. It studies user behavior, analyzes statistics, and works on increasing conversions so that in the end these actions will lead to an increase in the client's profits. Darren Prasad is a partner & manager at The Status Bureau. This SEO company has 3 offices, one of which is based in Edmonton (AB).

Fractl is an SEO company that works on the result of the client for more than 9 years. Fractl provides a range of services to promote businesses on the web and help to find new clients. This SEO company is recommended by many large and medium-sized businesses, such as NVISION, Porch, Fanatics, Alexa, Sapio, and dozens of other companies. Nick Santillo is CEO & President at Fractl.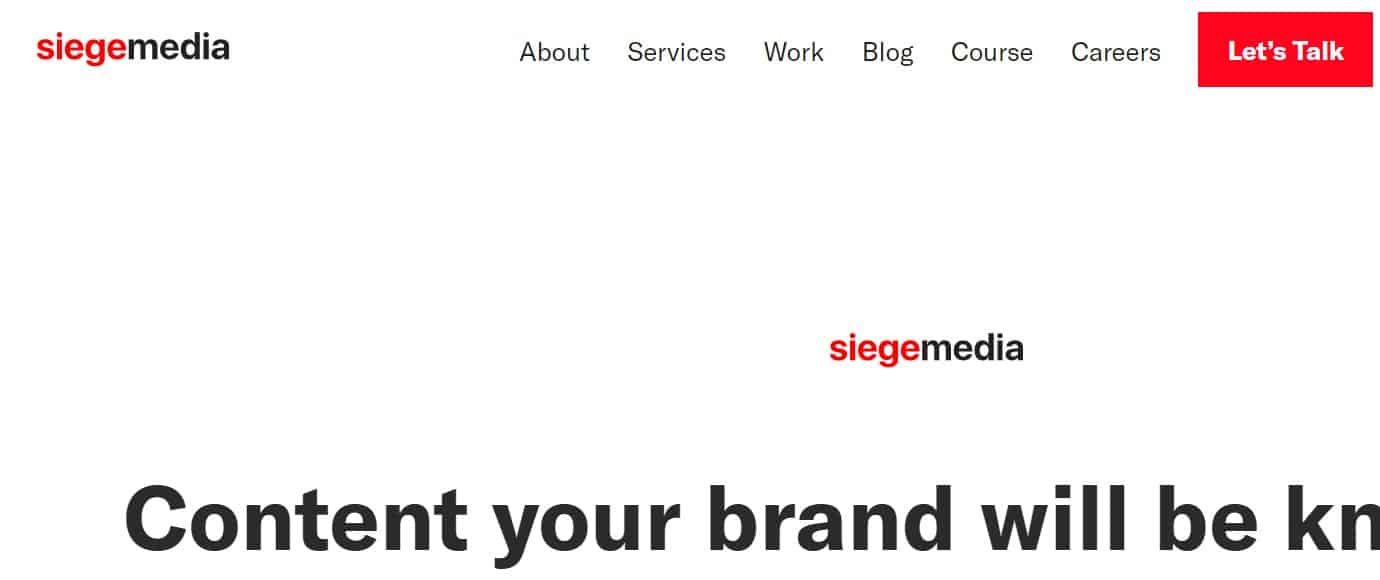 Siege Media does not have a one-size-fits-all solution for every task. But in work, it uses a whole arsenal of tools, while giving free rein to their imagination and not being afraid of experiments. Siege Media attach great importance to the formalization of processes because they do not tolerate disorganization in their work. Ross Hudgens is the founder & CEO of Siege Media.
A professional team, the use of cutting-edge approaches to clients, and transparent pricing have made Silverback Strategies one of the best SEO companies in the USA. Its clients are FISCALNOTE, AAFMAA, LEXISNEXIS, ECORNELL, and HYPER VIGILANCE. Neil Welsh is CEO at Silverback Strategies.

Each specialist of this SEO company is a professional in different domains with more than 5 years of experience. They use both modern and proven over the years effective methods of SEO promotion, always achieving their goals. Appify, Cortado Group, and SCAD trust their SEO promotion to this SEO company. It has offices in Pittsburgh (PA) and Wheeling (WV). Justin Seibert is the president of Direct Online Marketing.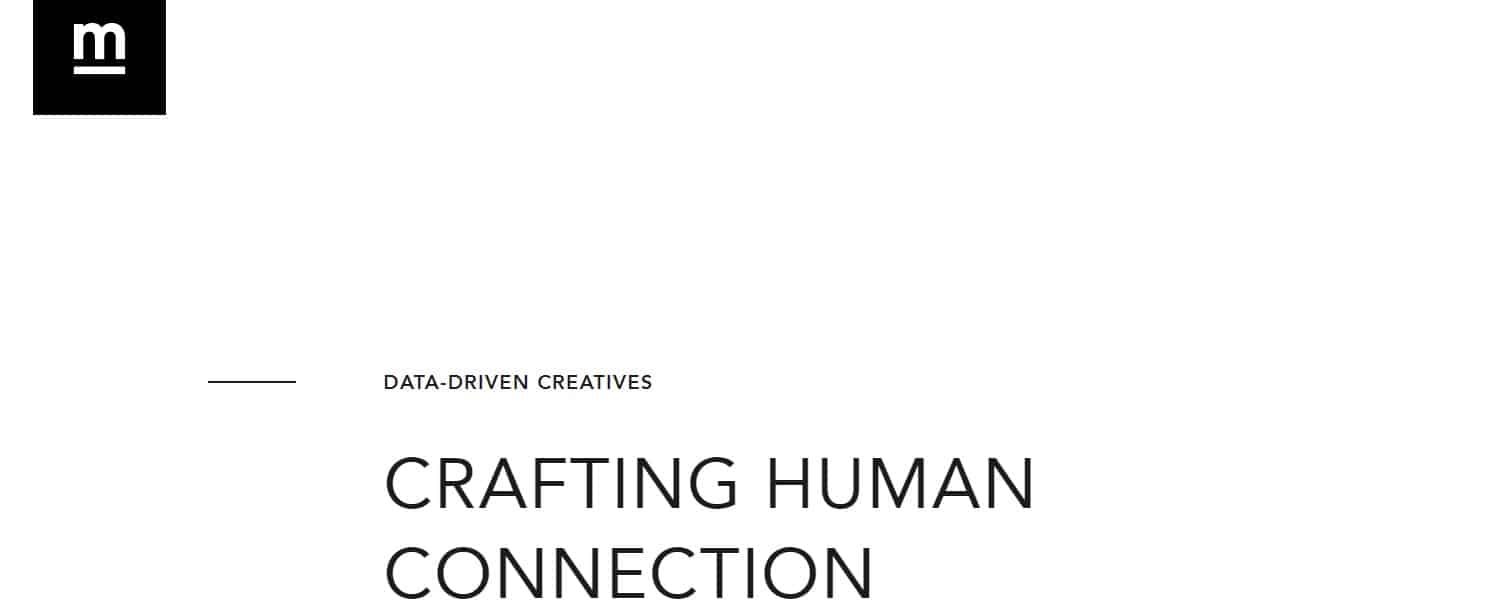 This SEO company doesn't just promote websites. They help to win the competition on the web and attract interested visitors. Among the clients of this SEO company are both large companies and small regional organizations that want to make a name for themselves. Its clients are Edelman Zero Group, Okamura, Avenue, SafeRate, and even Microsoft. Lior Geft is CEO at Mabbly, the office is in Chicago (IL).
Conclusion
When you are looking for someone to entrust the SEO promotion of your financial company, the main thing is to remember that this work should be done by a good team. We hope our list of the best SEO companies for financial companies will help you to find what you are looking for.