Nowadays, online firms should consider essential SEO characteristics that correspond to Google search algorithms. Search engine optimization defines whether a company's web pages correspond to users' requirements for providing beneficial results. Depending on the territorial distribution of a company's services, there are two global and local types of SEO optimization. International SEO companies fundamentally differ from local agencies by the following parameters:
Marketing strategy – Global SEO agencies can optimize websites for foreign organic search, which requires a more complicated approach.
Keyword difficulty – Users may type search requests using a certain country-state language. Therefore, the semantic core should be gathered depending on foreign demands.
Localization – Local SEO agencies usually include offline services, which is essential to localize websites due to companies' physical arrangements. Global SEO companies work with territorially broader service requests that are primarily offered online.
Global SEO companies use various marketing approaches to optimize websites for international search requests and make brands recognized worldwide.
Goals and Objectives of the Global SEO Services
The main goals of a global SEO agency's services include optimizing search engine parameters for the international audience. They work with specific marketing strategies to promote proper websites which increase search relevance. The main goals of such SEO firms involve:
Lead generation and direct marketing – One significant aim of any SEO agency is to improve conversion rates, the objective indicator of a webpage's suitability to a client's requirements.
Increase traffic – SEO specialists use different marketing methods, including placing informative content, keywords research, PPC marketing, etc., to increase the targeted traffic.
Improve E-commerce sales – Using suitable keywords is decisive in such cases. Pages will bring more profitable users to pages if they have a relevant marketing semantic core.
Brand reputation – Customers buy from brands if they are high-ranked and suit their individual needs. If these parameters are considered, the company's authority grows.
Options that lead customers to their aims at websites determine general satisfaction and build up primary opinion. Global SEO companies suit perfectly to reach purposes.
Top 11 Global SEO Companies
Plerdy's list of reputed international SEO companies includes active efficient organizations which work with world-famous brands, successfully improving recognition through marketing services among worldwide customers.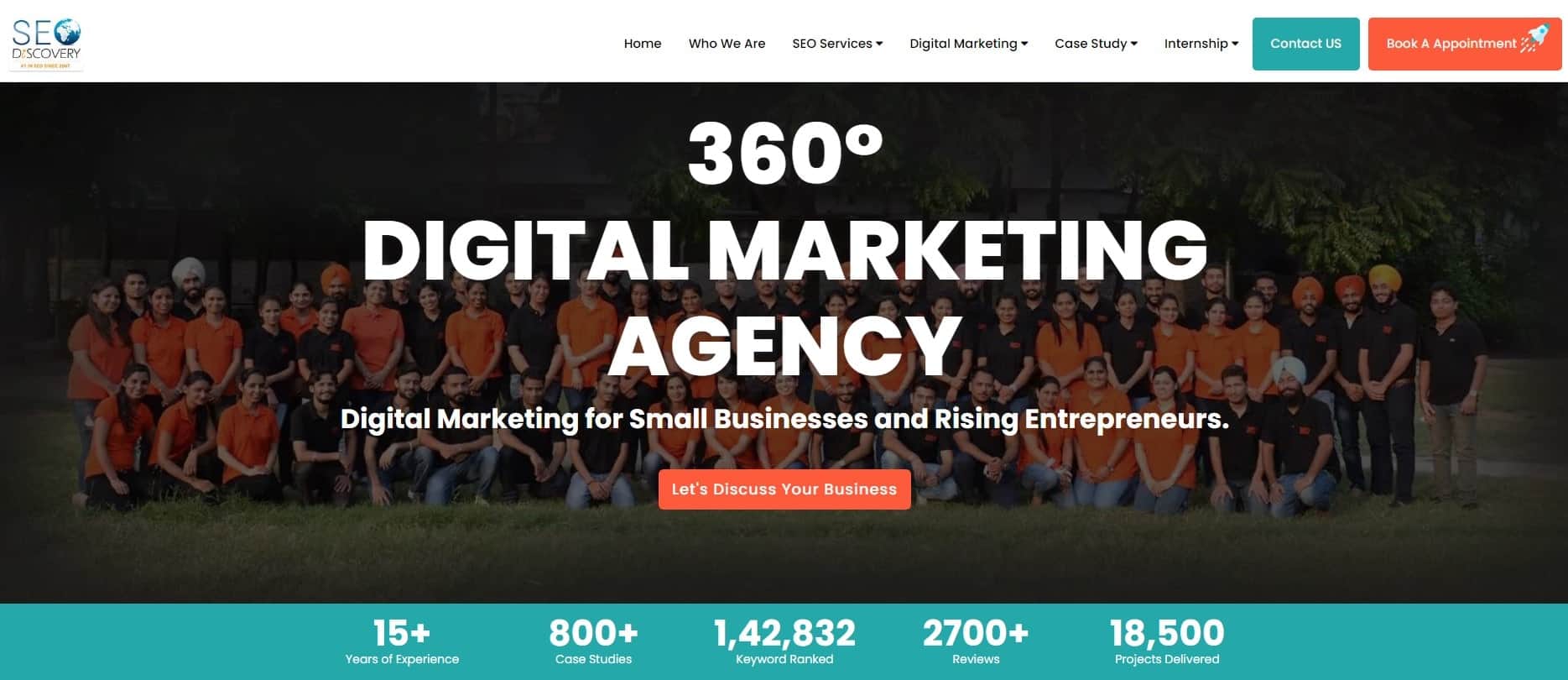 SEO Discovery, being one of the Best SEO Service providers throughout the globe, has 300+ in-house SEO experts. They also hold a library of 800+ successful inspiring case studies. Searching for a premier international SEO company to assist in growing your company? Look no further than SEO Discovery. This business, which has offices in both India and the US, has established a reputation as one of the top 10 global SEO services in the sector. As the best SEO company, SEO Discovery has worked with several high-profile clients, including Elle.com, Infinity Collection, DPS, and many more. The CEO or Co-founder of SEO Discovery is Mr. Mandeep Singh. You can connect with him on LinkedIn.
Case studies:
Recently, SEO Discovery helped UsedMobile4U, an online marketplace for used mobile phones, to achieve a significant increase in organic traffic and revenue. The team conducted a comprehensive analysis of the website and identified various technical SEO issues, including slow page loading speed, lack of structured data, and duplicate content. They implemented a range of on-page and off-page optimization techniques, including fixing technical issues, creating fresh and optimized content, and building high-quality backlinks. These efforts led to a significant increase in organic traffic and a good increase in revenue within just a few months of the project's start. The success of this project demonstrates SEO Discovery's ability to provide effective SEO services for e-commerce businesses.
Ross Laing, owner of Radara Marketing says, "I have been using SEO Discovery for about a year now. They take care of all my marketing and SEO requirements. So far, so good. My clients love their weekly reports. Would recommend you choose them!"
Over the past 20 years in my industry, I have understood that SEO, social media,  and digital presence play a huge role in the business these days. We have been with SEO Discovery for over a year now, and we have seen a good change in our website traffic, social media, and any of the online platforms." says the CEO of Mani Bagga.

This is an American global SEO company from Harrisburg, Pennsylvania. It was founded by William Craig in 1996, and since then has driven more than $2 billion in revenue for its clientele. Currently, it is one of the largest SEO companies in the world. This international SEO agency provides highly efficient services, including:
Recently, WebFX international SEO agency helped HydroWorx to gain SEO traffic. Marketing specialists provided a website redesign paired with a SM-strategy. As a result, clients received a 131% organic form submissions growth with a 236% organic sessions increase.
Bar's Leaks, Reynolds Enterprises, Bruni & Campisi, Maryland Sunrooms, KOA corporations are purchasers who improved their competitiveness with WebFX international SEO agency services.
They want us to succeed and always go an extra mile, – Daniel Wallace, Digital Marketing Strategist at New Western.
I have 16 years of industry experience, and WebFX is the best agency I've ever worked with. – Flavia Antonescu, Digital Brand Strategist at the Russian School of Mathematics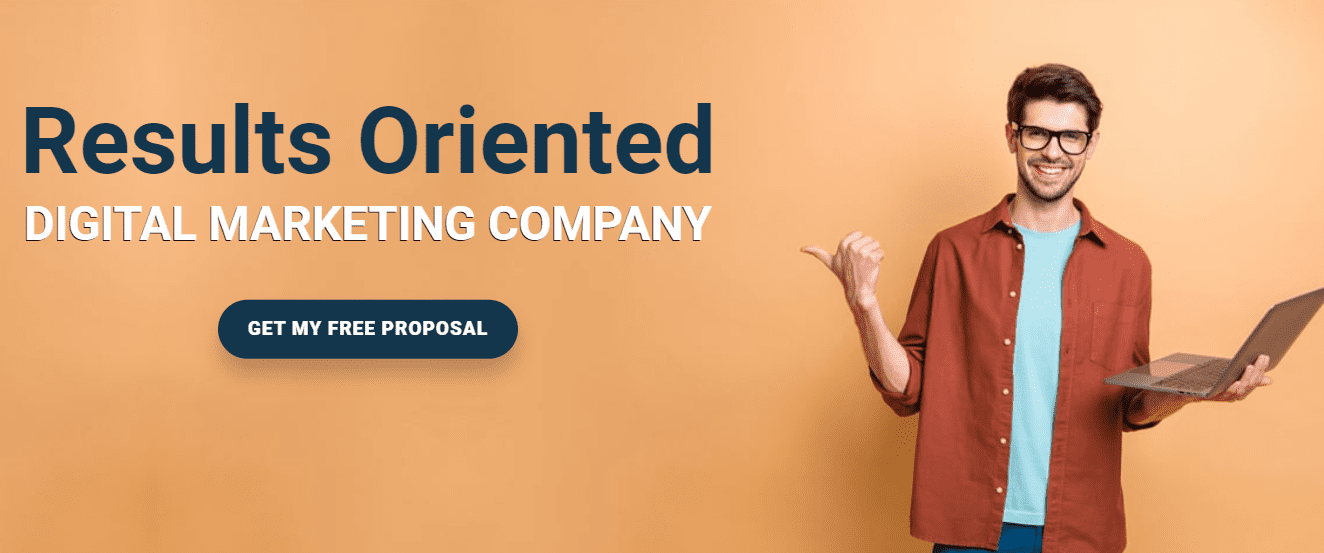 This Indian SEO company with a worldwide presence has had a head office in New Delhi since 2009. Naveen Kumar, the founder, created proficient promotion strategies considering aspects of digital marketing. Marketing services include WordPress and PHP development, website redesign, SEO, and PPC. JDM Web Technologies works with various brands such as RefluxMD, Elevationcomms, Sportmania, UPshow, etc.
Recently, JDM international SEO agency has provided marketing services to a Press Kitchen New York PR firm, as they needed more visibility on the internet via SEO optimization and reputation management. JDM increased Press Kitchen's popularity by achieving 6,000 new users and 12,000 pageviews.
JDM support and round-the-clock service are great, – Mintoo Mahur, Owner of Ganpati Medicos.
They take every question seriously and acted upon each service I required, – Kirti Namdev, a Freelance Legal Consultant

Kyle Roof founded the global SEO company in 2014. Its headquarters are in Phoenix, Arizona. The High Voltage SEO team specializes in various marketing niches, such as SaaS, B2B, E-Commerce, etc. An international SEO agency provided more than 400 experiments since 2018, bringing a great experience. HV professionals worked with Hana Tonic, Lobster Anywhere, Anbosa, Intersport Australia, etc.
High Voltage's global SEO platform worked with a fashion footwear brand. High Voltage increased the shop's online sales by 300% in 16 months. In the last three months, their revenue has grown by 29%.
They were very skilled in technical aspects of SEO, – Natalia Sandic, Community Association Manager at Self Care Product Retailer.
They were very helpful in accommodating my work style and primary types of content I wanted to create, – Russel Brightwell, an Interior Stylist.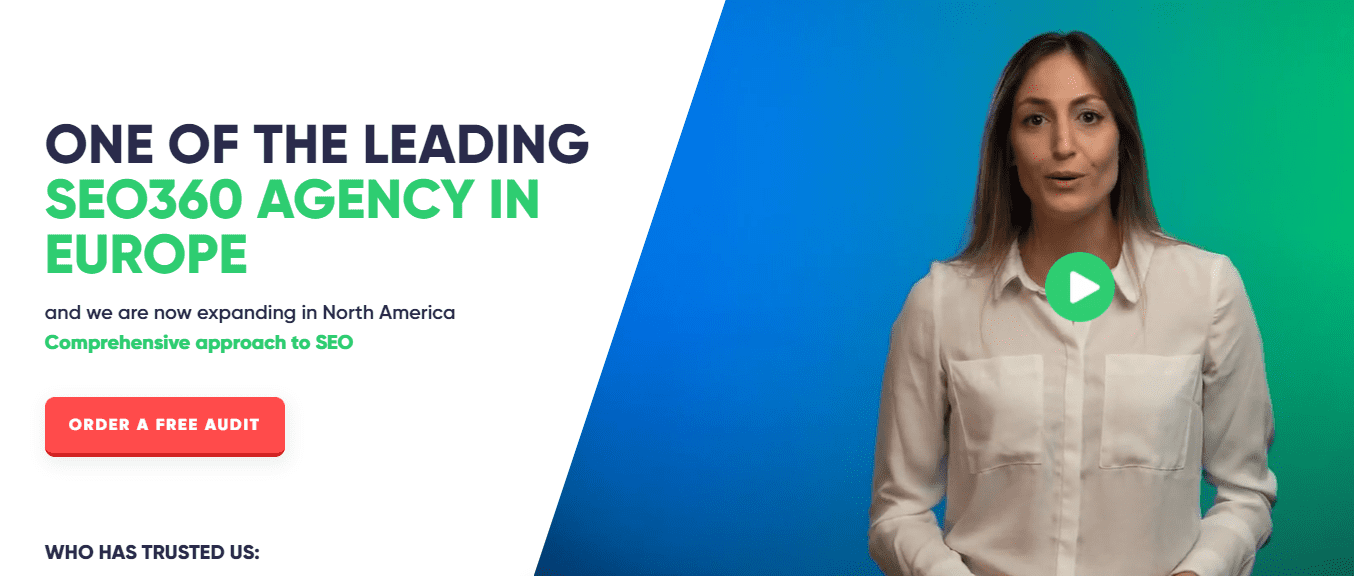 iCEA Polish global SEO company was founded in 2007 and is currently working with European, Asian, and North American businesses. Wojciech Haremza, the CEO, created a specific working model to run a successful multinational SEO company, which includes the following approaches to marketing:
Innovation
Comprehensiveness
Transparency
Customer satisfaction
Effectiveness
Marketing services include website SEO audit, link-building, lead generation, conversion rate optimization, etc. iCEA international SEO agency works with Sneaker Peeker, Pufy.pl, and Eibach.
In a recent case, iCEA increased transactions by 1172%. The clients' goal was to improve the low website visibility. iCEA, one of the top international SEO agencies, came up with strategies for content optimization that led sellers to more effective business.
They provide professional and comprehensive services, – Damian Ratajczak, CEO at Sowa Marketing.
We're impressed by how quickly they've managed our website to rank on the first page of some keywords, – Bruno Figueira, the Director of Portuguese Treasures Ltd.

This is a Ukrainian global SEO company from Kyiv, Ukraine. Daniel Dramshev founded this international SEO agency in 2011. Netrocket is famous for its international SEO consulting & PPC services, which objectively improve the conversion rates of many worldwide companies. Villa Krim, JoinUP!, OkayCMS, and Myflyright upgraded with Netrocket services.
Not long ago, Netrocket SEO professionals carried out an SEO marketing campaign for a money transfer service that saw 113,29% growth in six months.
Netrocket's SEO knowledge and professionalism are awe-inspiring, – Nani Chow, Forward Deployed Engineer at Airport Guide Site.
Netrocket helped a lot in making the site more user-friendly — we're happy with the cooperation, – Veronika Kitarenko, a Sales Manager at a Cable Company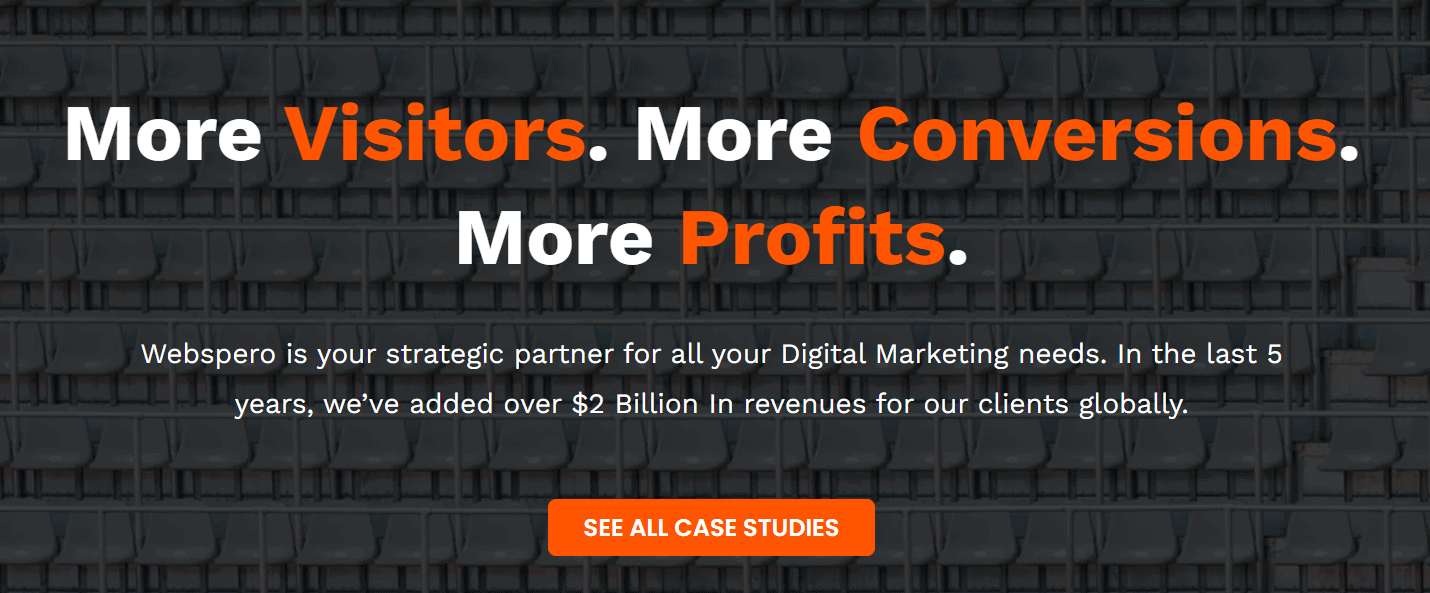 WebSpero is one of the biggest SEO companies in the world from Mohali, India. Gursharan Singh and Rahul Vij found it in 2015. The international SEO agency provides different optimization & marketing services, including Shopify & BigCommerce SEO agency, search engine optimization by industry, PPC, and web development. Couturecandy, Italian Food, Plum Goodness, BFX Furniture, BOE Marine are some of the buyers satisfied with WebSpero marketing services.
A recent order came to them from "The Tiny Hearts" educational platform. WebSpero improved SEO by performing brilliant marketing skills all the way long.
They know what they're doing and provide top results, – Amrita Singh, Owner of Entent.
WebSpero's content writers are very hardworking, and they're always developing creative blog articles, – Business Analyst, an IT Consultancy Company

It is a top Indian global SEO company founded by Mandeep Singh in 2007. SEO Discovery's main office location is Mohali, successfully operating as an international search engine optimization company. They have more than 12 years of working in the SEO niche making 97% of customers come back. Its regular marketing services include social media optimization, custom SEO, influencer marketing, etc. Nick Ryan Motor, Designer Vertical Gardens, AirCo, and ScaffMag are regular clients of SEO Discovery international agency.
This is the ideal international SEO platform for manufacturers. For a toy warehouse manufacturer, SEO Discovery conducted marketing research and provided new strategies for promotion. This effort led marketers to viable positions through search engine ranking.
They are professional and solve the problems quickly, – Shan Kappor, Owner of Shanphotography.
It would be awesome if they could be our in-house team, – Igor Silva, Strategic Consultant, a Medical Marketing Agency.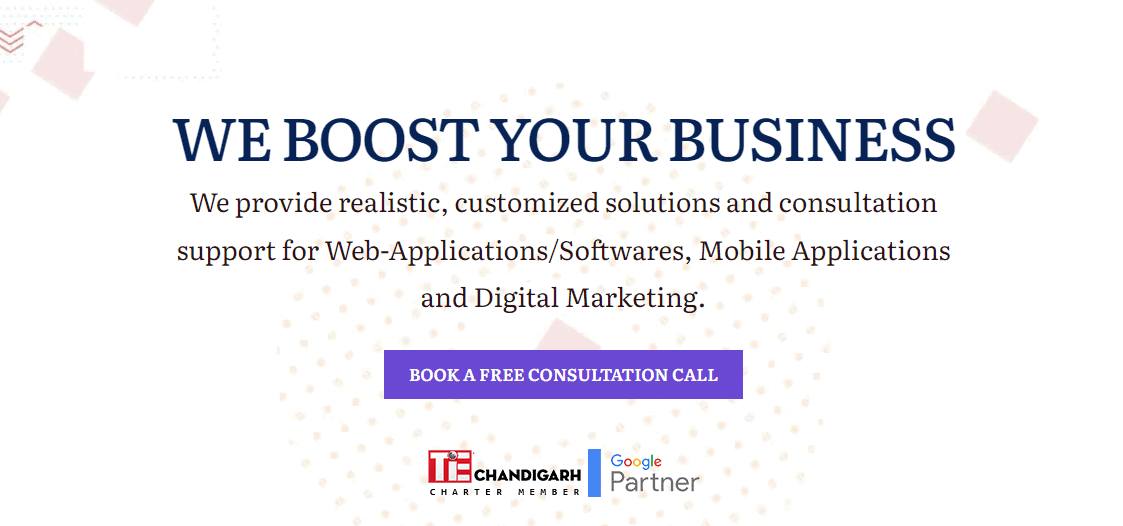 Webomaze international agency was founded by Ravi Sharma and headquartered in Melbourne, Australia. Webomaze has offices in Virginia (USA) and Chandigarh(India). Marketing services of the global SEO company includes:
Custom & responsive web design
Website & software development
SEO & social media marketing
Voxx Analytics, MedEvac Canada, Diet Yumm, and Atlas of Care are Webomaze clients.
Pharmavoxx came to Webomaze to speed up webpages and improve services for users generally. Professional SEO, and UX specialists delivered all improvements flawlessly.
They were innovative and collaborative, helping us to reduce spending, – Brit Davis, CTO at Digital Marketing Agency.
Their creativity, understanding of customers' needs and responsiveness makes them stand out, – Alan Hernandez, an Owner of BrandNewAgain.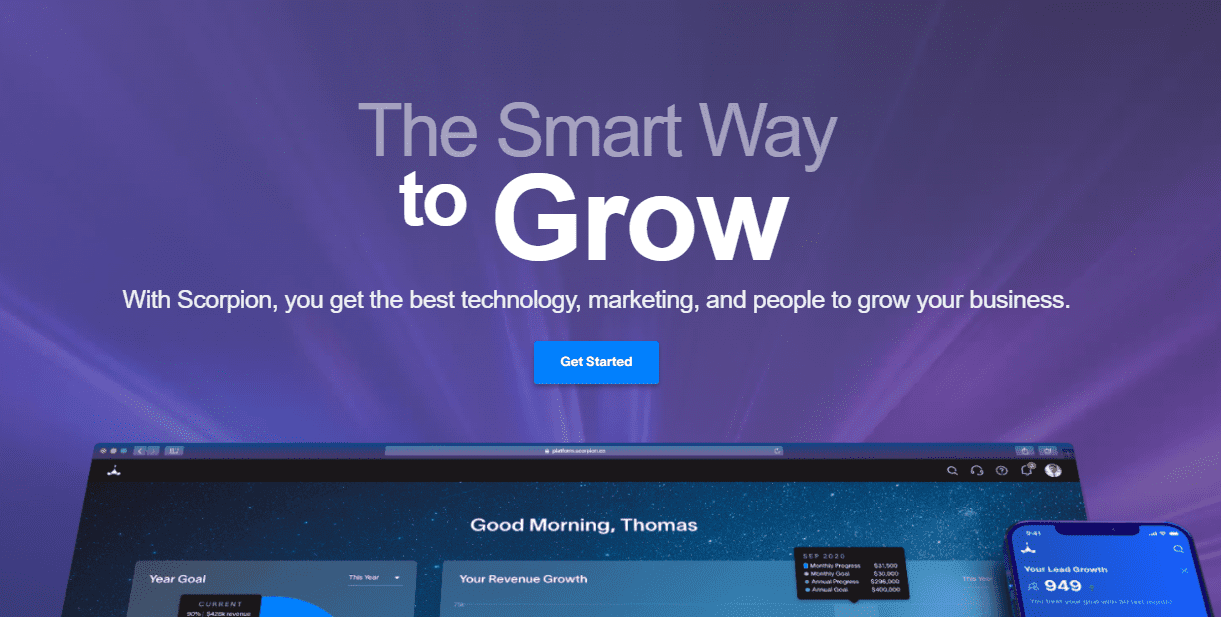 The American SEO organization from Lehi, Utah. Daniel Street, the CEO, built up an efficient international agency with a customer-first philosophy. Marketing services include lead & review management, SEO and advertising strategy, etc. Unlike many other overseas SEO companies, this global SEO company works with local brands, franchises, law firms, etc. Regular customers are Yekrangi & Associates, Arnold & Itkin LLP, Revill Law Firm, Drexler Law, etc.
In their last project for Hembree Heating & Air Conditioning, Scorpion international agency achieved a 57% lead volume increase yearly, providing a 108% growth of website traffic.
The web design and the programming are the best – Dr. Jeffrey Braverman, Medical Director at Reproductive Immunology Clinic.
Scorpion's level of attentiveness to their client's needs is commendable. – Tina Moody, a Marketing Director, Richardson Richardson Bordeaux.
This is an international Japanese SEO company founded by Hiroto Soshizaki. Since 2017, this SEO agency provides highly-efficient marketing analytics, podcasting, and SEO services. The agency provided various podcasts such as Propotype, Mic Future Eyes, inVisible Voice, and Share Growth.
In each SEO project, Submarine SEO pays attention to keyword research, SEO audit strategies, content planning, and analytics reporting. Here is how they achieve perfect reviews from clients:
The experience they have with other clients is outstanding, – Senior Client Enablement Manager at Advertising Agency.
To Sum Up
Overall, global SEO companies provide different services to optimize website relevance for the worldwide audience. If you want to become recognized as the demanded company, you may hire SEO services that use highly efficient digital marketing strategies.