Ready to skyrocket your SEO knowledge? Dive into the "Best 10 SEO Webinars" – your one-stop solution for mastering search engine optimization! Here, we have compiled a collection of webinars that will develop your skills and help you remain competitive.
✅ Learn cutting-edge strategies
✅ Get insights from industry leaders
✅ Watch practical case studies unfold
Our webinars are meticulously designed to cater to beginners and seasoned professionals alike. So, whether you're a newbie or an SEO guru, there's something valuable for everyone!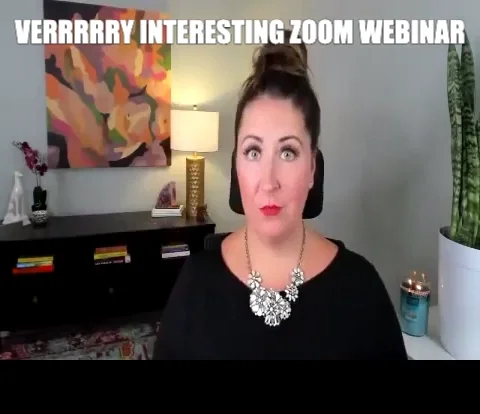 Why Plerdy?
Don't miss out on our special mention of Plerdy – a game-changing SEO tool crucial for success. Plerdy's comprehensive suite of features will help optimize your website and drive impressive results. Learn more about Plerdy in our webinars and unlock its full potential.
So, what are you waiting for? ⚡
Today, embark on this enriching journey and transform your SEO game with the "Best 10 SEO Webinars"!
SEO Panel Discussion: Powerful SEO Trends and Best Practices
Discover powerful trends and best practices in our SEO Panel Discussion! Join leading experts for an interactive webinar experience:
Current SEO DOs & DON'Ts: Get expert advice from top-notch practitioners.
Real-life experiences: Gain insights from seasoned professionals.
Q&A session: Have your pressing questions answered by our panelists.
Meet Our Stellar Panelists
Tessah Aihara – The SEO Mama's mastermind
Marceline Yudith Prawitasari – Felmo's SEO trailblazer
Karolina Waligóra – Mindvalley's SEO virtuoso
Dennis Yu – BlitzMetrics' strategic guru
Unlock your SEO potential—register for the webinar today! Don't miss this chance to learn from the best in the industry.
"SEO Party" – Virtual SEO Conference
Join the ultimate SEO bash and amp up your expertise with the industry's finest. Revel in:
Hot trends: Stay ahead of the curve with the latest SEO insights.
Pro tips & tricks: Learn to tackle SEO challenges like a seasoned pro.
Live sessions & demos: Engage in hands-on learning from renowned experts.
Who's Invited?
SEO newbies eager to navigate the landscape
Online business owners seeking organic growth
Senior SEO specialists staying current on trends
Unmissable Agenda Highlights
Craig Campbell – Affiliate Marketing SEO wizardry
Malte Landwehr – Elon Musk & Boris Johnson join the SEO fun
Mason Yu – In-house SEO Q&A: Linkbuilding, Partnerships, Outreach
Colton Miller – Organic Intelligence masterclass
Kevin Indig – Q&A on pivotal SEO trends in 2022
Secure your spot at the SEO Party and skyrocket your success!
Learn SEO: Advanced SEO Webinar Class 2022
Elevate your SEO game with our cutting-edge webinar! Unleash your potential and:
Stay ahead with the latest Google updates impacting SERPs
Implement advanced SEO strategies without wading through search clutter
Learn from an expert panel with over 30 years of combined experience
Why You Can't-Miss This Webinar
Perfect for those who:
Seek to advance their SEO skills and confidently discuss strategy
Aim to stay current with the newest updates and tactics
Strive for growth, investing energy in positive steps toward goals
Unravel SEO Secrets with Our Stellar Lineup
John Lincoln – Ignite Visibility CEO
Alan Bush – VP of Strategy
Jen Cornwell – Director of Strategy
Mordy Oberstein – Wix's Head of SEO Branding
Dive into Google MUM, content optimization, and more! Register now and skyrocket your SEO expertise!
The Complete Guide to SEO for Today (Full Webinar)
Discover the ultimate SEO strategies in our comprehensive webinar. You'll learn the following:
Our clean SEO approach for 2022
Proven methods that drive organic traffic
Real-life examples of achieving 100,000+ monthly page views
With years of testing and refining, our strategies stand up to Google's algorithm updates and improve rankings over time. So don't let conventional wisdom hold you back – unlock the secrets to driving traffic and boosting your business.
Key Takeaways:
The importance of relevance in content creation
Expertise, authoritativeness, and trustworthiness (E-A-T) as ranking factors
User experience and its impact on rankings
The role of content age in SEO and overcoming the "ghost town" phase
Embrace the future of SEO with our in-depth webinar and stay ahead of the competition. Sign up today!
Kyle Roof Reveals 2023 E-E-A-T Secrets
Introducing the Atari Hacker Podcast – a must-listen for SEO enthusiasts, niche site builders, and authority site creators alike! Host Gail Britton welcomes the esteemed Kyle Roof, a celebrated speaker and SEO expert, to reveal the 2023 E-E-A-T Secrets.
📹 In this episode:
Learn from Kyle's captivating storytelling, blending SEO wisdom with engaging anecdotes
Gain insights into the recent Yandex leak and its implications for Google's SEO methods
Discover the difference between expertise and experience in E-A-T and how to implement them on your site
Understand the role of unique, personal experience in crafting high-quality content
Don't miss out on the insightful conversation between Gail and Kyle – subscribe now and elevate your SEO game!
Wix SEO Webinar: 2022 Round-Up & Sneak Peek
Discover the highlights of Wix's 2022 SEO product developments in this comprehensive webinar led by Nati Elimelech, Head of SEO, and Einat Hoobian-Seybold, SEO Product Lead. Stay ahead in the SEO game with exclusive insights into Wix's newest tools and features:
Auto Redirects: Effortlessly manage page slugs with automatic redirects, eliminating 404 errors and preserving SEO power.
Structured Data Expansion: Customizable structured data for various page types, including homepage-specific enhancements like Sitelinks Search Box and Local Business.
Image Sitemaps: Dynamic image inclusion in sitemaps supports Google's visual search focus.
App Integrations: Google Posts and Wix Portfolio are integrated into SEO setting defaults, with more to come.
SEMrush Partnership: Free keyword research within the Wix platform powered by SEMrush.
Attend the webinar to get a sneak peek at Wix's planned 2023 SEO advancements and keep one step ahead of your rivals.
Wix SEO Webinar: Boost Your Local Landing Pages
Discover the secret sauce to create high-performing local landing pages with Wix's SEO Webinar, featuring Amanda Jordan, Director of Digital Strategy at Rickety Roo. Get ready to outshine your competition and captivate local customers!
Master the art of crafting unique, competitive location pages
Leverage multiple data sources and user-generated content
Optimize for top SERP features
Key Takeaways from the Webinar:
Local landing pages are invaluable for capturing local customers
Address common issues with location pages for better performance
Make each page tailored to specific locations and their needs
For example, if you're running a plumbing business in Tampa, having a dedicated Tampa plumber page can help you rank higher in local search results. Amp up your local landing pages with personalized content, hours of operation, phone numbers, and testimonials from customers in the area.
Live from Tastemaker: Keywords, Topics & Intent – SEO for Bloggers
Discover the secret sauce for ranking higher on Google with our SEO for Blogger's episode, recorded live at the Tastemaker Conference in Chicago. Dive into the importance of aligning content with the following:
Relevant keywords
User intent
Positive user experience
Our experts at the conference, including Arsen Rabinovich, Ashley Segura, and Andrew Wilder, shed light on the complex relationship between keywords, topics, and intent. Learn from real-life examples, like the case of Foaming Hand Soap, and grasp the significance of satisfying users' search queries.
Optimize your blog's performance and establish yourself as an authority in your niche with our insightful webinar! 🐳
SEO Webinar: Fears, Doubts, and Concerns between SEO Agencies and their Clients
Join our insightful webinar to bridge the gap between SEO agencies and their clients, fostering open communication and eliminating uncertainties. Representatives from both sides will unite in a virtual roundtable discussion, addressing pressing concerns and fostering mutual understanding.
🥇 Key Discussions:
Justifying the 6-week waiting period for visible results
Emphasizing the importance of content creation, even for non-writing businesses
Clarifying the package of services to ensure transparency
Explaining the cost of link-building efforts
Discover the art of effectively conveying the value of each SEO action to clients, regardless of their prior knowledge. Simultaneously, empower clients to grasp a transparent picture of their investment. Don't miss this game-changing webinar – sign up now!
Shopify SEO: 6 Steps to Success
🔎 SEO webinar and unlock the potential of your Shopify store. Here's what you'll learn:
Top Shopify SEO mistakes to avoid
The comprehensive 6-step process for Shopify SEO success
In-depth insights into keyword research
Google's #1 ranking factor
Live Q&A session for personalized guidance
Follow these six steps to skyrocket your Shopify store's search rankings:
Shopify Keyword Research: Discover relevant, high-potential keywords for your niche.
Shopify Website Architecture: Strategically map keywords to the right pages, ensuring optimal site structure.
Shopify On-Page SEO: Optimize each page by incorporating keywords in URLs, headings, and content.
Technical SEO: Ensure smooth functioning with proper sitemaps, robot.txt files, and webmaster tools.
Content Marketing & Blogging: Create high-quality, engaging content to attract and retain customers.
Shopify Link Building: Boost your domain rating and improve search rankings with quality backlinks.
Don't miss out on this opportunity to learn from our CEO, Giles Thomas, an experienced Shopify SEO expert.
Bottom Line
What a journey it's been through the "Best 10 SEO Webinars"! ⭐ We've explored every nook and cranny of the SEO landscape – from WordPress plugins like Yoast to enterprise-level solutions like Conductor. The webinars have left no stone unturned, covering a wide range of topics:
Mastering Yoast and YoastCon events 💰
Latest news and updates in the SEO world 🌏
Social media, citations, and PPC strategies 📈
In-depth audits, tracking, and reporting 📊
Career-shaping resources and ebooks 💪
These webinars have provided valuable insights from industry experts like Pat Salzl, Claire Carlile, and Wayne Hipps. Learn from their experience, and shape your SEO career using their shared tactics.
Plerdy: Your SEO Game Changer
Don't forget to leverage the power of Plerdy – an all-in-one tool that can skyrocket your SEO efforts! ❓
So, start your engines, and take your SEO skills to the next level with these webinars! Seize the opportunity, and transform your online presence today!