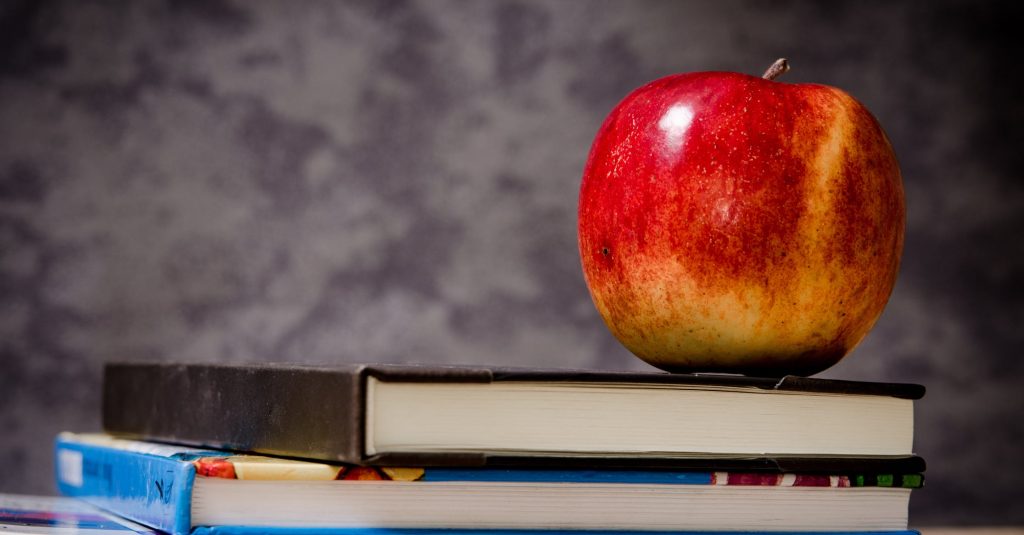 If you have decided to change your occupation or acquire new skills by mastering UI/UX design, that's a good call. Of course, you'll have to learn and practice a bunch of things to make a confident step from a newbie to a professional but it's worth it. Today this field is extremely popular: there are lots of vacancies and remuneration is also decent. Why? The thing is that the look of websites is no less important than their functionality.
Let's start with the definition and notion of web design. Are you sure you understand it correctly? This word unites two main notions: visualization + interaction. UX and UI design must provide solutions to the problems users encounter interacting with your website.
Today you have a great opportunity to learn from the top experts in this field even if you live on the other side of the world. Online learning has long ago become available to most Internet users. Following independent platforms, best world's universities also started to create their own educational websites. You just have to choose the optimum course based on your needs and knowledge.
There is one common question we would like to answer right away: Will I have a diploma or certificate that would allow me to find a good job in web design? Yes. However, this is another reason to take the choice of learning courses more responsibly.
One more thing. What learning courses are better: free or paid? The answer is equally simple. Everything depends on your skills and opportunities. If you are a design newbie, you should start from free online courses to make sure that you like the job. A huge plus is that most paid educational platforms offer a free period during which you will be able to see whether UX/UI is worth your investment or maybe it's better to look for something else.
How and where to start studying UX and UI design?
For those who have been dreaming about a design career for a long time, we have collected several recommendations which will finally make you work on yourself instead of thinking how and where to start studying UX and UI design.
Very often newbies mistakenly think that design involves writing the code. Despite the fact that website development and design are very closely connected, these are absolutely different fields. You don't expect programmers who develop websites to begin researching a user market and create interfaces, right? The same rule applies to design. Good specialists must be good only in what they do.
At the same time, many UI and UX designers recommend taking at least a basic programming course for newbies. You don't have to code and develop websites but to understand the code and how it works. This knowledge will definitely considerably simplify the work and help to become more proficient in UX and UI design. In addition, minimum programming knowledge will help to understand what developers do and communicate with them more efficiently when you need to cooperate to create an ideal user interface.
Nowadays, it's not that difficult, since there are numerous online guides for newbies on how and where to start.
STUDY THE MOST POPULAR UX DESIGN TOOLS
Today, there are numerous design tools which can both simplify your life and make it more complicated.
You should understand that some of them are good, great, and just wonderful, but there are also those which don't deserve your attention at all. It's also worth noting that every type of work requires specific tools. Note this if you want to go from newbies into a professional league.
THE NEXT STEP – REAL USER TESTING
A UX designer must dedicate a considerable amount of time to testing and market research. Finding solutions to user problems is something that will actually help you to achieve a high level of proficiency and become a great UI/UX designer. To get the necessary result, you need to conduct testing based on the behavior of a potential or existing user. You have to understand how visitors landed on your page, whether they managed to quickly complete what they needed, where they got lost, and why left the website. The answers to these questions will help you to achieve the maximum quality of UX design and make it really selling.
But note that one-time testing wouldn't probably be enough since every time after removing and fixing errors, you have to conduct the next testing to perfect your resource.
Mastering graphic design: Where, Why, and How?
To become a graphic design professional, you absolutely don't have to allocate several months for separate design courses. It's enough to go through a few stages:
Study the key principles of graphic design and the history of its development;
Analyze the projects of top design specialists trying to understand how they achieved such results;
Hear the constructive criticism of professional designers. This can be done both offline and online;
Constantly work on your mistakes, learn, and don't be afraid to start from scratch;
Get acquainted with different tools for work choosing the best of them (Photoshop, Adobe);
Collect your portfolio and start a personal blog;
Register on forums for designers.
Flat design is one of the leading tendencies in today's design world. After Apple presented iOS, flat has quickly started to conquer the market. It's based on minimalism which effectively increases usability. Here everything is done for user comfort, which is actually, what makes flat so popular.
We have selected for you several renowned courses suitable to study the basics of graphic and flat design and start your growth from a newbie to a professional.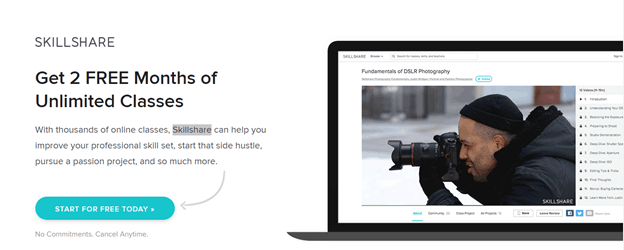 On this website, you will find thousands of lessons on graphic design and more. They will both guide you on how to develop your professional skills and start mastering design from scratch. You will quickly learn to use Photoshop or any other tool and create high-quality designs, find out where to seek inspiration, constructive criticism, etc.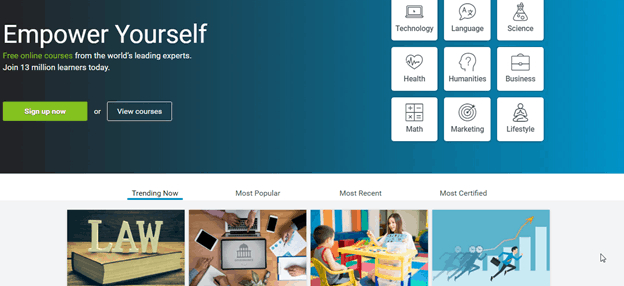 Alison, one of the largest platforms for free learning in the world, gives anyone a chance to learn the subject they are interested in regardless of their location. Here you will find lessons for both newbies and professionals who are constantly monitoring new tendencies in their field.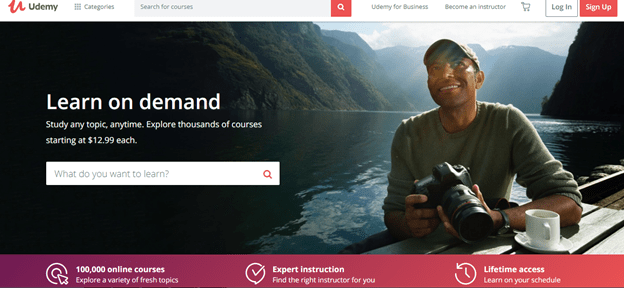 The courses provided by Udemy will help you to quickly and easily learn the basics of Photoshop, graphic, flat, UI design, and any other type of design.
This is not an exhaustive list of web resources that can become your foundation on the way to mastering a new profession. Below we will talk about other courses that can teach you design.
Visual Web Design
Visual design is another design type aimed to improve user interfaces with illustrations, typography, proper use of space, photos, layouts, and colors. To create iconic designs, you need to study and understand the principles of visual design, such as color balance, contrast, space, proportions, similarities, and dominating elements.
Today, visual designers are in high demand for a reason. They have managed to unite the knowledge of graphic and UX/UI designers while, at the same time, complementing it with new skills and working principles. You cannot implement a good visual design if you don't understand the basics of user interfaces, web design, or graphic design. Like any modern designer, you also cannot go without standard programs, such as Photoshop, Adobe, and Sketch.
It's also worth noting that visual design includes branding and individual design. This means that you should be well-versed in these fields, know how to convey visual messages and communicate with people. Clients always prefer a specialist who can quickly and clearly express his ideas showing what they will gain from the cooperation.
It's not that difficult if you are really ready to work on yourself and study. There is a variety of paid and free courses, books, video lessons, etc., so the key is just your desire and efforts.
Mobile Web Design
For those who are interested in development and the design of mobile apps, today there is a great opportunity to fill a new niche – mobile web design. A high-quality UI and UX design plays a vital role in the future success of an app. However, the working process in case of mobile apps is very different from working on user interfaces for websites. You need to be well-versed in advances and follow several reliable and tested rules of mobile design for Android and iOS.
GUIDE ON CREATING HIGH-QUALITY DESIGN OF MOBILE APPS
To attract users to your app and keep them, you need to take into account a few key principles of high-quality mobile web design, including:
Consistency of a general layout: The design of all sections of your app must match, otherwise even the greatest Android app won't attract the necessary number of users;
All interactive elements must be clear and easy to understand. Ambiguity may confuse users;
Create an intuitive mobile design that allows users to understand the next actions without reminding them;
Communicate with users. They will choose you if they know when the process has started, what the process is all about, and how long it will take. For Android, use Toast and for iOS – notifications;
Mobile UX design must be multi-layered. Don't display all functions available in Android apps right away. Such multi-layeredness attracts users and keeps them interested;
App search must be very simple, quick, and clear.
If you want to become a successful designer of Android and iOS mobile apps, you must understand all these principles and always stay in step with the times, since the world of innovations is moving at a frantic pace.
Best web design schools and courses in the US
If you have already firmly decided to engage in web design, the next step is the choice of a school to study. Obviously, there is a gazillion of colleges, universities, and simple courses offline. Usually, the studying process also includes some other subjects, such as engineering, programming, business education, and more.
Nevertheless, don't ignore online education. Web design can be easily mastered this way. Not only do you get a chance to choose the best narrow field you like, but you can also considerably save money receiving the knowledge no less valuable than the best offline education.
In case you still prefer attending regular colleges or courses, we offer you a list of several top US schools which can turn you into a web design professional.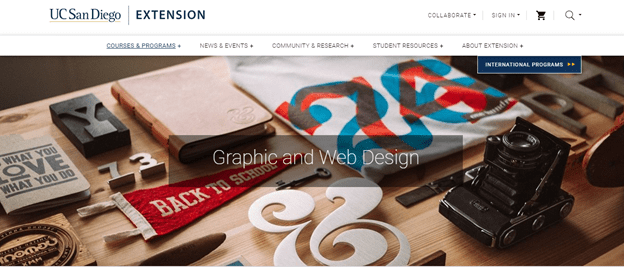 University of California San Diego offers an accelerated course on professional graphic and web design that ensures comprehensive education based on modern programs. The course lasts for one year during which you can learn everything about design – from branding and forming your individual style to working with Photoshop, Adobe, and other tools. In addition, you will gain basic coding skills sufficient to work as a professional designer.
Cost of learning – $14,500.

In Purdue University, you can choose a certain specialization related to web design. After finishing it, you will have a solid basis to become a real professional. In addition to mastering design, students of this university also study programming. This course will prepare you to create a high-quality and appealing web resource.
Cost of learning – $11,693.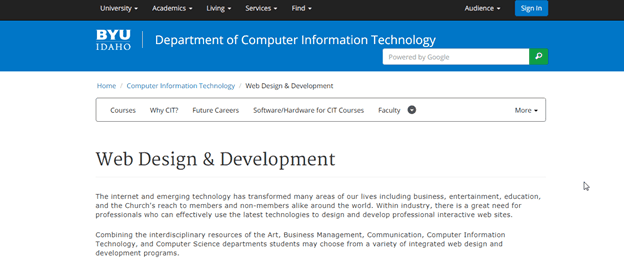 The University of Brigham Young (Idaho) teaches its students how to effectively use innovative technology to develop high-quality websites. In this institution, the educational process is closely related to theology and history of the church, since the majority of students are Mormons.
Cost of learning – $8,344.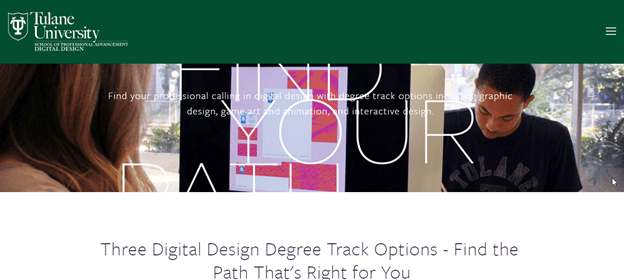 This respected research university states that its primary mission in the field of web design is to eliminate the disconnection between modern technology and art. Here the students develop their visual perception skills and sharp thinking working with innovative technology.
Cost of learning – $32,515.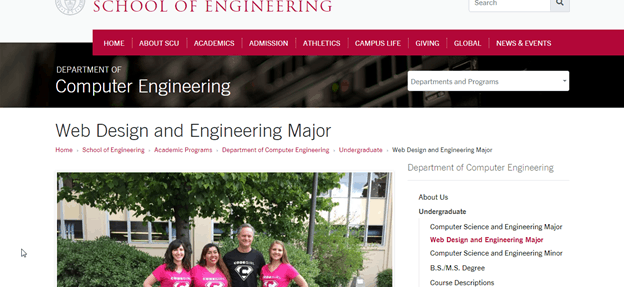 If you plan to do a Bachelors in web design and engineering, the School of Engineering of Santa Clara University may become a great option. Their program is well-thought-out, so after attending this school you will be able to find a job in different fields. In addition to web design, they also teach programming, usability, program engineering, and more.
Cost of learning – $37,657.
Best Paid Online Courses in Web Design
For those who don't consider offline educational courses as a solution or just want to save a little and choose a more affordable option, we have completed a list of best paid online courses in web design. This isn't a rating but an overview of the most renowned educational options that will help you to find your path in web design.

This is one of the most popular educational platforms offering the most interesting courses from top universities and educational institutions worldwide. Not only can you complete the courses which last from 3 to 6 weeks, but also get a separate specialization. This specialization will combine the best courses, practice, and real business cases to ensure optimum training for your future career. The duration of such training depends on the chosen specialization and the degree you want to receive.
The price of the courses varies from $29 to $99 and the cost of getting a specialist certificate – from $39 to $79 per month.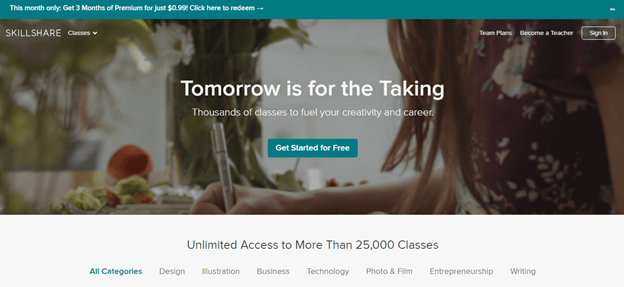 For those looking for an ideal platform to study web design, we have included Skillshare in our overview. Over the years, it has gathered a million community joining which you will get a chance to master advanced technologies not only based on theoretical knowledge but also on practice and continuous communication with your colleagues and mentors.
The price of the courses is $15/month but you can also use a month of free learning.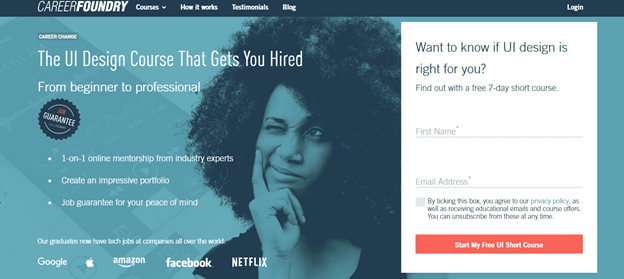 We have included CareerFoundry's courses in our overview due to the high-quality education from top instructors they provide. You can learn something new and receive a certificate confirming that you have completed a UX, UI, or any other design course. Moreover, CareerFoundry allows you to create your own portfolio and practice all design nuances right away. Another benefit – one to one communication with mentors, which is a very effective way to perfect yourself.
The learning process takes from one to ten months depending on the selected course. You can check the schedule and subjects of lessons right on CareerFoundry's website.
The pricing is $450/month, but they also provide discounts if you pay for the whole course in advance.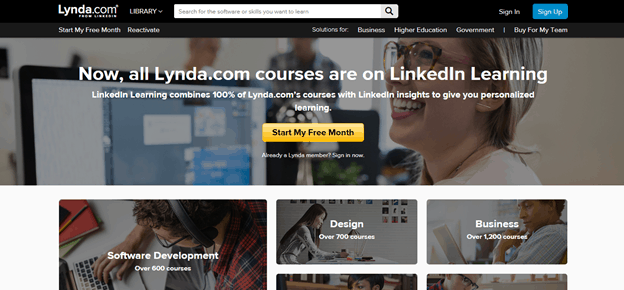 Thanks to such educational platforms as Lynda, you can anywhere and anytime learn from the best industry experts ready to share all their knowledge and skills. The developers offer you an app for PC and smartphone, videos to stream on TV, and many other features to ensure the maximum convenience of the educational process. These are truly unlimited opportunities for learning, and you will definitely realize this after a month of free learning.
Cost of learning – from $29.99 per month.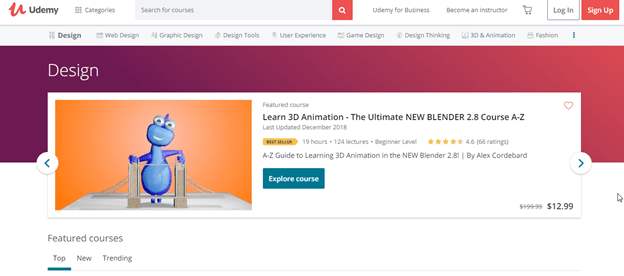 On the Udemy educational platform, you can find around one hundred thousand courses from 42,000 teachers that have succeeded in the design field. Such diversity and the quality of education are actually, the secret of the Udemy's success. Their courses have been taken by over 30 million students across the globe. The platform has numerous interesting courses for web designers which can both help to start the career from scratch and expand the knowledge to grow into a top professional.
Cost of learning – from $12.99 per course.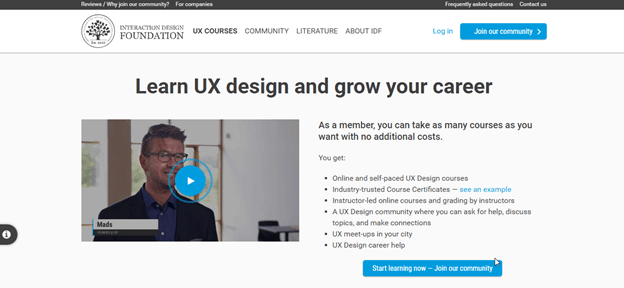 This is a great platform to study different spheres of web design. You will be sent the planned number of lessons once per week so you could learn them at your own pace when you have free time. Another advantage is continuous communication with designers who have also taken or are currently taking IDF courses. Moreover, their certificates are welcomed and highly valued by most employers.
Cost of learning – $13 or $150 per month (depending on the selected category).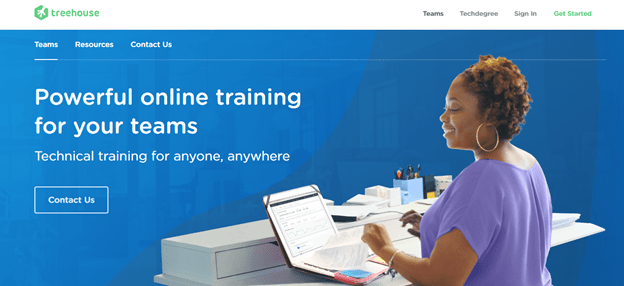 High-quality technical education without an enormous investment has now become a reality. Treehouse is one of the best educational platforms. Here you select not only the design field but a suitable learning pace. There are around 250 available courses developed by leading experts in different fields. These are people who love teaching and are ready to share all the secrets of the profession.
Cost of learning– $25, $49, $199 per month, depending on the level of complexity.

This resource will come in handy to anyone interested in UX design and related fields. The courses can teach you the practical skills necessary to create simple and effective user interfaces for websites, mobile devices, apps, and more. The program was developed by the design expert and author of numerous books Everett McKay. In addition to the course, you can also benefit from continuous communication and consulting with mentors.
Cost of learning – $2000.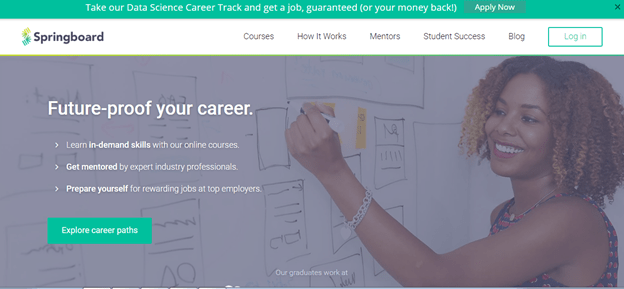 The courses provided by Springboard will become an excellent platform for beginners and experienced web designers. They will give you an opportunity to study at your own pace under the guidance of mentors that will support, teach, and help you. These courses give practical knowledge that corresponds to modern trends and tendencies, which is their significant advantage.
Cost of learning – from $499/month.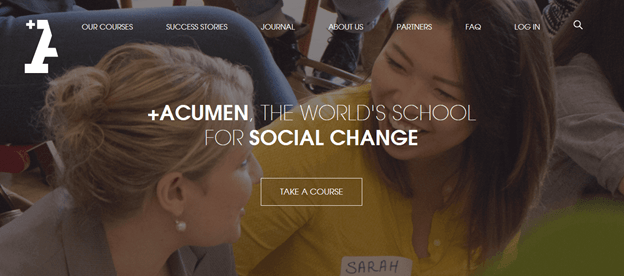 These are relatively new courses that offer quality education for everyone regardless of their place of residence and social status. They will teach you to think like a professional and invite to a community ready to change the world. +ACUMEN cooperates with top specialists who willingly share their skills and experience. Moreover, the educational process promises a lot of freedom since you can create your schedule on your own.
Cost of learning – some courses start from $45 but there are also free options.
This list may be further continued, but we are sure that you will find something you need from what we offered.
Best Free Online Courses
Don't give in even if you are still not ready to pay for education. Today there is a bunch of excellent courses in web design available completely free of charge. If you aren't sure which of them to choose, our overview below will definitely come you in handy. We have collected top free design courses, so you just have to make your choice.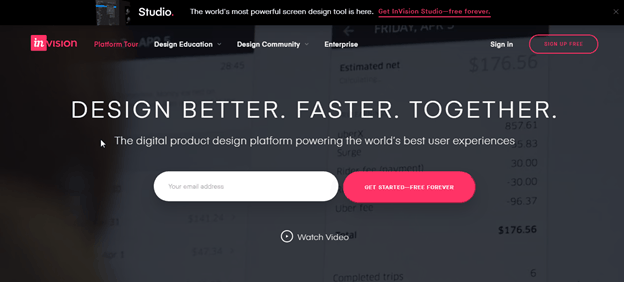 InVision is a great app to create website layouts, designs, and more. However, in addition to the app, you can use a free course in the basics of UX design available on this website. You will get access to nine lessons sent to your email once per week. Also, you can subscribe to the courses in UI design, layout design (and others) provided by top design experts.
All the courses are absolutely free.


Here you will find around 100 free courses. You will be emailed the lessons on a weekly basis getting a chance to study at your own pace. HackDesign's instructors are top designers working for such giants as Airbnb, Tech Crunch, and TED. On top of the lessons, you will also have access to tasks on design, modern tools, and many useful resources.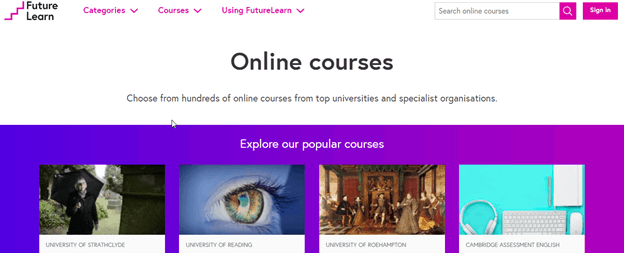 The Future Learn educational platform offers hundreds of free online courses of top quality. Among them, there is a wonderful course for UX designers developed by Accenture. This course is intended to take three weeks if you study for around two hours per week. With its help, you will cover the basics of UX design, master popular tools, and learn to conduct testing.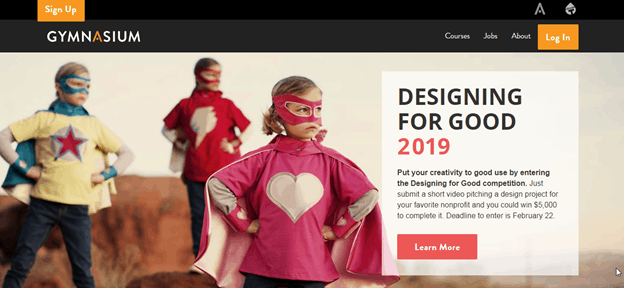 This educational portal is created by one of the largest staffing agencies Aquent. That's why here you can not only take a completely free course in web development but also showcase your projects and receive offers from employers. This is a great opportunity to start a design career.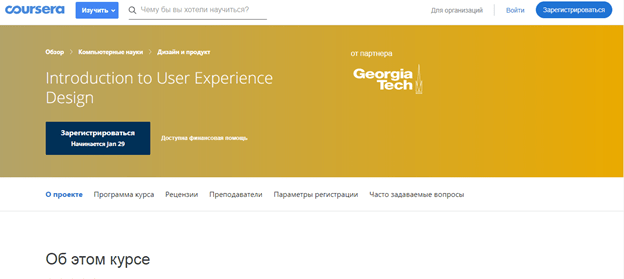 We have already mentioned this renowned educational platform in the section about paid design courses, but it can also be included in the list of top free courses. Coursera regularly offers free lessons on different topics. You are expected to study for several weeks with 1-2 hour workload. Also, there is a submission schedule you can slightly adapt to your needs.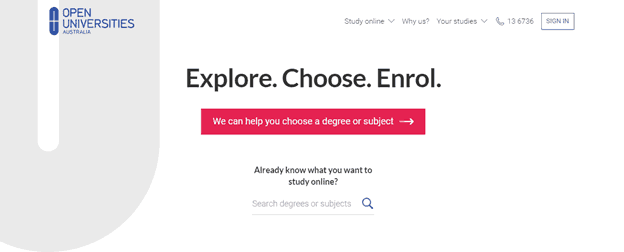 On this online platform, you'll find dozens of courses in different subjects, including UX design. This course is divided into four main modules which will tell you about user interaction, main UX elements, and the methods of usability analysis. It includes different educational videos, quizzes, and end-of-module tests.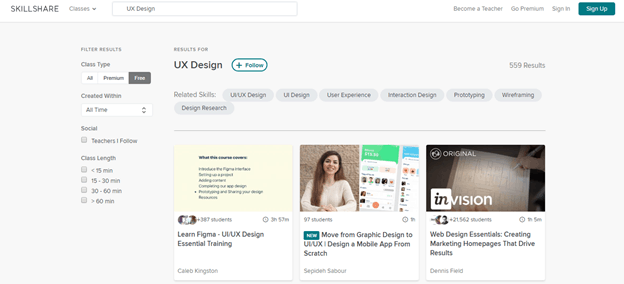 Similarly to Coursera, Skillshare is a large educational platform with thousands of high-quality courses from the world's top specialists. Although their programs are paid, you can use a 30-day free trial. Believe us, you should definitely do this. The course in UX design is very decent – it was developed by the specialists working in Mailchimp, InVision, and UserTesting.com.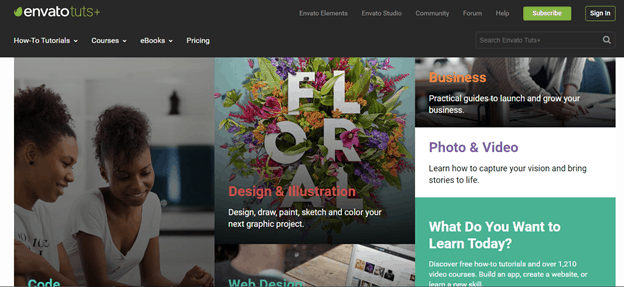 Envato Tuts+ offers online courses and numerous guides on web design and website development. They try to cover the most popular fields to provide users with extra knowledge that may be helpful in the modern labor market. Here you will find numerous useful courses and guides offered free of charge, but some options still require a paid subscription. It's definitely worth starting with free courses, and later decide whether you want to switch to a more advanced option.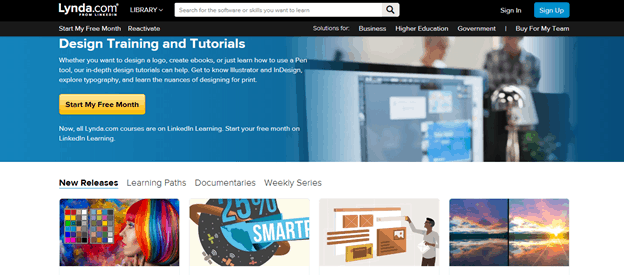 This is another educational platform with excellent paid courses which also offers great free options. The secret of their success is the cooperation with top experts in the design field. Lynda offers its students to start with a month of free learning. You can use this time to discover lots of new things about web design.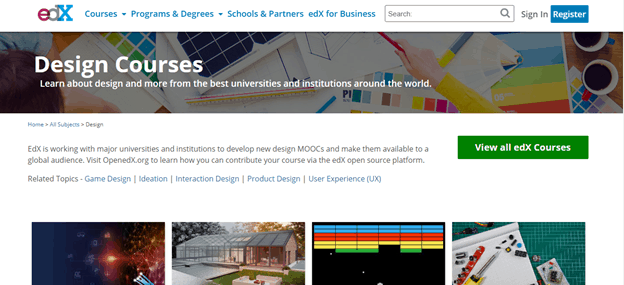 In cooperation with renowned universities, the EdX platform develops new design courses for anyone willing to learn. The content is suitable for both newbies and the specialists eager for constant development. If you are interested in the UX Design field, there are 9 lessons from a University of Michigan professor currently available. The course includes a lot of useful information as well as practical tests and exercises. Thanks to such mini tasks given throughout the whole course you will easily master your practical skills.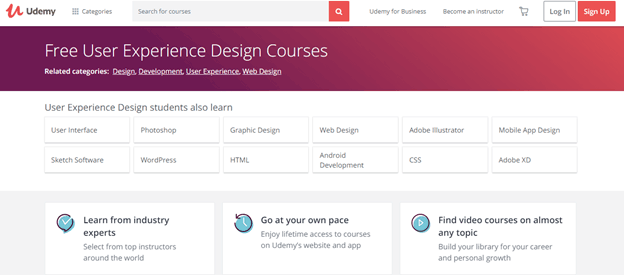 We have already mentioned Udemy twice. This educational platform offers high-quality online education to people across the globe. It's worth noting that it has a lot of interesting courses provided completely free of charge, including web design. The web design course will be useful to both beginners and those who want to level up their knowledge and grow as a professional.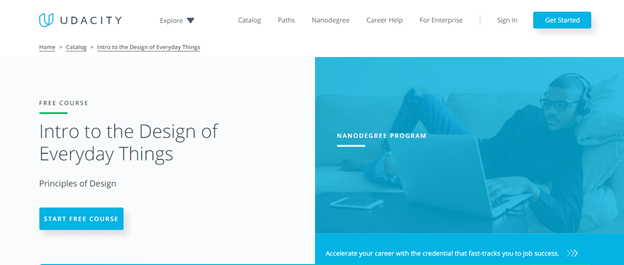 On the website of Udacity, web design newbies can find great free courses which take around two weeks to complete. You will be able to learn all key design concepts that will be useful to both future designers, technical specialists, and anyone who would like to be well-rounded in web development.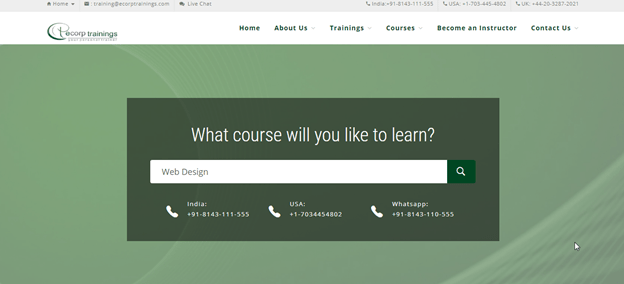 This resource is not only an educational platform but also a place to organize corporate training. It offers innovative industry practices that helped many companies to make significant positive changes. Here there is also an online course for designers which definitely deserves your attention and, in addition, is absolutely free.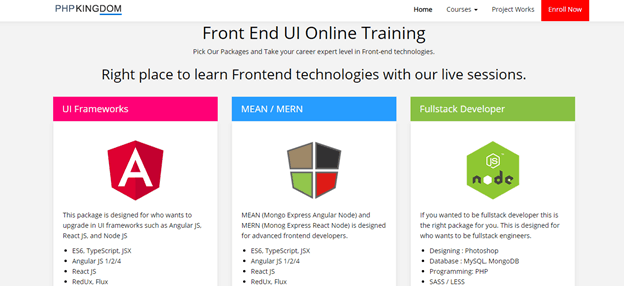 If you need online education of top quality, go to PHPKINGDOM. Their courses will turn you into a real expert in the web design and user interface fields. Everything you need is persistence, effort, and continuous practice. After completing this online course, you may confidently apply for best positions related to website development and design.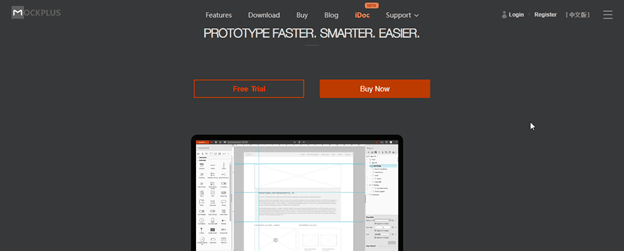 Mockplus Tutorial app gives you a chance to perfect your design skills in a convenient and quick way. It's absolutely essential to study UI/UX design. The app is simple and easy to use. Moreover, the website includes a bunch of useful articles on where to start your career or how to become a web design guru.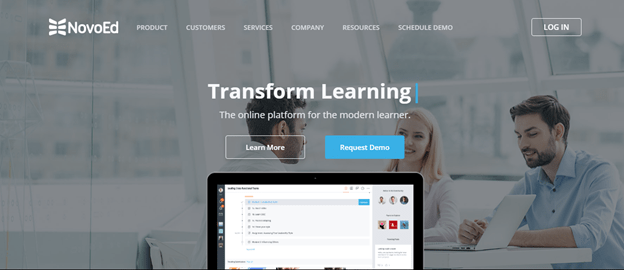 An innovative company that develops NovoEd software has decided to make online learning more attractive and effective. That's how these courses have appeared. They will give you the necessary scope of knowledge with the help of easy practical tasks. The platform is paid but you have an opportunity to use a 5-week free course.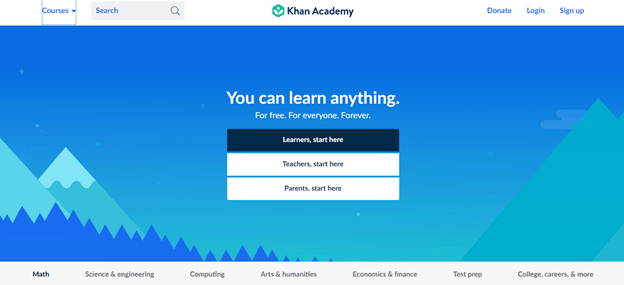 The educational website Khan Academy provides effective and exciting online learning. You can gain the same knowledge and experience as during offline education but with an individual schedule and fewer expenditures. In addition to the theoretical education, you will also exchange experience with other students and complete come practical tasks.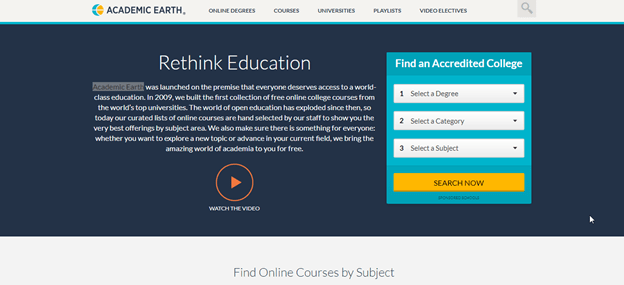 Since 2009, the founders of Academic Earth have started to form a base with best online courses. Their goal was to show that anyone in any place in the world deserves quality education. Thanks to these guys, now you have an opportunity to take the best web design courses from leading experts and universities. Here you will also find useful lessons on programming basics and any topic you are interested in.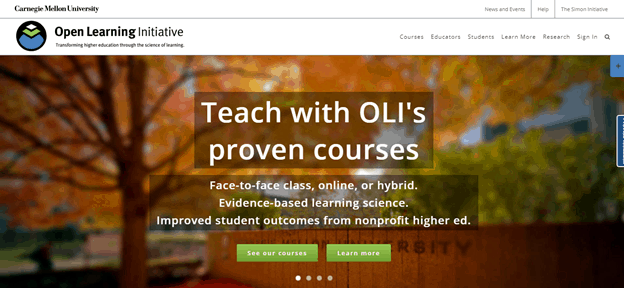 This community created on the basis of Carnegie Mellon University gives anyone interested an opportunity to attend various courses or participate in them as an instructor. They claim that their main role is to make quality education more available. For you, the Open Learning Initiative is a great chance to study UI/UX design with best in their field professionals without spending a fortune. Moreover, such online courses give more flexibility than offline education.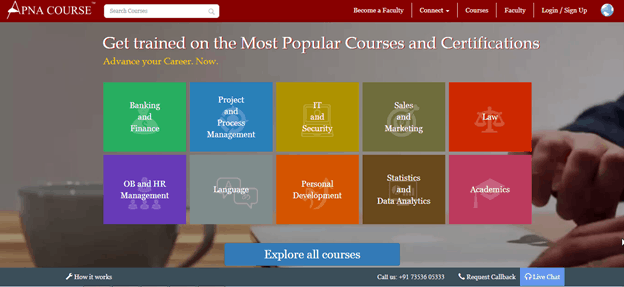 ApnaCourse is one of the leading e-learning platforms which offers its students the most popular video courses from renowned specialists. Among the available options, there are courses in website development and web design. After the completion, you will receive a certificate which is appreciated by employees around the world. ApnaCourse offers both paid and free courses so you will definitely find something suitable for your needs.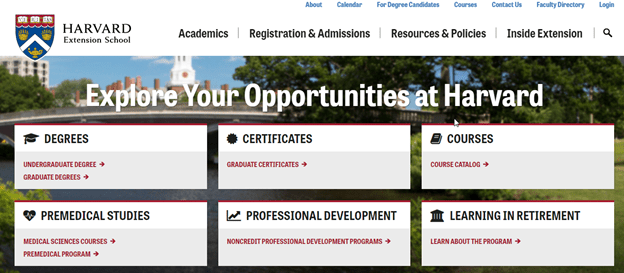 For those who have always admired Harvard University or maybe even dreamed of studying there, we have wonderful news. There is Harvard Extension School created on the basis of this university with over seven thousand courses. They will help you to develop your professional skills and excel in web design or start education from scratch to build a solid basis for your future career.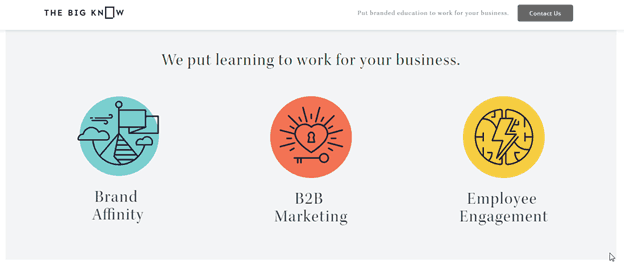 The Big Know is a new type of educational institution. It encourages successful brands and companies to develop their own inspirational educational videos and lessons through which they share their experience, enchant Internet users, and attract attention. Thanks to this platform, in addition to learning the theory, you'll have an opportunity to analyze practical cases. They show the development of your favorite brands and companies allowing to learn from the best experts in the field.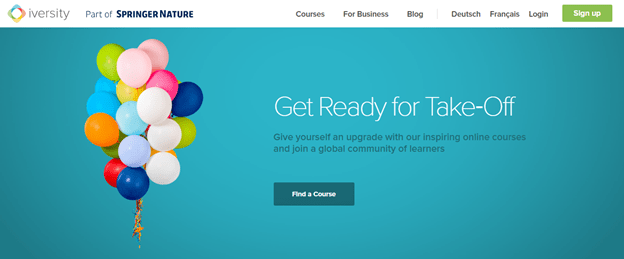 A European platform for e-learning on which you can make your first steps in web design or continue growing as a professional. It includes best courses from various universities, companies, and non-commercial organizations which provide you with a worldwide recognized certificate or diploma after the completion. This website offers both paid and completely free courses.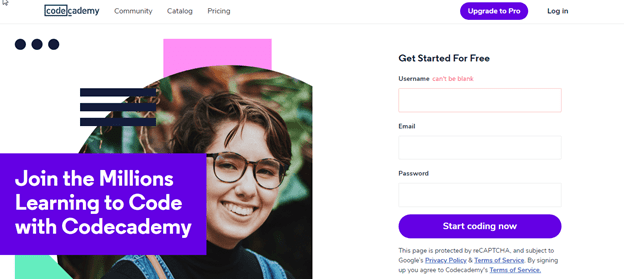 You can study design free of charge with Code Academy. They also offer their students to master the basics of programming which will definitely come in handy if you are planning to work in the tech field. All the lessons are planned beforehand so you will know the future topics right after you register for the course.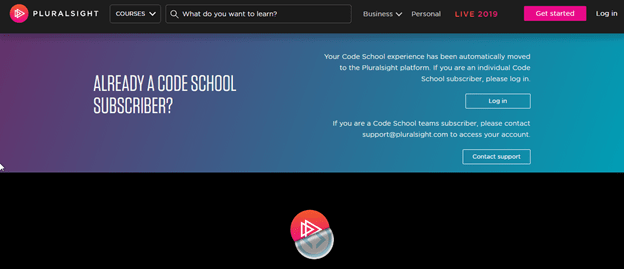 You have a great opportunity to attend online courses in web design from Pluralsight. These guys are ready to level up your knowledge teaching you new tricks as well as start the educational process from the very beginning. To select a suitable course, you can just fill in a small form and see what Pluralsight has to offer. The platform has both free and paid courses. So what are you waiting for?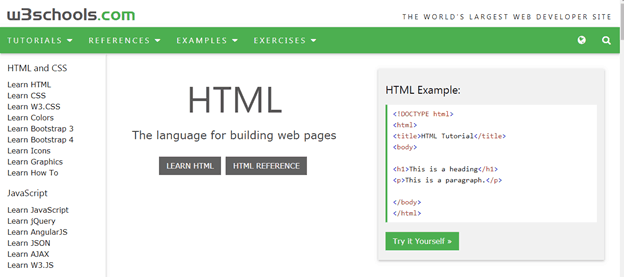 A striking number of professionals that today have the reputation of best in their fields have started their web design careers from studying CSS and HTML basics on free courses from W3Schools. Yet it's worth noting that this resource doesn't offer comprehensive courses that will provide all the information necessary to start your career. This is just a beginning after which you will have to continue mastering more specific and narrow fields.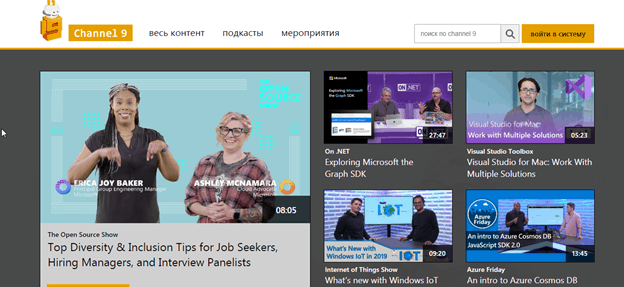 On Microsoft's channel, you can find a lot of free educational materials that will be useful not only for beginners but also for experienced programmers. This resource is something similar to a virtual academy. There are courses for graphic designers and lessons on basic coding for web designers. You have to visit this page – it has a bunch of useful materials for anyone interested in the tech field.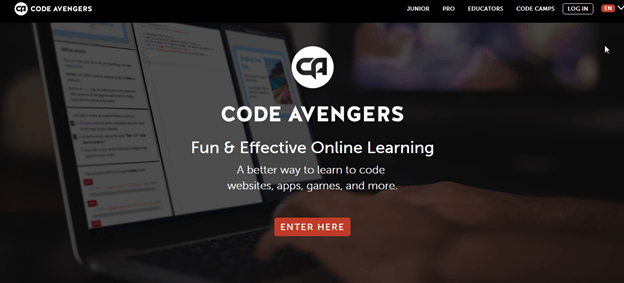 Code Avengers is a great educational platform for beginners. Here you will find not only content about web design and website development but also other useful materials. Thanks to their free lessons you will learn how to create pages on your own (or perfectly understand how the code is written) and develop seamless web designs.


We have already mentioned the Coursera educational platform as an excellent library of courses. Yet this course deserves your special attention. We are talking about a 7-month course on the elementary level of UI/UX design. You will get a free schedule based on 5 learning hours/week that can be adapted to your needs. After the completion, you will clearly understand the whole process of design creation as well as the essence of usability and user experience. Although the course is paid, the university offers financial support for students, so don't hesitate to apply.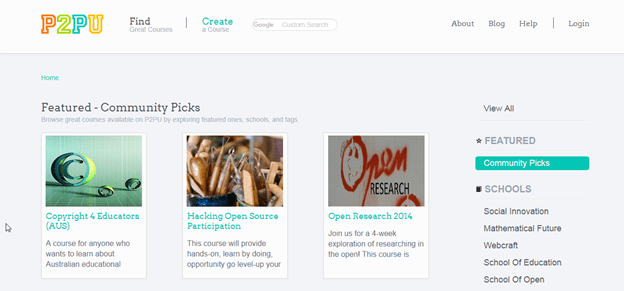 The goal of the P2PU project is to make education available to everyone. The courses don't take place in educational institutions but all students receive certificates and recognition of their success. Here you will find more than one course dedicated to web design – there is a bunch of them, including design in HTML, PHP, and CSS. P2PU isn't all about individual education. You will also take tests, practice, and constantly communicate with experts and other students.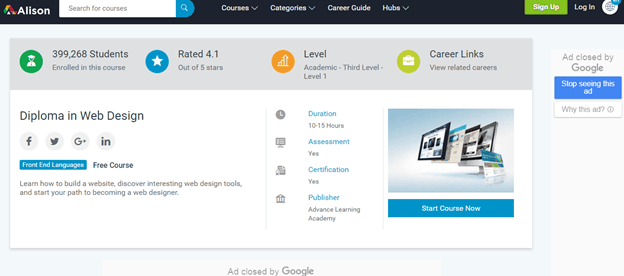 A web design diploma free of charge is a reality. But in addition to a document, you also get quality education and practice that allows you to easily find a job and turn into life most demanding projects. Don't put this off, select a course, and consistently follow your goal together with Alison.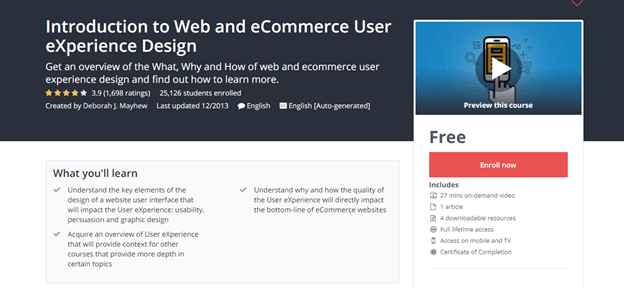 This free course from Udemy educational platform will explain to you the primary elements of UX design, such as usability, graphic design, and personalization. You will have a thorough understanding of how to check user experience and utilize this data. Also, this course is a great start for newbies and the basis for further learning.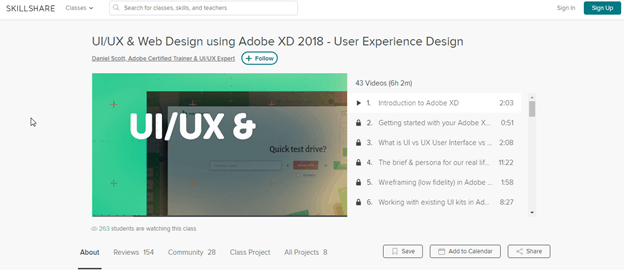 For a modern designer, it's extremely important to know the tools that are used for web design. Adobe XD takes the first place among them. If you already have a knowledge base, be sure to upgrade it by taking a 6-hour free course from Skillshare. The course is designed by a certified Adobe instructor, Daniel Scott. To make sure you grasp the topic, you will learn from a real Daniel's freelance project and get a chance to see how everything works in real life.

This course consists of 50 lessons from Joe Natoli which last for around five hours. They are developed to teach you the eternal and unchangeable rules of high-quality UI design. Predictably, the author talks about modern tendencies, but he clearly highlights the rules which, despite the new trends, will make your design useful, applicable, and relevant to users. The course is available on the Skillshare online learning platform.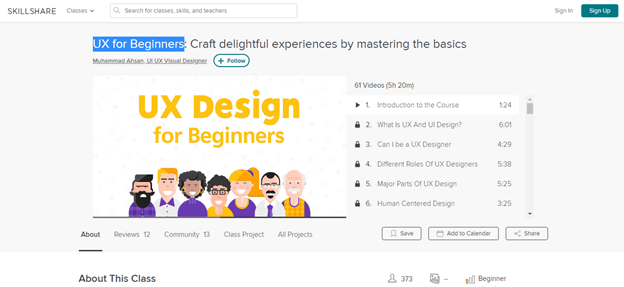 For those who still don't know where to start learning UX design, we offer UX for Beginners – a free course based on the Skillshare educational platform. The author is Muhammad Ahsan who has worked with such giants as INTEL, PANASONIC, and Coca-Cola. He offers to your attention 61 lessons that take about six hours to complete. You can in practice see the main mistakes of newbies, understand how a seamless design is created, and learn the tricks that will simplify the working process.
Also you can discover more about SEO courses and online SEO training programs here: https://seoforgrowth.com/best-seo-courses-online-training-programs/
Web design is just what you need
We have shared with you the overview of best design courses and educational platforms for learning web design. Now the choice is yours. Remember that all of them are very different not only in terms of their cost or duration but also in terms of the result you get. Therefore, before choosing a course, it's very important to define the level of your knowledge and set a goal you want to achieve.
Design creation is not about a set of rules you can learn attending the most basic courses. It's, first of all, a matter of taste and user research. We recommend you to select courses that ensure growth instead of just listening about the things you have already known. For example, web design newbies should choose a course with design basics. Those who have been in this field for a long time should master innovative tools and more closely communicate with experts who will deliver constructive criticism and help them to become better professionals.
Another important thing…Well, just do it. Don't wait for the beginning of a new month, year, or semester. The opportunity to take everything into your hands and change your career at any time is actually the key advantage of online courses. In addition, you don't have to refuse from your current job. Make sure to carefully plan your schedule, and several hours per week will help you to receive additional education and fundamentally change your occupation.