Welcome to our definitive guide on the "15 Top Advertising Agencies in 2023"! ? These industry-leading firms have set the bar high, delivering impeccable advertising solutions that help businesses thrive. From ingenious advertising campaigns to targeted messaging, these ad agencies are adept at: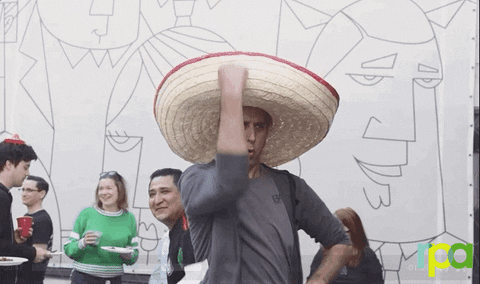 Crafting memorable brand identities
Conducting in-depth market research
Developing engaging multimedia content
We'll examine how these advertising giants become the greatest in the business. To help you make an informed decision, we've also included insights from a Plerdy UX analysis, shedding light on the user experience offered by each advertising agency.
As you peruse our carefully curated list, remember that these agencies aren't just masters of creativity; they also excel at understanding client needs and translating them into captivating, results-driven advertising campaigns. So saddle in and prepare to explore the advertising landscape with some of marketing's brightest minds and most innovative methods. Happy exploring!
What Is An Advertising Agency?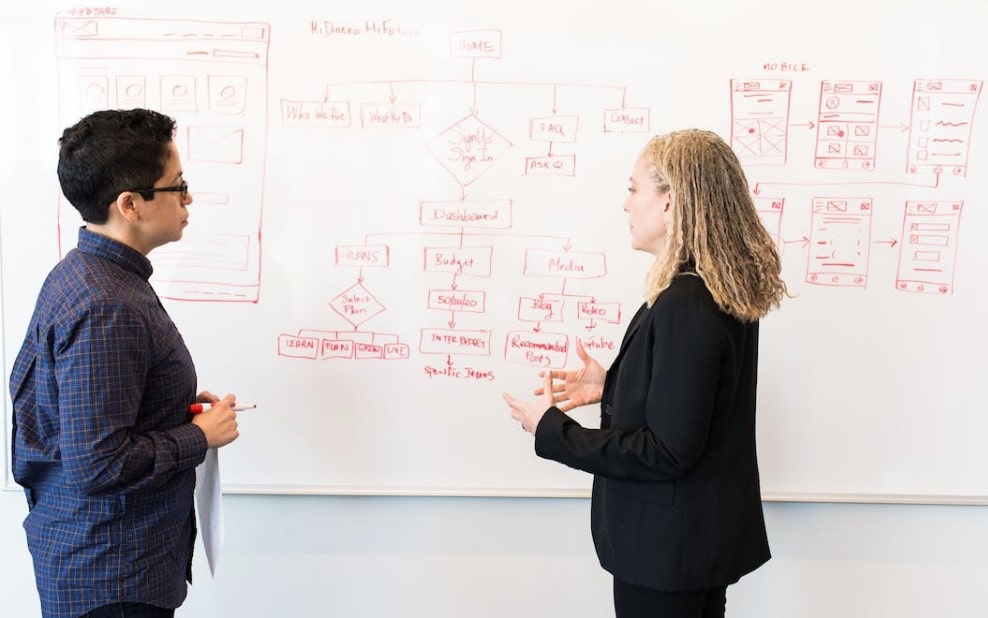 An advertising agency, often called an ad agency, is a creative powerhouse that orchestrates client promotional strategies. These agencies pool together expert talent in various fields, such as design, copywriting, and market research, to craft compelling advertisements and advertising campaigns.
They put their heads together to:
Pinpoint target audiences
Develop engaging ad concepts
Fine-tune the brand message
Select the most effective media platforms
Whether it's a catchy slogan or an eye-catching visual, an ad agency aims to leave a lasting impression on consumers. Through a mix of in-depth research and creative finesse, these agencies tailor their work to captivate potential customers and spark action.
For instance, imagine a small business owner seeking to launch a new line of eco-friendly shoes. An ad agency might craft an advertising campaign highlighting the shoes' sustainability while showcasing their unique style. By leveraging the agency's expertise and creative prowess, the business owner can capture the attention of their target market and ultimately drive sales.
In conclusion, an advertising agency is a valuable ally in the quest for brand visibility and customer engagement, guiding businesses through the labyrinth of modern marketing with exceptional skill and ingenuity.
Who Should Contact An Advertising Agency? And Why?
Advertising agencies are one-stop shops for businesses and people promoting their products, services, or brands. Reaching out to an ad agency can be a strategic move for various groups, including:
Startups looking to make a splash in their industry
Established companies aiming to rebrand or expand their reach
Non-profits aiming to raise awareness and funds
Professionals seeking to elevate their personal brand
These entities can tap into a wealth of expertise and creative resources by partnering with an ad agency. Startups, for example, can benefit from the advertising agency's ability to craft a memorable brand identity that sets them apart from competitors. On the other hand, established companies can utilize an agency's market research capabilities to identify untapped markets and fine-tune their messaging.
The agency's ability to create action-inspiring advertising campaigns can also benefit nonprofits. Meanwhile, professionals looking to enhance their brand can leverage an agency's experience crafting a polished, authentic image.
In essence, advertising agencies offer a treasure trove of marketing know-how that can catapult a brand into the spotlight. By zeroing in on target audiences, crafting compelling messages, and selecting the right platforms, ad agencies help clients break through the noise and make a lasting impact on their intended market.
How To Choose an Advertising Agency For Your Business?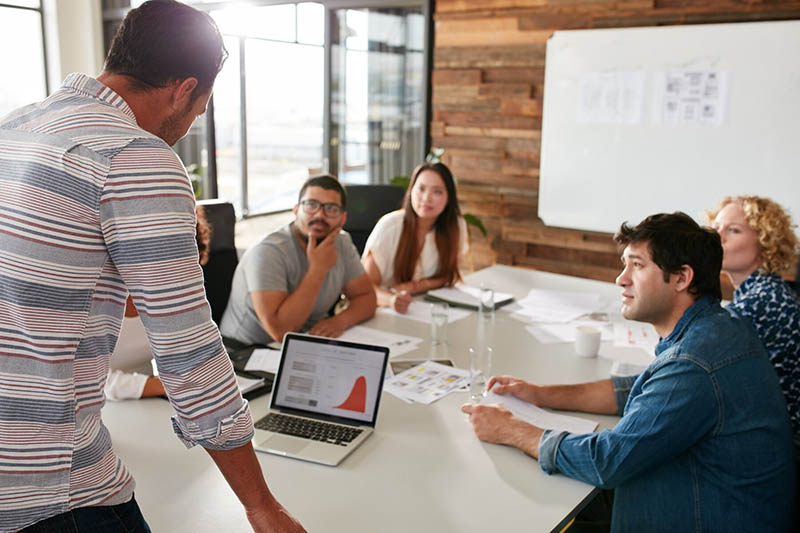 Selecting the right advertising agency for your business is crucial for achieving your marketing goals. Here are some key factors to consider when scouting for a perfect match:
Industry expertise: Choose an agency that understands your market and has a proven track record in your niche.
Services offered: Ensure the agency provides a comprehensive suite of services, from branding to digital.
Creative prowess: Review their portfolio to gauge their creativity and ability to convey compelling messages.
Communication: Opt for an agency that values open, transparent dialogue and listens to your needs.
Begin by shortlisting advertising agencies that align with your business objectives and budget. Then, arrange meetings to discuss your expectations and get a feel for their work style. Finally, don't hesitate to request references from past clients – their feedback will help you gauge the agency's reliability and effectiveness.
Additionally, consider the advertising agency's size and resources. For example, a smaller agency might offer personalized attention, while a larger one could have a broader range of expertise.
A strong rapport with the agency's team is essential for fruitful collaboration. By carefully analyzing these variables, you'll select an advertising partner to help your business ripple in the market and leave a lasting impact on your target audience.
List Of Top 15 Advertising Agencies
Scouring the "15 Top Advertising Agencies" is like unearthing a goldmine of creative talent, offering a cornucopia of potential partners for your advertising endeavors. Each agency on the list boasts a unique blend of expertise and inventive flair, empowering businesses to reach new heights in their promotional and advertising campaigns. So don't hesitate to dive in and explore these industry trailblazers – you might find the perfect advertising ally to propel your brand forward.

Jacob Tyler, a global integrated brand experience advertising agency, specializes in delivering captivating marketing strategies and creative experiences to amplify brand reach, foster customer loyalty, and drive business growth. With a stellar reputation for their expertise, they cater to diverse clients across various niches, helping them thrive and prosper.
Their wide array of services includes:
Notable advertising case studies showcase their prowess in diverse fields, including the YMCA membership growth, SeaSpine's collaborative strength, and Hensel Phelps' legacy-building.
Jacob Tyler's impressive project portfolio includes a recent SEO and advertising strategy for a BioTech company, helping them increase awareness and refine their brand message. As a result, the customer achieved first place on search results for three keywords and experienced a record-breaking month of website traffic.
With an unwavering commitment to creativity and quality, Jacob Tyler is the go-to advertising agency for businesses looking to elevate their brand and achieve measurable results.

Introducing Venthio, a premier advertising agency focusing on media and digital marketing strategies. Venthio provides comprehensive advertising services to build brands, enterprises, and bottom lines:
Brand strategy and design
Web, video, collateral, and packaging
Lead generation (online and offline)
Client activation and loyalty programs
Organizational development
New venture building and funding
Venthio's successful track record speaks for itself:
800+ brands developed
13,000+ projects created
$1.6 billion in client revenue generated
Venthio's unique approach is based on three core principles:
Insight: Clarifying customer needs, perceptions, motivations, and market realities.
Intelligence: Developing big ideas and core purposes to drive customer acquisition, activation, and brand value.
Design: Creating a clear, sensible plan to build the brand platform and generate engagement, enjoyment, and return on investment.
Working with diverse clients, from high-tech and healthcare to financial/legal and manufacturing sectors, Venthio has received rave reviews for its exceptional branding, advertising and marketing strategies. They are praised for their ability to meet tight deadlines, deliver high-quality creative output, and provide insightful strategic partnerships.

REQ is an outstanding advertising agency in the digital industry that creates resilient brands and empowers clients to achieve their business goals. With advertising services, REQ offers advertising solutions tailored to each client's unique needs:
Brand Strategy
Advertising & Media
Public Relations
Digital Advocacy
Reputation Management
Data & Analytics
Some notable clients partnering with REQ include eBay, SolarWinds, PayPal, and Vantage Data Centers. The agency has worked on numerous successful projects, such as:
Rip Curl Advertising & Media Case Study
Clever Care Health Plan AEP Lead Generation Case Study
Health-Ade Kombucha Digital Advertising Case Study
Constellation Energy Omni-Channel advertising campaign case study
REQ's award-winning growth, culture, and creativity have garnered numerous accolades, including the Inc. 500, Deloitte Technology Fast500, and the American Advertising Awards.
Offering exceptional PR, advertising and digital services at competitive rates, REQ's dedication and expertise have led to improved brand awareness for clients. Seamless project management and a blend of senior-level involvement and junior-level creativity set REQ apart from competitors, making them the go-to choice for diverse businesses.

Introducing SEM Nexus – an award-winning marketing and advertising agency specializing in mobile app development and marketing. Known for breathing life into startups, this team of experts ensures your product confidently reaches customers.
They provide a wide variety of advertising services, including:
App Development
App Marketing
Influencer Marketing
With a methodical and agile development process, SEM Nexus maintains quality while keeping costs low. Their data-driven marketing approach allows them to build a niche-relevant user base around your product. As a result, the advertising agency has also earned its place at the top of many mobile app agency lists.
Some well-known clients include Paragon Couture, Uber Capital Group, Infinixsoft, and JennyLife, who all praise SEM Nexus for their professionalism, efficiency, and expertise.
In addition to their exceptional services, SEM Nexus offers valuable resources through their blog, covering topics such as ASO & SEO, marketing, and helpful guides. With a proven track record of success, this advertising agency is ready to take your startup to new heights.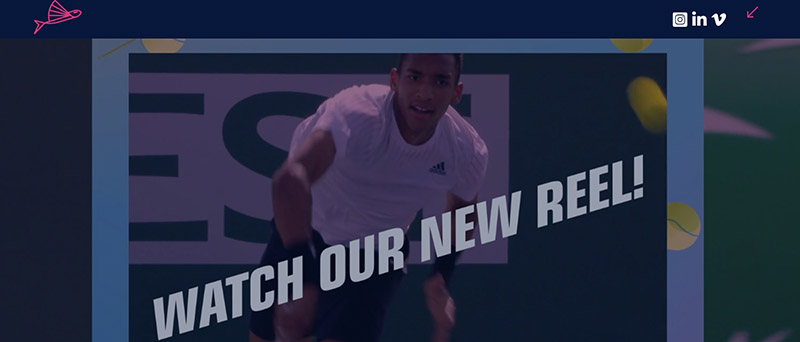 Defying ordinary, Big Day, the advertising agency excels in creating captivating marketing campaigns and building exceptional brands. With a unique combination of traditional big-idea thinking and digital agency tactical prowess, this company offers clients remarkable reach and an unmistakable presence in the marketplace.
Advertising and other services offered include:
Creative development and production support
Branding and rebranding
Advertising strategy
Big Day the Agency has consistently demonstrated high-quality work and timely delivery for clients across various industries. Their expertise and flexibility ensured seamless collaboration and excellent results.
Choosing to work with Big Day the Agency means partnering with a team that is:
Passionate about great creativity as a business advantage
Independent and driven by data, trends, and gumption
Committed to prioritizing ROI and offering world-class work
With a focus on delivering extraordinary ideas and world-class execution, Big Day the Agency is the ultimate choice for those looking to stand out in today's fiercely competitive market.

Power Digital, a premier advertising agency, offers cutting-edge digital marketing and advertising solutions that drive growth and ignite brands. With an impressive track record, clients who work with Power Digital for at least six months see their revenue grow by an average of 71% YoY – 2.4x faster than standard market rates.
Some highlights of their offerings include:
Comprehensive digital marketing services to address gaps in current strategies.
Real-time strategy shifts powered by machine learning and their proprietary technology platform, Nova.
Seamless integration with clients' businesses as an extension of their advertising team.
Power Digital's extensive range of services, such as SEO, PR, advertising, content marketing, social media, and more, ensures comprehensive support for clients, addressing every stage of their marketing funnel. This omnichannel approach is backed by their dedicated teams of specialists, who are driven by ROI, not egos.
Clients of Power Digital benefit from a customized digital strategy informed by a powerful and in-depth appraisal, resulting in services that dovetail together for maximum ROI. With its focus on transparency and consistent communication, Power Digital has achieved a remarkable 96%+ client retention rate.

Mighty Fine is a renowned advertising agency expert in digital marketing, media, and web design. With offices in Tampa and Atlanta, this agency serves as a one-stop shop for all advertising needs. Their services include:
Web design and development
Digital Marketing
Branding and strategy
UX and visual design
Messaging and storytelling
Mighty Fine has an impressive track record, boasting many satisfied clients, such as Glazer, Ascent Strategic, USF DHHC, H&R Block, TBHC, and TLC Diversified. These clients rave about the agency's ability to provide impactful marketing, advertising solutions and create an authentic voice for their brand.
This reputable advertising agency's handcrafted, results-driven approach ensures that every advertising campaign stands out globally. By focusing on brand awareness, user experience, and lead generation, Mighty Fine creates emotionally moving experiences that resonate with audiences.
In addition to its core services, the advertising agency offers expertise in Google Ads and digital marketing. Their process combines inspired design, insightful strategy, and intuitive understanding, resulting in beautifully executed advertising campaigns that delight clients and consumers alike.

Starfish, an independent full-service branding, advertising and creative communications firm, has taken the marketing and advertising world by storm. This trailblazing agency has carved a niche for itself by pioneering the discipline of Brand Experience, enabling it to reimagine and activate brands with innovative omnichannel capabilities.
The Starfish team is dedicated to providing everything from brand strategy to creative development, advertising and activation. Their services have been utilized by a wide range of clients, including Avis, Gallup, ADL, Dunkin', and PwC, to name just a few. The advertising agency's outstanding work speaks for itself, and its impressive track record includes the following:
Developing successful marketing with advertising strategy for a telecommunications manufacturer, resulting in 100% satisfaction and exceeding client expectations.
Winning the hottest new brand award at a major industry trade show for a beverage manufacturing company.
Starfish's key strengths lie in understanding technical products, translating them into meaningful consumer language, and providing the talents of a large agency at the scale, budget, and attention of a smaller one. With a wide variety of services, including branding, experience, activation, and culture, Starfish is committed to delivering world-class advertising experiences for all their clients.

Introducing Neuelane, a cutting-edge advertising agency specializing in digital services. With a team of seasoned strategists, creatives, and producers, Neuelane is dedicated to helping ambitious brands find their lane and connect with their customers.
Some of the advertising services they offer include:
Logo & identity
Brand positioning
Web design & development
Social media strategy
Creative direction
Photography
Video production
For example, they assisted a local restaurant, Pincho Factory, in launching its new name and brand identity on social media as they prepared to expand nationally. Additionally, Neuelane has supported startups and established businesses in building brands that resonate with consumers.
The agency's approach involves diving deep into research and strategy to discover insights that lead to innovative concepts and ideas. With a focus on exceptional creative direction and execution, Neuelane crafts compelling visuals and messaging that capture the target audience's attention. Their award-winning team is committed to delivering measurable results that reflect the impact of their advertising campaigns.

Anchour, a diligent creative and advertising agency, thrives on helping brands triumph through design, digital experiences, and strategy. Catering to businesses seeking growth and success, they offer a comprehensive approach at the intersection of strategy, design, technology, and marketing to build compelling consumer experiences. Clients benefit from Anchour's collaboration in building strong foundations, driving growth, and exceeding goals.
Their advertising agency services include:
Strategy & Content
Design & Creative
Digital Experience
Marketing
Anchour has worked with various esteemed clients, such as Kate Farms, Earnest, Heatable, and Woodhull. They have a history of delivering remarkable results. For instance, they revamped the Shopify website for a coffee candy products company, providing digital marketing services, including SEO, email marketing, and content marketing. As a result, the client witnessed a 100% increase in sales, a 200% increase in email acquisition, and an up to 5% conversion rate. The advertising team's collaborative nature, responsiveness, knowledge, and timeliness were crucial in achieving these impressive results.
Anchour takes pride in its strong work ethic and exceptional outcomes, ensuring that brands achieve greatness and stand out in the digital landscape.

Introducing Sociallyin, a top-notch digital advertising agency with a laser focus on social media. Boasting over a decade of experience, this team of passionate creatives has collaborated on numerous successful projects. Sociallyin offers a diverse range of advertising services, including:
Social Media Strategy
Social Media Management
Community Management & Listening
Social Selling
Data Analysis & ROI Modeling
Paid Social Advertising
Content Production
Catering to both B2B and B2C brands worldwide, Sociallyin helps define a brand's voice, making it stand out while speaking to its audience with authority. With a results-driven approach, they consistently deliver high-quality content backed by strong partnerships and numerous awards.
Clients have praised Sociallyin for their responsiveness, attention to detail, and the significant growth they've achieved on social media platforms. Sociallyin has managed to stay ahead of the ever-evolving digital landscape by focusing on collaboration and curiosity. Don't hesitate to explore the exceptional services offered by Sociallyin – the 100% social-focused agency that truly understands the power of social media.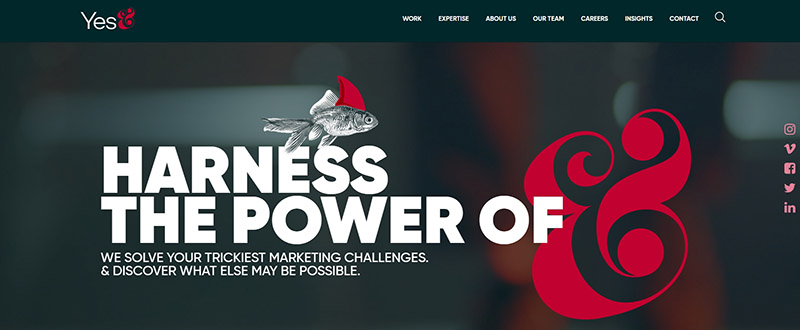 Experience the power of "&" with Yes&, an innovative advertising agency that has mastered the art of digital marketing and media, empowering businesses to thrive in today's competitive landscape. Recently merging with the esteemed Lipman Hearne, Yes& has expanded its expertise in higher education and philanthropy marketing, making it a force to be reckoned with.
With a team of 180 full-time members, Yes& has seen an impressive 800% revenue growth since 2017 and has been recognized four times in the Inc. 5000. As the #1 visual art & design firm in the greater D.C. area, Yes& advertising agency has built its reputation on delivering outstanding results for a diverse range of clients such as Avaya, FEMA, and Fordham University.
The right blend of size and agility. The company offers all the advertising agency services of a much larger firm while maintaining the flexibility and personalized service clients deserve. Their commitment to diversity, equity, inclusion, accessibility, and belonging (DEIAB) reflects in their work, ensuring a welcoming environment for all.
A few highlights of Yes&'s achievements include:
Magazine issue design for an editorial contractor company
Rebranding for a custom software development agency
Branding services for a restaurant
Discover the power of "&" and connect with Yes& to unlock your business's full potential.

Ignite Visibility, a 6x Inc. 5000 Company, offers expert-led digital marketing and advertising services with a strong focus on ROI. Their custom advertising strategies are designed by top experts in SEO, PPC, social media, web design, and more, earning them the #1 rank on Clutch.co. Among their satisfied clients is Mission Federal Credit Union, which experienced record growth and improved Google rankings through its partnership with Ignite Visibility.
The advertising agency's proprietary digital forecasting system, Certainty, gives clients the upper hand by evaluating competitive data, forecasting revenue, and providing reliable tracking, best-in-class strategy, services, reporting, and industry insights. Ignite Visibility covers a wide range of services, including:
Earned Media: SEO, social media, digital PR, CRO.
Paid Media: Paid search management, Google display advertising, paid social advertising, offline conversion tracking, media buys, CRO
Amazon: Seller Central, vendor central, Amazon Prime, FBA, FBM, and more
Custom-tailored services for each business
With best-in-class results like a +122% increase in organic new users and a +22,707% increase in organic impressions, Ignite Visibility has garnered numerous awards, including being recognized as a top SEO company in the USA by Clutch and one of the Best Places to Work by the San Diego Business Journal. So trust Ignite Visibility to deliver success and ignite your business's growth.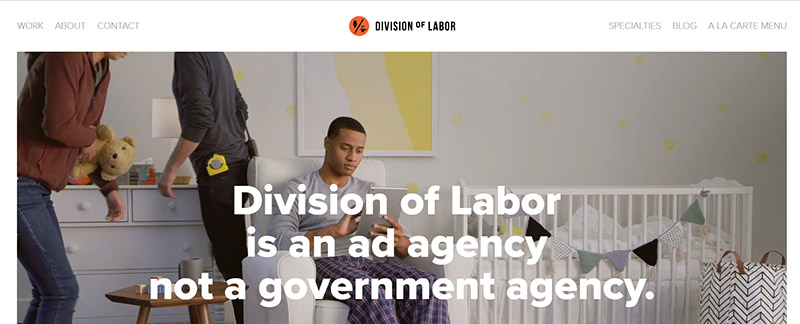 Introducing Division of Labor, a versatile advertising agency that goes above and beyond to meet your advertising needs. As a blend of a social media agency, digital advertising company, video production company, and freelance hub, they offer a unique and comprehensive suite of services. Their talented team consists of writers, designers, art directors, developers, producers, and more from across the country, all focused on delivering remarkable results.
Key offerings from the Division of Labor include:
Attention-grabbing advertising campaigns that captivate audiences
Increasing conversion rates with top-of-the-funnel awareness building
Engaging content for digital and social advertising campaigns
Notable clients such as Casey Leppanen of the San Jose Sharks and Sheila Vashee, VP of Advertising at Opendoor, praise the Division of Labor's exceptional creative work and dedication to delivering results. They offer full-service or freelance options, ensuring you only pay for what you need.
Recent successful projects include a viral billboard advertising campaign for an API startup and a series of engaging social media ads for a college, both of which led to increased leads and brand awareness. Choose Division of Labor as your ad agency and experience advertising like never before!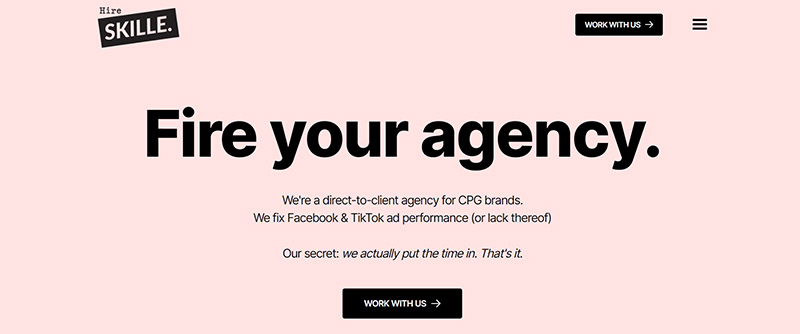 Tired of agencies that overpromise and underdeliver? Skille is here to revolutionize your advertising game with full-funnel support and a focus on CPG brands. Skille combines creative flair with data-driven strategies for platforms like Instagram, Facebook, TikTok, Google, and Pinterest by providing expertise in beauty, health, pet products, and home goods.
Key services offered by Skille:
Paid Acquisition: Efficient full-service account management tailored to your needs.
Content & CRO: Crafting ads that sell, including UGC, video ads, studio, lifestyle, and landing page content.
Retention: Comprehensive strategy, design, and implementation from start to finish, covering email and SMS.
Skille's success stories speak for themselves. LuminAID's VP of Direct-to-Consumer, Daphna Gall, praised Skille for providing actionable insights and a fair pricing structure. Jeremy Mallison, Director of Digital Strategy at Zutano, reported a 2.5-fold increase in Facebook revenue. Chelsea Voge, CEO of Riddle Oil, applauded Skille's easy communication and results-driven approach.
Don't settle for mediocrity – choose Skille and experience the difference in your digital advertising campaigns.
Bottom Line
As we wrap up our comprehensive exploration of the "15 Top Advertising Agencies in 2023," it's evident that the advertising landscape has evolved tremendously, bringing forth an array of creative powerhouses that cater to diverse industries and markets. From Ogilvy's global presence to Silk's niche expertise in food and beverages, these agencies have carved out their unique spaces, enabling businesses to thrive ?.
These top-notch advertising agencies, such as Burrell, a leading multicultural agency in the United States, and StudioBFilms, a video production company in London, have proven their prowess in crafting unforgettable advertising campaigns that resonate with audiences worldwide. As a result, retailers and e-commerce providers alike have benefited from their innovative strategies, as have businesses in the finance and banking sectors ?.
In conclusion, whether you're an Italian startup looking to conquer the market in Milan or a multinational corporation expanding into new territories, the right advertising agency can make all the difference. We hope our detailed analysis and anecdotes have shed light on the top players in the industry, empowering you to make an informed decision. Finally, don't forget to use Plerdy's UX analysis tools to gain valuable insights and optimize your marketing efforts. Now that you're armed with this knowledge, it's time to embark on your journey toward advertising success!