Diving into the bustling SEO landscape of New York? 🗽 Well, you're in for a treat! We've rounded up 16 of the most outstanding SEO companies that have made waves in diverse niches – from boutique fashion brands to gourmet food bloggers. Here's a taste of what to expect:
Pioneers that redefine digital strategies.
Innovators crafting bespoke SEO campaigns.
Maestros bridging the gap between content and conversion.
While there's no shortage of talent in New York 🍎, finding the ideal partner requires a discerning eye. And, to level up your game, don't skip out on the Plerdy tool. It's an ace up your sleeve, enhancing both SEO & UX, ensuring your digital platform isn't just discoverable but also user-friendly.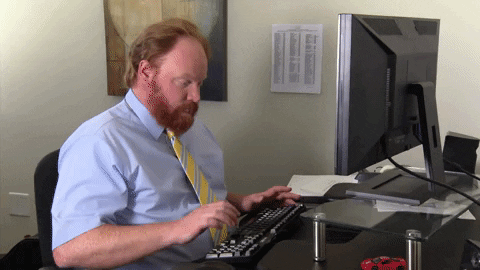 The New York skyline is iconic, and so are its top-tier SEO companies. Dive in, explore, and let these masters of the craft illuminate your path in the digital domain. Ready to amplify your brand's voice? 🚀 Let's embark on this enlightening journey together.
Why SEO is Important for Business in New York?
In the bustling center of New York, SEO stands out as a critical strategy for businesses. This isn't just about the rankings. Here's why:
In a city as dynamic as New York, every company wants to stand out. SEO offers that competitive edge, making businesses shine brighter amidst the city lights. This isn't just a strategy; it's a necessity.
Criteria for Selection SEO Companies in New York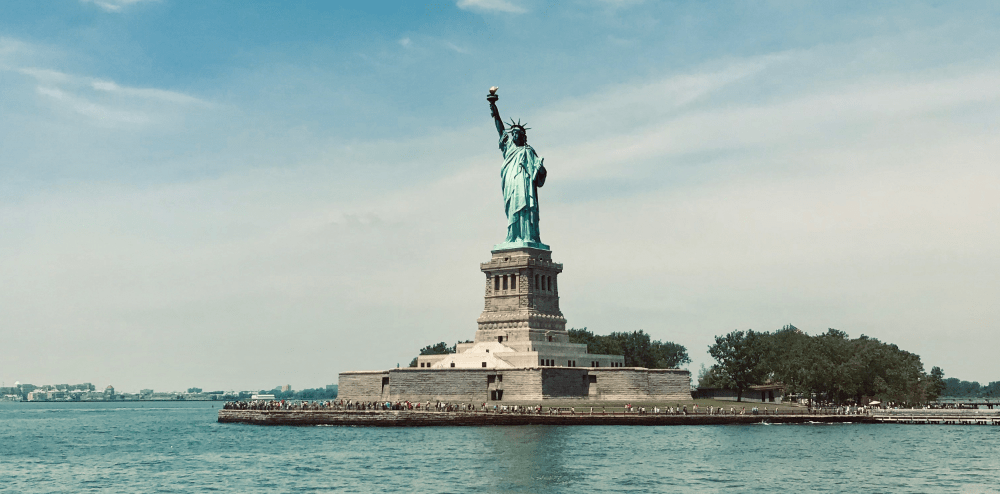 When diving into the vibrant SEO landscape of New York, choosing the right company can often feel overwhelming. But with a clear set of criteria, this daunting task becomes a straightforward process. Here are key factors to consider when making your selection:
Track Record: Past performance can predict future results. Opt for companies with a stellar portfolio, showcasing success stories in diverse niches, from e-commerce to local services.
Transparency: A company that's upfront about strategies and tactics signifies trust. If they break down processes – from keyword research to backlink building – they're a keeper.
Tailored Approach: Avoid companies that offer one-size-fits-all solutions. Every brand is unique, and so should be its SEO strategy.
Updated Techniques: SEO isn't static. It evolves. Companies that stay abreast of algorithm changes, and adapt accordingly, are worth their weight in gold.
Client Testimonials: Word of mouth is powerful. Seek out genuine reviews and feedback to gauge client satisfaction.
Many SEO companies in New York City assert that they are the best. Yet, by leveraging these criteria, you can navigate through the noise, zeroing in on an SEO partner that not only understands the nuances of your niche but also propels you to digital prominence. With the right company by your side, making a mark in the digital space becomes a tangible reality.
List of Top 16 SEO Companies In New York
Diving headfirst into the bustling scene of SEO in NYC, this comprehensive list showcases the cream of the crop. These 16 SEO maestros are making waves, setting the gold standard in the Big Apple's digital hustle. From the backstreets of Brooklyn to the towers of Manhattan, they're serving up top-tier strategies that hit the mark every time. 🍎🌆🔥

Navigating the vibrant New York digital space demands expertise. Enter Straight North – a premier SEO company renowned for its unparalleled services. Operating at the cutting-edge of digital marketing, this trailblazer offers an impressive suite of services:
SEO Mastery: Boasting extensive campaign knowledge, Straight North elevates B2B and B2C brands. Their adeptness in link acquisition and impeccable copywriting captivates users, driving engagement and conversions.
Paid Advertising Prowess: Amplifying brand visibility, they optimize search, display, and social campaigns. Their strategies guarantee robust ROI, bolstering ecommerce profits and sales leads.
Web Design & Development Brilliance: Beyond just website creation, they mold platforms that magnetize traffic and convert. Their in-house maestros synergize design, development, and SEO to craft potent lead-generators.
Creative Spark: Transformative brand narratives unfold as their creative ensemble crafts visually compelling collateral, photos, and videos.
New York SEO Company Straight North's multi-decade legacy, its USA-based pedigree, and full-service offerings are testaments to its digital supremacy. Partnering with them isn't just a decision – it's a catalyst for monumental growth. Join the ranks of businesses who've already charted their ascent with Straight North. Let them spearhead your digital voyage, ensuring every click truly counts.

Dive into the realm of SmartSites – a digital powerhouse founded by visionary brothers, Alex and Michael Melen. Fueled by their intrinsic love for the digital sphere, they etched a stellar journey from humble beginnings to being recognized as America's leading digital marketing agency. With headquarters nestled in Paramus, New Jersey, this agency casts a vast net, catering to a diverse array of clients across the globe.
Hallmarks of New York SEO Company SmartSites:
 A sterling track record with Inc. 5000 recognition in just seven years.
 Esteemed affiliations such as Google Premier Partner and Microsoft Advertising Select Partner for 2023.
 Prestigious BBB A+ rating attesting to unwavering quality.
Valued partnerships with industry giants like Meta and Amazon ads.
Passionately championing results-driven strategies, SmartSites offers a comprehensive suite of services:
Web Design: Crafting distinctive brands that resonate and communicate intrinsic value.
SEO: Harnessing organic strategies to lay a robust foundation for sustainable growth.
PPC: Strategically positioning businesses for immediate visibility.
Email & SMS: Amplifying returns from existing web traffic.
Social Media: Crafting compelling narratives to bolster audience engagement.
Behind their success lies a tapestry of over 100 glowing 5-star reviews and a staggering 97% satisfaction score from Dun & Bradstreet. Their commitment? Exceeding client anticipations. Become a part of the burgeoning SmartSites family, and experience digital marketing redefined.

Venture into the digital narrative of Intero Digital – a beacon of amplified digital marketing brilliance rooted deep in the heart of New York. With over two decades shaping the digital epoch, Intero Digital stands tall, exuding prowess in navigating the intricate maze of SEO dynamics.
What makes Intero Digital, an SEO firm in New York, stand out?
Full-Funnel Mastery: Seamlessly transitioning customers from mere awareness to decisive action.
Extended Expertise: A mosaic of diverse go-getters and digital savants, keen to amplify your marketing endeavors.
Innovative Tech: Patented, state-of-the-art technology, handcrafted to carve a decisive edge over rivals.
Solid Partnerships: Earning respect and trust, they've built enduring collaborations that blossom into success tales.
Stories of triumph, like Mizuno's brand elevation, Arcadia Data's visibility surge, and Blackbaud's staggering $22 million revenue spike, resonate with Intero's commitment to excellence. Whether you're an emerging entity or a seasoned player – Intero Digital tunes into your unique frequency, offering a synchronized dance of integrated digital solutions. Entrust them with your ambitions, and watch them craft a digital symphony, resonating with success.

Dive into the world of digital marketing with WebFX. This powerhouse stands tall, boasting impressive figures – over 7.8 million leads generated, a staggering 5.2 million calls catalyzed, and testimonials from over 1,020 satisfied clients. With a legacy stretching over 25 years and a force of 500+ subject-matter experts, WebFX is the embodiment of digital expertise.
Key Highlights:
 Proprietary technology platform: A tech marvel designed to empower marketing decisions with real-time analytics.
 Comprehensive digital solutions: From optimizing sales pipelines using automations to intricate event tracking, they've got it all wrapped up.
 Stellar client outcomes: Tangible results paired with exceptional customer service – a winning combination.
New York SEO Company WebFX isn't just about numbers. Their unparalleled suite of tools, paired with expert marketers, ensures clients achieve tangible results. The WebFX success recipe comprises two main ingredients: a team of elite marketers and insights from their state-of-the-art technology platform, MarketingCloudFX. Fueled by advanced tech such as IBM Watson and Google Cloud Platform, this platform provides actionable insights, keeping clients informed about their website's performance, competitor movements, and untapped industry opportunities.
Let WebFX drive your digital narrative and script a success story uniquely yours. Elevate your digital journey with WebFX today.

In the buzzing cityscape of York, there's a digital marketing agency making waves – Thrive Internet Marketing Agency. Renowned for driving tangible results, Thrive is the go-to place for businesses hungry for growth. Just ask Michael Farah from The Farah Law Firm who experienced an astounding +664% surge in organic traffic and a +360% jump in online leads. Or perhaps Caleb Potter of Nationwide Construction, who praises Thrive for stepping up and achieving an astonishing +800% in online leads.
What sets New York SEO Company Thrive apart?
Concrete Results: With numerous positive reviews on platforms like Google and Clutch, clients consistently share stories of skyrocketing traffic and leads.
Tailored Expertise: From enhancing a website's search engine visibility to crafting magnetic copy, Thrive ensures brands shine bright in the digital sphere.
Commitment to Integrity: No empty promises here. Thrive is celebrated for its straightforward approach, keeping business needs at the heart of every strategy.
All-Encompassing Services: Beyond SEO, Thrive excels in pay-per-click campaigns, Amazon store optimization, and even web design and development.
In essence, Thrive Internet Marketing Agency isn't just another SEO company in York; it's the bridge between a brand's digital aspirations and reality. Choose Thrive, and let your business narrative be one of unrivaled digital success.
In the vibrant pulse of New York's digital landscape, there's a company making waves – LinkGraph. With an unrivaled reputation of driving organic growth, they've forged a path that many aspire to follow. Boasting awards such as "Best Global SEO Software Suite" and the accolade of "Fastest Growing Agencies 2022", their prowess is undeniable.
LinkGraph breaks down the labyrinth of SEO into four pivotal pillars:
Authority: Ensuring your site is viewed as a reputable source.
Content: Crafting the finest, engaging narratives.
Page Experience: Streamlining user experience from load times to mobile-usability.
Technical Standards: Perfecting the backend dynamics for utmost optimization.
This robust approach has catapulted their clients, ranging from nimble startups to colossal enterprises, into the limelight. Their success stories speak volumes. Just ask Brad Brenner, Co-Founder & CEO of Therapy Group of DC, who's seen a staggering 566% surge in organic search traffic since partnering with LinkGraph.
But it's not just about growth. New York SEO company LinkGraph is setting the gold standard in transparency, helping brands understand the nuances of their strategies. With over 800 organizations entrusting their growth to this New York-based SEO maven, isn't it time you jumped on board? Let LinkGraph illuminate your path to organic prominence.

ThatWare LLP isn't just another digital marketing agency – it's a groundbreaking blend of AI, data science, and SEO expertise. From the heart of Manhattan, this firm has changed the way other companies see SEO.
Blend of Expertise: ThatWare combines traditional SEO services, such as web development, UI/UX services, and content writing, with avant-garde offerings, including AWS managed services, competitor keyword analysis, and technology consultation.
Pioneers of AI in SEO: Among the first to harness the power of Artificial Intelligence for SEO, ThatWare has crafted 83 unique AI SEO algorithms in just six years. This arsenal is designed to decode the intricacies of Google's algorithm, providing surgical precision in optimizing websites.
Honors Galore: With accolades from major organizations like Forbes, Times of India, and SEM Firms, their innovative strategies haven't gone unnoticed. Their distinction as a top-rated professional SEO agency speaks volumes about their capabilities.
ROI-Centric: Boasting an impressive 4,638,120 qualified leads and a staggering $93,757,480 generated in revenue via SEO, ThatWare's results-driven approach is evident.
Every company has a story, and New York SEO company ThatWare's tale is one of innovation, expertise, and unmatched results. Whether you're a startup or a global conglomerate, entrusting your digital narrative to ThatWare means entering an era of unparalleled online success.

Based in the vibrant landscapes of Washington D.C. and New York City, PBJ Marketing embodies the epitome of digital marketing expertise. With accolades crowning their endeavors, they stand as a testament to ingenuity and prowess in the digital domain.
Paid Media Services: From the ubiquity of Google Search to the vivacity of TikTok, PBJ seamlessly integrates your brand into diverse platforms.
Sensational Successes: Their portfolio boasts staggering results. Imagine witnessing a 2,136% surge in Instagram likes or a 1400% leap in leads within a short span of three months. PBJ makes these numbers a reality.
Unrivaled SEO Mastery: Content, high-value links, on-page and off-page strategies converge to form their unparalleled approach to SEO. They embrace the ceaseless dynamism of SEO with fervor, staying abreast of the myriad Google algorithm shifts, ensuring their clients always stay in the limelight.
What New York SEO company PBJ Marketing apart?
Unwavering Commitment: Starting with meticulous website audits, they delineate a roadmap tailored to your digital aspirations.
Technical Acumen: Be it optimizing image alt texts or accelerating page speeds, PBJ ensures your site remains the paragon of perfection.
Content Craftsmanship: Their content strategies resonate with relevance, weaving narratives that captivate and engage.
In the bustling streets of New York and the corridors of power in D.C., PBJ Marketing emerges as the beacon guiding businesses to digital triumphs.

In the vibrant heart of New York's bustling digital corridor, Online Marketing Gurus have steadily carved their niche as America's most trusted digital marketing agency. Celebrated for their evidence-backed strategies, these gurus have garnered over 500 stellar Google reviews and compiled an impressive portfolio of over 100 client case studies.
From day one in 2012, this full-service agency has crafted tailored strategies encompassing:
Comprehensive Digital Marketing Audits
 Strategic Alliances for unified business goals
 Detailed Player Analysis for competitive edge
 Multi-faceted SEO Services
 Targeted PPC Marketing campaigns
 Engaging Social Media Marketing strategies
 Effective Remarketing techniques
With an unwavering commitment to results, New York SEO company Online Marketing Gurus offers a specialized approach, going beyond mere clicks and traffic. Their proprietary platform, Gurulytics, stands as a testament to their dedication to transparency, providing clients with clear, tangible outcomes. Their multi-channel strategies lean into a deeper understanding of the target audience, ensuring that clients don't just receive visibility, but genuine revenue-driving results.
Harnessing the power of SEO, the agency understands the essence of visibility on platforms like Google. Their holistic SEO approach ranges from thorough website audits and strategic keyword research to mastering the unseen facets of technical SEO. All while maintaining a steadfast focus on crafting content that resonates and engages the audience.
Set your business on the trajectory of sustained growth with Online Marketing Gurus, where honesty meets expertise. It's more than just digital marketing; it's a partnership for success.

The busy heart of New York, Searchbloom emerges as a renowned SEO company that's transformed the digital landscape. Specializing in a bouquet of diverse services, this company boasts award-winning search marketing tactics grounded in ROI-driven strategies. At its core, Searchbloom's commitment revolves around custom-crafted search engine marketing solutions, designed meticulously by industry stalwarts.
Highlighting their expertise, they offer:
Local SEO Services: Amplify your online visibility in local niches. By leveraging the A.R.T. (Authority, Relevancy, Technology) of Local SEO, Searchbloom ensures you shine amidst competitors.
National SEO Services: National recognition is no dream. With a deep understanding of national SEO dynamics, they harness the power of organic traffic, all while optimizing for E.A.T. – ensuring consistent and reliable results.
ECommerce SEO Services: Navigate the intricate web of e-commerce with ease. With their seasoned experts, they tackle large-scale SEO challenges, bringing your e-commerce platform to the forefront.
PPC Management Services: Real-time strategies meet consistent monitoring. Trust in Searchbloom's refined PPC management, where experts dive deep, tracking campaign performance meticulously.
In a city as vibrant as New York, where countless stories unfold, let Searchbloom craft yours. Dive into the digital era with precision, trust, and transparency, and watch as your business narrative reshapes, reaching unparalleled heights. Choose New York SEO company Searchbloom – where excellence meets execution.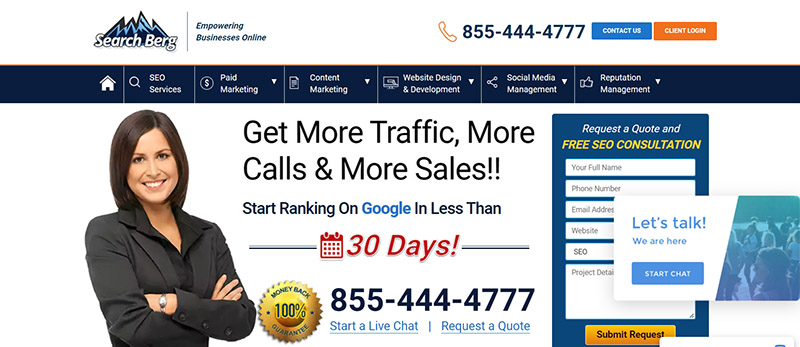 In the bustling digital hub of New York, Search Berg emerges as a beacon of excellence in the SEO industry. Their content-driven SEO strategies have consistently delivered remarkable results, bolstering businesses with enhanced visibility and robust online growth. Search Berg isn't just another SEO company; it's a commitment to perfection, with over 40,000 successful projects under their belt.
Key aspects of Search Berg's SEO prowess include:
Comprehensive SEO Audit: From design to content, they assess every nook and cranny of your website.
Thorough Backlink Audit: Ensuring valuable links while warding off spammy ones.
Business Profile Listings: Boosting local SEO with influential directory placements.
Competitor Analysis: Harvesting new opportunities by studying the competition.
Content Mastery: Offering top-notch content, from blogs to press releases, to solidify Google rankings.
Visual Content: Engaging infographics and videos that captivate audiences.
Keyword Expertise: Focusing on "conversion keywords" for optimum leads.
Link-building: Crafting credible links to enhance website authority.
Community Engagement: Maintaining a buzzing narrative around your brand.
With a track record spanning a decade, Search Berg is recognized for its stellar SEO strategies and an unwavering commitment to client growth. Their tailored packages ensure businesses, whether startups or established entities, experience transformative online success. Moreover, their client-centric approach – evident in the money-back guarantee, no-contract policy, and dedicated project management – sets them apart in a crowded market. Select New York SEO firm Search Berg for effortless Google ranking rise and unmatched digital success.

In the bustling city of York, there's a company that's setting the pace for SaaS and service-based businesses worldwide – KazaamSEO. Utilizing the distinctive "Kazaam Affect," this digital dynamo propels businesses from the humble bracket of under $10M to the prestigious realms beyond $50M in revenue.
The New York SEO company Kazaam Affect shines through five clear steps:
Dive deep into understanding your product or service.
Engage in comprehensive research about your target clientele.
Tailor-make a marketing strategy for precise alignment with your objectives.
Execute this bespoke strategy with unwavering commitment.
Rigorously track the campaign's success, ensuring measurable outcomes.
Born from the vibrant vibes of Hyattsville, Maryland, KazaamSEO quickly rose to be the top digital marketing player in the vicinity. The transition from a local champion to a global contender was swift, evidenced by a myriad of testimonials from elated clients from all corners of the globe.
What truly differentiates them? Their devotion to client success and adaptability. With a foundation anchored in authentic and ethical practices, KazaamSEO creates bespoke digital strategies, ensuring businesses thrive in the ever-evolving digital landscape. Whether you're a budding startup or an established enterprise, KazaamSEO stands ready to amplify your digital footprint, ushering you into an era of unmatched online prosperity.

In the heart of New York lies Taktical Digital, a trusted partner for many brands and businesses. Throughout the years, they've fostered strong relationships, transforming clients into family. Just to name a few of the countless testimonials:
Gio White from Taos Footwear praises their consistent services.
Sherri from Yummie appreciates their collaborative spirit.
Brad Owen, CEO of Neverbounce, hails them as true innovators.
What sets New York SEO company Taktical Digital apart? Their comprehensive range of services:
Paid Social: Precision-driven campaigns ensuring top-tier ROI.
Paid Search: Capitalizing on the 93% of online experiences initiated by search.
SEO: Profound insights into Google's algorithms to optimize rankings.
Landing Page Optimization: Fine-tuning site content for both readability and SEO.
Content Marketing: Collaborative strategies that push brands forward.
Amazon: Targeted strategies to enhance sales and lead generation.
Whether you're in the business of stylish women's footwear like TAOS or revolutionizing interior designs like Homepolish, Taktical Digital ensures a tailored approach. And it's not just about services—it's about creating lasting relationships, driving innovation, and ensuring consistent growth for your brand

In the bustling city of New York, amidst the sea of agencies that promise digital excellence, stands Sure Oak—an SEO beacon for brands aiming for solid, sustainable growth. Sure Oak is not just any SEO company; it's your final destination for high-impact strategies tailored to your aspirations.
Why does New York SEO company Sure Oak shine brighter than others?
Strategic Insight: Diving deep into your business model, Sure Oak crafts an SEO blueprint harmonized with both your short and long-term visions, staying ever-vigilant of current trends and the ever-evolving digital landscape.
Comprehensive Offerings: From on-point on-page optimizations—ensuring your keywords resonate and your H1 tags shine—to strategic link building that garners backlinks with clout, they've got you covered. And don't get started on their content development—it's the kind that not only attracts but captivates and converts.
The Trust Factor: Top-tier brands rely on Sure Oak. And it's not just because of their prowess in SEO, but because they genuinely invest in understanding the unique pulse of each brand.
Feedback from clients radiates positivity, lauding Sure Oak's diligence, focus, and—most importantly—the tangible results they bring to the table. If sustainable growth through top-tier SEO is your goal, Sure Oak is the name you should remember.

In the bustling heart of New York, a digital marketing powerhouse named Razor Rank is reshaping the narrative of SEO success. Their tale isn't just about offering SEO services; it's about pioneering methods that drive tangible growth. With roots deeply embedded in the city's dynamic digital landscape, Razor Rank's story is one of unwavering commitment to their clients' success.
Key highlights of their journey include:
 Serving a diverse clientele, from Old Navy to Paula's Choice, showcasing their adaptability and prowess across industries.
 Delivering tangible results, evidenced by major brands experiencing dramatic increases in clicks, traffic, and revenue.
A mantra emphasizing transparency, personalized service, and clarity in reporting, ensuring clients are always in the loop.
Diving into their methods, Razor Rank capitalizes on in-depth research, meticulous website audits, and continuous optimization. Their approach is holistic, encompassing everything from architecture adjustments to earned media strategies. In an age where analytics is king, their passion for data-driven decisions sets them apart, constantly refining strategies to boost client outcomes.
Yet, what truly differentiates them is their relentless pursuit of innovation. While most rest on their achievements, New York SEO company Razor Rank keeps pushing boundaries, ensuring they remain the go-to digital marketing agency in the heart of New York.

In the heart of bustling York, Minty Digital emerges as a titan in international SEO and content marketing. This company has honed its expertise in forging organic search campaigns that not only captivate audiences but also foster lasting relationships. Their portfolio gleams with projects that have:
 Amplified brand voices in crowded markets.
 Steered meaningful conversions from organic traffic.
 Sculpted authoritative brand identities.
Minty Digital's reputation isn't self-proclaimed. Numerous international brands and SMEs have echoed their satisfaction, placing immense trust in the agency repeatedly. And what makes this bond even more special? It's the agency's approach to clear, jargon-free communication. Every email, every zoom call is a testament to their commitment—straightforward, transparent, and always on the ball.
A data-led strategy at New York SEO company Minty Digital ensures there's no room for ambiguity. Brands don't just aspire to get noticed; they strive for dominance. And with Minty Digital by their side, they're equipped to make a lasting imprint in the digital space, turning every click into a potential lifelong connection.
Conclusion about SEO Companies In New York
In wrapping up our deep dive into the 16 top SEO firms in NYC, it's clear these companies know their stuff. 🏙️ From MIMVI's impressive responsiveness to the vast resources provided by companies like Netpeak, businesses in the USA and beyond are sure to find a well-matched partner. If you're in the retail sector or need assistance with mobile SEO, these New York-based giants have the skills to send your message to the masses. Remember, for a thorough view into how your website performs in real-time, consider using the Plerdy tool for detailed SEO & UX analysis. It provides invaluable insights that even the best firms in cities across the United States use to evaluate and refine their strategies. 🚀 So, whether you're a small retailer on Long Island or a multinational company, rest assured—NYC's SEO specialists have you covered! 💼🔍