According to the latest Google Trends data, there have been many ups and downs in the popularity of B2B software during the last five years. However, 2021 is the year of its boom that spreads across countries all over the world. Though the peak of B2B software popularity covers North America massively, the USA is inferior to India and Ireland, where it is observed to a greater extent. Below, you'll familiarize yourself with the 11 most popular B2B software tools.
Plerdy Best B2B Software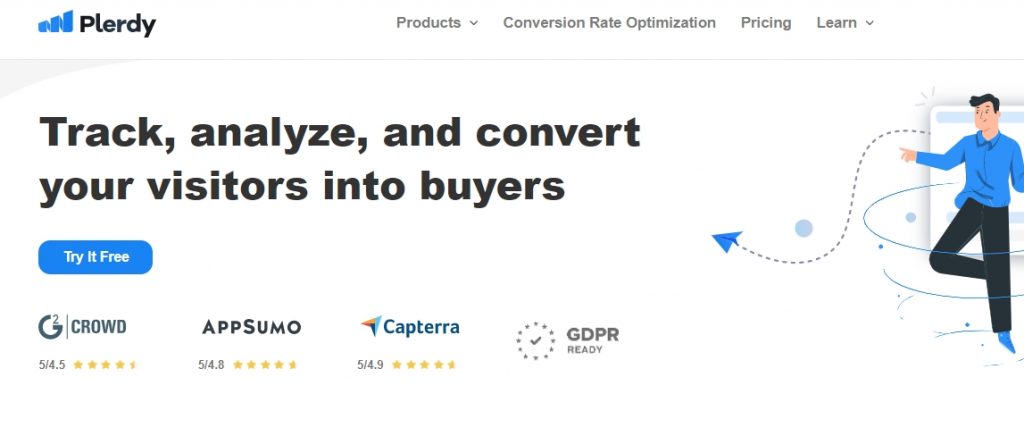 On the path to making your clients powerful, successful earners, Plerdy implements seven efficient tools:
A list of B2B Marketing Software

Salesforce developed a marketing automation solution called Pardot. With its help, you'll create, deploy, and manage personalized marketing campaigns that are likely to generate more right leads. As a result, you'll boost your sales and maximize performance. Besides, thanks to their Customer 360 solution, you do not need any extra resources to convert leads into clients.

This marketing software helps you enlarge traffic, convert more users into customers, and run marketing campaigns. It provides a range of efficient automation marketing tools related to ads, email marketing, lead management, etc. Therefore, this B2B software includes five hubs: marketing, sales, service, CMS, and operations.


Getresponse provides powerful marketing solutions for lead generating, knowledge selling, engaging customers, and boosting online sales. This is another efficient tool for marketing automation that delivers personalized solutions to different businesses.

Ahrefs is regarded as one of the leading SEO tool providers. Their customers get complex solutions to site auditing, site exploring, keyword exploring, content exploring, and rank tracking. With Ahrefs products, you can get an in-depth look into your organic traffic, backlinks of your site, and all the other meaningful data that can boost your business. 

Marketo is a B2B marketing automation solution that keeps up with the latest market needs. Not in vain was Marketo Engage acclaimed a leader in the 2020 Gartner Magic Quadrant for CRM Lead Management report. The Marketo software enables you to track user behavior, build and scale automated marketing campaigns, and track the impact of marketing on the revenue you get.

The Buffer team has already been building and promoting brands based on their unique approach for ten years. Their software will help you increase your brand awareness by building a strong social media presence.

All your marketing and sales interactions will become personalized with the help of the Clearbit software tool. In addition, you'll understand your customers' behavior and be able to formulate prospects for further development. All you need is to integrate Clearbit directly into your existing stack.

A widely trusted B2B software that transforms your marketing strategies. Sprout Social is recognized as a leader in usability, user adoption, customer satisfaction, and ROI on prestigious software review sites. Thanks to this cross-functional tool, your business will thrive on social media, and your brand will become well recognized among the competitors.

Named the number one global leader in ABM, Demandbase has launched the B2B Go-To-Market platform. Their customers admit that the software helps unify sales with marketing and significantly increase their ROI. With Demandbase, you'll get a deep insight into Account-Based Experience and build an ABM in six steps.

This B2B software tool is aimed at increasing your website conversion through intelligent chatbots. Another task is multiplying your revenue via real-time conversations. You'll manage to build solid relationships with your customers via Business Messenger. Thus, Intercom will ensure that your visitors get the best possible experience on the site.
Summary
All in all, the B2B sphere is gaining more and more popularity nowadays. It covers huge territories on different continents. Keeping abreast of the times, Plerdy has seven super-efficient B2B tools in its arsenal that will help you understand your users' behavior, develop effective ways of converting them into profitable customers, and multiply your revenue. Our team has also suggested ten other B2B marketing software programs that are well recognized in the field and that may be the right decision for your business marketing needs.