In an area where education and experience aren't always necessary to secure your dream job, a UX design portfolio is perhaps even more significant than your CV. Prior to the hiring manager meeting you in person, it functions as a pre-interview introduction and meet and greet. Since the market has developed, there are more UX jobs accessible each year, but there are also more UX designers available. You'll need to stand out beyond your CV to get the job. Therefore, you need an eye-catching portfolio to launch your UX Design profession.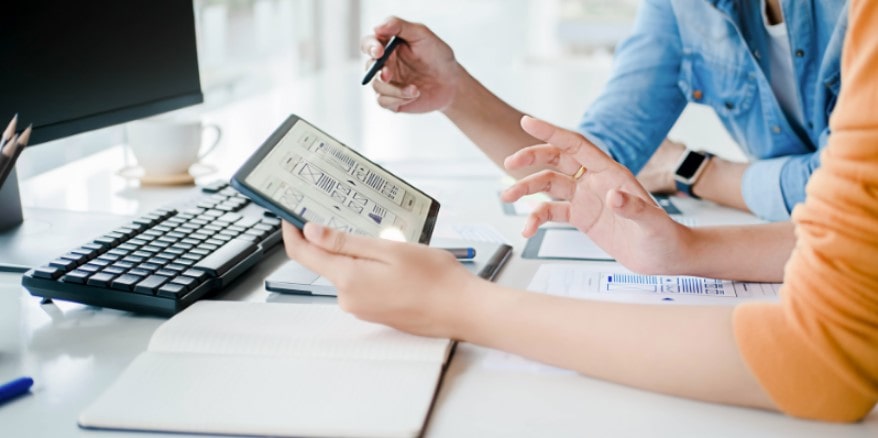 Here are a few reasons why a UX design portfolio is necessary:
Show off your abilities: A portfolio offers verifiable proof of your proficiency in UX design. It enables you to demonstrate your capacity for user-centered design, research, inspiration, and prototyping. Employers and clients can observe your approach to design problems and the results you have produced firsthand.
Stand out from the competition: With more experts joining the area, competition for jobs in UX design is increasing. A well-designed portfolio that showcases your unique skills, flair, and attention to a project will set you apart. It's a chance to demonstrate your creativity, which will improve your employment search.
Build credibility and trust: A portfolio presents proof of your past accomplishments and work. It enables potential employers or clients to evaluate your designs' quality and comprehend the effect you had on earlier projects. Real-world examples can help you establish credibility and trust since they show you have the skills necessary to implement successful UX solutions.
Show your process and problem-solving skills: Employers are interested in your problem-solving skills because UX design is an area that deals with challenges. Case studies that demonstrate your design process—from initial user research and testing to the ultimate design solution—can be included in your portfolio. This exhibits your capacity for critical thought, user empathy, and data-driven design choices.
Display flexibility and adaptability: A diverse portfolio might show that you have the capacity to work on a range of projects and with various platforms or devices. A wide variety of projects in your portfolio demonstrate your ability to modify your abilities to fit different situations and user requirements. Additionally, it enables prospective employers to picture how you may fit into their design team or organization.
What should get included in your UX portfolio?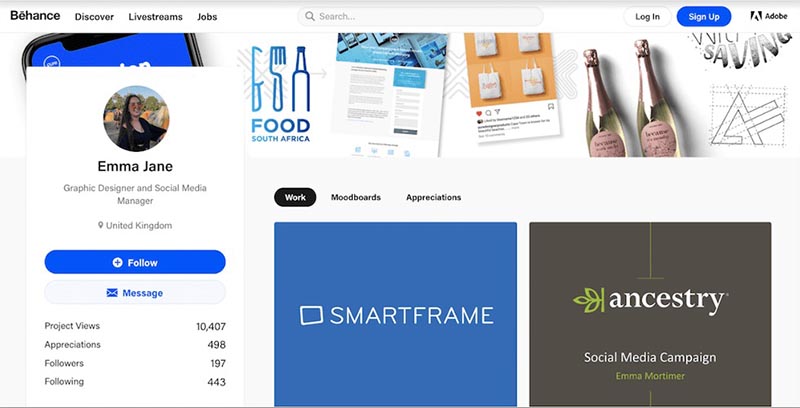 As a UX designer, your portfolio shows your knowledge, expertise, and creativity. Its subject matter ought to be compatible with your intended professional path, the fields you hope to work in, and your home area. Additionally, the caliber and focus of your portfolio can be significantly influenced by the voices you choose to pay attention to, including mentors, business leaders, and design groups.
Displaying your creativity is one of the best ways to make your UX portfolio stand out, regardless of expertise. Potential employers or clients want to know that you can provide intelligent, user-centered design solutions and can look past superficial aesthetics. It is crucial to show the process and effort put in to get those results, in addition to showing stunning photos.
Various elements can help you effectively communicate your working method by being included in your portfolio. User flows show off your capacity to design simple and seamless experiences by visualizing how users move around a product. Sketches show your early concepts and iterations, showcasing your capacity for innovation and problem-solving. Mood boards reveal your source of inspiration and the aesthetic course you took for a project. Additionally, having a product style guide shows that you pay attention to the little things, are reliable, and have the capacity to keep your design style consistent across many displays and interactions.
By including these additional artifacts with your completed designs, you give a comprehensive account of your design process and demonstrate your capacity to manage projects from inception to completion. This demonstrates your ability to comprehend user requirements, carry out in-depth research, revise designs in response to user feedback, and eventually create powerful and user-friendly experiences.
Give each of your projects a context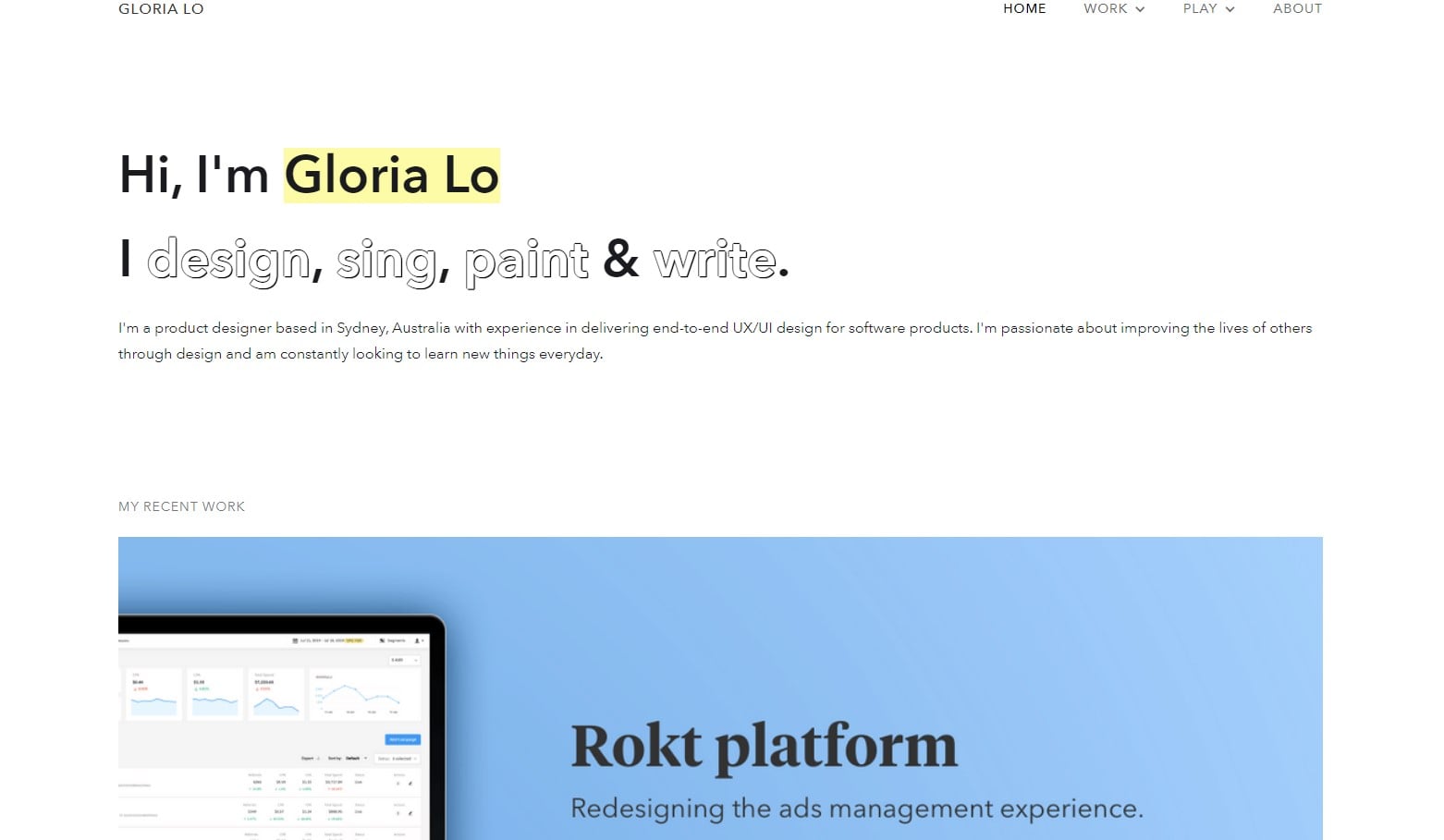 Each project in a UX portfolio needs the elements listed below to successfully display your abilities and knowledge:
Problem Identification: Clearly state the problem or issue that you determined needed to be fixed. Explain the exact difficulties or pain spots that people were experiencing and why it was crucial to solve this issue.
Collaboration: List the people or groups with whom you worked on the project. In order to gather information, evaluate concepts, and provide a smooth user experience, you should highlight the stakeholders, designers, developers, researchers, or any other experts you collaborated with.
Device Application: List the tools or platforms you used to complete the project. Indicate whether you concentrated on desktop interfaces, mobile devices, or any other hardware or software platforms. This aids in setting the scene and exemplifies your adaptability in creating designs for various settings.
Research Phases: Describe the various steps you used in the discovery process to comprehend the issue and come up with feasible solutions. This might entail gathering user data, examining rival goods, creating user personas, outlining user paths, and running usability tests. To demonstrate your analytic and problem-solving abilities, describe your methodology and strategy for each phase.
Applied Methods: Describe the strategies you used to address the identified issue. Personas, user journeys, sketches, prototypes, wireframes, research, and more should all be included in this. Specify how each of these factors played a role in shaping your final decisions and enhancing the design process as a whole.
Results and Impact: Discuss your work's results and the effects they had on the undertaking or organization. Any measurable increases in user pleasure, engagement, or conversion rates as a result of your design interventions should be highlighted. Talk about what occurred to your work when it was given to other experts, like UI designers or coders. Give instances of how your plans were put into practice, along with any comments or iterations that took place.
Clarity for Non-UX Professionals: Make sure your portfolio clearly illustrates your design approach and resolutions, even to someone with no prior training or understanding in UX design. Avoid overusing acronyms or technical jargon. Explain your approaches, choices, and the thinking behind your design decisions in clear, straightforward terms. For those who are not UX specialists, visual aids like diagrams or before-and-after comparisons can also improve understanding.
How many projects should your UX portfolio include?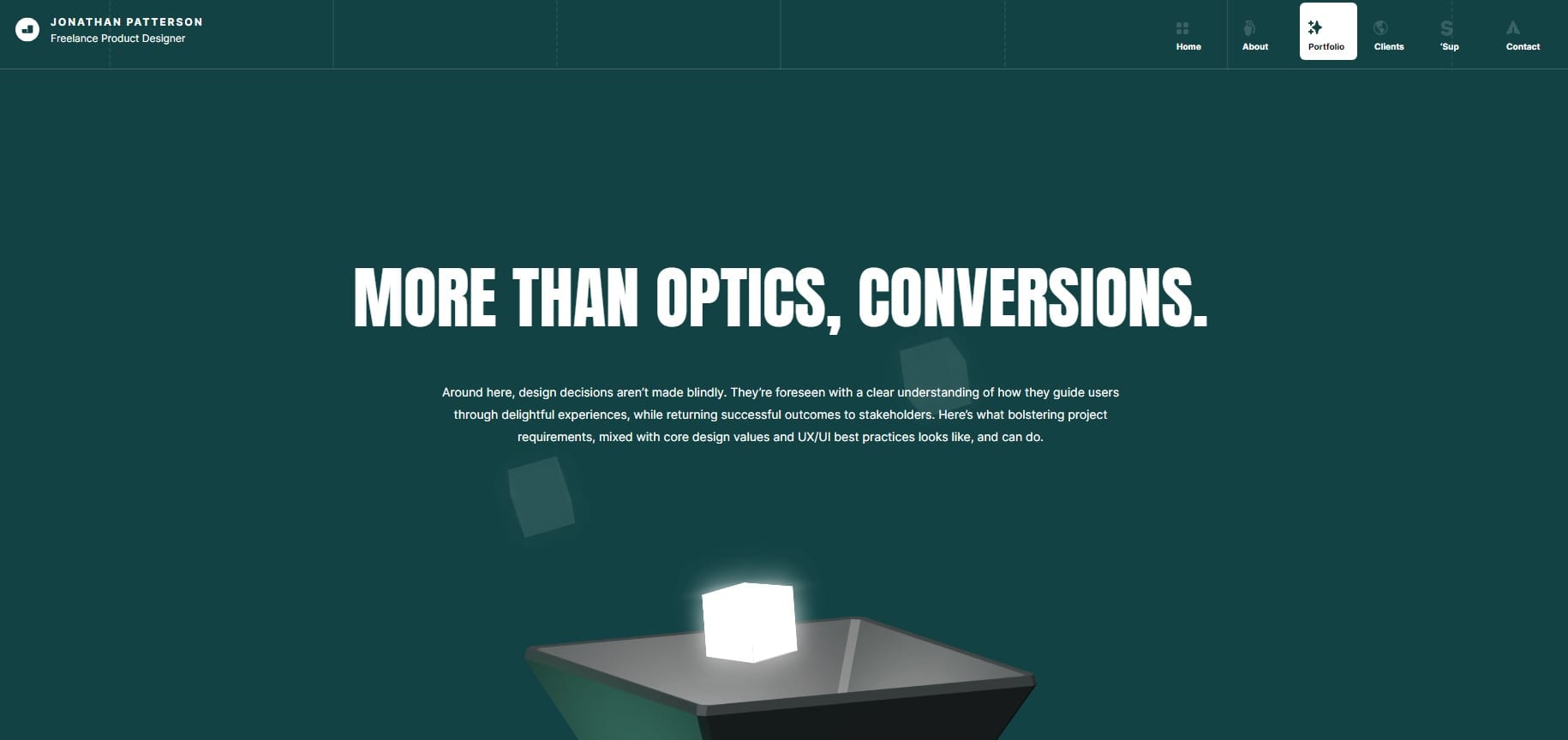 It's important to create a balance when showing your work between giving your audience enough samples to get a sense of your abilities and without overloading them. So it's best to pick no more than three samples from the available options. You can effectively highlight your skills and leave a lasting impression by carefully selecting your projects, concentrating on those where your influence has been most noticeable, and presenting them in a neat and structured manner.
It's crucial to think about the organization or client you want to impress in order to further increase the effect of your examples. You may show that you know about their industry and have the necessary experience by making your choice based on their requirements and preferences. To understand the needs and expectations of the business or client, conduct extensive research on them, considering their objectives, core principles, and previous projects.
Choose the examples that are most relevant to the company or client you want to impress based on your study. Focus on the results attained and the value you added to initiatives where your contributions have had a demonstrable and positive influence. Pick initiatives that demonstrate your capacity to successfully address their pain points or resolve certain issues.
Make sure your work is neatly organized before presenting it. Make sure your organization is obvious so that the audience can easily browse through your examples. Start with a succinct introduction that sets the scene for the projects you will highlight while also providing context. Explain each project's objectives, tactics, and outcomes in detail, focusing on how your influence was essential to its success. Make your presentation more understandable and interesting by include visuals like charts, graphs, or prototypes.
Where should your UX design portfolio be hosted?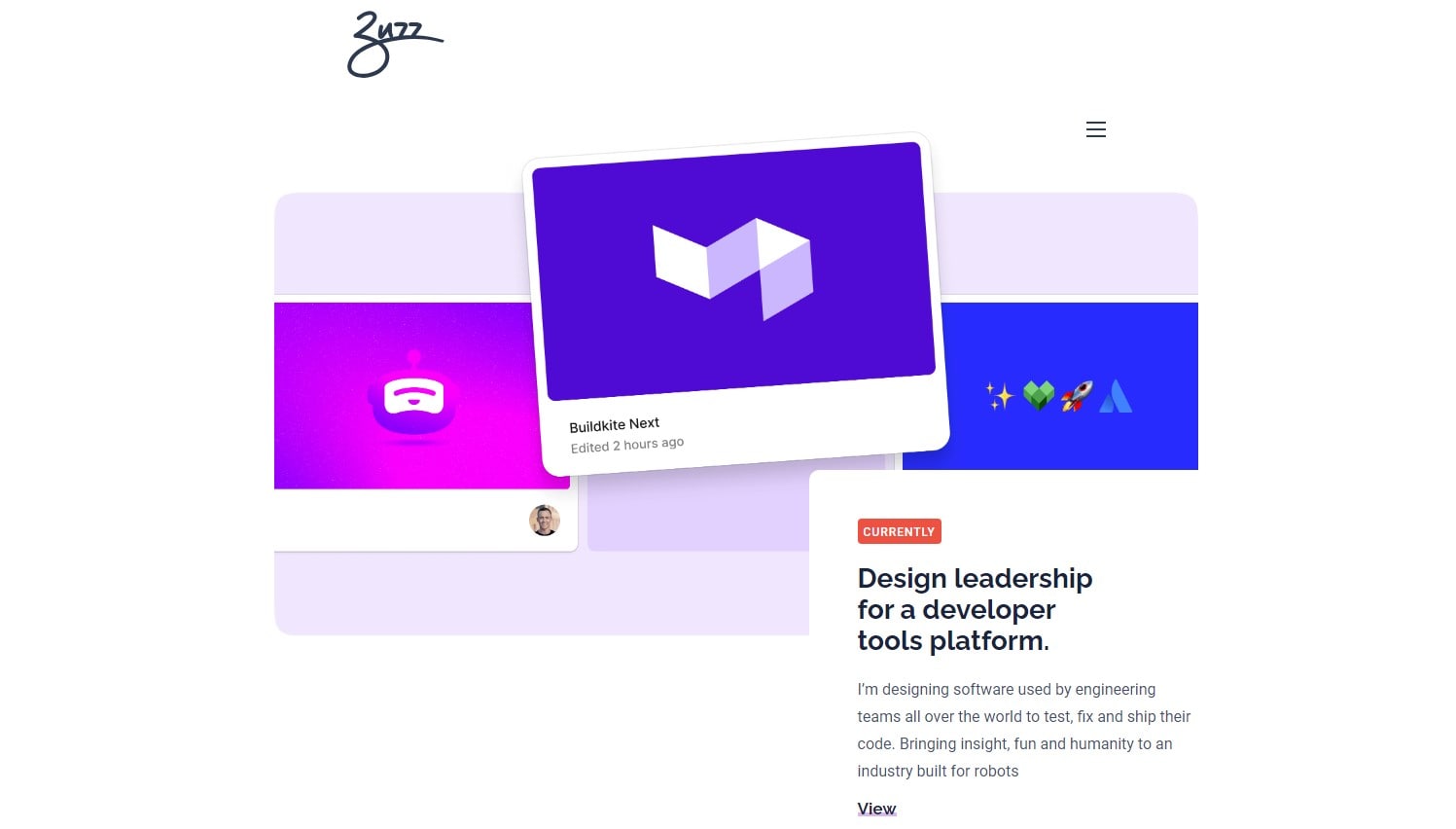 You might also think about using tools like Wix, Squarespace, or WordPress to build a professional web portfolio. In the long term, adopting one of these platforms to build your own personal website can save you money because they frequently offer reasonable monthly or yearly membership options that include hosting services and a unique domain name. This lets you make your website's content, layout, and branding distinctive and professional.
If you want to edit and share your portfolio, make a PDF. Emailing or uploading your portfolio, résumé, and any supporting files as a PDF makes it easier. You can freely adapt the information for each prospective customer or job application by producing a PDF portfolio showcasing projects or accomplishments that fit their needs.
Another suggestion to improve your portfolio is attending an additional course to extend your knowledge.
UX Academy has UX courses that might be right for you if you're considering a career in UX or are just keen to learn more about it.
UX Academy offers live interactive courses in UX Design. Learn in small classes while getting free weekly mentorship from UX specialist. You'll work in small design teams on real client projects as you develop a full UX design portfolio.
To find out more, click here.