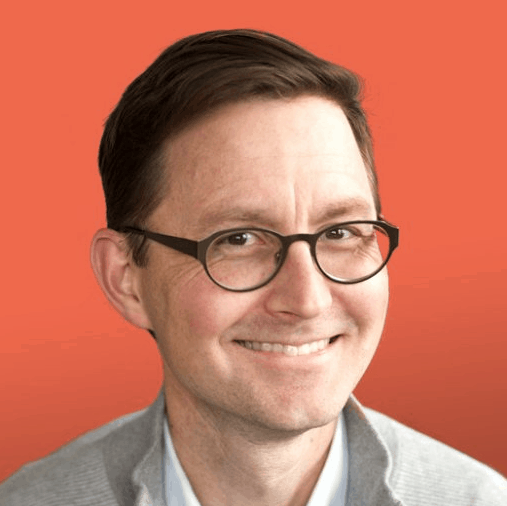 Andy Crestodina is a co-founder and the Chief Marketing Officer of Orbit Media.
Orbit Media Studios is a web design and development company based in Chicago. It focuses on helping the customers get easy-to-update websites and increasing conversion rates. The company boasts 20 years of expertise in the industry. Moreover, it has developed more than 1000 websites. American time, Aha Media Group, Elrod Friedman LLP, Four Kites LLC, BankSouth, 6sense, Kimray, ABC-Amega, Stats Perform, and Clerestory Consulting are the company's top clients.
Orbit Media concentrates on the following aspects:
website development & hosting;
UX & content strategy;
SEO & analytics;
conversion improvement;
research & competitive analysis.
About Andy Crestodina
Andy Crestodina runs Orbit Media Studios, an award-winning web design agency. He ranks among top content marketing speakers on both local and national levels.
Experience
Andy Crestodina has been in the field of interactive marketing and web design since 2000. Andy is passionate about teaching business owners, developers, and web designers to implement successful content marketing strategies. Over the last 18 years, he has provided marketing consulting for more than 1000 businesses of all sizes. Andy Crestodina gives speeches at national marketing conferences and operates marketing blogs.
Furthermore, in his little marketing podcast, Andy shares information about search engine optimization, content strategies, analytics, and social media. Besides, he has founded Content Jam, one of the largest content marketing conferences in Chicago.
Awards and Honors
Andy Crestodina's awards include the following ones:
Top 10 Online Marketing Experts to Watch, Forbes;
Top 25 B2B Influencers, IZEA 2017;
Top 10 Social Media Influencers to Watch, Social Media Explorer;
Top 25 B2B Influencers, IZEA 2017.
Books
Apart from hundreds of articles on content marketing, Andy has also written Content Chemistry. Currently, Andy Crestodina's book is in its fifth edition. It provides a clear explanation of content promotion strategies.
Courses
Andy conducts an extensive range of marketing courses. For instance, in his Search Engine Optimization Masterclass, he concentrates on guiding developers and web designers through the whole process of SEO implementation. His other courses include:
Google Analytics Webinar;
Neuromarketing and Content Marketing: How to Connect Directly to Visitors Brain;
Analytics for Content Marketers: Insights and Actions from 13 Reports;
Fortune and Glory: How to Make Friends, Rank High and Get Famous Online.
Conclusion
Andy Crestodina is considered to be one of the leading experts in content marketing. He relied upon his vast experience in the industry to build a successful web design and development company. Consequently, Orbit Media Studios has recently developed efficient web designs for Goodman Theater, Association of Equipment Manufacturers, MarkLogic, Stats Perform, and Bioelements.