An SEO proposal is your chance to convince a customer to choose your services over other alternatives if you are an agency or a freelance SEO specialist. Here you introduce yourself, evaluate the current customer's website performance, and offer an action plan with an approximate budget. You may also add a CTA to make the reader act immediately. Simply put, an SEO proposal summarizes how you would optimize a specific website.
SEO proposals are essential to engage new customers. Since most businesses study several offers during the research phase, a quality proposal is a way to stand out from the crowd.
Would you like to get some inspiration before creating your SEO proposal? Check out the SEO proposal templates we have selected. You can rely on them to design the best SEO proposal template for yourself and deliver it to prospects.
Best 6 Free SEO Proposal Templates
This article lists template examples that include the fields and content every SEO proposal must have. Check them out to create your unique template and tailor it to your customers.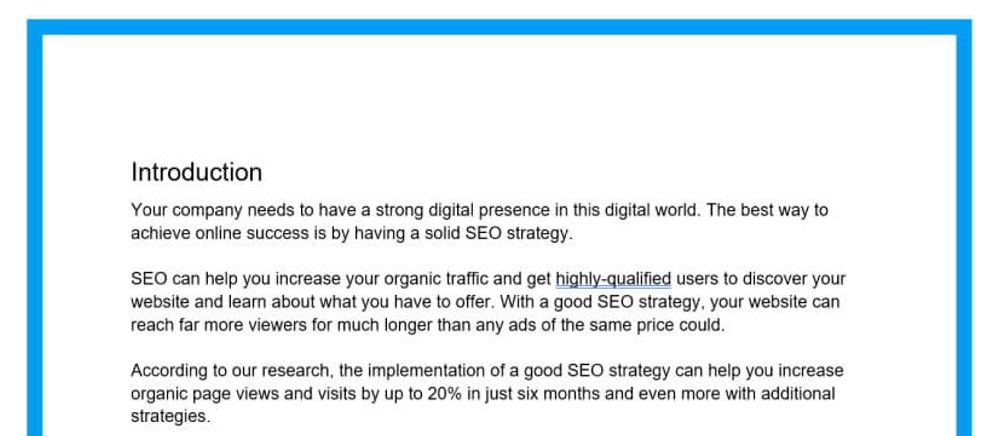 Signaturely is a free electronic signature software that provides templates for various contracts, including SEO proposals. You can download an SEO template on their website in PDF or Doc.
The template is quite extensive and includes the following fields:
Introduction. Informs the readers about the importance of search engine optimization. It also invites them to contact the sender by responding to the email.
About us. Information about the company, its achievements, completed cases, and experience.
Our approach. Details on how the agency performs an SEO analysis.
Issues. Top issues the agency may encounter while analyzing the website.
Objective and solutions. Goals and solutions the agency plans to achieve by fixing the listed problems.
Past projects & Achievements. Description of relevant case studies to demonstrate the practical skills of the agency.
Pricing & ROI. An approximate budget of the project and return on the investment.
Project timeline. SEO optimization roadmap with phases and deadlines.
Why you should work with us. List of the benefits making the reader choose the agency.
Terms of agreement. The main rules of cooperation
Next steps. Instructions on what the reader must do to request the agency's services.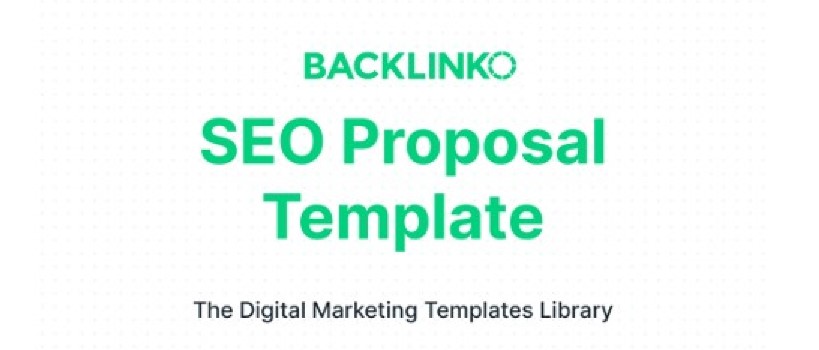 Backlinko is a web resource offering SEO training and tips. Here you can also find an SEO proposal template in PDF, Word, and Google Doc formats.
This template has a friendly voice and starts with a cover letter that sounds pretty personal. After the initial note, the template summarizes services. The recipient learns about the main working approaches and some legal details, including responsibilities, data confidentiality, limitation of liability, etc.
The final part of this SEO proposal template includes a fill-in-the-blanks SEO contract. It's concise but has everything to make the cooperation official.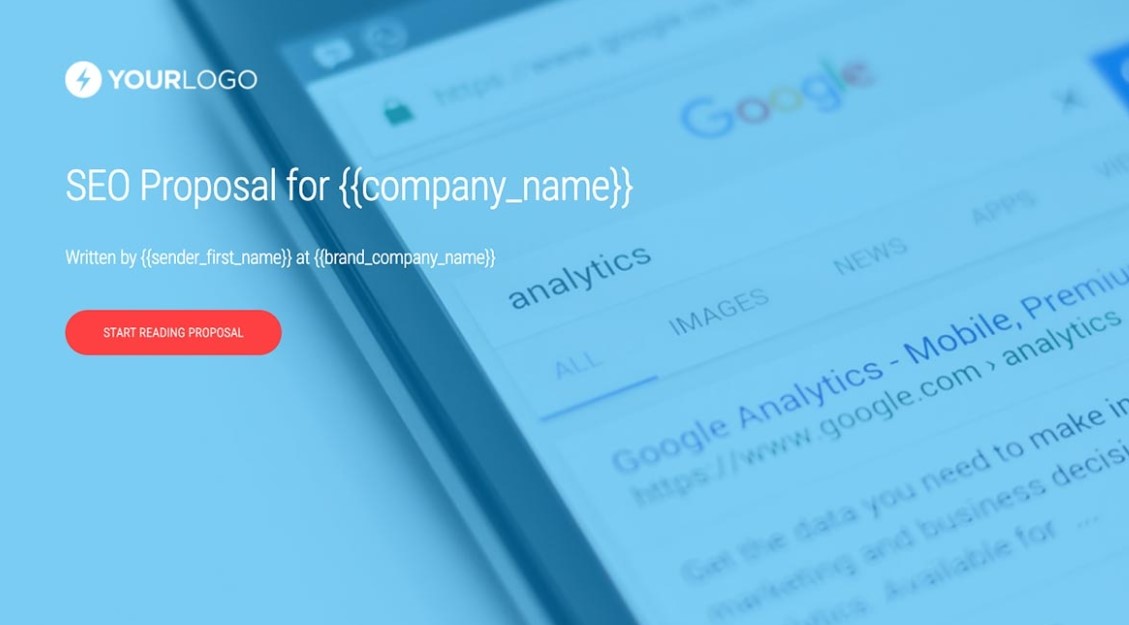 This online proposal software promises to eliminate manual data entry, poorly written docs, and low conversion rates.
The templates are nice-looking and interactive, but you must register to start editing them. The first 14 days are free, and then you will be charged 19 $/month.
The SEO proposal template consists of seven sections: Introduction, Strategy, Case Study, Your Investment, Our Guarantee to You, Let's Get Started, and Terms & Conditions. It's highly illustrative and has excellent readability.
Since BetterProposals requires registration, this solution suits those ready to pay for nice templates and unique designs. If it's not you, enjoy the free trial or pick another SEO template from the start.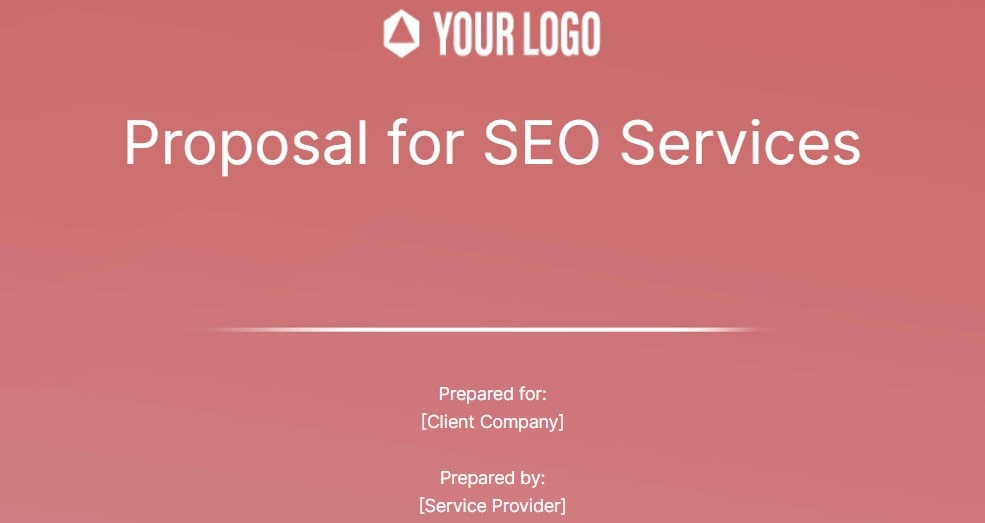 REVV is an electronic signature and document automation platform offering SEO proposal templates, among other features. It has a convenient template builder where you can select and customize a cover theme, add text, tables, and images, and do document styling.
If you want to use advanced customization functions, be ready to pay additionally. Adding a quote table, Google Sheet, Signature, or Payment Button is a paid subscription feature.
The main sections of the SEO proposal template are:
Intro
Our Expertise
How we can help
About [Service Provider]
SEO and Reporting Services
Project Timeline
Costing
Terms and Conditions
Acceptance & Signature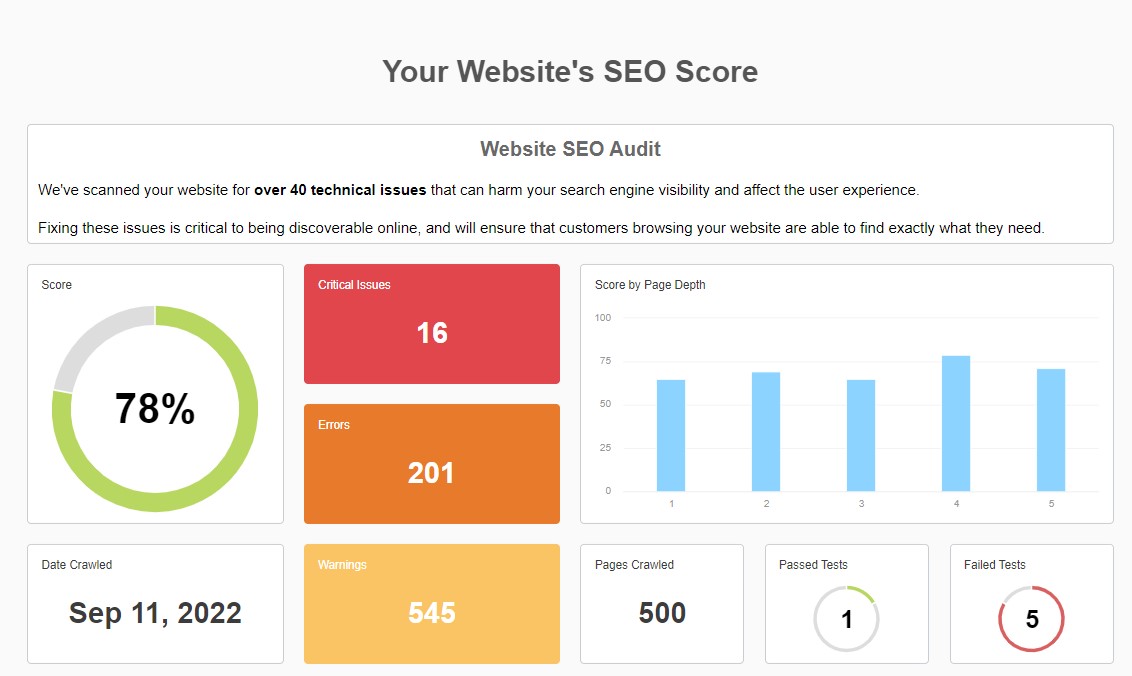 The SEO proposal template by Agency Analytics looks like a report on website performance. This is probably the most detailed template on our list. It provides a website's SEO score, keyword rankings, and backlink overview. The recipient can see the custom website SEO analysis and troubleshooting steps. The report also includes many visualizations that make it easy to read and professional-looking.
You will need to complete registration for full access. The trial lasts 14 days, and then you can switch to the Freelancer plan (12 $/month).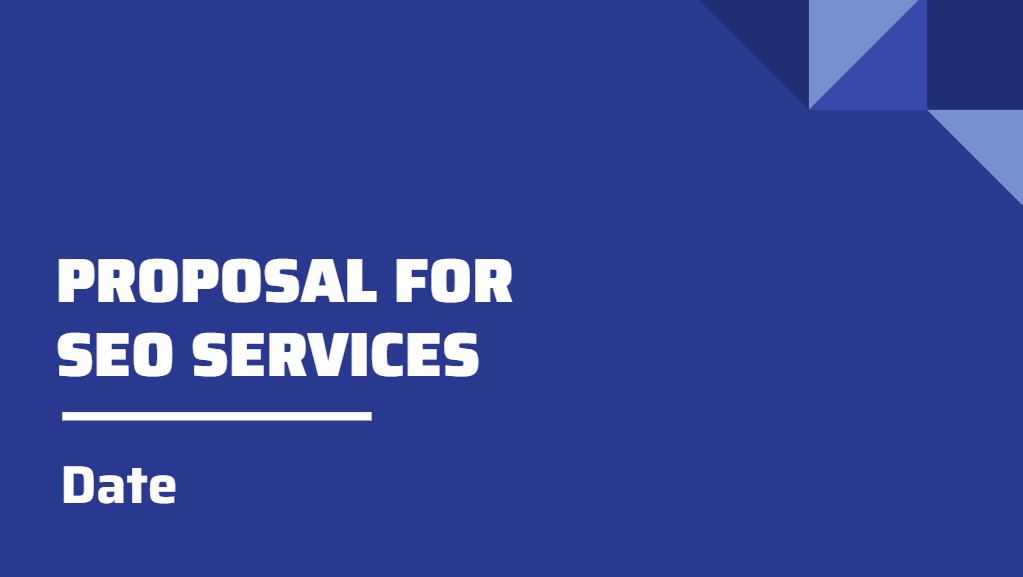 Blueprint teaches SEO agencies, consultants, and freelancers how to improve their services' quality. The use of a proposal template is among the essentials.
The company shares a template that "helped them close more than $10 million in client deals." They recommend you to include:
A simple cover slide
An about page
Executive summary
Issues and solutions based on real-time examples
Pricing breakdown
Logos of existing clients
This SEO proposal template has informative descriptions and tips accompanying every section.
Conclusion of Free SEO Proposal Templates
We hope this selection of SEO proposal templates has guided you on ways to formulate yours. The main point is to include brief info about your company and specify how your services can benefit a particular customer. Talk in numbers and avoid trite or standard phrases.