Navigating the world of digital design can be daunting, but fear not! We've done the legwork and handpicked the 15 best digital design agencies of 2023. These top-notch firms are masters at:
In this article, we'll unveil digital design agencies' crème de la crème, exploring their unique selling points and showcasing their exceptional work. By partnering with one of these agencies, you'll be on the fast track to digital success.
To make the most of your online presence, don't forget to harness the power of Plerdy – an indispensable tool for optimizing user experience (UX & CX) and boosting conversion rates (CR). Plerdy's heatmap and conversion analytics will provide invaluable insights, empowering you to make data-driven decisions and fine-tune your digital strategy.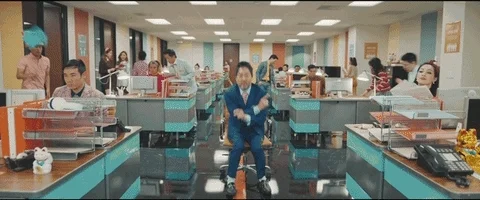 The time to act is now! Dive into our comprehensive list of the 15 best digital design agencies in 2023, and supercharge your brand's online performance with the help of Plerdy. Don't settle for less – aim high and soar above the competition.
List of The Best 15 Digital Design Agencies
Embarking on a journey through our meticulously curated list of "The Top 15 Digital Design Agencies – 2023" is like opening a treasure trove of creative brilliance. Each agency is a digital powerhouse, transforming brands into online sensations with cutting-edge design prowess. So, dive into this realm of digital mastery and find the perfect partner to catapult your brand to unprecedented heights.

AGCS is an award-winning international digital agency based in Amsterdam that provides a wide range of services, including web development, e-commerce, AR, and HTML5. They have a team of expert designers, and web development specialists that help brands and creative agencies execute the flawless design, web development, and digital production projects. AGCS also specializes in coding and developing HTML5 banner ads, high-performing email designs and web pages. They work with lightweight codes that allow your creatives to run smoothly on multiple platforms and devices. In addition, AGCS provides services in digital design, storyboarding, concept design, illustrations, logo creation, visual identity, video editing and animation, email design, UX/UI design, and more. They also offer adaptation services if you need your master design to be adapted into multiple formats.
AGCS uses the latest tools and technologies to build digital banner ads, web pages, and high-performing email designs. Their preferred platforms include Shopify, WooCommerce, and BigCommerce. With AGCS, any challenge revolving around digital design can be taken head-on.

Nopio – a digital agency that merges design and technology with a human touch, delivering custom websites and web applications for businesses worldwide. With vast expertise in web development, Nopio is an agile, full-service web development company that constantly provides feedback and focuses on driving success. Here is what they can offer:
As an experienced digital design and website development company, they have successfully developed various projects, such as a studio marketplace platform, an e-commerce startup with a subscription model, a content creation platform, and a custom learning management system for the small business, in various industries and business models, all satisfied with their services.
Their team of design experts surrounds you with communication and trust, delivering successful partnerships. They have a Creative Director with 20+ years of experience, a Technology Director with 15+ years of experience, a Senior WordPress Developer with 10+ years of experience, and a WordPress Developer with 5+ years of experience.
Their website design services include advice on your concept, user interface design and consulting, user experience design, low/high fidelity wire-framing, prototyping in UXPin, and creative solutions to your website design challenges. From ideation to wireframes to production, Nopio's team manages your new custom website's design and development at every step. They also provide Corporate Identity, Brand Consulting & Rebranding, and Logo Creation.
Nopio has 150+ successful projects, has been in business for 9+ years, and has a 4.8 Clutch rating. They are trusted by many, including Bigkid, Porter Novelli, Ceros, Industrious, and Everypig, and have supported 10+ countries.

Qubstudio is a world-renowned digital design agency that has been among the top three best UX design agencies worldwide based on client reviews. With 75+ experts and 15 years of experience, Qubstudio has completed more than 500 projects. Their story and approach are driven by a philosophy of innovation aimed at enriching human life by delivering high-quality results and creating lasting relationships between brands and clients. Qubstudio has worked with globally recognized brands such as Oracle, ila bank, and Scoutbee, bringing value to millions of people. They have received numerous awards and recognition, including reddot, clutch2021, and UX design awards 2022. Qubstudio offers a wide range of services that include Digital Product Design, UX/UI Design, Product Management, Design Process Consultancy, Market & User Research, UX/UI Audit & Improvements, Product Vision & Strategy, Branding & Website Design, Logo & Visual Identity, and Naming & Verbal Identity. They have industry-based competence in FinTech, Logistics, Healthcare, EdTech, HRTech, Civil Engineering & Construction, and more. Qubstudio's cross-functional teams collaborate closely with clients, helping them solve their user's biggest problems with their human-centered approach focused on creating a seamless user and brand experience across all touchpoints.

The Free Website Guys is an innovative digital design agency offering free professional and efficient website development services. The company has been a savior for many entrepreneurs during the pandemic, as it understands the importance of having a professional website for business success. The agency's services include state-of-the-art security, mobile optimization, and SEO-ready websites that are easily customizable, stunning in design, and load quickly. According to recent statistics, The Free Website Guys has built over 10,000 free websites, which is remarkable. The digital design company accepts only 28.4% of applications and assigns a senior developer to work with each client on their website. This personalized approach, along with step-by-step guidance, makes the experience of building a website easy and stress-free for clients, regardless of their technical knowledge.
The agency has thousands of five-star reviews on popular sites such as Clutch, G2, Facebook, and Trustpilot. Its website has stunning templates, and its team uses some of the world's most cutting-edge designs. Unlike other agencies that charge between $3,000-$10,000 for website development, The Free Website Guys build websites for free, making them the highest-rated web development company globally, rated higher than Wix and Squarespace. The digital design company has also built connections with business owners who might hire them for larger projects. The agency is changing the game and challenging other digital design agencies to do more for entrepreneurs. Apply today in just two minutes and get your professional website built by experts—for free!

Welcome to Capital Numbers, your digital engineering and IT talent partner. They are a digital design agency that designs scalable solutions to meet your business challenges. They cover a range of areas, including product engineering, enterprise mobility, web development, digital transformation, and dedicated teams.
Their web development services use state-of-the-art technologies and development practices to create custom web applications for your business. Digital design offer DevOps and Cloud services, providing on-demand DevOps expertise for cost-saving, agility, speed-to-delivery, and innovation. Their digital transformation solutions help enterprises develop the right DX framework, including analytics, automation, and AI. Digital design agency offers product engineering solutions to stay competitive and drive innovation, full-stack development services and custom software solutions. Their mobile app development services include building native or hybrid apps for iOS and Android, and they have expertise in fintech, ed-tech, healthcare, streaming industries, and more.
Capital Numbers has a long-standing design team specializing in corporate identity designs, responsive web solutions, print designs, motion graphics, and UX strategy and consulting. Their quality assurance and testing services involve a comprehensive end-to-end testing process that involves certified QA analysts who work towards delivering error-free and superior-quality software applications to meet (and exceed) your expectations.
Their commitment to quality and excellence is reflected in their ratings on Clutch, GoodFirms, G2, and Trust Pilot, which rank us highly. They have received over 150 reviews, and their organic revenue growth has exceeded 30%. They are certified with ISO 9001:2008 and ISO 27001:2013 and have won 25 awards in the last nine years.

League Design Agency is a digital design agency with a soul of an artist. They are a team of engineers designing new experiences for physical and digital products. The company is dedicated to creating unique and useful products that connect with people. They help their clients develop faster than their competitors by investing in design with multiple returns. They provide various services, including Digital Design, UI/UX, Mobile App, SaaS, Web App, Graphic Design, Logotype, Company Graphics, Packaging, Web Design, E-Commerce, Landing Page, Online-Store, Retail Apps, Marketing Design, and Brand Identity. Their strategy for identity is to create something unique that corresponds to the brand. In terms of digital, they ensure a working and improved interaction experience and an emotional, involving user interface. Content is also essential for brand existence, and League Design Agency provides unique and creative content for its clients. They have worked on multiple case studies such as Futudoc, Litsa, Chioture, CX DOJO, and OU Israel. They have also won awards and are featured in books and libraries. They work for product companies, R&D companies, and manufacturing companies by providing specialized teams of designers and managers.
League Design Agency is a dedicated team that creates kick-ass products with awesome user experience and captivating visual aesthetics. They aim to create the ideal user experience through multiple experiments and improvements. They discover clients' needs and decompose their brand on emotions, images, and benefits. Their services allow them to solve functional problems and make them aesthetically pleasing, highlighting their client's product among the competitors. Their website is filled with case studies that showcase their expertise in digital design, UI/UX, and brand identity. Digital design agency clients range from product companies to manufacturing companies, and they ensure the confidentiality of their projects. They are proud of their achievements, have earned honors, and appeared in publications and libraries. League Design Agency is a reliable partner that invests with many returns in the design. Contact them now to learn more about their services.

Usman Group is a digital design agency that connects clients with their objectives. With offices in Chicago and Denver, the agency has been helping corporate and nonprofit organizations achieve their goals since 2006. The agency combines strategy, communications, and technology to solve clients' complex challenges. Usman Group's approach is based on four key principles of design thinking: learning from people, identifying patterns, making solutions tangible, and continuously innovating.
The digital design agency's team is composed of experts in reducing ambiguity, cutting through assumptions and biases, bringing clarity and focus, and conducting objective and research-driven analyses. They believe in putting the customer first, avoiding waste, exceeding expectations, and inspiring those around them. As a result, Usman Group's clients have praised the agency's practical solutions, exceptional customer experiences, and hand-picked teams.
Usman Group has helped hundreds of businesses and nonprofits reach their full potential since 2006. In 2012, the agency was recognized as Chicago's top web design firm. Today, they focus on digital strategy, providing objective and unbiased expertise. Contact them to learn how Usman Group can help achieve your objectives.

Welcome to the world of digital design, where creativity knows no bounds. BangLUXOR is a global leader in digital experiences, web design, and branding, delivering the creative solutions of tomorrow today. Their interdisciplinary team of experts in digital business, UX, web applications, visual design, and brand consulting will work with you to create an excellent customer experience that keeps users interested and draws them back. They specialize in creating brands that represent concepts, express lifestyles, and tell stories. Their professional creative processes ensure the result exceeds expectations. They work globally with clients in six countries, and every day, they strive to make people and companies become part of the BangLUXOR family in the digital business world. Digital design agency clients, which include The Wharton School and Awwwards, have become part of their great family, and they have built a relationship of trust with each other. At BangLUXOR, they don't just build websites; they create digital innovation that drives qualified traffic to your website, generating business opportunities and sales. Contact us to take your business to the next level with the best tools organically.

Solid Digital brand-focused web design agency has a proven track record of helping businesses revamp their website design and create a cohesive brand identity that resonates with their target audience.
One such client was Restaurant365, who turned to Solid Digital for a fresh, user-friendly website design to elevate their brand. Solid Digital worked with Calbright to incorporate accessibility and credibility into the design, ensuring the website would be visually appealing and functional.
Another satisfied client, LumenVox, sought Solid Digital's help in creating a forward-thinking website to drive top-funnel leads and establish a strategic journey with high-value CTAs. Meanwhile, Vérité Data tasked Solid Digital with creating a microsite that could stand independently.
Solid Digital also helped Hireology shift to a people-centric approach and create a new digital design website that reflects its ethos, from pre-hire to payroll. And DELV needed a partner to match their online presence and website with their customer-service focus and future-proofed hardware solutions.
At Solid Digital, they focus on learning about your organization to effectively produce a design website that not only wows your visitors but accurately represents your brand. They offer downloadable resources, webinars, and blogs to help marketing teams grow their brands. They also collaborate with their clients to map a path to success based on learnings and proven methodology. Their clients have spoken, with Solid Digital receiving high praise for their productivity, organization, and knowledge. So, if you want to create a design website that accurately represents your brand, look no further than Solid Digital.

Outcrowd creative design solutions are made for people, not machines. They understand that design is the nucleus that holds the business together, and we're always ready to help you build it. Whether you need web design, branding, or development services, we've got you covered. Their team of experts will cooperate with you to create custom-built solutions that are out-of-the-box, reliable, and increase the value of your product.
At Outcrowd, they research your business area and market to determine your needs. Then, they concentrate their efforts on business goals and strive to achieve them no matter what. Their relationship with you is built on trust and transparency, which is key to any successful long-term partnership.
Their design strategies are focused on increasing customer loyalty and engagement. They create timeless designs ahead of time, and their business-oriented solutions are geared toward your strategic goals. Marketing and design are inseparable; they keep in touch with their clients to meet deadlines.
Check out their selected projects to see how they work and what they achieve. For example, we've worked with Nexus, Slit, Podcorn, Bonsai, and Netgain, tailoring custom solutions that accelerate freelancers' work, help accountants automate their processes, and create marketplaces that connect podcasters to brands.
Outcrowd is your reliable partner for digital design that attracts people and makes them stay. Visit their website to learn more.

Bop Design is an award-winning digital design agency that provides B2B web design, content marketing, and branding services. As a B2B marketing agency, Bop Design understands the importance of the sales funnel and the strategies that generate and nurture ideal client leads. As a result, the agency works exclusively with B2B businesses in various industries, such as healthcare, consulting, software, technology, accounting, engineering, biotech, and finance.
Bop Design offers effective web design services crucial to any B2B marketing strategy. The agency focuses on creating a compelling B2B website design that allows visitors to navigate the site intuitively and quickly while encouraging them to convert into valuable leads. Bop Design also offers branding, print media, and content marketing services that guide the sales process.
The company has a successful track record and has worked with clients in various industries. Bop Design has been ranked #1 on Clutch, a platform that ranks top B2B service providers globally. The agency offers many resources, including a buyer's guide to content marketing and web design statistics for effective design. The agency's latest blog posts include tips to get B2B web design feedback from your team and evaluating alternatives to Google Analytics.
At Bop Design, the goal is to help B2B clients transform their websites into business growth platforms. If executed optimally, a B2B website design should rank for targeted keywords, driving organic search traffic to your website. Visitors need to know immediately what your company does, what makes you different, and where they need to go on the site. Effective B2B web design works as a lead generation and nurturing tool. The digital design agency helps clients implement an ongoing digital and B2B content marketing strategy to ensure their company is in front of the right decision-makers. Schedule a 30-minute discovery call with Bop Design to discuss acquiring more clients and turning your website into a lead-generation tool.

Momentum Design Lab is a digital design agency passionate about providing top-notch product innovation services. The agency specializes in enhancing the quality of products and services, using human empathy and intelligent data. Their solutions impact customer service and beyond, making them a reliable partner for any business. This has seen them earn recognition as the globally rated #1 UX agency on Clutch.co for six years, earning them a spot in the Top 1000 Companies- Global 2022 badge.
Momentum Design Lab's offices are located in Silicon Valley, New York City, London, and Belgrade, making them available around the clock. They have over 50 team members, including account executives, strategists, project managers/delivery leads, product designers, and developers. The agency offers a wide range of services, from fast-paced proof of concept to large-scale design thinking-based service and product design programs to maximize return on investment.
Having worked with startups and Fortune 500 firms, the agency has a history of success. Their design-centric culture permeates their processes, and their team provides team augmentation, project teams, or scaled design ops to organizations. They offer research, strategy, design, development services and build moments that matter. They have designed and developed over 750 projects and created value worth $41B+. Their digital product design, service design, and dashboard design, among others, stand out. Contact them today and collaborate with them to make an impact.

Divami Design Labs is a top digital design agency with humanized technology for over a decade and impactful user experiences. The company has created a digital footprint for hundreds of businesses globally. Divami Design Labs takes pride in being one of the best UX UI Design agencies in the world. They believe that if you have an idea, they can help you bring it to life with their expertise.
The company offers many services, including business discovery, strategy consulting, user research, interaction design, visual design, usability testing, front-end engineering, platform development, UX strategy, UI/UX design, and development. Divami Design Labs ensures their human-centered UX UI Design approach is used in every project. From disruption to transformation, they impact digital transformation.
Divami Design Labs provides top-notch services to their clients, which include SaaS & Cloud Service Platforms UX UI Design Services, Enterprise Software UX UI Design Services, e-Commerce Platforms UI UX Design Services, and Consumer Applications UX UI Design Services. They have tailor-fit designs for mobile healthcare apps, logistics & hospitality, social media & entertainment, technology apps, cryptocurrency apps, health tech apps, fintech, finance, and banking.
Divami Design Labs has touched the world through their responsive web to mobile apps, smart TVs to wearables, and their UX UI Designers cover the gamut. Their technology stack includes HTML/CSS, Javascript, Angular, React, and Node.js for the Web, iOS & Android for Mobile Apps. With over ten years of experience and 150+ projects, they have served over 2.5 million end-users across 15 time zones, six continents, and 13 countries.
The company has won numerous awards, including the Design Excellence Award for the Best Mobile Application Divami by CII, the Top B2B Creative and Design Company, the Top UX UI Designing Company in India, and the Company of the Year by Silicon India. Divami Design Labs is the company in focus by Business Connect and is among the top 5 UX/UI designing companies in India by Startup City. They believe that the digital design world is their universe, and once you decide, the universe conspires to make it happen.

eDesign Interactive is a digital agency passionate about storytelling, visual design, and technology. They work with small to large companies worldwide to help them engage their audiences and build brand awareness. With over 15 years of experience, eDesign Interactive creates amazing web experiences through deep market research, practical strategies, and professional execution. They have won numerous awards for their outstanding work in the digital design industry.
One of their remarkable works is the interactive website design for Weaver Popcorn. eDesign Interactive created fantastic 3D animations and original motion graphics for the website that caters to different B2B and B2C audiences worldwide. Another great work is the website design for Welch's Fruit Snacks, which showcases bold colors and playful animations to attract the target audience. They also developed an engaging and educational mobile web app for Frost King, which helps homeowners make every corner of their house more comfortable.
Aside from web design, eDesign Interactive also specializes in creating brand identity, digital marketing, and motion graphics. They have an expert UX/UI team and programming squad that plays with cutting-edge technology and innovative ideas. They create memorable logos, develop brand guidelines, and craft a powerful message to capture attention and drive conversions.
eDesign Interactive comprises creative people with big dreams who produce awesome visuals. They pour their heart into every design, and their client results speak for themselves. With their 360° of Digital Services Expertise, they help brands dazzle their audience and grow their bottom line with visible results.

Guidea is a digital design agency that helps organizations innovate, launch, and lead with exceptional UX design. Their services include UX research, strategy, alignment to envision the future, and a proven and efficient design and development process to bring amazing UX to the world. They also provide in-house Design Ops training, tools, and processes to build UX leadership. Guidea has worked with many clients, including Adobe, eBay, IBM, and Google, to name a few. They have launched 170 products and counting custom-tailored designs to serve their client's needs best while respecting industry standards. They have crafted project plans to gain a deep understanding of the domain and bring together the right people and practices for success. Guidea has also been instrumental in assisting with full-scale enterprise-wide transformations. For example, they have developed a full-blown and brand-new design language from scratch based on industry standards and best practices.
Christina Vallery, VP of UX for Express Scripts, Fortune 25 Company, says, Guidea is indispensable to me and the success of our design transformation.
Choose the Perfect Digital Design Agency
Selecting the right digital design agency is a crucial decision for your business. Given the wide range of alternatives, finding the ideal fit is crucial. Follow these guidelines to make a well-informed choice:
Here's how to proceed:
Research: Dive deep into the digital world and gather a list of potential agencies.
Compare: Evaluate their digital design expertise, creativity, and communication skills.
Interview: Discuss your project goals and gauge their enthusiasm and professionalism.
Review: Examine their previous work to assess the quality and relevance to your brand.
Decide: Select the best match based on your research, comparison, and overall impression.
By meticulously following this digital design process, you'll secure a digital design agency that meets your expectations and propels your business forward. The ideal partner will make your brand shine digitally, driving engagement and fostering growth. So, take the plunge and choose wisely – your digital success awaits.
Bottom Line
As we wrap up our exploration of "The 15 Best Digital Design Agencies – 2023," you're now equipped with the knowledge to pick an exceptional agency that'll work wonders for your brand. These digital maestros have proven their expertise across diverse disciplines:
From San Francisco to Spain, these agencies boast impressive portfolios and have earned accolades in the digital design world. They're well-versed in crafting eye-catching materials for brands of all sizes, employing the art of design to create unforgettable experiences.
Each agency on our list is a creative powerhouse, so rest assured that you're in good hands as you chase digital success. To further elevate your online presence, don't forget to harness the power of Plerdy – your secret weapon for optimizing user experience and boosting conversion rates.
In conclusion, let this comprehensive list be your guidepost as you embark on your quest to find the perfect digital design partner. Remember, the sky's the limit when you join forces with one of these trailblazing agencies – so start growing your brand today!