Dive headfirst into the vast ocean of Shopify SEO agencies with our top-notch selection. This 2023 round-up ? carries you through the cream of the crop, offering exclusive insights into 18 standout firms ? that surpass the norm. Immerse in the details of agencies that boost e-commerce businesses, specializing in industries from fashion ?️ to tech gadgets ?. We've done the legwork for you, taking into account factors like effectiveness, customer satisfaction, and innovation.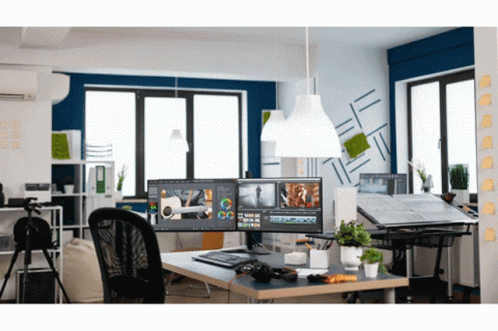 Here are a few you'll discover:
Dynamo SEO: A dynamite agency amplifying Shopify businesses' visibility with cutting-edge strategies.
Nova Optimizers: Seamlessly infusing SEO tactics into your Shopify store.
Stellar Marketers: Catapulting online stores onto the global stage with precision and style.
In this digital terrain, standing out can feel like scaling Everest. That's why coupling your SEO efforts with robust CRO tools, like Plerdy, can ignite your path to success. Plerdy is a power-packed tool for CRO & SEO, paving the way for superior online performance. Keep your eyes peeled ? as you explore this star-studded list of agencies, and elevate your Shopify journey with Plerdy!
Why is Shopify SEO Important?
In the cutthroat landscape of e-commerce, Shopify SEO is your golden ticket to outshine the competition. This dynamite combo of Shopify and SEO powers your store's visibility on search engines like Google, driving organic traffic like bees to honey. Here's the deal—imagine your niche store selling bespoke dog collars or artisanal coffee blends. When a potential customer searches for 'custom dog collar' or 'gourmet coffee,' SEO makes sure your store ranks high, so they'll more likely click on your link. Think of the avalanche of opportunities this brings!
Let's break it down:
Streamlined User Experience: Shopify's sleek design—combined with SEO-optimized content—creates a seamless, enticing experience for shoppers.
Increased Organic Traffic: Well-executed SEO catapults your store into the limelight, raking in that precious, unforced traffic.
Boosted Conversion Rates: High-quality traffic often converts into sales – your cash register rings, and profits multiply.
Established Authority: Dominating search rankings screams authority. Customers will trust you more, whether you're selling hand-knit sweaters or 3D-printed sculptures.
Bottom line: Shopify SEO isn't just important—it's a lifeline for your online store. Invest in a top-notch Shopify SEO agency to fortify your store's rankings, attract customers who are ready to buy, and write your success story.
How to Choose the Shopify SEO Agency?
Selecting the ideal Shopify SEO agency is like finding the nice pair of shoes for a marathon – the right fit can make or break your race. So, let's dive right in. When scouring the market, set your sights on agencies that know Shopify like the back of their hand. A squad that's been down in the trenches, be it for fashion retailers or artisanal cheese shops, is what you need.
Now, hold on to your hats – here's the checklist:
Shopify Savvy: Be keen on an agency with a goldmine of experience in handling Shopify's nooks and crannies.
Tailored Strategies: Make sure they roll up their sleeves and craft bespoke SEO plans, whether you're in gourmet popcorn or eco-friendly cosmetics.
Portfolio Powerhouse: Thumbs up for an agency that flaunts an impressive portfolio with tangible results.
Crystal-clear Communication: Opt for a team that stays connected and keeps you in the loop, every step of the way.
Nail this, and you've got yourself an all-star Shopify SEO agency that'll steer your online store to smashing success. Time to pop the champagne!
Top 18 Shopify SEO Agencies
Embarking on a journey through this hand-picked list of 2023's "Best 18 Shopify SEO agencies" is like stumbling upon a gold mine in the ecommerce landscape. These stalwarts represent the crème de la crème, effortlessly intertwining creativity, technical savvy, and business acumen to amplify your Shopify store's digital footprint. With every page turn, you'll uncover a dazzling display of SEO maestros, each agency a brushstroke in the masterpiece that is cutting-edge ecommerce innovation.

Dive into the digital marketplace with IT-Geeks, your go-to Shopify SEO agency, renowned for optimizing e-commerce platforms to perfection. From setting up an alluring Shopify store to giving it a refined facelift, IT-Geeks works magic in various niches:
Fashion & Apparel
Health & Wellness
Home Décor
Tech Gadgets
Revamp or migrate – IT-Geeks crafts tailored strategies to escalate your store's revenue generation. With seven years of expertise, Shopify consultants ensure an enthralling user experience through their custom development acumen. With over 5,000 masterfully executed projects, our accomplished team propels eCommerce stores into the limelight by utilizing cutting-edge SEO practices. Unleash your brand's full potential by entrusting your Shopify store setup, redesign, and migration to IT-Geeks.
A glance at staggering success:
5,000+ custom projects completed
$5 billion in client revenue generated
3,000+ five-star reviews
Stay unshakable in a dynamic landscape by harnessing our responsive designs, expert development, and unrivaled SEO insights. Set your sails with IT-Geeks – excellence in every pixel.

Dive into the full spectrumShopify agency of Oyova's SEO offerings that ignite the success of your business. Oyova, a titan in the SEO and digital agency domain, prides itself as a solutionist with a single-word mantra – empowering your business through ingenious solutions. They supercharge your business with bespoke Shopify eCommerce development, custom software, and an array of marketing services. Highlighting Shopify – a platform known for speed and security, Oyova's custom solutions unleash the full potential of your online store.
Examples from specific niches:
Fitness Brands: Tap into apps that sync with wearables
Indie Bookstores: Integrates with rare book finders
Key aspects:
Scalability: Avoid roadblocks with Shopify's robust infrastructure.
PaaS Utilization: A cloud-based environment streamlining your brand's evolution.
Prime eCommerce Platform: Join the ranks of seven-figure brands like Paintvine and Heinz.
Diverse Apps: The Shopify App Marketplace offers a myriad of turnkey solutions.
Integration: Seamlessly blend your social media and eCommerce profiles.
POS Collaboration: Merge your physical and online stores with unmatched POS integration.
SEO Shopify agency Oyova ensures your vision is executed through the craft of website design, feature development, and app development. They nurture your brand's development with a transparent approach, keeping you in the loop every step of the way. Through their work, they foster a harmonious blend of conversions, brand engagement, and customer retention, all the while scaling your business with finesse.

Take the ecommerce expressway with Urtasker! Based in Long Island, this dynamic Shopify SEO agency boasts a repertoire of 200+ mavens specializing in catapulting online retailers onto the success stratosphere. With a hefty 6-year track record, they're a powerhouse that brings the heavy artillery in Shopify development, Amazon marketing, and SEO wizardry.
Dive into their treasure chest of services:
Shopify Development: Transform ideas into goldmines by harnessing Urtasker's robust suite of design, integration, and strategy services. Case in point: Wanderlust and Knot Models, whom they propelled with custom Shopify store development.
SEO Sorcery: Supercharge visibility and rake in organic traffic. They're not just pulling rabbits out of hats; this is real, tangible growth.
With Urtasker, the ecommerce highway has no speed limits – it's all systems go. Take the wheel and embrace boundless horizons.

Scale up your Shopify eCommerce endeavor with SEO agency eStore Factory's phenomenal set of services. Focused on crafting top-notch Shopify stores, this agency delves into the nitty-gritty of SEO to bring about remarkable brand expansion. eStore Factory's finesse in sculpting mesmerizing product images, coupled with engaging infographics, truly makes your brand resonate with customers. Amplify your products' visibility through adept Amazon account management, as eStore Factory's wizards put your seller or vendor central account in auto-pilot mode for maximized sales. An icing on the cake is the low ACOS ads that bolster your revenue growth.
Product Listing Optimization – Snag higher SEO visibility and spike your sales.
PPC Management – Micro-level sponsored ads campaigns that fine-tune your ROI.
Enhanced Brand Content – Cement brand recall with professionally designed A+ Content.
Shopify Development – A Shopify store exuding your brand's essence.
Evidently, eStore Factory is your go-to powerhouse for propelling your Shopify store into the eCommerce stratosphere. With their squad of 62 specialists including graphic designers and content writers, they've collaborated with 1200+ sellers generating over $140m in sales.

CueBlocks, a dynamic powerhouse, orchestrates an amalgamation of design, Shopify coding, and SEO marketing to amplify the digital initiatives of socially-responsible companies and purpose-driven organizations. Fueled by eCommerce, CueBlocks crafts Shopify stores that are not just storefronts but thriving hubs for customer engagement. The dexterous team focuses on ROI by blending contemporary eCommerce concepts with a customer-centric approach.
For instance:
AllThatGrows: CueBlocks elevated the brand identity of AllThatGrows by integrating engaging packaging designs and marketing campaigns in their Shopify store.
PetDoors: The agency merged revenue-driven blogs into the Magento site, skyrocketing organic sessions by 106.94%.
Additionally, CueBlocks offers:
Magento Migration: Flawlessly transition from Magento1 to Magento2 or Shopify.
Consulting Services: Benefit from the collective experience of adept professionals to stay abreast with eCommerce trends.
Shopify Performance Audit: Optimize your Shopify store with an in-depth performance audit.

Ramp up your eCommerce venture with TheCommerceShop – a digital powerhouse that nails the trifecta of Shopify development, SEO mastery, and agency prowess. This dynamo breathes life into over 500 eCommerce stores, generating a whopping $1 Billion+ revenue and an awe-inspiring 10X ROI. TheCommerceShop leaves no stone unturned – crafting impeccable Shopify stores, revving up SEO engines, and serving a smorgasbord of digital marketing magic. Here's a taste of their forte:
Digital Alchemy: Employ Shopify's remarkable architecture and TheCommerceShop's finesse to breathe life into a flawless online store. Examples span across niches like Good State's health supplements, Fab Habitat's home decor, and Vietri's Italian tableware.
SEO Juggernauts: Harness the unbridled power of SEO and watch as TheCommerceShop catapults your visibility in SERPs. Gracewear Collection, a jewelry & accessories store, enjoyed a 123.72% revenue upswing in just four months!
Agency Aces: Leverage tailored strategies and eye-popping creativity. MAD Skincare revved up its revenue by a staggering 737.41% with TheCommerceShop's PPC campaigns!
Also, don't get bogged down by sluggish sites – TheCommerceShop guarantees a lightning-fast 3-seconds (or less) loading time, and an 80+ Google PageSpeed score. Join forces with TheCommerceShop – the quintessence of digital craftsmanship – and make eCommerce a breeze!

Dive into Webential's powerhouse of digital and SEO Shopify agency services that streamline brand acceleration! With a seasoned history spanning over a decade, Webential carves out high-impact strategies – digitally amplifying brands while meticulously tailoring web development solutions.
Industries to benefit:
Eco-friendly products
Sustainable fashion
Cutting-edge technology
Artisanal crafts
Dazzle customers with Shopify's limitless customization and drive sales sky-high. Webential crafts intuitive, sales-driven, and scalable online stores that don't just sell but tell a story. They master the art of shaping online stores to tickle fancy and build loyal customers.
With partners like Google, Facebook, and Bing, the synergy magnifies results. SEO Shopify agency Webential's development expertise doesn't stop at Shopify; they're maestros in Magento, WordPress, BigCommerce, and more.
Webential's meticulous SEO services include:
eCommerce Marketing
Shopify Development
Magento Development
App Development
Custom Web Development
Front-end Development
Harnessing data-driven insights, they set your brand on fire – collaborating with marketing teams and digital agencies to pool resources and punch above their weight. Whether it's getting into the green niche with eco-friendly products or glamming it up with haute couture, SEO agency Webential is the one-stop-shop for blazing trails in the SEO space.
Accelerate your eCommerce momentum with PTI WebTech – the one-stop-shop for all your web development, eCommerce, and mobile application needs. Forge ahead with robust Shopify stores – PTI WebTech crafts user-centric designs, ensuring blazing-fast load times and smooth navigation. They're also SEO wizards, adept at optimizing your site for peak performance in search engine rankings.
Design: PTI WebTech breathes life into your ideas with their award-winning designers – whether it's branding, web design, or mobile app design.
Development: From Web applications to mobile apps, PTI WebTech has it all covered, ensuring seamless integration.
Market: Reign supreme in the digital space with PTI WebTech's comprehensive marketing solutions including SEO, PPC, and social media.
Let's talk specifics – they've kick-started Bohana Life, a Shopify eCommerce store selling whole water lily seeds, dubbed Makhana. For Maskologist, they rolled out an elegant eCommerce store in the UK, engaging customers to invest in the best skincare products.
Spruce up your eCommerce Shopify store, streamline mobile apps, and claim your digital throne with PTI WebTech!

Arham Web Works breathes life into web design, SEO optimization, and Shopify customization. This agile web agency flexes its design muscles to tailor stunning websites that bolster your business. Imagine a chic e-commerce store brimming with nifty features, razor-sharp UI, and invigorating shopping experiences – that's Shopify expertise at Arham Web Works. SEO optimization? Dial-up your website's magnetism with traffic-driving alchemy. Not just vanilla web development, feast on a buffet:
Custom PHP development – Unshackle creativity with bespoke PHP solutions.
WordPress – Elegant blogs, websites, and apps at your fingertips.
JQuery – Harness their experts to whip up dazzling JQuery applications.
Straddle the latest tech with a panorama of proficiencies including Laravel, React Native, Node.js, Vue.js, and a parade of mobile apps know-how.
Delight in the clear, rapid-fire communication, sterling quality, and unwavering project milestones. Arham Web Works' staggering blend of web development and SEO optimization embellishes your business' digital tapestry and threads the needle for triumph.

MakkPress Technologies puts the pedal to the metal when it comes to Shopify store development and SEO. It's not just about creating a store – it's about weaving a full-throttle sales machine. Being in the groove since 2012, MakkPress rolls out the red carpet for D2C brands. They hammer out all the snags from brand positioning, customer retention, website performance to social media engagement. Got a niche? They've got you covered.
For fitness enthusiasts, they'll break the mold with athleisure stores.
Vintage aficionados? Get set for a retro-styled extravaganza.
Tech whizzes can buckle up for an ultra-modern digital emporium.
What's in their SEO and services arsenal?
350+ rating for robust Shopify store development.
Nailing partnership with big shots like Google and Shopify.
A top-drawer team of developers, savvy in e-commerce essentials.
Official Shopify Partner – they're in the know.
A staggering count of 1000+ triumphant e-commerce stores under their belt.
Dive into MakkPress Technologies for Shopify development that turns up the volume on sales.

Introducing OuterBox – the titan of SEO, a maestro in Shopify, and a power-packed digital agency. Established in 2004, OuterBox has been a trailblazer in driving online sales and growth for countless companies. Having garnered accolades such as "Inc 500 Web Design & SEO Company", and labeled as a top-rated SEO agency on Clutch and Design Rush, OuterBox is the gold standard for excellence.
Bask in the services offered:
Shopify SEO Services: Scale up your Shopify online store with search engine optimization that guarantees higher rankings and sales. Adept in eCommerce SEO, OuterBox makes your Shopify store stand out with its finesse.
Website Design: OuterBox architects websites that are not just visually stunning but also SEO-optimized and sales-driven.
eCommerce Development: Harness the proficiency of OuterBox in custom eCommerce solutions that are tailored for success.
PPC Management and Google Ads: Fuel your sales pipeline with targeted paid search marketing, meticulously managed by the veterans at OuterBox.
Email Marketing and CRO: Boost conversion rates and foster customer relationships with email marketing, coupled with conversion rate optimization.
OuterBox specializes in SEO strategies for Shopify, making it the crème de la crème in the industry. With more than 125+ digital marketing experts on board, it's an all-in-one hub for SEO, paid marketing, website design, and much more.
For instance, let's zoom into the fashion niche. SEO Shopify agency OuterBox employs precision targeting to accentuate a Shopify store's reach – right from optimizing product pages for luxury dresses to catapulting visibility for chic accessories.
OuterBox doesn't just walk the talk – it sprints and leaves footprints of extraordinary results. The epitome of brilliance, SEO agency OuterBox is the masterstroke you need for transcendent online growth.

Whitecapseo, your dynamic partner for ecommerce SEO, dives into your business essence to fuel organic traffic and bolster sales. Through custom-crafted, white hat SEO strategies, Whitecapseo empowers your ecommerce venture, amplifying your brand while shooting up sales revenue. Spiked with in-depth knowledge and specialization in ecommerce SEO, the agency guarantees unrivaled ROI on your marketing investment. Our spectacular portfolio includes:
Escalating organic traffic by a whopping 104%, with revenue surging by 124% for a national beverage enterprise.
Catapulting daily organic hits from a mere 100 to over 10,000 for a t-shirt brand.
Elevating a fledgling Halloween costume store to #1 on Google within two months!
Unveiling Whitecapseo's methodology – it's tailored to the ecommerce entrepreneur. Our SEO maestros are adept at deploying white hat strategies, channelling laser-focused traffic to your store. They think beyond mere ranking – balancing compliance with search engine policies and optimizing user experiences. And for Shopify store owners, Whitecapseo blends the platform's salient features with our technical prowess to craft the quintessential Shopify marketing recipe. So, partner with Whitecapseo – the epitome of ecommerce SEO excellence.

Elevate your Shopify store with WebFX, a dynamo in the digital marketing sphere. With a treasure trove of 7,839,684 leads generated, 5,239,028 calls made, and an entourage of 500+ subject-matter experts, WebFX pumps the brakes on your revenue woes. Fuel your Shopify sales engine through WebFX's premium SEO services, where data-driven marketing sidles up with sterling SEO tactics. Unleash the potential of your e-commerce domain with WebFX's goldmine of insights and strategies:
Optimizing Shopify setups, tweaking themes to perfection.
Conversion tracking setup, paving the way for Shopify stores to be Google darlings.
Custom SEO solutions to unleash a deluge of targeted traffic.
SEO agency WebFX rolls out tailor-made plans for Shopify SEO. Whether you're a boutique store in niche fashion or a sprawling marketplace selling artisanal coffee, their experts churn out impeccable strategies for all. With over $3 billion in client revenue, and 1+ billion data points from MarketingCloudFX, WebFX weaves magic into your Shopify store. Ditch digital monotony – revamp your Shopify store with WebFX!

Eastsideco elevates SEO Shopify stores with its robust range of services – boasting a rich portfolio of award-winning projects. When Condor sought a fresh lease on their ecommerce store, Eastsideco spruced it up with Shopify 2.0 – bringing the brand's premium image to the forefront while making the store sleeker and quicker. Furthermore, it turned the tables for Origin Coffee by bolstering their subscription business with innovative integrations.
Here's the cream of the crop of Eastsideco's SEO offerings:
Shopify Web Design: Tailoring compelling online experiences from scratch or theme-based approaches.
SEO ecommerce Strategy: Crafting roadmaps to align your digital storefront with your objectives.
Ongoing Shopify Support: Round-the-clock design and development backing.
SEO: Skyrocket your organic traffic with tailor-made search engine optimization strategies.
For Oliver Sweeney, SEO agency Eastsideco took the bull by the horns – smoothly transitioning their store to Shopify Plus and delivering striking results. The agency also brought Wild Deodorant to an international audience with a bespoke subscription system. Eastsideco's SEO expertise, backed by in-house specialists, positions your store in the sweet spot – driving growth and forging a legacy in the digital marketplace. Trust Eastsideco to carve out your niche with Shopify's full might.

Dive into the ocean of possibilities with GoFishDigital, a titan in the e-commerce sector. As a data-first SEO digital agency, GoFishDigital scales up your Shopify store with top-notch SEO, linking your brand to greater sales and traffic. From a beauty retailer rejoicing over an 1125% ROI to a bedding store tucked in with a 96% YoY revenue increase, the success stories keep rolling in.
Here's a glimpse of what they offer:
SEO Content Marketing: Tailor-made content that appeals to your target audience.
Online Reputation Management: Safeguard and enhance your digital reputation.
Web Design & Development: Craft your brand's digital persona.
Conversion Rate Optimization: Maximize website visibility and engagement.
Social Media Management: Engage a global audience through various platforms.
Not just another SEO agency, GoFishDigital stands tall with a 15-year track record, partnering with giants like Adobe, GE, Marriott, and several thriving small to mid-sized businesses. Awards abound, their data-focused approach combines technical and contextual SEO, putting your Shopify store on the digital map. Get your Shopify store to swim with the big fishes – partner with GoFishDigital.

Dive into Avidon Marketing Group – your go-to powerhouse for SEO and content marketing! Scale up your brand's digital footprint with our custom-tailored strategies. Our troop of campaign maestros, content wizards, and SEO virtuosos have brewed a century's worth of expertise to give your online venture the nudge it deserves. Whether you run a local bakery or an e-commerce giant, we've got your back:
Local SEO: Zoom past the competition with a data-driven local SEO approach. For instance, an artisan coffee shop can get a caffeine shot of optimized search rankings, stamping an indelible mark amidst its local rivals.
Small Business SEO: Pump up your niche venture. Suppose you run a boutique bookstore, we'd weave strategies that magnify your distinctiveness and put you on the readers' radar.
Ecommerce SEO: Online retail stores, particularly on Shopify, witness a meteoric rise in organic traffic and revenue, as seamlessly fix SEO issues and spike your store's visibility.
National SEO: Cement a sturdy national foothold for your brand. Picture a craft beer label; we'd employ crafty content strategies and public relations outreach to dominate the brewing space across the nation.
The Avidon Marketing Group marries creativity with cutting-edge techniques to inject life into your online endeavors. So, strap in and let's set the digital stage ablaze!

1Digital® Agency supercharges your eCommerce engine by combining Shopify expertise, adept SEO practices, and a bundle of agency services. Picture this – your online store, a hub for fashion apparel, teams up with 1Digital® and the revenue skyrockets from a modest $880k to an exhilarating $2.035MM. They've achieved this through their distinct eCommerce services:
Top-notch SEO tactics that bring your site under the spotlight
Bespoke web designs that captivate and engage
PPC campaigns tailored to tap into pools of potential customers
Custom web development that aligns with your vision and scales with your goals
With BigCommerce, Shopify, or Magento – pick your platform and watch 1Digital® wield their magic. A trailblazer in the agency landscape, 1Digital® not only carves out a digital space for your store but ensures it thrives, banking on over a decade of experience. Raise your glass, even if you're an alcohol and tobacco merchant, as 1Digital® lays out the red carpet for your eCommerce success.

Ignite your e-Commerce growth with NOVOS – your ultimate eCommerce SEO comrade, adept in Shopify! At NOVOS, data-driven strategies mingle seamlessly with execution prowess. The full spectrum of International SEO services is at your fingertips, featuring technical SEO, content marketing, and performance PR backlink building. The talent-infused team at NOVOS is primed to skyrocket your venture to e-Commerce stardom.
Technical CMS Mastery: Dive into NOVOS' seasoned experience with eCommerce CMS platforms – from Shopify to intricate headless configurations.
Content Marketing: Tailor-made strategies that pair with your brand and product USPs, with an astute content team ready to pen down captivating articles.
Digital PR: Get plugged into a goldmine of experience spanning 100+ eCommerce brands, with eCommerce brand scaling tactics at your disposal.
Bask in the brilliance of their achievements – crowned as the UK's largest and first employee-owned SEO agency, with an array of accolades, including "Best SEO Agency."
Revel in their success stories; "NOVOS increased our non-brand SEO by over £10 million across 5 international markets" and "NOVOS worked closely with our in-house team to maximize our Angular site, resulting in impressive SEO growth."
Make a beeline for this Shopify SEO titan and fuel your eCommerce engine. Expertise, innovation, and mastery – all rolled into one with NOVOS. Get ready to light the fire under your eCommerce initiatives!
Conclusion
Navigating the intricate maze of SEO can feel like wrestling with the wind, but fear not, as you've just trekked through a hand-picked selection of stellar Shopify SEO agencies. Today's ecommerce landscape demands deft SEO navigation – this collection of firms, each a high-performing analyst in their own right, is equipped to steer your Shopify store through the SEO wilderness. They help improve your visibility, leveraging a unique concoction of data-driven insights and creative flair.
Among these titans, you'll find SEO geniuses like Thrive's agency, proven in helping ecommerce businesses get a leg up on the competition. Whitecap SEO and Coalition SEO – both with a formidable reputation – are committed to providing premium services, each proving instrumental in shaping countless Shopify success stories. ?
Wrapping up, there's a complementary tool that acts as an essential associate in your SEO journey – Plerdy. It provides insightful SEO & UX analysis, enabling you to better understand your audience and optimize your store accordingly. The SEO journey might seem daunting, but with the right guide and tools, you'll be ready to achieve extraordinary heights. Tap into Plerdy today and elevate your ecommerce venture! ⚡