The growth marketing strategy is based on A/B testing, which applies to any online business with targeted traffic from different channels. Implementing it when promoting online stores, company websites, and blogs is appropriate. It is considered effective to use growth marketing in startups (for SaaS startups, MRR growth and a decrease in the churn rate are important) and B2B and B2C companies aimed at rapid and large-scale growth. Among the goals: minimum – improving micro-conversions, maximum – macro-conversions.
What Is Growth Marketing?
When tested in practice, growth marketing is based on experimentation with traditional marketing tools, and marketers identify the most effective ones. They can be web pages, design elements, or traffic channels. As a result, growth marketing attracts the maximum target audience with the minimum cost of marketing campaigns.
Growth marketing focuses on building loyal relationships with new users and retaining existing customers. In this, marketers are helped by a scientific approach and a deep analysis of all studies and experiments.
Repeated testing of marketing tools is almost always associated with failures in certain areas. In this case, the specialist changes the strategy and starts launching new campaigns, searching for the most effective one.
Why Is Growth Marketing Important?
The conservative style of growth marketing is focused on lead generation. Lack of experimentation with the inclusion of alternative tools causes missed opportunities. The use of growth marketing is valuable because it allows you to integrate new methods of attracting and retaining an audience into standard marketing models.
Growth marketing is important for finding the most accessible and productive lead-generation channels. In addition, it helps to interact perfectly with the target audience at all sales funnel stages.
Loyal customers are always more loyal, so getting them to buy new products from your company is easier. Old customers spend 50% more than new ones. They can become a source of new customers because they trust in the company and have had positive experiences in the past. Buyers share their shopping experience by inviting friends to use your products.
Data processing and deep real-time analytics give marketers a wealth of information to optimize their marketing strategy. Therefore, growth marketing is the most accurate and promising solution for a modern company's rapid and effective development.
How Can Growth Marketing Be Implemented?

Using growth marketing is relevant if you have a goal to achieve a certain result quickly. However, to optimize your marketing activities, you will need a range of tools for collecting and processing data, setting up advertising campaigns, and analyzing and monitoring the effectiveness of communications.
To track the effectiveness of actions, set clear performance boundaries and compare campaign milestones against your goal.
In the process of implementing growth marketing strategies, it is important to go through the following steps:
Definition of the target audience.
Selection of platforms for communication. TikTok, YouTube, Instagram, Facebook, Twitter, Linkedin, Reddit, and Quora involve different types of communication.
Creating meaningful content. For example, a lead magnet or an informative article answers user questions. But, of course, the content must be SEO optimized.
Control of return on investment. Google Analytics will help with this. Pay attention to bounce rate and user behavior on on-site pages with Plerdy.
SEO performance analysis in Google Search Console. A lack of growth in impressions indicates incorrect optimization of an article or category.
Determining the elements that affect sales – do it with a handy tool.
Highlighting what customers like based on NPS.
At the start of events, you can take competitor data as a basis, but consolidate your data for effective analytics in the future. This will help you focus on the most effective lead generation tools and abandon lead sources that are useless for your brand (niche).
Test different interaction options with your target audience to achieve the best results in attracting and retaining your customers.
Top 5 Growth Marketing Examples
Choosing the most effective path in growth marketing is the most beneficial based on the needs and expectations of the target audience. Below, we have described five of the most famous examples of the successful application of growth marketing.
Dropbox, which provides cloud-based content storage, has relied on a referral program in its growth marketing. The referral was given additional virtual space for referring a friend to their cloud storage. This proposal helped increase the number of registrations in the system by 60%. The growth of disk space gave the user more convenience and kept them from switching to competitors.
Airbnb, a property rental company, has built its growth strategy around improving the quality of apartment photos. Over time, the site founders brought outside professionals to shoot to attractively present the property. In addition, the founders of Airbnb used the Craigslist database to expand the target audience's reach. This was the reason for the explosive growth in the popularity of Airbnb.
After the launch of the Gmail mail service, user registration was available only by invitation. The popularity of the online messaging service, the new service's convenience, and limited access contributed to the explosive growth of registrations in the system. At the same time, Google used a similar method in its products, such as Buzz and Google+, which did not yield the same high results.
The social network Instagram attracted its users with the functionality and simplicity of the interface necessary for the target audience. This was enough to keep the number of registrations from launching the project.
Financial service PayPal offered material benefits for attracting their colleagues or relatives to register. However, the move cost the company about $60 million, compared to a total PayPal valuation of $46.6 billion at the beginning of the marketing campaign. At the same time, social networks practically did not play a role in promoting the brand. Instead, users shared information via e-mail, blogs, or personal communication.
Growth Marketing Case Study
Studying other companies' cases helps the marketer uncover hidden growth opportunities within their brand and inspires bold experiments. We have selected the most interesting cases from well-known companies that have fully used the possibilities of growth marketing.
Nespresso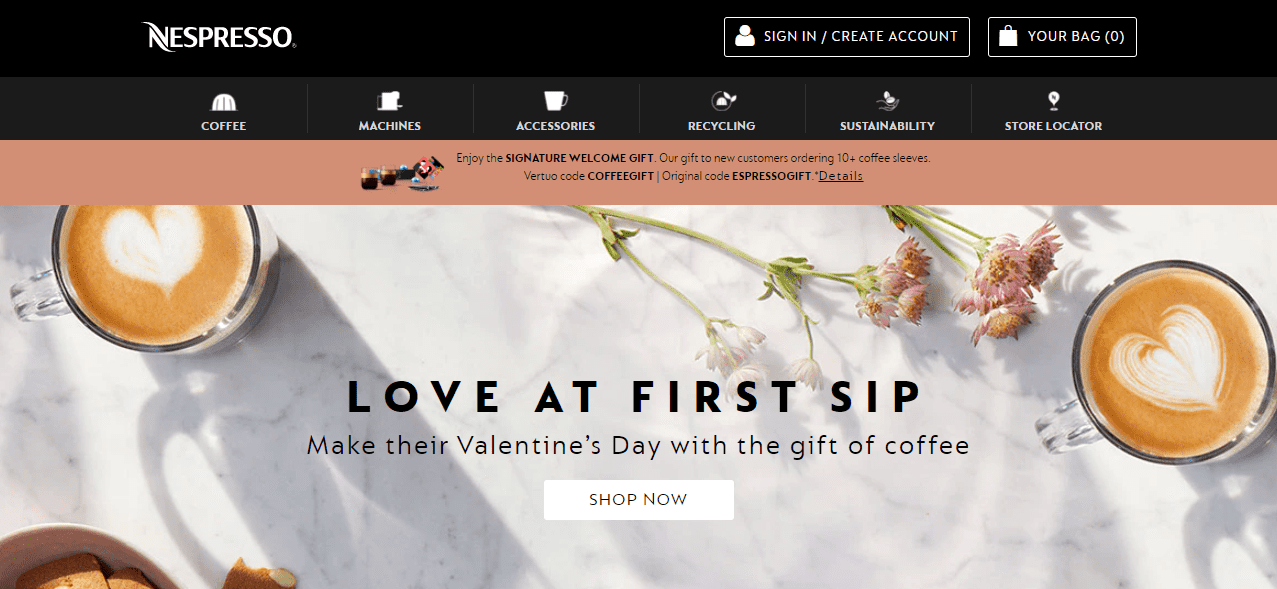 On the wave of coffee's popularity back in the 1980s, Nespresso offered customers the ability to drink a high-class drink packaged in individual capsules. To do this, customers need a special coffee machine, which can be purchased from Nespresso for just $1 – subject to a subscription to purchase their branded coffee for a year. So, the brand began earning not on the main product but on consumables. One more detail: the company works mainly with regular and loyal customers.
Philips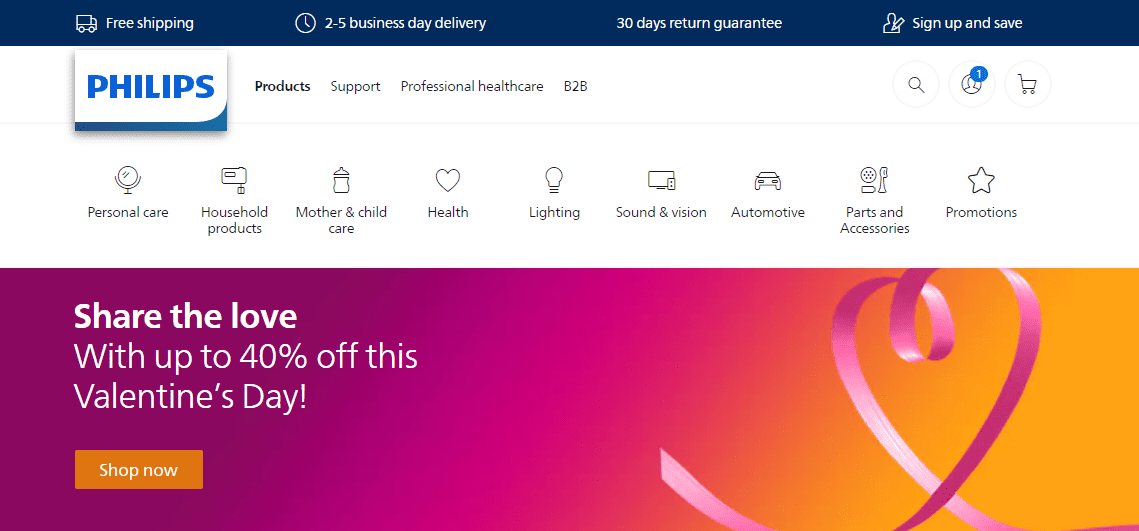 Philips changed its positioning in 2011 from just an "electronics brand" to "a manufacturer of products that care about the well-being of customers." The manufacturer's website and social networks are aimed at effective e-commerce.
The company was ready for the pandemic and other challenges due to an optimized website where all the information is structured and accessible and page search works following the visitor's expectations. In addition, a competent paid advertising strategy aims to minimize the cost of attracting the target audience to the site.
Canva

Canva builds its strategy on people's desire to create designs with minimum skills. The company offers several options for paid access and a trial period so that everyone can appreciate the convenience of the service.
Canva uses several variations of paid advertising for different target audiences. For example, depending on the user's expectations, it declares unpaid use, an abundance of templates, or the ease of working with the service.
For more details, see the video https://www.youtube.com/watch?v=eq5YJlgciJY
Nasty Gal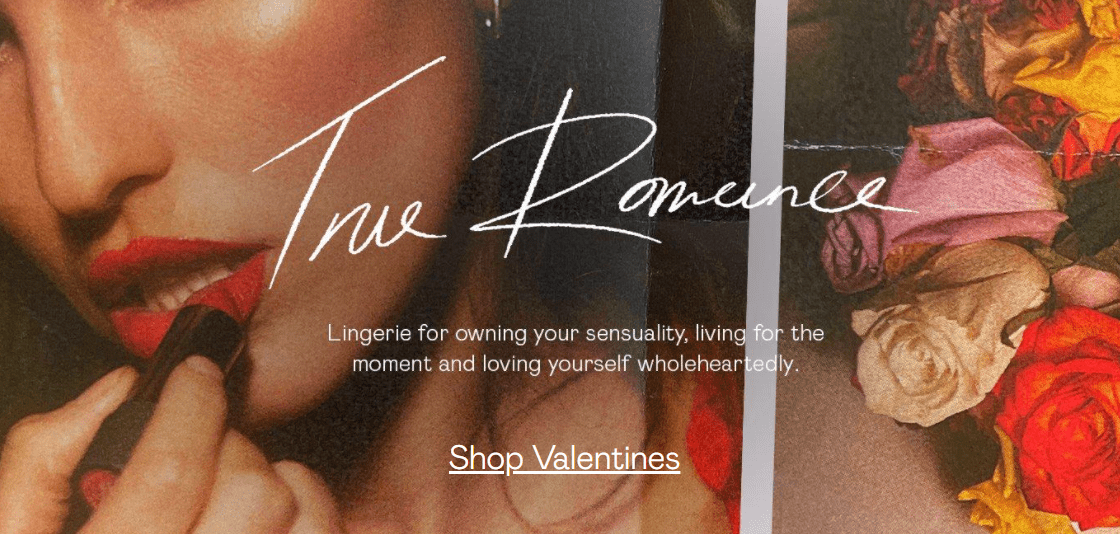 Vintage goods service Nasty Gal began its history on eBay and later acquired its own website. A slowdown and then almost a standstill soon followed the initial rapid growth of web page visitors coming from social platforms. As a result, Nasty Gal conducted a series of tests, which reached three per week.
After trying out different titles, models, and images, the website got better each time. Finally, testing led to a resumption of growth in site visitors and, accordingly, increased profits.
Slack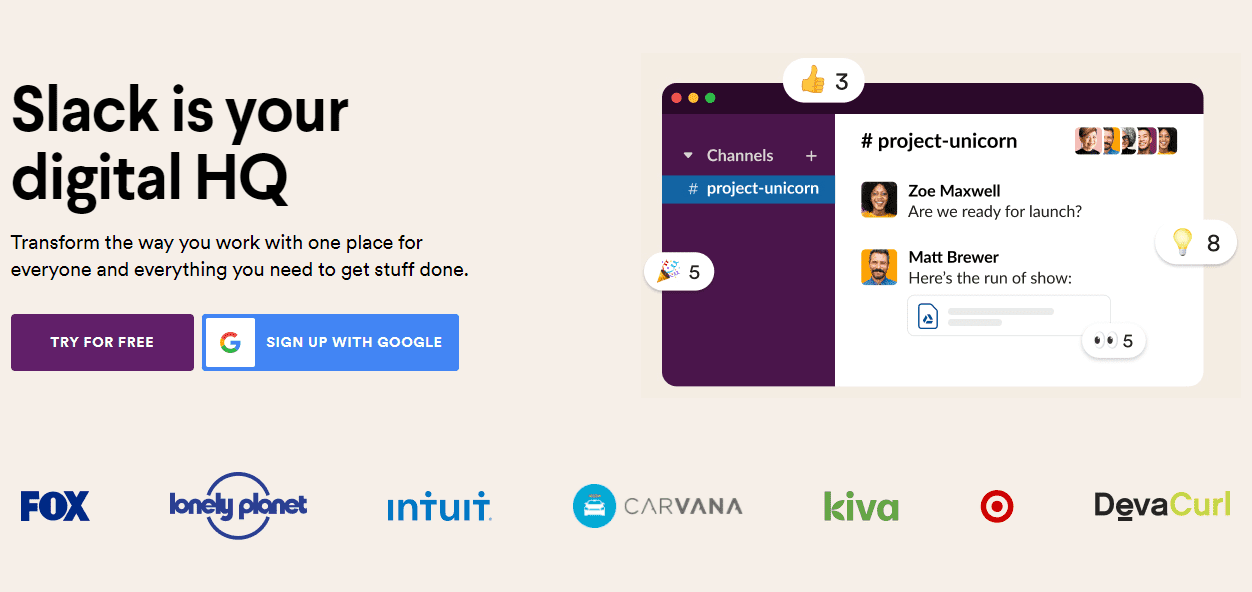 Slack entered the market with an innovative product, so training and familiarizing users with the new messenger for business has become the main focus of marketing activities.
The growth of users from 15,000 to more than 2 million is due to the functionality demanded in the business environment – collaboration in files and search synchronization. Today, the conversion from the free version of the software to the paid one is about 30%.
View the company's case at https://www.youtube.com/watch?v=x6sSa5NpqUI

Many people prefer to comprehend, "What is the main reason behind the tremendous growth of direct marketing?" or "How could this company achieve $13 billion in sales from 2005 to 2022?" Their success is the merit of a friendly crew that was not too lazy to look for users who wanted to sell or buy various products. And this is not an eBay system; these are handmade goods and various authentic crafts. Buyers are important as sellers, and both sides might be an intermediary for brands. Corporation was helped by organized experimentation and the commitment of the group to move only forward. Such a marketing strategy brings this market platform to higher positions than eBay.

Considering the conventional banking system narrowly, its prosperity is in benign conditions for customers. This bank has used virtual marketing to increase clients' growth and expand its user base. You can learn more about housing loans, limit deposits, savings accounts, consumer loans, credit cards, etc. What is the growth marketing manager appointment here? His job is to study the people's needs and other banking offers to get the ideal rates only in this organization. ME Bank assets are 31.5 billion dollars, and the first Commonwealth Bank – is only 10,146 billion.

Many people inquire, "What is growth in marketing to refine the popularity of their services?" Major thing is to increase visibility on the Internet by introducing key queries in the booking area. Network marketing experiment was to get users' opinions and create keywords against their wishes. For example, it could be "free breakfast" or "pool access." Appealing phrases are part of the strategy; another important item is quality photographs that make you want to rent a hotel room.

It was quite difficult for the company to be successful and in demand against the contenders' background in promoting and maintaining online platforms. What is growth marketing HubSpot for them? Marketing department's troublesome work offered test versions of their services to attract customers. People enjoyed seeing what they would get if they cooperated with this agency. Now the user base is over seven million vigorous people every month. Their product launch strategy, conversion rate optimization, and audience hyper-targeting services provide excellent results for rising site profitability.
This e-bike maker started with an ordinary user base – pleasure rides in urban surroundings. It is a broadening audience and a new understanding of their product superiorities: a silent option for hunters, durable tires for hard-to-reach places for fishermen, a long battery for tourists, and so on. Electric bicycles have become popular on various retail sites: Amazon, Cabelas, Bass Pro Shop, and others. Market is growing, and the user audience is expanding due to the increasing popularity of sustainable and eco-friendly transport.

Company has created a genuine empire in professional training for various directions. Here prof lecturers will share their experiences so you can enhance your mastership and personal confidence. Company started with uncomplicated lectures that had separate directions. These are professional webinars, seminars, and training in various business areas. Team studied and analyzed user requests for a long time and offered them what they wanted to research. The demand for such classes has grown because many want to be experts in their field.

Company puts every client in a place of honor, like a king and queen. This beauty brand wastes 3% of its total revenue training staff to please shoppers and have intimate conversations to define their desires. Subtle psychology makes you want to receive this unique cream only here. Company's movement into e-commerce also boosted sales significantly. What is the career growth in marketing their algorithm? This is reciprocity with the client and a patient operation that brings him to the deal.
Conclusion
It is advisable to introduce growth marketing at the start of the history of a company or startup and after identifying development zones. Designated goals and courage in experiments allow you to unleash the potential of a marketing strategy. And since growth marketing is focused on long-term relationships with customers, its use will increase profits while minimizing the cost of marketing campaigns in the long term.