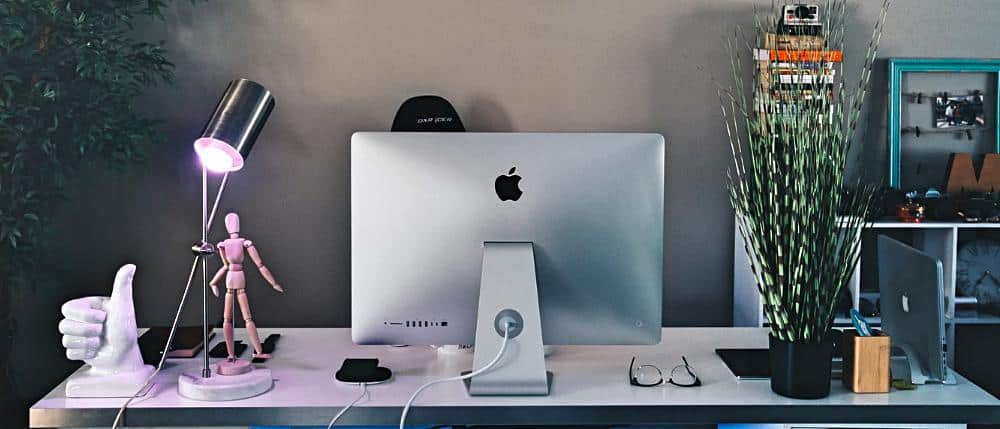 Ask any business owner what do they want the most right now? Probably, in all cases you will hear the same answer – "More customers." And it's not surprising as here the calculation is simple: more customers – more sales – higher income.
And what does determine the number of customers for a business that gets them online? Obviously, it's the volume of website visitors. Hence, if owners of such businesses manage to increase website traffic, they will also get much more customers.
Despite a common belief, there are no secrets or magic tricks that would help you to get lots of traffic. At the same time, many methods used to increase website traffic don't require any super specialists and a complete redo of a web project. And some of them are pretty obvious – you just have to look at the problem from the right perspective.
You are probably already eager to know what ideas we are talking about? Well, here are 10 trusted ways to drive traffic to your website that will never become out-of-date.
Check Your Website for Google Penalties
To fight against attempts to manipulate search results of Google and other search engines a system of penalties was developed. These penalties are applied to offending websites. They can partially or completely lower ranking for all keywords and hence, crash traffic and sales. Sanctions can be imposed both automatically and manually and become a real obstacle to the effective website promotion.
An abrupt decrease in a ranking and conversions from organic search can indicate that some penalties were applied to the website. Another sign is the absence of positive changes in traffic despite you actively work on the project. If you are sanctioned for backlinks, you will get a corresponding notification in Google Search Console.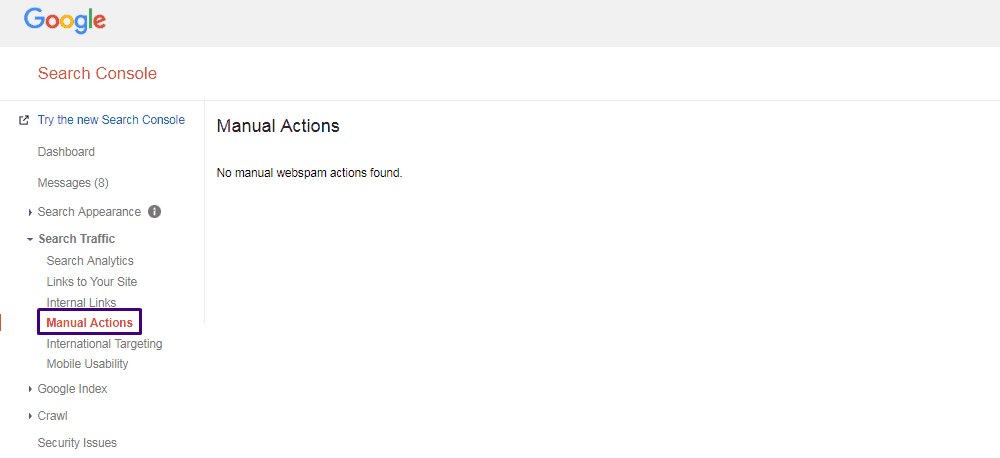 If your promotion is focused on other search engines, you can directly contact their support and ask about possible problems. Anyway, when you don't have enough experience, it's better to contact an expert in the relevant field.
Just Wait for Some Time
In terms of the age of a website, search engines are quite inert. So sometimes, regardless of a budget for promotion, to increase traffic to an online store or any other web project you just need some time.
You cannot get thousands of visitors from search if your website was created just one or two months ago. Even when it is an entertainment project, not to mention a commercial one.
If the website is promoted in a highly competitive field, you may get some positive results in 6-7 months or more. The absence of improvements at the beginning may simply demotivate you, but keep your head up and continue working. Do a profound keyword research, update your website with decent content, build backlinks, and you will certainly increase your traffic.
Do High-quality Optimization
An appealing design, great usability, and talented content writers won't produce the desired effect if the pages of a website are not optimized according to the recommendations of search engines and don't include keywords that are targeted for a certain business. To get more traffic to your website you have to start with a semantic kernel.
After the list of keywords is ready, you must filter it deleting useless and untargeted queries and the rest of them divide into separate groups (clusters). Later, based on this semantic kernel, you optimize the existing pages and sections of your website or create the new ones if needed. This is especially applicable to online stores as every product page can drive organic traffic.
High-quality internal optimization will always remain important. And you have to take this into account in the modern conditions when an excessive devotion to link building can easily result in the sanctions of search engines.
Start Active Promotion
The most simple and obvious reason why the traffic of a website isn't growing is that nobody works on its promotion. If you have opened an online store and are waiting for sales just because your page exists, you will have to hope for the result for a long time. While you are expecting something, your competitors are successfully selling, increasing their turnover.
The active promotion of a website using all possible online marketing tools is crucial to increase traffic and sales. Whereas SEO is more effective in medium- and long-term perspectives, there are multiple ways to attract first customers from the very beginning.
For example, contextual ads. Even if they are not particularly beneficial, a campaign in Google AdWords will help to sell goods in stock. This is extremely important in certain niches, such as digital and household devices, as after some time these goods become out-of-date and decline in their price.
In addition to such obvious and popular ways to increase traffic as SEO and contextual advertising, there are many other channels to attract buyers.
Improve Indexation


The indexing of a website affects its visibility in search engines. You have to work to make sure all (or as many as possible) pages important for your business are properly indexed by search bots. A simple check with special tools or Google search operators helps to understand whether your website has some problems with indexing.
Compare the number of real pages with the one indexed by search engines, and you will be able to assess the completeness of indexing. Owners of online stores should note whether their product pages, filters, and other important elements are present in search results.
To improve the indexation of your website you should eliminate problems with the structure and nested pages, analyze and delete (replace) non-unique content, regularly add new pages with a high-quality and original material. When working with an online store, it is recommended to improve the quality of text on the pages of products and categories of a goods catalog.
Don't Stop Working!
Online business and e-commerce are developing extremely fast. If you think that you can get great traffic and good ranking for your project and after that rest on your laurels, it's a big mistake. However, many entrepreneurs continue to fall into the same trap again and again.
Information becomes outdated, demand for products decreases, pages that previously generated lots of traffic are no longer the "engine" of growth. You also shouldn't disregard increasing competition, as the fight for top positions never stops. A company that will take your place of niche leader can appear anytime.
The best outcome you can expect having stopped work on the website is that the traffic will remain on a certain level. Yet in most cases, it will inevitably drop – it's just a matter of time. Thus, website promotion should be a continuous process.
Keep up With Trends
It's an important point if you are launching an online store for a particular niche or group of products. For instance, quadcopters or trendy accessories. A peculiarity of trends is that they can both dramatically increase and drop with the same rate. And this can be a reason for problems with traffic: a trend just has reached its maximum and the interest of potential buyers has started to decline. To analyze trends you can use Google Trends.

You are lucky if there is a possibility to extend your current assortment using related categories. But if you don't have such an option, just accept that website traffic and demand reached their maximum. That's why, opening an online store, you should extremely thoroughly choose products and a niche.
Avoid Choices With Limited Opportunities
I am talking about niches that have too many limits in terms of traffic and sales as well as online marketing tools that won't give the desired effect. The following few examples must help you to understand what is meant:
The launch of an online store that targets only one city, especially with a small population.
The choice of a niche or a group of products with a too low demand.
The work with a trending product with unclear future prospects.
The usage of wrong channels for promotion (e.g. selling clinker bricks through Facebook targeting).
Here comes a set of absolutely reasonable questions: "How to define which direction is promising and which will be just a waste of time?" "How to avoid spending a marketing budget on inefficient things?" And, of course, if you have any questions, post them in comments or ask our specialists directly.
Work on Content
In 2017, content marketing has become a general trend, and in 2018 it will remain one of the key directions. If you don't use it effectively, you have miserable or no chances to become a leader in certain niches. Keyword optimized content which is regularly published on a website makes it more reputable for search systems. You create additional access points for search bots, attracting free traffic from search results for queries mentioned in the text. Of course, all this works only when the quality of content is really good.
It is also worth taking into account how regularly you publish new materials. Even if you see a positive effect by adding 1-2 articles per month, it will take a lot of time. The same situation relates to adding a pack of articles, for example, 40-50 pages at once. Such approach is also inefficient. An optimum solution for the majority of web resources is publishing 2-3 articles per week. The intensity of adding content depends on the resources available and the budget allocated.
In addition to commercial requests, you can publish materials adapted as information requests that solve problems of potential buyers or just post some articles on topics that interest your readers. This way you will improve your image as an expert in your niche and earn the loyalty of your audience.
Eliminate Technical Problems
If you don't fix technical problems with an engine or a hosting (weak resources and overload), they can negate the efforts you make to promote your web project. You are unlikely to increase the traffic of an online store if the third part of its pages shows 404 error, the half has non-unique content and a catalog includes more duplicates than products.
A loading speed is a separate talk. You can check a speed of your website using the tools listed in this article. Google perceives a slow loading speed as an inconvenience for its users. As early as since 2012, this indicator is one of the components of search ranking, and it can't be ignored.
Elimination of technical problems with an engine and scripts, optimization of the loading speed and the transfer to a better hosting – all these methods will help you to improve your website traffic.
Conclusion
To drive more traffic to your website or online store and start getting profit you don't have to be a genius of Internet marketing. It's enough to at least fix the main mistakes and implement the basic things listed in this article.
As you see, the problems with traffic growth and sales often relate not only to technical flaws but also to the absence of promotion. Sometimes the problem is that you are initially moving in a wrong direction or just have wrong priorities in your development strategy.
However, based on the points listed in this article, you can slightly revise your project to understand how to increase website traffic.