Making sure your product or service has great UX, meaning is usable, relevant, valuable and feasible (in other words, universally useful), requires more than one team member's involvement. Therefore, you need this checklist.
Plerdy has created a 210-point UX checklist so that you can make sure that the website UX is perfect for your business.
So, go to the Plerdy Website Usability UX Checklist: 210 Points page to get the whole checklist and ensure you have everything related to UX under control.
Everyone involved in the UX of the company should be aware of this UX checklist critical points to check when making their design decisions. Following the checklist will help ensure that the customers find their experience of using your product or service as seamless and frictionless as possible.
This UX checklist will help you remember the elements you need to include in the product or service UX design. The checklist also provides tips and tricks on what some of these elements should look like when you've successfully implemented them into the design.
Main Sections in the UX Design Checklist
I've divided the total number of 210 UX points of the checklist into 15 logical sections for better comprehension and convenience. So, here's what a detailed UX check should cover and what this checklist reveals:
General Recommendations in the Checklist concerning UX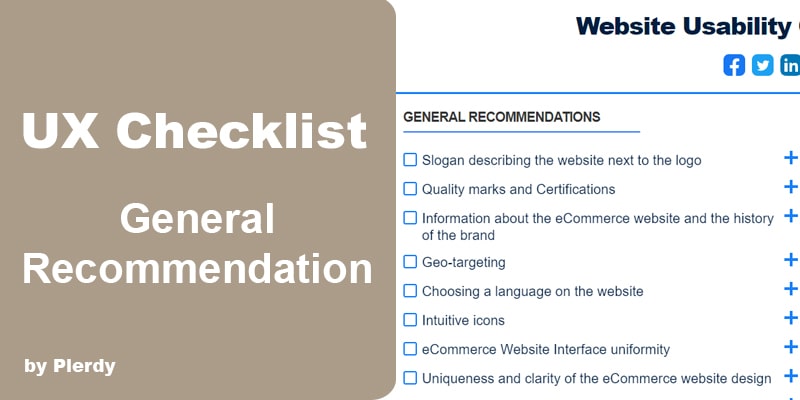 If a UX has these characteristics, it is likely effective. Recommendations are listed in the checklist in order of importance.
An item that needs to be included or completed may affect your product's usability and user experience. Put yourself in the users' shoes to determine whether any items below seem like problems for them.
Ask yourself how you would feel about using a design that does not have that item. Is it important? Should it be included? Answering these questions is vital within the framework of this checklist.
UX Design Checklist – Product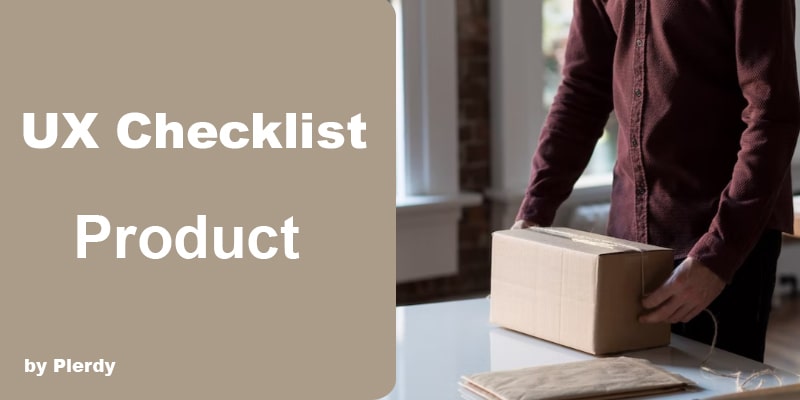 This checklist section implies that the first thing you'll want to do is take a look at the finished product. Does it meet your goals? Is it what you expected? Is there something you wish were different or you could change?
You must be proud of your work. So if it isn't what you hoped for, try out some other UX ideas and iterate them until you find some UX solutions that work.
UX Design Checklist – Product Segmentation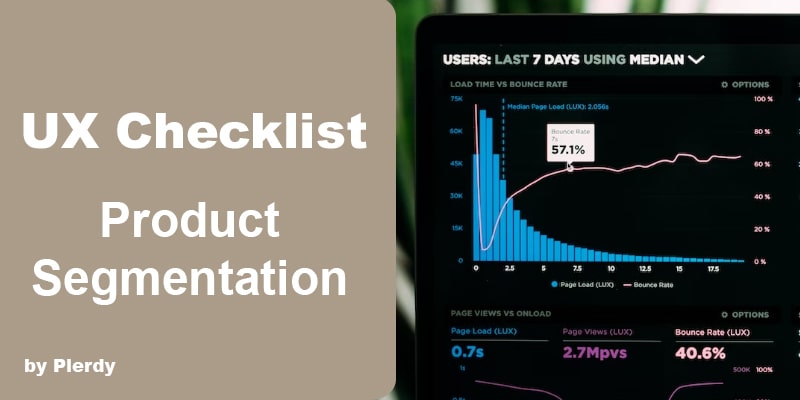 The relevance of this checklist part is caused by the fact that positioning products and services for maximum market penetration is a critical step in UX.
I like to ask two questions about every product that I work on. First, who are my best customers (the customers with whom we want to build our strongest relationship)?
And second, how can we reach them? When you start answering these questions, you will realize why it is very important for a product manager to understand customer behavior patterns for UX and good user experience. This is what this checklist section is about.
UX Design Checklist – Registration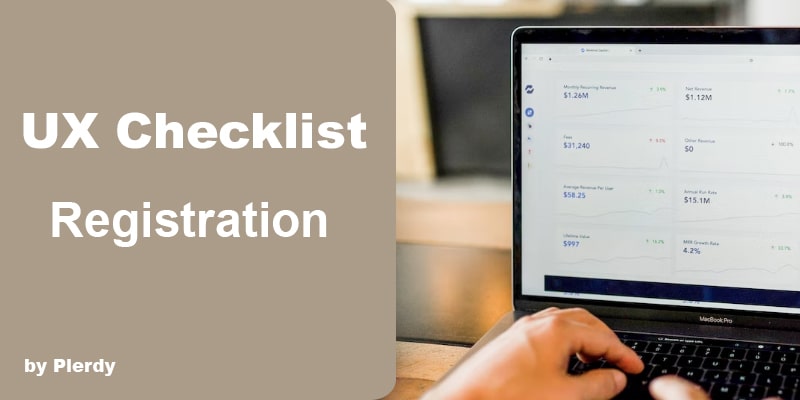 The next checklist section is dedicated to registration. Where will people sign up? At home, at work, at a coffee shop? Does it matter where they sign up? What's important is that they sign up and that the website allows them to do it quickly.
Where does registration happen in the design? How can you further optimize registration during each user journey stage on your website? These are key questions of this checklist part. The navigation should be prominent and easy to follow for UX but flexible enough so that users can find their way around if they get lost.
If too many options or links exist, users may become overwhelmed and abandon their search altogether. This definitely means poor UX.
This doesn't mean you should limit yourself to just one main navigation bar — make sure everything is clear and easy to find for UX.
UX Design Checklist – Purchase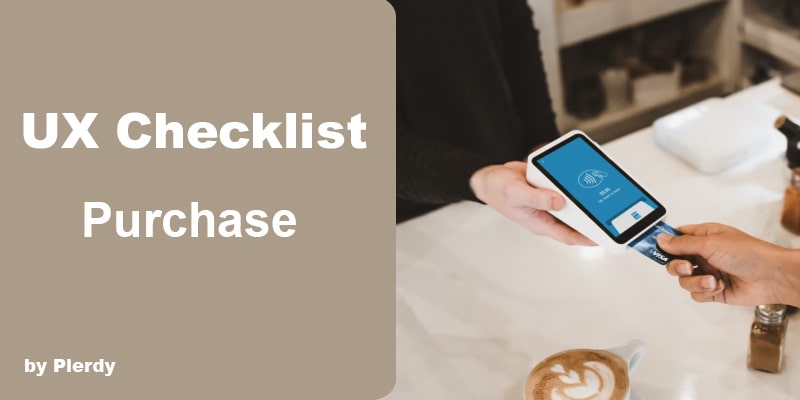 This checklist section is of great importance. The product may be good, but who cares if you can't get it quickly and cheaply? Find out how users will purchase your product and make sure there aren't any barriers standing in their way.
If you have an eCommerce website, check whether its payment system is secure and easy to use – it is crucial for good UX. If you have a physical product, find out what shipping options are available (and whether they're free for greater UX).
If customers have questions about purchasing or delivery, make sure they have a way to contact someone for help. Now let's go to another checklist section.
UX Design Checklist – Sales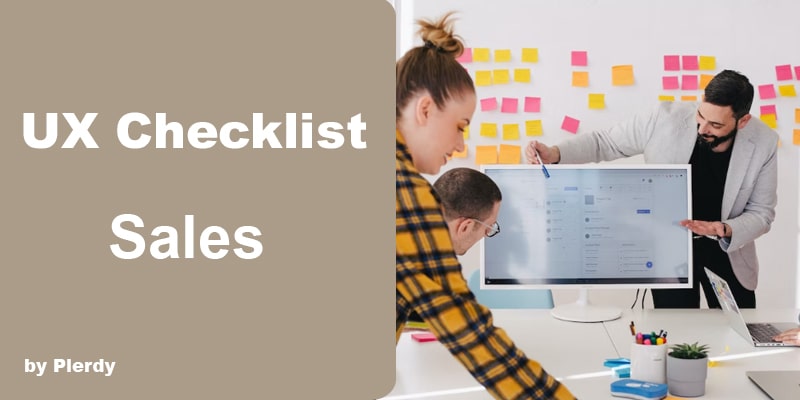 Another vital thing for the UX checklist is keeping an eye on the number of sales. Many of these considerations should be in place before launching a new website or product, but it can be challenging to predict how successful a new venture will be.
Review the product sales metrics if you already have a fledgling product and want to know what's working and what isn't. Track which items are most frequently purchased (and returned). That's the essence of this UX checklist point.
UX Design Checklist – Feedback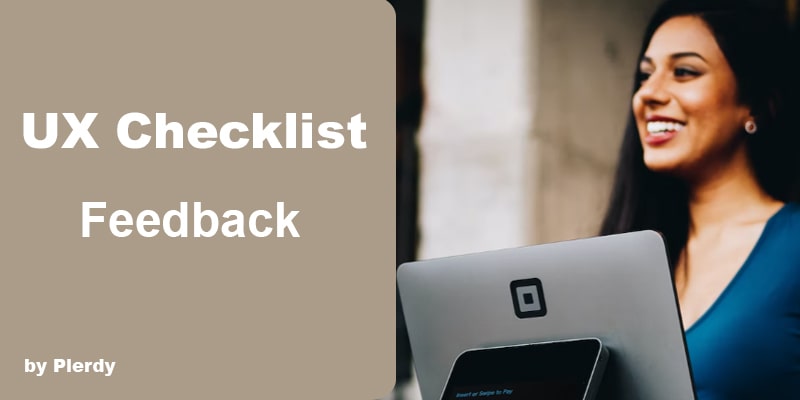 An important aspect of usability and human-computer interaction (HCI) is testing or getting user feedback about a UX. This is what this checklist section uncovers.
User testing aims to determine whether or not your UX design is as easy to use as you think, discover areas for UX improvement, and learn more about what you can do better next time in UX for a good user experience.
At times, it's difficult for beginners (and even experts!) to know how much input to request from users to get meaningful feedback on a design.
UX Design Checklist – Structure for a Good UX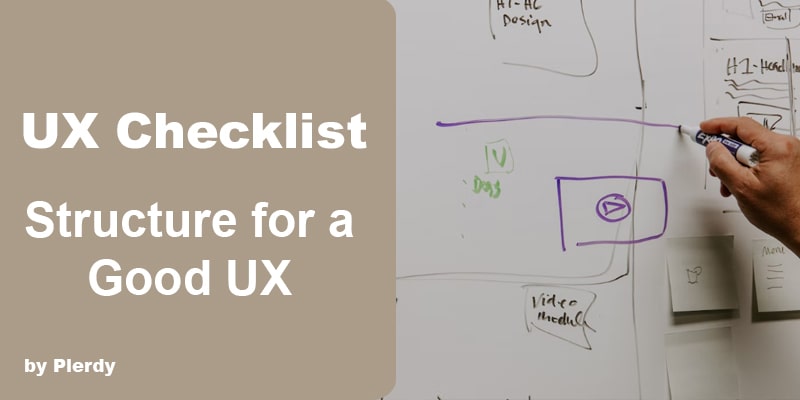 As you read a mockup, ask yourself: "Does it make sense to have a sidebar here for a good user experience? What would I use it for?"
And don't just think about a sidebar — consider every element and placement to ensure good UX. Is that button at a logical place about its label? Does everything appear and sound like it is in good condition? These are important questions for the checklist section.
Does everything look like it should be there, but not some random piece of content from an SEO campaign that no one reads?
If you can answer "yes" to these checklist questions, then the structure is fine in terms of UX. If not, then you should take another look at it.
UX Design Checklist – UX Design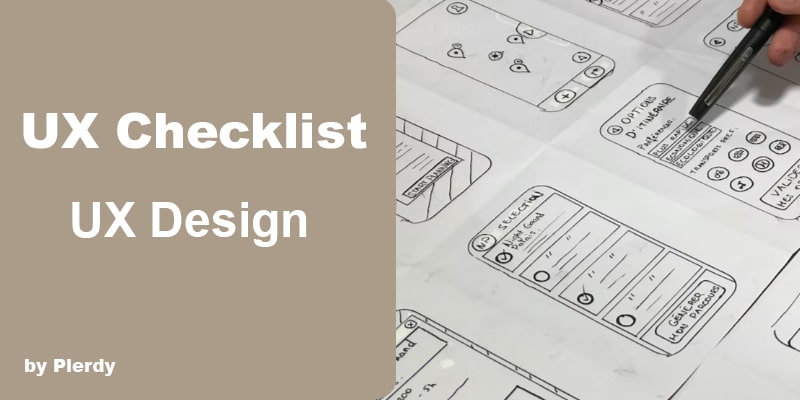 This checklist part implies that the user interface should be simple and easy for a non-technical person. It may look good, but that doesn't mean it's not complicated and is good for user experience.
Keep your UX design clean and uncluttered; don't add unnecessary elements or animations that are distracting.
The design should support usability and clarity, not compete with content for attention.
UX Design Checklist – Call-To-Action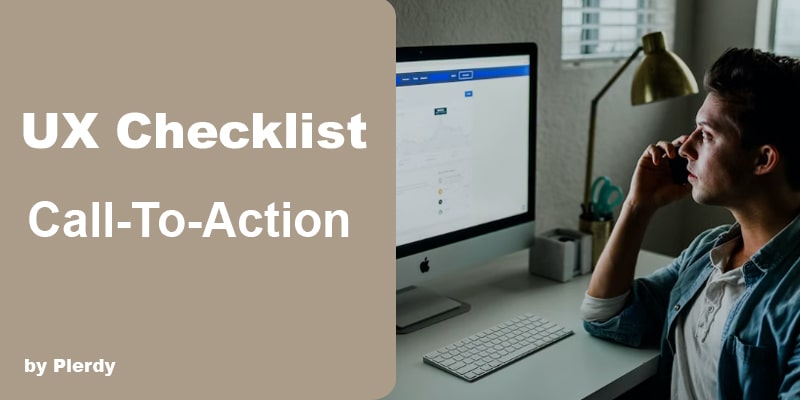 This checklist part is based on the idea that a  call-to-action will encourage users to click on specific buttons or links within a user interface.
This can include anything from an "Add To Cart" button in eCommerce software, a "Contact Us" button on an app or website, or even something as simple as text inviting users to click. Now let's consider the next checklist section.
The idea of this UX checklist is that by directing users, you prevent them from getting lost or distracted and help them stay focused on their tasks.
UX Design Checklist – Content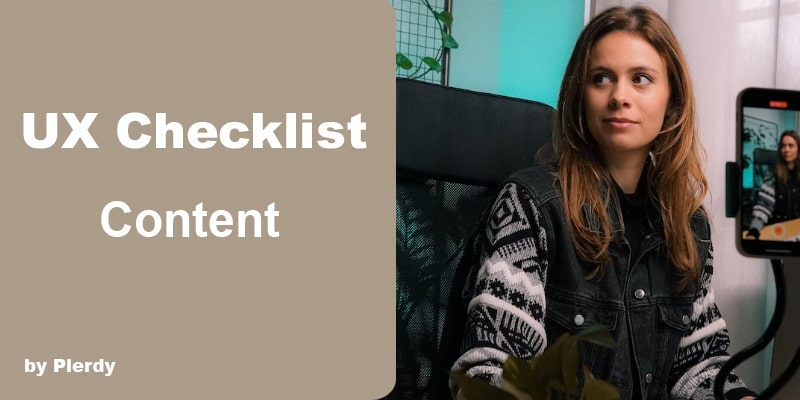 Considering this checklist section, remember that the content of a website must be simple and relevant for a good UX. The structure of its content should be in a logical order, easy to follow and not confusing. That's the point of the content-related part of the checklist.
The content should also stay on topic and relate to your business model. The quality of content is essential for greater UX.
Content is only as good as its source, so you want fresh new content that will engage readers.
If your website is regularly updated with new information, people will come back more often than if they visited a stagnant website that never gets any updates or changes.
UX Design Checklist – Technicality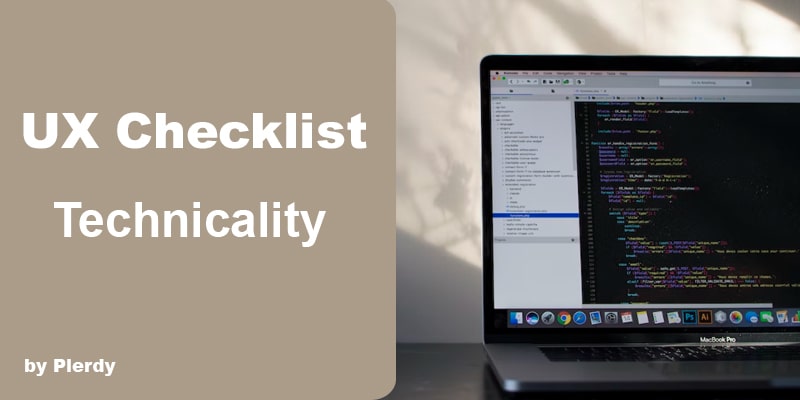 No matter how appealing a design might be. If it has technical issues, such as browser incompatibility or incompatibility with mobile devices like smartphones and tablets, it will not succeed.
You should optimize your website's UX according to the checklist for all major devices, ensure its links are working correctly and fix any errors you see in your source code (HTML).
This checklist section prompts you to make sure that your website is not too heavy. People don't want to wait forever for a web page to load.
UX Design Checklist – Cart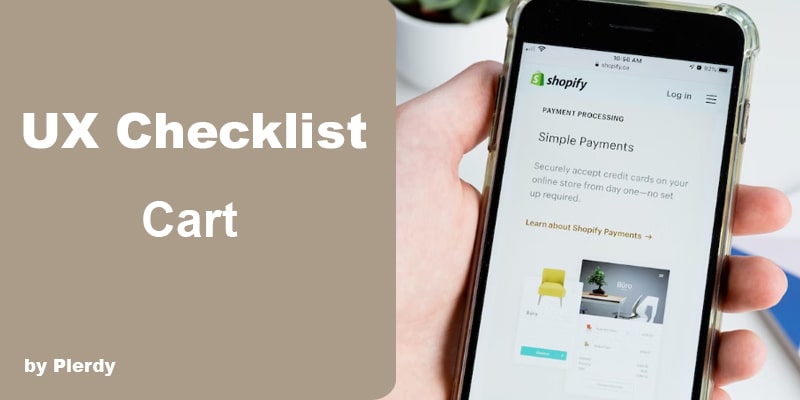 The idea of this checklist section is simple. When creating a checkout flow, put the shopping cart options as far up on your website as possible for a good UX.
People are more likely to buy something if they already have one product in their cart than if they're looking around.
The conversion rate of online shoppers who already have a product in their basket is two times higher than those who don't.
If you want to sell more, increase shopping cart density by promoting products already in a user's cart and prominently featuring them for a good UX user experience. That's it for the checklist part.
UX Design Checklist – Website Search Box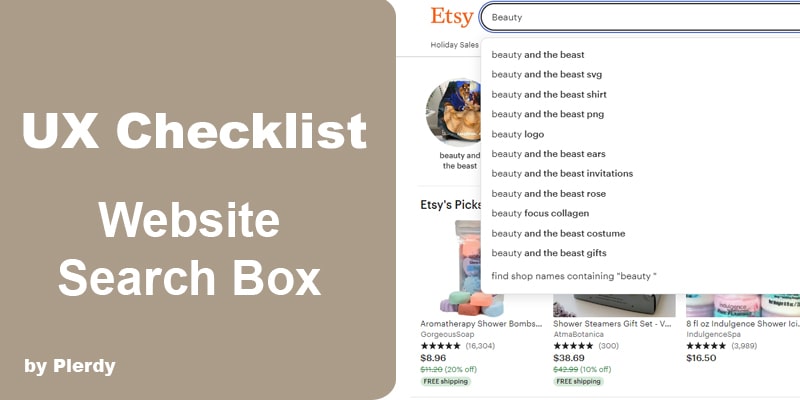 Below go the main questions of the checklist section.
If users don't precisely know what they're looking for, why would they trust your website enough to buy from you?
How many users type in a specific brand name or product into their search bar rather than browsing your products?
Even if someone does come across one of your listings, will it catch their eye enough for them to click on it? You should include adding a search box on an eCommerce website in the UX checklist.
UX Design Checklist – Backlinks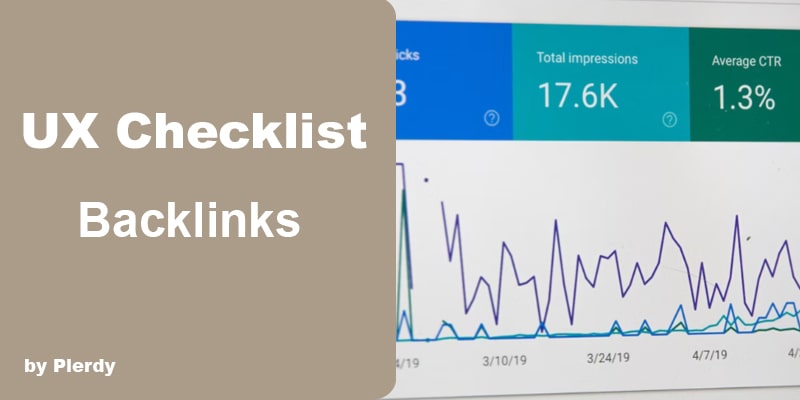 Search engines treat backlinks as votes for your website's quality. That means they hold a lot of weight when Google evaluates your website.
That's why you need to seek out authoritative websites and ask them to link back to you if you want to help boost your search engine rankings. This is what the backlinks checklist points cover.
That's it with the checklist! The 210 UX points to check in design to improve user experience grouped into 15 checklist sections. You can find the whole checklist here.
Final Takeaways
Compiling a UX checklist of everything you need to check is an easy way to stay on track throughout a project and ensure a great user experience.
Having these UX checklist points listed and saved in one place helps us avoid missing important details and see how we can improve our following processes.