For some reason, businesses think that analytics is about numbers and mathematics. But in many cases, analytics is about understanding the processes taking place. Numbers and metrics can help with this and are good for solving some problems, but you should not limit them. For some tasks, behavioral analytics, together with other approaches, will be much more effective.
On 25 February 2021 was held "CRO&UX Party" conference. Its mission was to help business owners and marketers improve e-commerce indicators (conversion, average check, positions) through user research (their behavior and desires). Sophia Yakovlieva took part in it and showed how users behave on website pages.
An example of user behavioral analytics
For example, you have noticed that the website has begun to bring you less profit than earlier. And you want to find the reason for this problem. Accordingly, you analyze your e-Commerce website performance comparing 2020 and 2021. After research, you conclude that:
The bounce rate percentage has increased.
The conversion rate percentage has decreased.
The amount of viewed pages has decreased.
The average time on the website has decreased.
There is an increase in mobile traffic and a decrease in desktop traffic.
Once you understand the problem, you begin to analyze what led to the deteriorating performance of your website. You are looking for the elements that you can change to improve your earnings from the website. As for today, the most common causes of website sales decline are:
The increased amount of competitors.
The increased mobile traffic.
Usability and conversion funnel errors.
No changes in the website structure.
It's not a fact that your website will have the same reasons for diminishing returns. You can analyze with the help of behavioral analytics tools from Plerdy and find out the real reason yourself.
What is Behavioral Analytics?
Behavioral analytics is a field of data analysis that focuses on providing information about people's actions, usually in relation to online purchases. It is used in e-commerce, gaming, social media, and other fields to identify optimization opportunities for specific business outcomes. Behavioral analytics is still a fairly new tool from a practical standpoint.
Behavioral analytics is based on hard data. This data is collected, analyzed, and then used as the basis for certain decisions. It can support several hypotheses, so the process of exclusion comes from experimentation and evaluation. Companies are looking to increase conversions, so if a change makes things worse, that hypothesis may be rejected in favor of another or no change at all.
The eye-tracking method is very famous. Studies have confirmed that there is a direct correlation between where people look and where they click. This is how heat maps came about. These maps show where visitors point and click.
There is a method of site map scrolling. For example, you want visitors to finish the website to the end, but they go no further than the first two pages. Or vice versa, you need to attract visitors to the action, and they get stuck at the stage of reading and thinking. In both cases, the situation can be changed (swap website blocks, remove unnecessary, etc.).
As for other measures of behavioral factors in analytics:
Bounce rate.
Number of pages viewed.
Categories of visitors' interests.
Clicks and taps
Using behavioral analytics tools from Plerdy, you will get statistics that will allow you to study your visitors' behavior. You will find an SEO checker, net promoter score (NPS), session replay software, and other functionality on our site. Prom, Subaru, Honda, SoftServe, Precoro, Hotline Finance, WebPromoExperts, and Kredo Bank took advantage of our platform.
Why Behavioral Analytics is important?
It is important because, on its base, you can make changes to your website, and the conversion rate will increase. For example, website visitors are lazy, so their path to target action should be as short and easy as possible.
It can help you to understand what is useful on your website and convert website visitors into clients and what not. Based on previous experience, we can note that long pages do not function while texts do not always bring conversion. Your conversion rate will not influence:
Obscure CTA.
Identical elements.
Non-obvious icons.
Banners on the main page.
For example, below, you see a webpage with pop-up icons. But when people visit this webpage, they don`t know what icon to click on.
How to make it easier for customers to navigate? Simply add the words by saying this is a menu and this is the filter. In such a way, you will ease the navigation process for website visitors.
Behavioral Analytics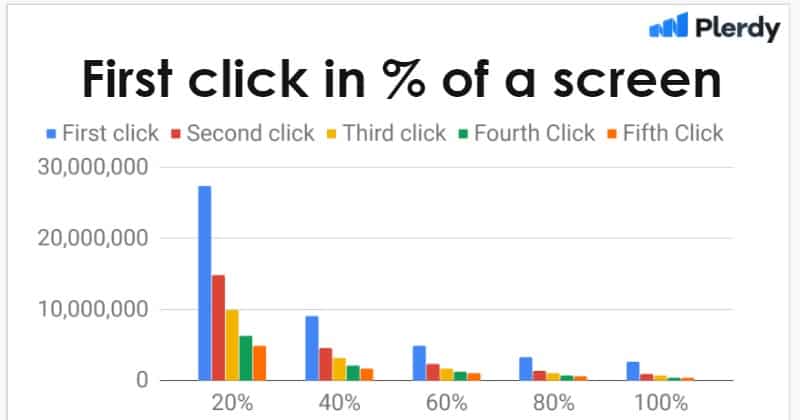 If to talk about the first clicks, this greatly affects the design. The first clicks on the screen are on the first part of your website. If you divide the website into five equal parts, most clicks will be at the beginning. Most of all, these clicks are done using the desktop version of the site. But the mobile version is not far behind.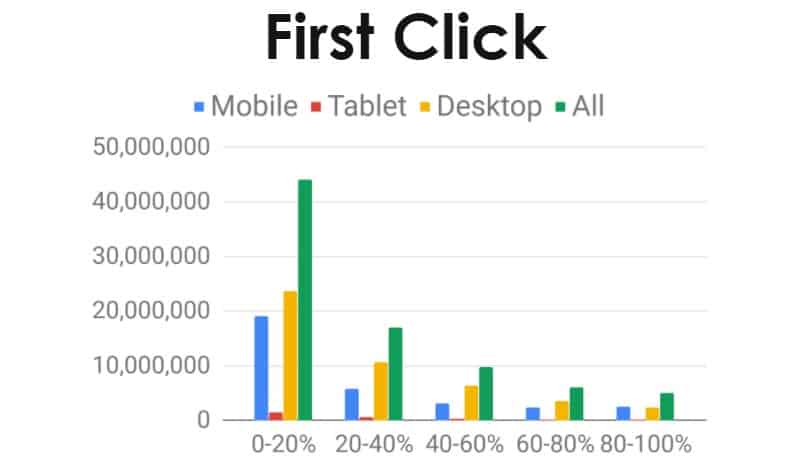 If to talk about cursor hover, here it is something more complicated. Here the website is divided into ten equal parts. Most people will stay within the webpage in its second part. This shows that despite the fact first part has a lot of important information, the second part is no less important.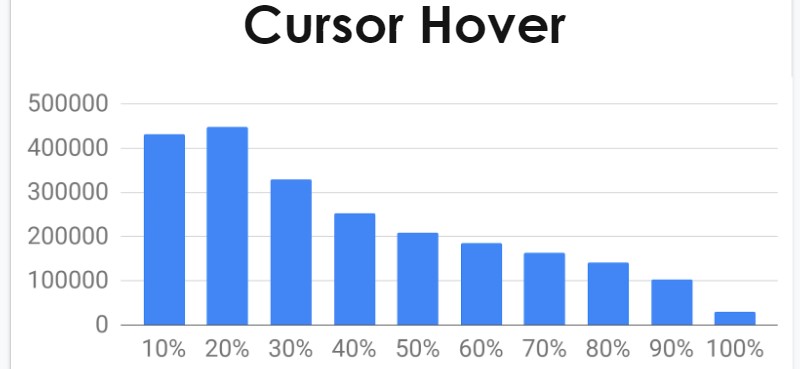 Benefits of Behavioral Analytics
When many businesses analyze their websites, behavioral analytics shows that desktop pages are not optimized for mobile devices. This proves that you need to pay great attention to your mobile pages to guarantee they have great functionality and are as easy to use as desktop versions.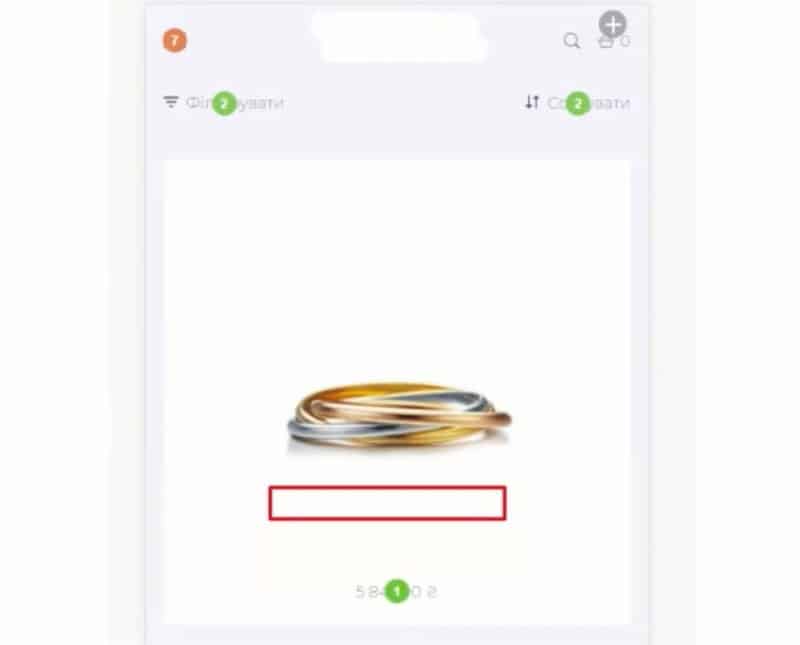 Let`s look at this mobile version of the webpage. Looking at it from the desktop, we could receive more information (at least price and characteristics) about the product under its icon. So, this disadvantage should be improved.
With the help of behavioral analytics, you can discover web pages with bad usability. We have prepared one example of bad usability for you.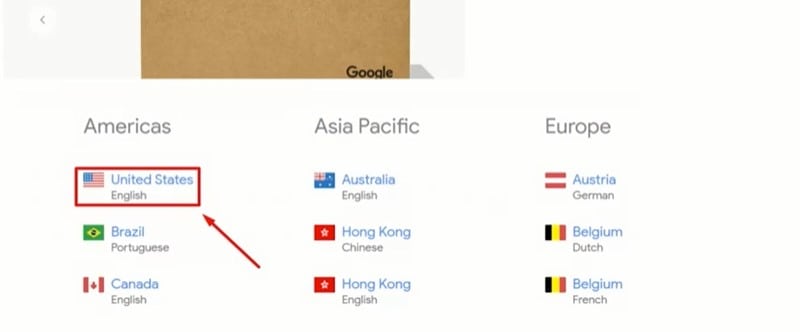 When you enter this website, you need to specify the language and area you are from. We have chosen the USA, but when we decided to enter the website page from a different browser, we were redirected to the same page to choose language and area. This is strange because we have already put this information before.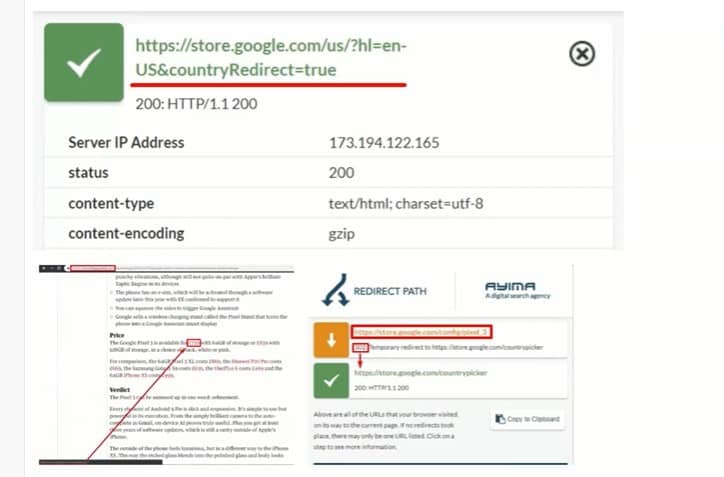 To test this website in more detail, we have found an article and entered the website via it. And we entered the same page to choose language and area.
Making the third attempt to enter the site, we found the product on the Internet and visited the website with its help. We have found Pixel Cases in Google Store and open links in a tab. The first page we saw was the same. This is a great example of bad usability because too many steps the person needs to take to enter the site. People waste their time putting the same information again.
So, our advice for you – check your website as many times as possible to ensure it is suitable for the visitors. Everything should function properly on the website. You can research your website with the help of behavioral analytics tools from Plerdy.
Conclusion
Behavioral analytics is essential for anyone who manages websites (their own or someone else's). By analyzing the audience's behavior, you will be able to understand why they come to the website, why they leave, why they do not make orders. Using behavioral analytics tools from Plerdy, you will touch on data that will allow you to study your visitors' behavior. Certified Google Analytics and Google Ads experts work in our team. MOYO, Huggies, Netpeak, Echo, Ringostat, Fiorelli Fragolino, Anex Tour, Template Monster, MyDutyFree LLC, and UKRPOSHTA trust us with their behavioral analytics.