Google Analytics is the ancestor of modern web analytics alternatives. Used by millions of websites, it remains one of the primary solutions to track traffic and research target audiences.
Despite all the benefits, Google Analytics has some significant drawbacks. The main ones are the restricted number of hits, data sampling distortions, poor customer care, and insufficient data analytics. Because of them, users cannot collect all the necessary information and obtain 100% accurate statistics. As a result, the ability to make data-driven decisions suffers.
Such Google Analytics limitations make marketers and SEO specialists seek alternatives. Fortunately, software vendors have launched an array of other quality alternatives. They are often easier to use than Google Analytics, run more profound research, offer better privacy and data security. Google Analytics alternatives support session recordings, heatmaps, SEO analysis, and many other unique features.
Companies can utilize Google Analytics alternatives as standalone services or integrate them with GA for broader insight. You don't need to abandon Google Analytics. You can supplement it with additional tools instead.
This article lists alternatives that can effectively replace Google Analytics.
Plerdy as Google Analytics Alternative
Plerdy conversion rate optimization and website analytics platform is one of Google Analytics alternatives. You can use it instead of Google Analytics or integrate the two solutions for data sharing. Plerdy optimizes the work of your teams, saving SEO specialists up to 30 hours monthly. UX designers, marketers, and analysts also free dozens of hours. Besides, Plerdy helps to enhance key website metrics. You can increase average revenue per user and customer retention rate, reduce bounce rate, optimize website funnel, lower cart abandonment, and more.
"Plerdy is a great deal for the value…It's not hard to use at all." (kevin35)
"If you choose such tools for the first time and consider other website analysis product types as alternatives, I recommend getting Plerdy." (nextlevelbros)
Plerdy combines several tools that cover different aspects of website analytics.

Heatmaps are color-based maps that reflect user activity in real-time. Hotter segments mean that visitors are more active here and vice versa. Plerdy heatmaps collect data on website clicks, hovers, and scrolls with 99% accuracy. They also support dynamic website elements tracking and record statistics on SPAs, which other tools don't offer.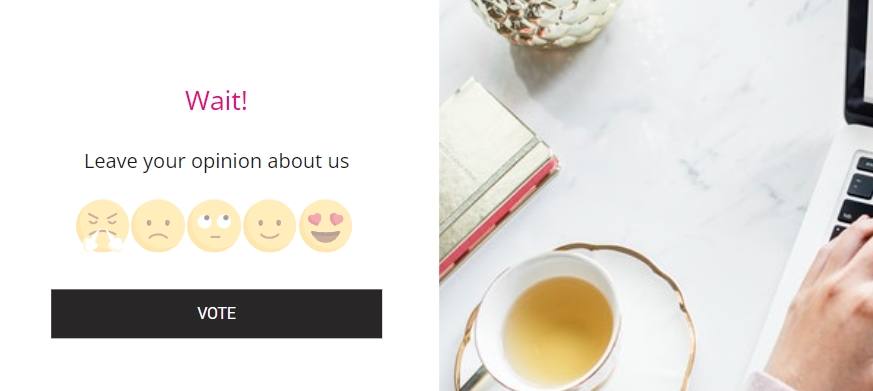 Pop-ups allow you to interact with website visitors, not only monitor their behavior like other software alternatives do. You can show a pop-up form when a person is about to abandon a cart, initiate a subscription, collect contact details, promote your offer, etc.
Whereas Google Analytics doesn't show how people behave on your website pages, Plerdy supports session recordings. It generates concise videos of user activity with all the critical interactions. It allows you to learn what exactly happens and test hypotheses. For example, if you think users bounce because of the confusing menu design, you will see if it's true.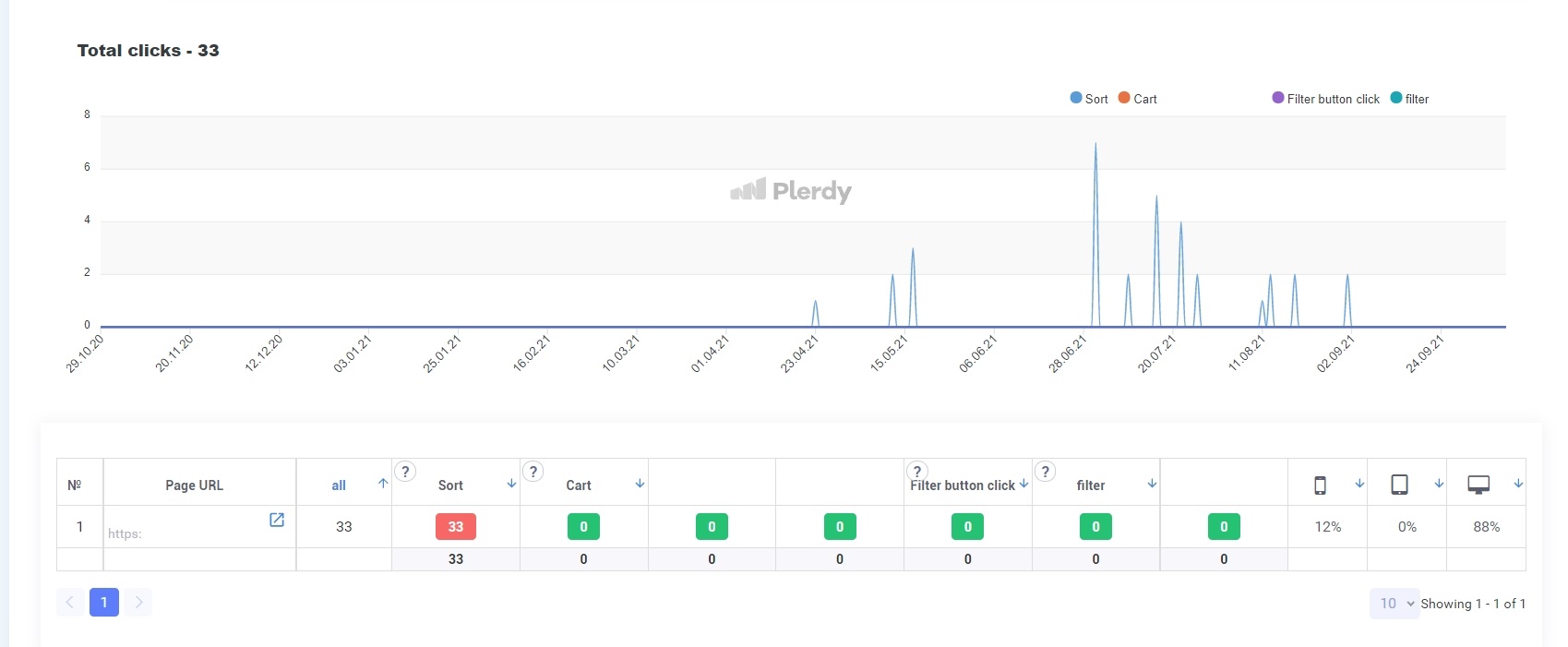 Plerdy offers more granular website analytics than Google. You can track a specific kind of activity related to the selected element. For example, find out how many users download the video. Goal Tracking is highly effective for analyzing a single element and ensures a 10X time economy.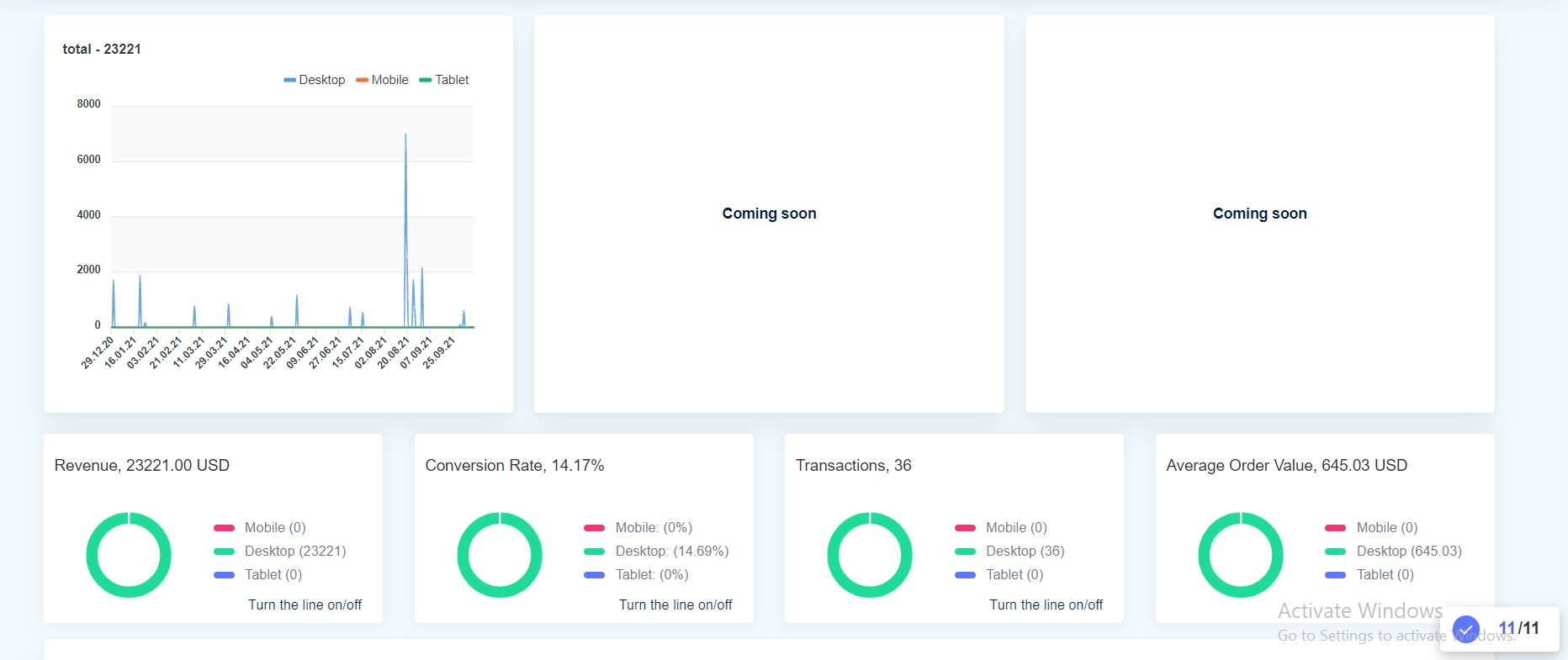 This feature provides more accurate and advanced data on sales than Google Analytics. You can learn what customers do before they purchase and what elements don't affect performance at all. Plerdy also shows how different elements impact sales and allows segmenting this data by traffic channel and device.

Generate a funnel based on the latest data to discover when most customers drop off. Such visualizations help to understand at what conversion stages something goes wrong. You know where to search for a problem and can troubleshoot sooner.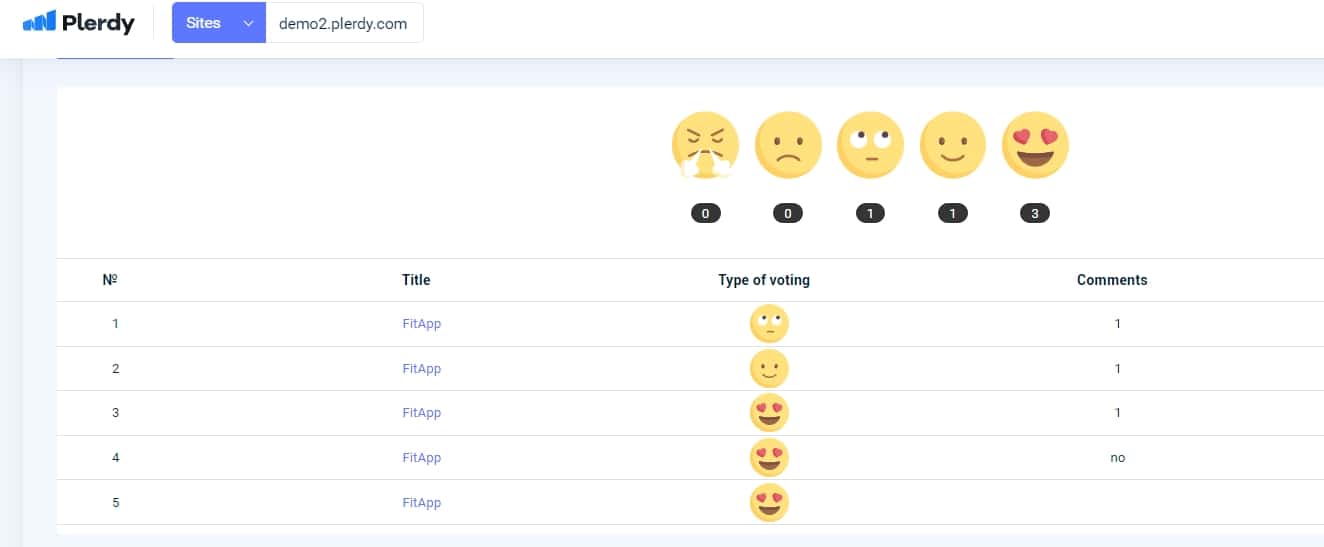 Net Promoter Score surveys enable you to directly ask customers what they think about your website or service. Plerdy NPS forms offer over 20 display rules, support performance analysis and integration with Google Analytics. You can collect data and then transfer it to Analytics for a broader picture.
Google Analytics Alternatives
Here, we have collected popular Google Analytics alternatives. Learn their functionality, top customers, and contact information to decide what you need.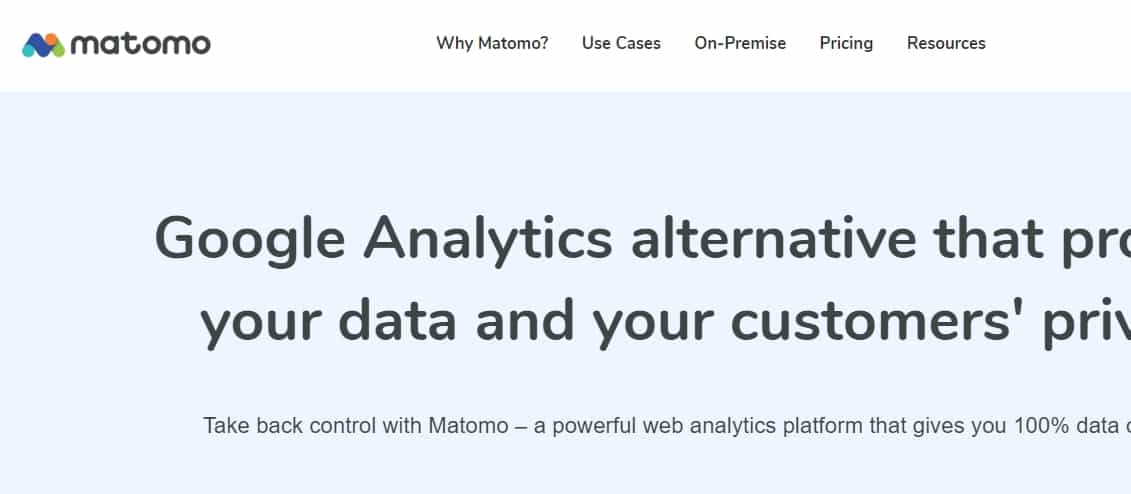 Matomo is an open-source web analytics application formerly called Piwik. It includes conversion optimization features, a tag manager, and visitor profile generation. You can also utilize the Matomo Analytics WordPress plugin to benefit from direct WordPress installation alternatives.
Customers: United Nations, Red Bull, Huawei, NASA
Location: InnoCraft, 7 Waterloo Quay PO625, 6140 Wellington, New Zealand

Although Piwik PRO and Matomo share the same history, now, these are two separate tools and Google Analytics alternatives. Thanks to on-request data sampling, Piwik PRO is more suitable for enterprises that need to process big data. Piwik PRO also maps customer journeys, creates a single customer view, and allows building detailed audiences.
Customers: European Commission, Accenture, LinkedIn
Location: Świętego Antoniego 2/4, 50-073 Wrocław, Poland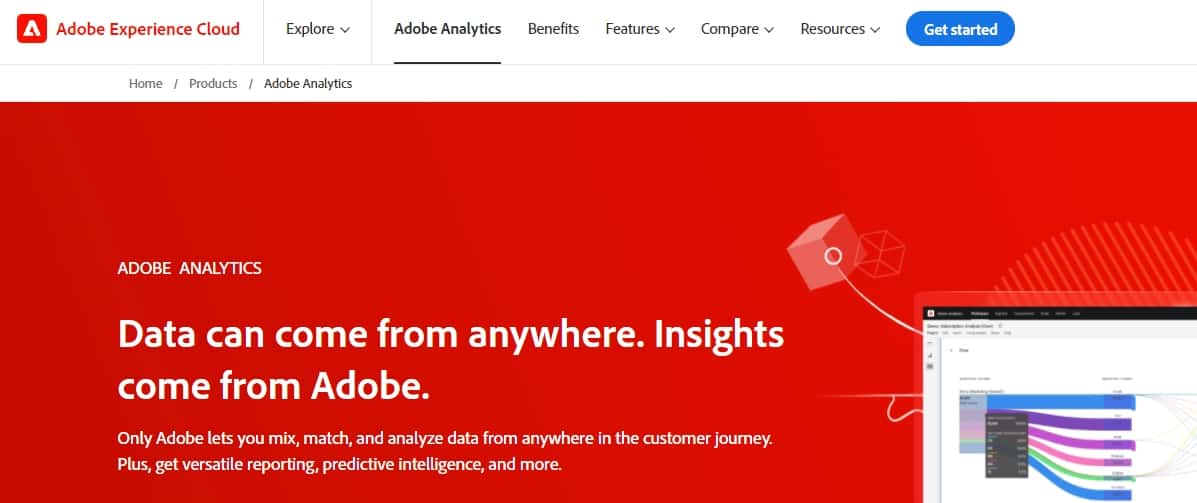 Adobe Analytics is a market leader for real-time website analysis and traffic segmentation. It's more effective for user pathing and reporting than Google Analytics. This toolkit also offers AI-driven predictive analytics and supports machine learning.
Customers: Bridgestone, Sprint, Vodafone, BMW
Location: 345 Park Avenue, San Jose, CA 95110-2704 and over 15 offices across the globe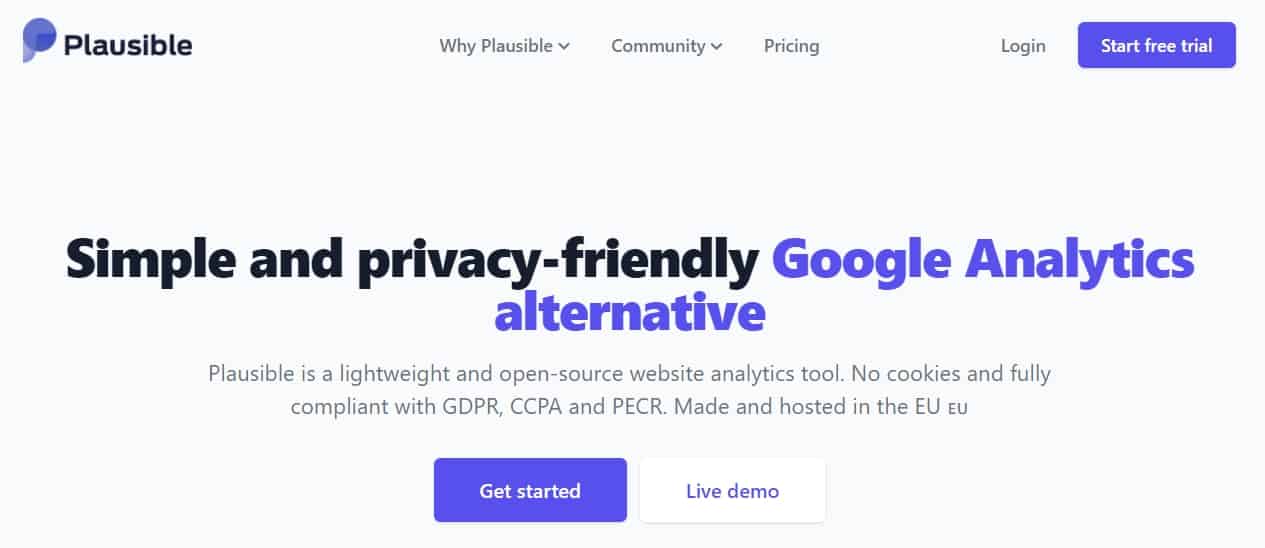 Plausible is a Google Analytics alternative offered as an open-source solution. It's lightweight, shows all the critical statistics on one page, and ensures ultimate privacy. These benefits make Plausible Analytics alternatives convenient and suitable for small businesses, including startups, freelancers, and bloggers. Besides, it's GDPR, CCPA, and PECR compliant.
Customers: Acas, MapHub, EasyList
Location: Västriku tn 2, 50403, Tartu, Estonia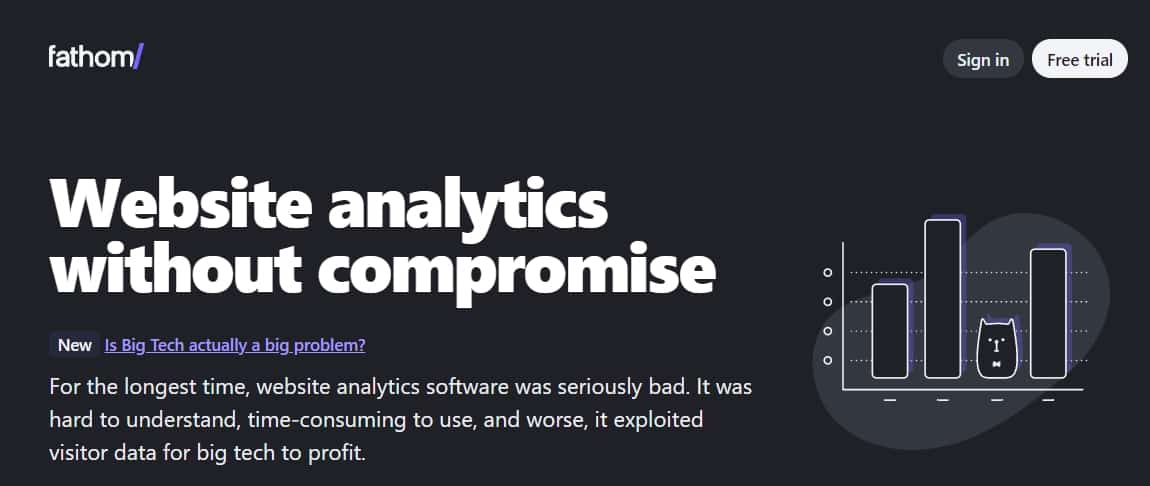 Fathom is a website analytics tool that boasts comprehensive customer data, a fast script, and easy data export. It also supports a custom plugin for WordPress website alternatives.
Customers: Teach First, codecentric AG, Velir
Location: Victoria, British Columbia, Canada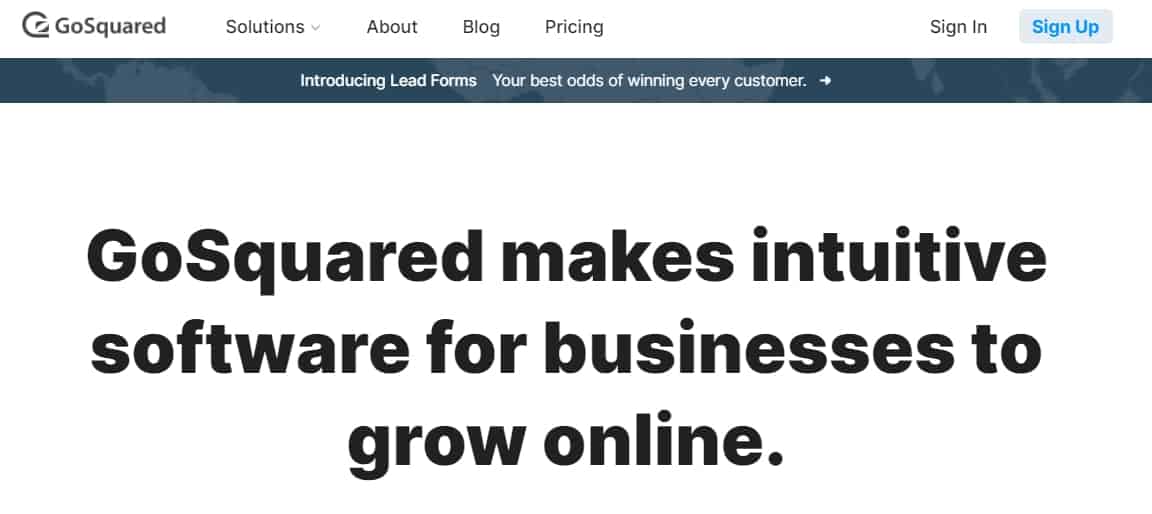 GoSquared is a customer engagement platform for sending personalized and targeted messages. You can segment leads to detect the most promising customers and use behavior data to learn how to convert them. GoSquared creates highly detailed customer profiles.
Customers: Zapnito, Nickelled, Plasso, EmailOctopus
Location: GoSquared, WeWork, 145 City Rd, London EC1V 1AZ, United Kingdom

Woopra is a real-time customer analytics service for marketing, product, support, and sales teams. It synchronizes data from your databases and connected services in real-time. You can instantly use these findings to tailor the customer experience at every touchpoint.
Customers: Hewlett Packard, Red Hat, Informatica
Location: Woopra, Inc. 600 California St, Fl 11, San Francisco, CA 94108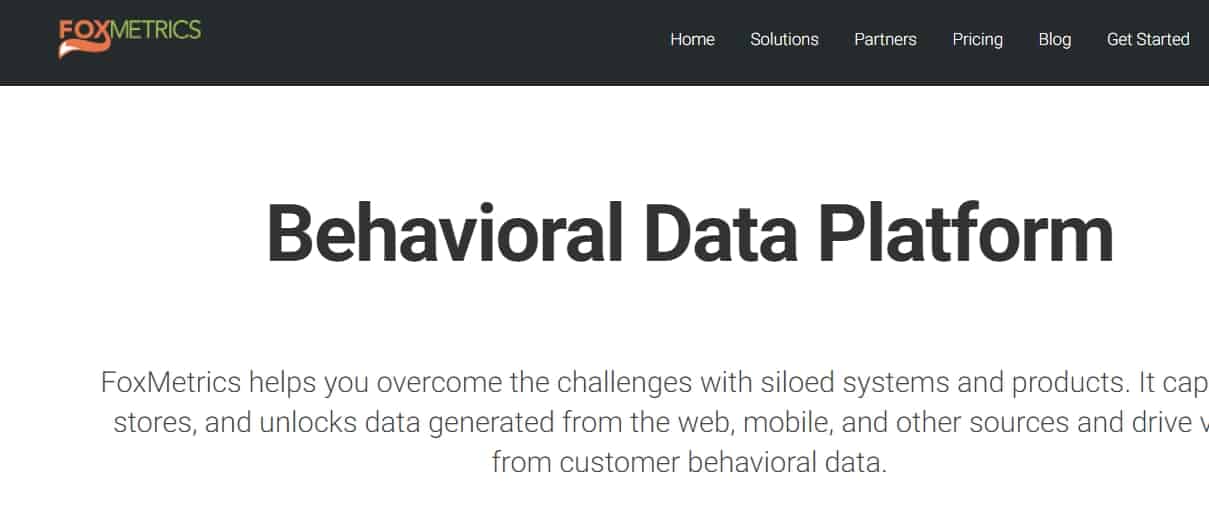 FoxMetrics identifies your most effective marketing approaches and helps you maximize their benefits. It has unique digital analytics functionality for restaurants to collect data from ordering systems, loyalty platforms, and other services. At the same time, FoxMetrics is suitable for any website that needs to analyze marketing.
Customers: Toyota, Carter's, AMC Theatres
Location: FoxMetrics, 3423 Piedmont Rd Suite #243 Atlanta, GA 30305

Unlike Google Analytics designed for collecting data, Oribi provides actionable insights. It allows website owners and marketers to focus on implementing real changes. Oribi also displays trends, provides marketing channel analysis, and offers a bunch of versatile reports.
Customers: Sony, Sky, Panasonic, Abbott
Location: Shim'on Rokah St 101, Tel Aviv-Yafo, Israel
Conclusion
If you need Google Analytics alternatives, you have many options to choose from. Whereas Piwik PRO will work for large companies, Plausible Analytics is great for small businesses. Plerdy offers universal free and paid monthly plans ranging between $23 to $79. Besides, you don't have to refuse from Google Analytics. You can use several tools simultaneously for broader research.
Learn more about Plerdy capabilities and why it's better than Google Analytics here.