One would think those who want to become a designer have no problems with finding theme-specific information. However, the popularity of the design subject has caused turning the abundance of information into its excess: to find something in the information field that would meet your expectations and requests, you need to spend time comparable to studying at the Faculty of Design at university. This results in demotivation to development and trying to gain experience and proficiency in such a popular profession.
Sometimes the following questions may sound from designers:
What are the most popular website design tools?
What are the easiest design tools for beginner web designers?
What tools are there for coding and web design?
Best web design tools that automate SEO?
Some resources have realized such a pain of the creative field "recruits" and have started their own blogs to share their experience. Amongst the texts dedicated to trends and working cases, they provide a selection of software tools useful while working on a new project. The disadvantage of such selections is that they are prepared by copywriters and given in a list without describing why a particular tool deserves to be paid attention to. Of course, these selections can be fully understood by a skilled designer who has already experienced the whole underwater roughness of the workflow. But to a beginner with minimal experience, such lists of tools are all Greek.
Today, we present a short but complete and accessible to the utmost guide with the description of software tools that are useful for web designers bent on starting their career in the modern Internet market. This article will also work for experienced professionals wondering what is happening in the world of web design.
We will go from the general to the specific. First, we'll consider the main trends in web design and discuss which way to move to gain experience and be a highly demanded specialist in a year or even in five years. Next, there will be a selection of useful resources:
where to seek inspiration for your projects;
the services, automating routine moments of the workflow;
websites and galleries where you can derive inspiration and ideas from the examples of the best web designers in their field;
libraries drain, and banks, where you can get the necessary materials for projects.
In the article, each service will be supplemented with a description of what differentiates it from similar tools. The readers immediately understand whether the offered solution will come in handy in their work or whether they should search for other tools.
Part 1. The market of web design: the history, realities, and trends
Trends in website design change from year to year, likewise Haute Couture. When website design began to exist as a branch in the 2000s, designers aimed to maximize the artistic design worthy of exposure in the Louvre.
In the early 2010s, there were enough websites that such a thing as page load optimization appeared. Internet connection dictated the trend: the faster the page loads, the less likelihood of its failure is. In addition, minimalism, coming into fashion, began to gain momentum (Hello, Steve Jobs, and the iPhone fashion). Users required pages to be "more informative, and have less design rush."
In the new reality, the technical team of web development agencies became elated, but the web designers clutched their heads. On the Web and the sidelines of specialized design forums and conferences, they worried about defending the design, not sacrificing resource usability.
This dilemma became the arena for the appearance of design solutions, which began to change every season, dictating the trends for development. First, there was a flat design, implying the emphasis was transferred from textures to special types of natural, "dirty" shades. Second, the design itself tended to be primitive, up to the usage of only basic shapes, such as a circle, square, and triangle.
Further, with its algorithms and an army of analysts working with full-time designers, Google began to interfere in web trends. Their work resulted in material design, which appeared in the second half of the 2010s. It featured unusual double shadows, a specific icons style, and a color palette, a slightly expanded version of the flat-design palette.
Сurrent trends in web design
Nowadays, the main focus is still on minimalism. Minimalism reaches extreme values — so extreme that the customer, not in the know of the trend, asks a reasonable question: "There is just white space, and where is the design?". And the specialist has nothing to do but explain the concept of "emptiness" in the design of web pages.
Both flat and material design are still in trend, only the details change:
the corner radius of buttons, forms, and icons;
the feathering of shadows and volume – from sharp borders to an almost imperceptible gradient;
the quantity and depth of colors in gradients – from multi-color rainbow schemes to peremptory monochrome;
block structure on the website;
the length of pages and their orientation – from multi-screen longreads to a new trend, that us flipping the page like an album or catalog using scroll (more on this below);
interactivity and animation of functional elements.
From words to facts: what is popular in web design at the junction of new decades.
Storytelling
Now we observe an individual approach, the brands, losing the audience's trust, but at the same time, everyone undoubtedly believes the word of the new caste of bloggers and thought leaders. These conditions dictate manufacturers to forget past formality in communication with potential and existing customers, inherited from the mass marketing of the 20th century.
The trend has been called "storytelling." The web interface is also directly involved in narrating the story, but not just as a background for text. Web design is the structure of a story. It consists of the following semantic blocks: the beginning, culmination, denouement, and moral. A web designer becomes a writer and director, dividing the page into these logical blocks and designing each one so that the block has its own idea. Then all the ideas are put together into a general narration, based on which the user could conclude.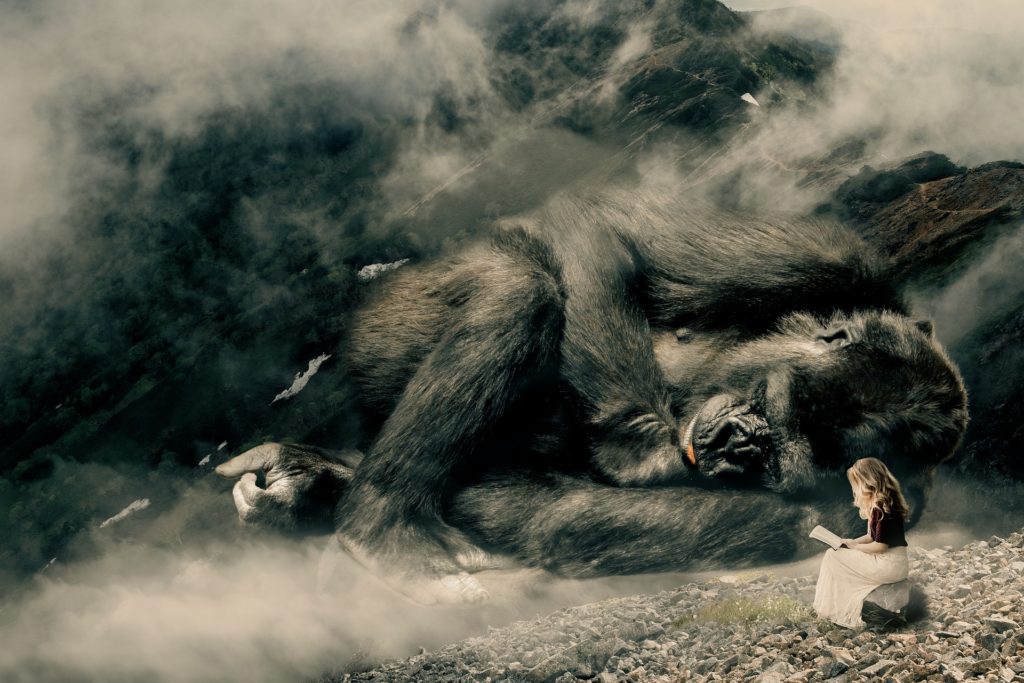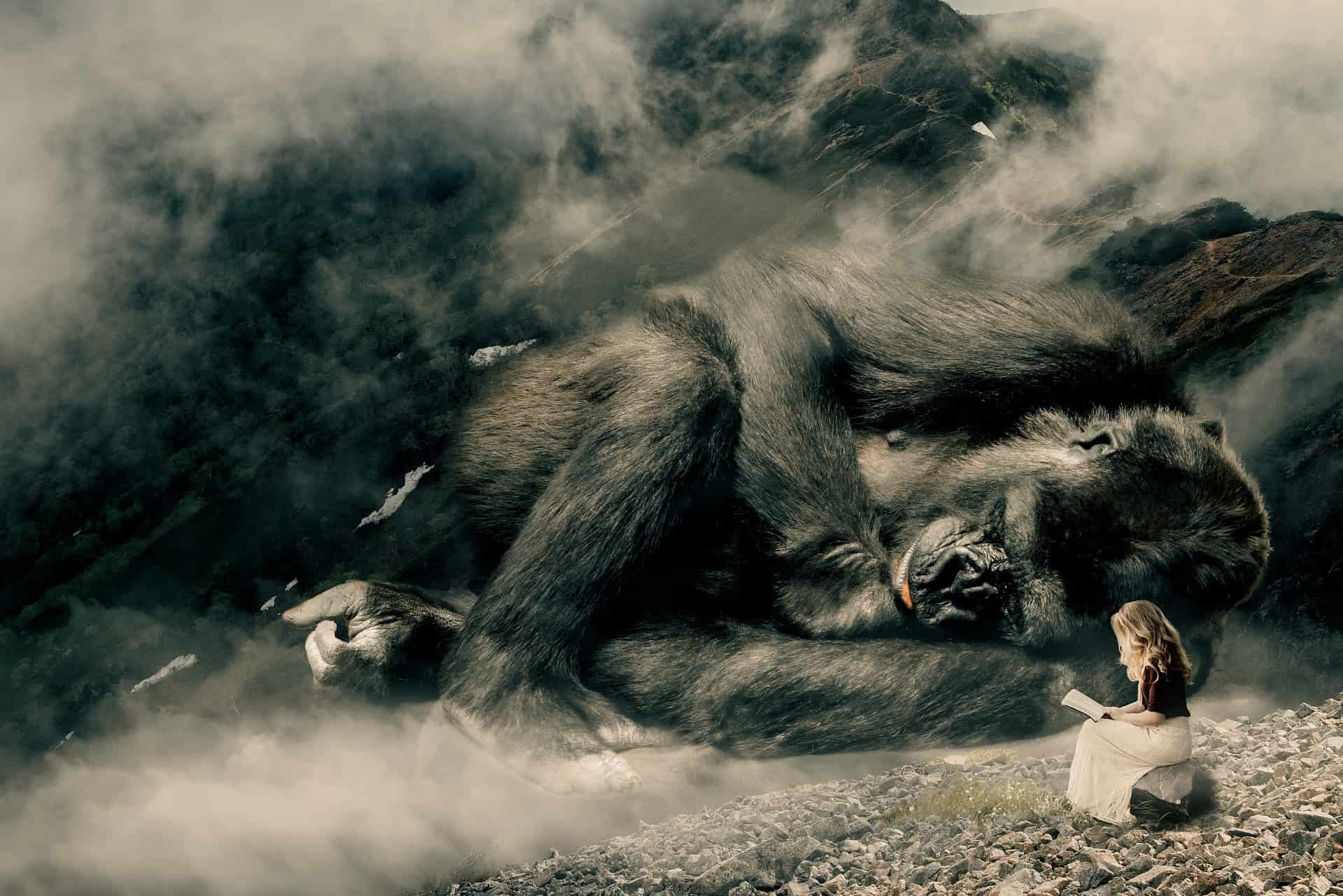 Each business has its own way of storytelling:
e-commerce uses 3D images of the product, which can be viewed from all sides using the cursor or scrolling — just as if the customer turned the product in their hands when buying in a regular store;
sale of services uses spectacular video presentations — not just an interview with the director, but a whole film, demonstrating the situation in which the company's services are used;
Emotional contact
If you fail at storytelling quickly and in common terms, the same opinion-shapers are involved in the case as the ambassadors. Provided that the blogger is known for his competence of narrating a beautiful, interesting and useful story, they are listened to, paid attention to, and are ready to be devoted not the standard 4 seconds, but the whole 5 minutes to.
Animation and interactivity
When designing websites, the web designer tends to emphasize targeted actions. Previously, they were highlighted in color, but this manner became cloying. In addition, if the business area excludes bright and loud design, the animation of key actions and conversational interaction is used in web design to attract the user's attention.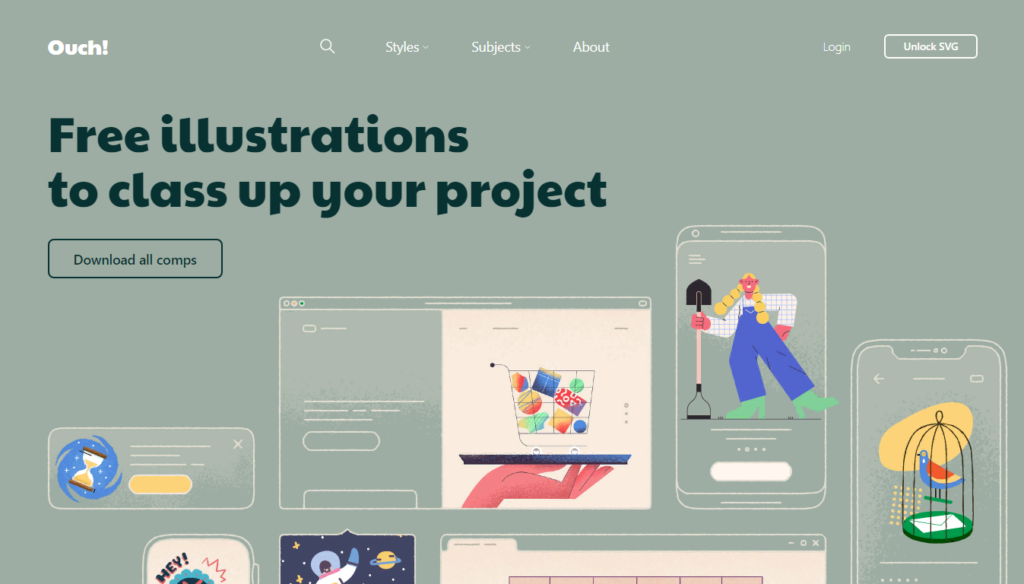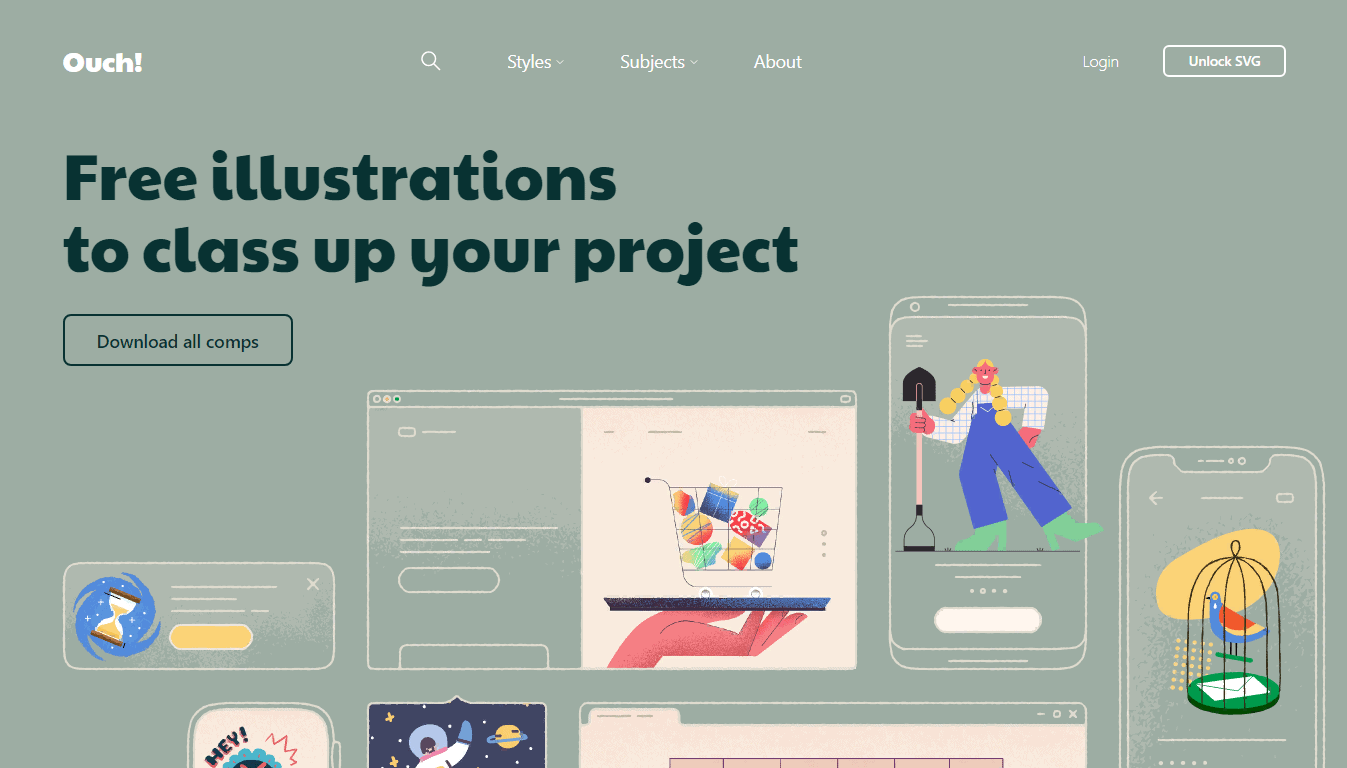 The animated illustrations, inherent to the design of even the most serious companies' websites, are especially effective and beautiful. Such an element brings the playing effect in the interaction with the resource and makes the user pay attention to it at least for a while.
Motion Design tools
Once, the underestimated GIF image format gained a new interpretation. It was used for animated emoticons since the format could not satisfy realistic textures and color depth requests, which existed in the early noughties.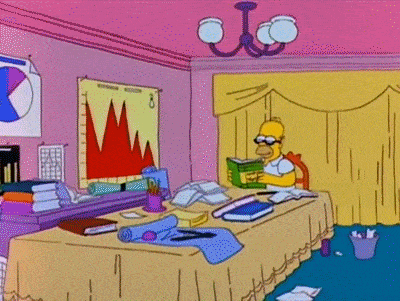 A new era with flat monochrome design elements and saving traffic on loading media content has given GIF a new chance. If a business offers a product or service which can be described with a bright animated GIF illustration, then adding such an element to the initial screen ensures attracting attention and being remembered by the user. Using GIF animations in web design allows one to run with the hare and hunt with the hounds: the web designer gets the opportunity to make great play with usability and technical specialists – to implement a light resource that does not require anticipation of loading. It's not worse, but even better than the usual video presentation, which significantly slows down the page processing.
Mobile-first web design
Search engines, specifically Google, add more fuel to the fire. In January 2018, the number of users accessing the network via a smartphone exceeded 50%, and their number is constantly growing — at the average, by 4% per year. Soon afterward, a new rule was announced on Google's official website. It regulated how the search results index would be generated: one of the key ranking factors will be optimizing sites for viewing on mobile devices.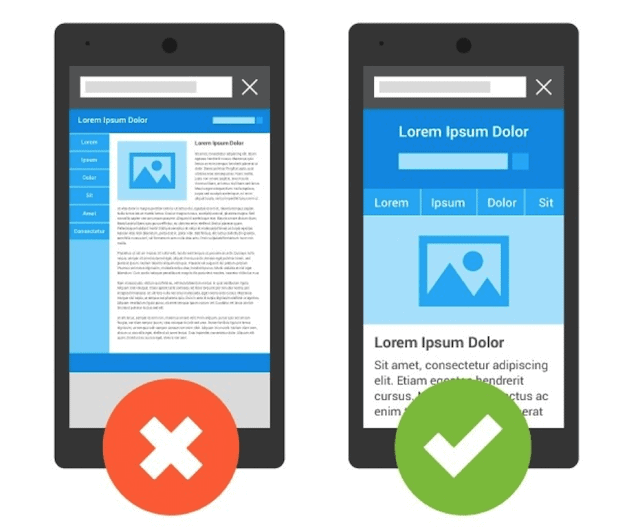 Developers were strongly recommended to optimize, first of all, the websites' mobile versions. No matter how well the resource was optimized for viewing on the PC screen, the site would fall under the filter if it had no mobile version.
Landing page tools
In the period between 2017 and 2018, when the first landing page boom began to subside, and the first prerequisites for commitment to mobile-first appeared, some experts believed one-pagers to become a thing of the past: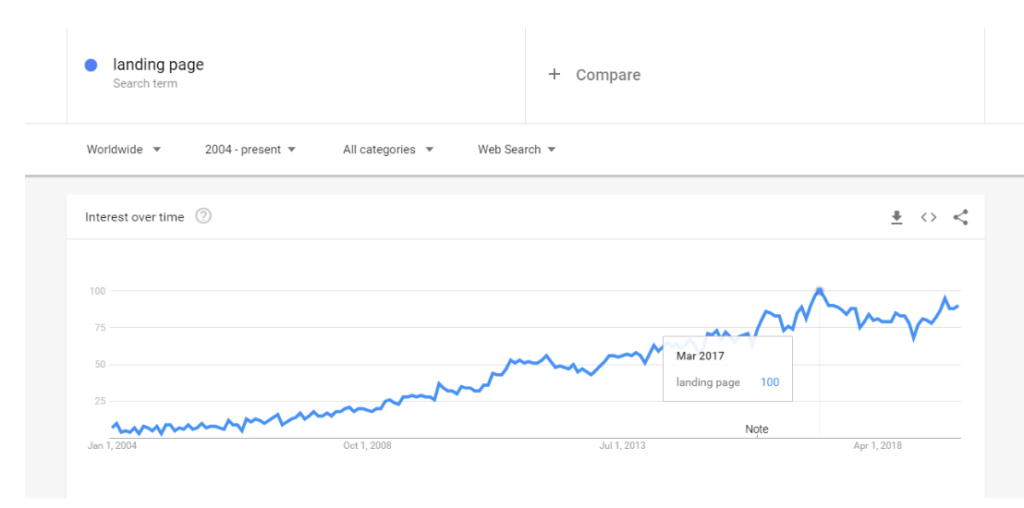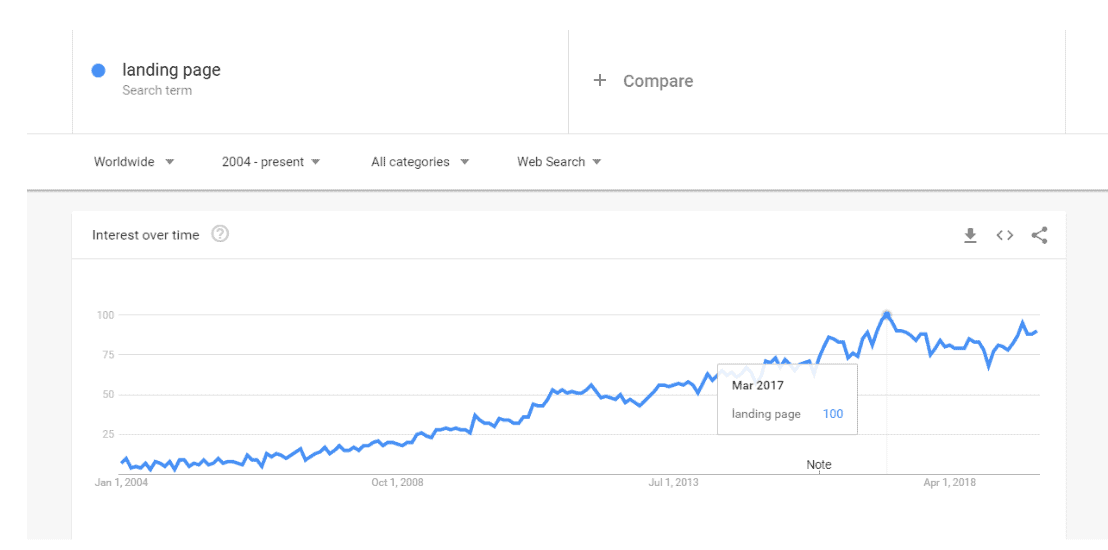 But there are web designers who put ultimate faith in the power of one-pagers. The universality of such a websites' model, its affordability, and the ability to quickly sell services and products allowed it to gain a foothold in the world of web design and become a classic. And it remains so up to now.
Separate agencies have fully focused their resources on developing such websites, and they don't hesitate to provide services in this narrow niche. B the way, "narrow" doesn't mean "unprofitable." In light of the popularity, efficiency, and versatility of one-pagers for any business. Notwithstanding the forecasts of some experts.
VR/AR development tools
Virtual and augmented realities go hand in hand with 3D technology. The only difference is that in VR/AR, the hat will be hung not on realism but the interactivity brought to perfection. Even today, some developers are slowly implementing these technologies in their projects: VR (virtual reality) proves useful in website development, and AR (augmented reality) is applied in some mobile applications, reacting to separate user's gestures. An example is the use of the palm swipe feature to capture a screenshot on top-of-the-line models of Samsung smartphone: to take a screenshot, swipe the edge of the hand from left to right, or from right to left on the screen (depending on what the user chooses in the phone settings). Another example is the much-talked-of PokemonGo – a game for mobile devices, working completely on augmented reality technology.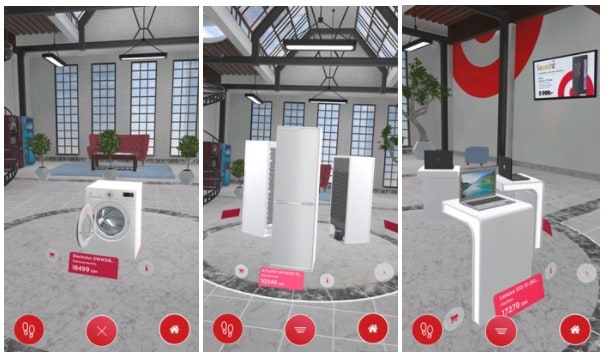 In the coming years, we are already expecting the mass release of devices that will be on a par in technological effectiveness with their counterparts from science fiction films. Like J.A.R.V.I.S., the assistant system of Tony Stark, the Iron Man.
WebVR was developed to speed up this process. This technology turns the browser into a screen for augmented reality, using the special cardboard for $3-4 from Amazon.
Artificial intelligence software tools
Anyway, attaining the independence of Tony Stark's AI system will take some time. Nevertheless, even nowadays, chatbots, imitating the behavior of the support agent, allow one to execute a list of commands, find information, and make payments automatically without involving the service company employee.
Does this mean that AI will substitute the web designer? No. Technologies, including AI, themselves have a limited ability to self-learn without human participation. After all, machines do not make mistakes, and it is the mistakes that training and development are based on. Therefore, it is completely impossible to replace a live specialist with a machine in web design. However, machines can make their lives easier: make AI their assistant and delegate the responsibility of analyzing user experience data. Furthermore, the machine is still second to none in its ability to process arrays of information.
Part 2. Helpful tools for the web designer
Inspirational, instructional, and training tools
Let's start with a selection of software resources for inspiration and searching for ideas.
Images processing software tools
The first thing needed for working on a new website is the images. There are universal photo stocks. Moreover, some resources offer images only in a specific, narrow subject, fully satisfying the needs of their users in high-quality images and photos.
Pixabay is the photo bank, whose materials exceeded 500,000 free images and vectors, as well as more than 1,000 videos at the beginning of 2016. This software makes a specialty out of images for business and social networks. Searching by keywords, selecting multiple photo size options are available. You can both download and upload your own portfolios. Videos should be uploaded from the homepage: the bank is linked to the paid Shutterstock photobank via search.
Foodie's Feed is a free photo stock with a large collection of food photos divided by the product names. Feel free to use all the photos, even for commercial purposes.
Gratisography is the photobank which has chosen the creativity, pushed to the limit, as its specialty. The collection encompasses works by fashion and indie photographers: some of them are humorous, some – outrageous, but you won't find them anywhere else. All this is absolutely free and has no authors' rights restrictions!
Video editing software tools
Using videos is the easiest and fastest way to brighten up your website.
Stomp 4.0 – Typography can also become a great way to draw attention to the homepage. Create a text message of 100 words, enter it in the field, and a special HTML template will adjust it to rhythmic music — that's it! The user will definitely remember your website as the famous promo "Apple – iPhone 7 and iPhone 7 Plus in 107 seconds". It is good for landing page design or the teaser page of a new web resource being launched.
Compressify – is the video too heavy? Reduce it to 60% with the help of this software tool by converting it to WebM format using the new VP9 codec. Only very attentive professionals, distinguishing 50 shades of each pixel, will notice the difference between the videos.
Icon maker tools
Iconography stands its ground. The user finds information represented by an icon faster than by the text. Therefore, icon banks enlarge their collections every day.
IconStore is a library of free icons. A team of professional and experienced designers and editors is working on collection development. The creators came up from the heart to both the design and cleanliness of the resource itself.
Streamline 3.0 — the stock of thirty thousand icons and vectors drawn manually, divided into 53 categories and 720 subcategories.
Typography and font design tools
We have already mentioned that some designers are able to create a beautiful web page, making a great play of fonts. Some people have an intuition for favorable combinations. Others use special software tools and are on a par with their colleagues, endowed with the ability to turn their project into a masterpiece.
Google Fonts is a collection of free fonts from Google designers.
Font Squirrel is the library of free fonts. It is characterized by a well-developed filter system enabling one to find what meets the project requirements — the number of styles, working with licenses, languages, and alphabets.
Fontface Ninja is the Google Chrome extension which makes it possible to determine the font being viewed on the web page by clicking on it.
Graphic editors
No, we won't start with the Photoshop software (although we've added one Adobe product in the following sections). Let us provide its analogs, which have their own specific features.
Sketch — suppose Photoshop is Android, then Sketch is akin to the iPhone, and these are two constantly competing services. Accordingly, the owners of iOS, Mac, or MacBook, have a fancy for this editor. All the guides for modern formats are already included in the basic firmware. The Sketch developers drew inferences from the reviews of their competitors. They launched a product with all adjustable features: the functionality package is updated through plugins, settings can be downloaded through presets. They were finally astounded with the ability to work on a single file in a team.
The Paaatterns tool is something like the previous one. It differs only in a collection of vector patterns that can be edited to create your own version of an interesting project design. Ready-made files can be saved in such formats as .ai, .sketch, .fig (for work in Figma),. xd (for work in Adobe XD).
Overflow is a useful software tool for creating a project presentation of a mobile app, or even a website. With this tool, the user's movement between screens can be illustrated both as a diagram, and, when firing a slideshow. It also displays how transitions will be performed in real mode.
Color gamuts
Artists have spent years refining their skills to match colors. A web designer doesn't have to take a course in color theory to create a good palette for their project.
UX prototyping tools
UX designers have not only paid-for Axure with its limitations and whims. The world of prototyping is developing. Now there is a whole range of software tools enabling one to use the drag&drop interface to create interactive prototypes that are visually close to the finished website.
UI tools and component libraries software
Pressing deadlines happen to web designers when they cannot sit for a long while over each button or other element of the future website. There are also situations when, sacrificing the order, they proceed to work on the design of their portfolios.
Freebbble is a library of free templates, fonts, backgrounds, illustrations, patterns, mockups, and other useful web design trifles, supplied by advanced Dribbble designers, and collected (carefully adopted) on one resource.
uiPrint software is intended for use by web designers who enjoy drawing by hand. This is a set of templates, mockups, prototypes, and sketchpads for artwork and design engineering on paper that would solve the "clean slate" problem.
Sketchize is another set of mockups for printing and creating page sketches by hand. There are separate sets for smartphones, tablets, and PCs.
Outcome
We have described only a small portion of the existing software tools for web designers. The collection of tools is updated every day. However, this set will be enough to feel confident and spend less time on project work.
But we will keep a wary eye on advanced developments and timely provide new collections of the best solutions in the world of web design. Stay tuned!