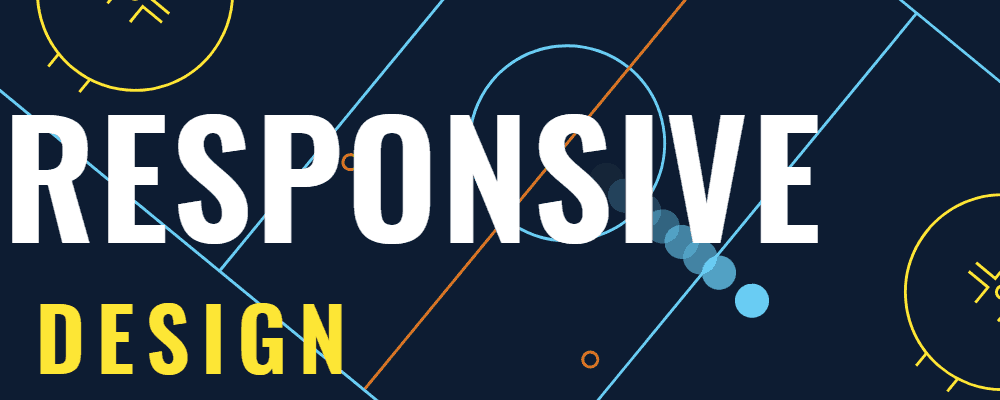 The number of purchases and other similar transactions made by mobile users shows an annual growth of 20-30% since 2013, and this tendency already can't be ignored. Online stores should offer such customers the same quality of website usability as users of standard PCs have.This task can be successfully solved with responsive design, which will be in detail discussed in our article.
Let's start with responsive web design (rwd) definition. So what is responsive design? According to Google, the design of a website is responsive when it meets the needs of users that browse it on different devices. Hence, the layout of content adapts to a certain device depending on its size and capabilities. For example, on a smartphone, users see the content of an online store in one column, on a tablet in two columns, and a computer monitor shows a full-size version. Such automatic adjustment allows users to enjoy perfect browsing experience in any specific case. Calls to action, buttons, and other elements of a web resource display in a way that makes the usage as convenient as possible, eliminates the need to scroll, etc.
On 21 April 2015, Google launched a mobile-friendly algorithm, which takes into account whether websites are adapted to be browsed on mobile devices. This factor directly influences the ranking of an online store in search results for a certain query (only on mobile devices). You can check how your website looks on such devices with the help of a special analyzer.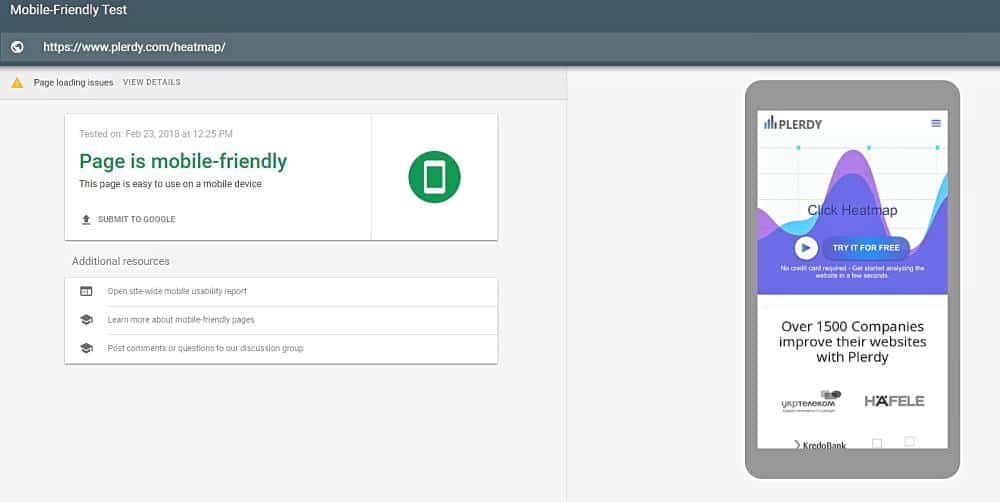 Generally, responsive web design is no longer a fashionable trend. In the modern e-commerce world, it turns into a necessity. Despite the very user experience, a responsive layout also positively impacts the speed and SEO of an online store.
Responsive Website Examples
With the help of special services, you can see how a certain online store looks on different devices. A good example of such tools is Screenfly. View how one of the online stores we developed with responsive design is displayed on the screen of a notebook (1366×768 px resolution):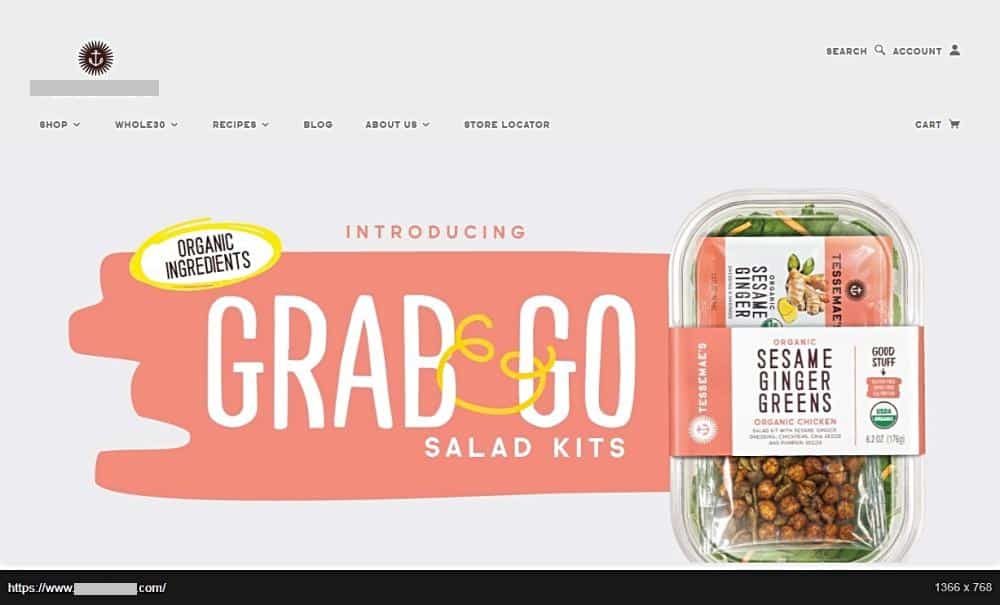 And on the screen of an iPhone 6: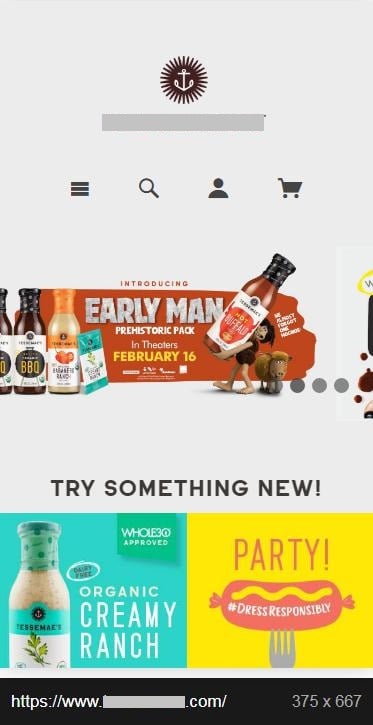 And this is how an online store without a responsive layout will look on the screen of the same iPhone 6: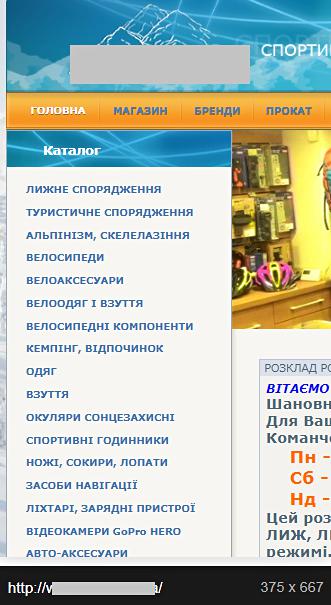 As you see, the layout, as well as separate elements of the website, are not adapted to be browsed on devices with a small screen. Hence, users will have to constantly scroll, which is inconvenient and takes a lot of time. Most probably, this will make them leave the web resource, thus affecting the bounce rate. As the result, the owner of the online store will lose potential profit.
Why is Responsive Design So Good?
As we already mentioned, the responsive web design of an online store allows to make it more comfortable for users that browse the web on mobile devices, such as smartphones and tablets. Below we will tell you about several other benefits that such type of online store design brings to an e-commerce business.
Competitive advantage
According to the data provided by a set of studies, the number of online stores that were developed using a responsive layout is still less than 5%. So if you promptly switch to such design in the nearest future, this can give you a competitive advantage in your niche.
Better user experience
The main disadvantage of browsing an online store that is not adapted for mobile devices is that users are forced to do additional scrolling and other unnecessary actions. This irritates them and nudges towards closing the page of a website. Responsive layout design allows to prevent such situations and helps to make the interaction with an online store on mobile devices really convenient.
Higher conversion rate
One of the main benefits that the owner of an online store gets implementing a responsive design is a lower bounce rate and an improved conversion. Potential buyers don't have to waste time, as they used before. There is no need to scroll the page to find a necessary product in a catalog and after that try to click on an Order button that is just too small. The design of a website becomes convenient enough so that users can purchase the products they like with minimal effort and as quickly as possible. Higher conversion rate improves sales, which is extremely important for any business.
Wider audience
Due to the fact that your online store becomes compatible with not only computers and notebooks, but also many mobile devices, your audience can noticeably grow. The part of users who can comfortably and easily view the products from your catalog on their smartphones will turn into loyal customers of your company.
Simple usage
As an alternative to responsive design, you can create a mobile version of your website or develop an app. Yet in the first case, you practically have to launch a second online store whereas the development of the application is pretty costly: from 2000 to 5000$ or more. The path of responsive web design is the easiest one. A responsive website looks different on various devices, but despite these discrepancies in display, you are dealing with the same website. Hence, you don't have to change different systems, which simplifies the maintenance and reduces the cost of technical operations.
Better ranking in Google
Google considers the optimization of a website for mobile users an important factor that affects its ranking in search results. We already know that in ranking on mobile devices, non-responsive websites will have lower positions in search results than those optimized.
Is Responsive Design Really Necessary in Your Case?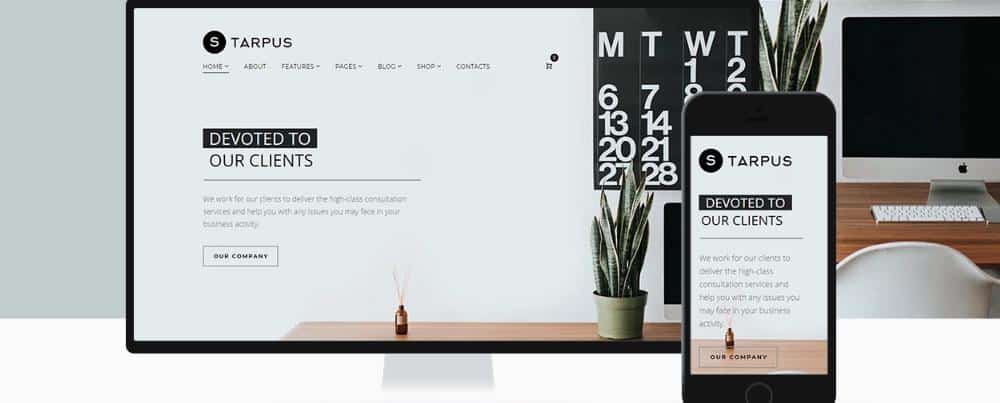 After reading all the information in this article, you will surely come up with a question: "Do I really need responsive design or I can do with what I have for some time?" In fact, to make the right decision, you just have to go through a few steps.
Step 1. Analyze your competitors. Just browse the websites of your main competitors and check whether they are using responsive layout. If yes, they probably have solid reasons to do that, and you also should consider such an option. You can check any website mobile responsive design using already mentioned service Screenfly.
Step 2. Use Google Analytics. A special report in this web analytics service can tell you what devices people use to visit your website and what is the share of smartphones and tablets. If they comprise at least 10% and you see that the number will continue to grow, it's time to think about responsive design.
By the way, creating the responsive design of an online store one should also use the information provided in web analytics. You can utilize the data of your own site (if it's already working) or entrust this task to a third party. If you are dealing with professional developers, they will probably have the necessary information. We are talking about the most frequently used mobile devices. Such data can help you to make the right choice among the most popular screen resolutions used during browsing.
These two steps are enough to understand whether you really need to make your website responsive. In some niches, the share of mobile visitors is very small and unlikely to grow, but in the majority of e-commerce spheres,  mobile audience comprises 20-30% of all users, and sometimes even more.
Here are the most popular characteristics of screens (width) that you should focus on while developing a responsive layout.
1440 px
1220 px
980 px
768 px
440 px
320 px
But generally, you have to consider the needs of every customer. This way you don't overpay for things that will be unnecessary in the future.
The responsive design of an online store is the best way to make your website more comfortable for visitors that come from any device. This is especially important for web resources in the sphere of e-commerce, as you never know how and when your potential buyer decides to make a purchase.
The number of people who use smartphones and tablets for Internet access continues to grow. Hence, you'd better make the responsive design of your website your priority if you are looking for the ways to take your business to a new level, broaden the audience, and increase sales.