The click tracker on your website (like the Plerdy tool) is an invaluable tool for gaining insights into website visitors' behavior, allowing you to better understand how they interact with your site. It gives you vital information such as which pages they visit, how long they stay, and what they do while there. With this data, you can make educated decisions about where to focus your marketing and optimize your website for better user experience (UX). The click tracker can also provide valuable insight into which of your campaigns are working and which ones need to be tweaked, allowing you to make adjustments accordingly. With the right setup and analysis, the click tracker can be a powerful asset to your marketing strategy.
What Are the Main Goal by Click Tracker?
Nowadays, data-driven web design decisions are integral to successful user experience strategy implementation. It is worth mentioning that those decisions are no longer given exclusively by keen specialists but also provided by specific tools such as click trackers. The data-gathering process automation has proven to be less complicated, well-organized, and cost-effective at the same time.
Every time a digital product is under development, there are defined goals pursued by designers and e-commerce business owners. Typically, those goals include fixing existing customer challenges or creating a more client-focused version of an existing website. Subgoals are centered around those main goals, too.
Therefore, you need a reliable source of visualized user experience data to accomplish these goals. It is when click tracking software comes into the picture. The technology provided by click trackers helps collect the UX information more efficiently than you might have performed this task manually. Thanks to sophisticated algorithms, it can track multiple user interactions and provide you with essential metrics you might have had no idea about if you had been sticking to traditional methods of analyzing user behavior.
Click trackers give you invaluable insights into the level of your product's usability while solving another relevant problem emerging during the web development process, namely, making sure the data you receive is valid. You can rest assured that the usability testing conducted with a click tracker will have no risk of the Hawthorne effect, as the visitor's actions detected by click tracking tools represent natural user behavior in context. It is possible due to the potential customers not being aware of the fact that you track their interactions with the website.
Click Tracker for UX, CRO & SEO
Mark, an online strategist, mentions how convenient heatmap filters in Plerdy's click tracking tool are due to their location on the right side of the screen. Moreover, he notes that the option for tracking different traffic sources separately (organic, UTM, AdWord) is helpful, too. As a result, the click tracker from Plerdy helps Mark and his team improve the Return on Advertising Spend.
"According to Chirag, a small business founder, one of the most helpful features in Plerdy's click tracker is the opportunity to analyze some sub-reports such as scroll depth and cursor hover statistics in percentage terms. Consequently, Chirag benefits from the click tracking tool from Plerdy by improving his website's positions in search engines."
Website Heatmap Tools analyze how easy it is for both desktop and mobile users to interact and click dynamic elements. Based on the received data, you can decide on some improvements for making your user experience smoother, thus optimizing conversion rates. Plerdy's heatmap feature set allows you to track customer interactions with various parts of your website.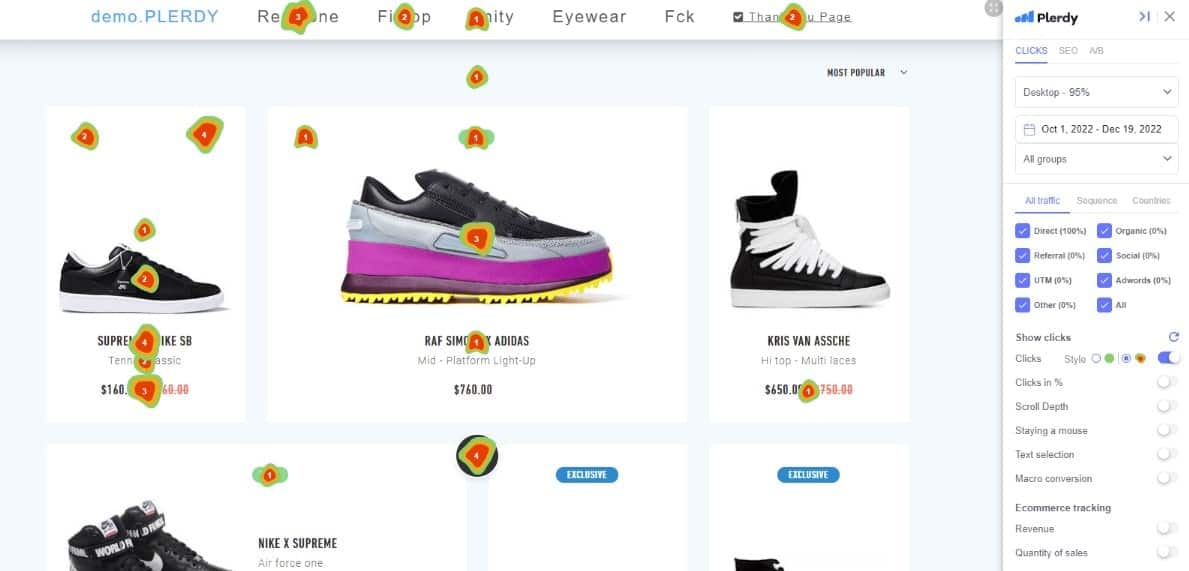 Event and Goal Tracking aims to track only specific user actions (clicks) on your website. Plerdy has a solution for you, namely, event and goal tracking software. This software efficiently tracks interactions with specific podcasts, videos, texts, forms, and other elements. This feature is beneficial for those who want to reduce the time consumption of the testing.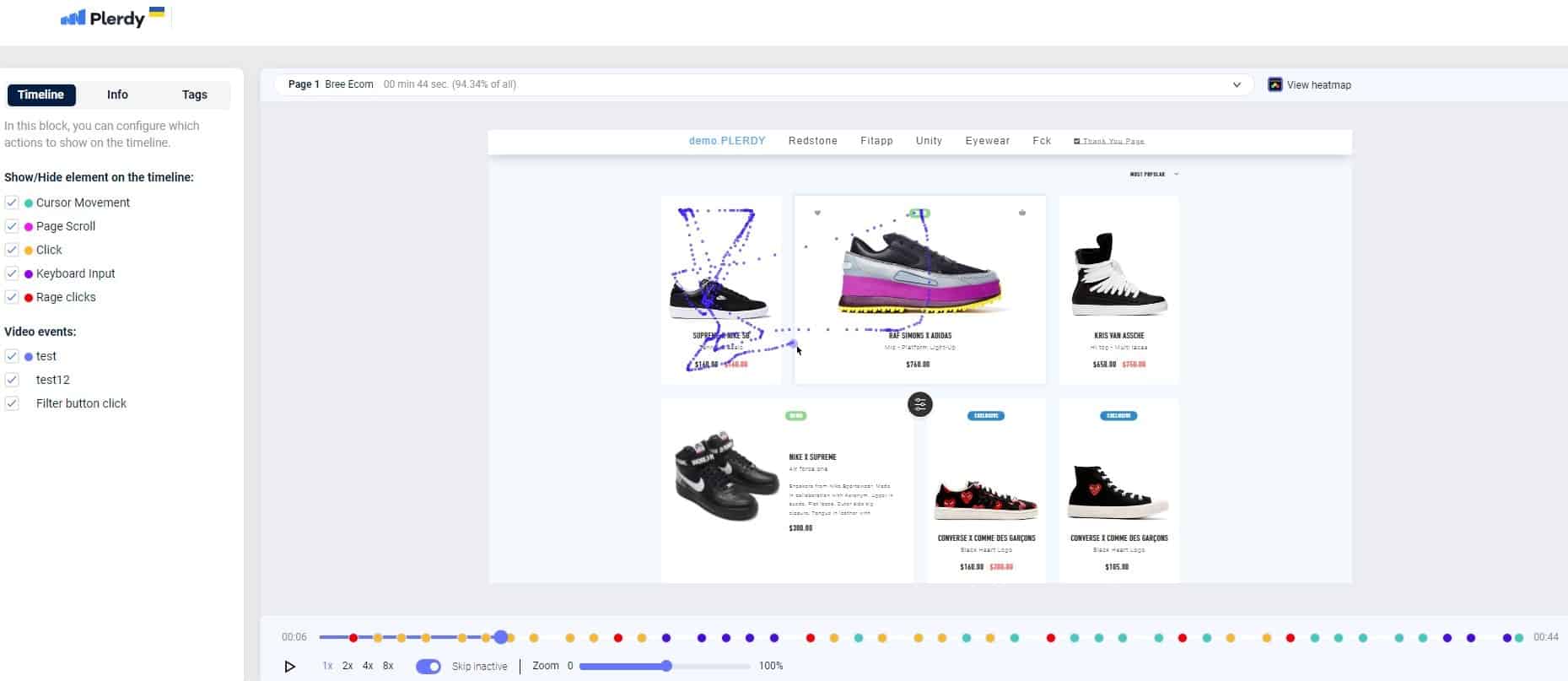 Session Replay Software boosts an opportunity for displaying all user interactions in the most informative and straightforward format. For instance, watching such recordings andanalyzing rage clicks will help you determine how much time a user spends reading your blog section and particular articles. Once you get such insights, you can discover what catches your customer's interest.

Based on the data of user clicks, digital marketers make significant conclusions on how best to improve the elements on the website pages.
Example Mouse Tracking Software
Here is a clear illustration of how Plerdy's click tracking software works. We have conducted a usability testing of the website of a Ukrainian postal company called Ukrposhta to show you how one can benefit from utilizing tools from Plerdy.
General Website Data Analysis
We should focus on the general website data and analyze the information from desktop and mobile versions separately. This way, we determine that:
most visitors are desktop users;
the traffic is organic for the most part;
the majority of clicks occur across the main page and the tracking page.
Therefore, we can conclude that the usability audit of the above-listed pages is necessary.
Testing the Main Page Usability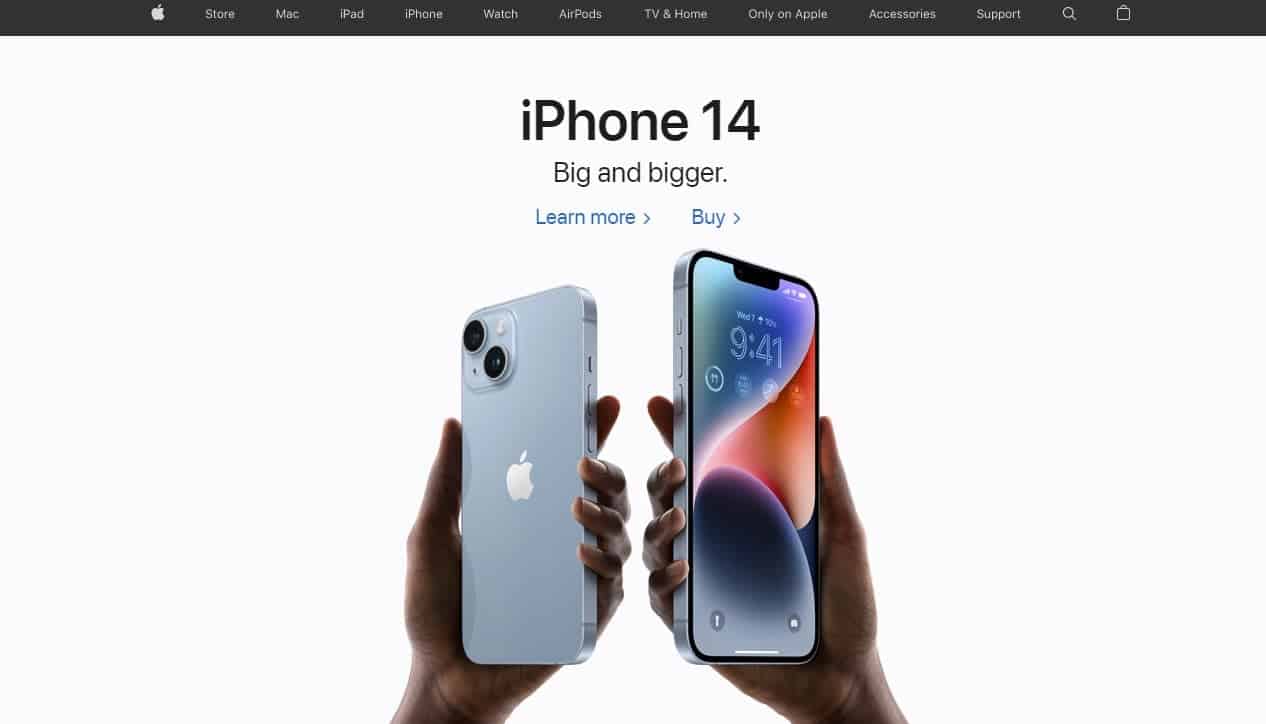 While analyzing the main page elements, we have come to the following conclusions:
the scroll map clearly shows that only approximately 1/4 of users make it to the 2nd screen of the page that has some essential elements on it;
the search icon used on the page is less effective than a search bar might have been;
CSS active selector that helps users see the selected menu item is not available on the web page.
Based on the information above, we can assume that the 2nd segment of the main page receives little customer attention. It is due to the 1st segment being located too high compared to the 2nd one. Moreover, thanks to the cursor hover map, we have learnt that the clients are interested in the 2nd screen. This data confirms our hypothesis about visitors being unable to reach this particular page element because of its improper location.
Furthermore, the designers should replace the search icon with a more user-friendly solution represented by a search box. Besides, we have discovered that the icon does not work correctly and does not provide any search results. This issue can be frustrating for the company's customers.
Testing the Tracking Page Usability
Click tracking tools from Plerdy have helped us detect some significant user experience issues on the tracking page:
there is no search icon or box on the page;
reCAPTCHA tests pop up way too often;
even if the tracking number entered by the user is wrong, there is still a print icon under it;
there is no button for copying tracking numbers.
The absence of the possibility to search for specific information on the page affects the client's perception of the website interface. On top of that, reCARTCHA tests appear far too frequently. Moreover, they do not always seem to be necessary. Thus, visitors can be discouraged from browsing the page if they have to complete multiple tests.
Another issue that might confuse the users is the presence of the print button in case of an incorrect tracking number entry. In addition, the customers tend to highlight their tracking numbers. So, if there were a button for copying them, it would be far more convenient for the clients.
Conclusion
Thanks to an extensive range of data types that can be collected and subsequently analyzed to ensure better usability, click trackers are indispensable tools for UX testing. That is why if you are considering the data-driven optimization of your website, you will appreciate the insights provided by click tracking software.